Often short hairstyles for black men are considered to be either a variant of fade or undercut. But does it mean, it is boring and without variety?
Well, you are mistaken if you thought that. Creativity has no end, and often the mind-boggling range of trendy short hairstyles for black men is quite overwhelming. It is all about celebrating the natural hair growth, the ethnic sensibilities and the unique feature of dry hair.
Being an African American means that you are most probably born with thick and kinky black hair. However, guys usually have a hard time picking out the right black men short haircuts for them. Because thicker hair means harder taming techniques. Moreover, basic plain cuts are no longer enough for any guy.
Nowadays, the style trend waves come crashing on our realities when we least expect them and we need to stay up to date. Otherwise, we will drown fashionably with no return.
How to Take Care of Your Short Hair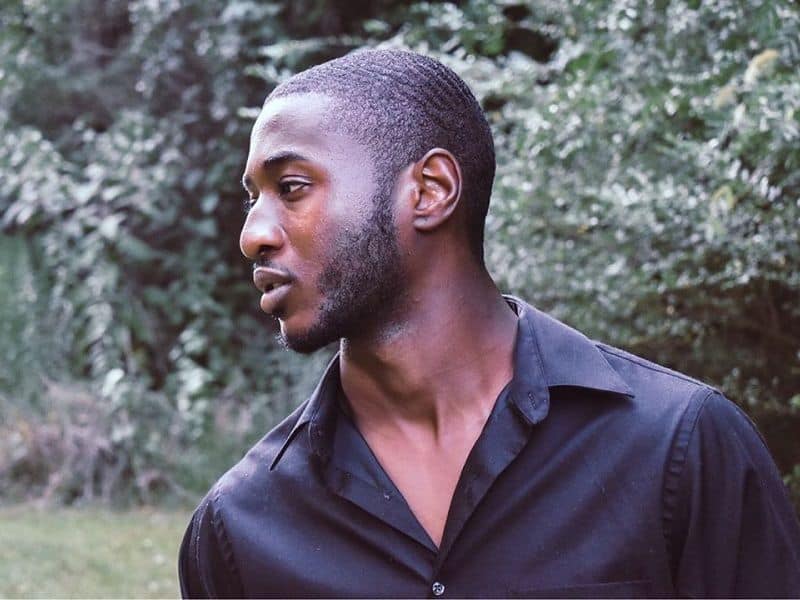 Often when you are scouting for short hairstyles for black men, the assumption is that you want a low maintenance cut. It is true that short hairstyles can be hassle-free. But at the same time, the black men's hair needs a definitive care schedule.
You must ensure that you wash them regularly.
Use a good quality shampoo and massage the scalp thoroughly. This boosts hair growth and provides the nourishment.
Choose good quality massage oil too. This helps in strengthening the roots in a meaningful fashion.
Eat a healthy diet for lustrous and voluminous hair growth.
Most importantly, if your hair tends to become dry easily, use a conditioner or hair serum. In general, the hair quality of black men is different from that of Asians. They need adequate moisture to retain their natural fall.
Short Hairstyles for Black Men
Meanwhile, you are forced to rush out of the door every morning, you are losing some style points in the process. Because waking up earlier just so that your hair can be on point is so annoying, we recommend black men short haircuts be your only savior. Because shorter hair means less maintenance.
Therefore, less time is needed to style it and less effort. However, that doesn't reduce your chance of ending up with a breath-taking hair design.
Since choosing between a wide range of designs and ideas can be so confusing, this list below will do the work for you. So, by narrowing it down to the top 20 most eligible choices to suit your style, you will save a ton of time. Thus, check out these ideas to get inspired for your upcoming new look.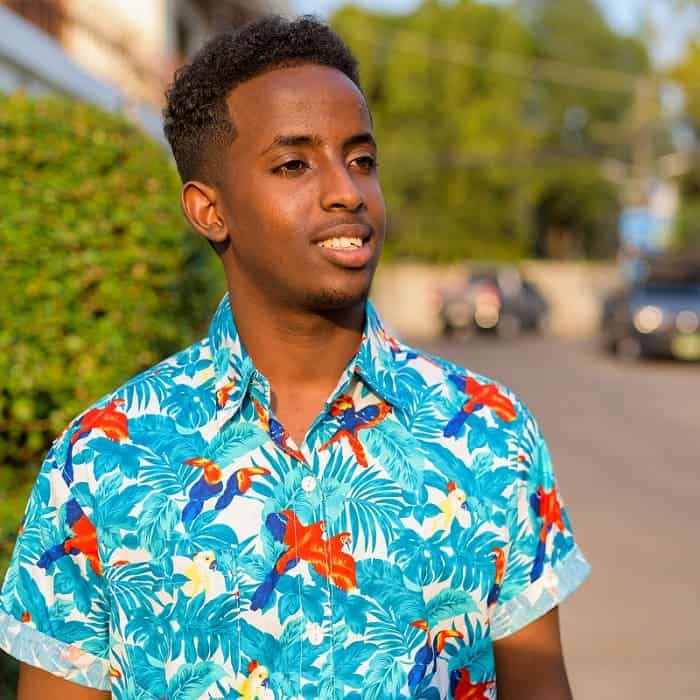 The afro hairstyle has always been one of the standard basics for every black guy. However, long or medium afros can take a lot of time to style and take care of every day. But, that doesn't mean you can't have an afro because you can go with a relatively short afro with the same styling points yet less effort.
#2. Tightly Coiled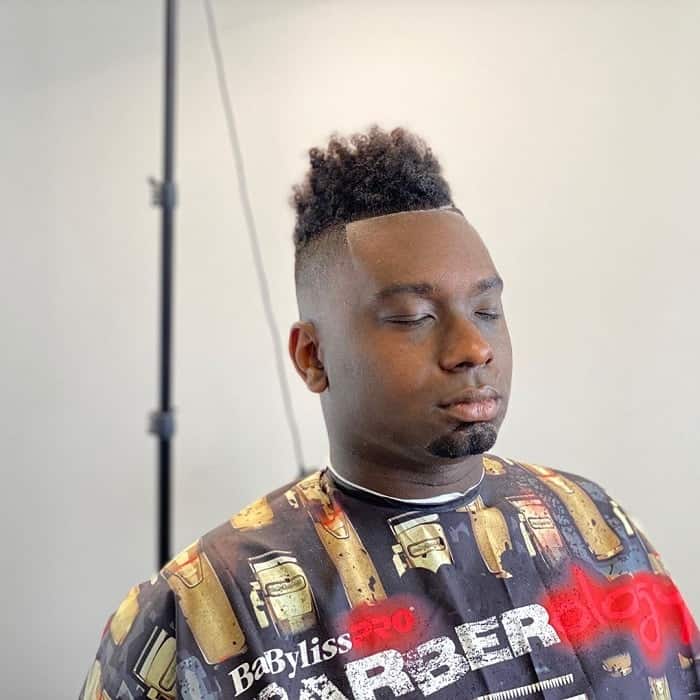 How can you increase the appeal of tightly coiled curls? Do high top fades where the sides and back are trimmed to fade gradually until we reach the top of the curly hair which is standing in a vertical position.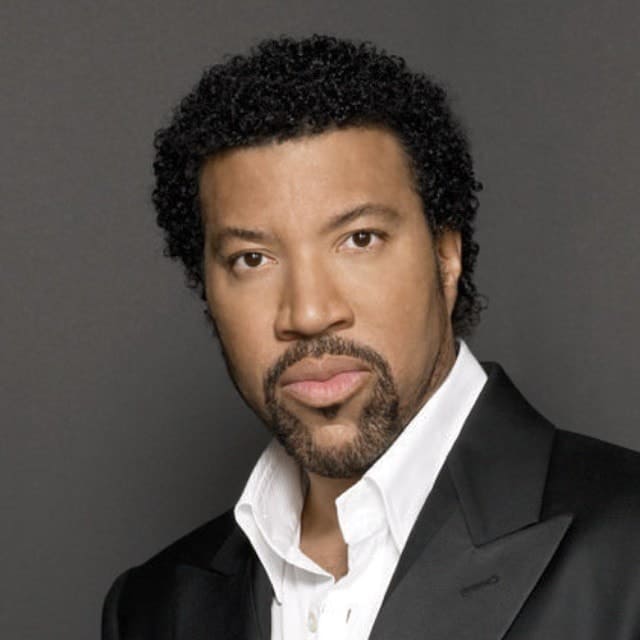 This design has enough hair length to look retro and take you way back to relive the good old glory days of the 1980s. Moreover, if you keep it tight with sideburns you might be able to complete the whole fresh vintage look. Especially, if you pair it up with a suitable beard.
In addition to the ongoing list of people who need to get themselves one of these fascinatingly efficient black men, short haircuts are the military troops. Because, not only does it not need any maintenance, it also helps in the bathing and cleaning level.
For a breathtaking and nourished result, you can try this style. Moreover, this cut never goes out of style because of its freedom of expression that brings art into life.
#6. Angled Cut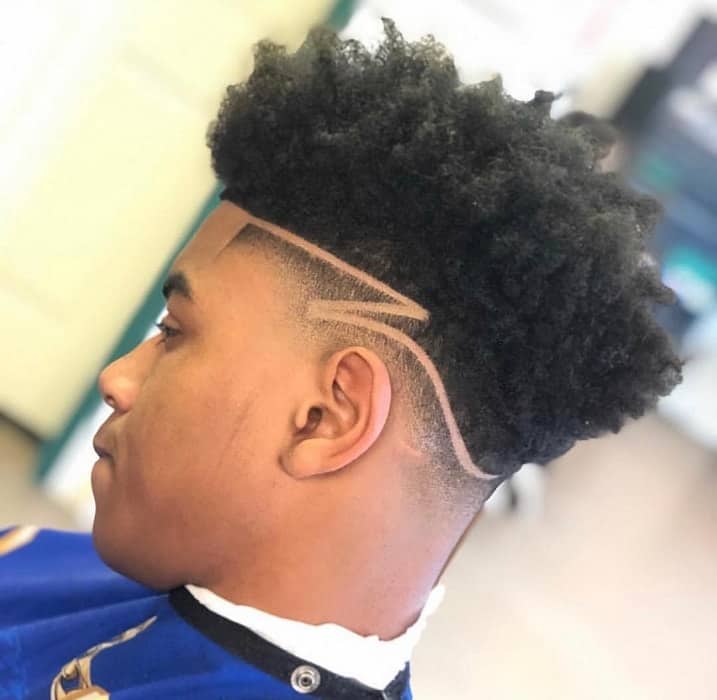 When curves, angles, and lines are employed together to create one composition, the outcome could be a masterpiece. So, don't forget that standing out in the crowd is not only about the right clothes at the right event. Because your unique hairstyle can play a major role in eye-grabbing and manipulate your guests' emotions.
#7. To A Minimum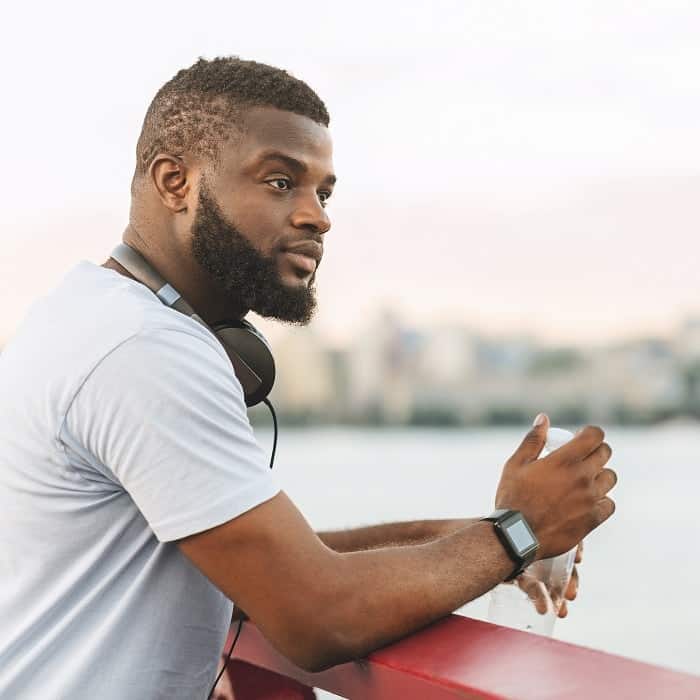 For men with extremely busy schedules, we recommend the black men short haircuts that require minimal styling and effort. Because, with so many tasks to juggle and so many staff to guide and counsel, your hair becomes less of a priority. So, why not try to keep your hair cut to a minimal length so that you can go out after only combing it.
#8. Very Short Haircut
For some other guys, hair is just what we need to have on our heads so that they could cushion the blow for us in case we slip on a banana peel as we walk. So, that's why these men just go for the easiest and simplest answer with a really short afro.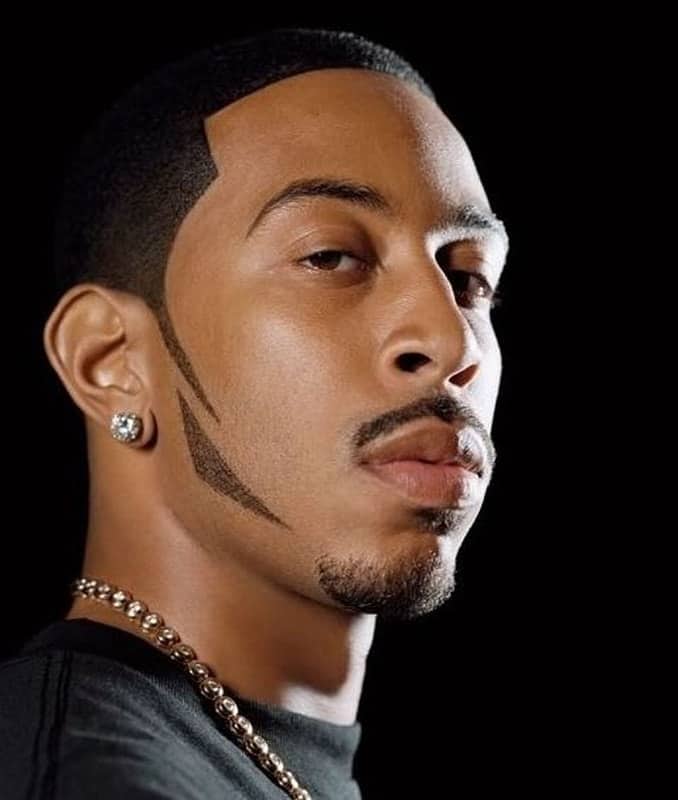 Even when you think that the smallest things can't get us what we opt for, a simple touch in your hair design can have a major effect on your design. For example, in the photo above the celebrity uses the fade in technique to bring out his " now gone" is an impressive way to do so.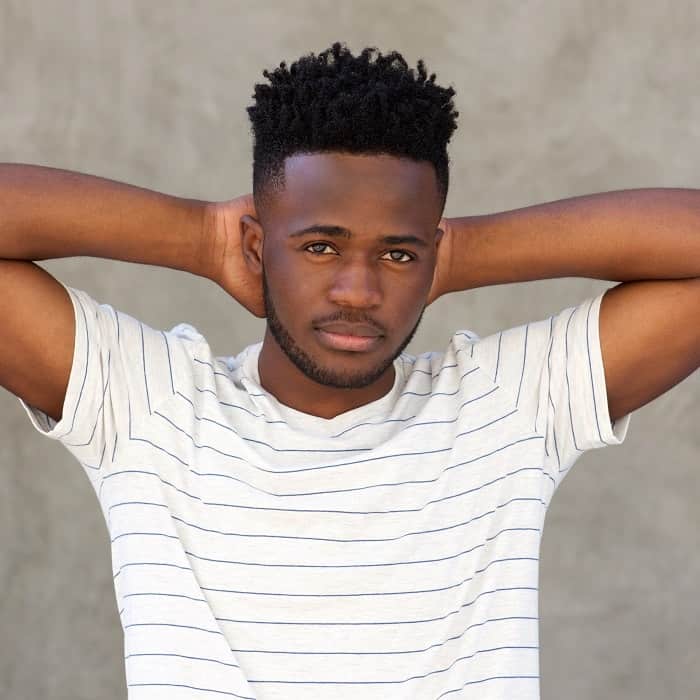 If you are confused between a high top fade and low top fade, then you should go for a haircut that offers all the gradation of textures. So, ranging from bare skin that blurs out at the hairline and neckline to natural curls on top this cut has it all.
If you're not familiar with dreadlocks, they are thick hair that African Americans usually wear. Moreover, if you need one of the best black men short hairstyles yet you still want dreadlocks, now you can go directly to the dealer. So, cut the middle man and just mix up the two styles to create one that satisfies you.
#12. Curly Tops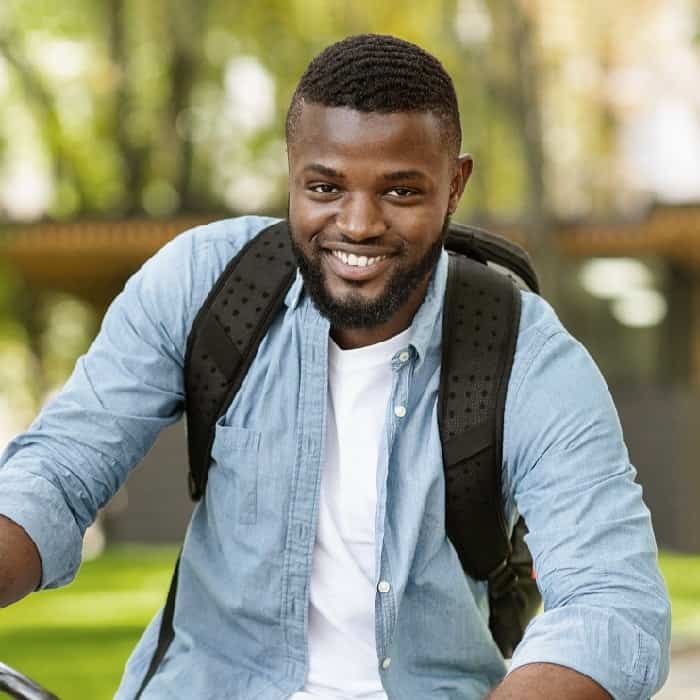 If your hair is naturally thick and curly, then the above design must be a piece of cake to you. Because all you need to do is tell your barber to trim off your side and back hair while maintaining the top portion as the center of focus. After all, nothing is more catchy than curls.
#13. For Athletes
Moving on with our long list of suitable men for these outstanding black men short hairstyles is the taper faded design shown above. Because why not go for something effortless too with your basketball uniform.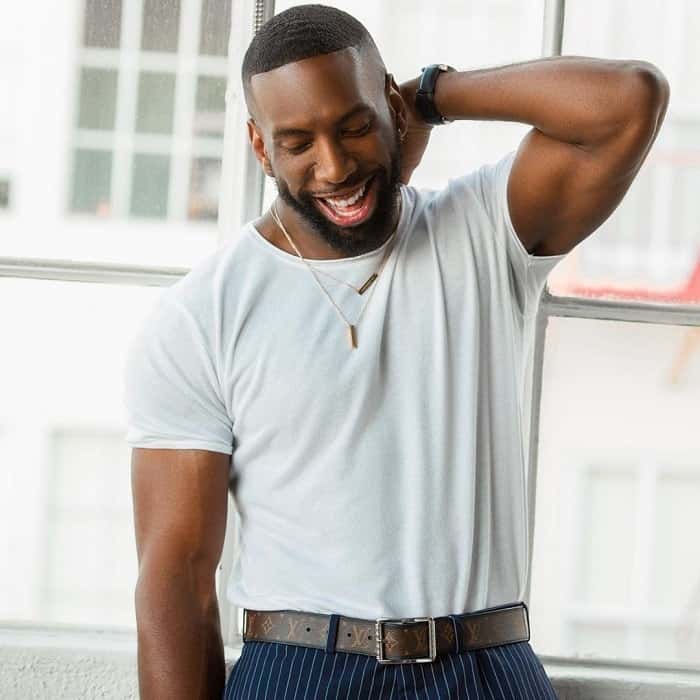 If you're searching for a fade to provide the illusion to everyone who dares to stare at your handsome looks, then this is the right design for you. So, choose this cut that truly fades at the Earline if you are looking for an exotic fade cut.
#15. Just the Silhouette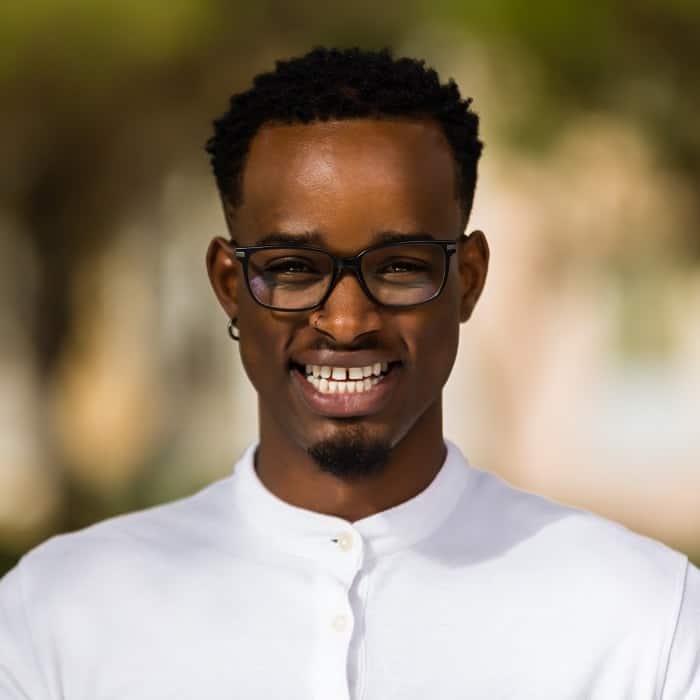 Some other times, hair length isn't even one of the standards that vouch for an exceptional design. Therefore, you can still get yourself trimmed down to just the silhouette of your hair to remember it.
#16. Buzz Cut with Bald Fade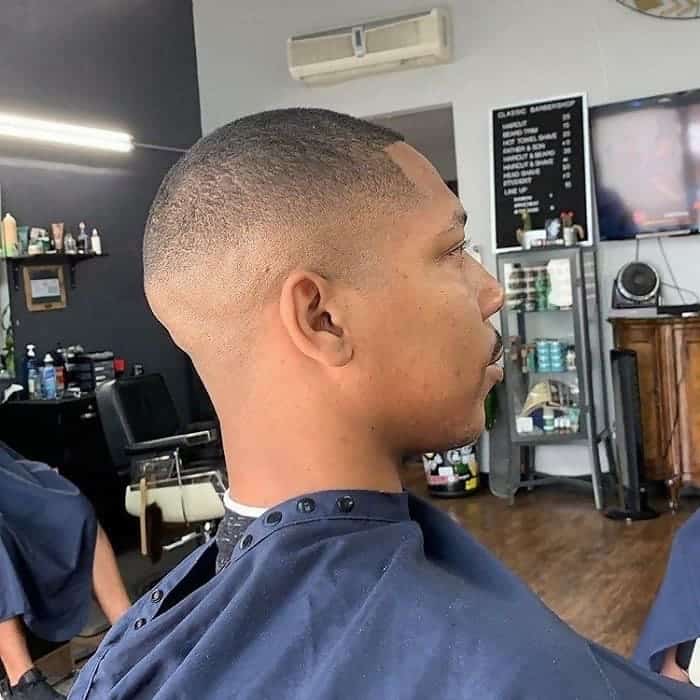 The hair is cut very short in this and often blends with the bald fade. This black men hairstyle is all about convenience. In many ways, it is suited for the unique hair texture of black men.
The hair is invariably thick and voluminous but tends to be dry. But with this haircut, the hair gets much better nourishment. In many ways, it helps hair growth better.
This short black hairstyle combines three different patterns. You have the continuous waves, the fade, and a short partition. The three together make a formidable combination.
In almost one breath you have a style that is trendy, comfortable and absolutely striking, whatever the occasion might be. This is even suitable formal meetups.
#18. Mohawk with Fade
When you are looking for short hairstyles for black men, it is hard to not talk about the Mohawk. The curly hair adds a special texture to the regular Mohawk. But this is not a conventional Mohawk.
Unlike a regular one that continues till the end, it blends with a taper fade somewhere below the crown. That makes it come across as striking, especially when you look at it as a contrast with the high undercut. All in all, this is a type of style that is hard to miss, even in a crowd.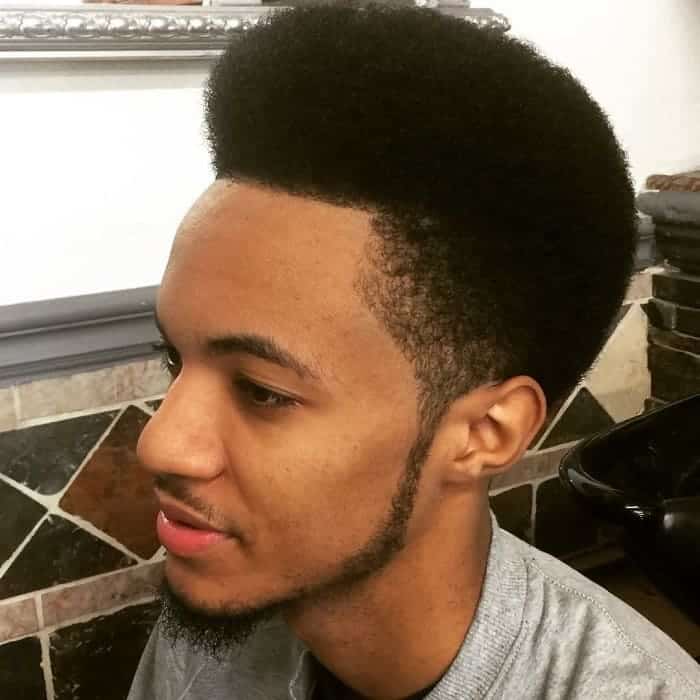 The Afro puff is all about celebrating the natural curls. The low taper gives the puff a distinctive style and identity. On the whole, this short and trendy hairstyle for black men is classy, subtle and decidedly impactful. It gives fullness to the whole shape and volume lends maturity to your face.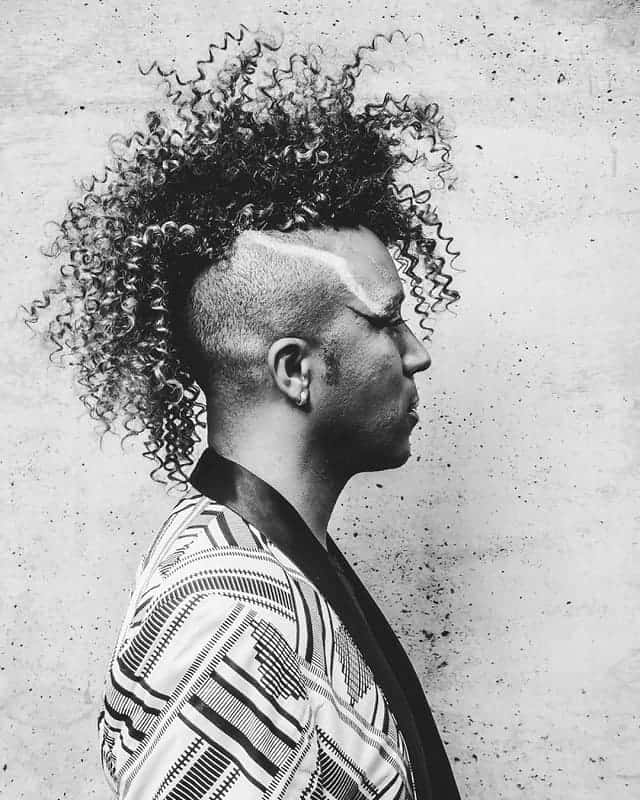 This is the conventional short Mohawk. It is stylish, rugged and lends your personality a distinct identity. This is a type of hairstyle for black men's short hair that will always guarantee a second look, wherever you may go.
Moreover, the contrast with the fade or the undercut ensures that the overall cut takes on a comprehensive and striking look.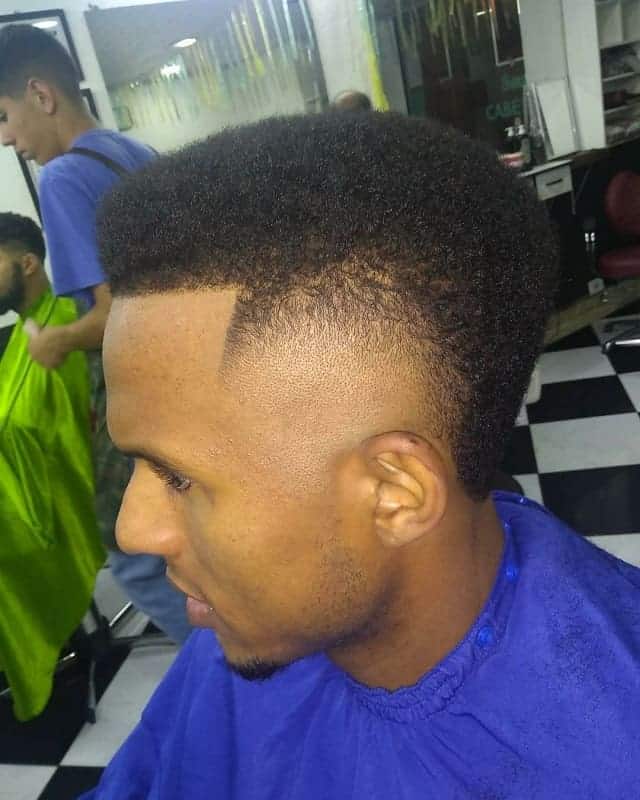 Are you worried about how to style your short hair? Well, this is the type of style that moves away from conventional cut significantly, but at the same, manages to retain the wow element about it.
Additionally, this is also a convenient cut and guarantees absolute comfort to you. Even in terms of maintenance, this kind of hairstyle does not need a lot of time or energy at any given point of time.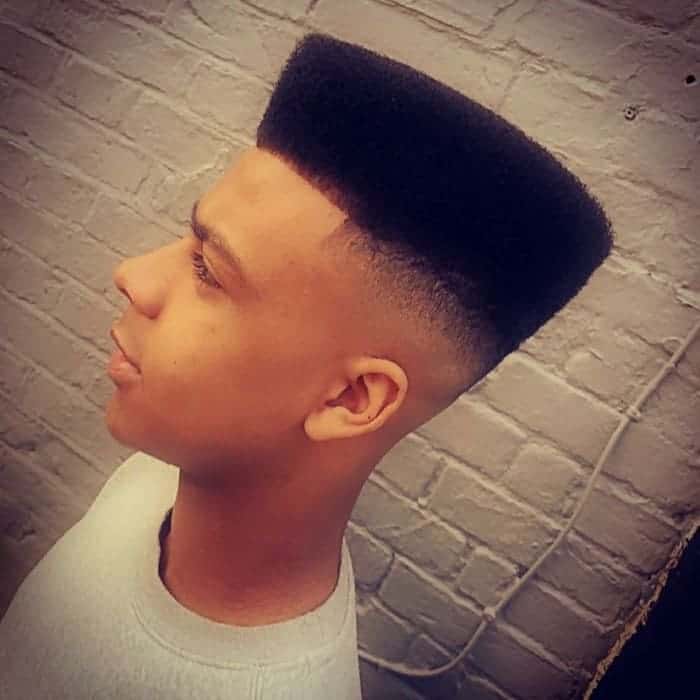 The Afro Curls are something that you will associate with black men quite easily. But the question is how do you style it? Almost inevitably everyone wants something unique and absolutely flattering to your features.
In this context, a flat top haircut is a great option. It generates that wow factor but at the same time ensures ultimate comfort for you. There is also an element of timelessness about this hairstyle for black men.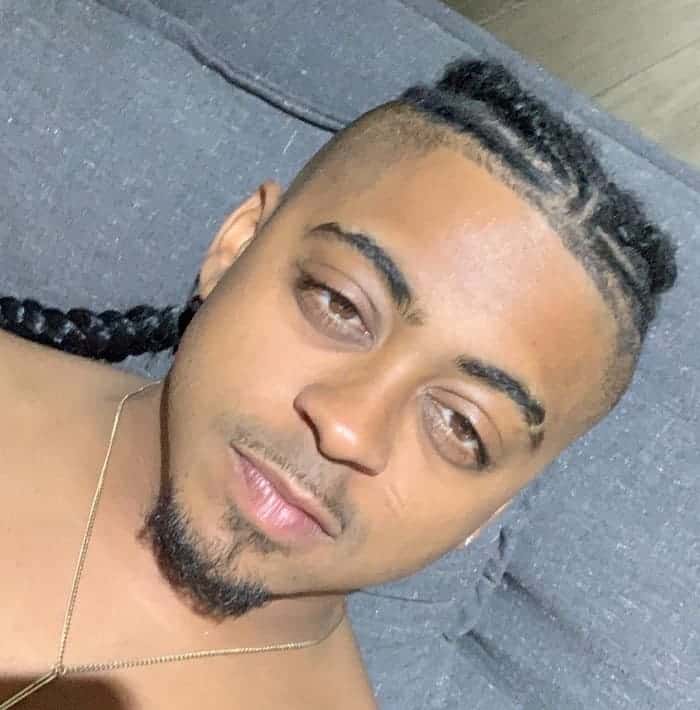 Now, who said that you need really long hair to make a braid. This is the type of braiding that can be done even with small hair. Though not a conventional short hairdo, it easily becomes a great way to manage black men's hair, short or long.
It makes the hair manageable and reduces potential exposure to the sun. The braids are an exciting way to maintain hair health too. They ensure that the hair gets proper nourishment.
#24. Afro Twist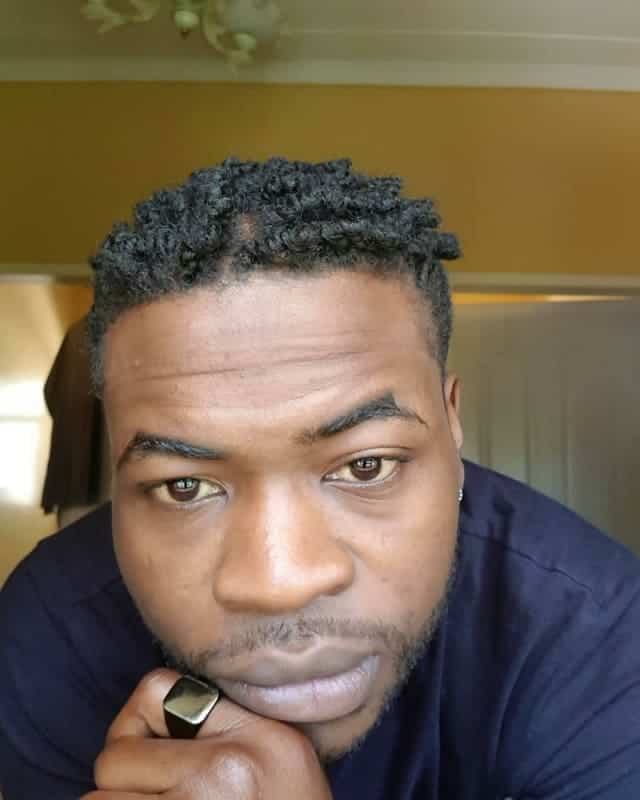 The Afro twist is trendy, classy and convenient. It is also ideal for formal occasions as for casual ones. This is one of the most popular short haircuts for black men.
The undercut is a popular short hairstyle but what makes it ideal for black men is the Afro curls. That lends a unique identity to the overall undercut and makes it intensely striking.
#26. Short High Volume Curls
The curls here are short and when bunched up to give you a sense of volume too. This is no doubt a cool and convenient haircut for black boys.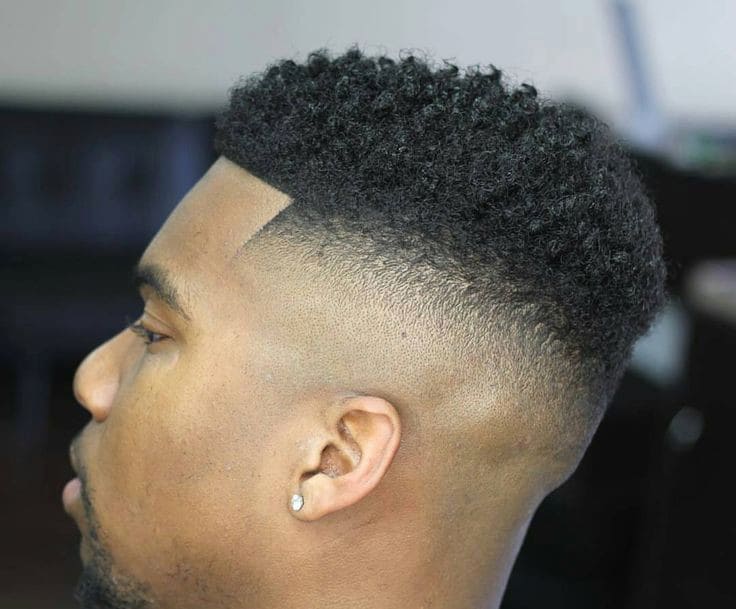 The mid fade is a popular black men short hairstyle, but the curls surely make it extremely striking. The curly top also provides a contrast to the fade creating a unique combination on the whole.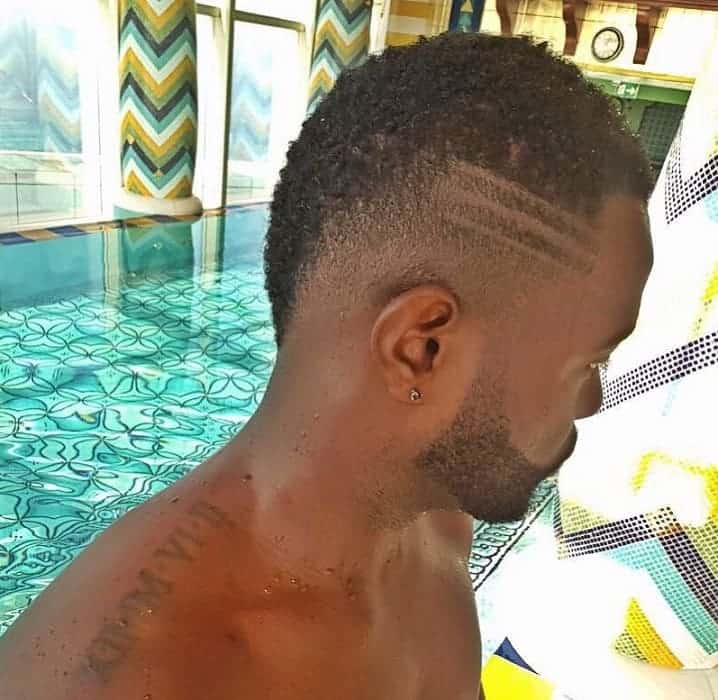 The skin fade is undeniably an attractive short haircut for black guys, but when you add the lines to it, it decidedly takes a brilliant new look. This adds a distinctive dose of ruggedness and understated machismo to your personality. It gives a cool and stylish edge to your fashion sensibilities.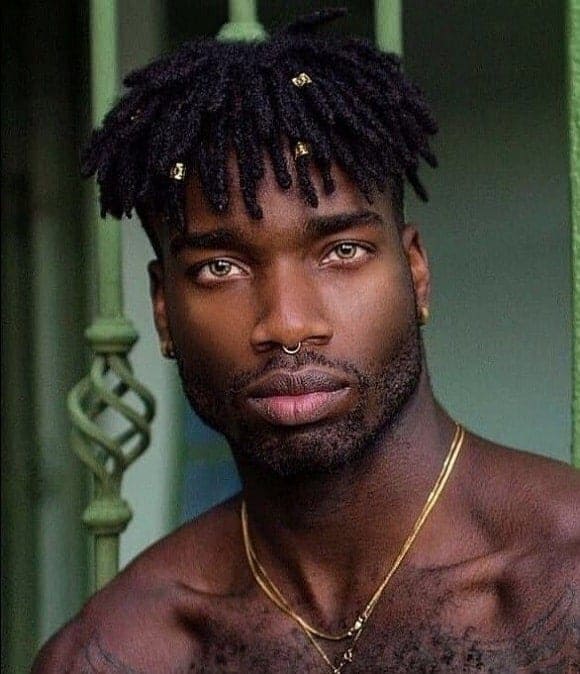 This combines two absolutely popular concepts together to bring in a brand new and cool short black hair look for men.
#30. Mid Fade with Half Moon Part
The mid fade wave gets a brand new interpretation with the unique and designer partition. It adds a decided dose of masculine energy to your overall getup.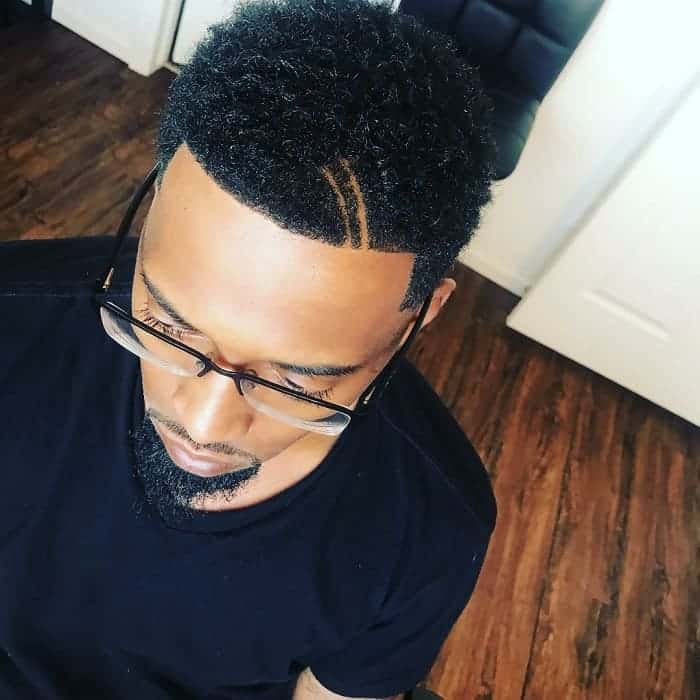 A taper fade using short curly hair transforms this into a brand new hairstyle for black men. It adds a sense of intensity and absolute charisma to your personality. The two shaved lines highlight an edgy streak in you without being outrightly wild.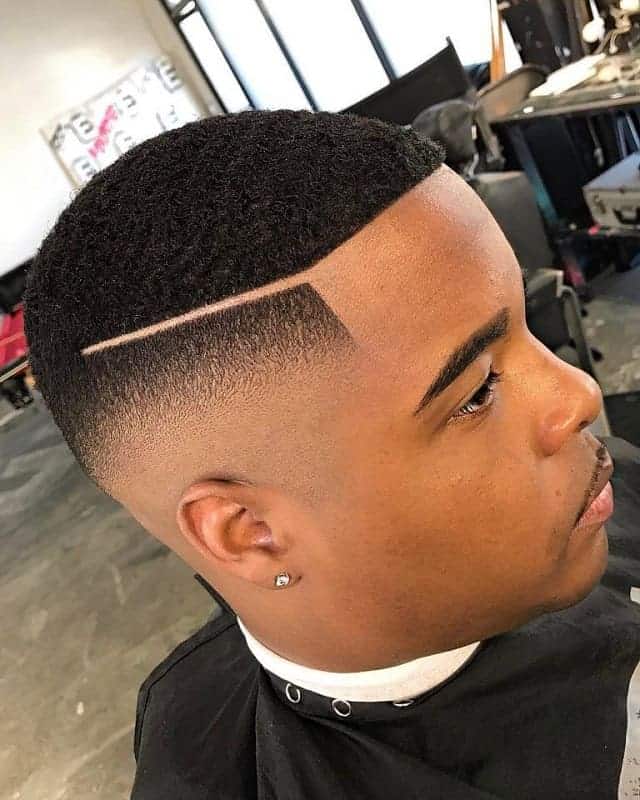 Often you see the high skin fade blends with absolutely shaved top. But, in this case, the wavy top and the side part accentuate the contrast and makes it a type of short haircut for black men that you will love to have.
It lends a sense of intense machismo, and your demeanor comes across as rugged and carefree. That in many ways is the signature element of this style.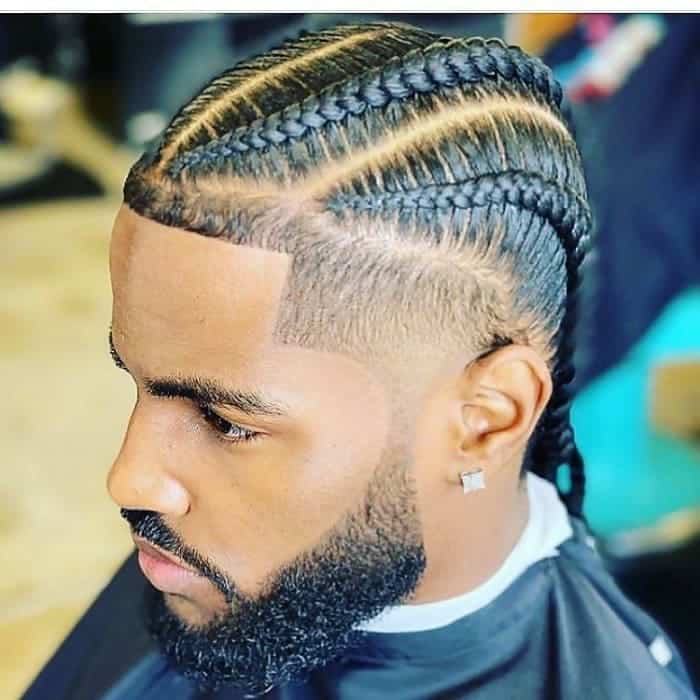 The braid looks stylish in every possible way. Whether you have short or long hair, it really does not matter. The question is how you style it.
This particular hairstyle shows you the merits of intelligent styling. The braid here is intelligently combined with the high fade to maintain contrast and gives off rugged air on the whole.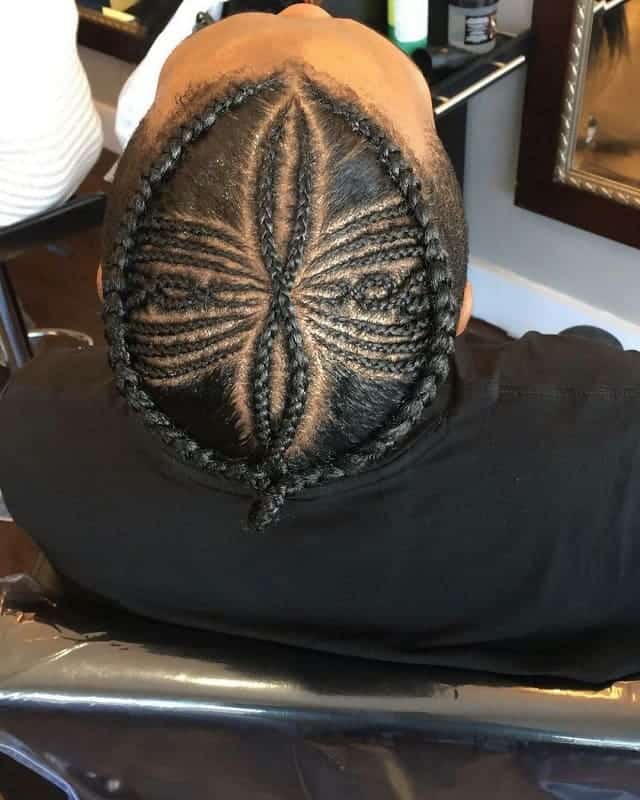 When you consider short hairdos for black guys, it is hard not to talk about the cornrows. These are well-maintained layers of braids arranged in a definitive fashion.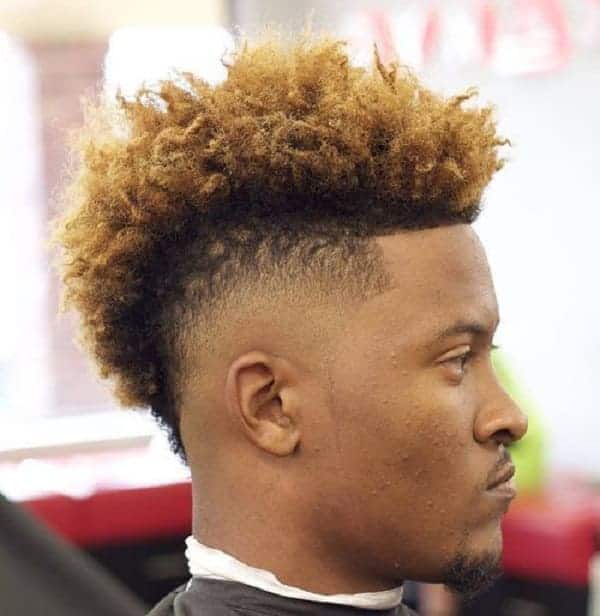 This short hairstyle brings in a definitive dose of fun and games to the otherwise mundane haircut for black men.
The amber highlights and the ombre with the gold make it impactful, attention-grabbing and undeniably stylish to the ultimate core. Your hair is suddenly a pallet of attractive hues well rounded off by the jet black at the bottom.
The curly top is bright and black. When it is set off against the sharp fade it becomes a quintessentially attractive short haircut for black people. The skin complexion too intensifies the contrast and makes it striking.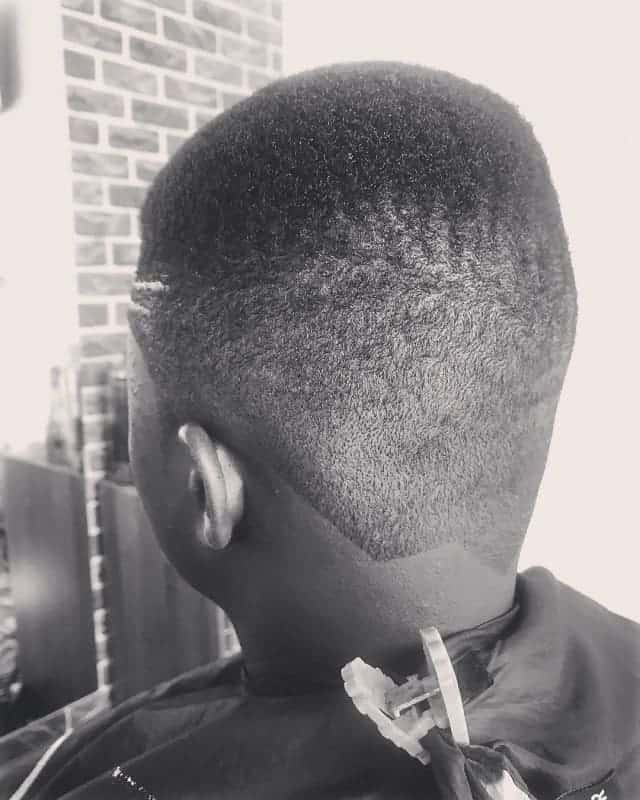 The asymmetric taper and the two shaved lines form the central elements to consider in this otherwise conventional dope fade. Essentially, this is what makes this hairstyle for black men with short hair striking and worth mentioning in this list.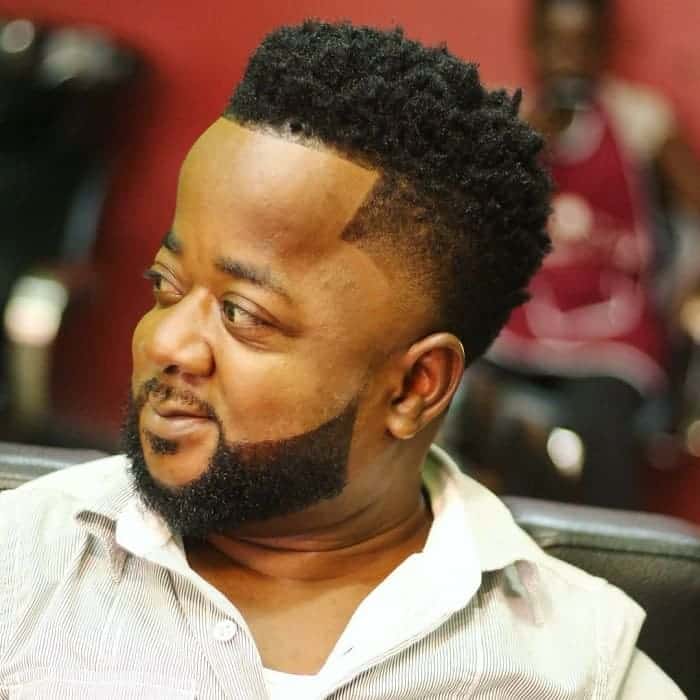 What is particularly striking about a temple fade is the contrast that suddenly comes across. It makes the curly top very prominent and attention-grabbing Overall, this black short hairstyle for men makes a winning combination.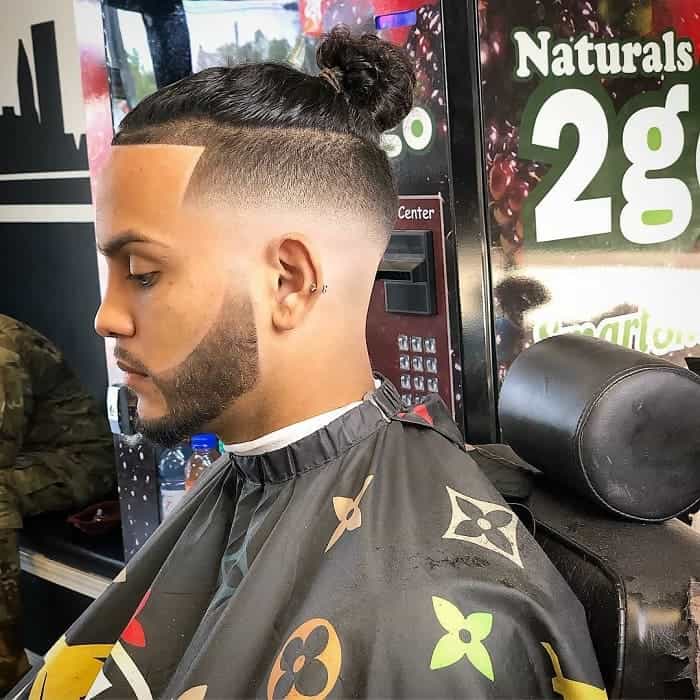 In case you thought that the man bun is only for those with long hair, think again and carefully look at this picture. This black men's short hairdo brilliantly combines the bald fade with a little clump of hair on top.
Though a small pony, it creates an overall perception of the bun. This, no doubt, makes the whole style definitively striking.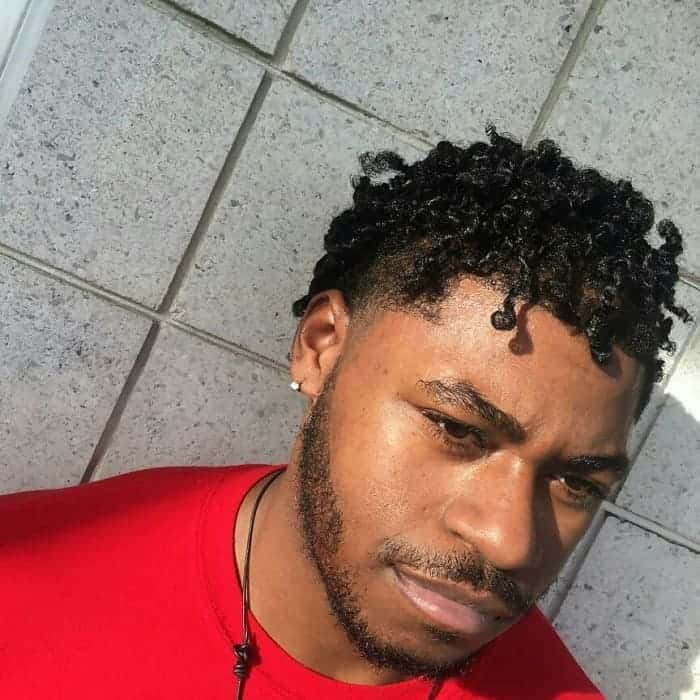 The low drop fade is absolutely passé when you compare it with this combination. The curly twisty top makes it an extremely edgy and absolutely unique, to say the least.
The gold highlights are what takes the cake in this short haircuts for black men. It adds a whimsical and out of ordinary element to an otherwise regular short haircut.
The comb-over never looked as cool as it comes across with this hard part. It also makes it edgy and rugged and creates a definitive perception of your personality. Even without the snake, this style offers your styling a definitive and bold undertone.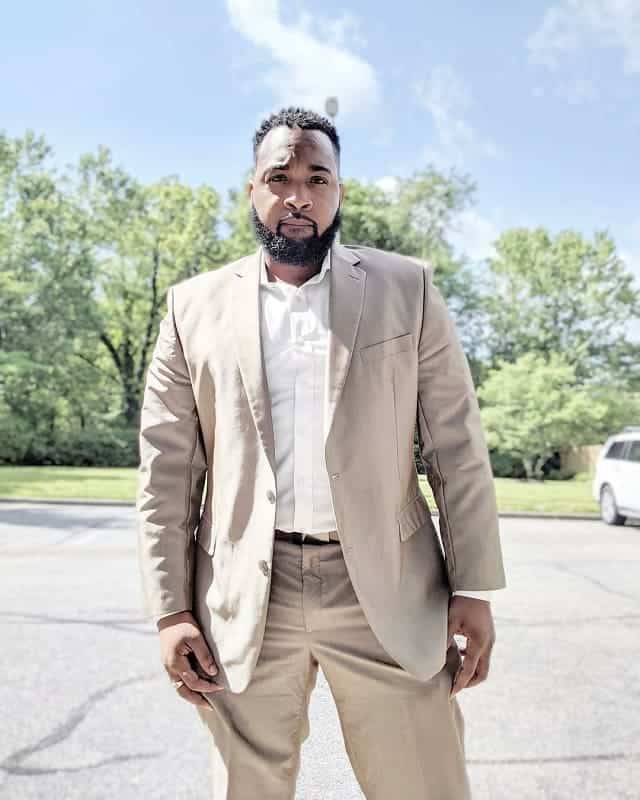 This is a type of haircut for black guys with short hair that you can carry well if your hair is not very curly. The flat-top provides a brilliant texture to the hair and makes it a striking haircut on the whole.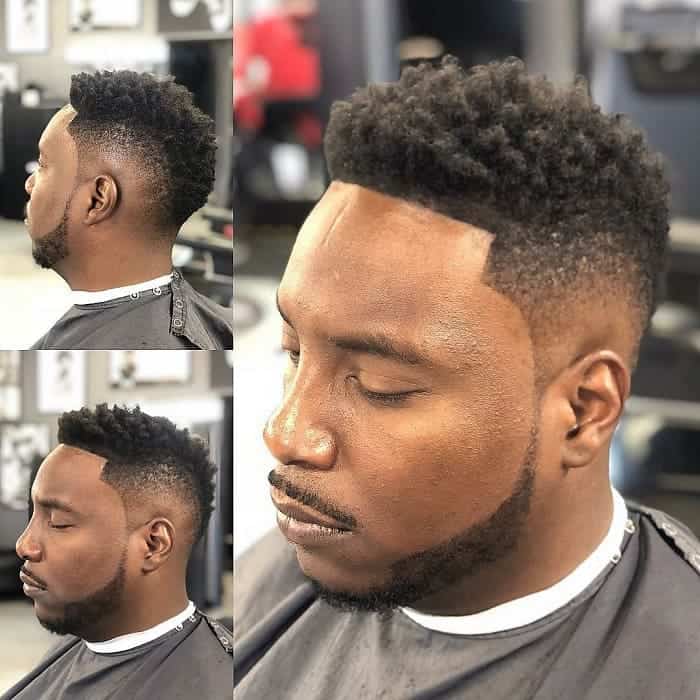 The twisted sponge is another very popular short hairstyle for black men. But when you combine it with a high fade, it takes a cool and esoteric avatar that is hard to ignore. It is also a relatively mature haircut when you are looking for options for black people.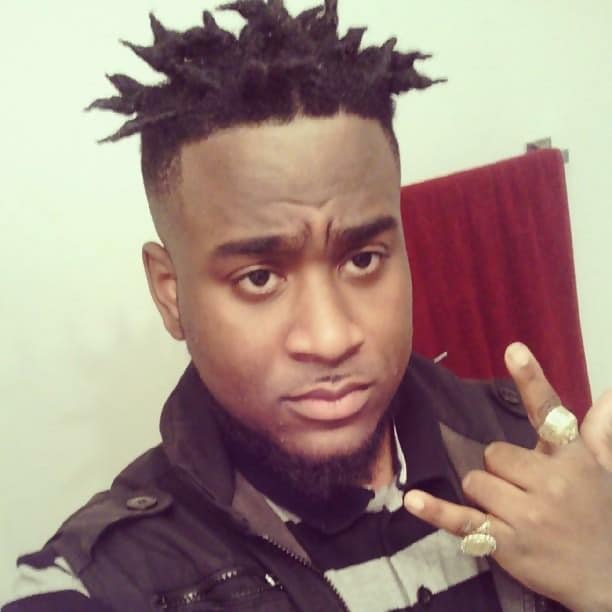 The fade dread is as striking as it sounds. The dreadlocks are bushy, voluminous and dark and the fade provides just the best possible contrast you can imagine. Overall, it is eccentric and unique in totality.
Therefore, short hairstyle is a unique combination of style and convenience. The comfort element and hair health are other cardinal factors to consider. But the overall style element is most important. You have to make sure that the style that you adopt suits your personality and face shape too. That is what will make a holistic style.
In conclusion, the black men's short hairstyles above are enough to inspire any guy with various tastes. So, whether you're going for a traditional feel or some sophisticated vibes this list has got you covered. Finally, get your shortcuts now to stay inside the trend loop!