If you're a man and on the hunt for a new haircut, you might not have considered a perm before. Many people assume a perm is a woman's haircut, but in truth, this hairstyle works exactly the same way on men.
Perm is a hairstyle made up of curls or waves permanently set into the hair and lasts 4-6 weeks on men. For men with thin or fine hair who don't have a lot of volume, a perm is a great way to get the full look.
Perms for Men
Here are 30 stylish ways you can consider giving the men's perm a try!
1. Loose Perm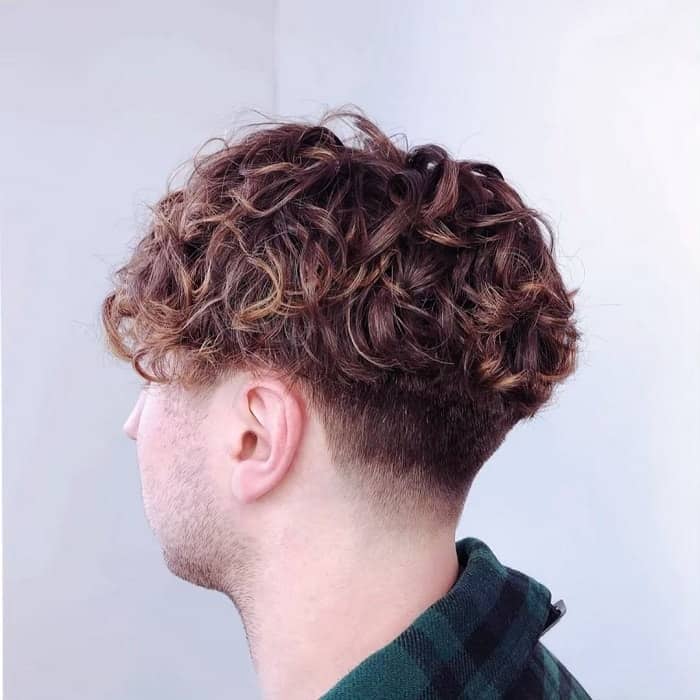 A loose perm features a shaved undercut to keep things neat at the neck while the top is full of texture.
2. Wavy Perm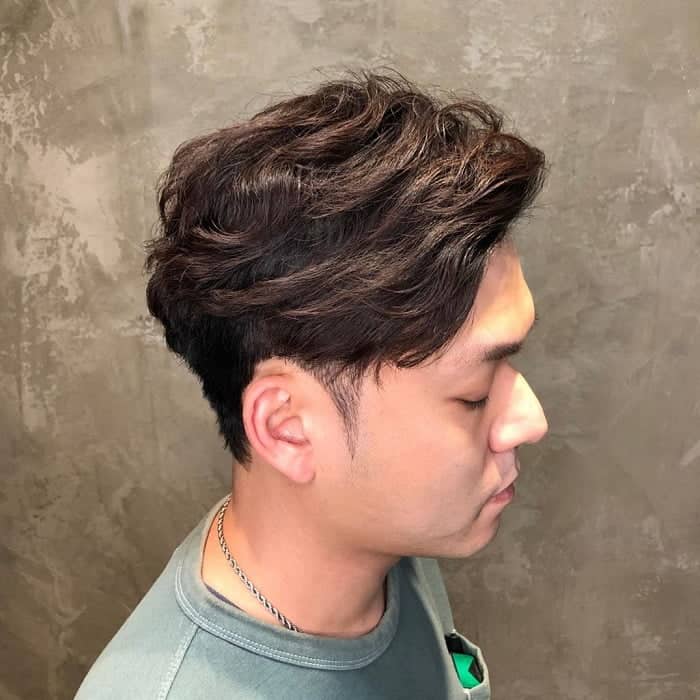 A wavy perm is full of sex appeal with thick locks you can style. The shorter length in back and pointed sides give extra detail.
3. Permed Hair + Fade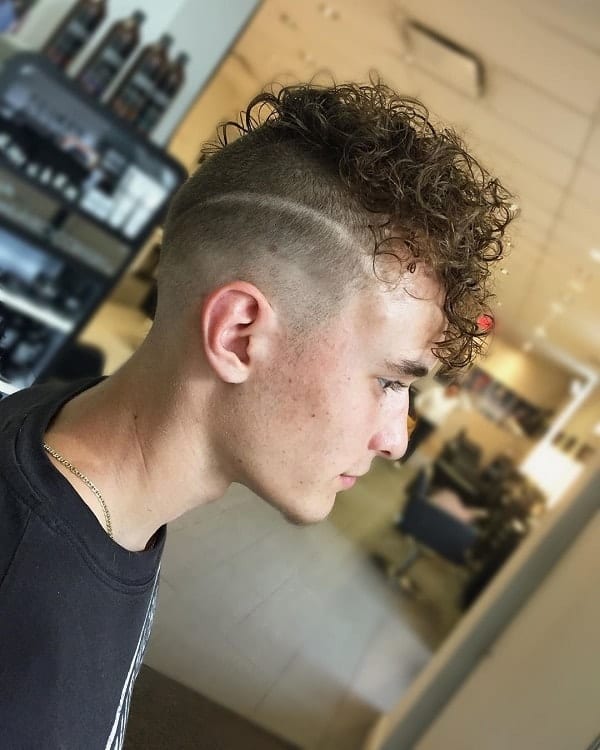 For this edgy look, perm a strip of hair in the style of a mohawk and shave the sides. Leave the front part longer for another touch of style.
4. Korean Style Perm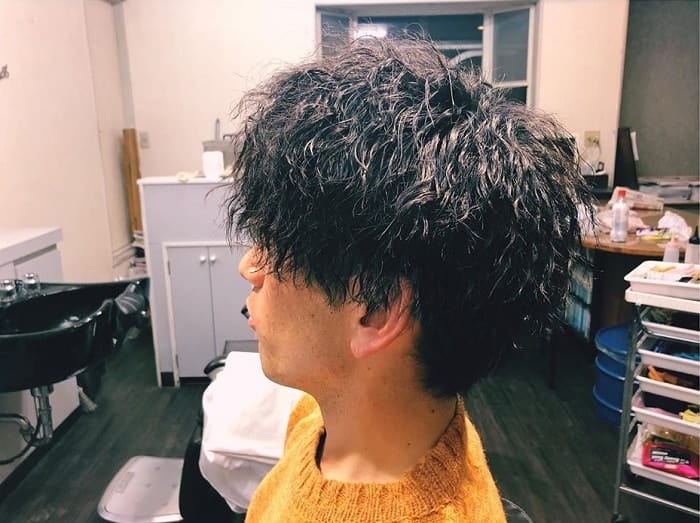 A Korean style perm will take your straight hair and give it a bit of a wave. While perms last several weeks, you can give the look a gloss with a styling spray.
5. Tight Perms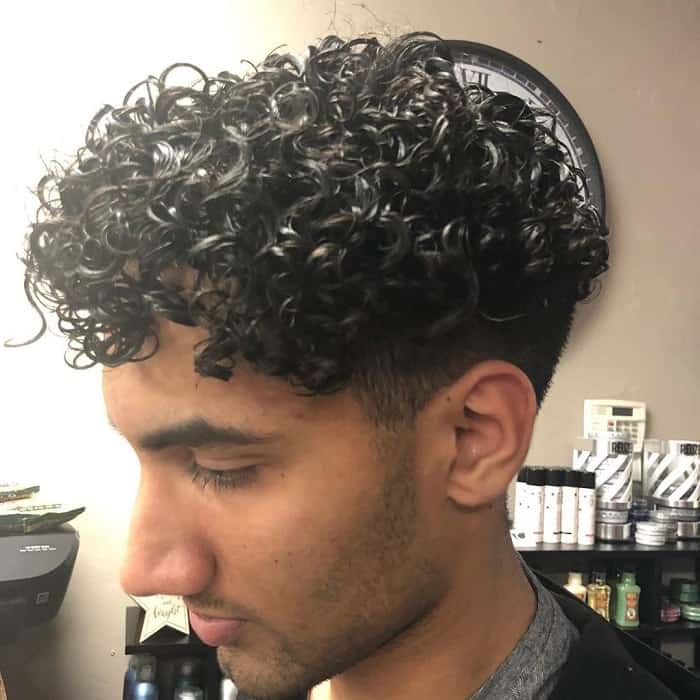 Tight perms are for men who want a kinky curl. They aren't loose or as springy but they're still fashionable and show off thick locks.
6. Curly Hair Perm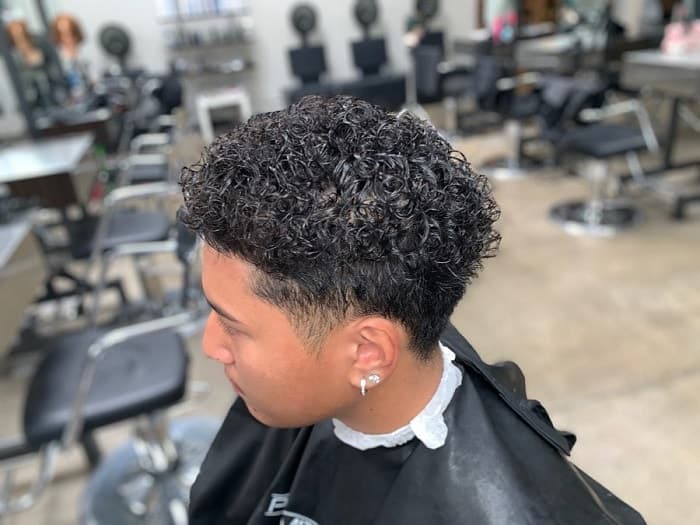 This perm showcases curly locks with a medium fade and pointed sideburns. While a dried hair look would be just as attractive, when hair is gelled up, it looks even better.
7. Short Perms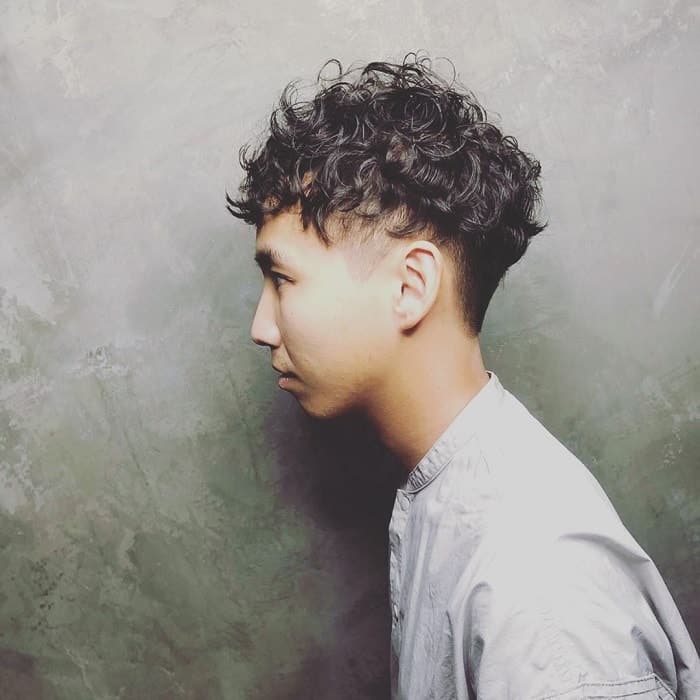 For an edgier permed look, ask your stylist to razor cut ends which will draw attention to curls.
8. Medium Permed Hair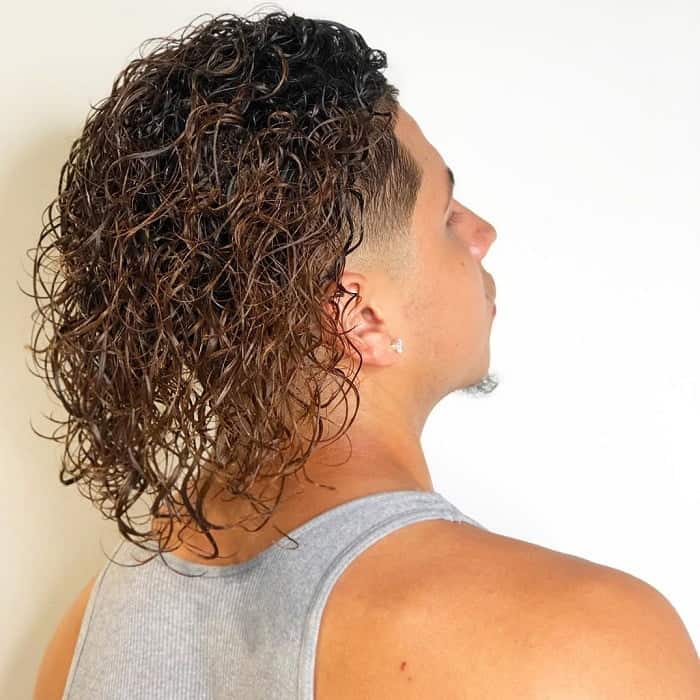 Medium length permed hair sits at shoulder length with a subtle fade. If you have highlights, this look will show off color well.
9. Long Hair Perm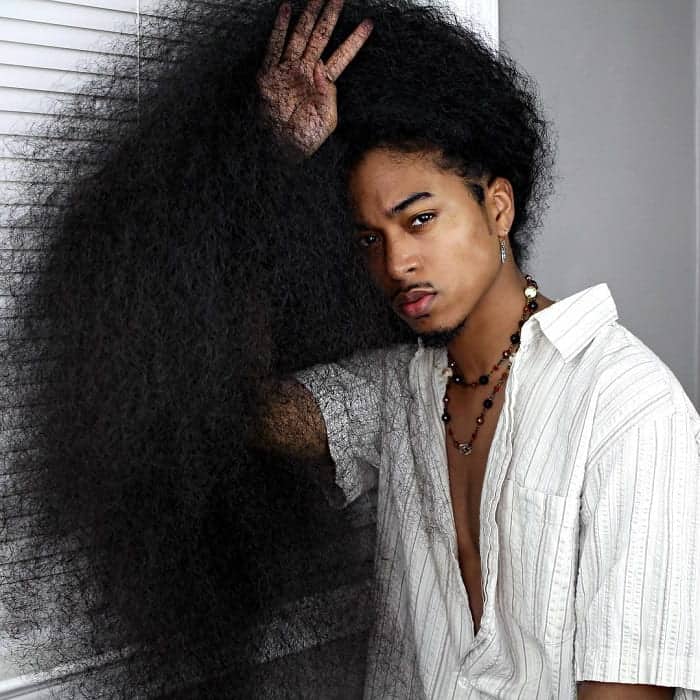 Extra-long hair deserves to be shown off. A perm will give shape to curls and make all your friends envious off luscious locks.
10. Black Men Perm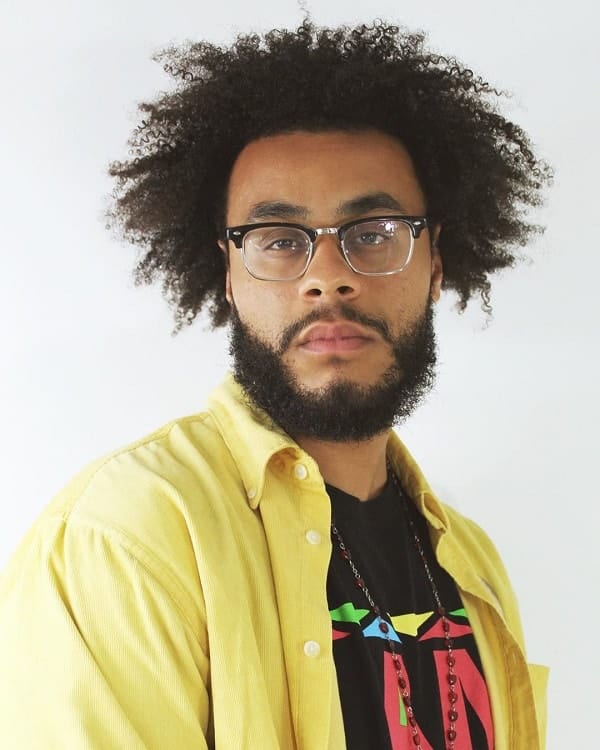 For African American hair, a short haircut with permed curls is low maintenance. The only thing you'll have to worry about are quick trims for any facial hair.
11. Thin Perms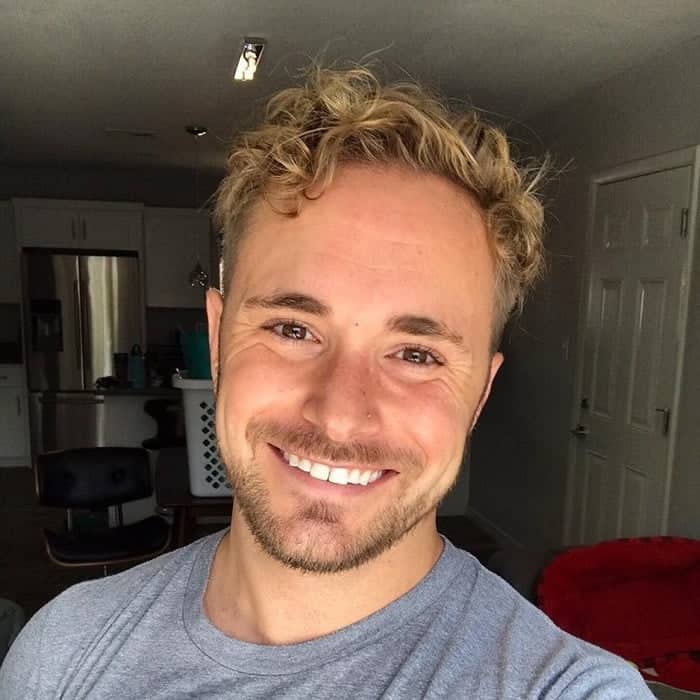 Men with thin hair will love the way a perm fluffs up the hair and gives volume in much-needed areas.
12. Asian Men Perm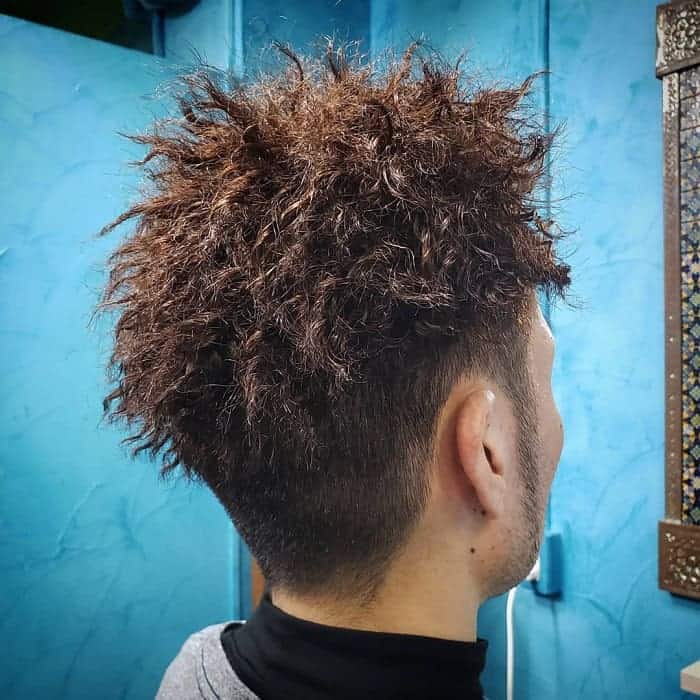 Asian men will love that wearing their hair straight isn't the only option anymore. A perm amps up texture easily and gets a punk touch with an undercut and fade.
13. Spiral Perms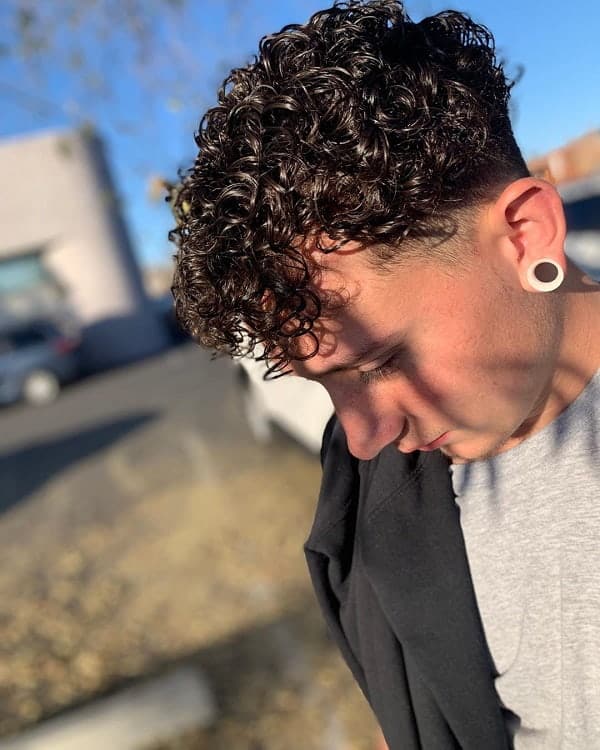 Spiral perms get their name from the shape the perm creates on the curl. While the curl will hold its shape, you can style with a small part of an undercut.
14. Body Wave Perm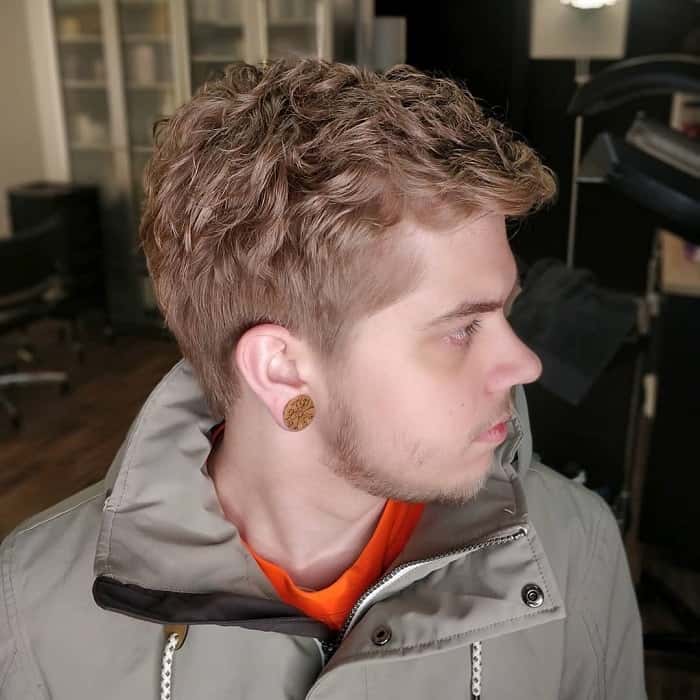 A body wave perm is more relaxed than a traditional perm. The waves look more natural and it's a great option for men with straight hair.
15. Permed Afro Hair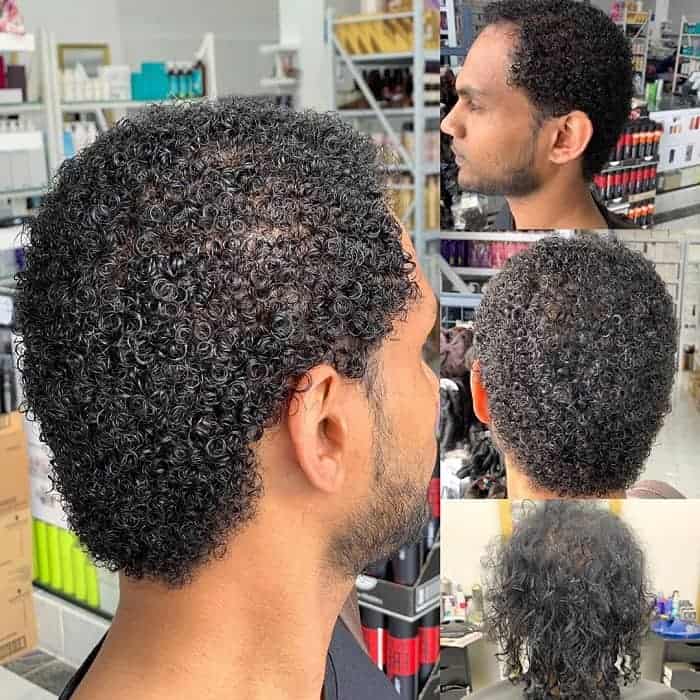 When you're finding it difficult to style your afro-textured hair, a perm will pull curls tight, giving an overall more shapely appearance.
16. Beach Wave Perm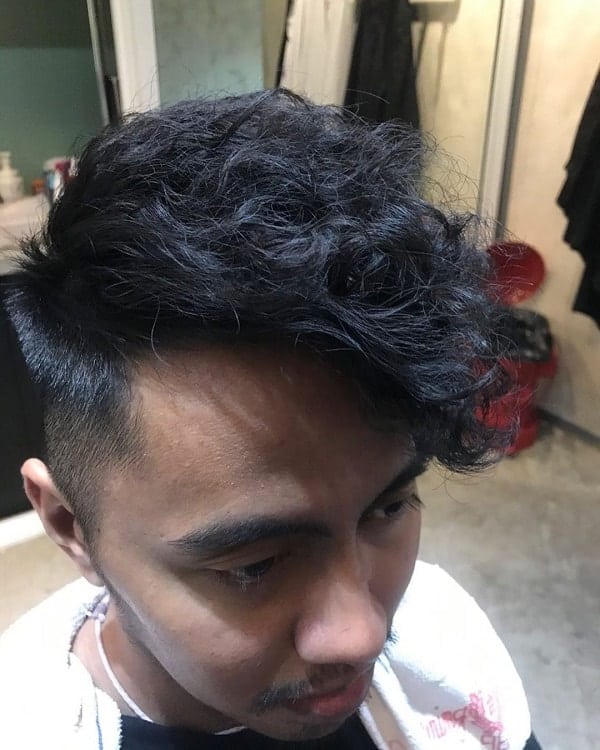 Another relaxed look, this beachy waves perm is a casual look that looks trendy and bold when paired with a fade.
17. Perms + Man Bun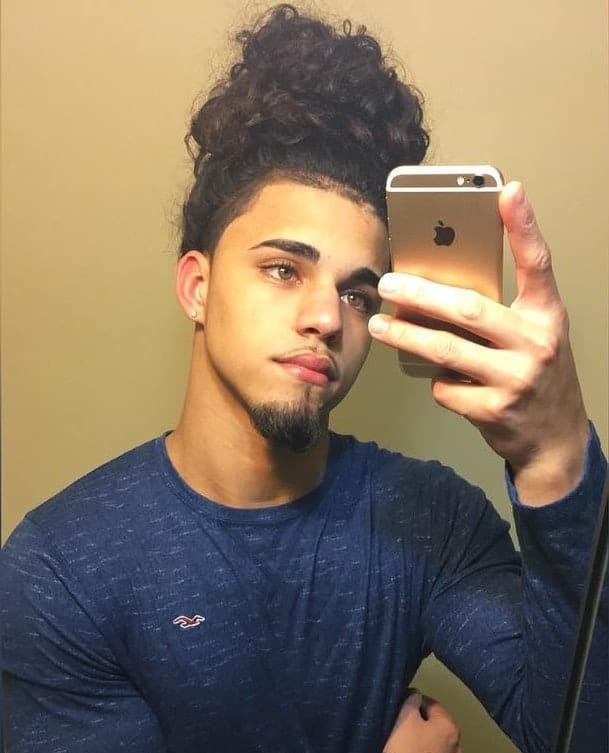 Whether you wear your permed hair loose or up, the look will be a showstopper. A line up style makes for a masculine touch.
18. Side Parted Perms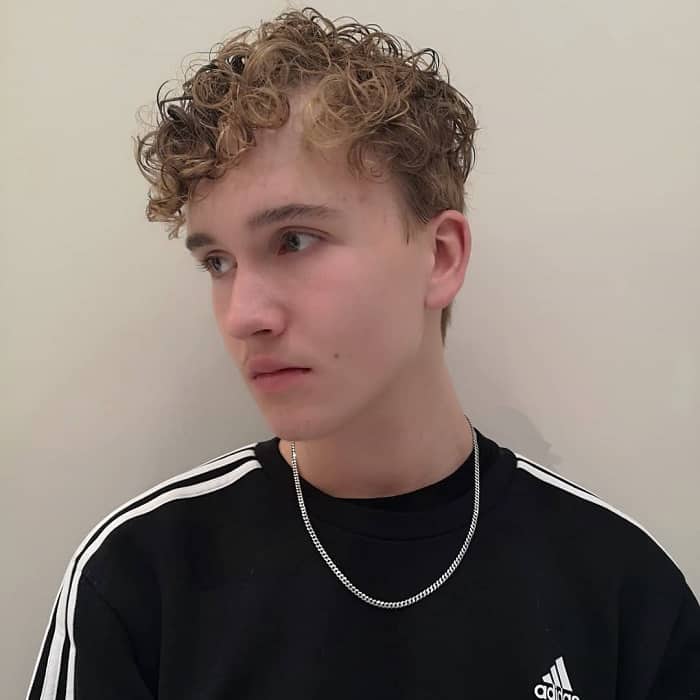 Perms can be overwhelming at first, so comb in a side part to break up the curls.
19. Highlighted Perm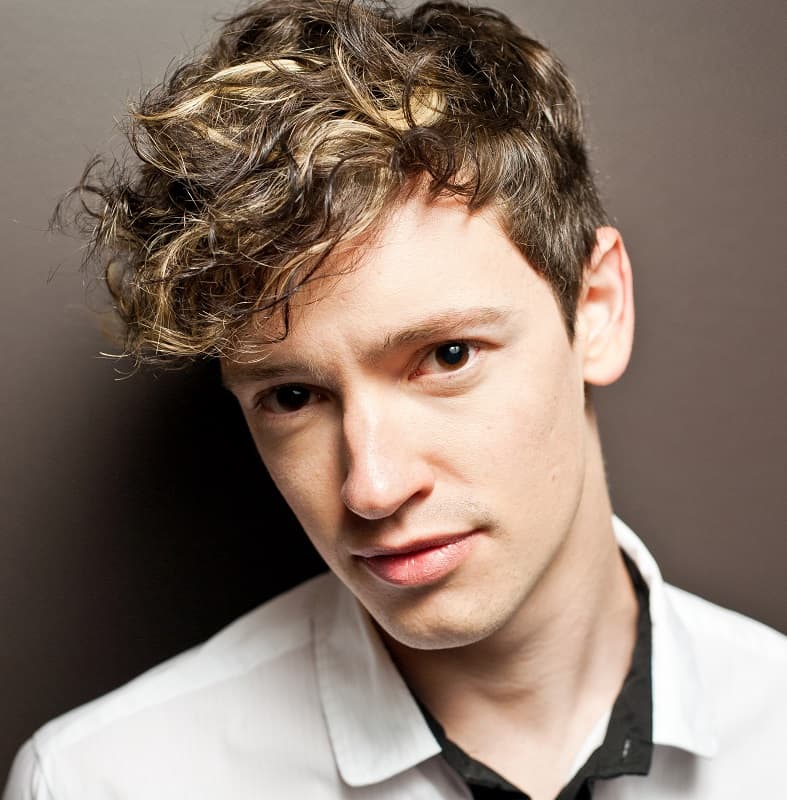 The front of this men's haircut is permed and styled to the side. Blonde highlights lighten up a natural brunette hairstyle. Go for a low fade to bring in the sides a bit help the overall shape of the cut.
20. Beach Wave Perm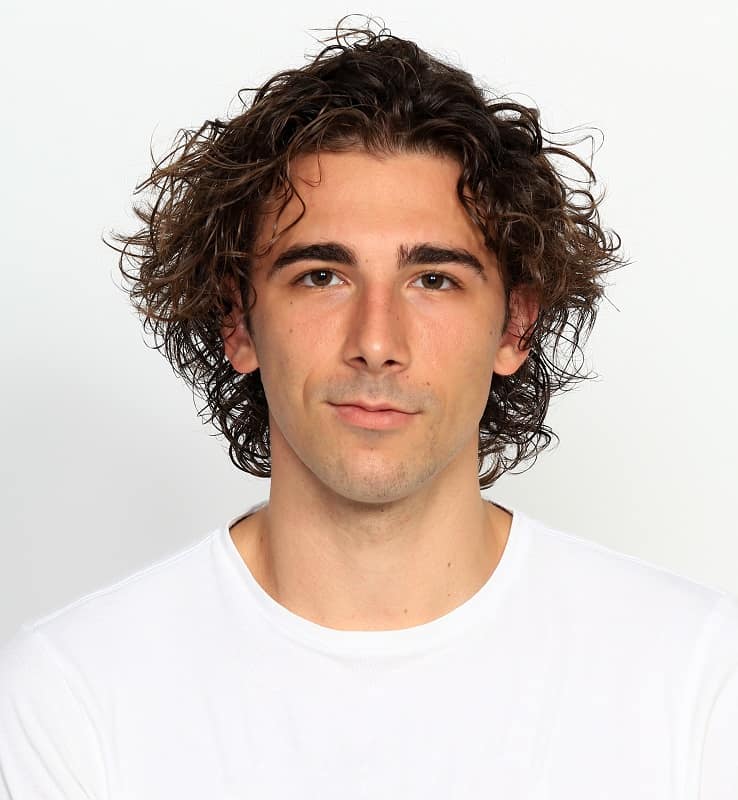 Natural waves are always attractive, so if your hair doesn't have the texture, get a beach wave perm. The natural waves are not as curly and it's a great casual look. Make sure to cut in short layers so hair fans out handsomely around the head.
21. Messy Perm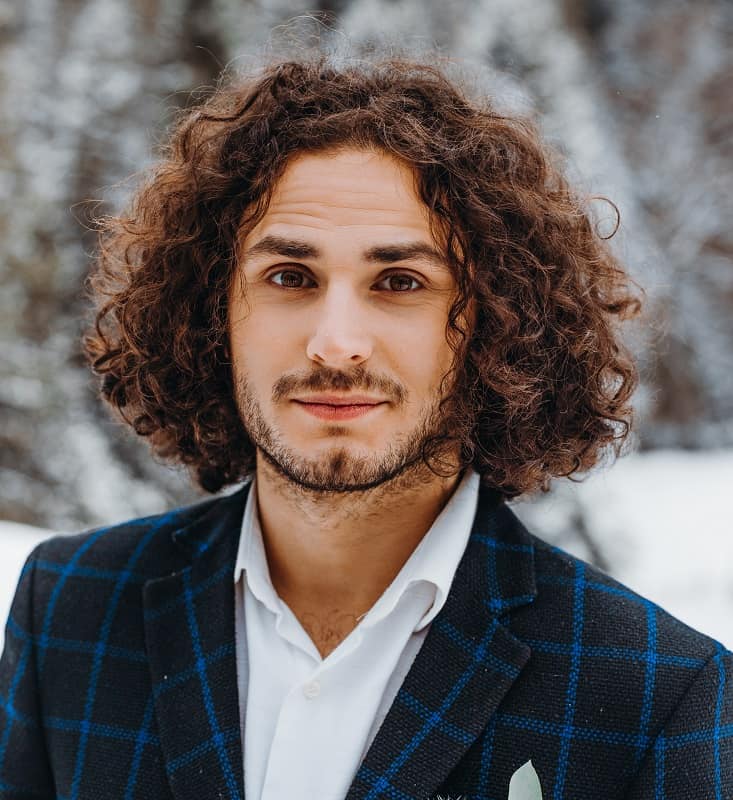 This chin length haircut features a messy perm. If you're not into looking like you spent too much time on your hair, a messy look is for you; just muss with fingers. You can wear hair loose or gather it in a man bun.
22. Perm with Low Fade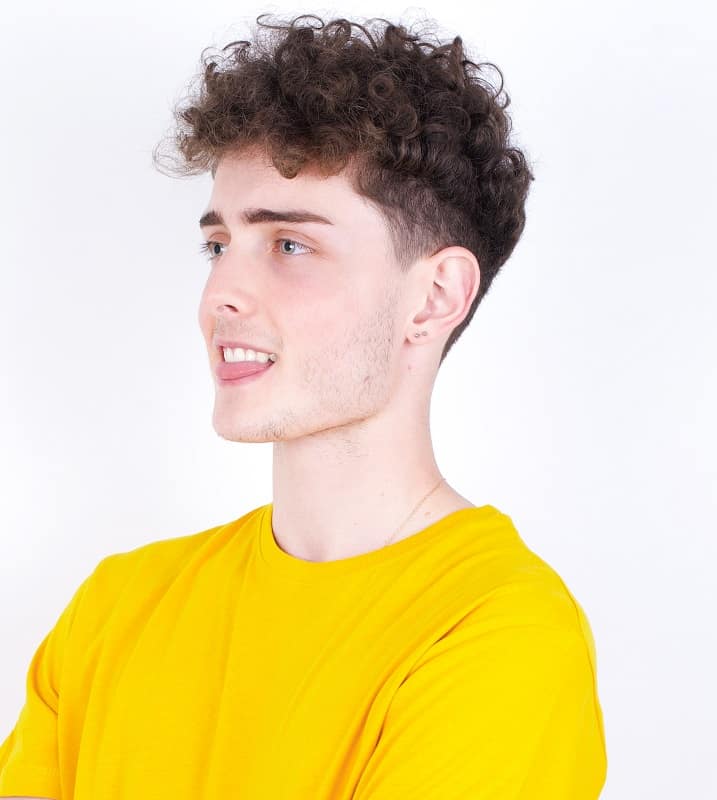 A perm can give your hair touchable spiral curls like pictured above. These ones also aren't as perfectly shaped as traditional perms, which is good since you won't get that crunchy look. A low fade keeps the perm from looking like a bush.
23. Body Wave Perm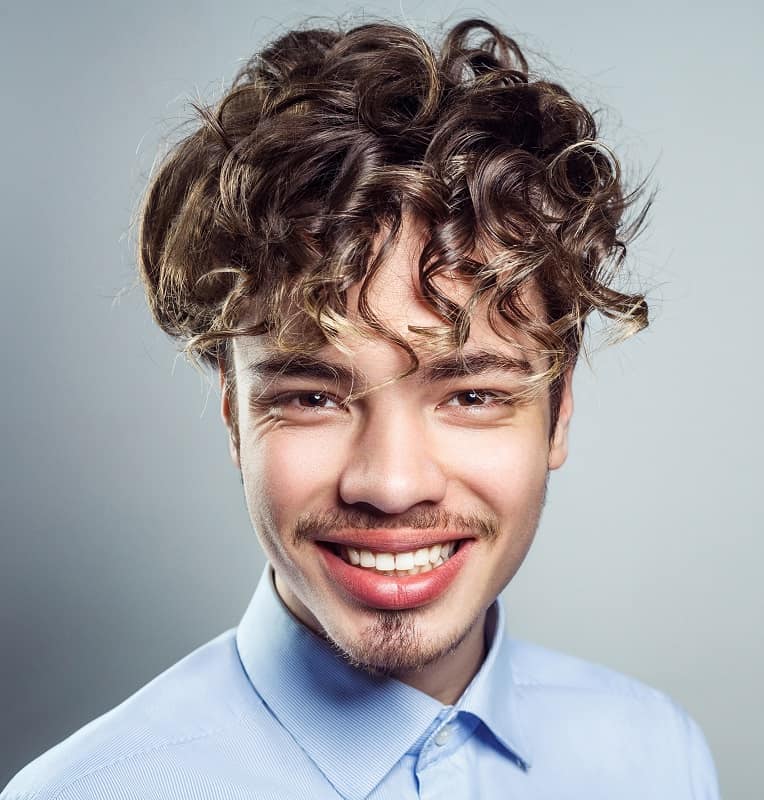 Body wave perms are loose curls and great for any guy who has naturally straight hair. Style the hair so your spiral curls hang loosely over the forehead. Concentrate highlights on the bang area.
24. Blonde Perm with Undercut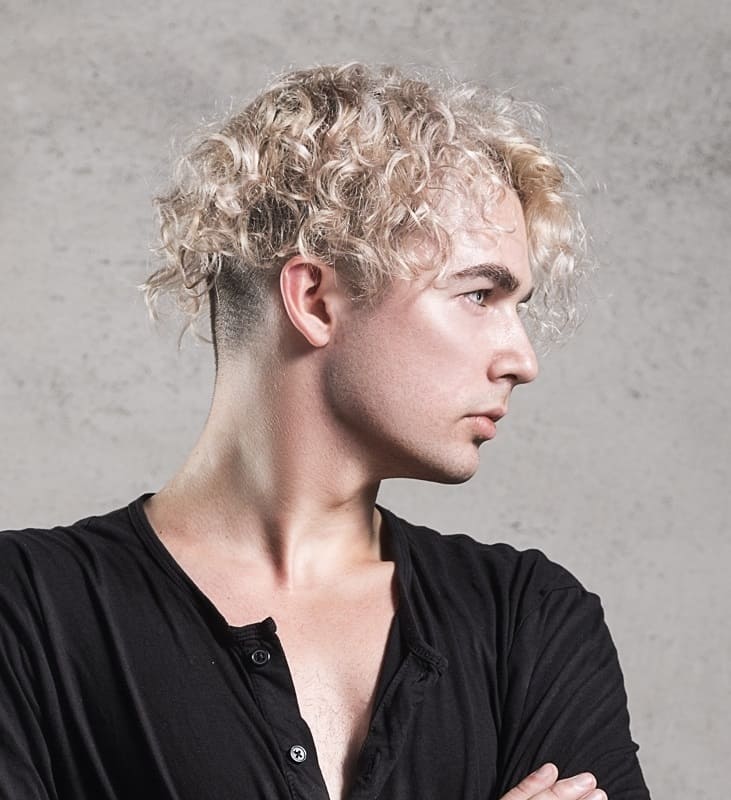 Looking for a men's hairstyle with lots of edge to it? The men's perm takes on a totally new look when paired with an undercut that peeks through. For cool contrasting color, give the permed top a punch of platinum blonde.
25. Textured Perm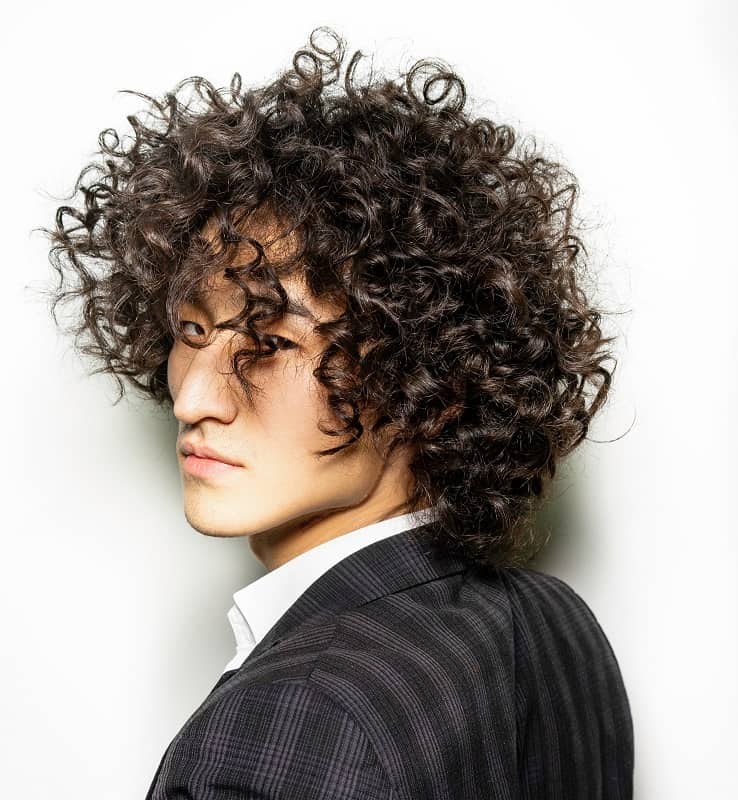 When you get a textured perm, you'll feel like you just stepped out of a hair commercial. If you have thin hair, the textured perm is a good option for getting lots of sexy body.
26. Perm with Bangs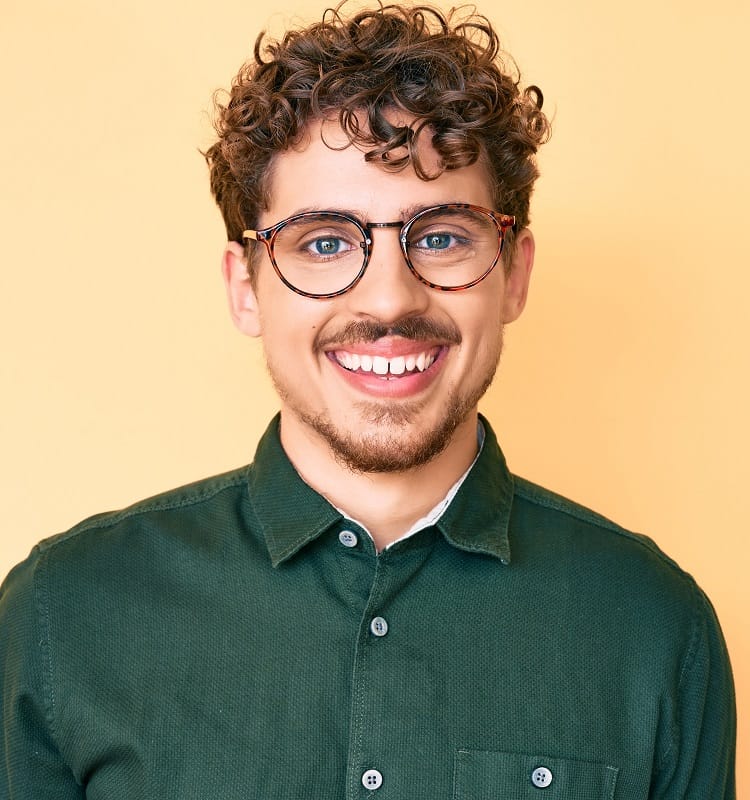 Not many long top short sides haircuts feature spiral curls like a perm can give you. Use fingers to direct curls down over the forehead for a subtle bang.
27. Older Men Perm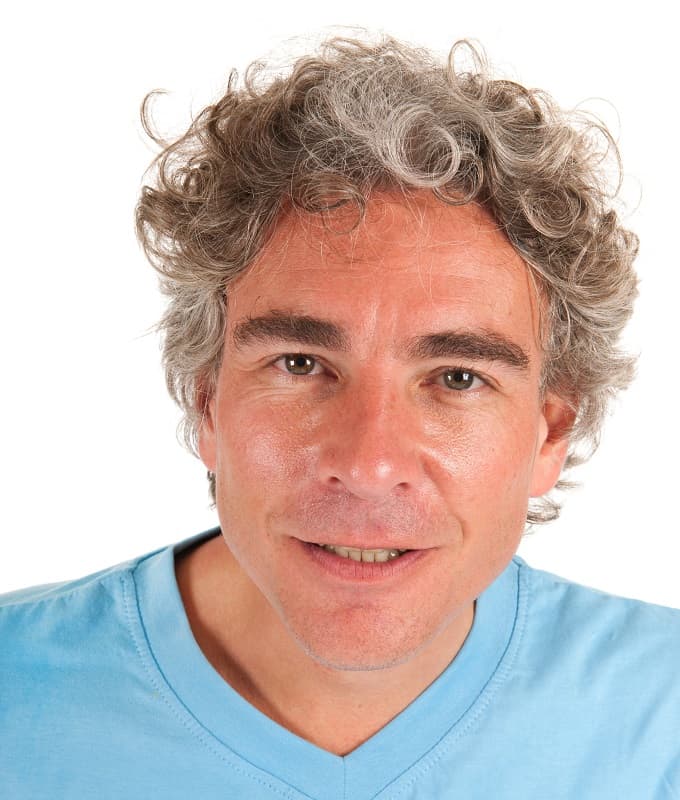 For many men who find their hair thinning or balding, the perm can be a great option for getting texture back. These loose waves are perfect for covering up any bald spots.
28. Spiral Perm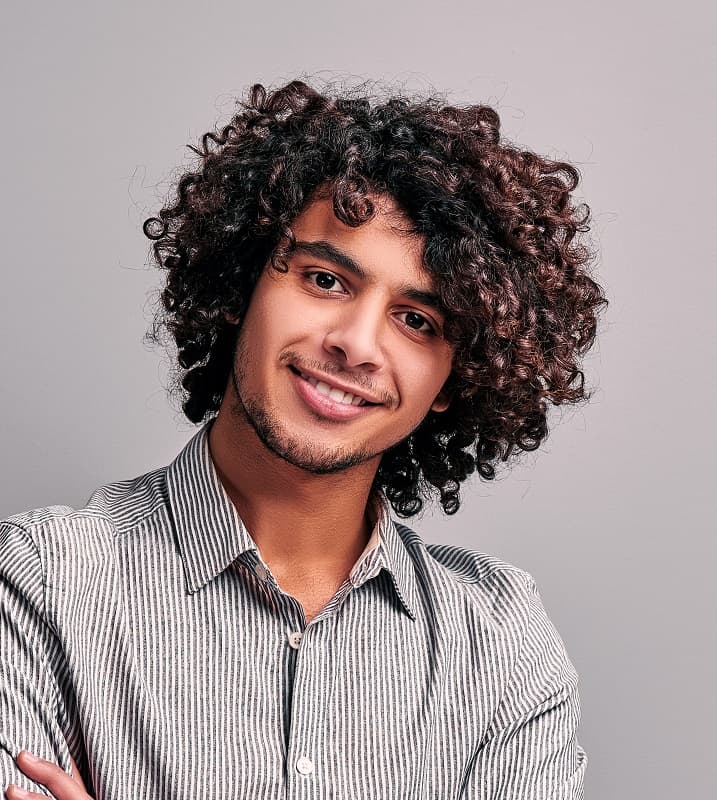 If you have medium to long hair with curly texture, let a perm enhance what's already there. We love these super thick spiral shaped curls tinged with light brown on the ends.
29. Soft Blonde Perm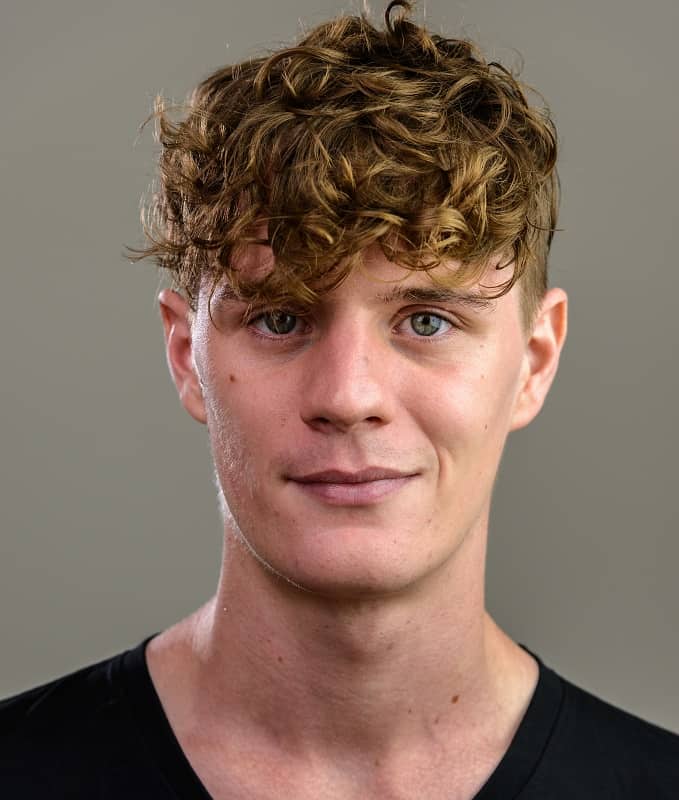 The way this wavy perm helps long hair up top come down to graze the eyes is super hot. Make your cheekbones even more pronounced with a high fade.
30. Wild Wavy Perm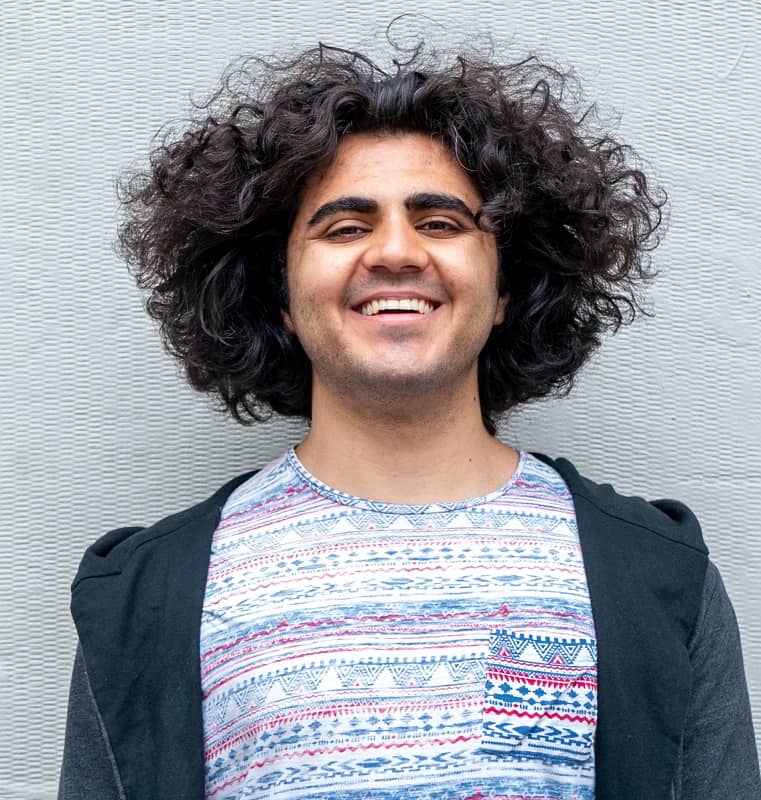 If you consider your personality to be a bit wild, get a haircut to match. A perm that adds loose waves is great for long hair.
Are Perms Permanent for Men?
Perms are not actually permanent in the sense that they last forever. The term "permanent" in this context refers to the process of chemically altering the structure of the hair to create curls or waves, which is more lasting than temporary styling with tools like curling irons.
For guys, perms typically last about 3 to 6 months, depending on various factors such as the natural texture of the hair, the type of perm, and how well the hair is cared for after the perm.
As the hair grows, the roots will be in the natural texture, so regular maintenance and touch-ups are necessary if someone wants to keep the permed look for an extended period.
How Much Do Perms for Guys Cost?
Additionally, the condition of the hair and the use of proper products can also impact the longevity of a perm.
You can expect to pay anywhere from $30-$150 for a perm depending on length and texture of your hair. But for those looking for built-in style, it's a priceless option that lasts several weeks depending on how tight curls are.
The great news is you can manipulate your final perm hairstyle to fit your personality so have fun and be willing to experiment!