If you're a man and on the hunt for a new haircut, you might not have considered a perm before. Many people assume a perm is a woman's haircut, but in truth, this hairstyle works exactly the same way on men.
Perm is a hairstyle made up of curls or waves permanently set into the hair and lasts 4-6 weeks on men. For men with thin or fine hair who don't have a lot of volume, a perm is a great way to get the full look.
Perms for Men
Here are 18 stylish ways you can consider giving the men's perm a try!
1. Loose Perm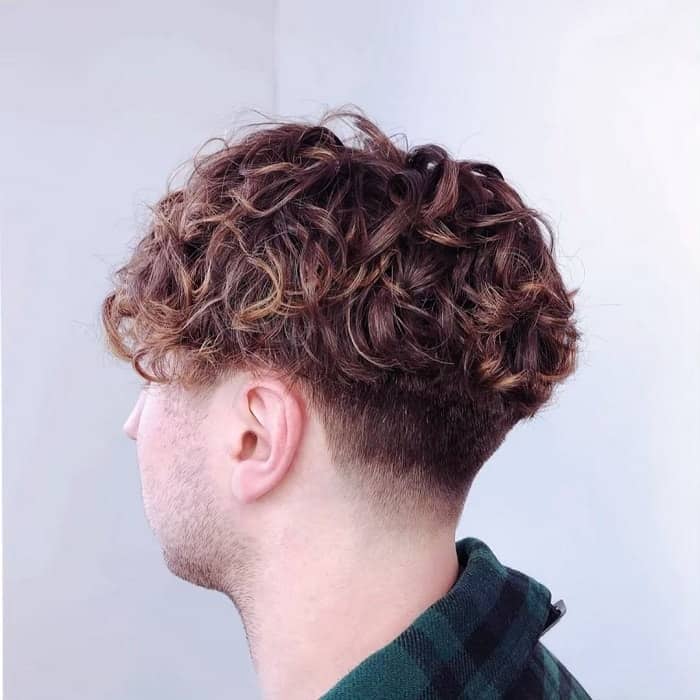 A loose perm features a shaved undercut to keep things neat at the neck while the top is full of texture.
2. Wavy Perm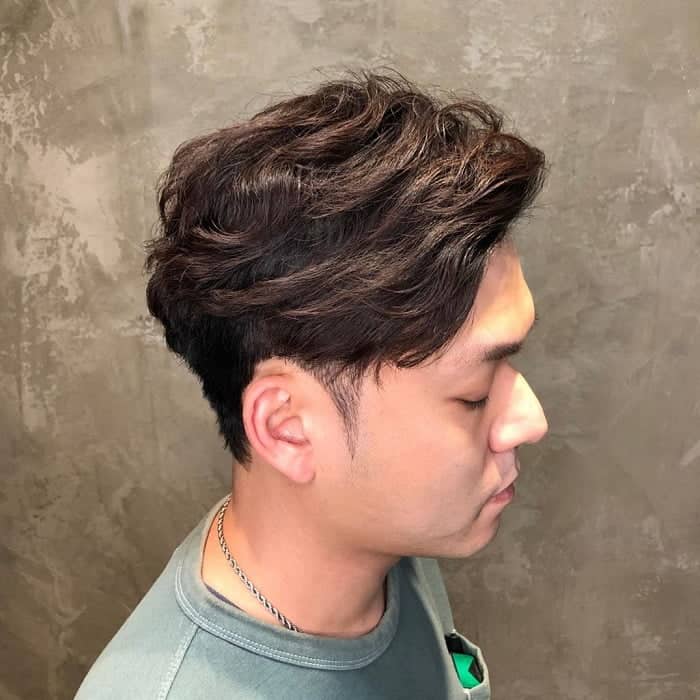 A wavy perm is full of sex appeal with thick locks you can style. The shorter length in back and pointed sides give extra detail.
3. Permed Hair + Fade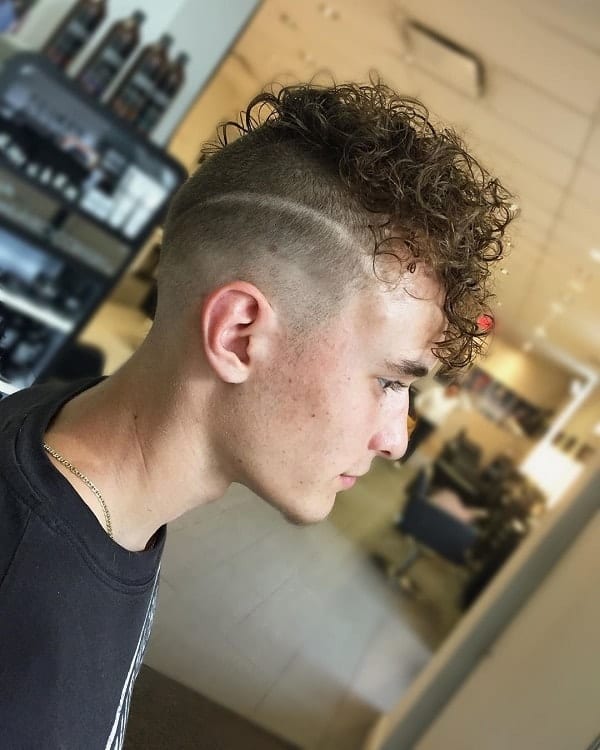 For this edgy look, perm a strip of hair in the style of a mohawk and shave the sides. Leave the front part longer for another touch of style.
4. Korean Style Perm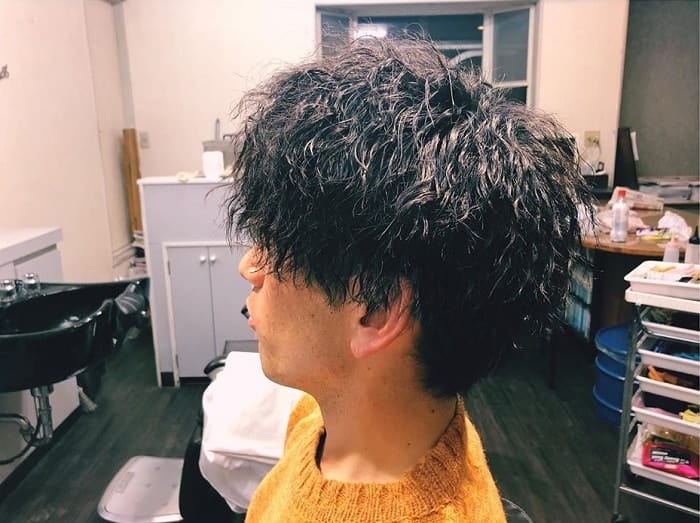 A Korean style perm will take your straight hair and give it a bit of a wave. While perms last several weeks, you can give the look a gloss with a styling spray.
5. Tight Perms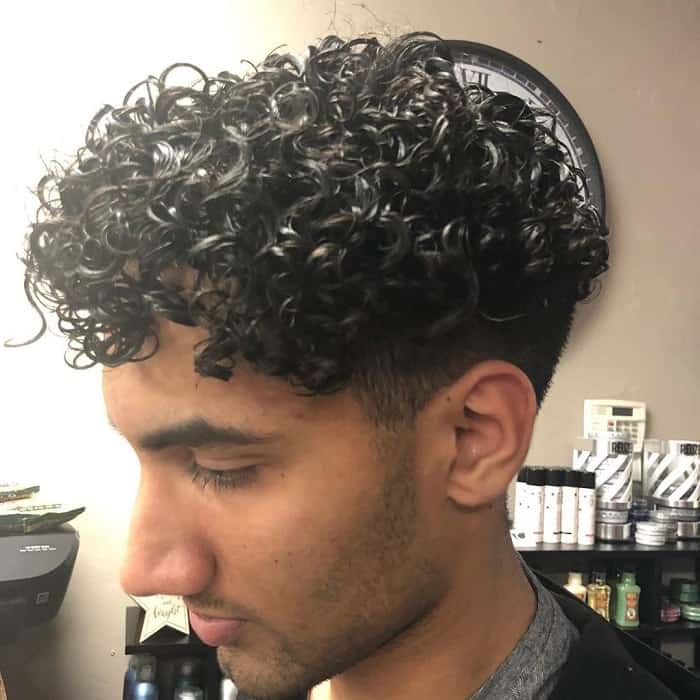 Tight perms are for men who want a kinky curl. They aren't loose or as springy but they're still fashionable and show off thick locks.
6. Curly Hair Perm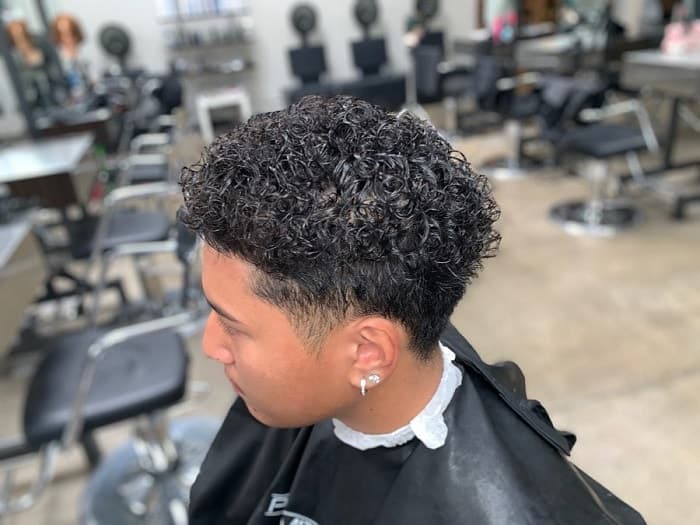 This perm showcases curly locks with a medium fade and pointed sideburns. While a dried hair look would be just as attractive, when hair is gelled up, it looks even better.
7. Short Perms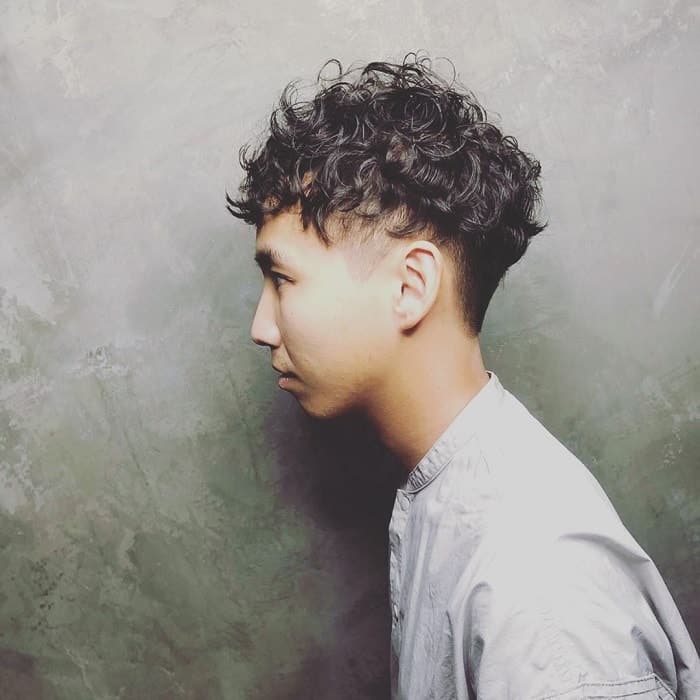 For an edgier permed look, ask your stylist to razor cut ends which will draw attention to curls.
8. Medium Permed Hair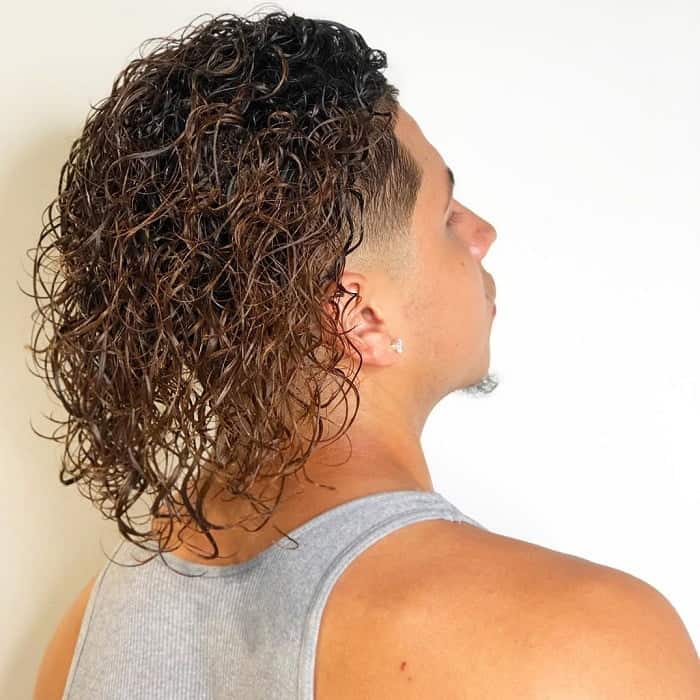 Medium length permed hair sits at shoulder length with a subtle fade. If you have highlights, this look will show off color well.
9. Long Hair Perm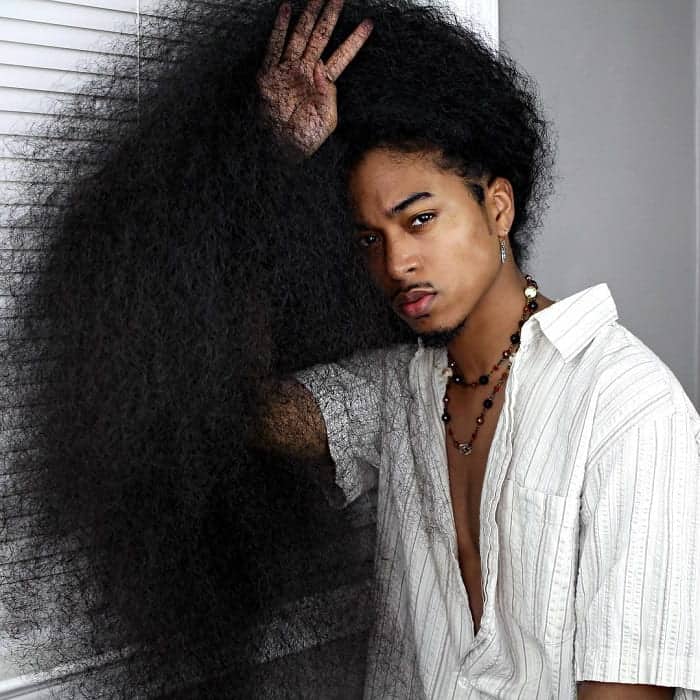 Extra-long hair deserves to be shown off. A perm will give shape to curls and make all your friends envious off luscious locks.
10. Black Men Perm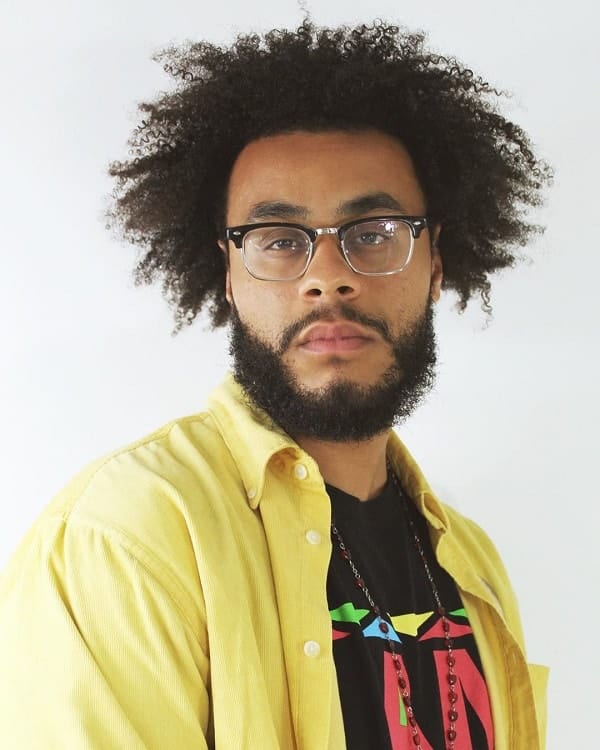 For African American hair, a short haircut with permed curls is low maintenance. The only thing you'll have to worry about are quick trims for any facial hair.
11. Thin Perms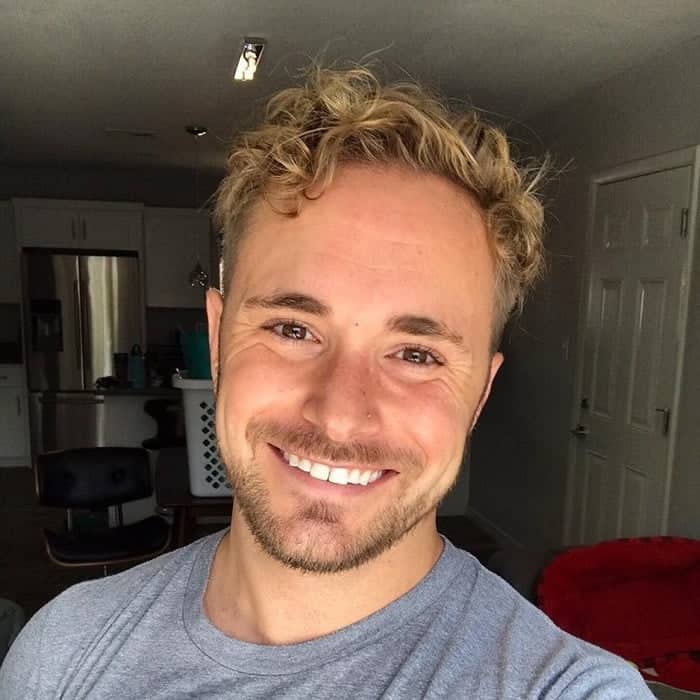 Men with thin hair will love the way a perm fluffs up the hair and gives volume in much-needed areas.
12. Asian Men Perm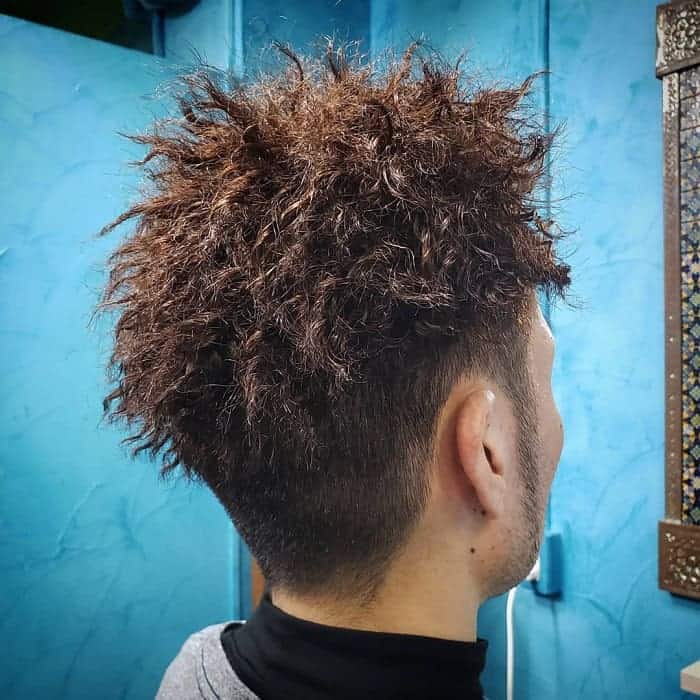 Asian men will love that wearing their hair straight isn't the only option anymore. A perm amps up texture easily and gets a punk touch with an undercut and fade.
13. Spiral Perms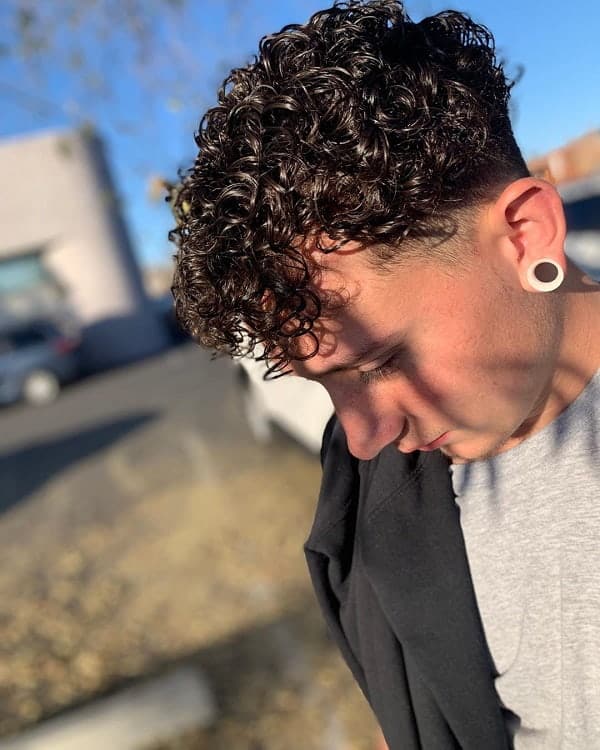 Spiral perms get their name from the shape the perm creates on the curl. While the curl will hold its shape, you can style with a small part of an undercut.
14. Body Wave Perm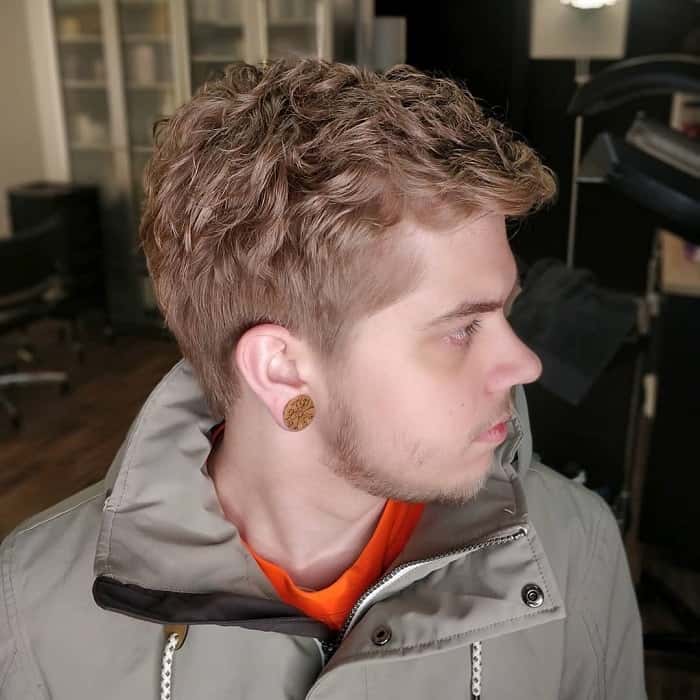 A body wave perm is more relaxed than a traditional perm. The waves look more natural and it's a great option for men with straight hair.
15. Permed Afro Hair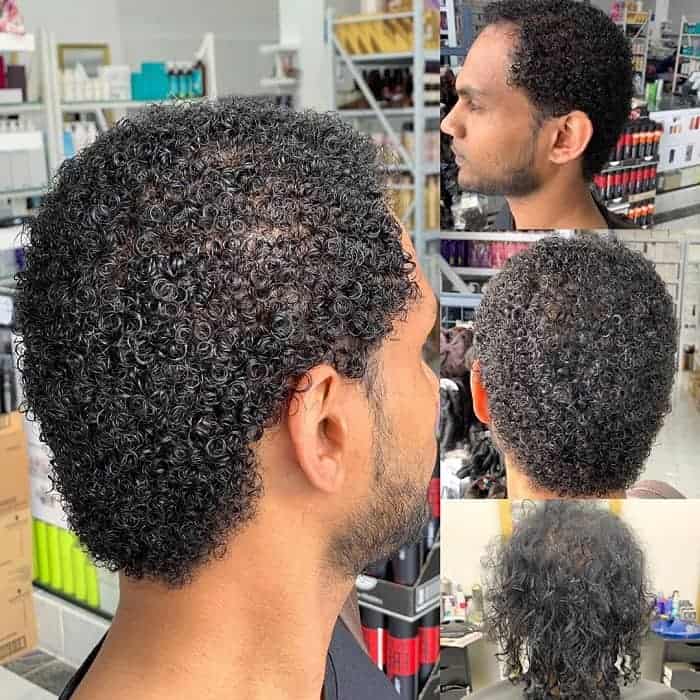 When you're finding it difficult to style your afro-textured hair, a perm will pull curls tight, giving an overall more shapely appearance.
16. Beach Wave Perm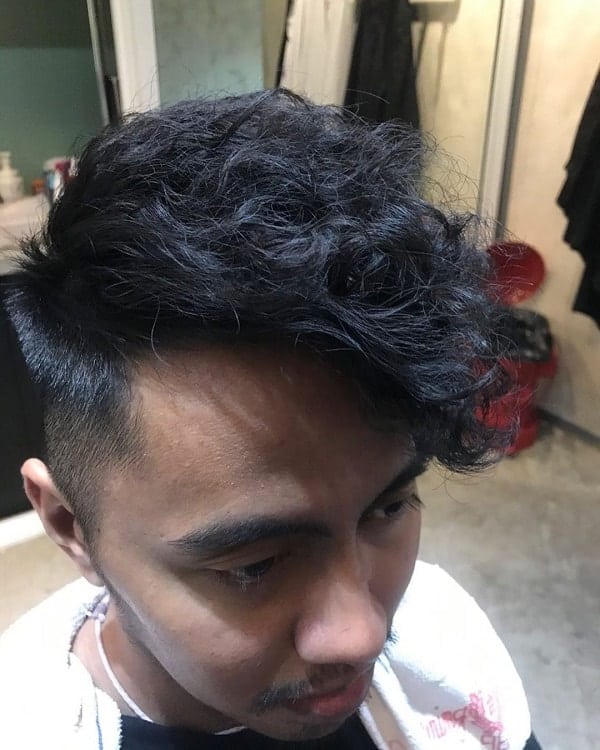 Another relaxed look, this beachy waves perm is a casual look that looks trendy and bold when paired with a fade.
17. Perms + Man Bun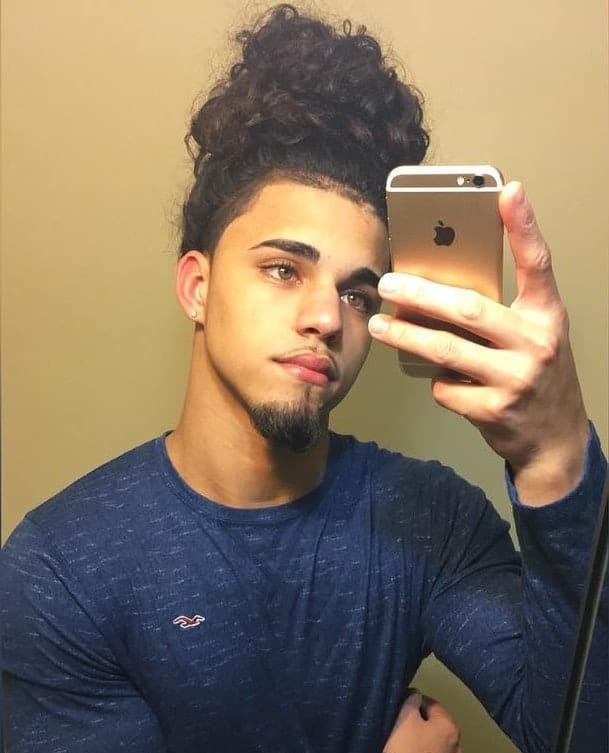 Whether you wear your permed hair loose or up, the look will be a showstopper. A line up style makes for a masculine touch.
18. Side Parted Perms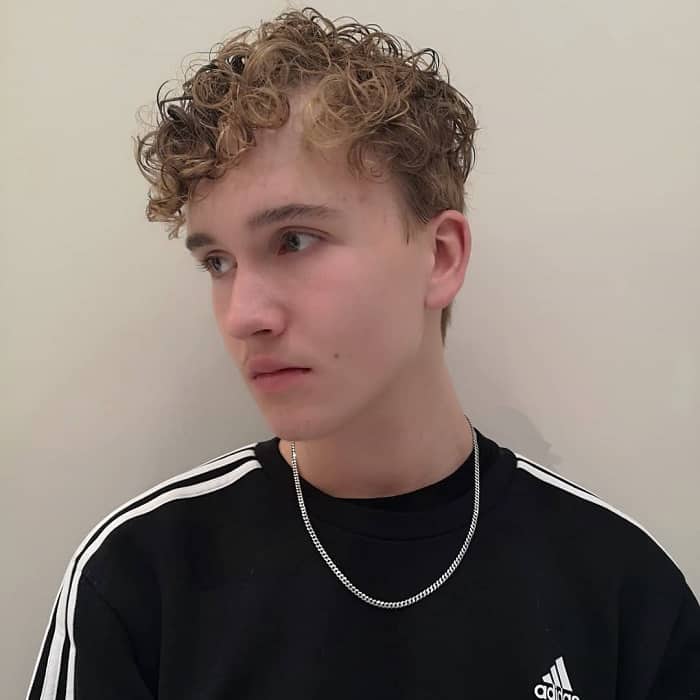 Perms can be overwhelming at first, so comb in a side part to break up the curls.
You can expect to pay anywhere from $30-150 for men's perm depending on the length and texture of your hair. But for those looking for built-in style, it's a priceless option that lasts several weeks depending on how tight the curls are.
The great news is you can manipulate your final perm hairstyle to fit your personality so have fun and be willing to experiment!