Girls adore men that are stylish and who take care of their image. That is why faded haircuts are here to give men the proper tools to achieve these attractive appearances.
However, such hairstyles are based on hair that is gradually trimmed on the back and sides, and that grows in the top area. What you choose to do in the crown section is up to you.
Fade Cuts For Black Guys
You can build dreadlocks, braids, keep your hair long and pinned into a bun, or opt for a buzz cut. Dyeing the longer locks is also an option, so put your imagination at work and get a fabulous hairdo.
If you have no idea what you want but a tapered haircut sounds nice, keep scrolling and find out here the best examples!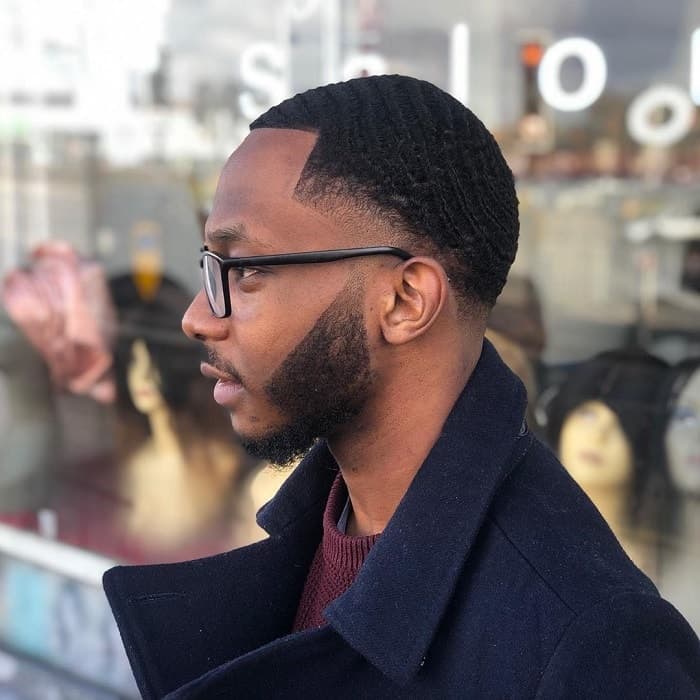 A triangle-shaped beard is clearly out of the ordinary and can be a right pick if searching for something that will blow everybody's mind. Also, combining it with a smooth low taped fade that uncovers the temples and neck is an ideal choice.
Low fades give the crown hair density and keep the temples and areas near your ear bald or very short. This fade will help in creating a disconnection between the beard and the head trim.
However, if you want to obtain something more, style subtle waves in the long hair parts.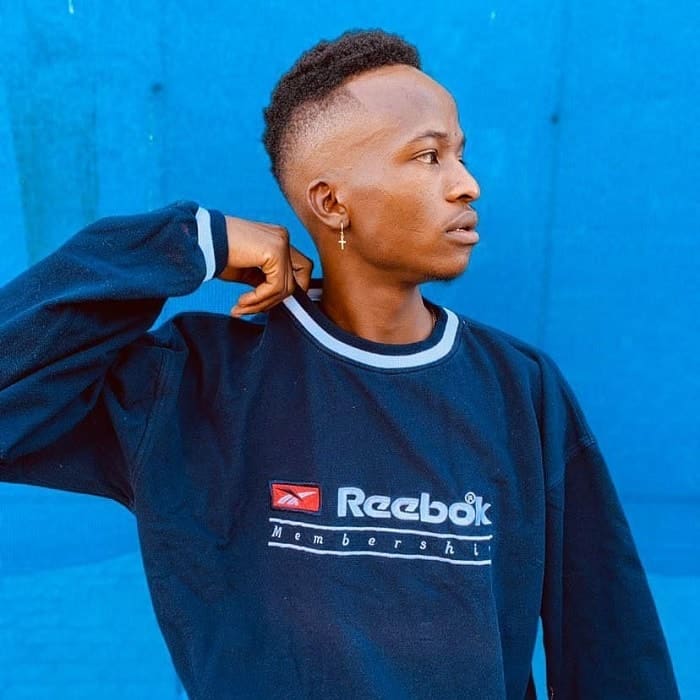 High fades draw all the attention to the top hair, especially if the crown area has a spongy texture. Your natural Afro-American hair will orient itself upwards, and you will only need to use a moisturizer to keep it healthy.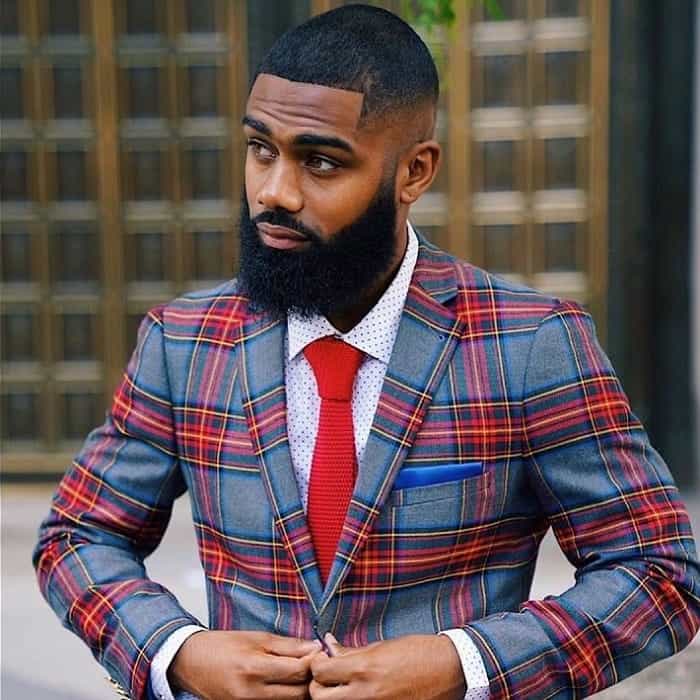 Such a fabulous framing! You can easily obtain that by growing a long beard and getting a low fade for the sides and back. Top hair must be cut short, and the edges must have a clean contour.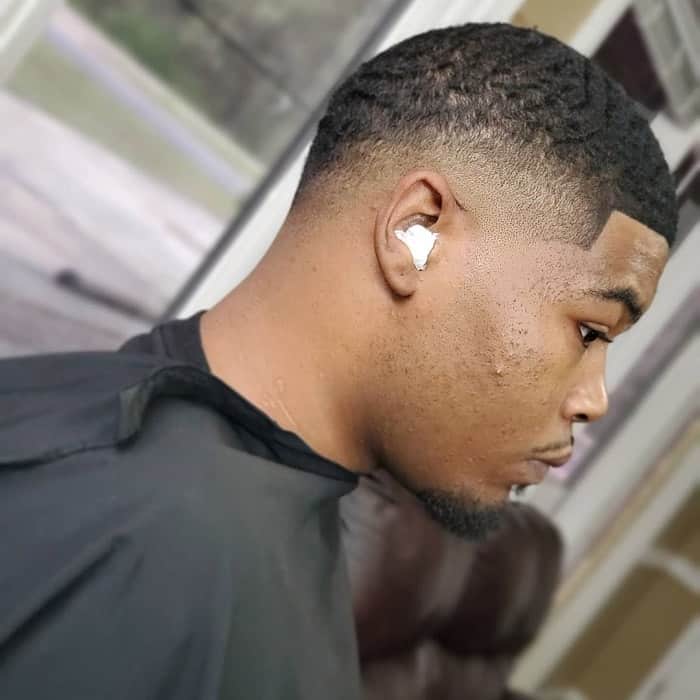 An edgy forehead profile and a drop fade that keeps your neck and temples bald is an excellent choice for all those men who need a low-maintenance haircut. Also, take a look at those smooth waves from the top!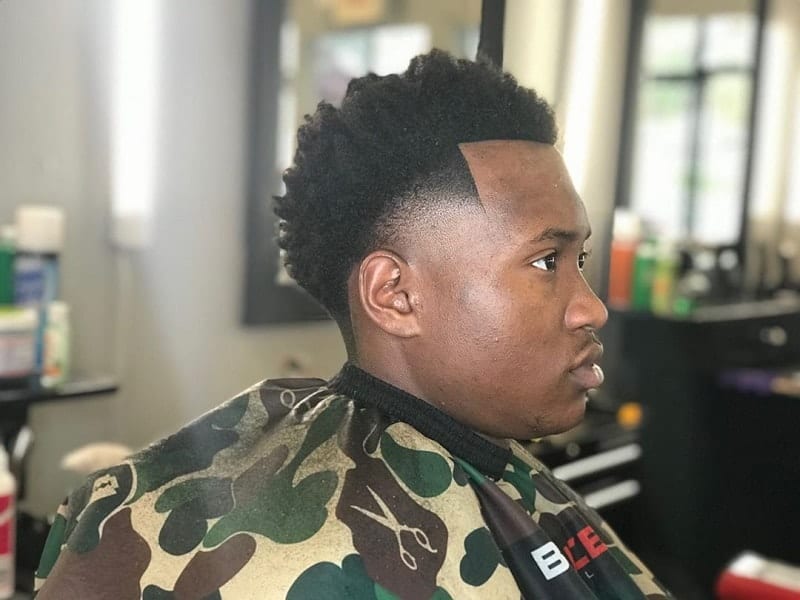 Temp fades look fabulous if you also choose to keep your beard shaved. Create a sponge shape and texture for the top hair, showing those stunning Afro locks.
7. Fade Haircut with Line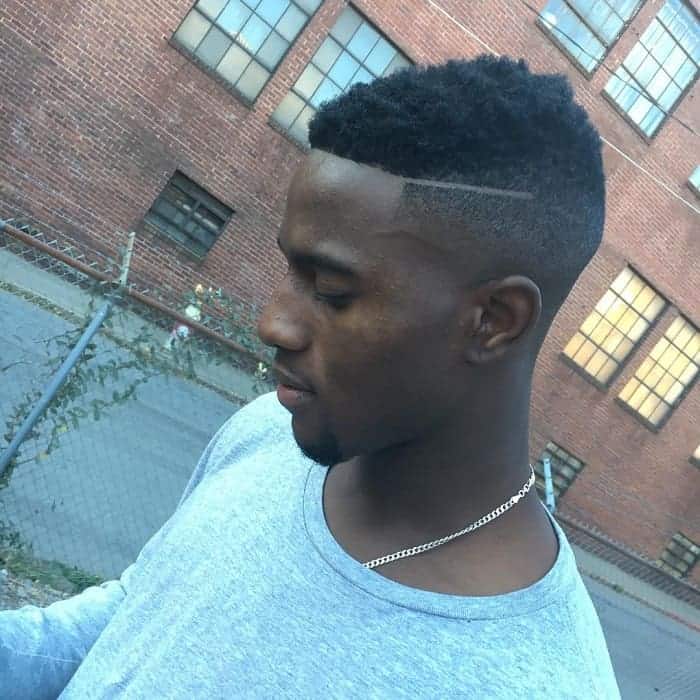 That surgical line separates the fade from the rich, dense top hair, and it does a fantastic job at highlighting, don't you think? Keep the crown hair short but long enough to form those mesmerizing coils.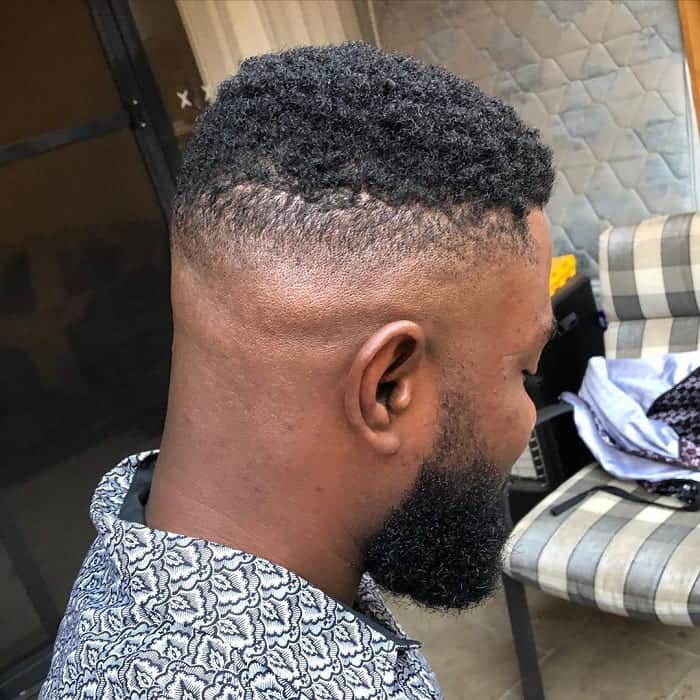 Opt for a bald fade to emphasize the crown hair and complete your look with a long beard. Use a moisturizer for the top hair to give the coils texture.
9. Black Wavy Haircut with Fade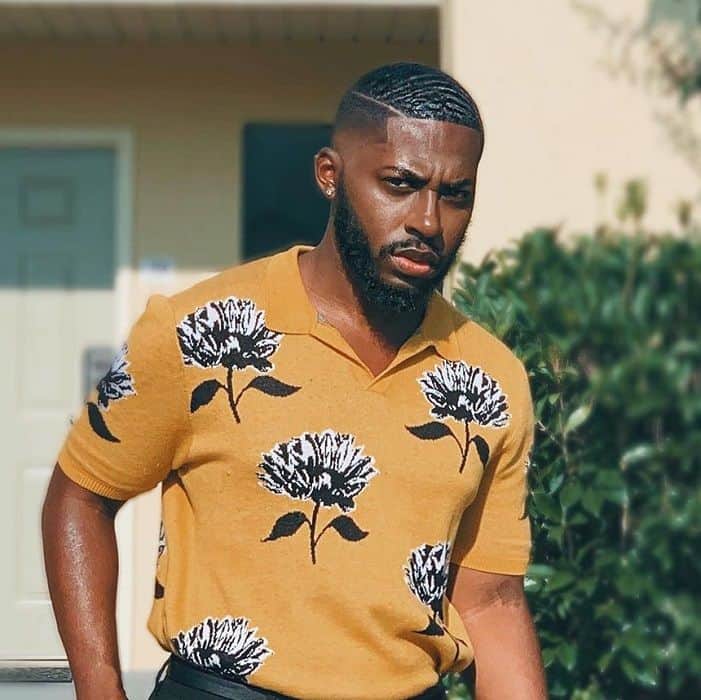 No woman will be able to resist you if choosing a fabulous wavy look for black men. A drop fade on the sides and a surgical line are a perfect match with your long pointy beard. If searching for a sharp modern look, this is your call!
10. Short Haircut with Fade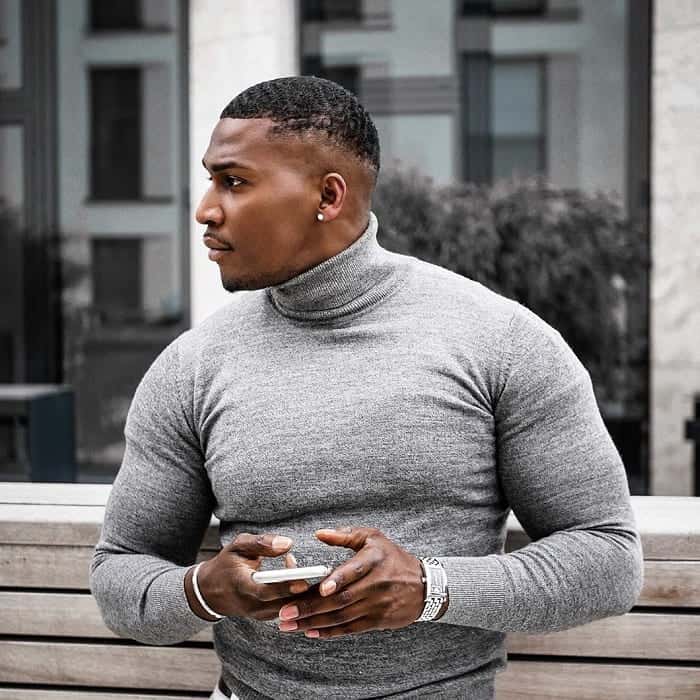 You can look mesmerizing even with short, low-maintenance hair that requires no styling at all! How nice it is to wake up in the morning and look perfect without doing anything!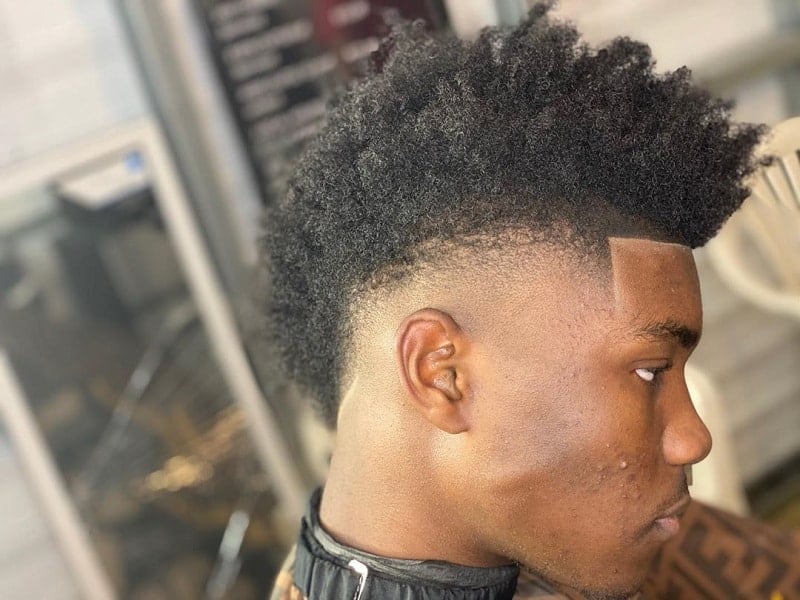 Mohawks are highly appreciated among black men, and it's easy to understand why. Their natural coils are so dense and voluminous that they orient by themselves upwards.
Take advantage of that particularity, combine the mohawk with a fade, and get ready to receive plenty of compliments!
12. High Top Fade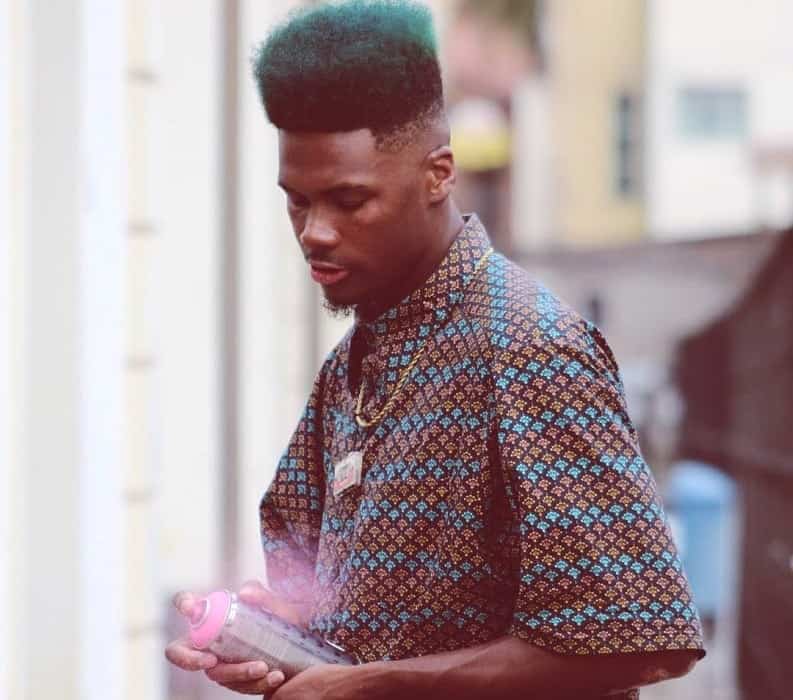 Get an out-of-the-ordinary look with a fade for the sides and back and a flat top cut for the crown hair! Make it look ravishing by accenting the tips with a beautiful teal nuance.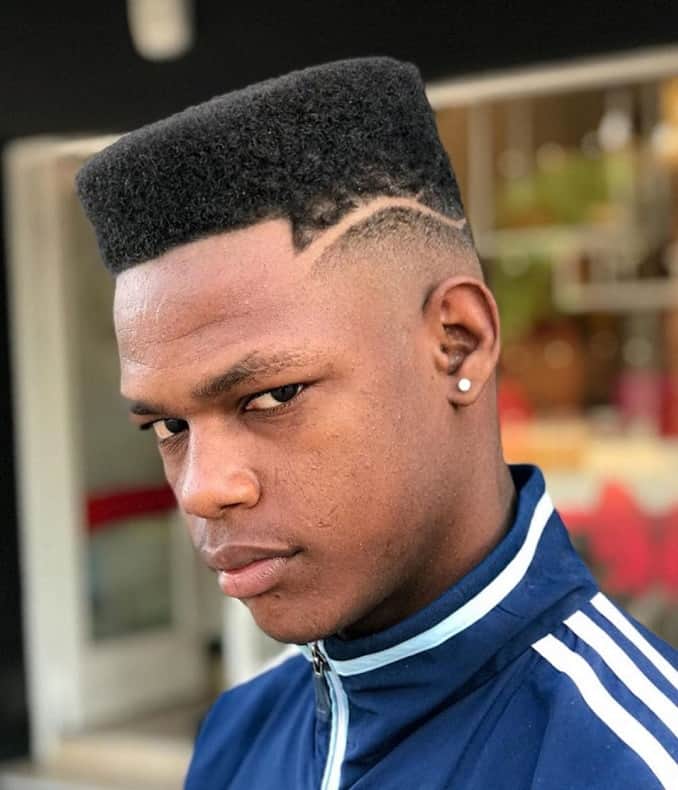 This fantastic haircut involves a box shape for the top and a straight line in the front that perfectly blends into that bald fade that any man craves for. Remember that this hairstyle requires steady hands and a lot of precision.
14. Blowout Fade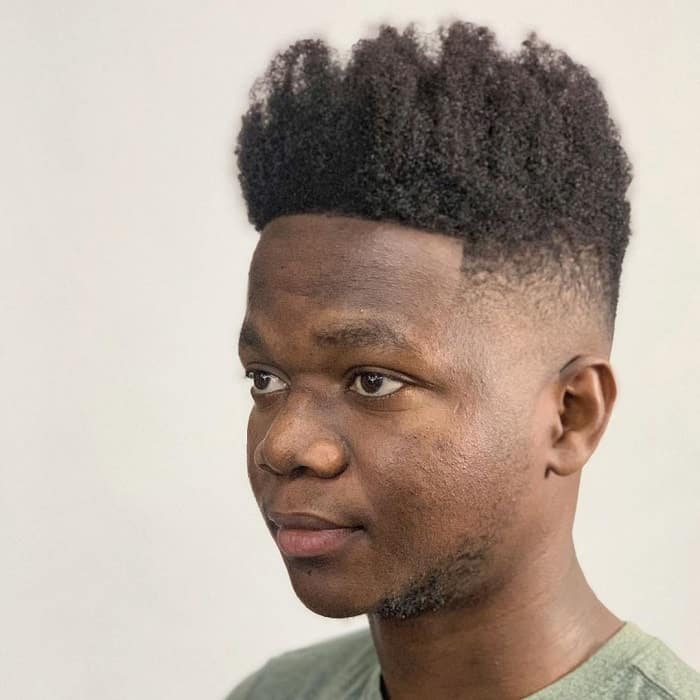 The Brooklyn fade is one of the black men's favorites because it highlights the rich top. The Afro-Americans are proud of their hair, and they have all reasons to do so!
15. Fade Haircut with Beard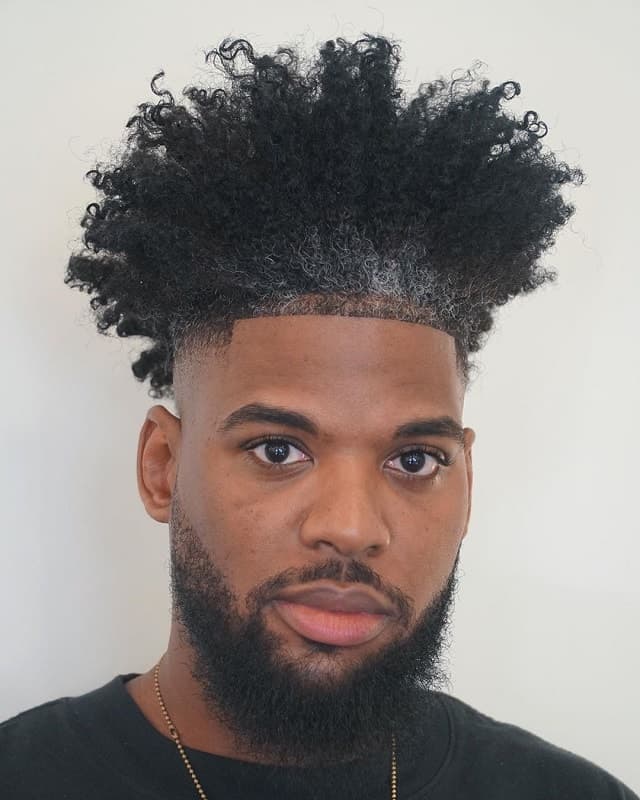 Choose a fade for the sides, style a long beard, and make your top hair stand out! If you have rich coils, you will get a lot of dimension in the crown area, and your face will look longer. This is a stunning idea for those who have round faces.
16. Fade Haircut with Part
Keep the top hair longer and create twirls for the tips of the hair. Separate the fade from the crown with a surgical line, and the final effect will be mind-blowing!
17. Black Skin Fade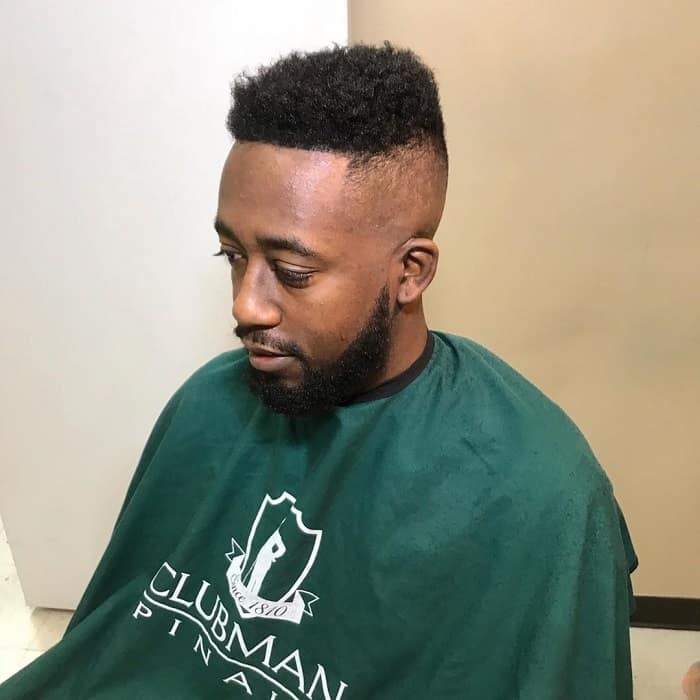 High bald fades are ideal for those who want their face to look longer. For this trick to work perfectly, you also have to style a high flat top and opt for a medium beard. You'll be impressed by the result!
18. Black Bald Fade
A wavy buzz cut is ideal for all those black men who want to forget about hairstyling! Believe us, if you are one of them, this is the best pick out there! Besides, you will certainly look fantastic!
19. Black Fade Haircut with Design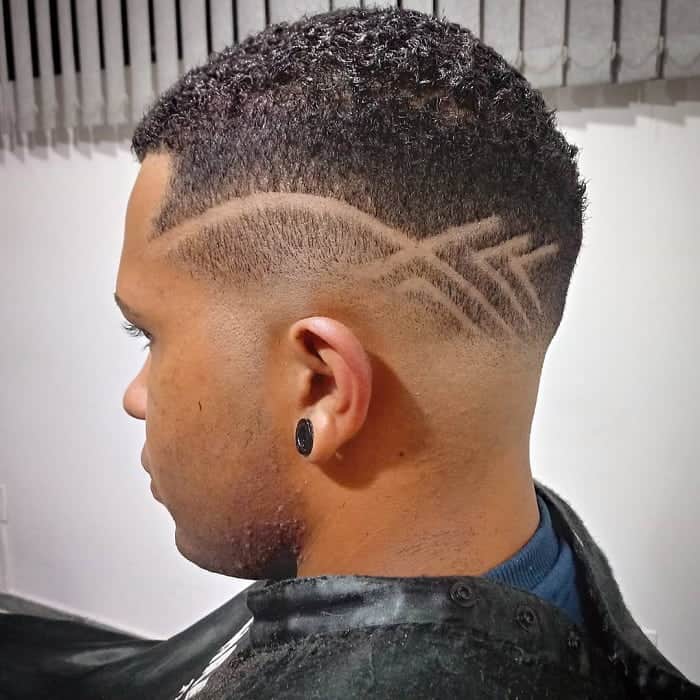 Take that buzz cut to a whole new level by customizing it to your own tastes! You can easily do that by creating line designs on both sides. Use round and straight lines to make something out of the ordinary!
20. Undercut Fade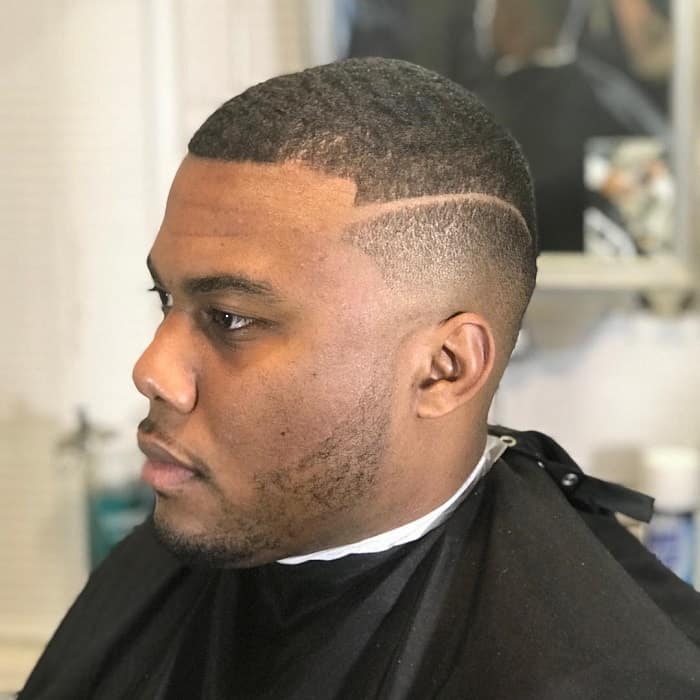 An undercut that is short and has a stunning curved line design won't go unnoticed, we guarantee! You can easily impress with a hairstyle that requires zero attention!
21. Dyed Hair with Fade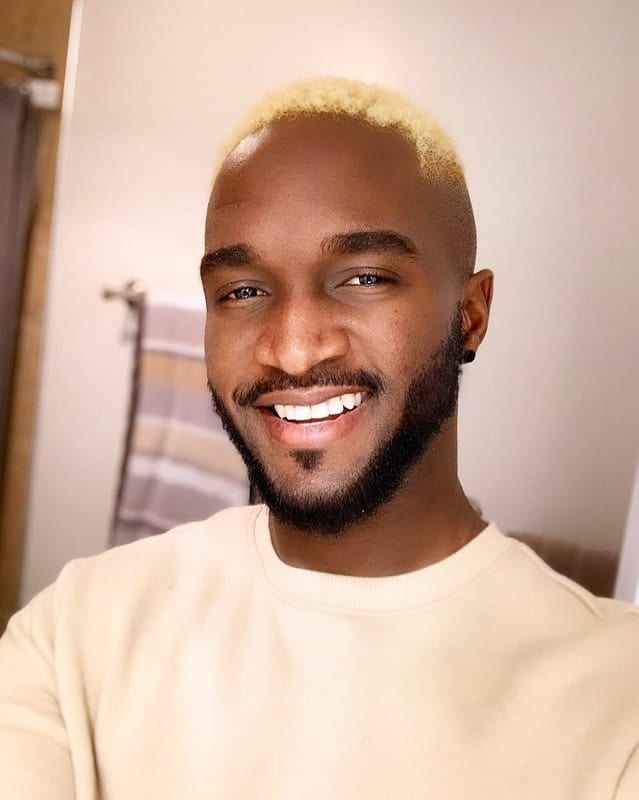 Keep your beard long, in its natural color, and create a fade for the back and sides. Dye your top lock in a bright blonde color if you want to get all the attention.
22. Fade Haircut with Long Top
A fade for the sides and some twists or thin dreadlocks for the top hair, and you got yourself a hairstyle that is so low-maintenance!
23. Twists Hair with Fade
Keep the top hair long so that you can create amazing twisted braids. On the sides, choose a taper or a bald fade that will draw all the attention to the gorgeous hairdo built on top.
Whenever you are ready to change your look, visit your barber and ask him for a fade haircut. Get ready to impress with a sharp, sexy look that can be easy to style! Also, we'd love to hear your opinion, so tell us which picture you loved more!