A great mid bald fade is a wonderful style that looks fresh and clean and works well on almost any man. It can be difficult for some men to choose a hairstyle that is unique, but still appropriate for work and wearing out with friends.
Choosing from one of these eight great styles is a perfect way to ensure that you love your hair and have a style as unique as you are.
Mid Bald Fade Haircuts
These are the most promising medium bald fade haircuts for men. Have a look and get yourself one this season.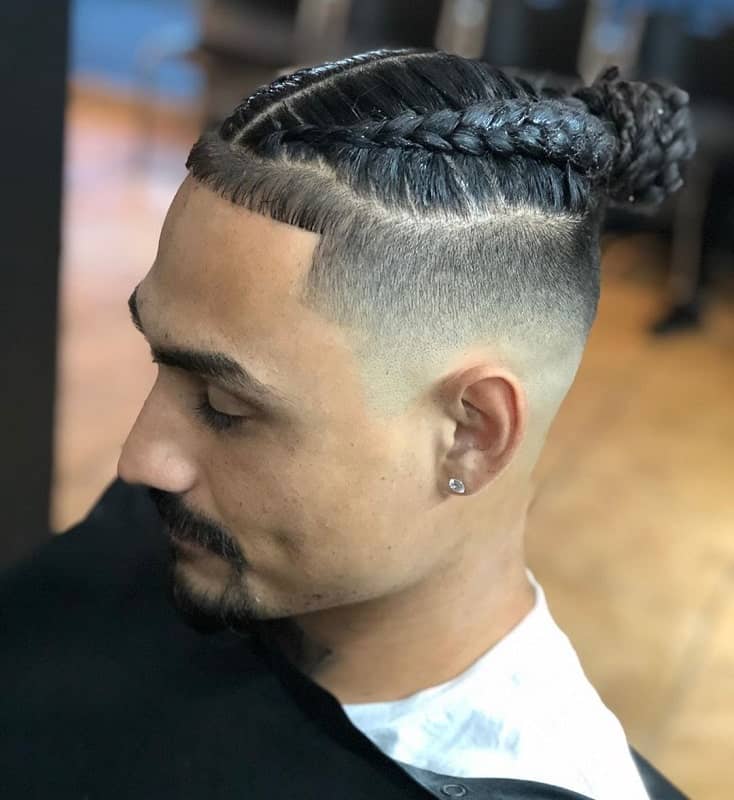 Longer hair on top can easily be braided back and tied into a man bun out of the way to ensure that it isn't detracting from the overall style. This adds some bulk and visual interest to the hair on the top of the head as well, which ensures that this mid bald fade hairstyle is fun and updated. Make sure to keep the bangs short and neatly trimmed at all times.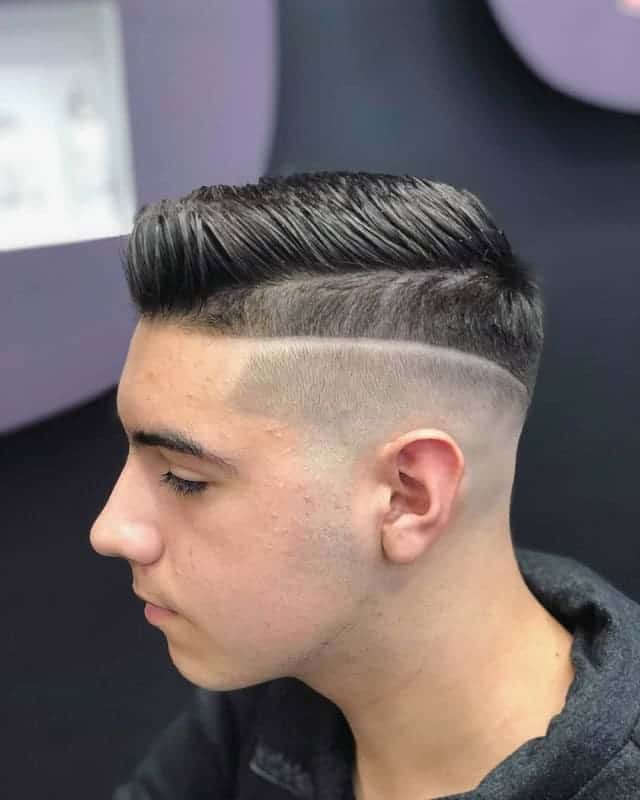 Sharp sides with very short hair, as well as long hair, on top, define this medium bald fade. It's a great option for men who want to try out this style but aren't willing to commit to anything that has color. By keeping the hair on top slicked away from the sides to show the sharp lines, it is sure to look clean and updated.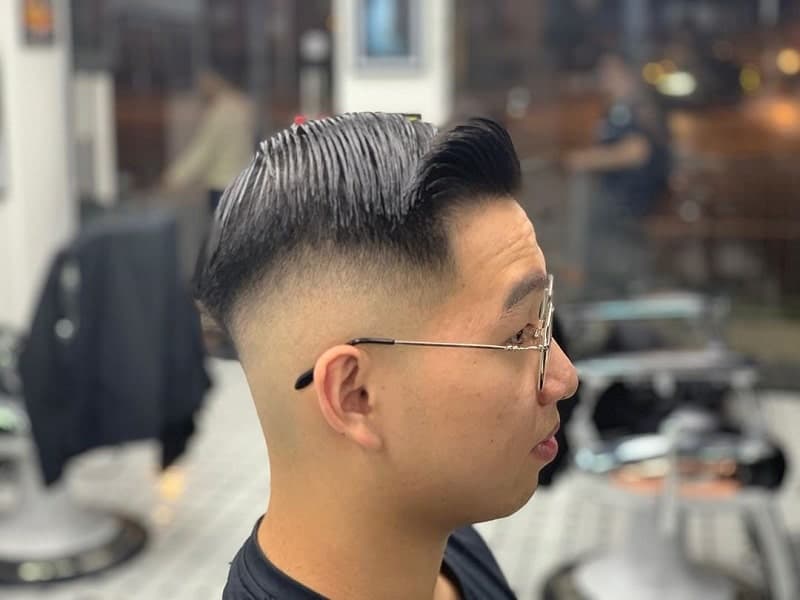 A longer front that swoops up and off to the side is a refreshing take on this bald fade style and is sure to make it look a little more updated. This is a great option for men who want a little bit of a bang, but don't want their hair to be hanging down on their forehead.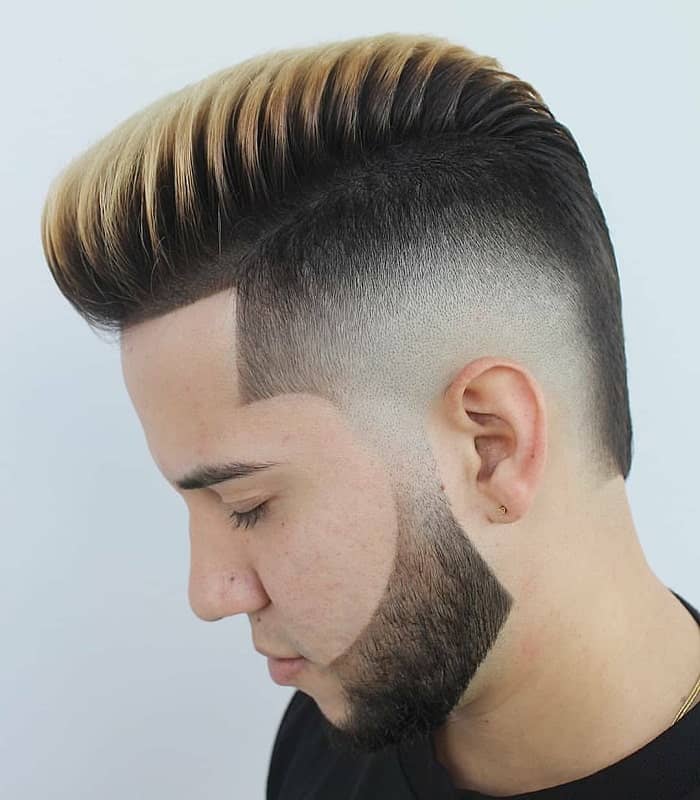 Men who want a little more definition in their hair and who aren't afraid to stand out from the crowd will love the look that they enjoy when they add some color and definition. These brighter highlights look great when combed back from the face and keep the bald mid fade haircut from looking stale.
5. Messy Hairstyle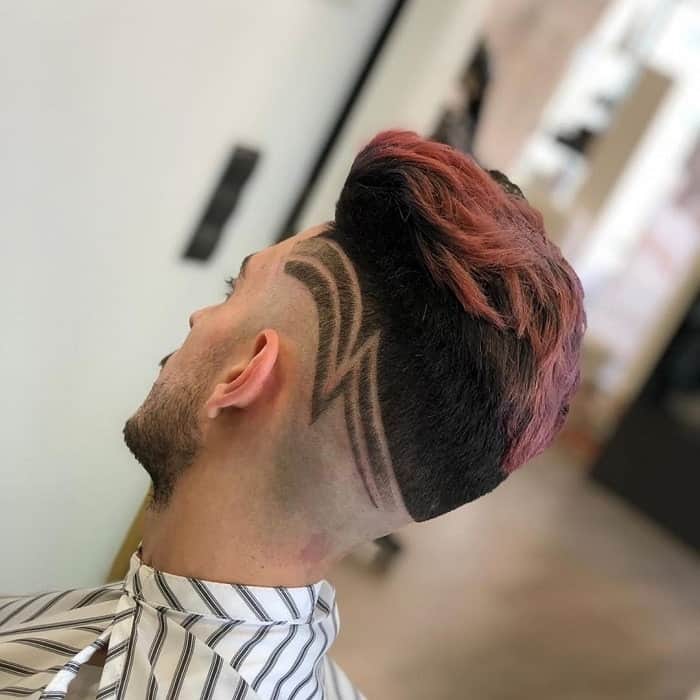 Sharp lines around the face with very defined edges set this cut apart. Men who aren't afraid to show off their face and their features will appreciate the hair design of this mid bald faded hairstyle and how it really emphasizes their face. The messy punk hair adds some movement to the look and also ensures that this is always really easy to style.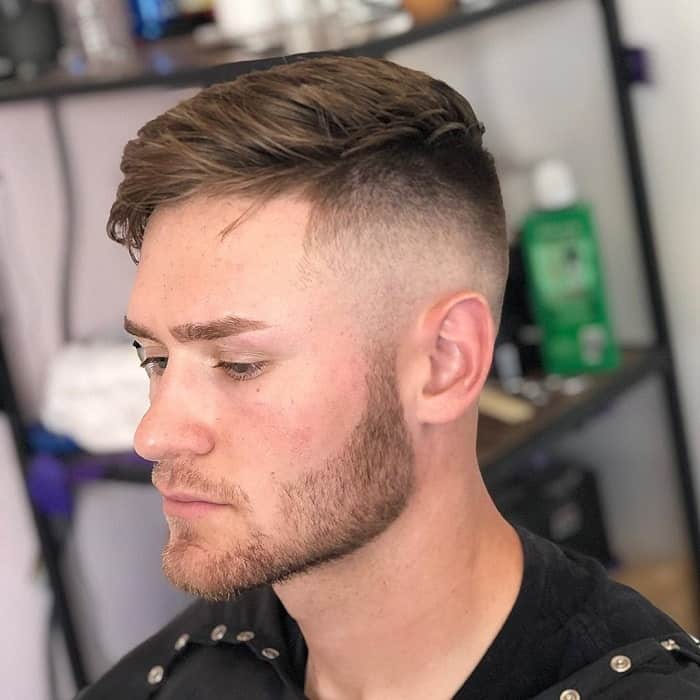 Men who want a softer look can leave their hair a little longer but still enjoy this style. This medium blad fade is also a great option for men who are looking to grow out their hair and aren't sure how to do it gracefully without it looking ragged.
Amazing High & Tight Fade Hairstyles for Men
7. Bold and Red
Bold, red hair with zig-zagging edges makes this a great choice for the confident man who loves to be the center of attention. This blad drop fade hair is left softer and not so slicked back, which helps to offset the harsher lines of the edges and make a complete and unique look.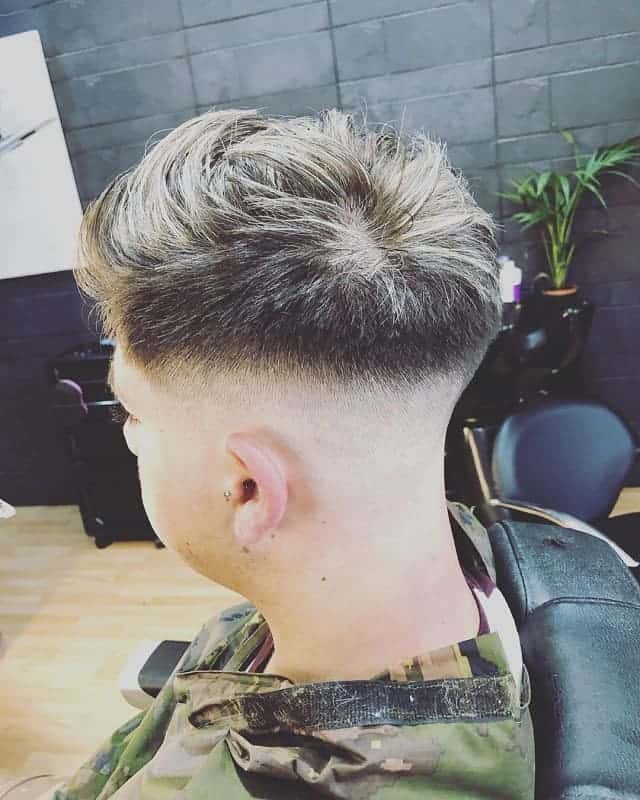 Blonde hair with dark roots automatically looks great, but when the hair is left a little bit messier, then it looks even better. This is a fun style that is a great option for growing out a medium bald fade without losing the style and cut. Thanks to the blonde color, it looks naturally messy and fun.
Any of these great styles are sure to make you look and feel amazing. When you're looking for a new style that will keep you fresh and clean, then you will want to consider a mid bald fade as your best option. They're updated and stylish, which is great news for men of any age, as they will keep you from looking older.