Thinking about getting a curly faux hawk? As you you've probably heard it by now: curls get the girls. If you are lucky and blessed enough to have natural, long, strong, and luscious curls, it is time to put them up to test and see how creative you can get.
If you want to have a unique hairdo, here are the top 8 curly faux hawks you should consider.
How to Get A Faux Hawk on Curly Hair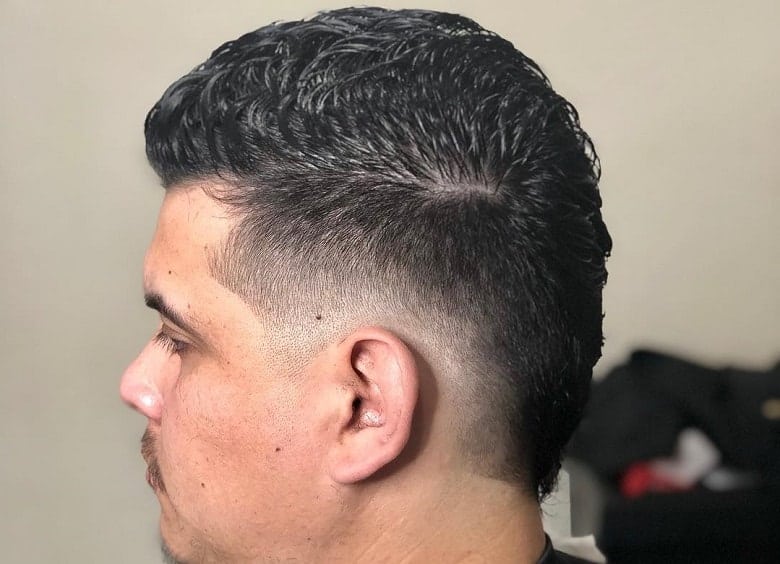 Step 1: Try and cut your hair once a month (at least). The fresher your curls are, the better they will hold any gel products, and they will appear a lot wavier and healthier. Keep them freshly cut, and always shave the sides.
Step 2: Ask your barber to use a trimmer so that he can easily define your edges. Some guys prefer a subtle fade, while others love just a clean cut. Go for whichever style suits you better. Try to mimic the appearance of a lifted faux hawk at the front of your forehead, and around your bangs. Not all barbers can do this trick, so make sure you go to a well-trusted salon.
Step 3: After they've shaved your sides you can ask for some smaller detail of some sort. Many guys prefer an edgy cut along the curls, while others go for highlights at the top to round up the look. Either way, make sure you put a lot of hair styling cream to get the best and healthiest looking curls.
Watch The Following Video to Learn How to Cut Curly Hair in A Faux Hawk
Trendy Curly Faux Hawk Hairstyles
These are the most amazing curly hair faux hawk hairstyle ideas that guys with curls can rock like a pro.
By getting this faux hawk haircut with curls you will emphasize your jawline, and the cut itself will look the best on men with elongated faces.
If you have short curly hair, this hairstyle can make you look classy. Get a side cut if you want a smaller detail and if you are a minimalistic lover. This curly faux hawk cut is ideal for guys who love simple everyday options.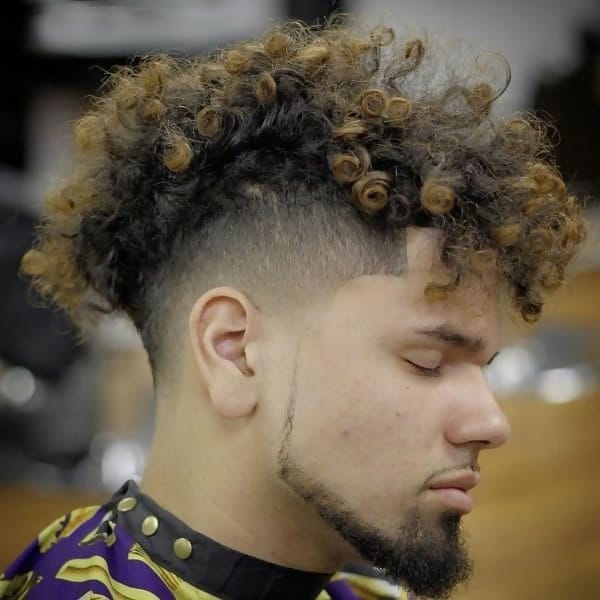 This defined curly hair faux hawk will look awesome on guys who have a bit of facial hair, and who are not afraid of some serious highlights on hair! These tight and defined curls are ideal for basketball players, or athletes.
If your hair is naturally long and curly you can grow it out as long as possible, but only throughout the middle, if you want to enjoy the true faux hawk experience.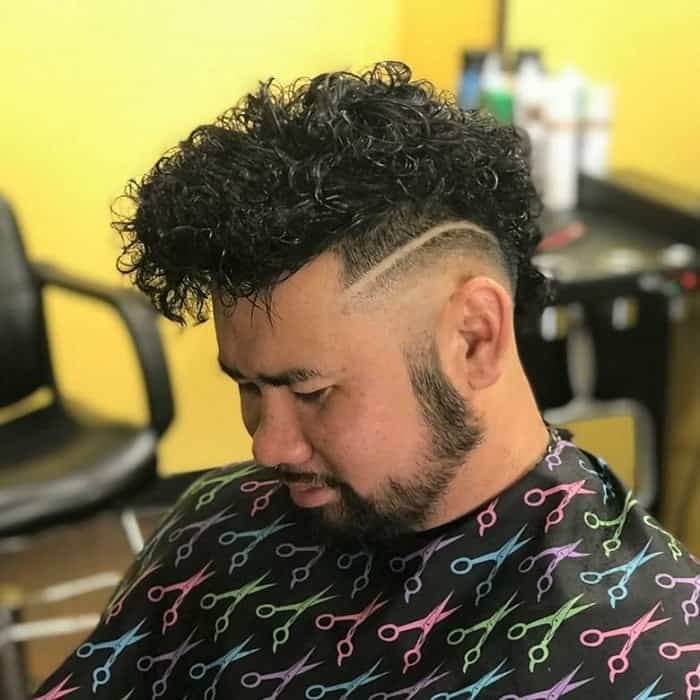 Combine your facial hair with your faded cut on the sides, and a voluminous curly faux hawk at the top. This is a manly look, ideal for the office as well. If you are a fan of fades, have a look at these curly fades too.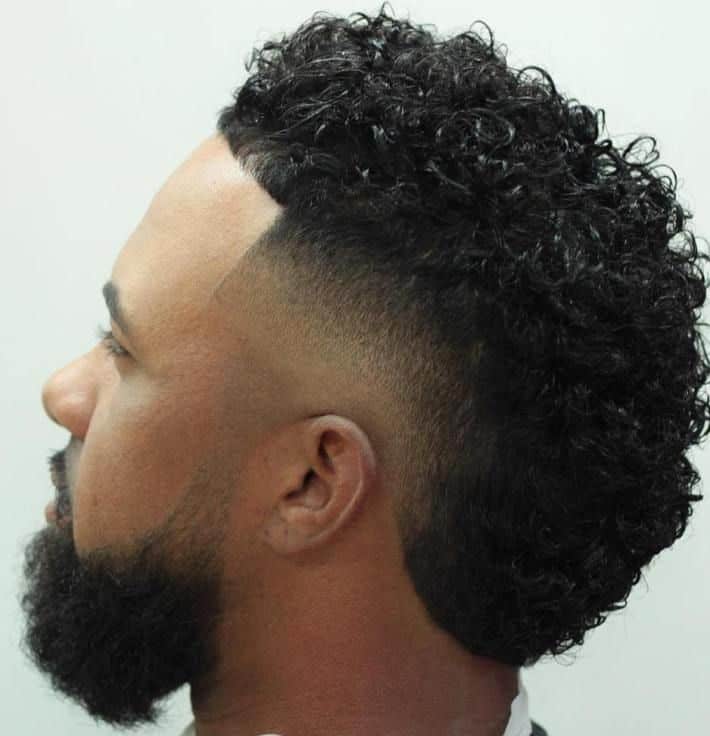 If you have a goatee you can match it to your curly top part in a heartbeat to round up the look. Curly fohawk is ideal for guys who are in their 30s.
7. Mohawk with Shaved Sides
Shaved sides and a curly front part have an interesting vibe and are usually rocked and paired along with some giant earrings. This fohawk with curls hairdo will look the best on men who love to seek attention, and who love shorter cuts in general.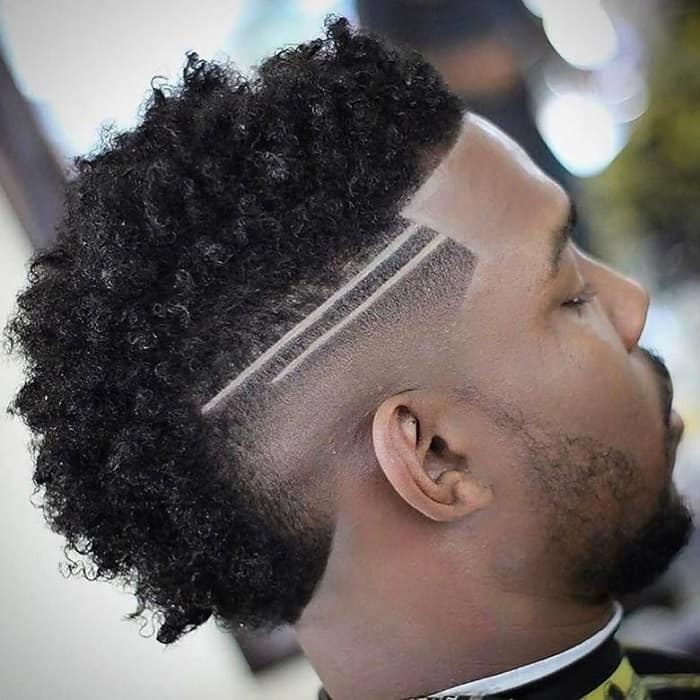 If you trust your barber ask him to give you this curly faux hawk hairstyle, but with some side cuts and shaved parts. This hairdo looks serious and will look the best on younger men.