Doing a low tapered afro will make your jawline and cheekbones pop while accentuating your masculine side. If you are lucky enough to have dramatic afro curls, why not round up your look by going for one out of our 7 afro with low tapered haircut ideas? Here, we will teach you how to style your hair and will let you in on some styling secrets.
How to Style Low Taper Fade Afro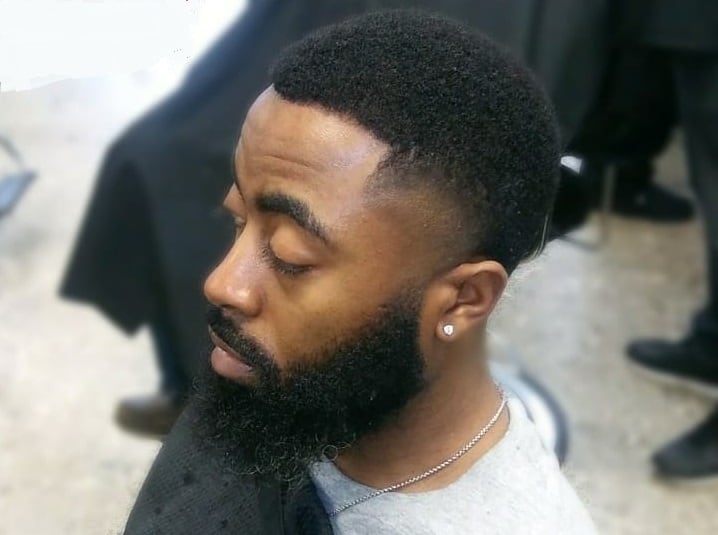 Step 1: Start out with clean and towel dried hair. Make sure your hairdresser cuts the sides as much as you'd prefer. Never cut them on your own because there is a slim chance that you can get both parts even.
Step 2: Low taper fade cuts on afro look the best once paired up with a drop, box, edge, or bald fade, so make sure you choose the one which suits you and your personal style the most.
Step 3: Once your sides are cut and professionally styled it is time for the top portion of your hair. Moisturize your middle curls while using a curl-enhancing gel to keep your curls in place.
Step 4: Finish the look by going for frizzy or tamed down curls. Redo your hair every 3-4 days once your curls lose their pattern, or when they become oily.
Coolest Low Tapered Afro Hairstyle
Following are the most trendy low taper fade afro hairstyles for men.
1. Big Afro with Low Fade
If you have coils or dreadlocks you can still easily style your low tapered afro. Make sure you round up the look with a long beard and enjoy the masculine and fierce outcome.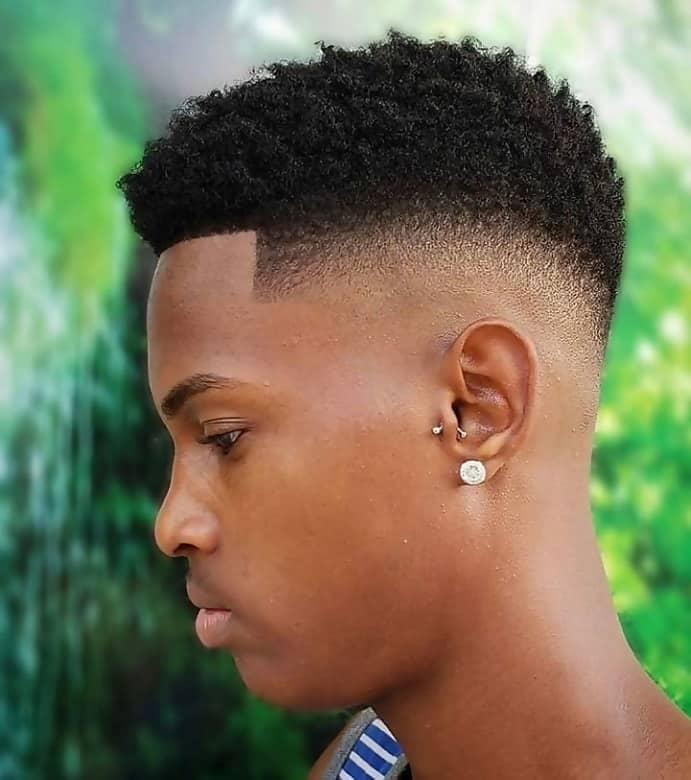 Low and short defined box cuts usually look better on those men who can't grow out long facial hair. If you have some piercings and no beard, this box cut will suit you the best.
3. Afro Haircut with Temp Fade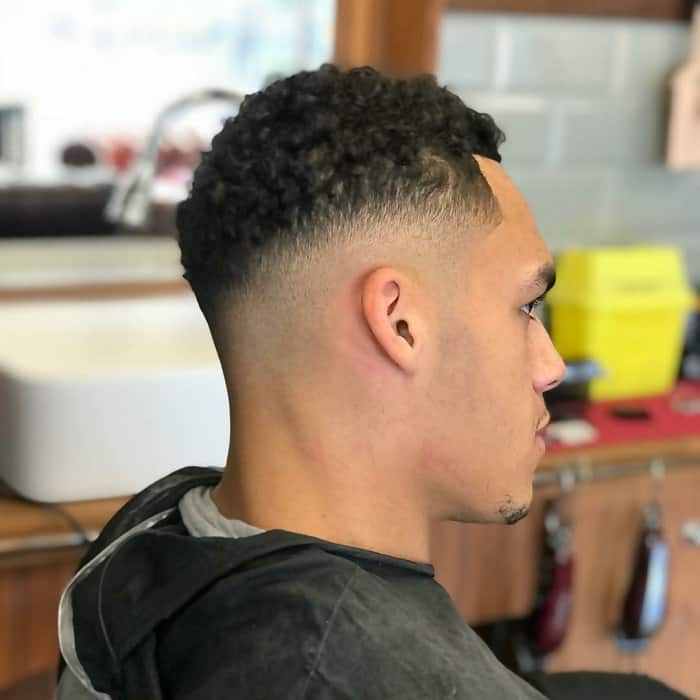 Men who love simple & easy to maintain low tapered afro hairstyles will enjoy this one. It will take 5 minutes of your styling time each day, and it won't be hard to blow dry either.
If you are a fan of simple art and you love some additions to your hair, get this small and precise sidecut. This low taper faded afro can look stylish and fun, while not looking too over the top.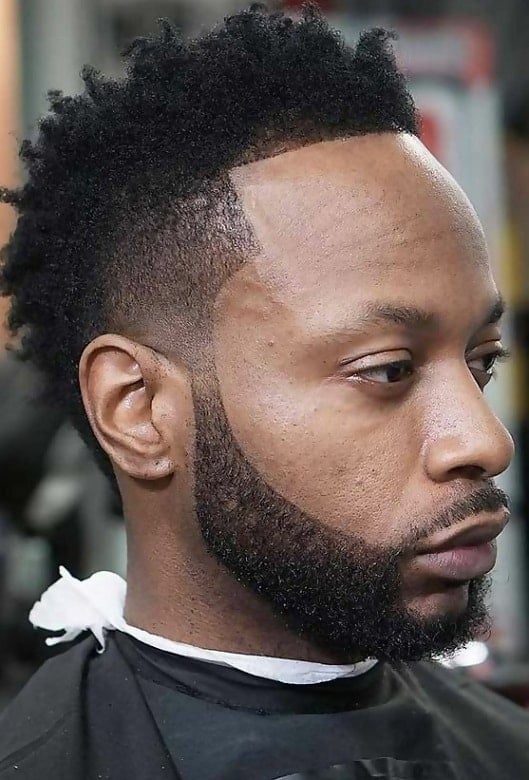 If you have long facial hair make sure you connect it to your afro with low tapered haircut. This look is very sleek & ideal for the office, especially for guys who love bold & loud looks.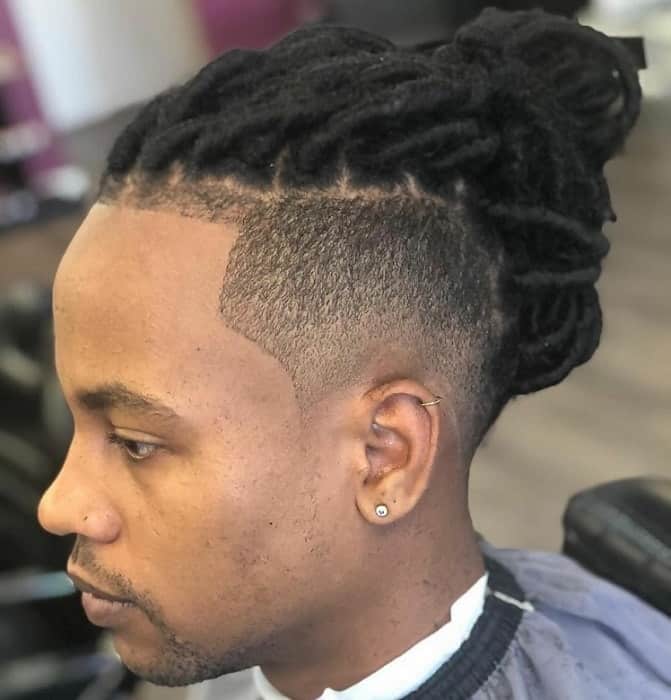 Let your hair speak for itself by going for this clean & sleek cut. It can look great even without any beard or mustache, just make sure you apply enough of styling gel throughout your curls. This tapered afro cut is also great for men who love and prefer dreads over voluminous curls.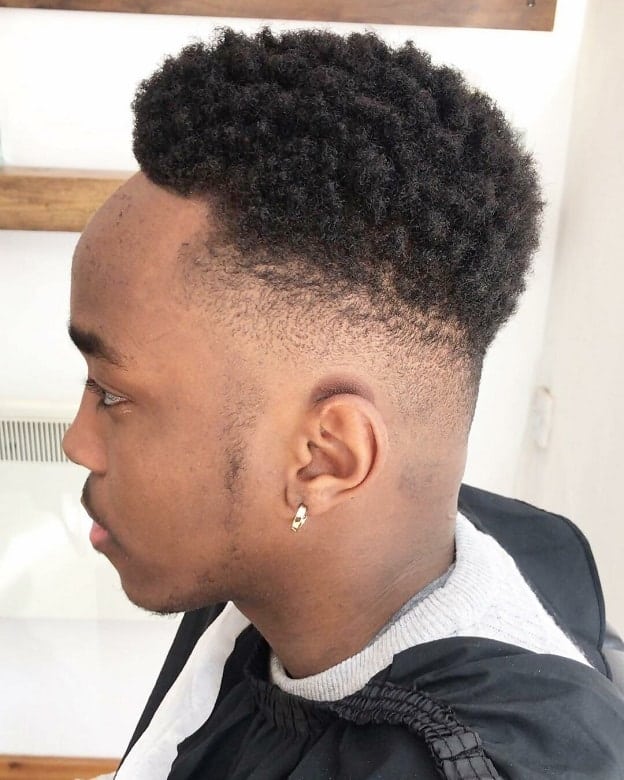 Lastly, this low tapered afro cut is all about waves & curls, and it looks very tamed down, ideal for any formal event. You can finish off the look by applying some hairspray in order to keep your baby hairs in place all night long.