High skin fade haircuts can cause a significantly drastic change to your entire look. It tends to make them look more fresh and clean, which is why fades are seemingly popular to include. High fades start higher than mid fades or low fades.
When the term high fade is used, in simple words, it states that your skin fade will start higher and towards the end of it, you will be able to see your skin. The high skin fade is chic and clean; it can turn around any hairstyle and make the hairstyle appear more attractive.
Latest High Skin Faded Hairstyles
These are the most popular high cut skin faded hairstyles that men love.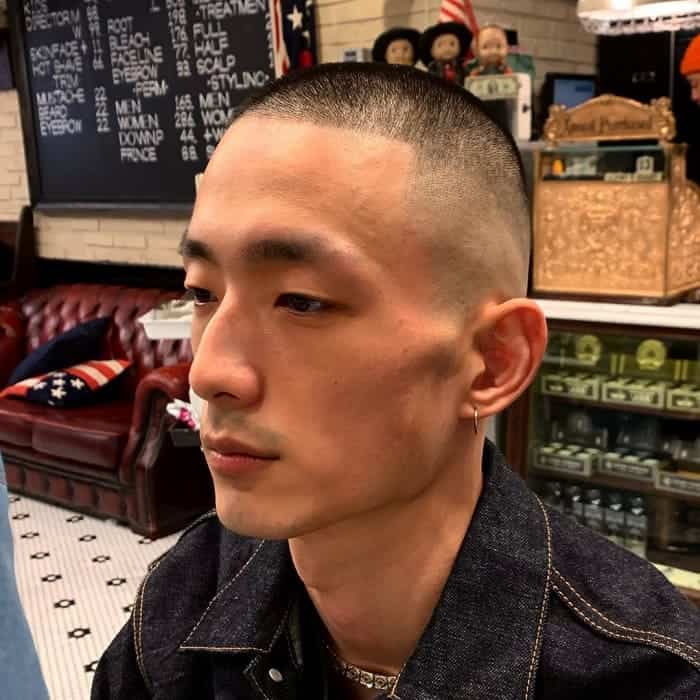 Buzz cuts are renowned for being low maintenance and stylish. Having a regular buzz cut can seem a little outdated. Hence, in order to turn it up a notch, you can add a fade. The high skin fade will make the haircut look trendier and also make it even more manageable and sharp.
2. Disconnected Skin Fade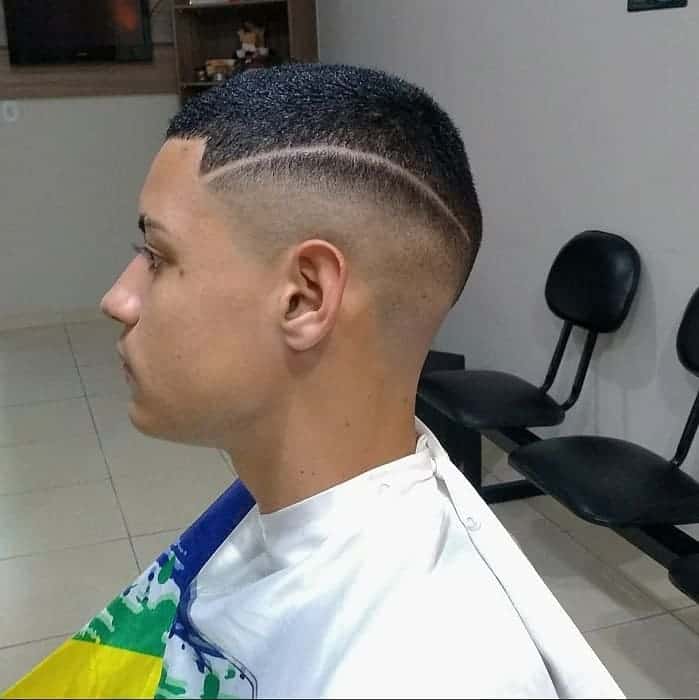 Adding a disconnect between the hair on your crown and where the fade begins is a great way to make your hairstyle look edgier. This is another variation of a haircut wherein your hair is both manageable yet attractive. You could sport this hairstyle almost anywhere.
3. Short Bowl Cut with A Skin Fade
The way your hair is shaped towards the front can make a huge difference to your face structure. If your forehead is slightly towards the broader side, a square cute with a high fade is apt for you.
The high skin fade cut will help the side of your face look leaner. Simultaneously the square front will make your forehead appear shorter.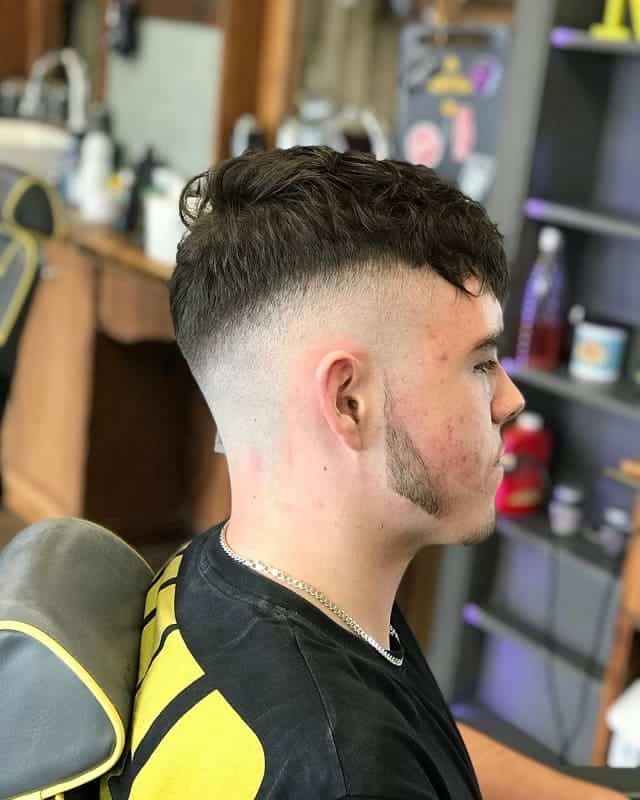 Contrast lengths are often complimenting each other, making the haircut look sharper. If you aren't completely comfortable with short hair, this haircut can be a great inspiration. The crown hair length is kept long while the high & skin fade adds dimension to it.
5. Shadow Fade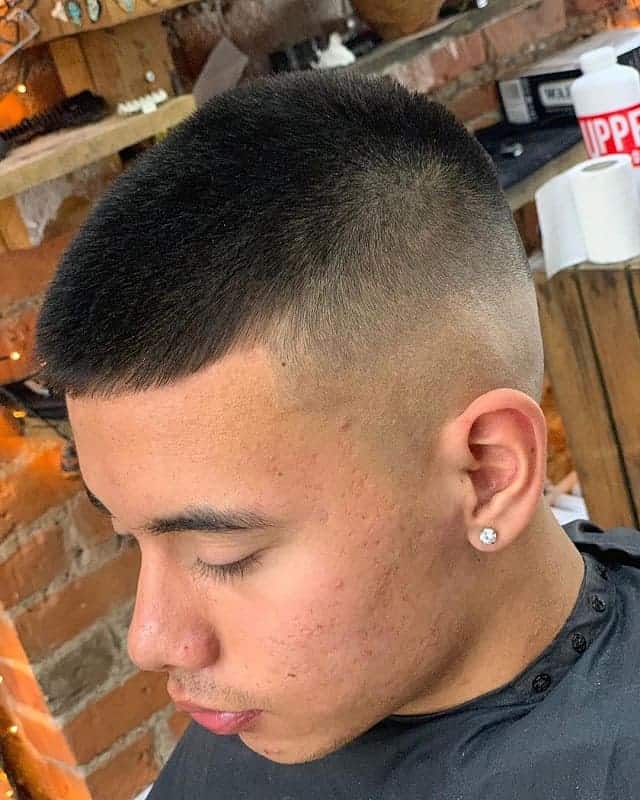 Shadow fades are haircuts that blend from short to very short hair. Manageable, trendy, and stylish, this haircut inspiration ticks all the boxes.
You can sport this shadow skin fade hairstyle anywhere you please because of how versatile it appears to be. The length of the hair can be adjusted according to your preference as well.
If you are someone who is familiar with having a quiff, this could be the next haircut you get. Instead of simply getting a quiff, pair it with a high cut skin fade. Again, this will allow the look to appear sharp and chic. To add a bit of something-something, a simple disconnected line will suffice.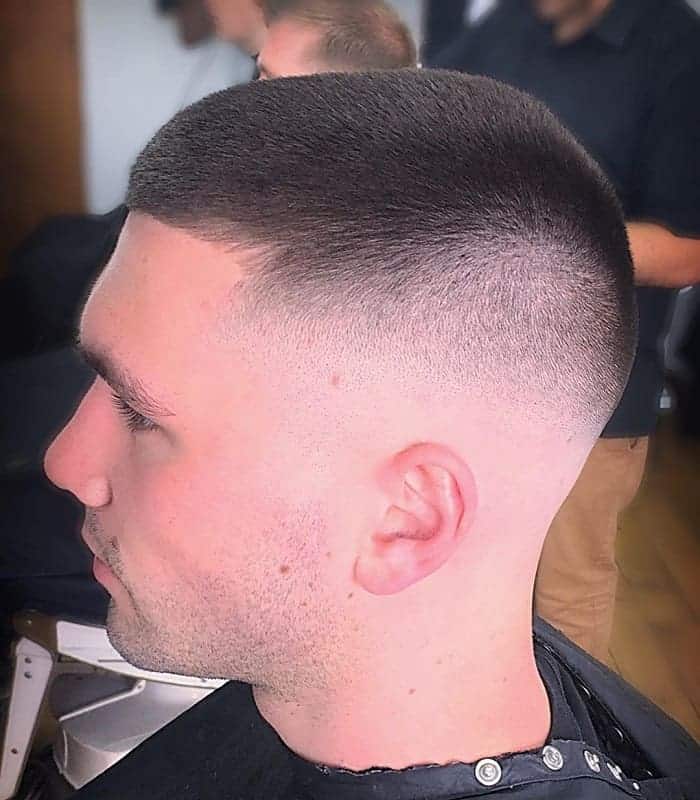 This is another high and tight skin fade haircut variation for extremely short and manageable hair. All you need to do is basically get out of bed and get dressed after getting this haircut. It is stylish and appropriate for all occasions.
Textured hair gives a beautiful contrast to high skin faded hairdo. The haircut is much sexier and clean then it would be otherwise. This haircut can be worn on all occasions, making it ideal to opt for. Its great form a college-going student who doesn't mind being a little edgy.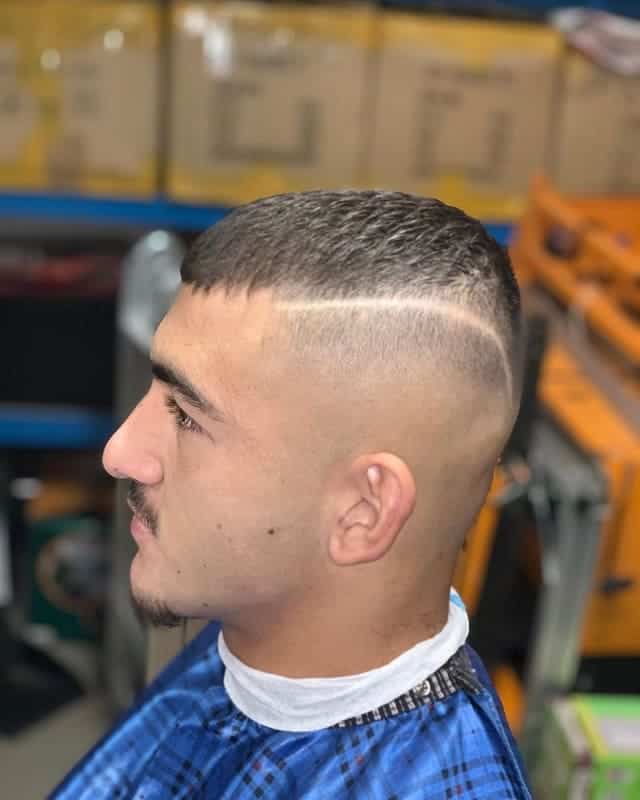 Incorporating disconnected parts have seemingly become more popular. They are edgy and stylish and happen to go with any hairstyle. It is a great way to add an extra element if you are bored with your regular haircut. This skin high faded hair and the disconnect also look great paired together.
10. Long Textured Hair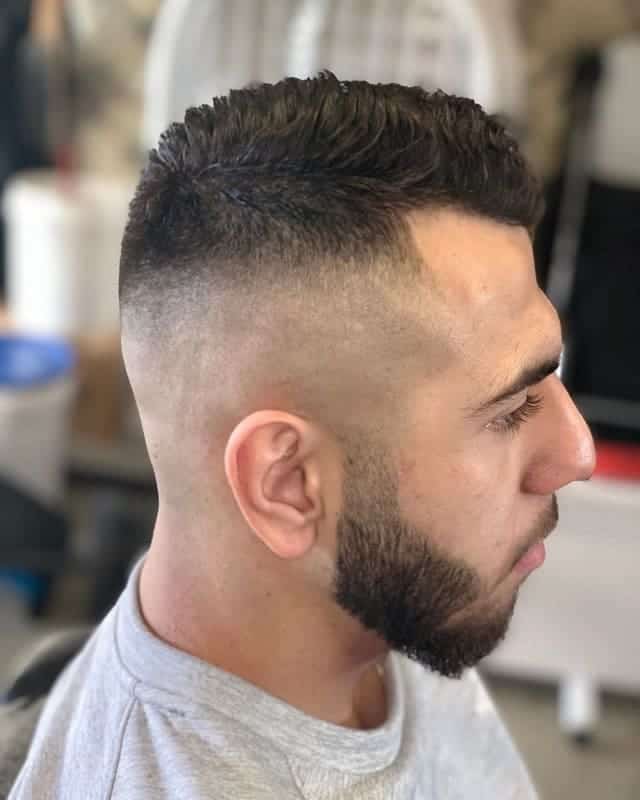 This haircut is for the men who prefer having longer hair on their crown. In order to make your hairstyle trendier, adding a high temp fade makes sense. This way, you can have the best of both worlds without compromising with comfort.
11. Classic High Fade Haircut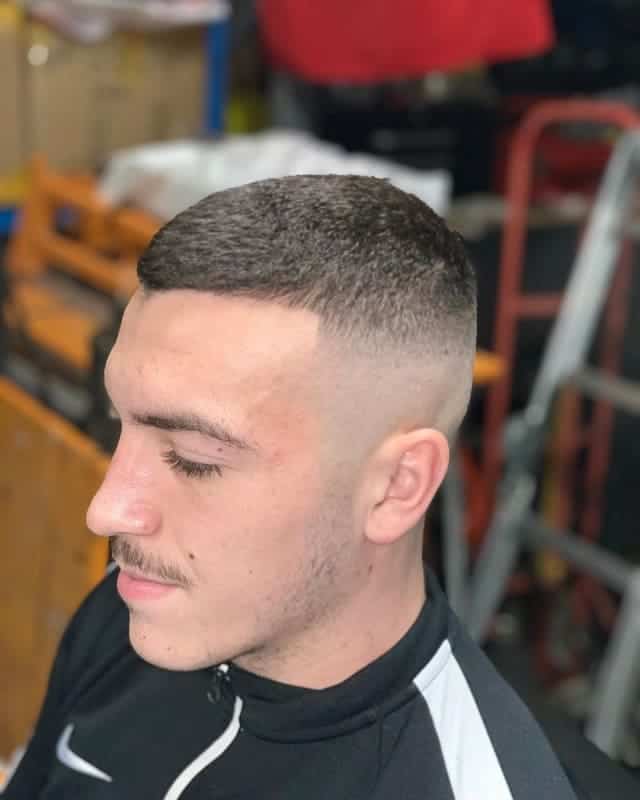 This haircut is a classic example of high skin fades. If you aren't much of a risk take yet want to partake in the high fade trend, this haircut is perfect. It's safe and yet trendy and chic. You can wear it anywhere and stand out as a sharp, attractive gentleman.
Mohawks have been around found numerous generations. Through the years the hairstyle has inspired many more. This haircut is a variation of its classic leading style. Instead of having the hairdo down all the way to the back. You could have it focused off the crown and add the bald fade everywhere else.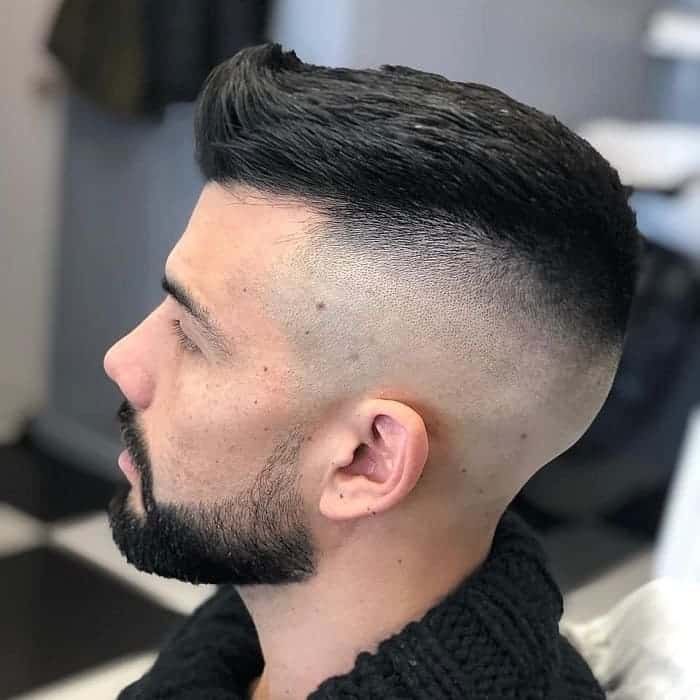 A loose short pompadour is an attractive haircut. If you are interested in making it sexier, adding a high skin fade haircut is a great idea. This way, you can keep your pompadour and add a modern element to the entire look. This way, you are up to date and much sexier.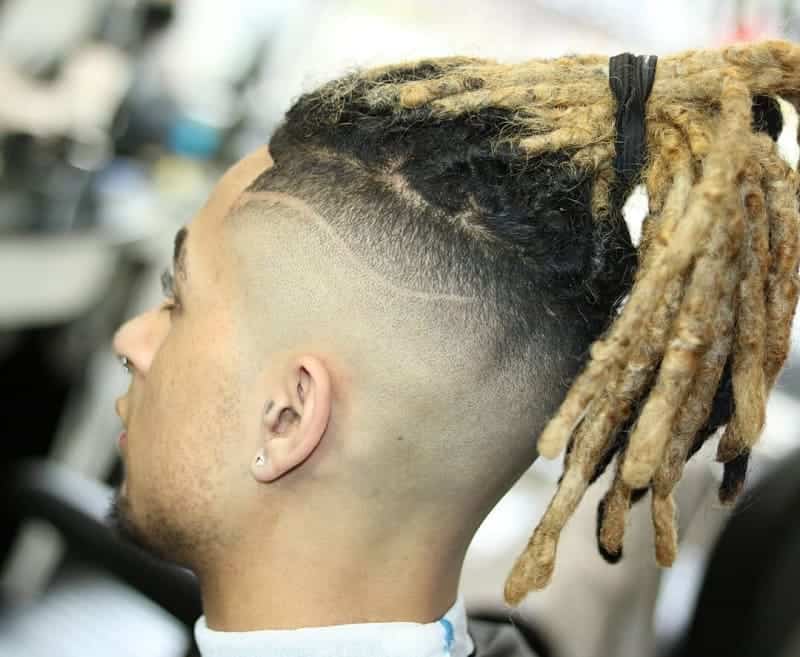 Who said that skin fades are only for short hair? You can go for a high fade even if you have long dreads. It will make your dreads stand out much more even. Adding a design will make the look more sexy and edgy.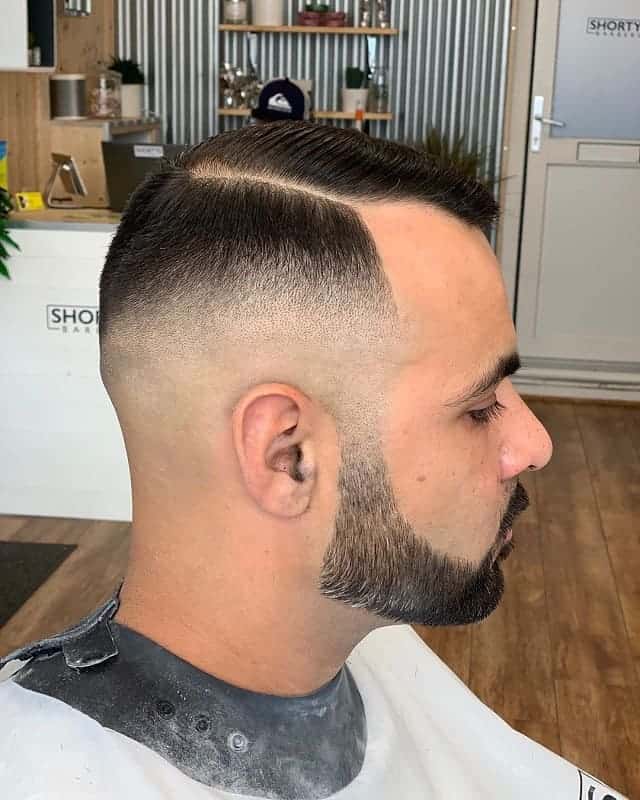 Hard parts have recently gained popularity. It is another great way to add structure and sharpness to your haircut. If you have a comparative rounder face structure, this haircut is perfect. The skin fade cut and the hard part will help your face look leaner.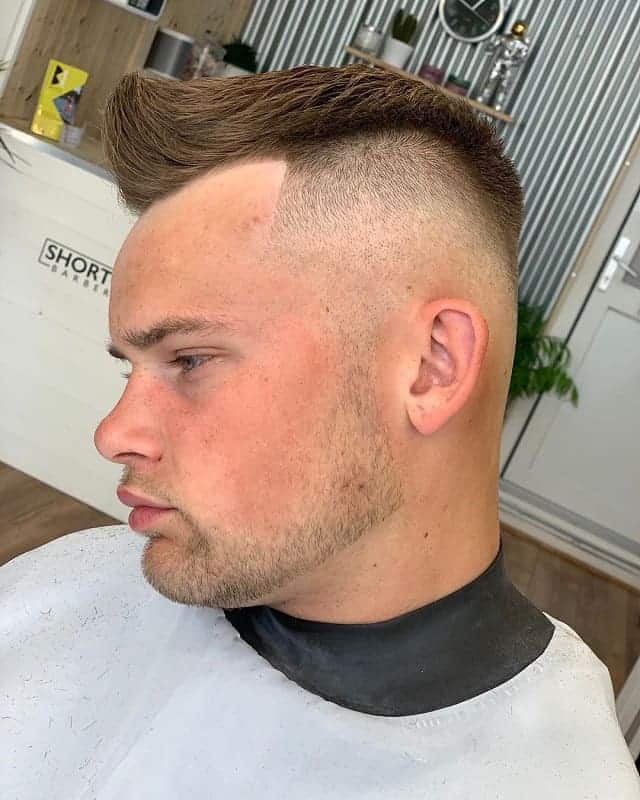 If you enjoy looking well keep and put together, this hairstyle is up to your ally. The high skin faded hair makes the quiff look more evident and attractive. It is a great hairstyle for someone who loves being trendy and always in style.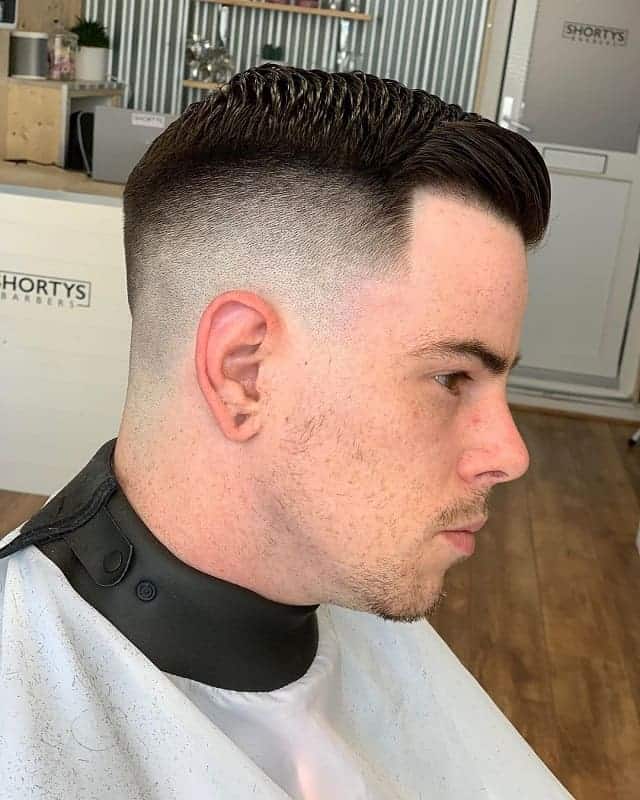 Comb-overs have always been in style throughout the years. The only things that have changed are various different elements that are added to it. Here the element happens to be a high cut bald fade. It is a fresh and young look, perfect for college going boys or men in their 20's.
18. Pointcut with A Skin Fade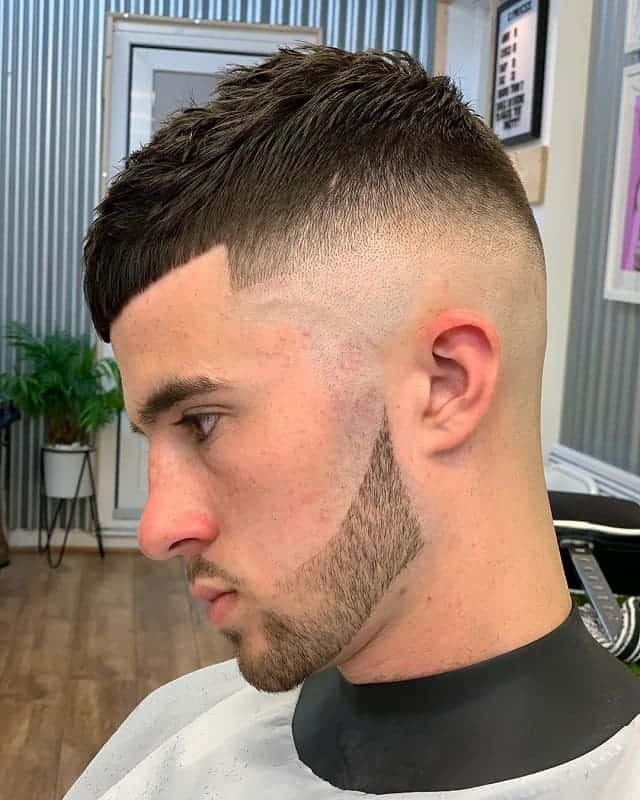 Point cutting your hair is a great way to add texture. If you have straight flat hair, this haircut is definitely for you. The pointcut hair towards the top adds texture to the crown area. The high skin fade haircut adds contrast to the look.
If you have a long quiff and don't want to get rid of it yet, this haircut is perfect. Add the high fade to your haircut to balance out the long quiff. This haircut can be sported anywhere.
20. Short Burst Fade
Burst fades are haircuts that are seemingly clean around the ears. This haircut is perfect for all ages of men. If you are worn out of interest with your regular hair, this fade should be your next. It is age-appropriate and sexy; there are no cons to getting this haircut.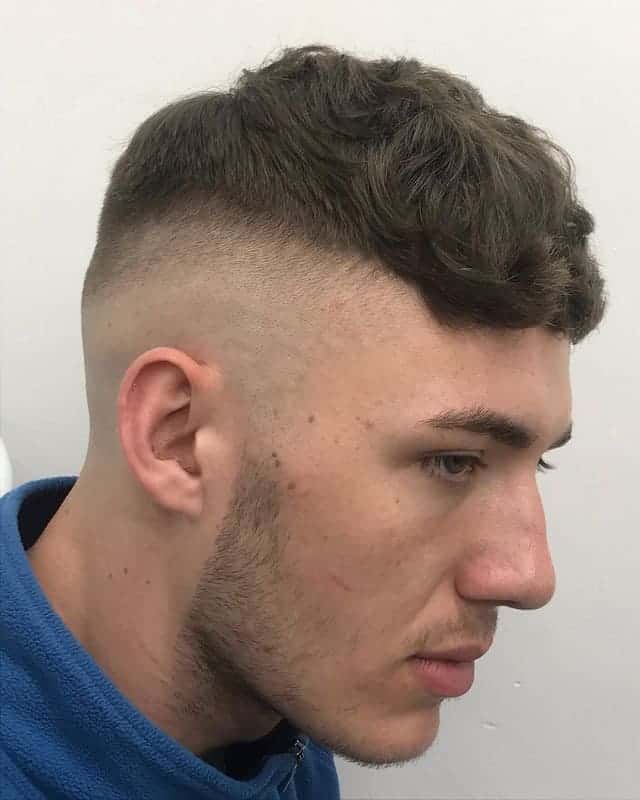 Skin fade compliment naturally textured hair tremendously. If you happen to have wavy hair, we highly recommend getting a skin high fade. It will create structure, sharpness, and sexiness to your overall look.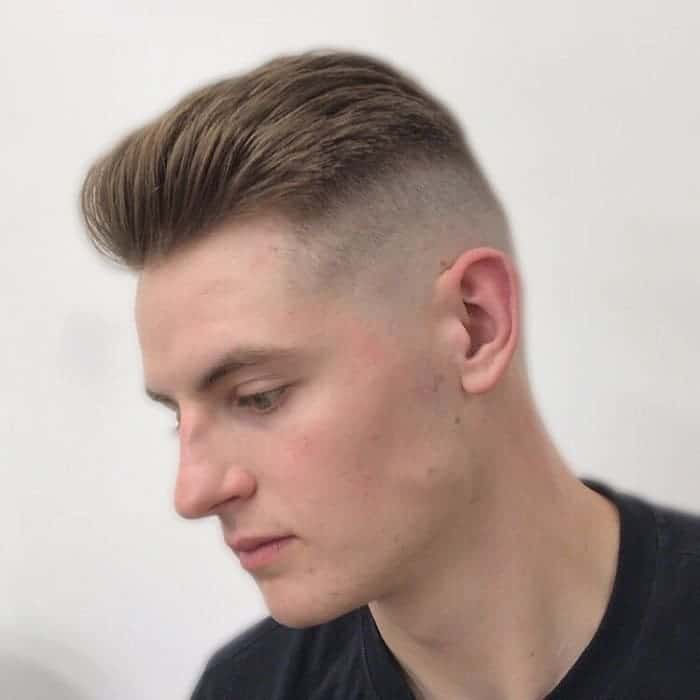 If you are attached to your sleeked back vogue hairstyle; this recommendation is apt. High skin fade and pushed slick back hair has been a red carpet favorite hairstyle. If you think you have the face structure to pull it off, you definitely should.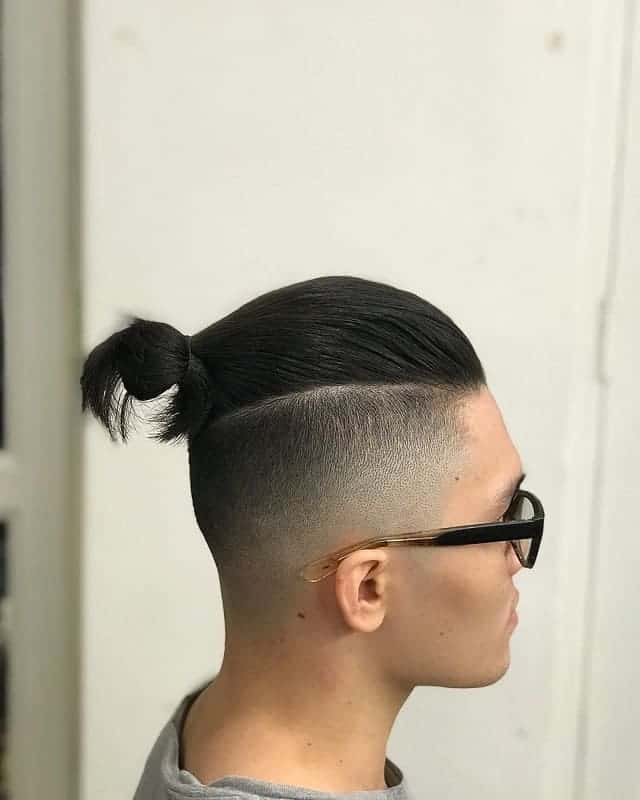 Topknots are still very much in style. If you do want to be more relevant than you already are, you should add a high cut skin fade. This way, you look more sophisticated and elegant altogether.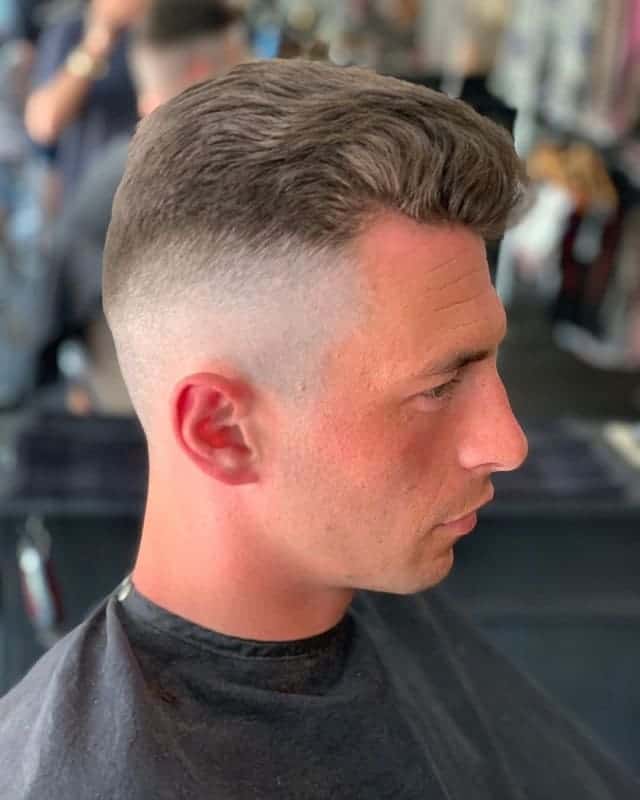 Styling wavy fronts can often be a challenge. Although having a skin fade to compliment and balance a wavy front is a great way to style your hair. This way, you look better kept and attractive. You can also wear this high and tight skin fade haircut anywhere and still be appropriate for any occasion.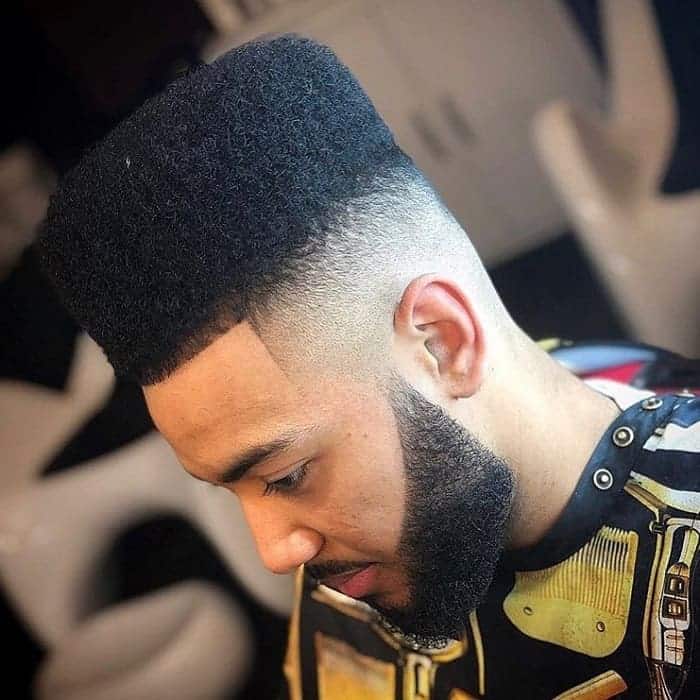 If you are an African American look for high cut skin fade inspiration for your haircut, this one's for you. This is a great way to balance out the hair length at the crown and make the entire look much chicer. You can wear this big afro hairstyle both for a formal and informal occasion and look put together.
High skin fade haircuts are the trend that is currently at the top of the list. You can pair it with any hairstyle, just like we have demonstrated above. As soon as you do, your entire look will change. You are sure to look more attractive, sharp, and clean. So the next time you do visit a hair salon, be sure to draw inspiration from the pictures above. These haircuts can be the next best thing for you.