Low drop fade is one of the fades that you can opt for if you like a sleeker sharper look. This drop fade is a little more subtle but at the same time evident enough to turn your haircut into a whole new look. The fade is sure to spice up any haircut and amp it up to the next level.
The fade is named low drop cut because the fade is generally focused or drops behind the ear. It hence creates a noticeable arc and results in a clean and chic haircut. The appearance of this haircut is nice and even.
Trendy Low Drop Faded Hairstyles
Here are the 15 edgy lo drop fade hairstyles that men love these days.
1. Fade with A Slight Hard Part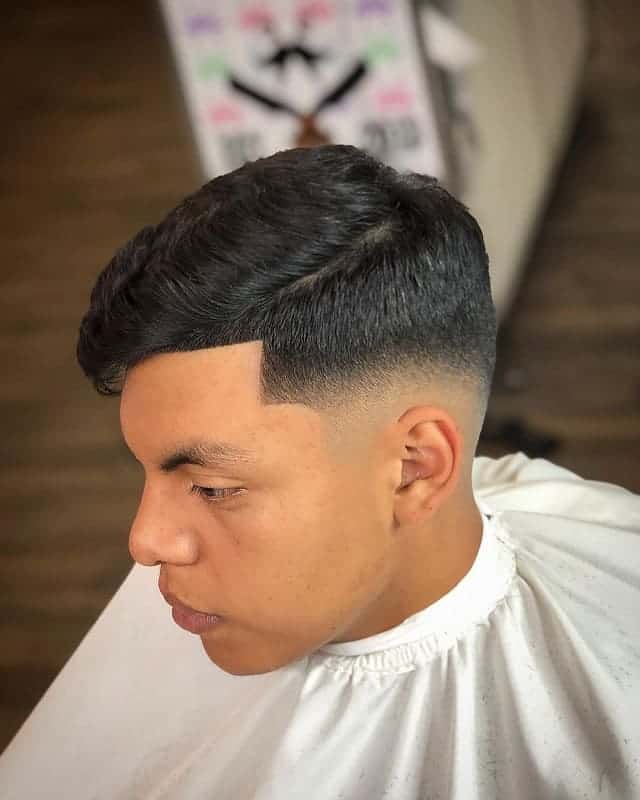 If you like your hair to dominantly be on one specific side, this style and haircut are what you should go for. The fade and the slight part create and balance out the structure of one's face. Making the entire look more up kept and clean looking. This haircut is perfect for both formal and informal situations.
2. Textured Hair and Low Fade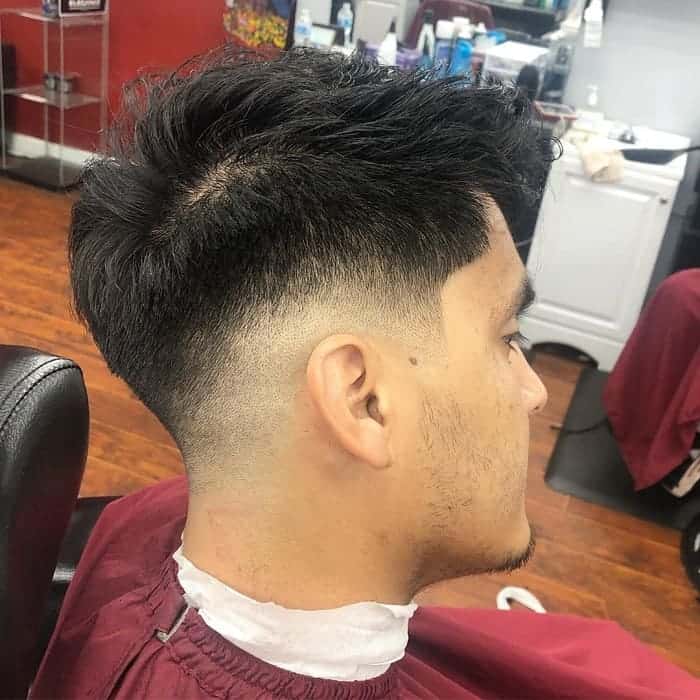 If you like sporting your textured hair, which is medium length, you can still sport a low drop fade. This will help give your look a certain sharpness that wouldn't be possible without it. This haircut is fun, and quirky and makes one look fairly younger in age!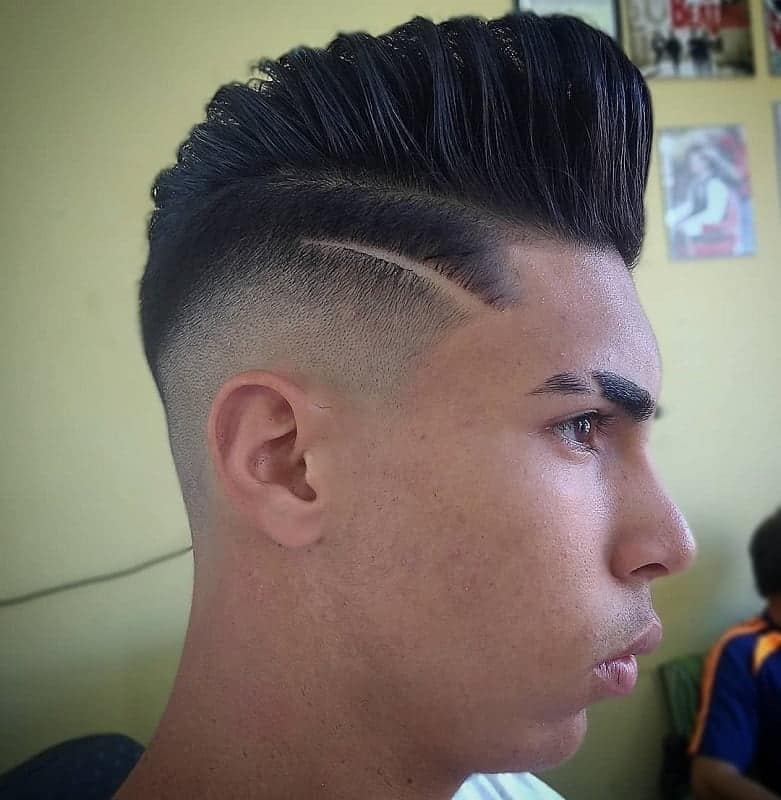 This haircut is a great way to balance out long and short hair. If you want to change your hairstyle and take it from safe to edgy, this is a great example! Add a drop fade to your haircut and a disconnect as well. This will make it look more attractive and clean. This haircut is in general, safer and much edgier look to opt for.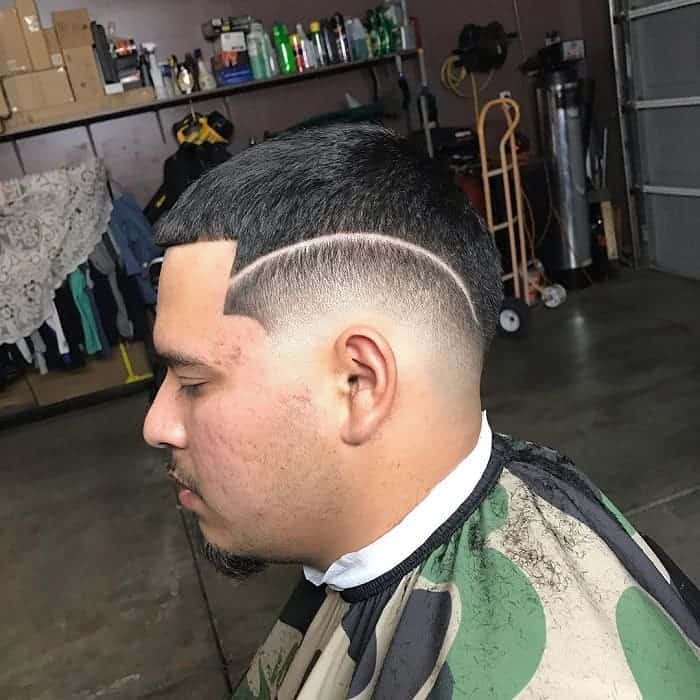 Adding a disconnected design can bring about a lot of change in your overall look. A disconnect makes the low drop fade haircut more evident. This helps you stand out more, in case you like turning heads your way, this haircut is definitely for you. It is also easy to manage since it is short.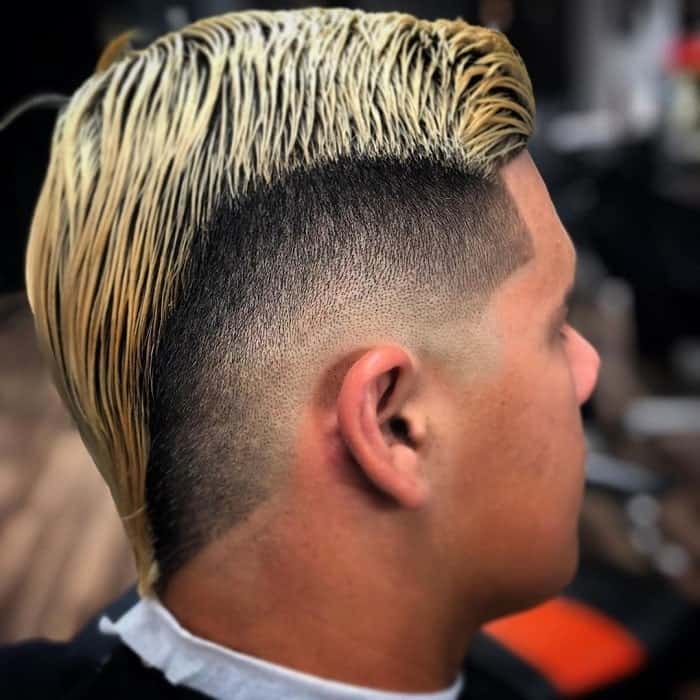 Some people are familiar with certain hairstyles and don't want to stray away from them. If Mohawk is that certain hairstyle for you, you can draw inspiration from this recommendation. This low cut drop fade hairstyle allows you to have your Mohawk but incorporates the trendy and modern low drop in it as well. Changing the entire look and making it more attractive than before.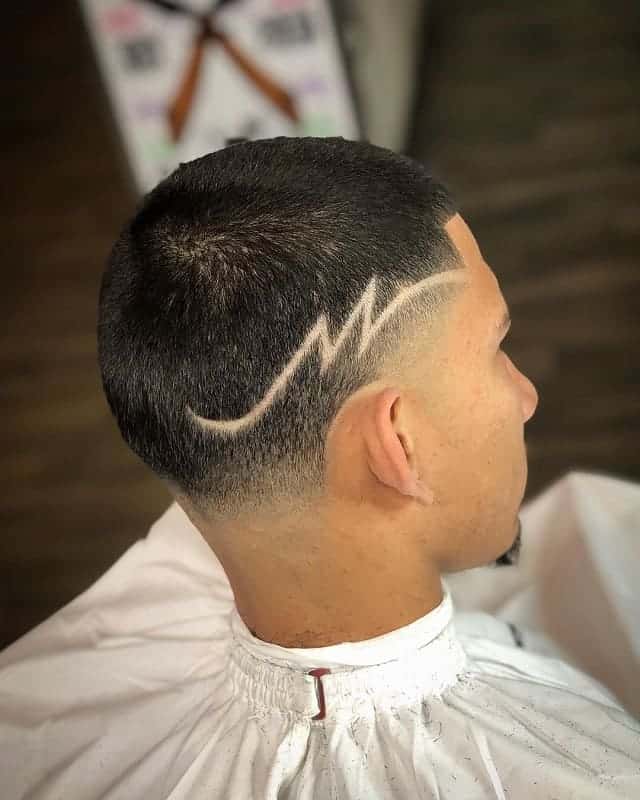 If you aren't a man who likes to blend into the masses yet doesn't like to stand out drastically, we have a great hairstyle for you. This simple detail low drop fade look allows you to have just enough variety in your otherwise mediocre haircut. The drop fade also compliments the detail, pulling the hairstyle together.
7. Blonde Highlights and Design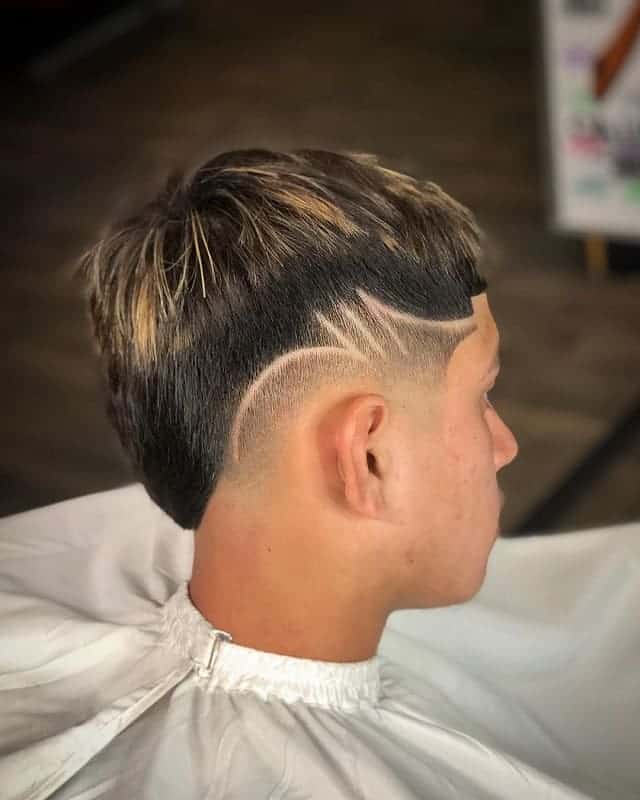 If you don't mind a little splash of natural color, this haircut is apt. The blonde hair highlights are just the right amount of extra. When pair with the drop fade, it looks stunning and relevant. This trendy hairstyle with details is a great option.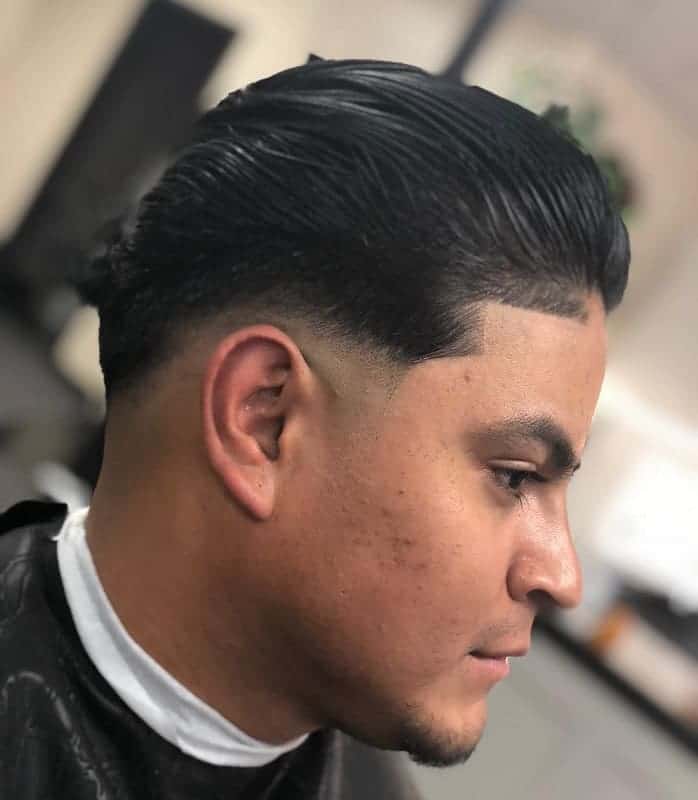 This low drop fade hairstyle is paired with a trendy sleek black look. Sleek backs are officially the hairstyle of choice for everyone. Pair it with a low drop, and you can add a modern twist to it.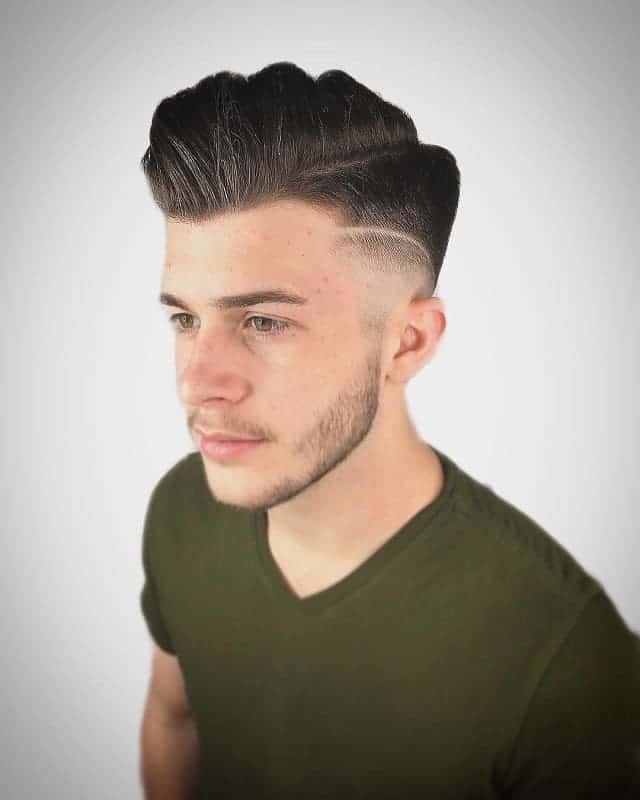 Combine three of the trendiest styles to achieve one entirely trendy haircut. The hard part, detail, and drop low fade together blend seamlessly. Each element supporting another to create a chic, clean, and sharp look. You cannot go wrong with this one!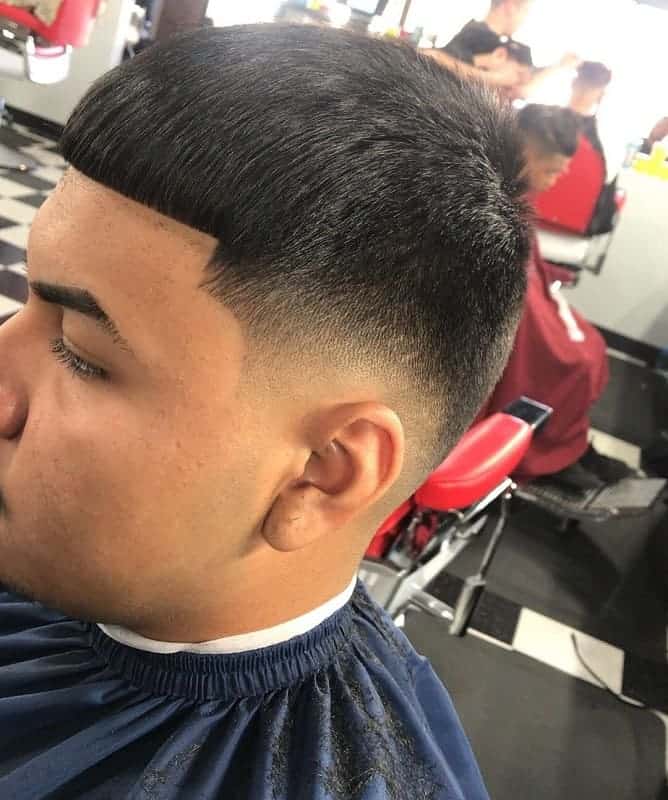 Box fades are great to create an illusion of a small forehead. You can combine that with a low drop fade haircut to add a little more structure to your face. By doing so, your face will appear leaner and sleeker. This hairstyle is perfect for anywhere you need to go or be.
11. Short Hair into A Taper Fade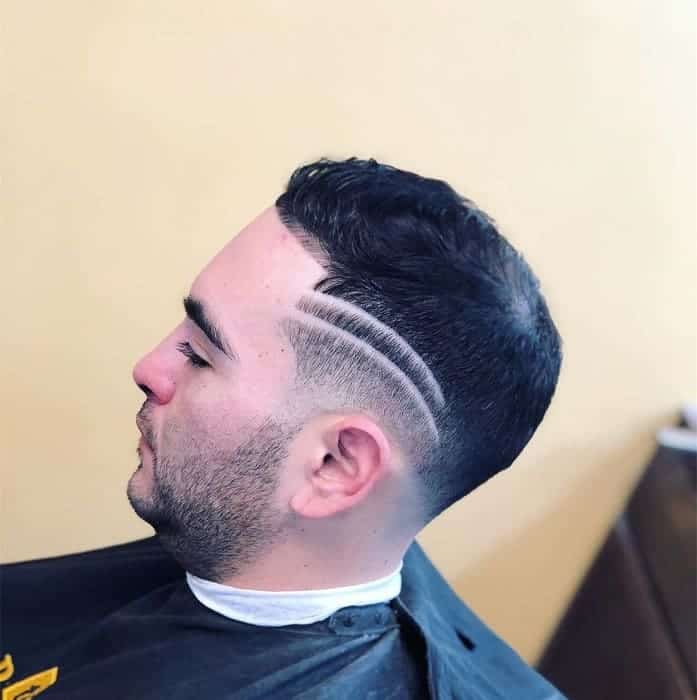 This hairstyle is yet another option for someone who prefers short straight hair that is manageable but looks fun. The detail towards the side, paired with the fade adds the fun element. This haircut is perfect for all ages of men.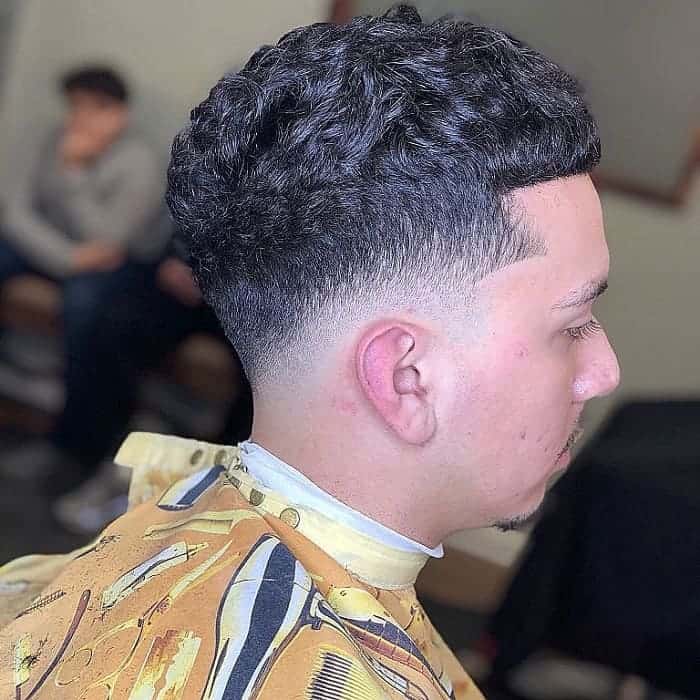 Short curly hair can be difficult to style, and trying new haircuts is much more of greater risk. This haircut, which incorporates a low drop fade, is tried and tested. It will draw the right amount of attention the curly hair on your crown. Perfect for trying something new and sexy.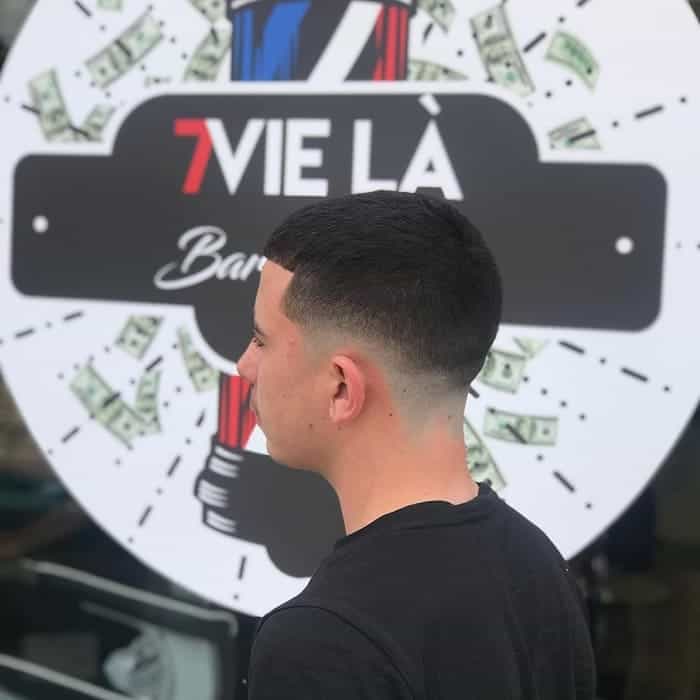 Low drop fade haircuts look exceedingly attractive with hair pushed back. Here the hair is short, and yet the pushed back look is evident. You could opt for this haircut if long sleep pushed back looks aren't your cup of tea. This haircut is stylish, vogue, and attractive.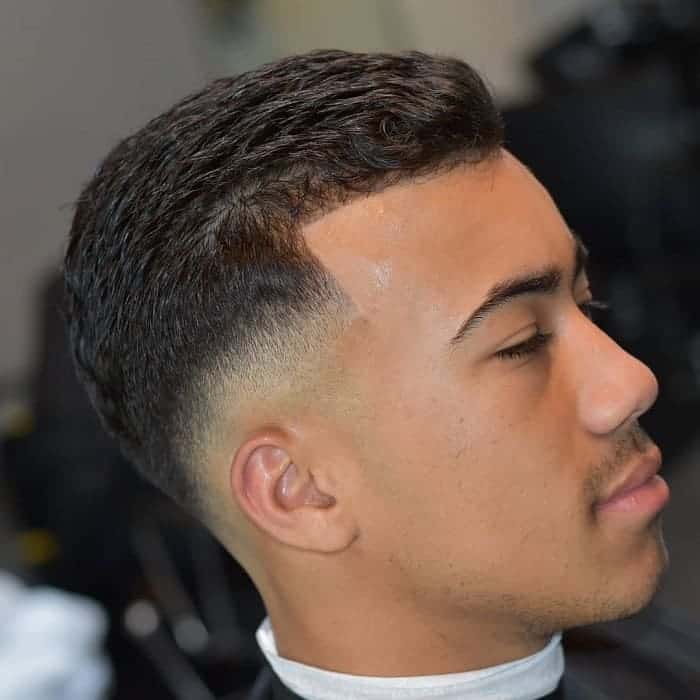 This drop haircut is one of the classics. If you are new to low fade cuts and want to try it out, this is your best bet. It looks amazing and isn't that much of a risk for any type of hair texture. Great for all occasions and easily manageable as well.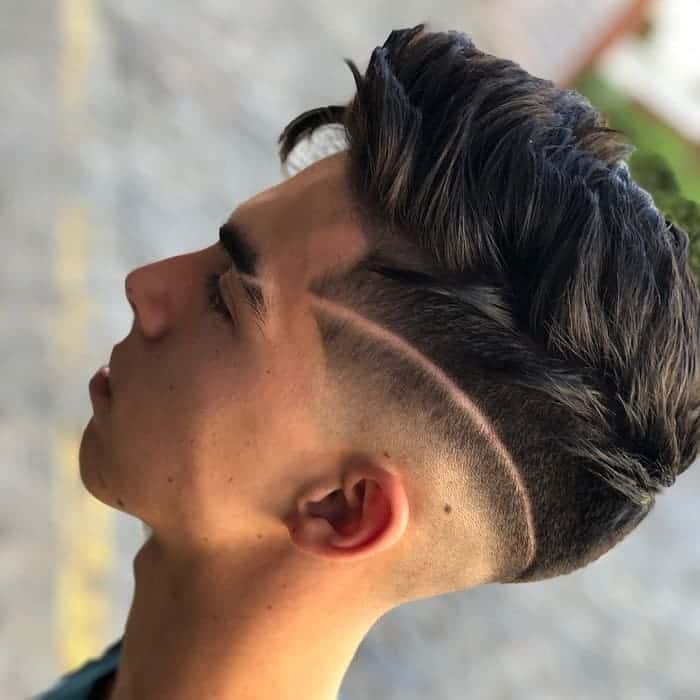 Low drop fades are a great way to balance out excessively textured voluminous hair. The haircut looks much sharper and balanced out. Add an edgy disconnect and make them look sexier and more appealing. This haircut is great for men who aren't afraid of fashion statements.
Low drop fade haircuts are a great way to spice up your hair. This way you can have something fun and yet not be risking a lot to achieve it. The best part it men of all age can sport it and incorporate it in their regular hairstyles. The drop fade is the change you are craving and have no idea about. Take a leap of faith and be a part of the trend that's all over this year.