Short Mohawk haircut has been one of the trending and inspiring haircut definition among men. Every now and then we see men and boys get haircuts that are just different types of the best short Mohawk haircuts. Even though this hairstyle was introduced in 1939 but it has gained much popularity in recent times.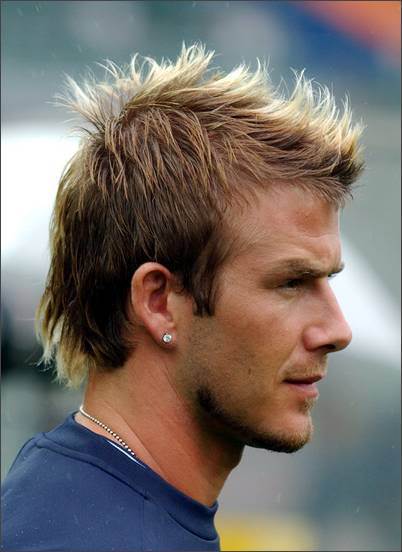 The likes of
David Beckham wear the faux Mohawk
. It resembles the
spiky hairstyle
. The only difference is that the sides of the hair are not shaved. The spikes are found in the middle and are considerably shorter than the usual Mohawks.
For those who want to take their Mohawks to a whole new level, they can color the strands to bright shades, such as yellow, blue, green, and red. Others downplay it by sporting white Mohawks.
Women who want to channel their inner rock stars also wear Mohawks, but theirs can sometimes be more complex. They also put more emphasis on the shape of the face. Mohawks work better with those who have round or oval face since the hairstyle adds definition. They can backcomb their hair to allow a major portion of the hair to stand. To hold, they apply wax or gel. They sometimes trimmed the sides, but others opt to maintain their stresses.
If there is one thing you need to remember about Mohawk hairstyles, whether they are long or short, it is the fact that they require maintenance. The sides need to be trimmed and shaved regularly to maintain the clean look. Hair products are important to make the hairstyle last for a long time.
Best Short Mohawk Haircuts for Men
The short Mohawk haircuts have successfully removed the stigma that goes along with wearing them. Not only the punk rockers, the emo, or the Gothic men and women sport them. Hollywood celebrities, world-renowned athletes, and even chic women opt for the Mohawk for their edgy appearance.
1. Fade Mohawk Haircut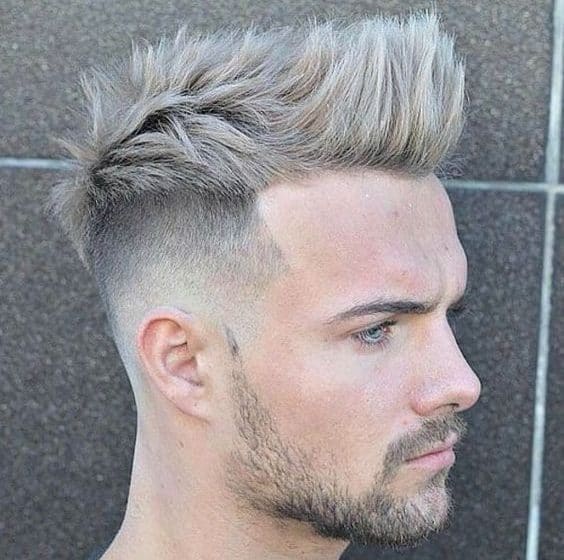 The Fade Mohawk Haircut reminds us more of an athletic look, where one doesn't have to worry about their hairstyle while they are busy doing some activities. This one is a cool haircut which gives a stately look to a man.
2. Black Men Short Hair Mohawk Haircut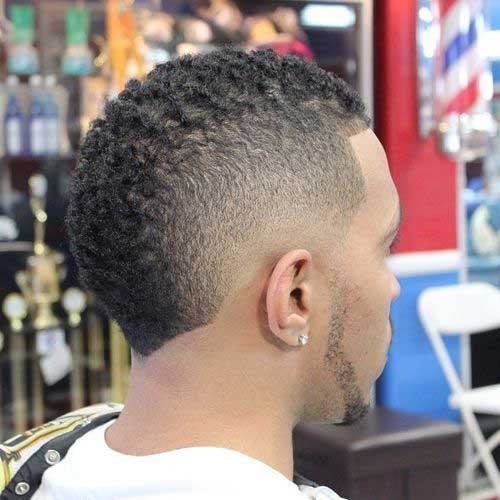 Best short Mohawk haircuts aren't always about long lengths; it is even about the shortest length of hair. This one is a buzz style haircut inspired from the hair texture of black men. It is faded undercut cut which is stylish as well as sleek.
3. Swept Up High Fade Mohawk Haircut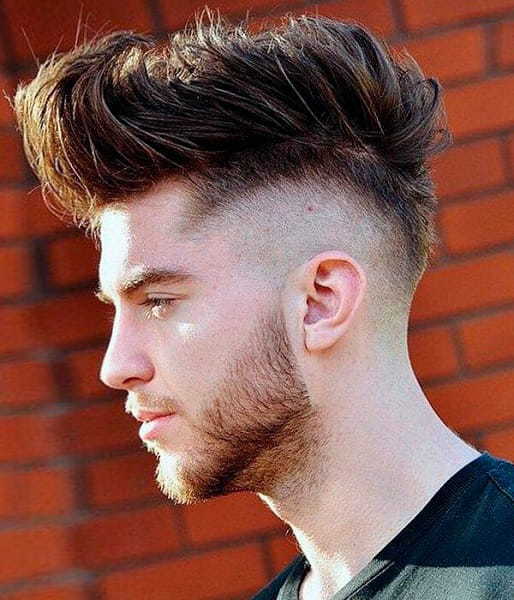 If you like the medium length hair on top which isn't too long then this haircut is the right choice to make. The medium length hair is swept up high making a Mohawk. The sides remain shaved, giving a gradient look.
4. Front V Mohawk Haircut
V-shaped Mohawk is very common in haircuts for men but the one that has a V done is the front resembles as the most wanted short Mohawk hairstyle. Men with good jawline should have this haircut which focuses on their face.
5. Dreads Mohawk Haircut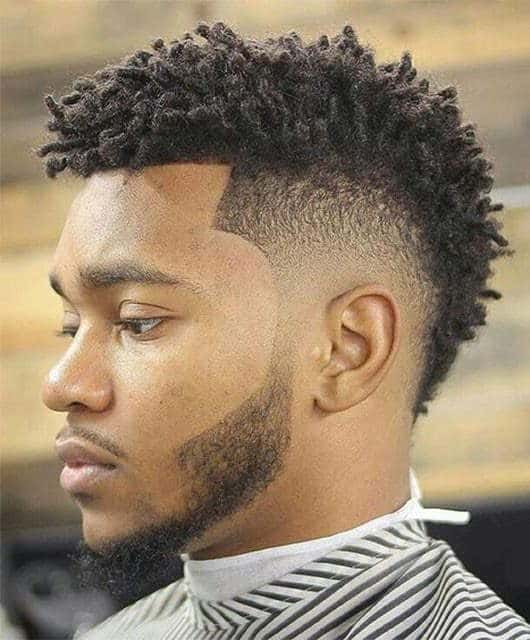 If you have short dreads then worry not, there is a cool Mohawk hairstyle for you too. All you have to do is dye the dreads halfway with any cool color of your choice but make sure the color has a natural tone.
6. Burst Fade Mohawk Haircut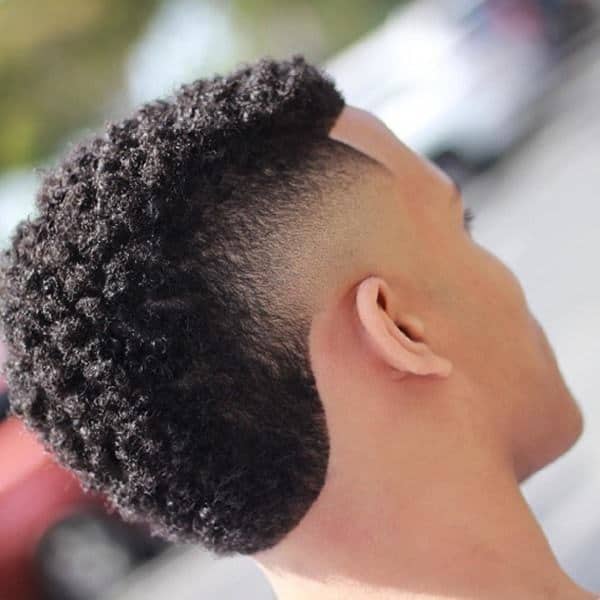 The Black men have a completely different hair texture and owing to which this haircut suits them the best. The hair is trimmed to short length and both the sides are trimmed.
7. Layered Shaved Side Mohawk Haircut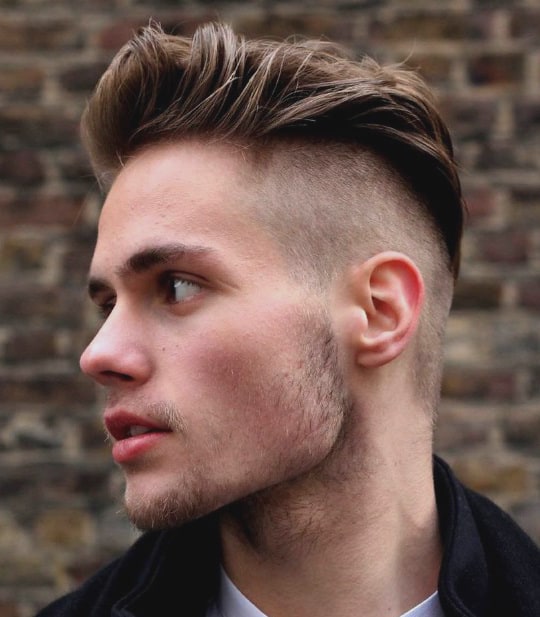 For all the men out there who are beard keepers, this Mohawk Haircut is the best choice to make. The sides are shaved in two layers, in between them is a shaved line differentiating the two parts. This one haircut though looks very stylish but is high maintenance.
8. Gentleman Mohawk Haircut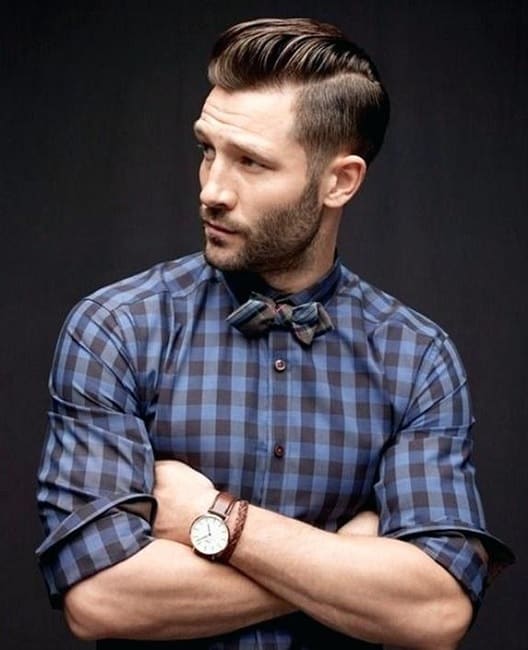 For men out there, who are not much into punk but more for class and fashion, this short Mohawk haircut is something that they should go for. It is very much alluring and sexy provided you have the attitude to carry the gentleman haircut on yourself.
9. Office Friendly Mohawk Haircut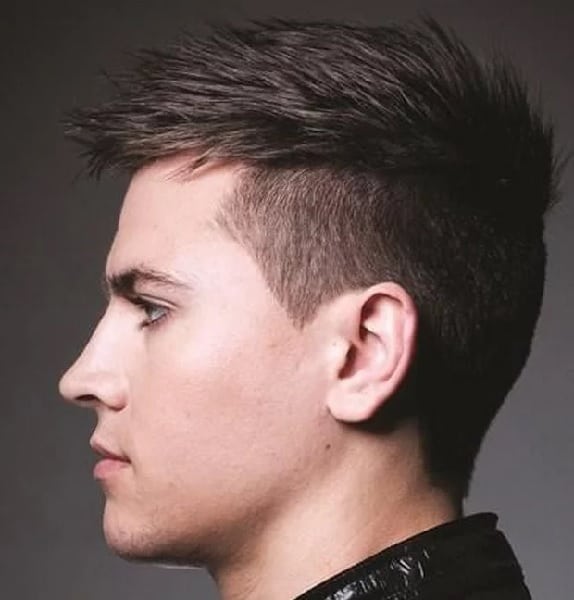 Since we know that not all haircuts are acceptable at work so this one serves as the best short Mohawk hairstyle for men. With no completely shaved sides and front styled spikes, it makes you look sexy and is very much of an acceptable look for your day job?
10. Pompadour Mohawk Haircut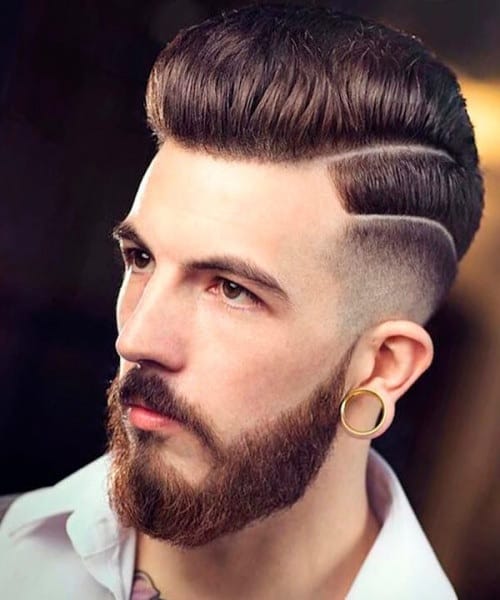 If you are more into dapper fashion then this is the right haircut for you. It is equally an elegant short Mohawk style to go with. It is a fine undercut neatly done.
So, what are you waiting for? Try out any of these short Mohawk hairstyles now!