Men over 50 years old can be termed as older men and most of them are faced with the issue of balding or thinning hair. So, hairstyles for older men are different as they can't style the way they could in their 20s obviously.
Another common condition faced by all is the changing of their hair color to gray. When this happens, the texture of the hair changes as well. And, sometimes, it is all good with black color. This makes selecting hairstyles for older men a very important choice for those who want to continue to look their best.
Elegant Hairstyles for Older Men
The hairstyle options for older men are endless. Did you know that Gray is still having a moment as a trending hair color?
Yep, people dye their hair gray. They're too impatient for time to take its toll. That should tell you everything you need to know about your own salt and pepper hair. Don't be ashamed of it or try to hide it. Highlight it by getting it cut into a handsome hairstyle.
Ideal Hairstyles for Men Over 50 (Older Men)
It's not hard to find a fantastic hairstyle for older men. Not everything that sizzles during your younger years will still hold up after your hair starts to turn, but a timeless haircut is just that.
Whether you like wearing your hair short or long, there's a coif that will make the silver and white and sometimes the black stand out and look incredible.
#1: Swept Away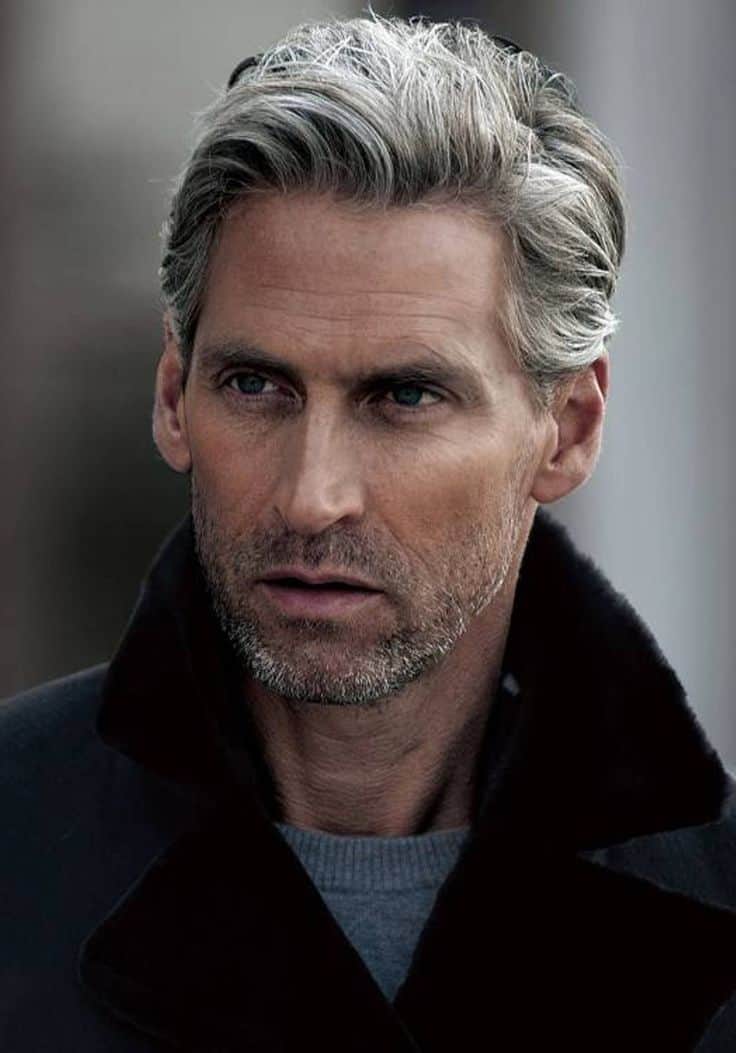 Sweep your fingers through your hair, apply a little gel or spray, and you can easily recreate this classic gray hairstyle for older men. Luxuriate in your gray hair. Show off your silver streaks. You can even use a purple shampoo or conditioner to bring out the smoky tones in your hair.
#2: Debonair 'Do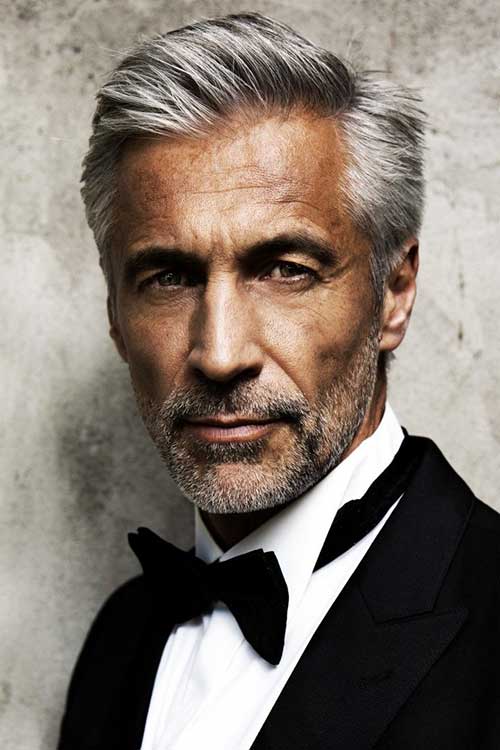 The simple side part never goes out of style. A shorter crop on the sides can give the front of the hair a pompadour flair without all the hassle, so that's something to consider.
#3: A Marvelous Mess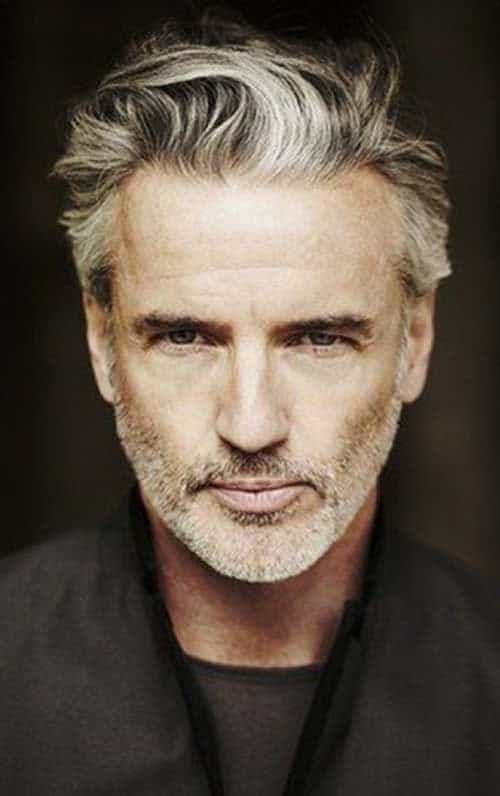 Gray hair looks charming when it's all tousled and unkempt, too. As long as you incorporate some level of styling, you can rock bedhead even as your hair turns silver and white.
#4: Casual Pompadour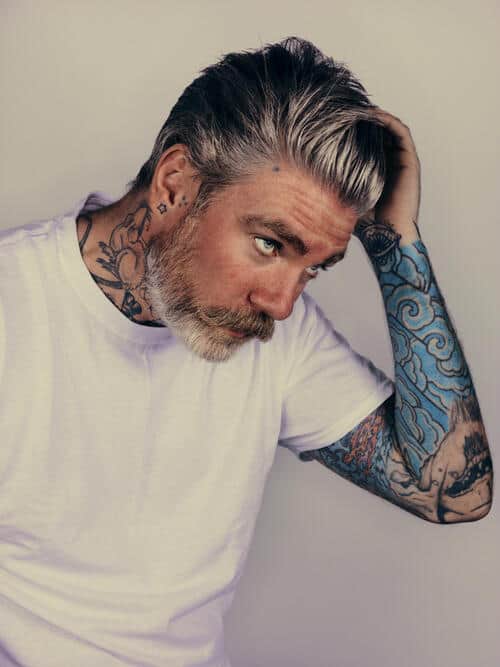 There's honestly nothing sexier than a pompadour, and it's one of the most flattering gray hairstyles for older men, too. A silver fox with a pompadour? Forget about it. That's it. You'll drown in admirers from all age groups.
#5: Medium Crop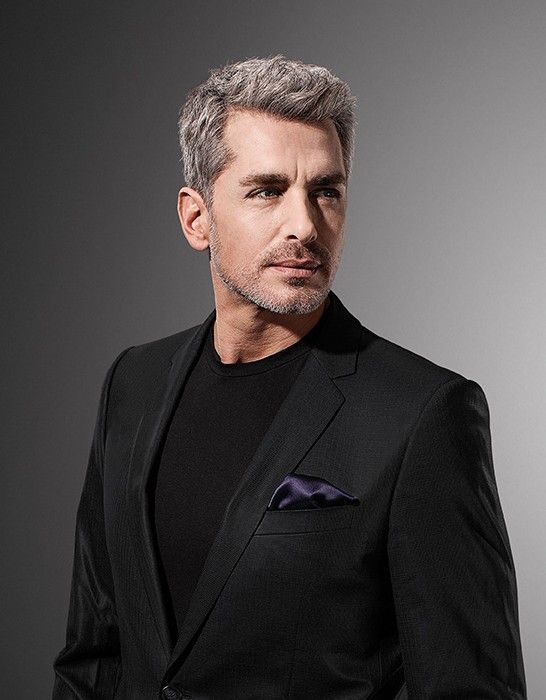 Never let anyone tell you that there's anything wrong with a simple medium-length haircut. This isn't quite a buzz, nor is it long enough to qualify as an Ivy League, although its neatness is similar to that style. There's nothing complicated about this coif, but that's the beauty of it: it's flattering, easy to style, and it always looks neat and tidy.
#6: Luxe Locks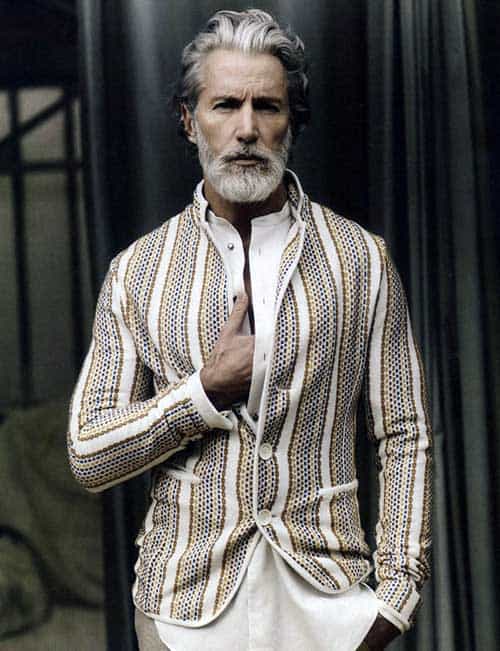 Check out that silvery lion's mane of hair. That, my friends, is a thing of beauty. I don't know what's up with the proclivity of older men and women to chop off all of their hair once it goes gray. Gray is gorgeous, particularly with the addition of white, silver, and pewter strands. Let it grow, man. Let it grow.
#7: Short Chop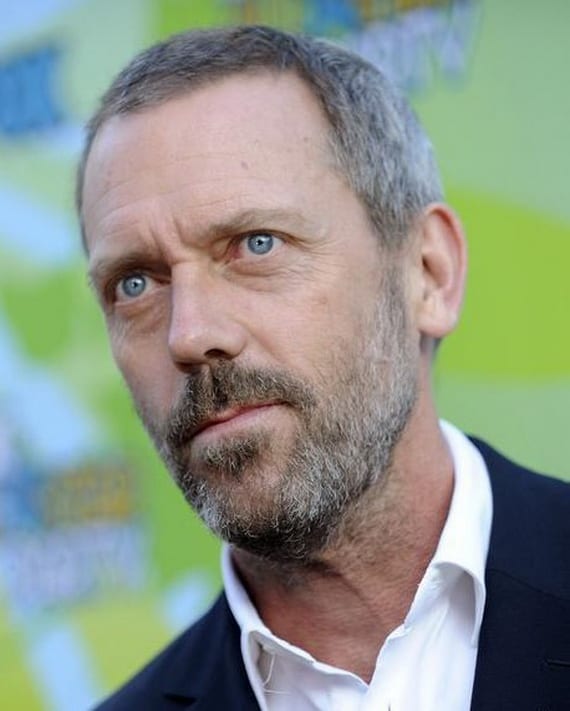 Short crops and buzz cuts are popular gray hairstyles for older men, but you have to add shape and style to create an aesthetic with eye-catching appeal. Hugh Laurie knows how it's done.
#8: Longer Is Better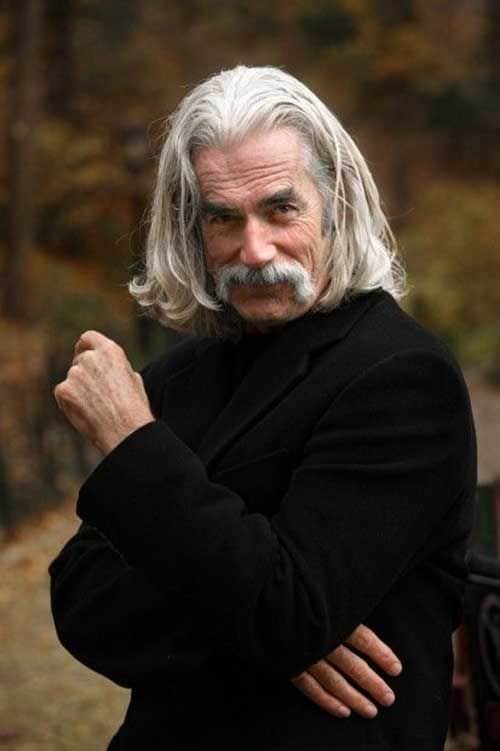 Long silvery hair on an older man is to-die-for. It's somehow both virile and dapper, an unlikely but irresistible combination. Hey, if Sam Elliott can do it, so can you.
#9: The Clooney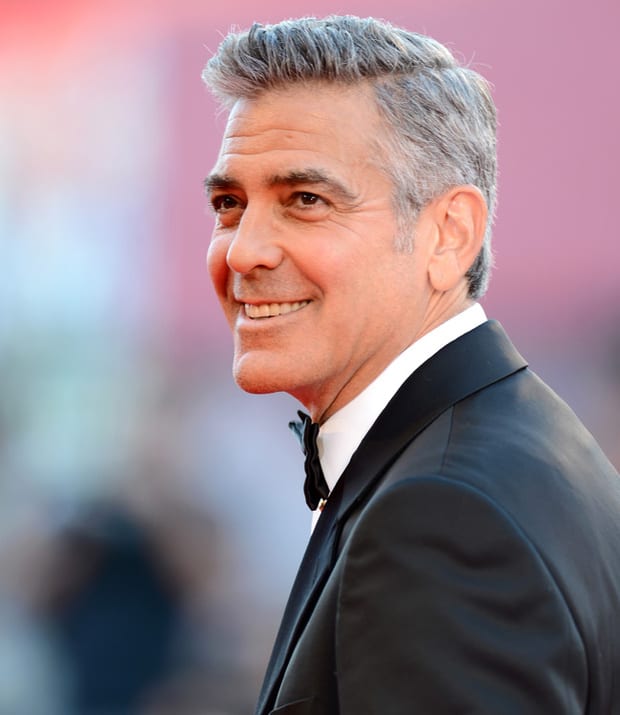 No fake. Whatever Clooney does with his hair ends up trending, so you might as well take advantage of his flawless personal style. You can't beat that quiff, either. It's ten times better than those damn Caesar bangs.
#10: Steely Undercut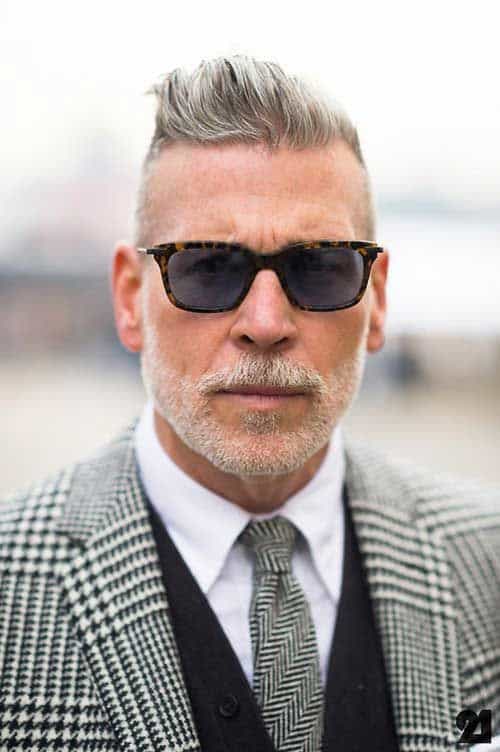 The undercut is probably the hottest gray hairstyle for older men, younger men, women, you name it. People are out there dyeing their hair gray and chopping it into an undercut. You've already got the steely silver locks. Why not get the cut?
#11. Long Hairstyle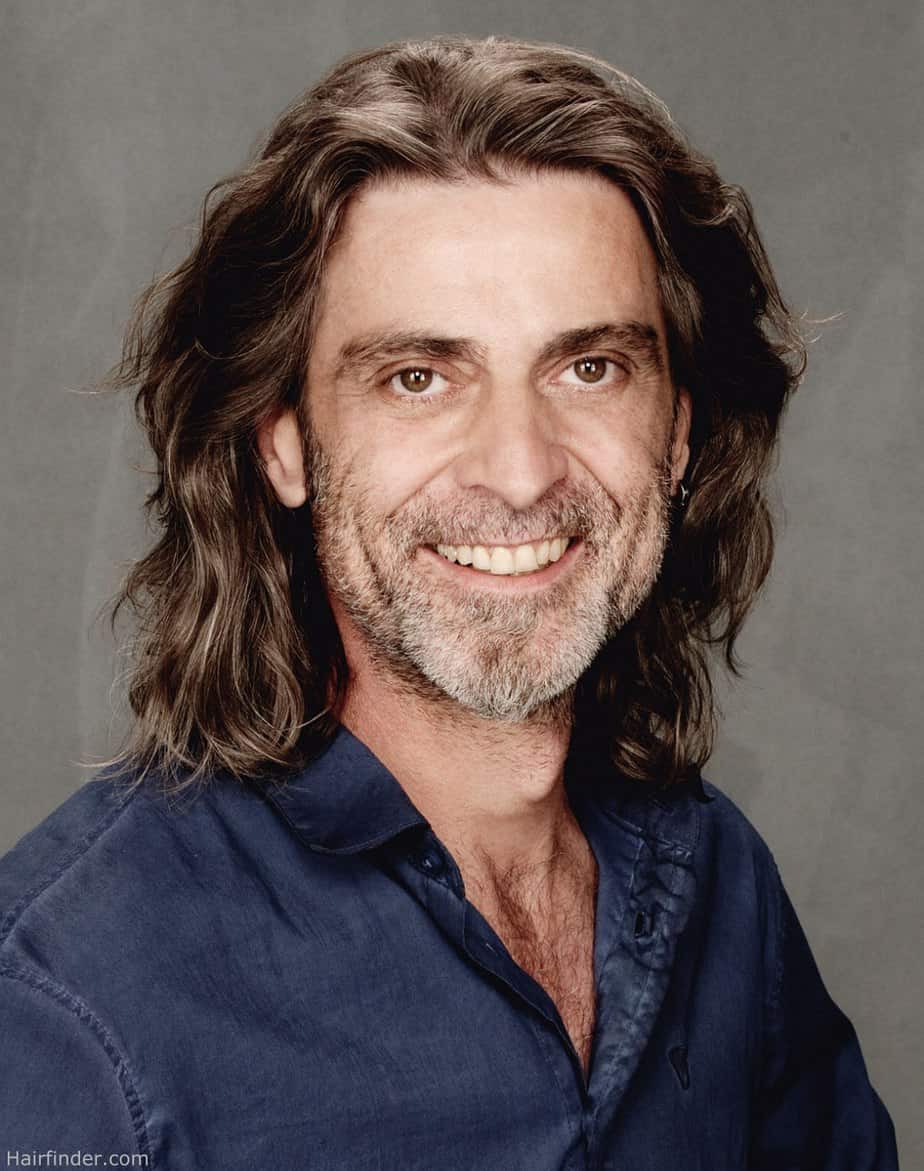 Just because one is old that doesn't mean that his ability to grow hair is any less. One can still rock a long hairstyle if he has enough hair left on his head. And, keep the length good touching the neck.
#12. Black & White Ombre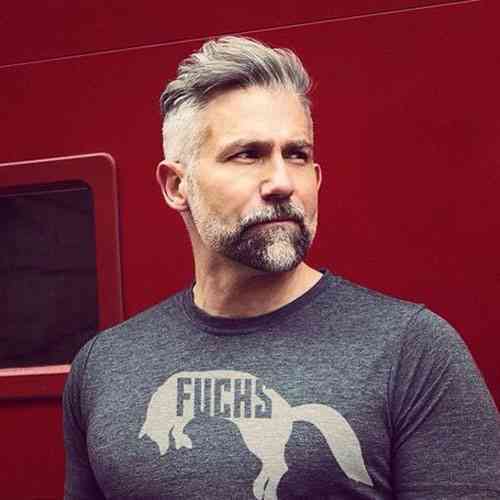 Black and white is the happiest couple out there. These two colors together can enhance the beauty of any style within a blink of the eyes. You can use black and white color to have a gradient looking hairstyle that will make you look more than awesome.
#13. Undercut with Side Parting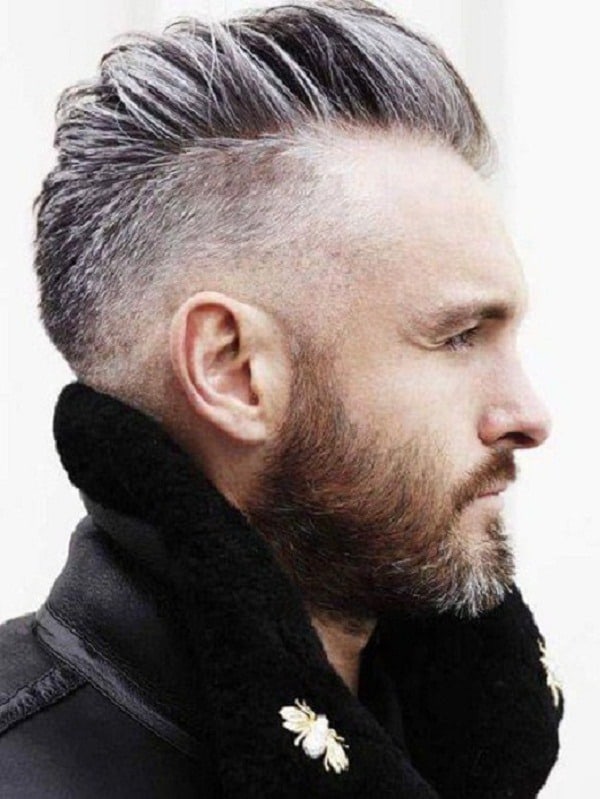 An undercut hairstyle always makes a bold statement. You will never go unnoticed if you have this haircut. Side parting has become a trend in 2023. So, this could be a modern hairstyler for older men.
#14. Black in the Middle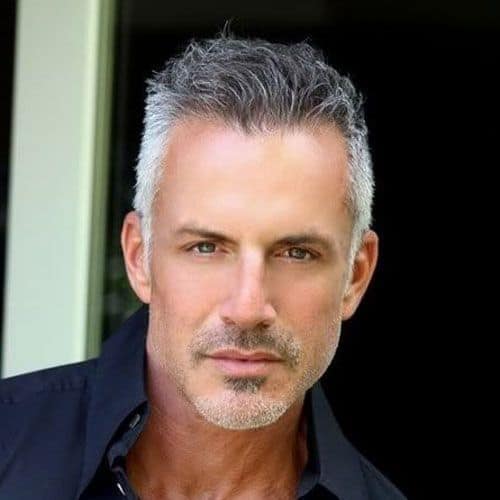 This is an interesting hairstyle. One will get the glam of both gray and black hair equally by this design. Let your natural gray hair grow on the two sides, color the hair of the top with black color.
#15. Medium Dreadlocks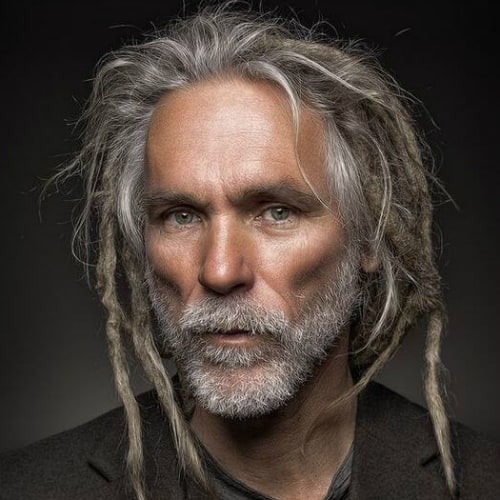 Dreadlocks are not considered fashionable to all. But you can don a deadlock hairstyle if anyone is an extreme hairstyles lover. A medium stubble with a medium dreadlock can be a good pair together.
#16. Robert Downey Jr.

Robert Downey Jr. is a famous Hollywood celebrity who is one of the most popular among the old heroes. His decent black hairstyle can be followed by those who don't like to do anything fancy with their hair. Robert Downey has a nice Balbo beard. You can try that too.
#17. Long in the Sideway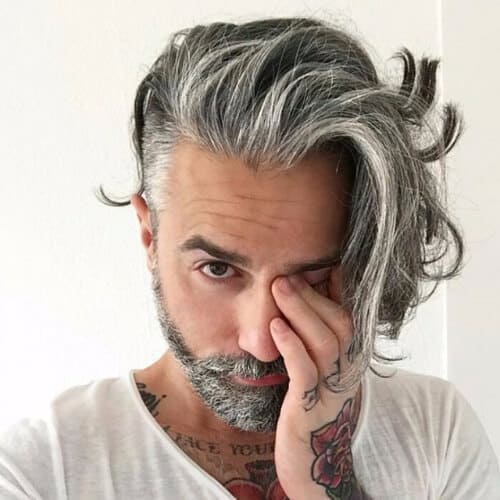 This is a hairstyle for those cool older men who love to stay young at any cost. Trim the hair of one side keeping the hair short and keep the hair on the other side as long as you want. Then comb them sideways and rock these beautiful hairstyles for older men.
#18. Slicked Back Hair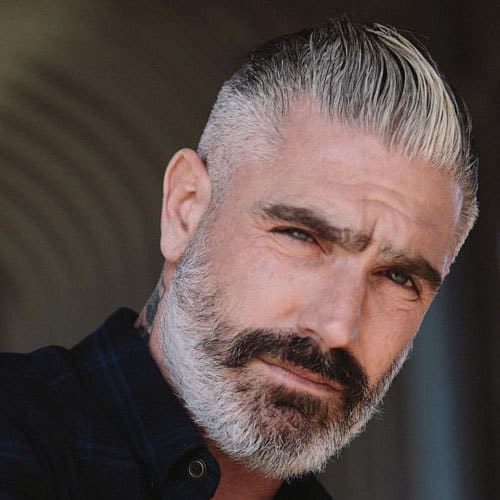 This is a classic and common hairstyle. Slick the hair back using high-quality hair gel. No matter what colored hair you have, just keep it natural.
#19. Half Gray with White Amish Beard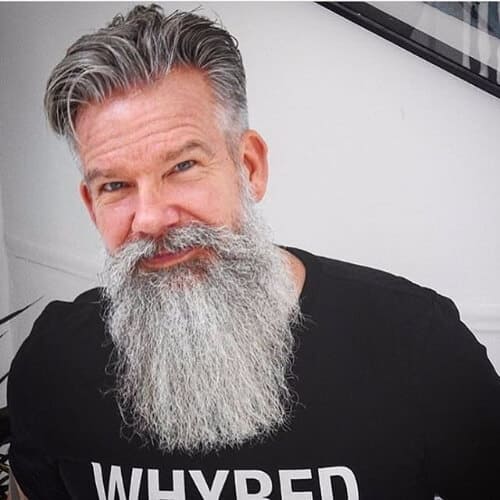 A beard can a beautifying ornament for the older men. Having an Amish beard will prove that, still you are so manly at this old age. Have a tapered haircut associated with a long and full beard to get this look.
#20. Wavy Gray Hair
If your hair has completely turned into gray, no worries, you can still get a great hairstyle. Check this one from our top 20 list of hairstyles for older men. This gray and wavy hairstyle will surely add glam to your look.
More Hairstyles For Older Men
Along with other things, a hairstyle also reveals the personality of a man. So, it's necessary to choose the hairstyle that perfectly goes well with his nature. 50 years is known as the first stage of embracing the word more 'old guy. So if you want to give yourself a 'classy look' at this stage, you still can!
There are numerous age-appropriate short and long hairstyles for older men over 50 and among them, here we've handpicked the below hairstyle ideas.
21. High And Tight Hair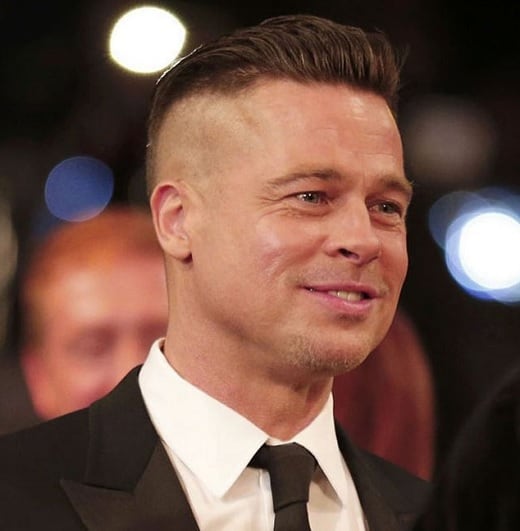 22. Shoulder Length Slicked Back Hair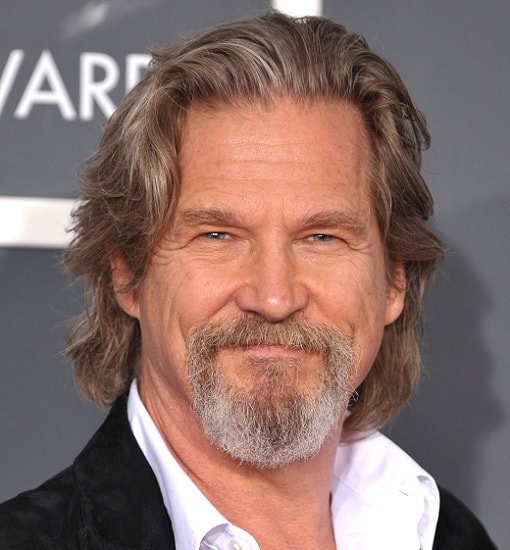 23. Old Man With Long Hair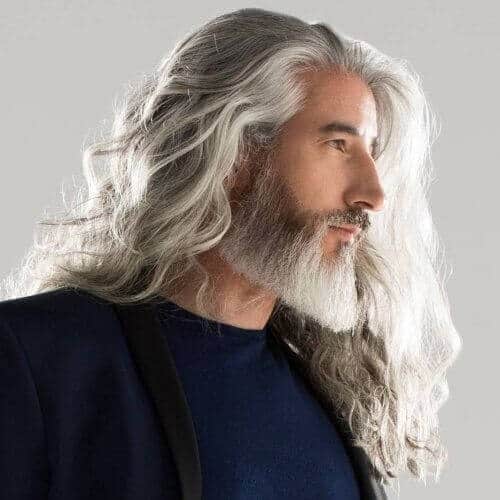 24. Short Wavy Hair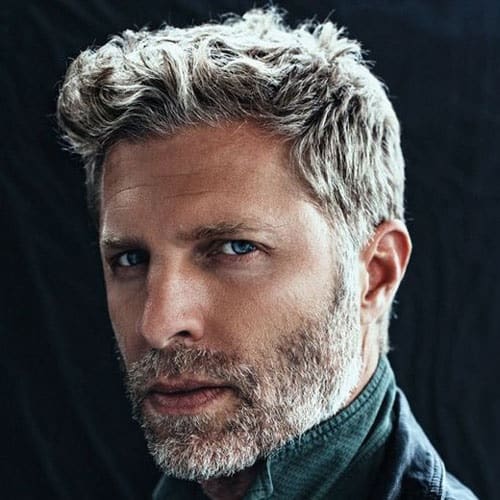 25. Man Bun for Old Guys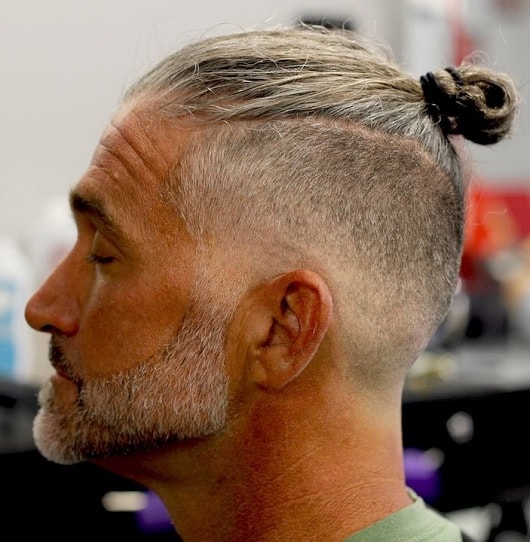 26. Messy Wavy Hairstyle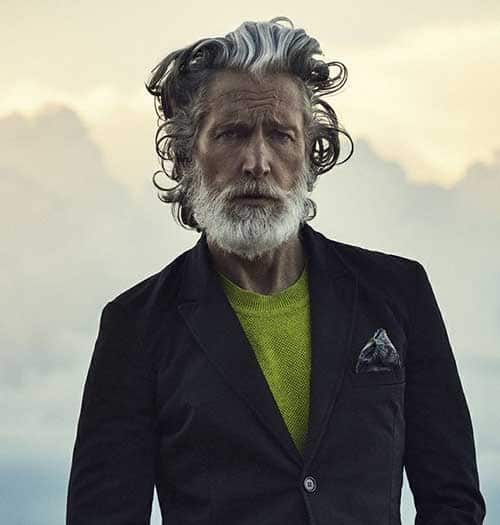 27. Pompadour Hair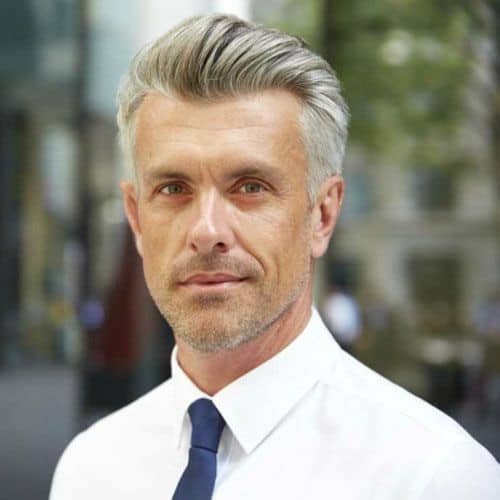 28. Short Curl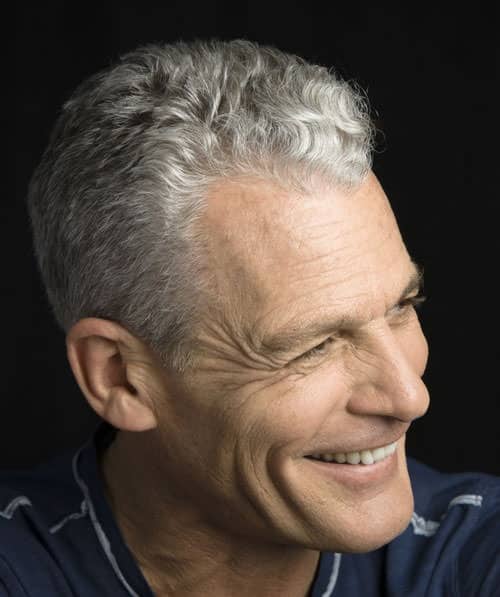 29. Mid-length Slicked Back Hair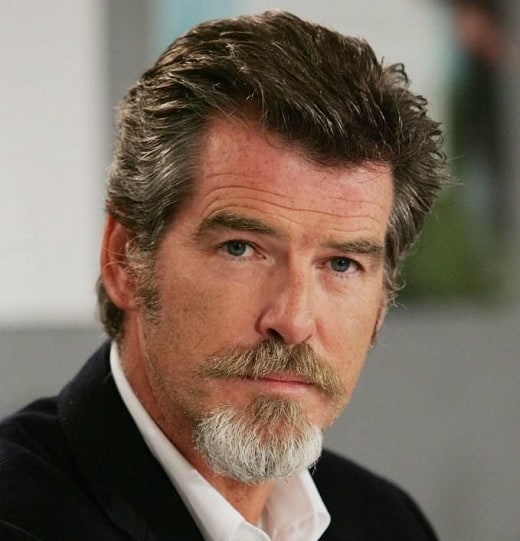 30. Taper Fade Hair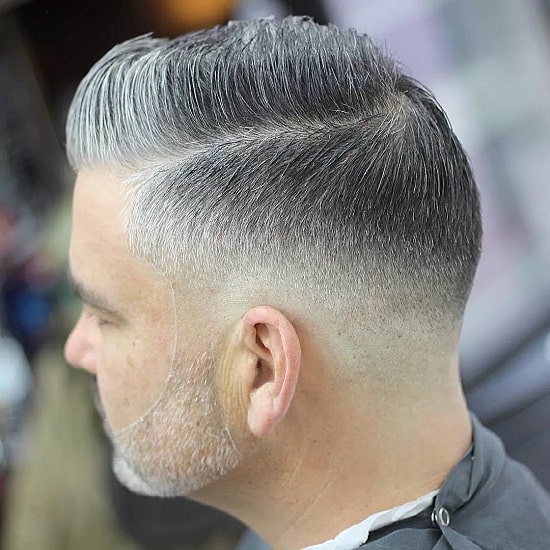 31. Skin Fade With Full Beard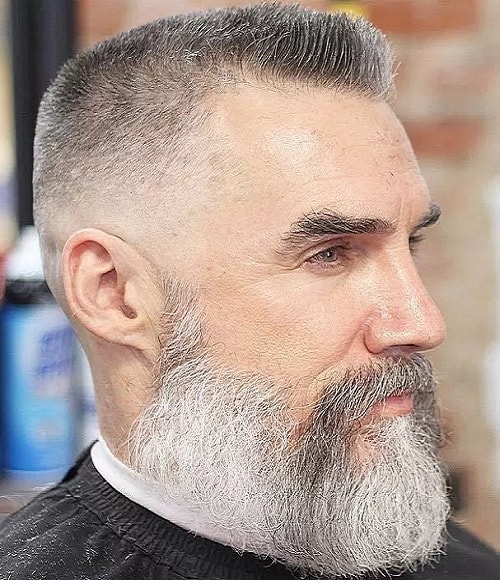 32. Guy Over 50 With Short Hair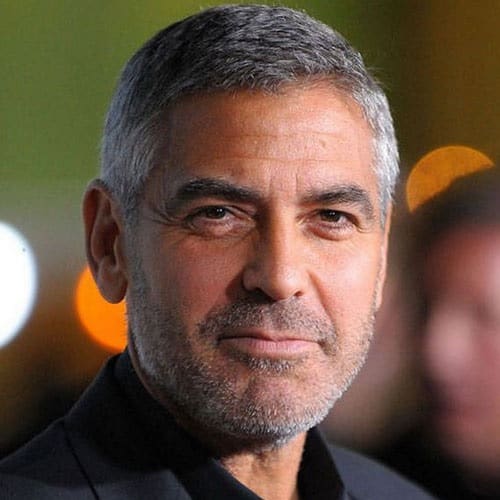 33. Undercut Hair With Stubble Beard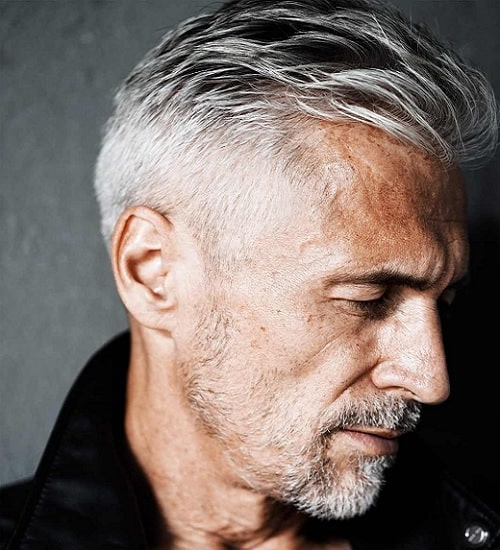 Other Gray Hairstyle Ideas for Older Men
Two primary factors are the texture of the hair and the thickness. Combining black with gray hair tends to grow in with a stiffer texture than others. Receding hairlines, thinning hair, and bald spots can have a major impact on what styles will look good on a man. His facial shape is also an important consideration.
Short Hairstyle
In general, the best looking hairstyles for older men tend to be short. An example would be Clint Eastwood. His hair continues to be full and thick, making it possible for him to wear a medium-length cut that takes advantage of his hair's natural waves.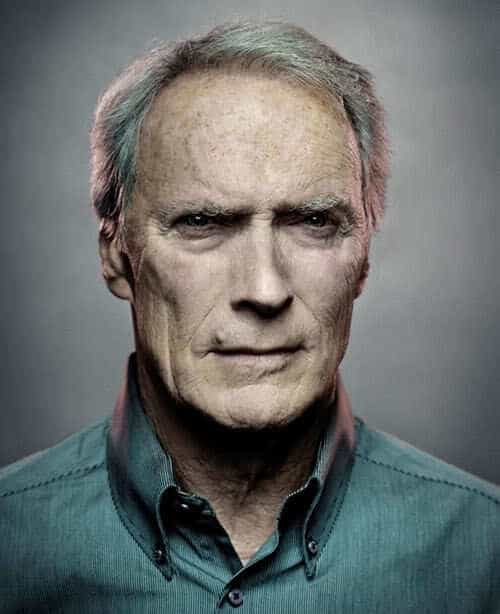 Clint Eastwood hairstyle
Buzz Cut
Buzz cuts are not uncommon, though some men maintain thick enough coverage to be able to wear longer styles.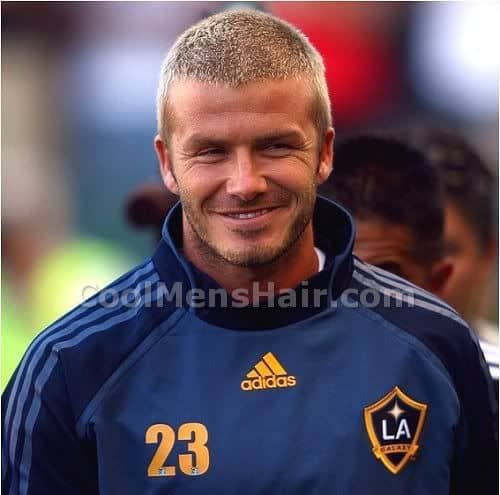 David Beckham's buzz cut hairstyle.
Caesar Cut
Men who are experiencing a receding hairline are more likely to need to choose a short cut such as the Caesar or one that permits a slightly mussed look. These styles can camouflage the hairline without looking forced the way some older styles did in the past.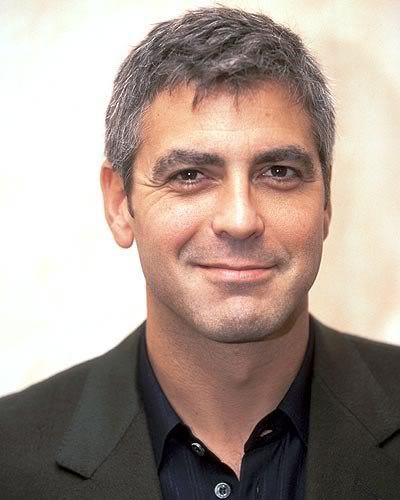 George Clooney hairstyle.
Spiky Hairstyle
The facial shape will impact the number of styles that are available to older men with gray hair. Those with round faces will tend to look better with square cut styles such as a flat top. For those who want to go wild, short spiky hairstyle like Sting is a great choice. Rounded styles can make the individual look fatter than he really is.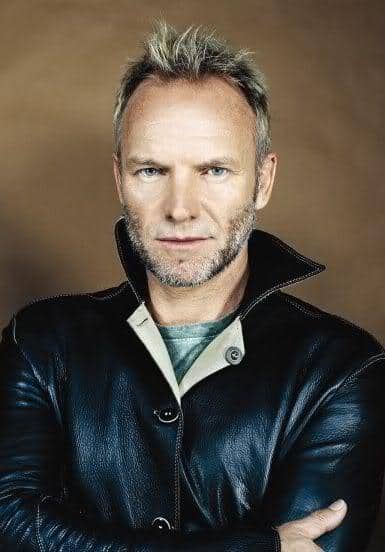 Sting hairstyle.
Short to Medium Length Hairstyle With Razor Ends
Men who have a bald spot at their crown might consider a medium length style with razor cut ends to provide texture if their hair is still thick. This can help to draw attention away from the bald spot and provide a certain amount of natural-looking camouflage. Those who are balding in general or whose hair is thinning dramatically should stick with simple, short haircuts.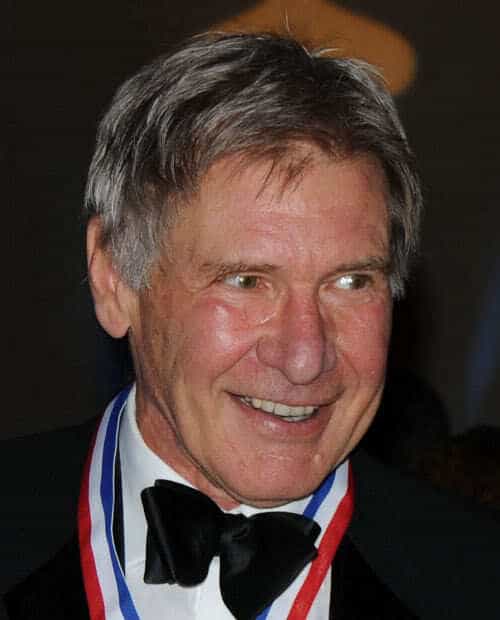 Harrison Ford hairstyle.
Side Parted Hairstyle
Men who have strong jawlines and/or square faces usually look pretty good in medium or long styles. They may also choose to go with a short, rounded style such as parting the hair on one side and combing over.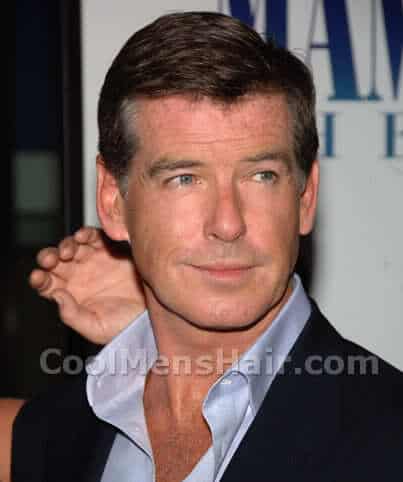 Pierce Brosnan hairstyle.
Gray Hairstyle
Many different styles that are popular today can be worn with gray hair as well as other colors. One key is selecting gray hairstyles for older men that project an air of confidence. A more modern style can help a man look younger than going with a style popular decades ago.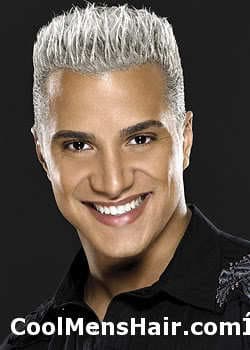 Jay Manuel colored hairstyle.
The fade:
Effortlessly style your hair with the fade cute as you embrace your years.
Short Natural Curls:

The short natural curls remain an all-time favorite. It gives a messy yet warm look that is enough to radiate all the warmth.
Short Formally Cut Messy Hair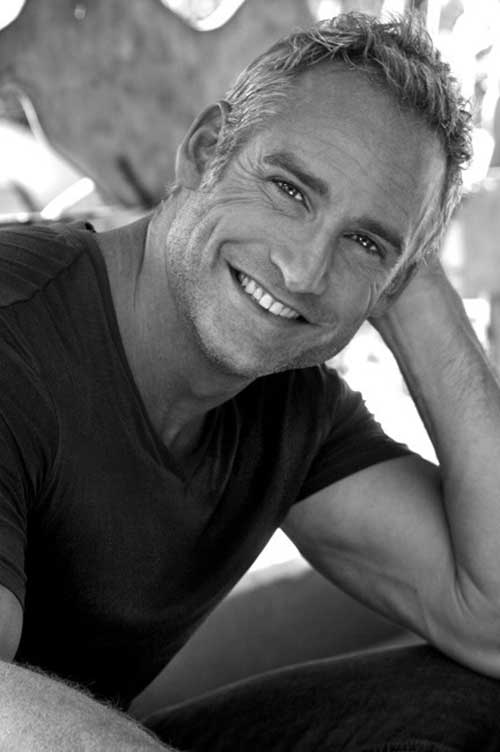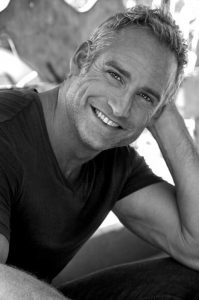 Get a combination of a messy yet casual look with this haircut where your hair is cut short and is styled for a short mess. Obviously a very attractive look.
Crew Cut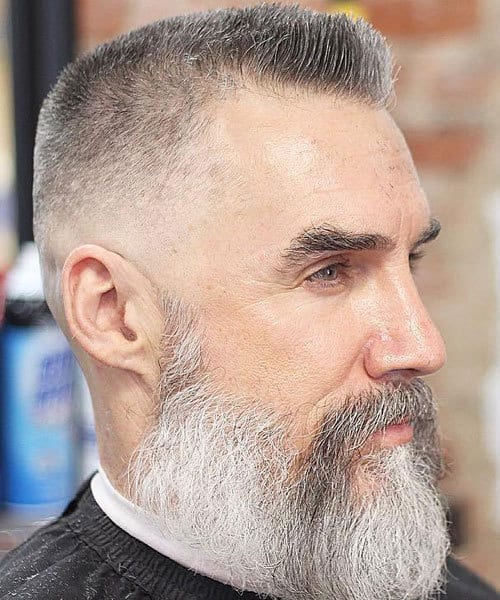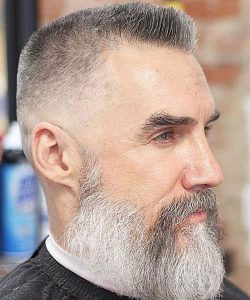 Get this cool crew cut that slowly fades along the sides to accentuate your jawline. It goes best with that beard though.
Quiff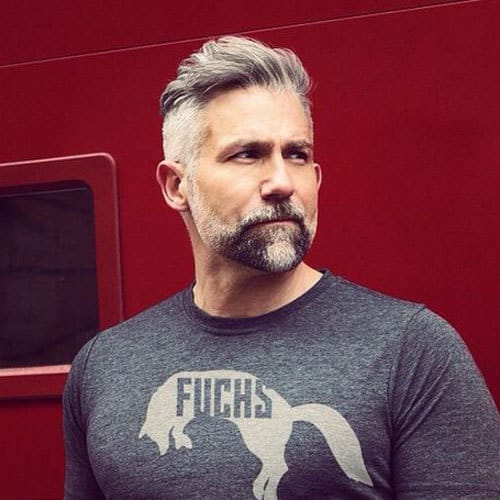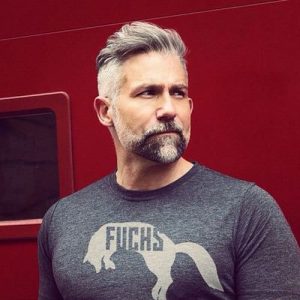 One thing is for sure, the quiff never goes out of style and you can wear it no matter how old.
Slick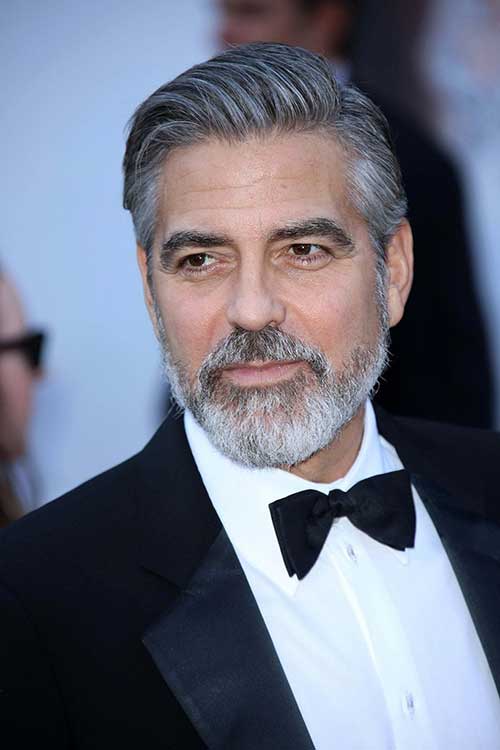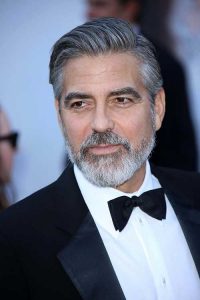 The slick cut side combed and styled with a beard, definitely a head-turner because of not only the elegance in the look but also the maturity that it reflect. And hey, maturity is attractive.
Long Wavy Hair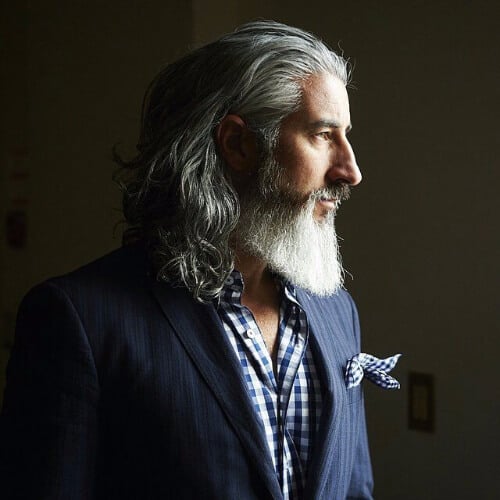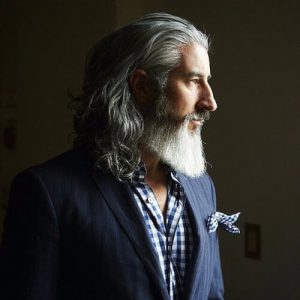 Get the longer wave to give yourself an eccentric look and pair it up with a beard to perfectly create harmony between eccentricity and conventional ideas.
More Photos of Older Men Hairstyles
One can find a style that he thinks might look good on him and take the picture to his stylist. It might, however, be a good idea to allow the stylist the right to override the choice if he/she thinks the style would not work with one's features. After all, this person is trained to recognize how certain styles will look with certain facial shapes.
One's best bet is probably to let the stylist have free reign in selecting hairstyles for older men. They can choose the style that best suits one's features and hair texture. This will assure one that he is getting the best possible style to fit him.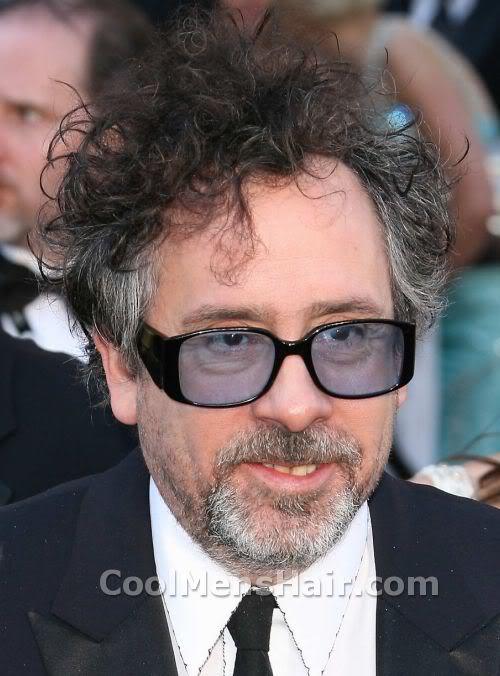 Tim Burton curly hairstyle.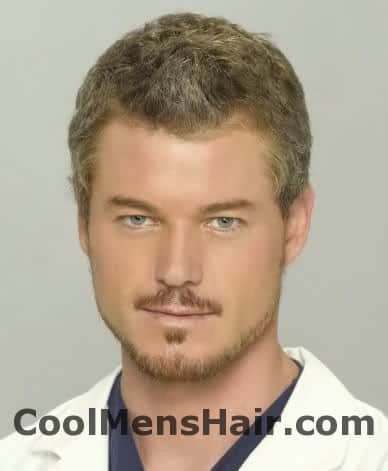 Mark Sloan (Eric Dane) hairstyle.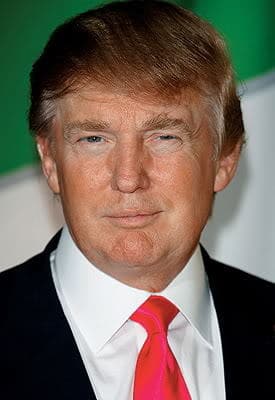 Donald Trump hairstyle.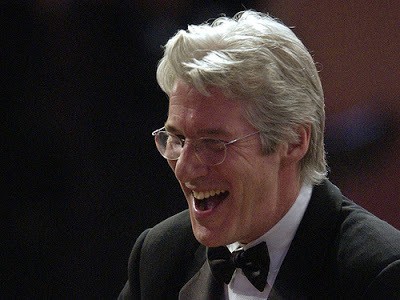 Richard Gere hairstyle.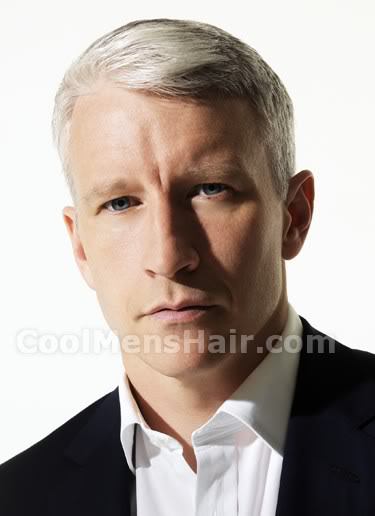 Anderson Cooper ivy league haircut.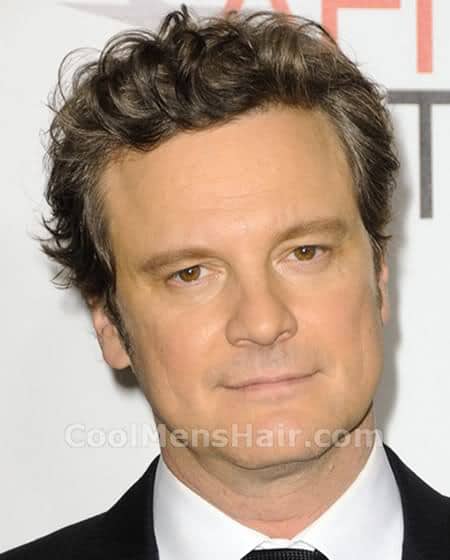 Colin Firth curly swept back hairstyle.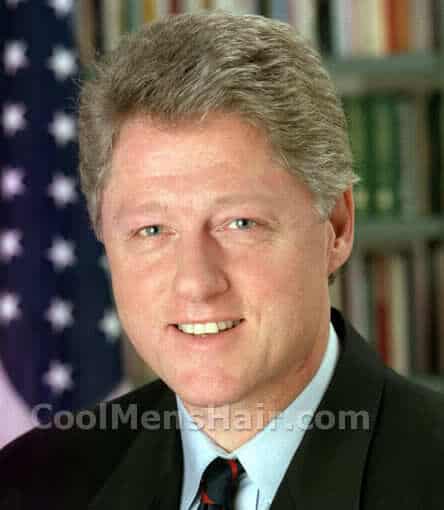 Bill Clinton hairstyle.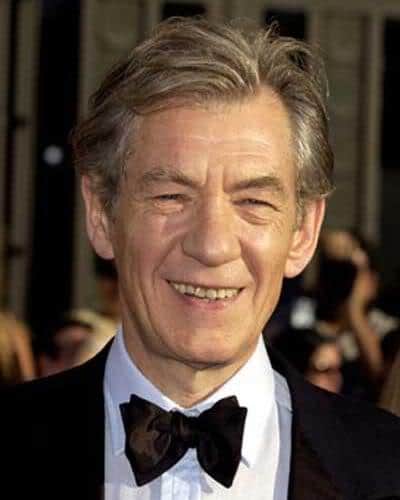 Ian McKellen hairstyle.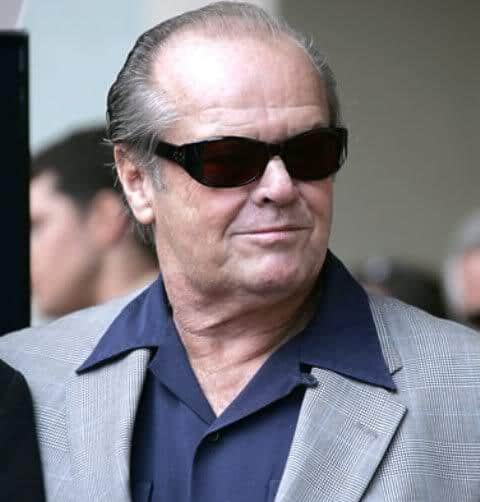 Jack Nicholson hairstyle.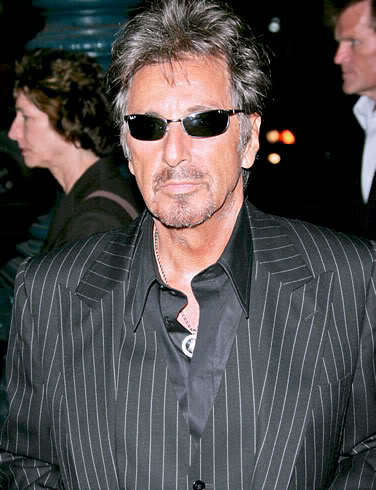 Al Pacino hairstyle.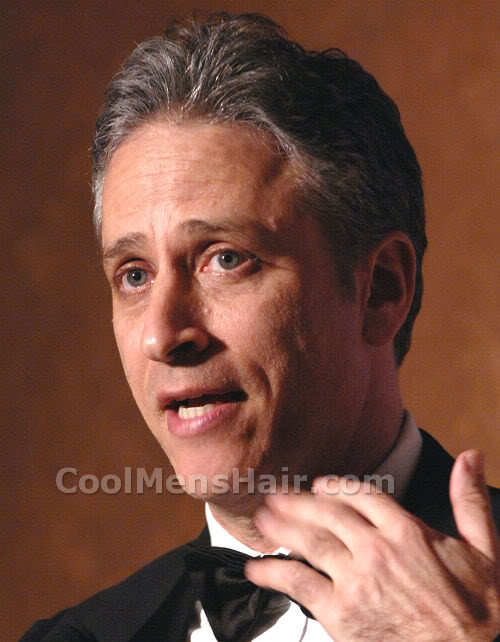 Jon Stewart hairstyle.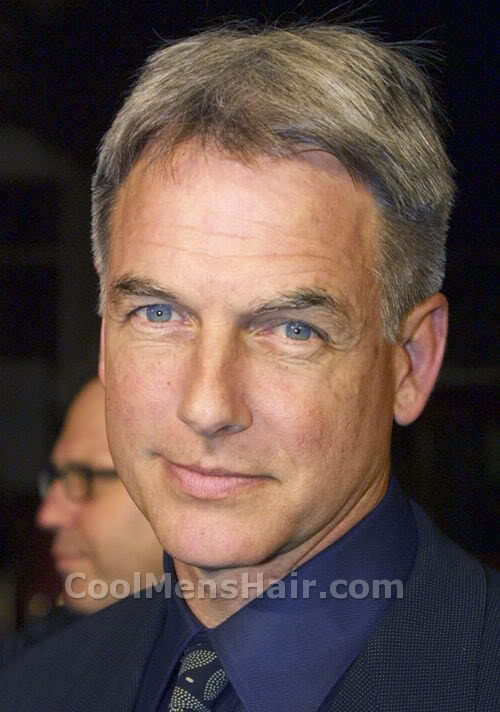 Mark Harmon hairstyle.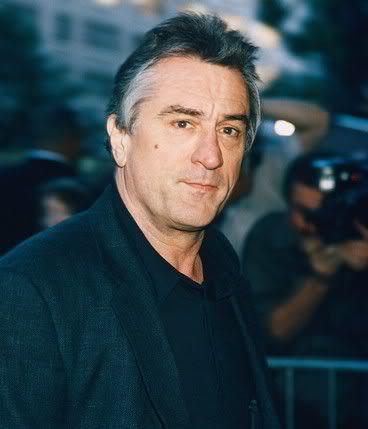 Robert De Niro hairstyle.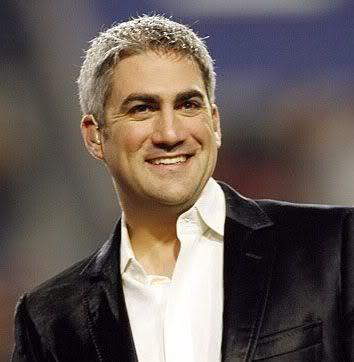 Taylor Hicks hairstyle.

Steve Martin hairstyle.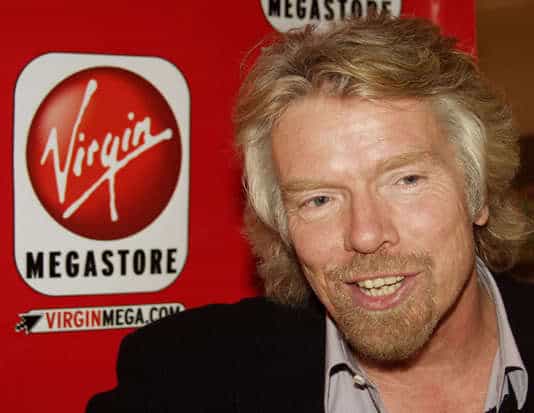 Richard Branson hairstyle.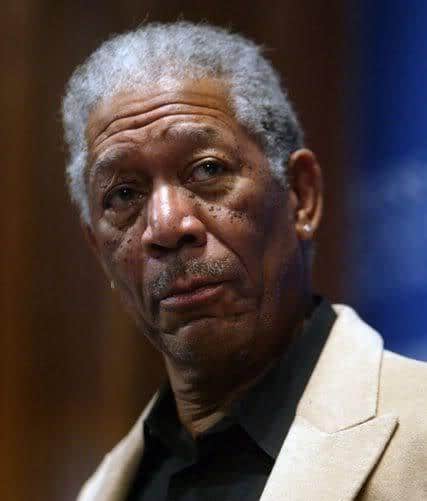 Morgan Freeman hairstyle.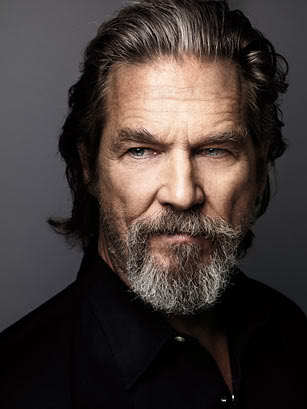 Jeff Bridges hairstyle.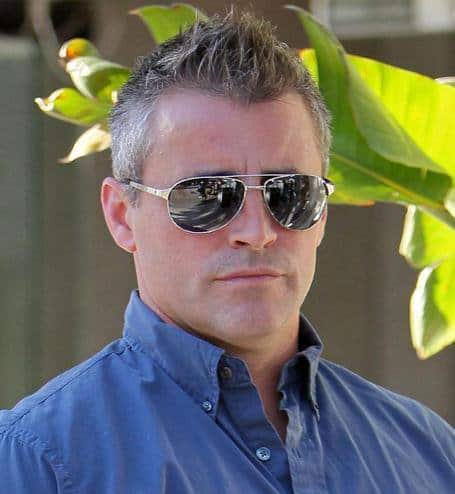 Matt Leblanc hairstyle.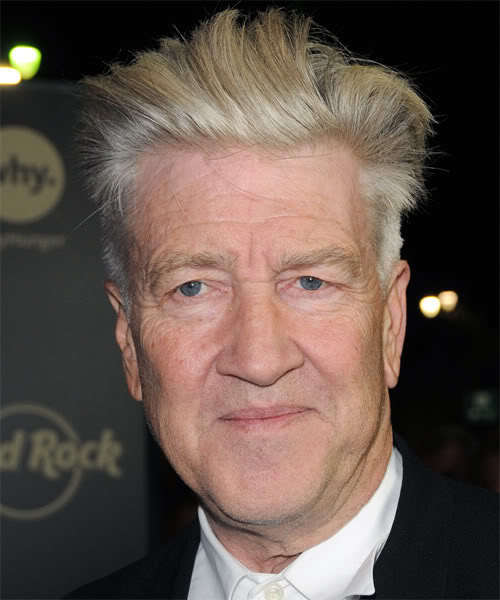 David Lynch hair.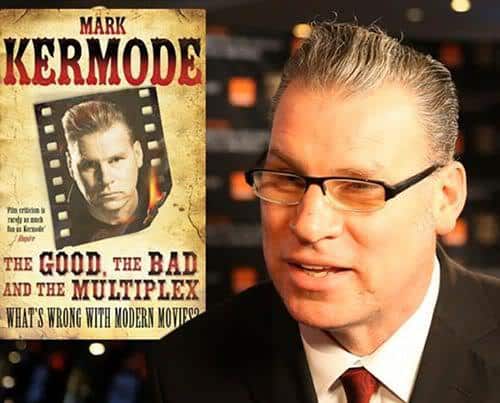 Mark Kermode hairstyle. Photo credit: Den of Geek.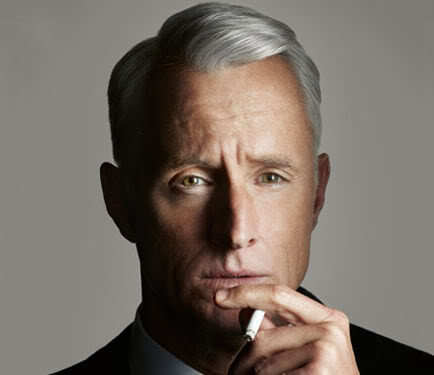 Roger Sterling hairstyle.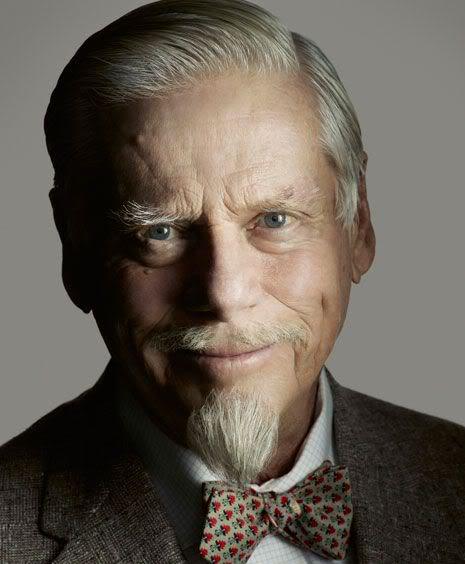 Bertram Cooper hairstyle.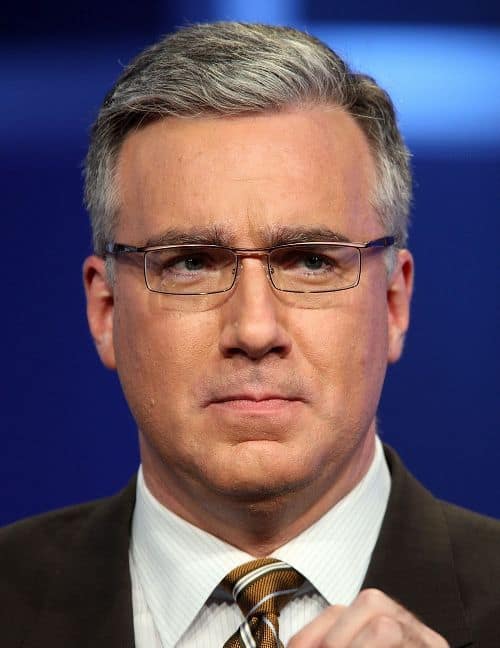 Keith Olbermann hairstyle.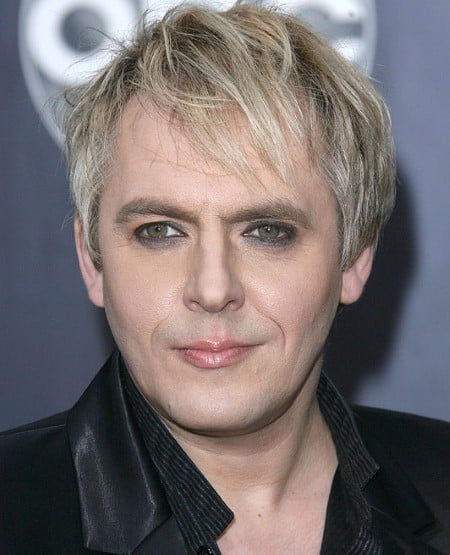 Nick Rhodes hairstyle.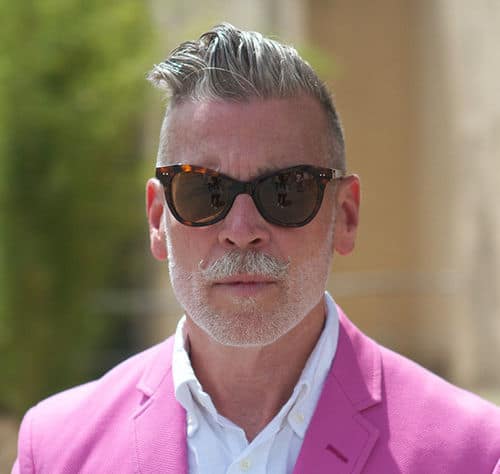 Nick Wooster hairstyle.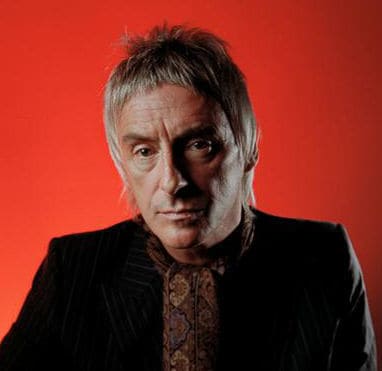 Paul Weller hair.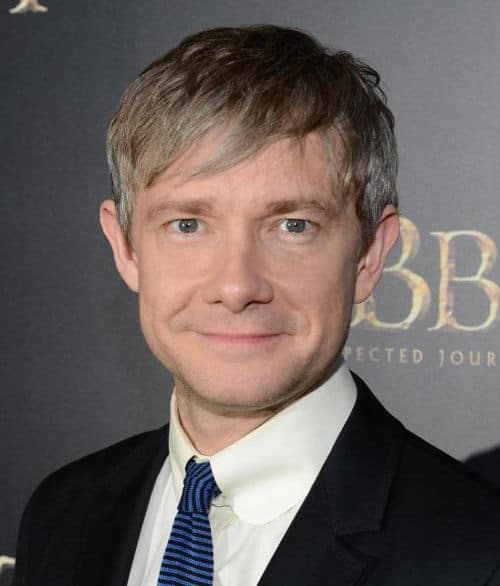 Martin Freeman hair.
Any haircut you got when your hair was black, brown, blonde, or red can now be turned into a gray hairstyle for older men. There are no limits. What will you do once your hair starts to go gray—get a flattering haircut or dye it back?
Here are some of the most popular gray hair products you can buy.
Selecting hairstyles for older men can be a complicated affair. Many simply choose to go with the option of having the hair cut short and close to the head. Buzz cuts are among the most commonly seen styles on men who have gone gray.
However, there are other options available for those willing to consider how their facial features and hair condition can work together. Certain factors, such as thinning or balding vs maintaining a full thick head of hair, will have a direct impact on the best choice.
The shape of one's face will have a strong impact on what styles will work as well. This is because one wants to use the hairstyle to reshape the face and make it appear more oval in shape. Those with oval faces can wear virtually any style they choose.