High top fades with dreads are amongst the trendiest hairstyles amongst men today! Everything about this hairstyle is sexy and chic! They are elegant, rugged, tough, and handsome, all at the same time! Why wouldn't a man want to sport a style that would make him look more appealing?
What is High Top Dreads?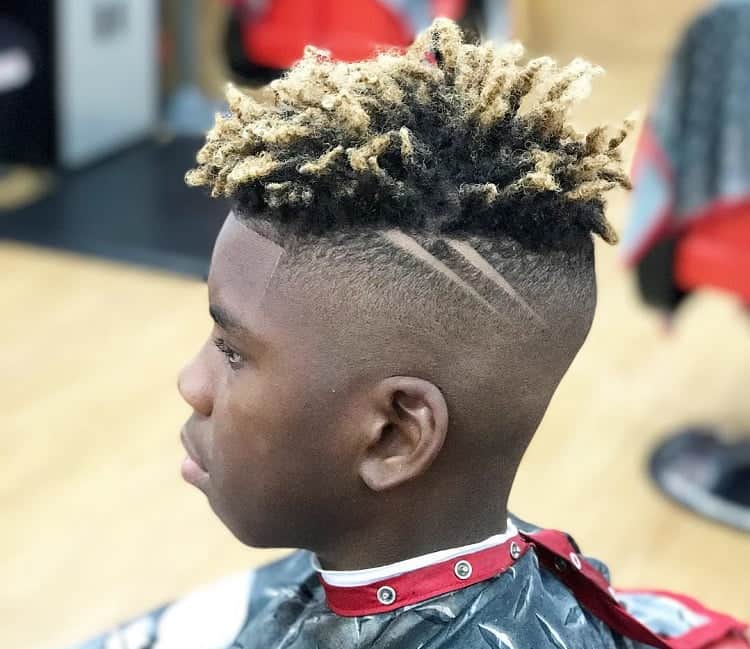 Dreads or dreadlocks are hair strands that resemble something like rope formed as a consequence of matting or braiding hair. It also may be availed by applying a technique called "twist and rip".
A high top fade refers to the fade haircut that involves a tight undercut. If a high top fade is associated with some dreadlocks on the top, it is called high top fade dreads.
Types of High Top Fade Dreads
There are a few types of high top dreads in terms of the length of the dreads. It can also be divided into a few types in terms of the density of hair.
Some high top fades with dreads have extremely tight dreads and some have comparatively less tight braiding of hair. High top dreads long and high top dreads short are the salient sorts of dreads with fade.
Best High Top Fade Haircuts with Dreads
Check out the best 18 high top fade with dreadlocks styles for men below!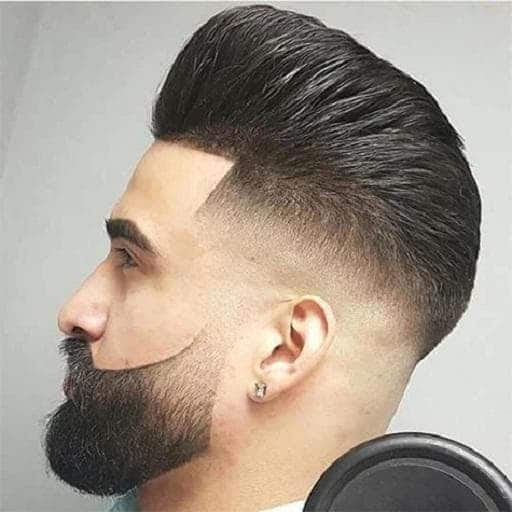 What is more fun than mixing high top dreads with Mohawk? All you need to do is first make a Mohawk by trimming either sides fade. Then, you got to keep an amount of hair in the middle with which you are going to make your dreads. The style is cool and looks amazing on tall men.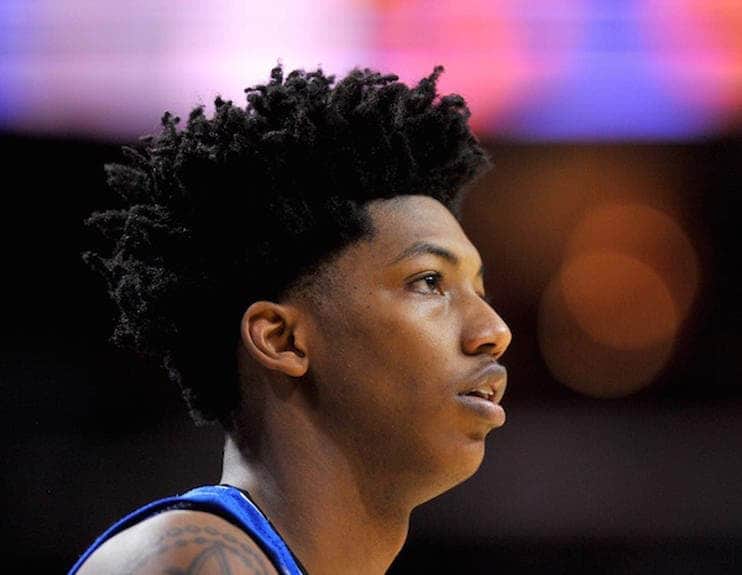 This dread looks messy and nice. All you need to do is place the dreads with fade by starting in between letting it spread out to all the sides. The dreads look unkempt and nice.
3. Designed Dreads
For men who love hair designs, you can place your high top dreads in such a way that there is a design in between. This might not be visible in general but every time you bow down, you are going to make a statement. Highly recommended for future rock stars, it makes you look cool and smart. Try different patterns and designs.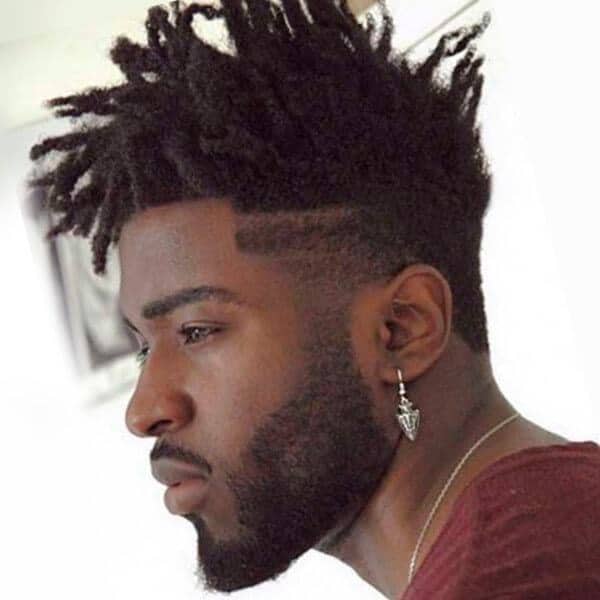 This design is a new trend but is gaining a lot of popularity of late. The haircut requires you to get rid of all the hair on the edges. The remaining portion of your hair should look like a circle. You can then go for a high top fade with dreads in the middle. Color it if you want to make it more attractive.
5. Turban Dread with Taper Fade
It looks extremely hot on men with beards. All you need to do is place your dreadlocks somewhere in the middle. Then tie a cloth around the high top fade dreads like a turban. The dreads should be exposed that's it. If you can contrast the turban color with your kurta, you are sure to make a number of heads turn.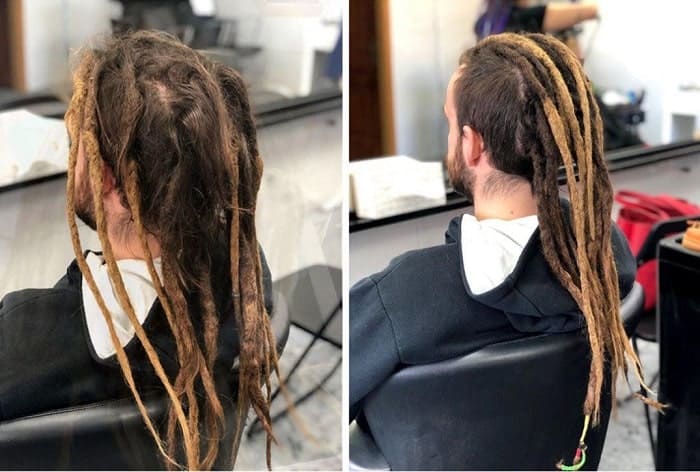 If you are planning to grow your hair, you can go for long hair & low fade combined with high tops. Being all your hair in the middles and then get your dreads done. You can let your hair loose do those extra eyes on you. You can also get them colored.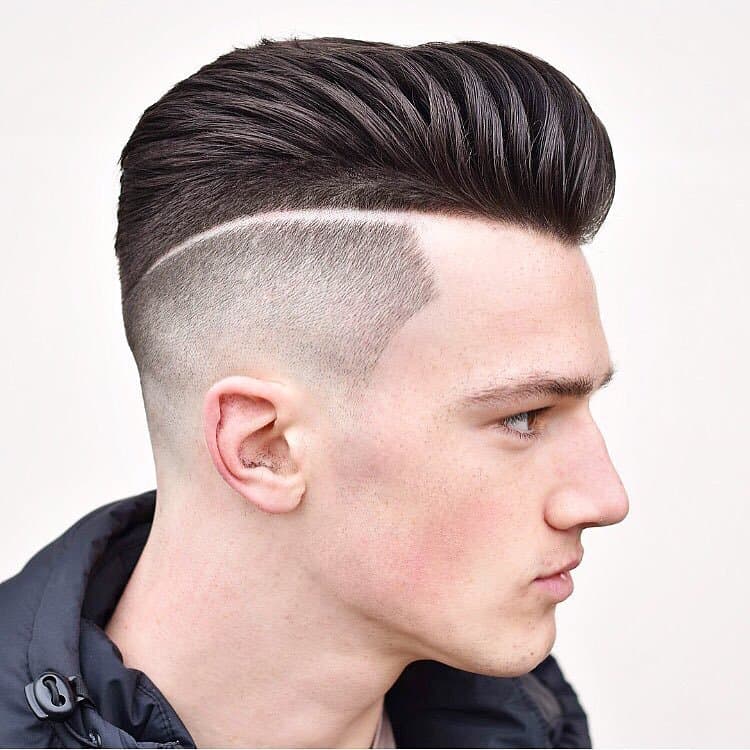 If you have medium-sized hair and want to get high top dreads, you can get your hair in between, make the dreads in such a way that it looks like a small fountain in between. It looks nice of men with short height. You can experiment with the color as well.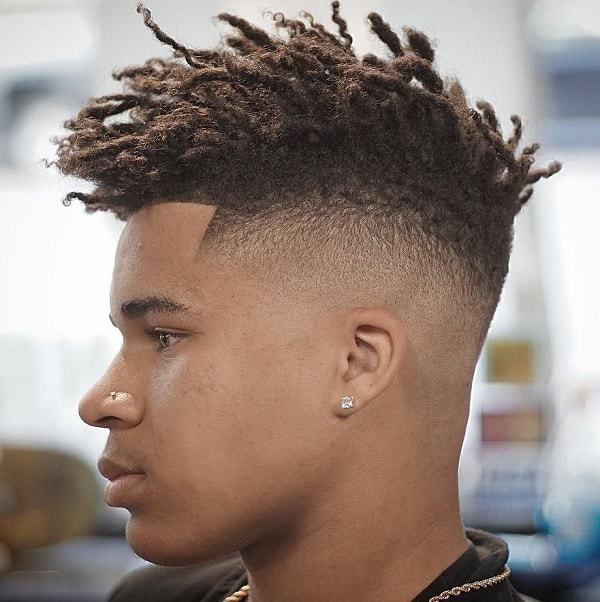 A personal favorite, this dread with fade is all about your personality and aura. You need to get a fade shave on either side with short dreads in the middle that kind of point upward. You can pair it up with headgear or cool shades. This kind of hairstyle not only looks smart but also saves you from the summer heat.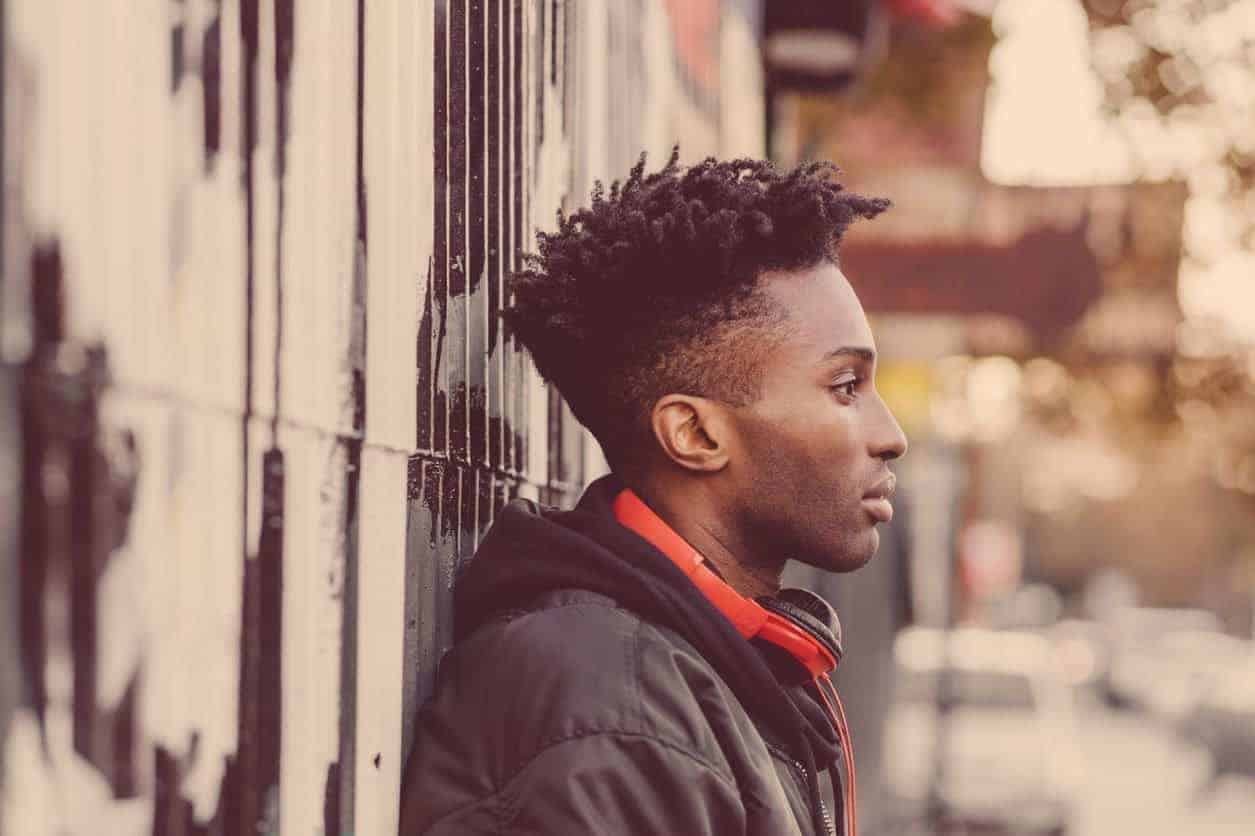 If you want to give a new edge to your dreads, you can get them done in the middle first and then tilt the dreads on one side. You can also go for high top dreads of different sizes. Some of them can go straight towards the top and one or two can hang out. It is a rather casual hairstyle for college-goers.
10. Soft dreads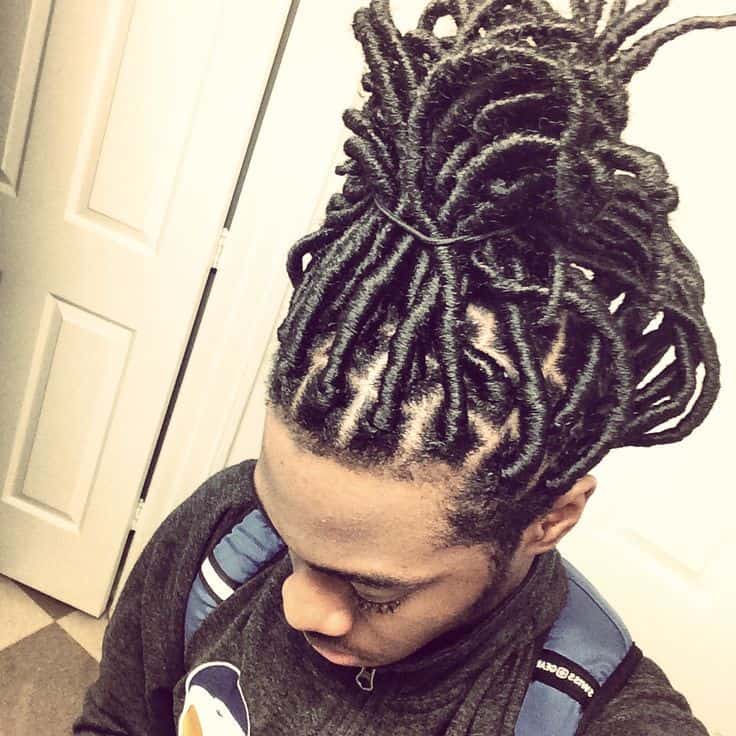 It is not always that you need to get tight dreads. You can go for soft ones which are easy to manage and look cool on men of every age. Pair it up with loose baggy pants, a pair of shades and you are good to go.
11. Top Fade with Long Dreads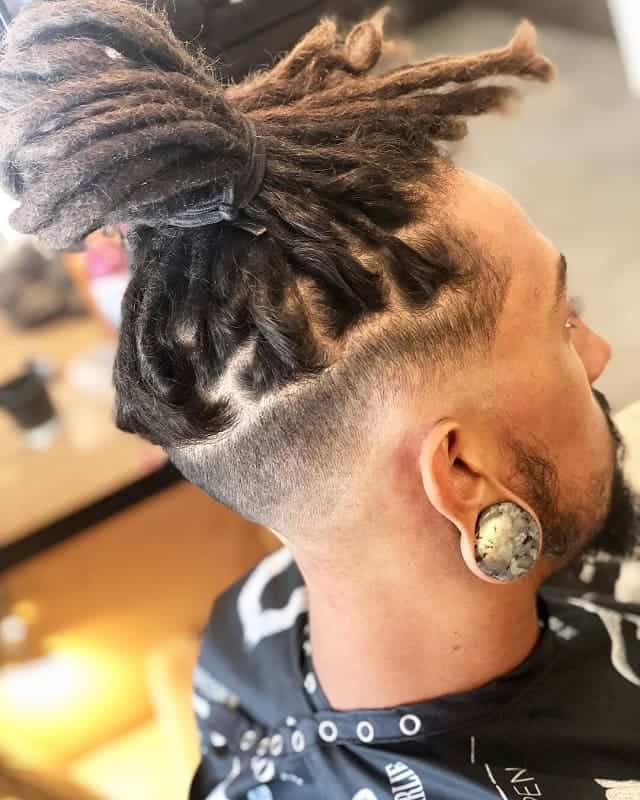 A disconnect dreads with a high top fade is a wonderful pair! And, tie your long dreads into a man bun on the top of your head or a little towards the back part, as you wish! This style is definitely very trendy and looks amazing too!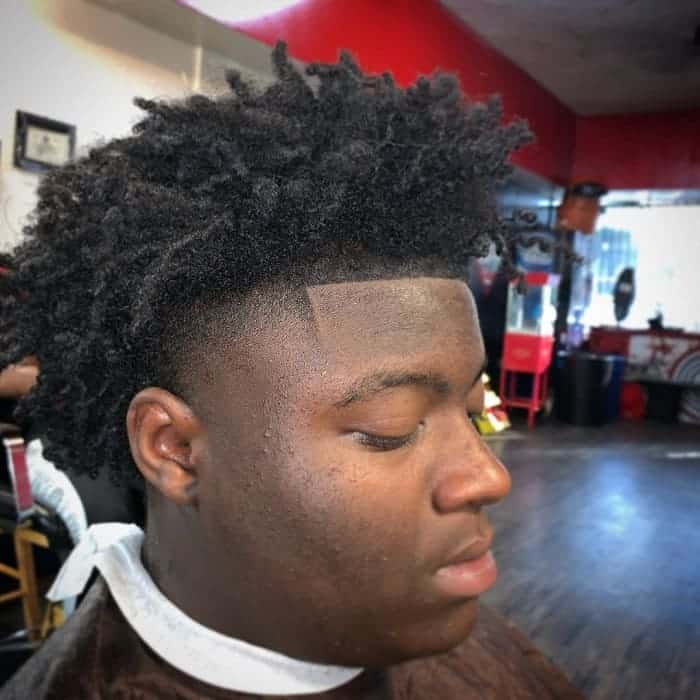 Afro styled hairstyles look fantastic! And they are super trendy. Choose a curly temp fade as well as a high top fade dreads combination for this cut. And, as for the dreads, keep them a medium in length and leave them in afro style to bring a chunky look.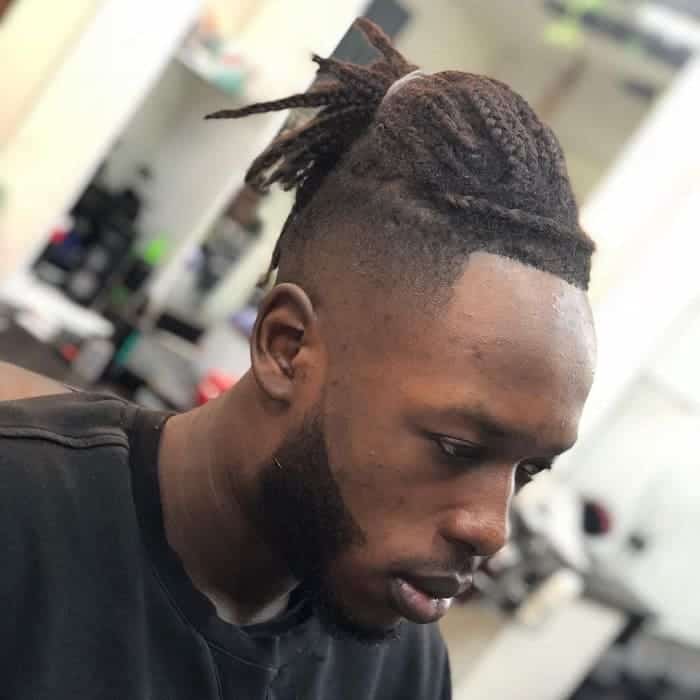 Choose tight dreads twisted well together to create a fine hairstyle. The sides can have a skin fade showing a gradual decrease in hair density. The tightly twisted dreads can be tied together in a fine ponytail. This look is perfect for formal occasions!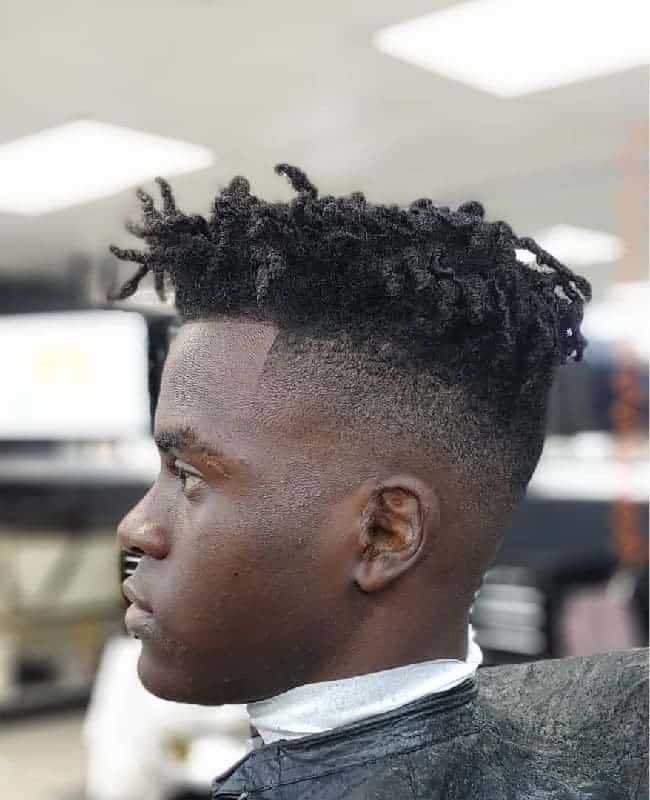 Get a temp fade for the front. For the remaining part, high top fades with dreadlocks is a perfect choice! Leave the dreads to grow wild; keep them short but leave them free and wild to create a perfect afro look.
15. Long and Loose Dreaded Topknot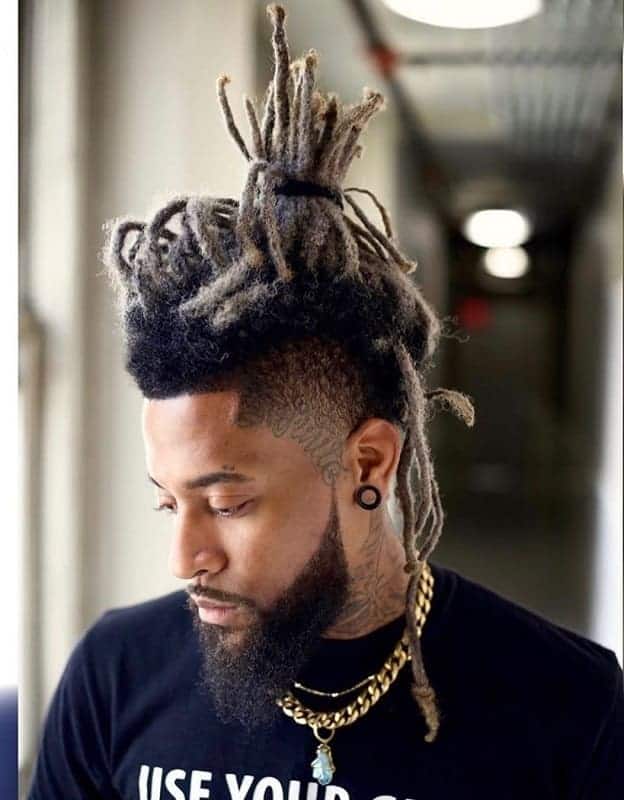 Sounds like a perfect, stylish combination, isn't it? Fades look great on men as it is and the dreads make the look even better! Dye the tips of your dreads into a lighter shade and pull them together into a pony at the top. In case your hair is longer, you could even opt for a bun at the top to suit the look.
16. Short Dreads with Drop Fade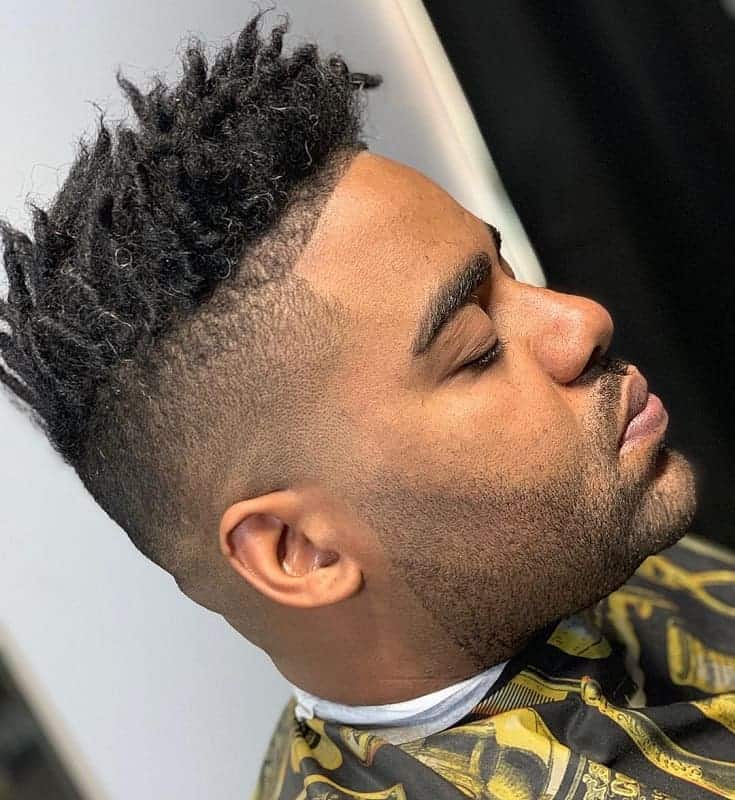 This style is good for those who do not like much styling! Just get yourself a simple high top dreads with a temple fade for the front. And, leave the short dreads free to remain in their natural state. Tight dreads are better suited for this style.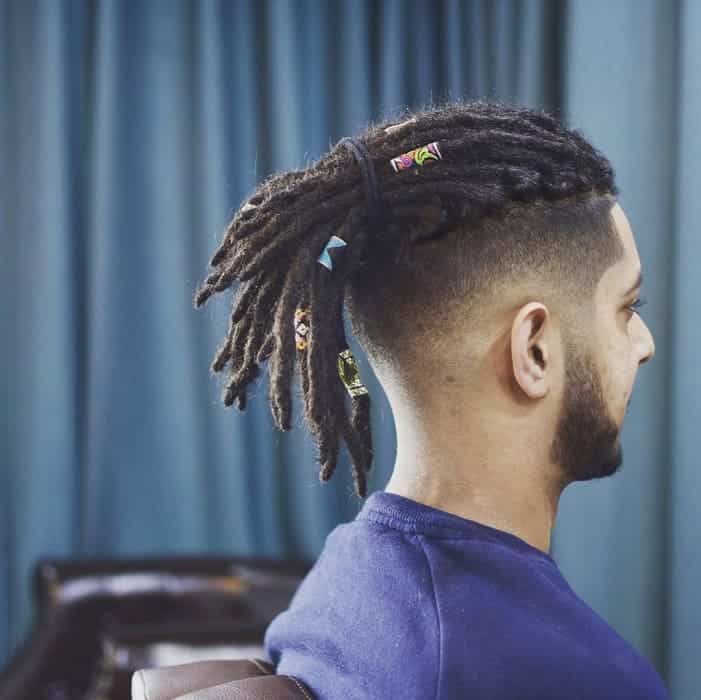 If you are someone who idolizes a Rockstar look, this haircut is for you! For this high top fade dreads cut, grow your hair fairly long so that you can have medium to long length dreads which can be tied together in a pony at the back. And, for the sides, a gradual, high fade will add an extra dimension to the look, making it more appealing.
18. Dreads in A Man Bun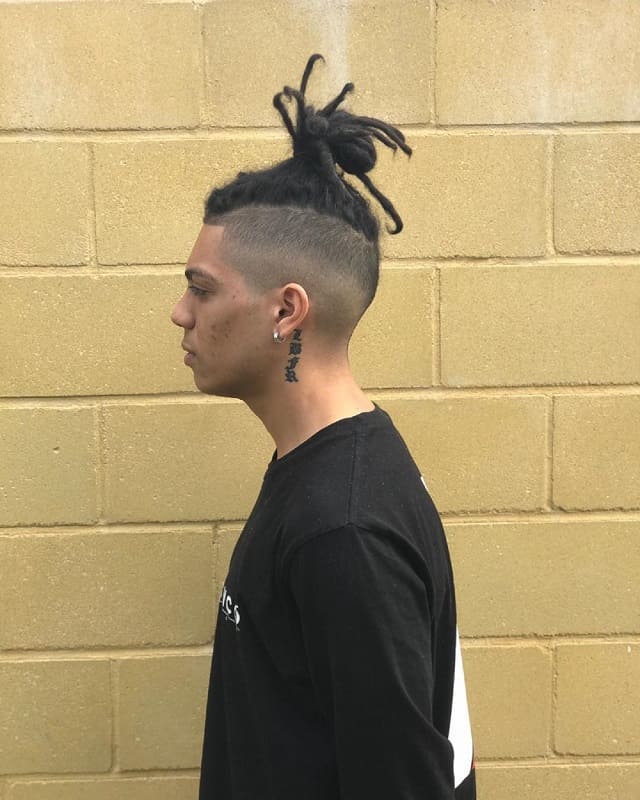 Dreads with fades by themselves look great! Pair them up with longer dreads pulled together in a bun and you get a classic hairstyle to spot! If you have dense, voluminous hair, this style will look perfect on you!
High top fade dreads are certainly totally chic and cool styles that men must try sporting! These hairstyles are funky, show independence, and are a mix of quirky and sophistication. If you don't mind experimenting, this one is a style you must try!