Twist hairstyles for men are becoming so popular nowadays. If you have curly hair and you want to try something new with it, but you are not ready to commit to dreadlocks, twist hairstyles are a great hairstyle to try out. They look neater and shinier than dreadlocks, they look great on short or long hair, and they are not hard to create.
How to Twist Your Hair Step by Step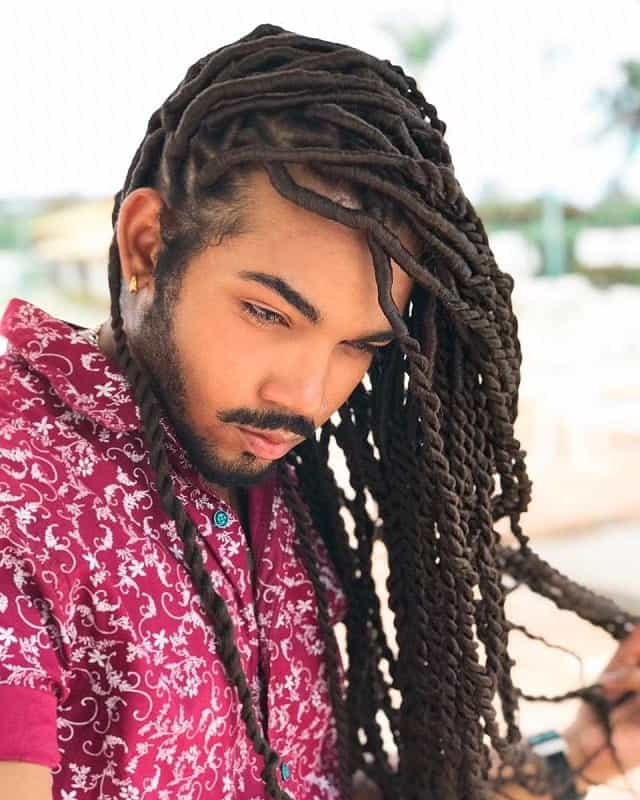 Step 1: Prepare your hair by dampening it and then let it dry a little bit until it's about 90% dry.
Step 2: Prepare the sections of your hair that you're going to be twisting. You can use a little bit of oil to soften the hair but you don't want to exaggerate on that and make it greasy.
Step 3: Comb through. You can use a comb for this, but the technique that works for a lot of people is combing through the hair using their fingers.
Step 4: Take one section in your hands and divide it into two equal strands.
Step 5: Start twisting the strands one around the other making sure that the tension is equal all the way to the ends.
Step 6: If the ends of your hair are dry, you can use a little bit of oil to make them softer. Then hold them between your fingers firmly and then release the pressure and let them form on their own.
Step 7: Repeat the process on the other strands.
Step 8: Once you're done, your twists can last up to a couple of weeks. Meanwhile, you can shampoo them without having to undo them.
Watch The Following Video on How to Twist Men's Hair
How to Retwist Men's Dreads with Top Styles
Cool Twisted Hairstyles for Guys
Have a look at these amazing men's twisted hairstyles that our experts have curated for you!
1. Twists in a Man Bun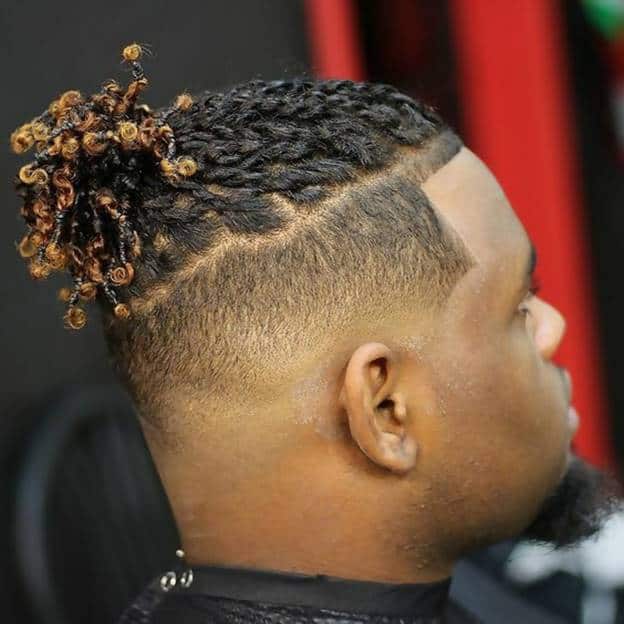 If you have tight afro curls and you want a fun new men's twist hairstyle, you can do a taper fade hairstyle with the twists on top. Then you can bring the twists into a man bun. For an extra bold effect, you can bleach the ends of your hair.
Ideal for: Round and square-shaped faces.
2. Short Twists with Undercut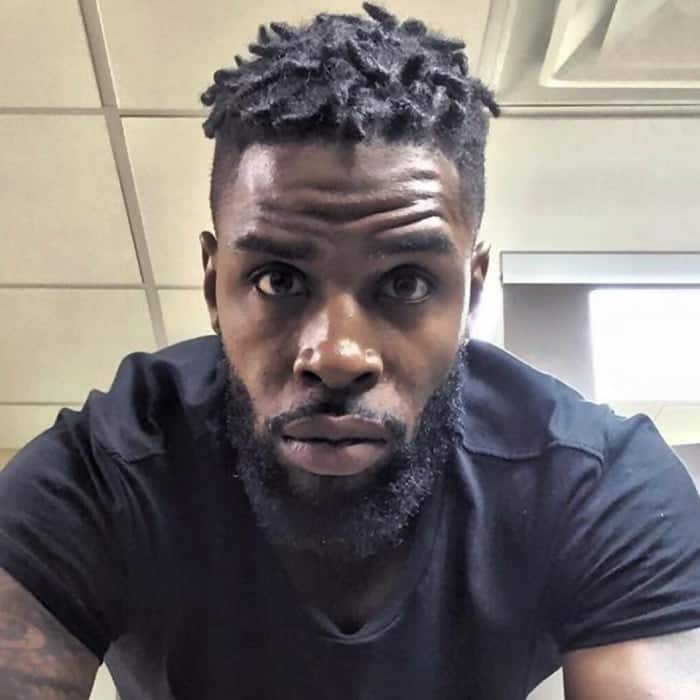 Short twists on top with shaved sides and a beard will definitely make your face look elongated. This twist hairstyle for men also demonstrates that twists can be made on really short hair. And they look great too.
Ideal for: Round and heart-shaped faces.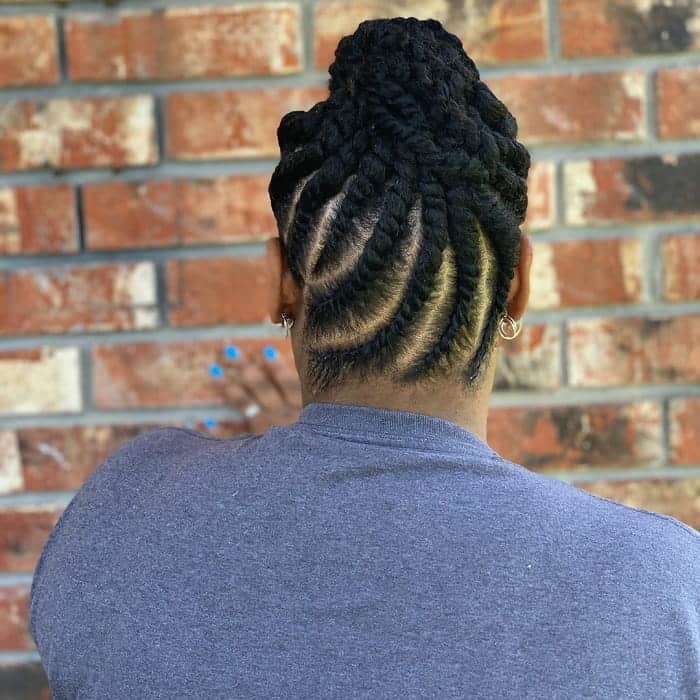 If your hair is super long, you can try out these thick twisted braids with long hair that you would then wear in a big high bun that would emphasize the texture of the hairstyle.
Ideal for: Round and square-shaped faces.
4. Fohawk with Shaved Sides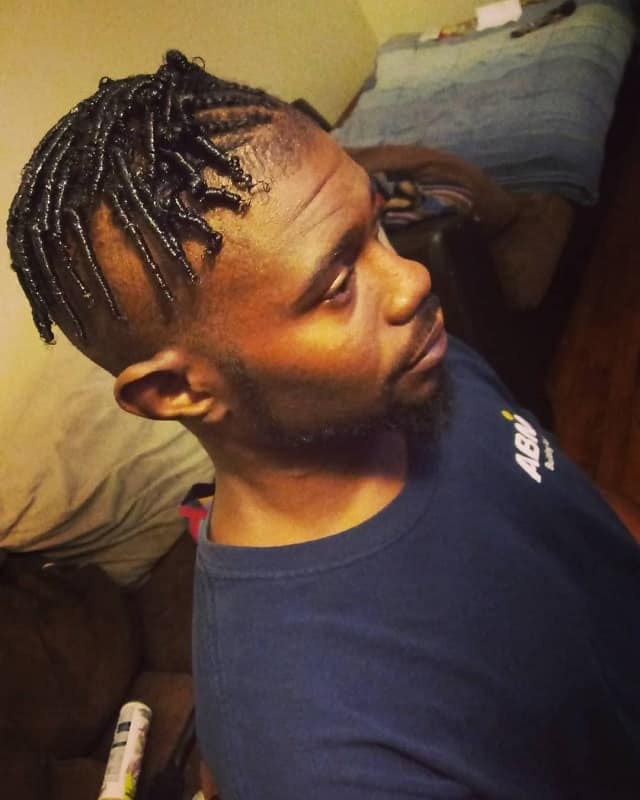 Thin twist hairstyle for guys looks great combined with the shaved sides. Wear them swept to one side.
Ideal for: Oval and heart-shaped faces.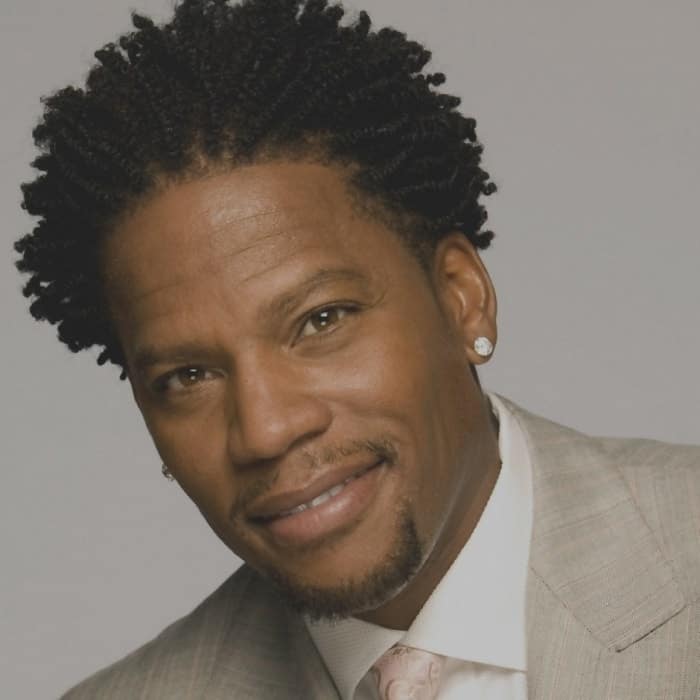 You can change up your short afro by doing thin twists. The men with thin twisted hair will look more neat and shiny, but they will still keep the recognizable shape of the afro.
Ideal for: Oval and square-shaped faces.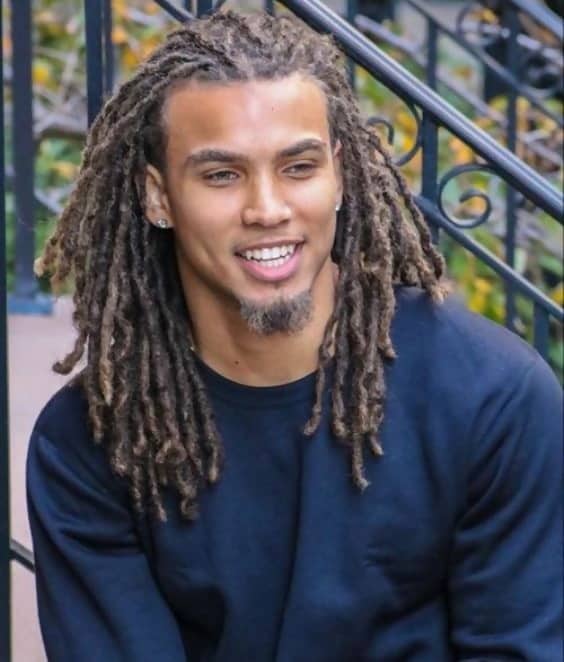 If you have long hair and you like dreadlocks, you can first try twists. They may as well look even cooler than dreads. One of the classic twist hairstyles for men.
Ideal for: Square and round-shaped faces.
7. Thin Twists with a Temp Fade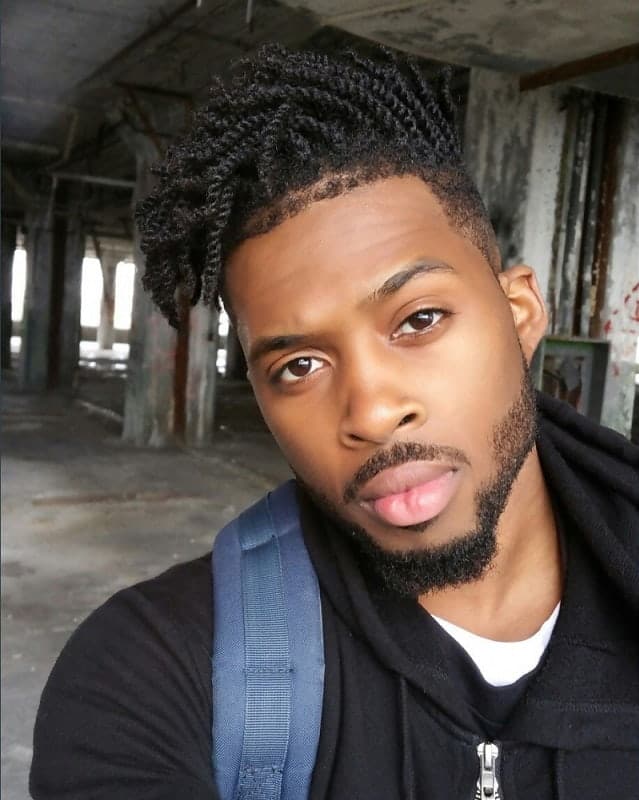 To visually elongate your face you can try a long top with fade haircut with the double strand twists on top swept to one side.
Ideal for: Round and oval-shaped faces.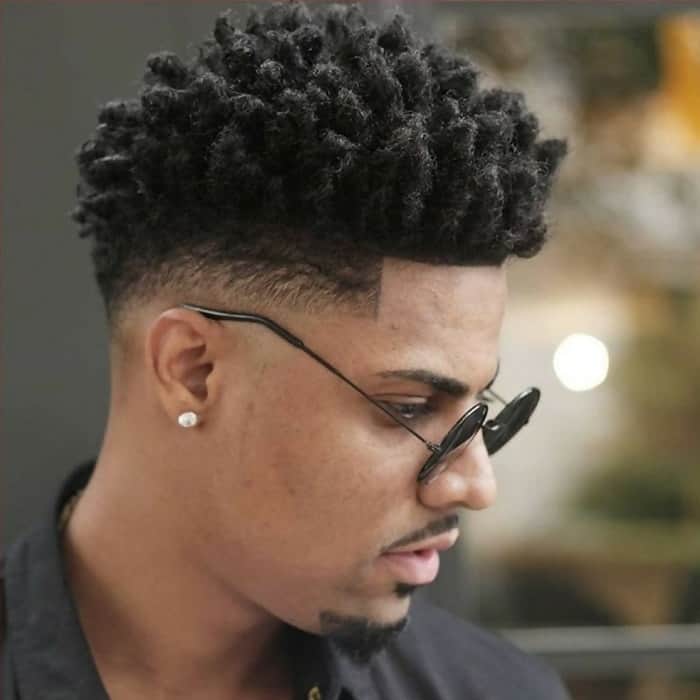 You can try looser twists combined with a temp fade. That means that the twist hairstyle for guys is less tight than usual, which will also take less time to make.
Ideal for: Round and heart-shaped faces.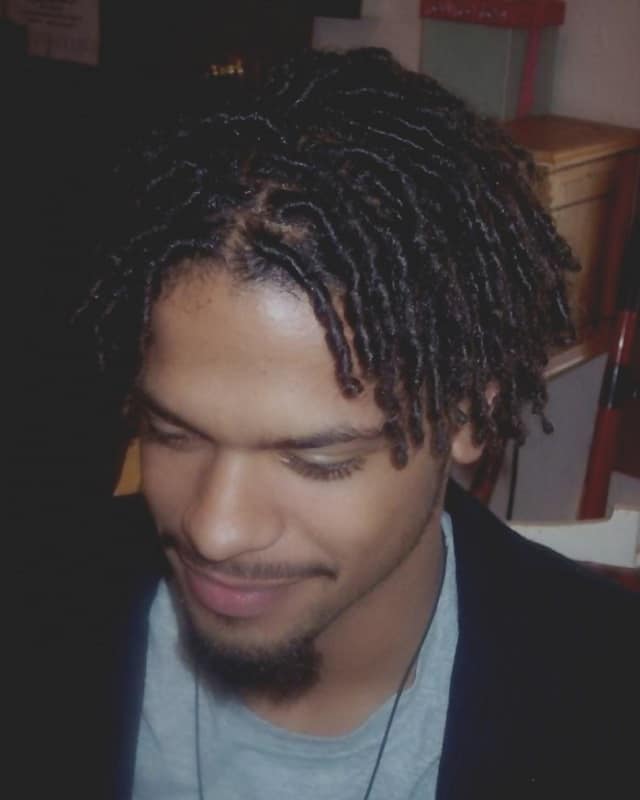 If you don't want to shave off any of your hair, you can still do some nice, thin twists and wear them parted in the middle. If your hair is longer, they will fall down nicely and the overall shape of the hairstyle will not look as puffy as before doing the twisted hairstyle for men.
Ideal for: Oval and heart-shaped faces.
10. Long Twisted Mohawk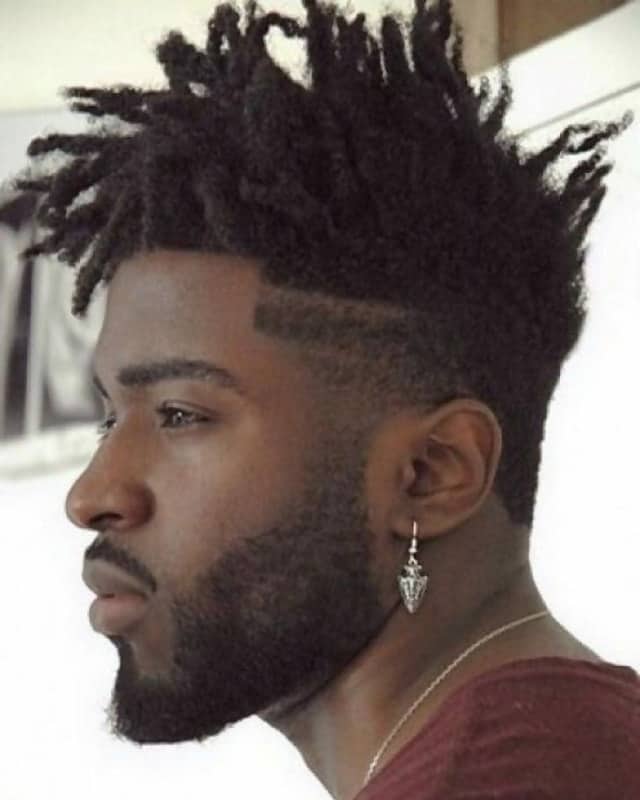 For a bolder look for men with twisted hair, you can wear your long twists messed out and combined with a carved out temp fade.
Ideal for: Round and heart-shaped faces.
FAQs on Twist Hairstyles for Men
Q1. Are twists and dreadlocks the same?
Ans. Twists are considered as a milder version of dreadlocks. The main difference is that twists don't last as long as dreadlocks and they can be easily combed out and untangled. Twists last for about 2-3 weeks, while dreadlocks can last for years.
Twist hairstyles are great for guys who want to change their curly hairstyle into something new and cool. Hopefully, these 10 twist hairstyles for men offer enough inspiration.