Looking for a cool black men undercut to adorn this summer? Wanting to hit the streets in style with glamourous hairstyles to rock with? Don't worry! We have in store for you the best undercut styles. So hit the summers with style and wave off the heat with these top 5 black undercut hairstyles.
Best Black Men's Undercut Hairstyles
Following cool undercut for black hair show how you can diversify your look. Give them a try and channel the inner you!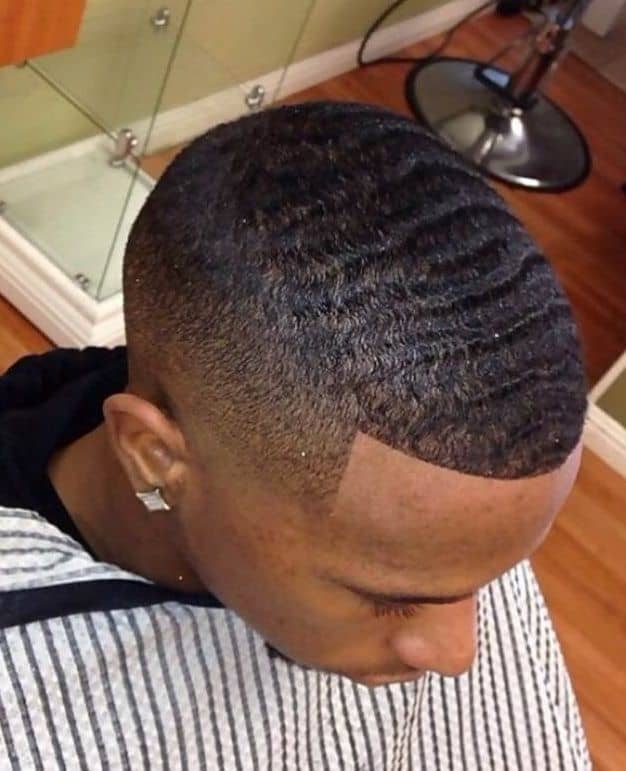 The first one in the list is the black men undercut with thick waves. This hairstyle is cool at the same time gives off a stylish vibe.
Ideal for: The hairstyle is ideal for all face cuts but preferred for those supporting wavy or curly hair. The style is casual and matches the summer vibe well.
How to style: The style requires a bald skin fade on the temple fade and this helps to highlight the thick black hair on top. The top mass is then styled into the cool wavy texture to give off a look of combed quiff hairstyle.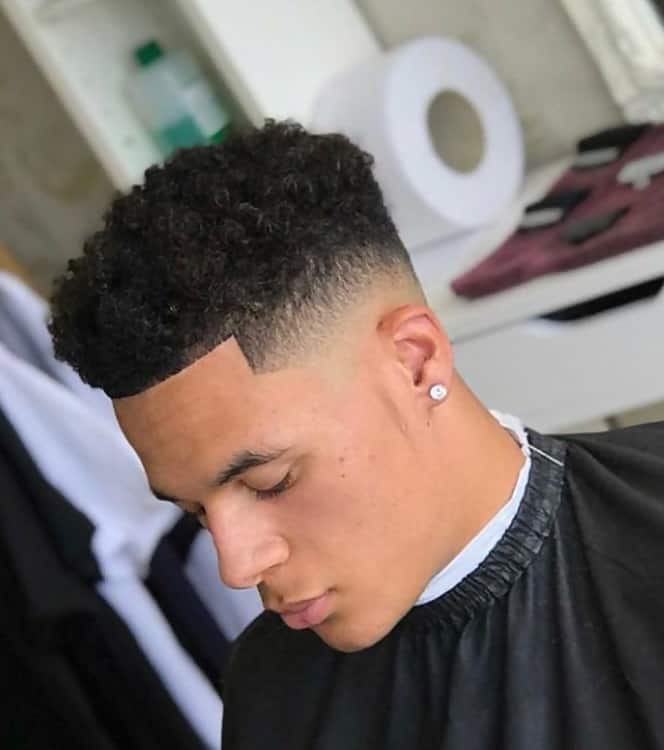 Another versatile undercut for black hair in the list is the classic fade undercut. This haircut allows you to style the hair in a number of ways at the same time enjoy the look of an undercut.
Ideal for: This style is ideal for men looking for versatility in hairstyles. Try on this undercut and change the hairstyle every day to a new one as per your liking.
How to style: This allows styling to be done in two different ways. Enjoy a slick look with thick hair using a stronger hold pomade and style the hair front to back into a slicked back undercut look.
Another way could be to have a textured look. This can be achieved by having a messy crop look from front to back to give off a modern vibe!
The curly undercut for black men is our personal favorite on the list. Rock this style and enjoy a roguish look.
Ideal for: This hairstyle is ideal for the men supporting long thick hair which is of course wavy. But that does not mean others cannot try.
How to style: Have a high skin fade with a thick curly mop on the top. This gives a cool look as it provides a good sharp contrast between the fade and the mob. A medium hold pomade can be used alongside to have extra bouncy curls.
A manly ponytail is definitely a turn on for many. So do try out this cool black men undercut style this summer.
Ideal for: Since the style tends to give off a boyish look it is recommended for the younger male gender.
How to style: This requires the sides and tapered, whereas the crown is kept long. It hangs down at the back where you can make a pony or wear dreadlocks to give a different look than your regular undercut.
5. Undercut with Mohawk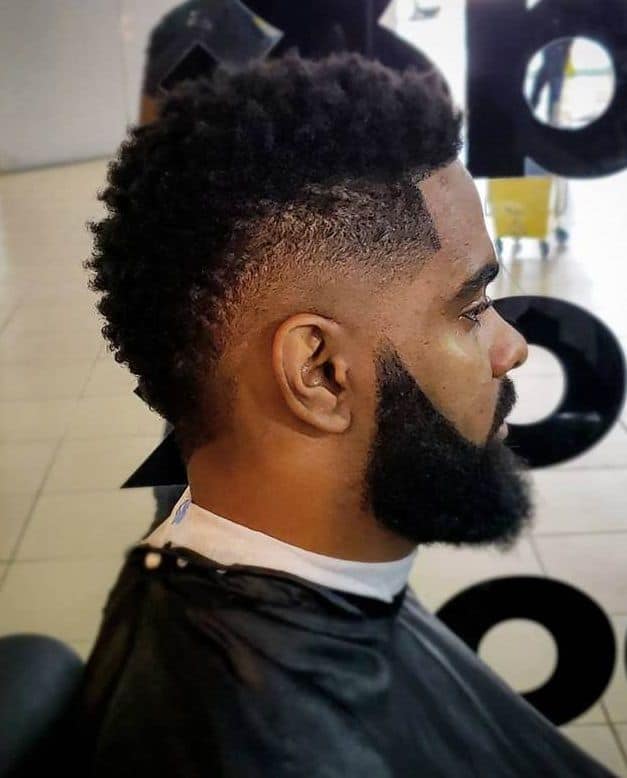 Last on the list is the short black undercut. This one is an old classic and a great curly Mohawk hairstyle to carry in the summer heat.
Ideal for: Men preferring short hair and neat cuts will definitely love this hairstyle.
How to style: It does not take much to style this, simply style it into a classic short pompadour undercut hairstyle and you are good to go.
Black men undercut styles can really change your look. There are many diverse styles out there. Find out more about some trendy ones here and choose the iconic style that suits you!