The Mohican or Mohawk hairstyle is one of the coolest hairstyles in which the hair on two sides of the head is shaven all the way up, leaving a strip of longer hair in the middle.
This hairstyle can be found throughout history, and it closely related to the tribe of native American Mohawk Indians.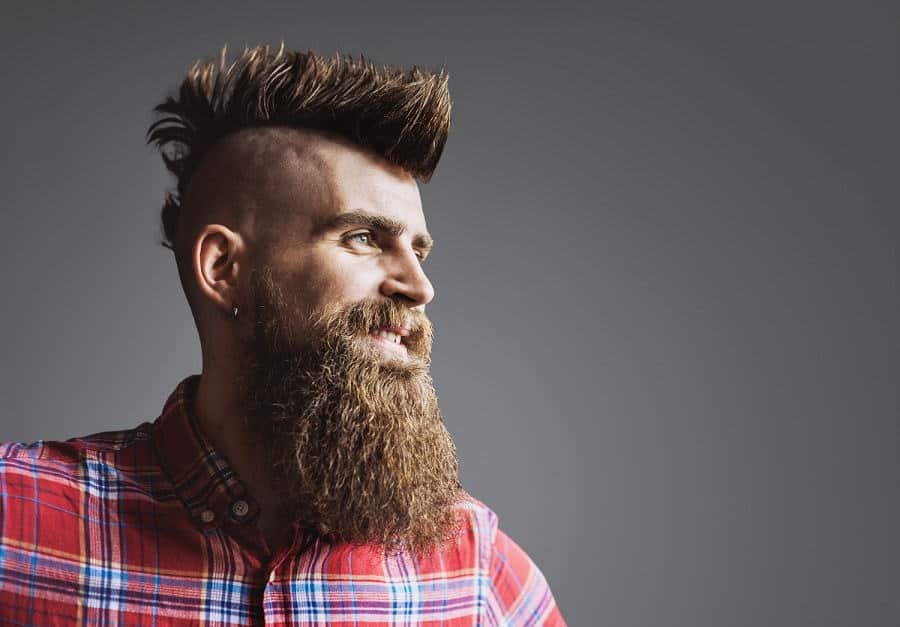 The punk rock movement of the early eighties is accredited for the popularity of the Mohawk. It was seen as a symbol of rebelling against authority, which is what the basis of punk was, rebelling against all types of authority, social and political.
In recent times, the hairstyle has again appeared on the scene; however, this time, it knows no boundaries.
Most Popular Mohawk Hairstyles for Men
Mohawks are a popular hairstyle and there are different ways that you can style your hair into a mohawk. Below are some great examples you can copy.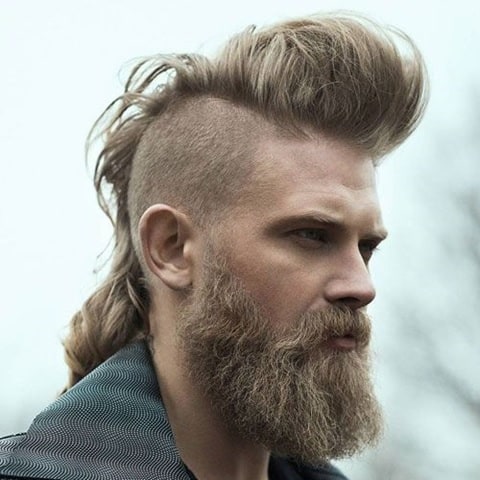 This kind of Mohawk hairstyle not only looks marvelous on screen but in real life also. The best part about this hairstyle is that you don't have to do much about. You can achieve it easily.
All you have to do is to allow your hair to grow and after that trim the sides of the hair to get the ultimate look. And if you have beautiful tattoos in your body then the beauty of the hairstyle will be enhanced.
2. Real Shaved Mohawk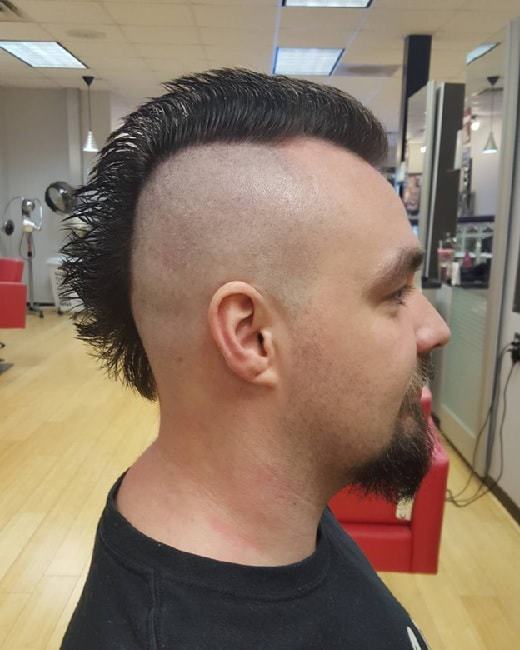 It is one of the most popular hairstyles among men. It is also considered to be one of the best Mohawk styles ever. To get this hairstyle, you have to grow your hair a bit and then shave the sides of the hair completely.
After that, use a gel to spike the central part of the hair and voila! The perfect Mohawk is here. Tattoo goes amazing with this hairstyle as well.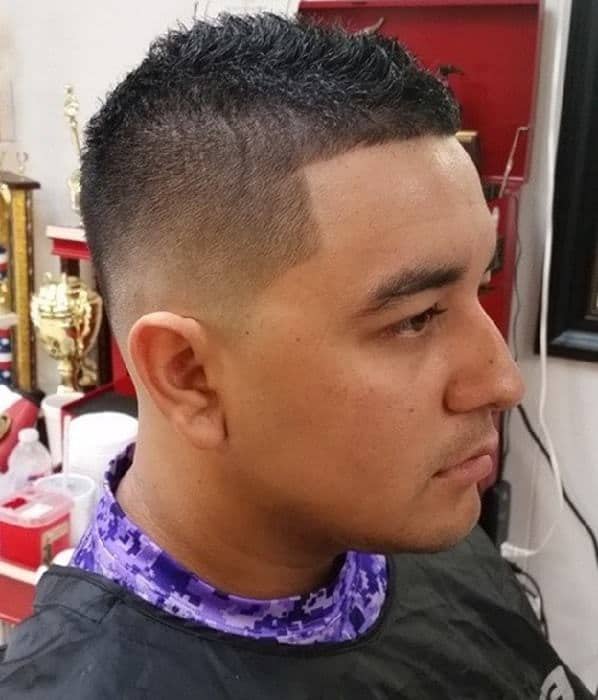 You have a short and curly hair and you need a Mohawk style, right? This hairstyle will do the needful to you. Considered to be one of the sassy Mohawk hairstyles for men, short and curly Mohawk will allow you to flaunt your curly hair with class. You just have to fade the side of your hair a bit and everything else will be done.
4. Short Mohawk with Geometric Pattern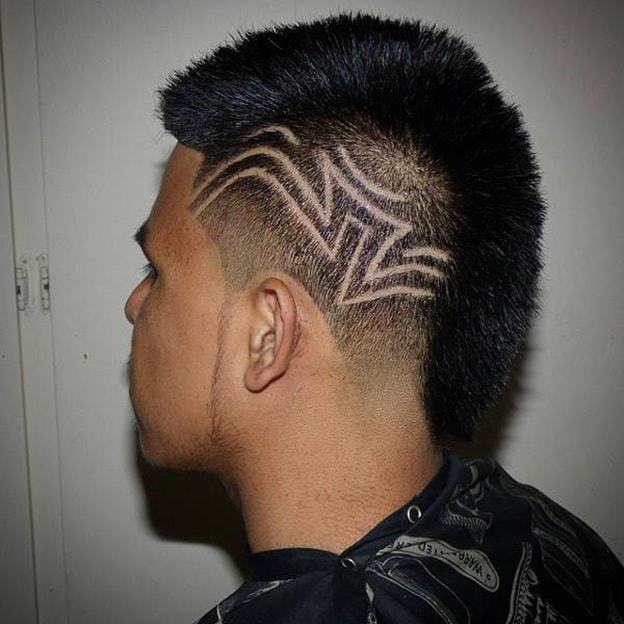 This is one of the most unique and bold hairstyles of Mohawk genre. You must check out this hairstyle. It is funky and out of the box. To get this hairstyle, you have to neatly trim your quiff.
Also, you can show off your shaved lines style highlighting the faded triangular sections. It will assist your creative side to come out.
5. Rainbow Colored Low Mohawk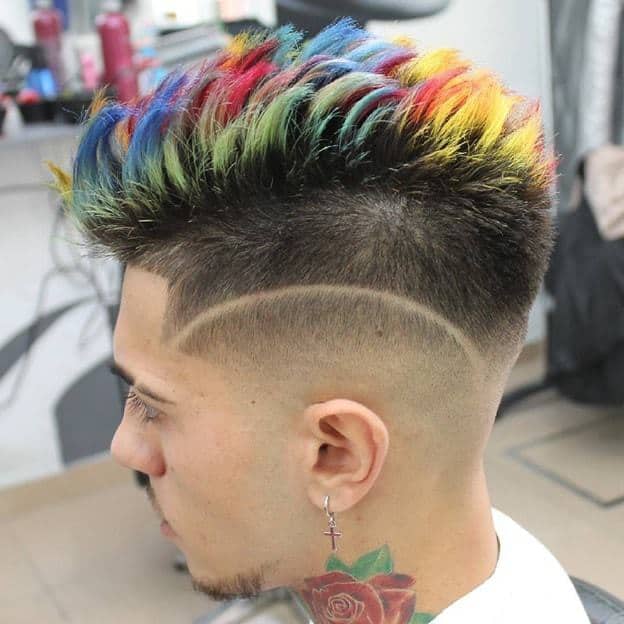 This style of men's Mohawk looks fabulous especially during the time of festivals. So, if you want the attention and want people to look at you at least once, this style is all for you.
It is also very easy to achieve. Just trim the sides of your short hair, divide it into different sections and color it accordingly. Rainbow colored low Mohawk will signify the colorful part of your attitude.

A liberty spike Mohawk is when your hair is in thick sharp upright spikes all over your head. This hairstyle is named after the Statue of liberty.
To ensure that the spikes stay upright and the hair stays together, you have to use hair products such as gelatin, egg white, clear school glue, or strong-hold glued spray. This is a funky looking men's Mohawk.

7. Dutch Braid Mohawk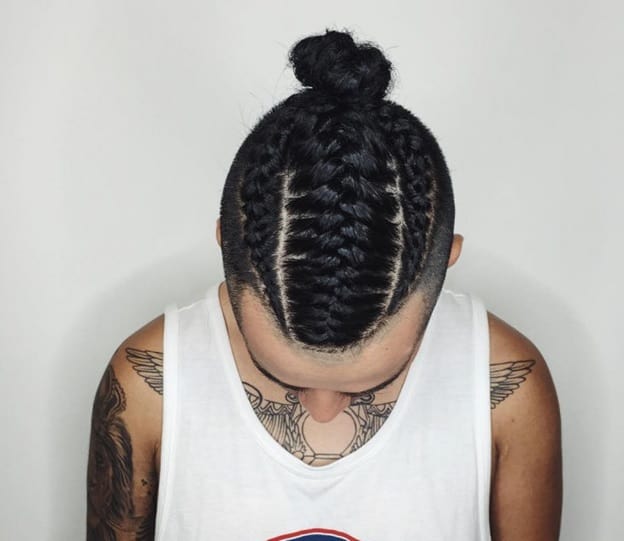 Dutch braid Mohawk is considered to be a super men's Mohawk. It is a very tough style to achieve. To achieve this hairstyle, you have to grow your hair at first and then you have to combine it with Mohawk. This hairstyle looks amazing and if you get success to get this hairstyle, a sense of satisfaction will come to you.
8. Real Dramatic Mohawk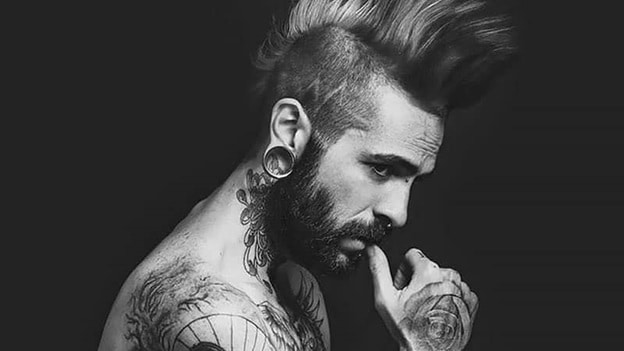 Rather than a mere hairstyle, this real dramatic Mohawk is a style statement. It will polish your look and will provide it with an edgy factor. It will indicate the dark and mysterious side of yours. It will be easier for you to get this hairstyle if you have straight hair.
9. Thick and Stark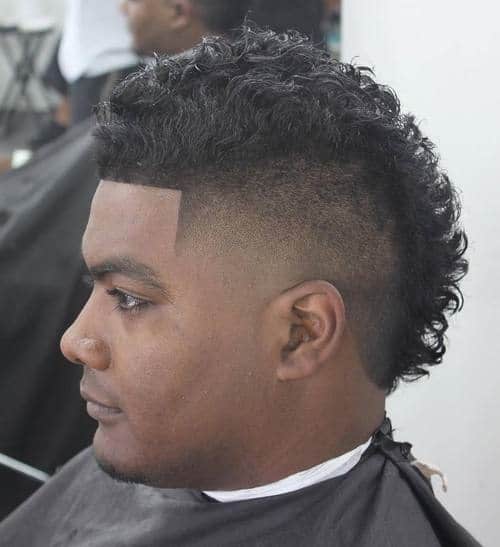 Thick and stark look best on the ethnic hair. This hairstyle is for people with thick hair who want to enjoy the style of Mohawk. It will add the fun factor to your hair.
To get this hairstyle, you have to create the Mohawk style with the help of hair product, otherwise, it will be tough for you to achieve it. But, once you are done with it, it will look ravishing.
10. Dreadhawk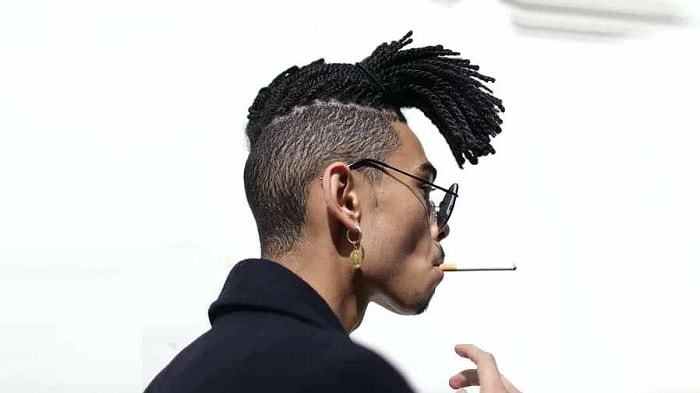 To make a dreadhawk or dreadlock Mohawk, you can either have dreadlocks or make dreadlocks. To make the dreadhawk, shave the sides of your head but left the center, it is preferable if the hair is long. A retro mohawk hairstyle for men.

11. Purposefully Patchy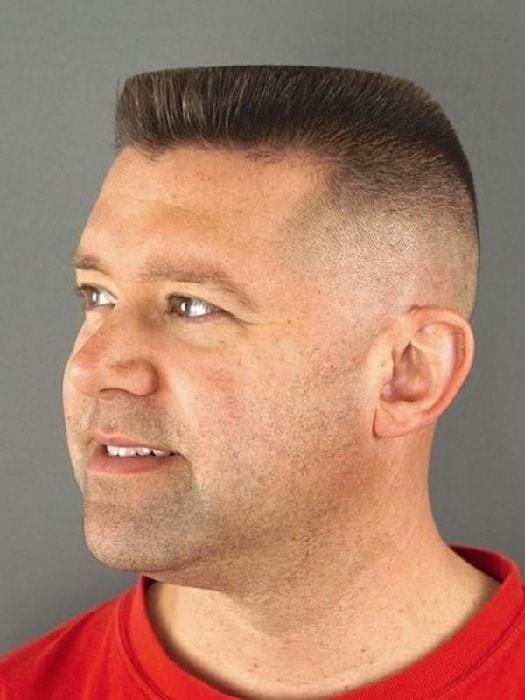 Purposefully patchy hairstyle is for people who don't like much hair in their heads. It is also purposeful to the people who love bald looks. The best part about Purposefully Patchy hairstyle is that it needs very low maintenance.
Also, it will make your look sober, deterring you from getting a hardcore professional look. You just have to shave all of your hair leaving just a patch of hair in the middle of your head.
12. Light and Messy Mohawk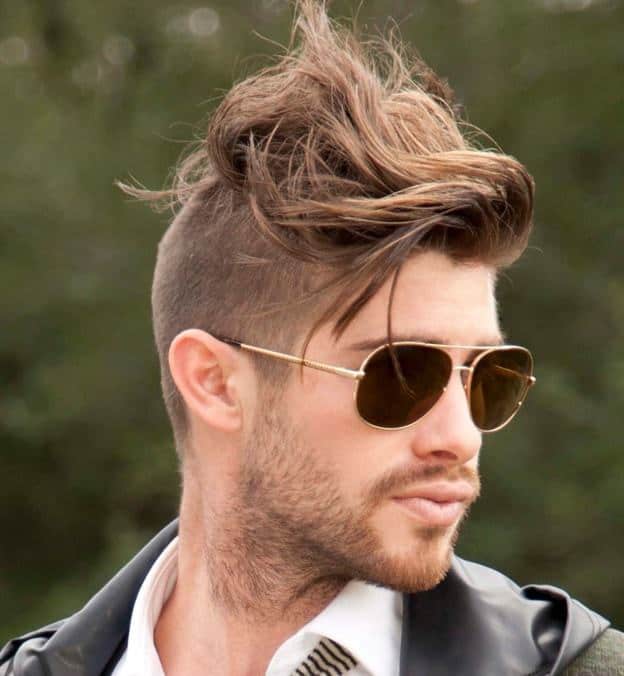 Right now, light and messy Mohawk hairstyle is a hot pot. Many men are flaunting this style especially men with fine hair. The best part about this hairstyle is that it doesn't make your hair look very thin.
It provides you with an edgy look, which goes with your style and personality, and on the other hand, you will also look decent and sober with this hairstyle.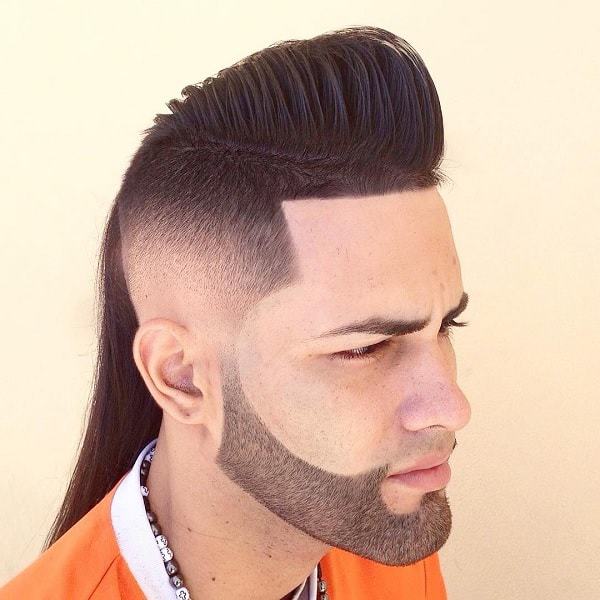 This is a Mohican at the front and a mullet at the back. The hair on the back is long and layered. This is a funky men's Mohawk style.

14. Black Mohawk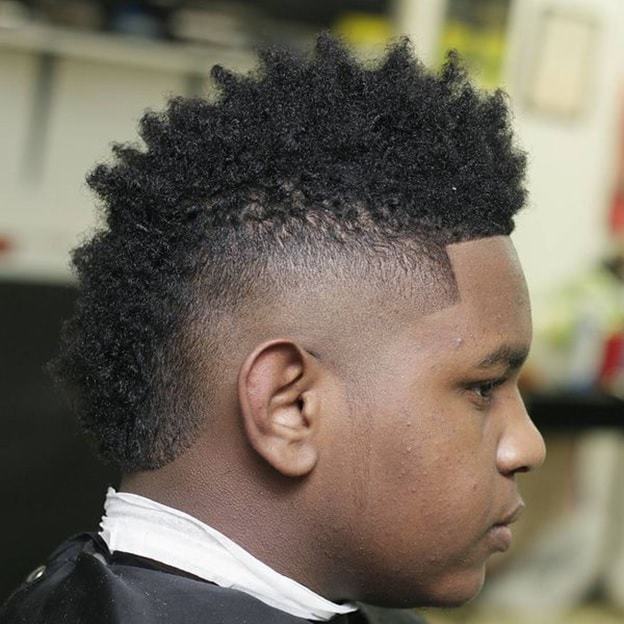 People with dense and ethnic hair can flaunt this hairstyle the best. This is an afro look. It will allow you to go on with your roots and will also lead you to explore the new and modern styles of hair. Right now, it is a very popular hairstyle amongst the people of a specific ethnic group.
15. Messy and Angular Mohawk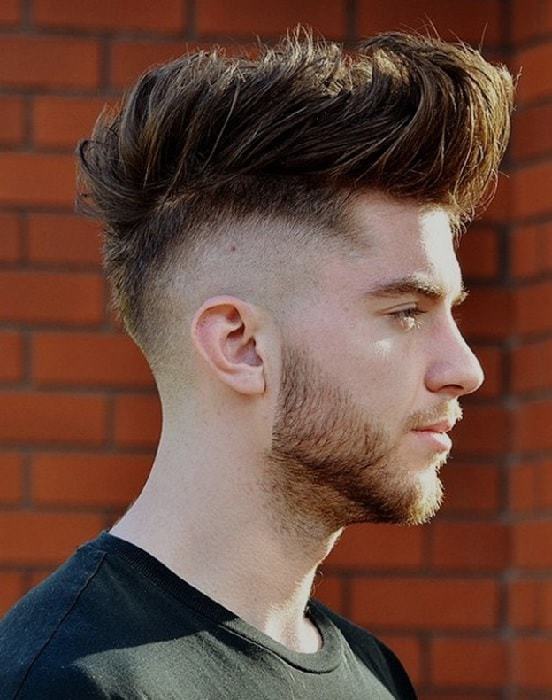 Do you like grunge? Then messy and angular Mohawk is the hairstyle that you should look for. This is considered to be a grunge hairstyle. To get this hairstyle, you have to trim the sides of your hair very finely and set the central part of the hair in such a way that it looks like a triangle. This hairstyle is specifically tailored for men.
16. Frohawk

It is a combination of two hairstyles: afro and mohawk. A frohawk is best suited for African American hair. You can make a frohawk by shaving the sides of your head or you can brush the hair upwards and sideways so that it looks smooth and tight then hold it in place with bobby pins. Another way is to plait cornrows on the sides then leave the center with an Afro.

17. Wet and Wild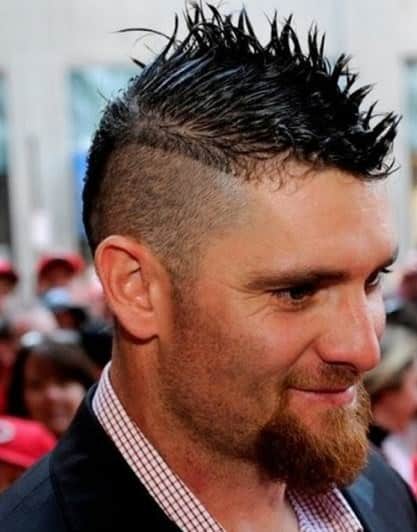 The name of the hairstyle is pretty indicative, right? Well, this mohawk hairstyle for men will give an illusion of after shower. To make it perfect, all you have to do is to apply gel to your hair, from root to tip and allow it to try. By doing this, you can achieve this hairstyle very easily.
18. Short Mohawk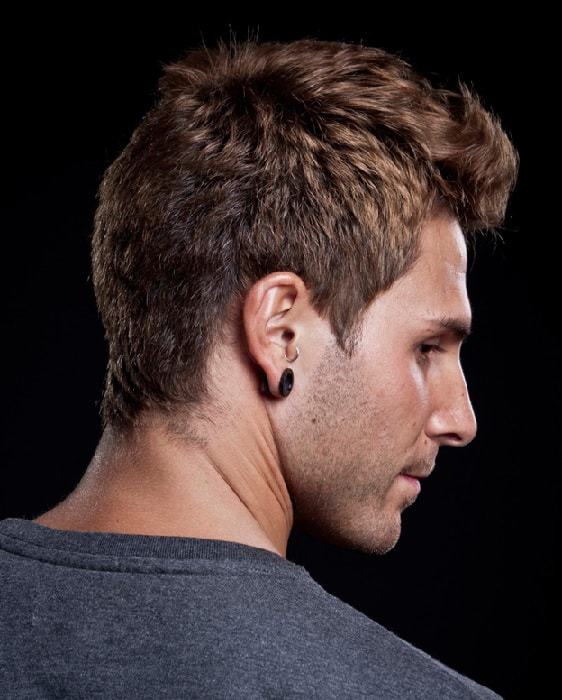 Short Mohawk is the hairstyle for people who don't always want to get dedicated with the shaved side of the Mohawk. The shaved sides are almost invisible to the people because compared to other Mohawk styles the sides are less shaved.
19. Textured Mohawk with Extra Height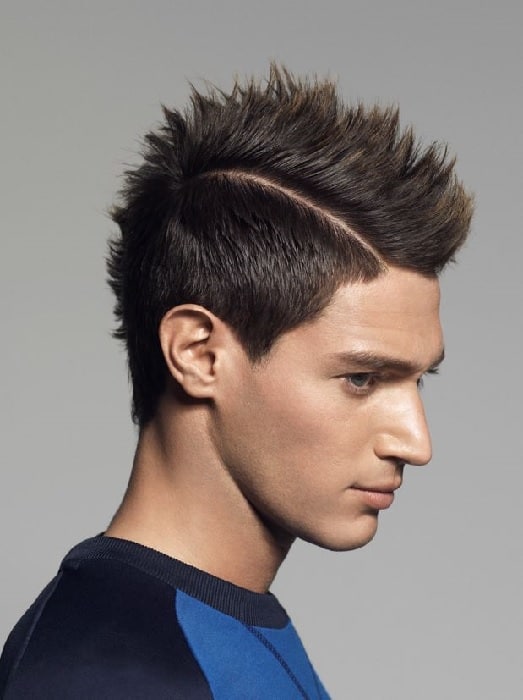 If you want to show your face visually, nothing can be as good as textured Mohawk style with extra height. All you have to do is to apply the pomade. You can do it combing your hair to any side of the face.
20. Sophisticated Mohawk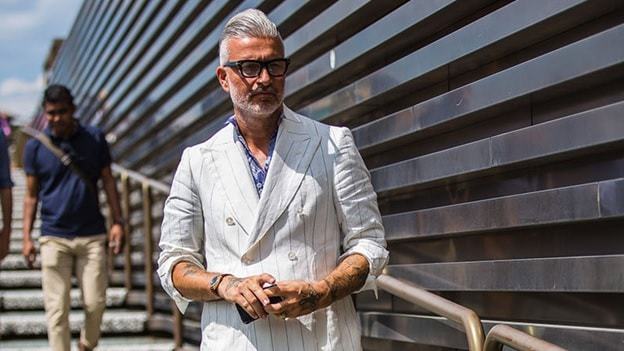 From teenagers to old men, everyone can achieve this mohawk hairstyle for men and this is the best part about it. It looks sophisticated on each and every one.
21. Classy Mohawk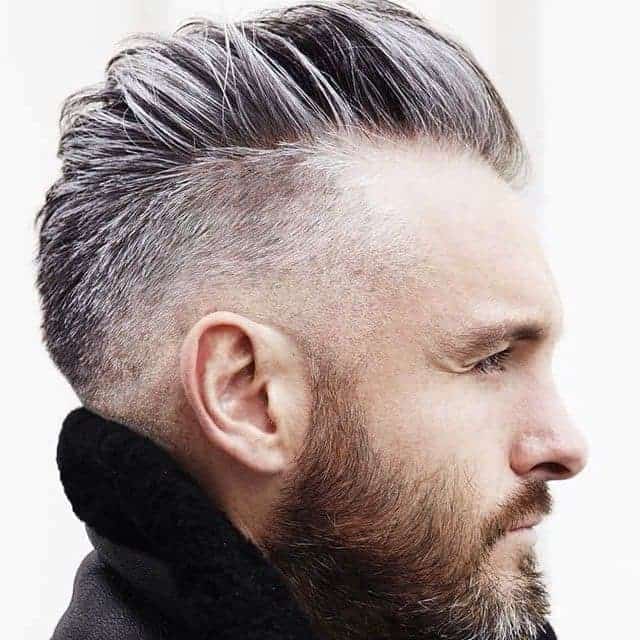 Most of the times, Mohawk is the signature hairstyle for the rebels and punks. But, it can be classy too. To get this mohawk hair look for men, all you have to do is to secure the top section of the hair and maintain the texture of it. Then, it will look very classy.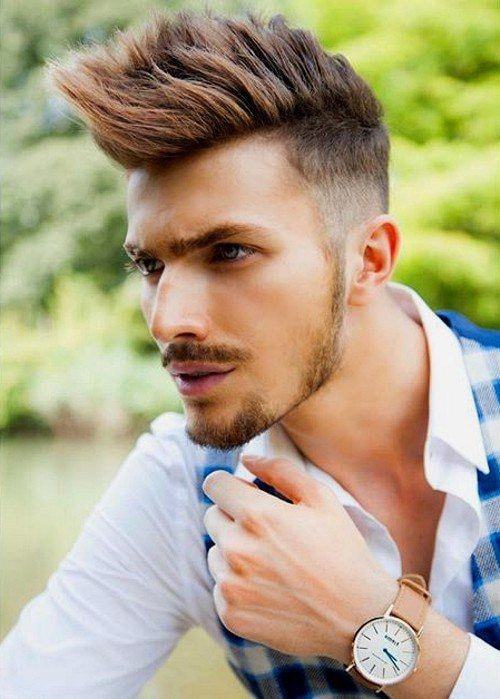 This is a mohawk style that does not shave the hair on the sides of the head but the hair is styled to look like one. You need to use plenty of gel or hair cream to create the look so that the hair can remain at the center of your head. Use your fingers to comb your hair on the top forward and upward.
23. Big Mohawk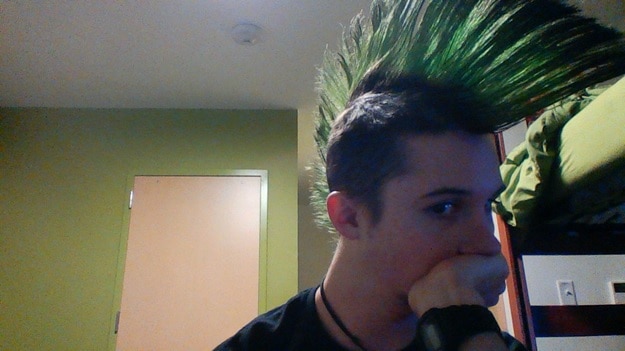 Nowadays, it has been observed that the length of the hair is getting smaller while flaunting men's Mohawk. But, there is always a chance to become bold and ravish if you have long hair. Just make sure to use the right product to maintain your hair, or else it will become hard and crunchy. It is also known as fanned Mohawk
24. Modern Mohawk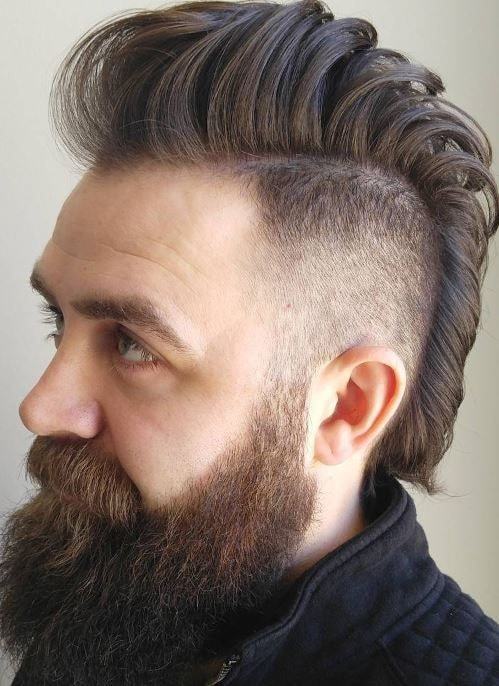 Modern Mohawk is the cleaner and polished version of Mohawk. In this hairstyle, the importance has been given to the volume of hair making it fuller in appearance.
25. Pompadour Mohawk
This is the combination of two flamboyant hairstyles. One is, of course, the Mohawk and the other is Pompadour undercut. The most classic mohawk hairstyle for men.

How to Create a Mohawk
The Mohawk is one of the signature hairstyles of the punk subculture. It gets its name from one of the American Indian tribes that occupied the east coast region when the English arrived. However, there are several different ways to wear this type of style. This is why we are taking a look at how to cut a Mohawk haircut.
Choose a Style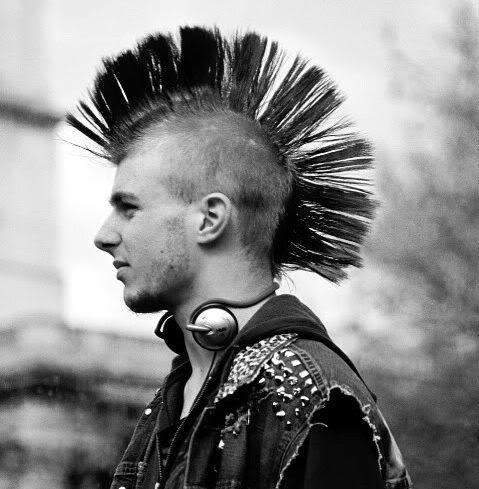 The first step is to decide whether one wishes to go with the traditional single stripe down the center of the head or one of the variations that can include two or three strips of hairs remaining. Once this decision is made, the strands need to be separated into the appropriate sections and pinned to keep it separate.
Shave the Sides
The areas of the head to be shaved should be buzz cut with a clipper first to get the strands as short as possible. This will make it much easier to shave the necessary sections without causing irritation. The areas to be shaved can then be taken care of by applying a moisturizing shaving cream. Avoid the use of gels.
Shave the areas of the head not covered by the locks one wishes to keep in place in the direction of growth. Going against the grain can cause a problem with ingrown hairs and razor burn. Following the shave, one should apply a moisturizing lotion to keep the scalp from drying out and flaking.
Choose the Desired Length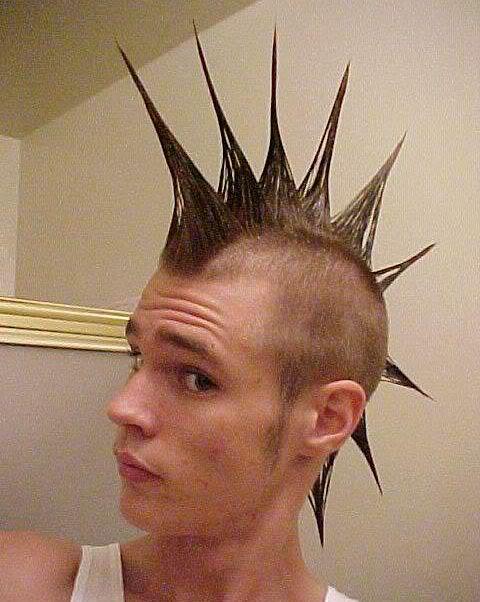 The next step is to choose the desired length for the mohawk hairstyle for men. If it is already at the desired length, all one will need to do is style it. Common options include a fan and Liberty spikes. Either way, a gel will be required to hold the spikes place and make it stand out from the head if it longer than about a half inch.
If the length is not already as desired, one will need to decide how long to leave the remaining strands and cut it. This can usually be accomplished with a pair of scissors, though for closer cuts it might be best to use clippers.
It will be a good idea to add sunscreen to the grooming regimen to avoid burning the newly bare areas of the scalp. This skin will be excessively sensitive for a period of time because it has been covered for such a long time.
How to Spike a Fanned Mohawk

You can learn how to spike a mohawk through this video. You need to clean the grease and dust in your hair before spiking your hair. It explains how to spike the Mohawk easily and quickly. The combination of men's Mohawk hairstyle and hair coloring makes others to look at you often.
How to Make a Liberty Spike Mohawk

This video shows how to make the liberty spikes on your own. You need a proper haircut, hair spray, glue/wax, rubber bands and comb. This video shows how to section your hair, wrap with a rubber band, and make the spike.
How to Cut a Taper Fade Mohawk

This video shows not only how to make the taper fade Mohican but also how to cut your hair on your own. Cutting the hair by yourself gives freedom to change your Mohawk style every day or whenever you need.

To rock your mohawk style, you can add any shape into your buzzed sides. The style with this kind of design adds more attraction.
Once you have gotten the style that you like, the maintenance can be fairly intense. You will need to have the sides shaved on a regular basis, and be sure to keep those lines clean, or you will end up with a much thinner version, or even a crooked version of your original Mohawk.
Maintain the Mohawk
After the Mohawk has been created, maintaining it will take a good bit of effort. One will need to shave the bald areas of the scalp daily, remembering to cut in the normal direction of growth. Skincare will need to become a part of styling the hair for the day with sunscreen and moisturizer applied before one begins styling the hair.
For most men, it will be much easier to go with the standard single strip of hair when they create their Mohawk. The length will be determined by whether they are trying for the outrageous look of a punk or are an athlete who needs to keep the remaining hair short.
Cutting hair into a Mohawk is a relatively simple process. One can actually cut his own hair into this style, though it is recommended that he have a professional stylist cut it the first time. This will ensure that everything is straight and even. A stylist can also provide helpful advice for taking care of the scalp and choosing products to help in the maintenance of the hairstyle. After this, maintaining the style will be fairly easy.
Best Hairsprays to Hold Your Mohawk
Mohawk is a hairstyle which requires proper maintenance and care over time. Anyway, once you manage to achieve a successful mohawk, all you have to do is to find an adequate hairspray to suit you. Here are the top 2 hairsprays we recommend:
1. Got2B Glued Spiking Freeze Spray
The first thing you'll notice about this hairspray is its amazing price: you can currently buy one 12 oz recipient for approx. $8. For a blasting hold of your mohawk don't hesitate to try this product. As its name suggests, once you're done spraying your hair will look like its really glued.
Some people have even successfully used it on one-feet long mohawks, and they reported results that last for several days. If you like durable, industrial-strength mohawk style you can't go wrong with the Spiking Freeze Spray. Regardless of your hair's length, results can be done well. Buy it here>>

2. Joico I.C.E Blast Extreme Hold, 10 oz, Unisex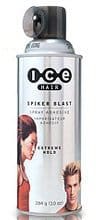 There's nothing like a good Joico hairspray. The I.C.E Blast Extreme manages to do an excellent job on any type of Mohawk hairstyle for men, and you won't have to worry about oily hair either!
Even if you have thin and soft hair, this product will hold your hair with no problem whatsoever. What's more, this hairspray is actually enhanced with a pleasant fragrance, and you can currently buy it for as little as $12. Buy it here>>