The buzz cut seems to stay in style. No matter what the latest style trend is, you still see the buzz style everywhere. Why not? This is a great opportunity for a man to get a whole new look. It is also a perfect way to start off the summer, nice and cool.
You really can not ask for an easier to maintain hairstyle. The buzz cut is virtually maintenance-free. You can literally have your hair dry with a towel in a matter of seconds. No fussing with gels and sprays and never a need for blow-drying.
The best part is that you can stop worrying about those bad hair days. With a buzz haircut, you can always know what to expect.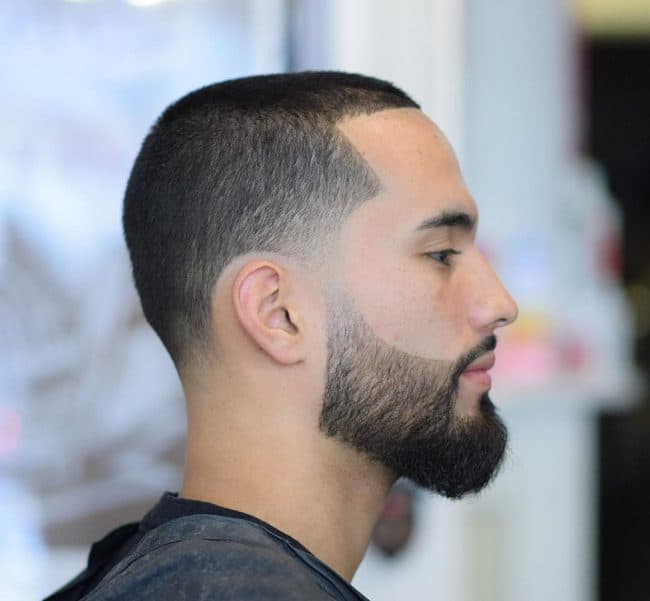 The buzz cut is a very simple and generally quick haircut. It gets its name from the sound that the clippers make while the hair is being cut. Believe it or not, the buzz cut does come in different lengths. Some people prefer to have a shorter cut. In this case, a shorter clipper attachment is used. This allows the clippers to get closer to the head, causing a closer cut.
Having a buzz haircut does not mean foregoing style. There are many available. Some people prefer to have only the sides buzzed while leaving more hair on top of the head for styling. This will allow for many different looks depending on if the hair is straight or curly, thick or thin.
It seems that at times of heightened military awareness, the buzz cut has a resurgence of popularity. Obviously, for those in the service, this is out of obligation. However, it seems that this serves as a reminder to many individuals of how much simpler this would be to maintain. Not to mention that it is a nice clean-cut look.
How To Do A Buzz Cut
Fortunately, the creation of home models of electric clippers has made this buzz cutting process simpler than it once was.
Most clippers come with an assortment of guards that can be snapped over the blades to ensure a uniform cut over the entire head. The best one is the Oster Professional 76023-510 Fast Feed.
Why? The adjustable blade allows you to quickly change the length of cut from very close to medium length, the clipper has a pivot motor so it has more power than average clipper on the market and it can cut wet & thick hair easily but run pretty quiet.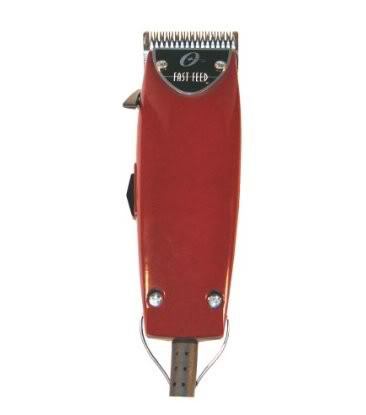 Most people like to start out with a number two guard. All one has to do is turn on the Clippers with the guard in place and start cutting the hair against the direction of growth. This means moving the clippers up the back and sides and working from front to back on top. This process should be taken slowly in order to avoid pulling the hair. Give the blades time to do their work.
In many cases, this is the end of the haircut. However, many choose to go shorter still. Turn off the clippers and remove the number two-guard. Put on a number one guard and turn the clippers back on to continue shortening the hair.
If this is not close enough, one can continue using smaller guards or remove them altogether and place the blades directly against the scalp. This usually will not cut as close as shaving with a razor but will leave the hair about as short as it is possible to get it without using a razor.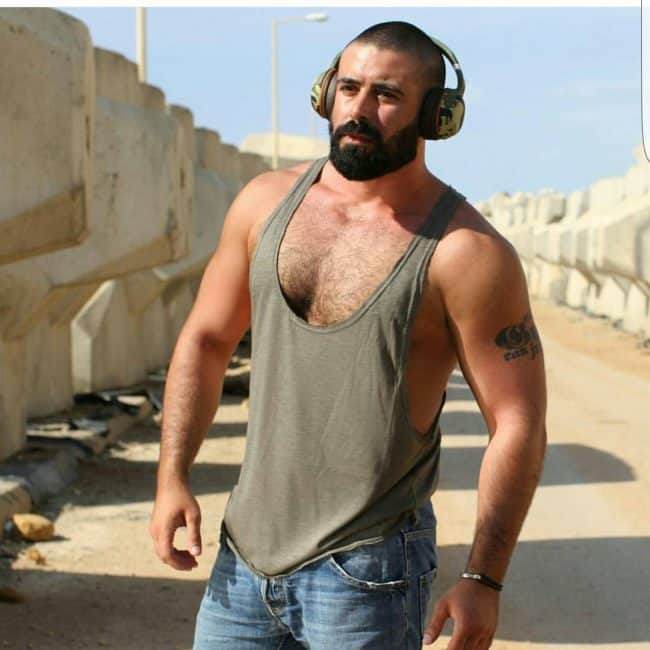 Some choose to do variations on this cut. A crew cut, a flat top, and others are hairstyles that are based on the buzz cut. The differences come into play by the amount of hair left on top and how it is trimmed. In most cases, it is better to leave these cuts to an experienced professional. However, for a uniform cut over the entire head, anyone can do this using the guards on the clippers at home.
Many professionals recommend wetting the hair before doing a buzz cut. This makes the hair softer and pulls it out straighter so that the cut will be closer to the scalp when the hair dries. However, this method works best after one has gained some experience in cutting the hair in a buzz style.
Learning how to do a buzz haircut is not difficult in this modern age. Most home haircutting kits contain the necessary guards to perform this cut without any special skills. One can simply snap the appropriate guard onto the clippers and begin cutting. The important element is to take it slow and let the clipper cut the hair rather than pull it.
One can select the length the hair will be left by selecting shorter or longer guards. With experience, one can even perform other haircuts such as the crew cut, flat top, or the high and tight worn by military personnel.
Different Types Of Buzz Cuts
Buzz cut refers to any one of several short hairstyles that are created using only a comb and clippers. It gets its name from the distinctive sound of the clippers as they cut the hair. Although each of these haircuts is created entirely with clippers, the end results can be dramatically different. There are, in fact, several different types of buzz cuts.
Crew Cut
One of the most common is known as the crew cut. The back and sides of the hair are cut very short. The top is short at the crown and allowed to taper to a slightly longer length in front. This haircut conforms to the shape of the person's head.
Flat Top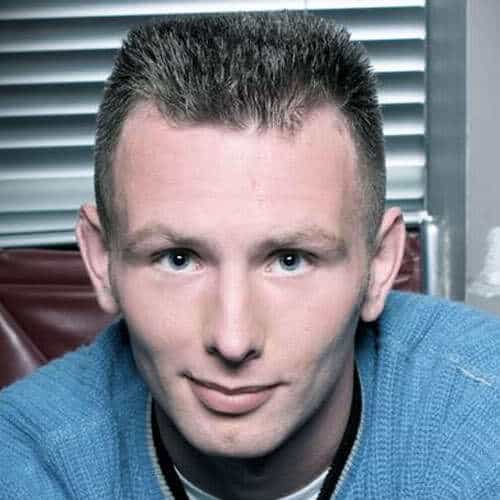 A flat top is a modified version of the crew cut. The sides and back are cut very short, but where the head starts to round off toward the top, the hair is left longer.
The crown is cut as short as the sides, leaving a distinctive area known as a "landing strip" in the center of the top of the head. The hair tapers to a longer length toward the front and sides so that the effect produced is a table flat surface on the top of the head.
Burr Cut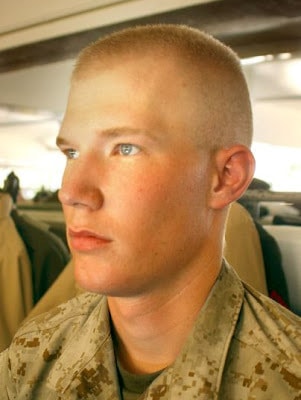 The haircut new recruits receive when joining the military is known as a burr. For this buzz cut, the hair is cut to less than one-eighth of an inch over the entire head. A slightly longer version of this style is called a butch. Here, the hair is left at around a quarter of an inch in length.
Brush Cut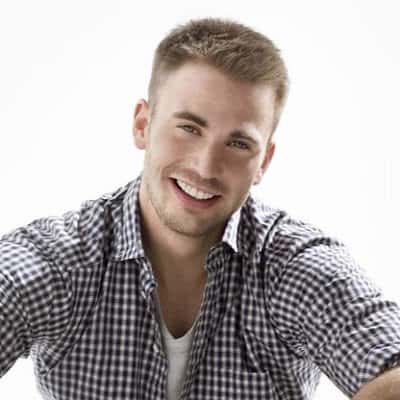 A brush cut is closely related to the crew cut and flat top. The sides and back are shortest while the top hair is cut to a uniform length of one quarter to half an inch. This haircut conforms to the shape of the head. When properly done, the hair stands up from the head so that it looks a lot like the bristles of a brush.
High and Tight haircut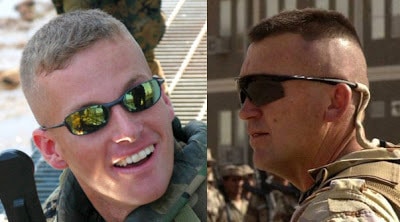 A very popular cut among US marines is the high and tight. For this cut, the sides and back of the head are shaved clean up to the point where the head rounds toward the top. The hair on top is cut to a quarter-inch or shorter, but sometimes longer.
Popular Buzz Cut Hairstyles
Buzz cuts can look great and make life a lot easier. If you want a great looking, low maintenance haircut, give it a try. You may just decide to keep it. Choose from the buzz cut styles below for new haircut inspiration:
1. Spiky Brush Cut
This cut is for those men who want to opt for shorter hair but not completely stuck-on-the-scalp short hair. The brush buzz cut allows a part of the hair to be raised as spikes, at the front of the head, near the forehead. The rest of the hair is very short as according to the basic buzz haircuts.
2. High Buzz Cut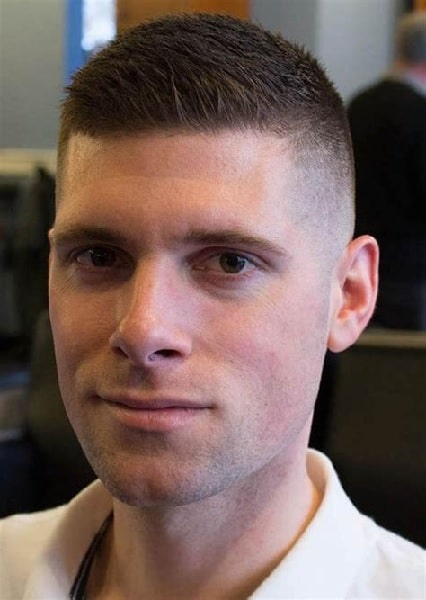 The high buzz allows the longer hair on the whole head as compared the basic buzz cuts. This cut is given with a very carefree vibe and is attempted with no measurement so as to provide prominent texture to the hair.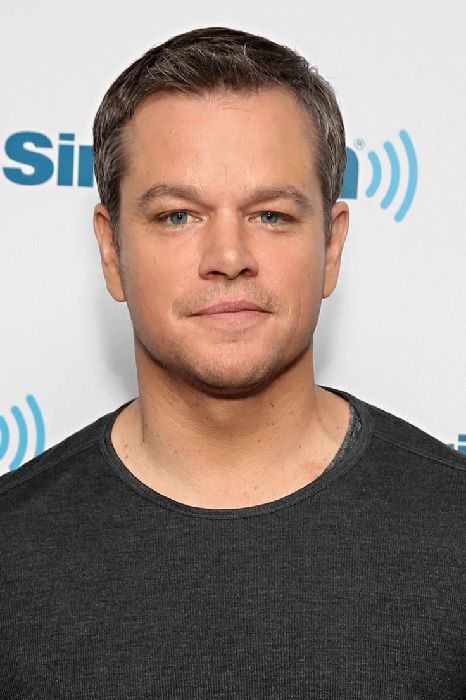 The Ivy League cut allows equal distribution of hair all sides of the head. It does not require any spikes or any styling product for the haircut to be visible to others.
4. Induction Cut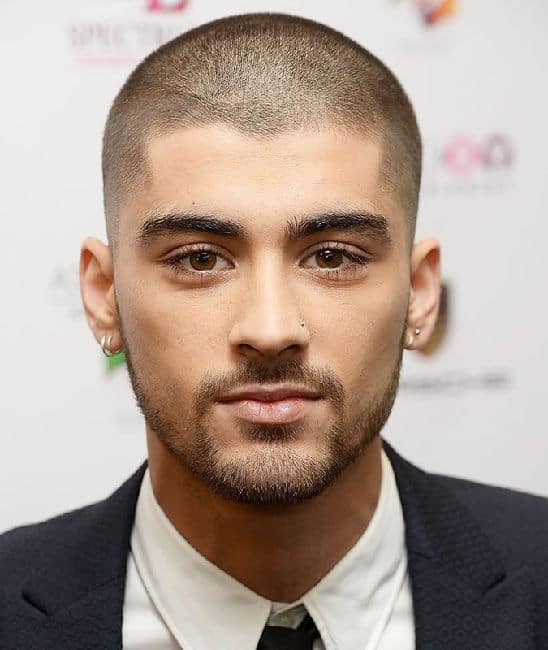 The induction buzz cut was invented mostly for those who wanted to apply in the army. This cut allowed men to stay focused on their main reason instead of getting diverted. The induction buzz style looks a lot like most of the hair shaved off.
5. Buzz Cut with A Design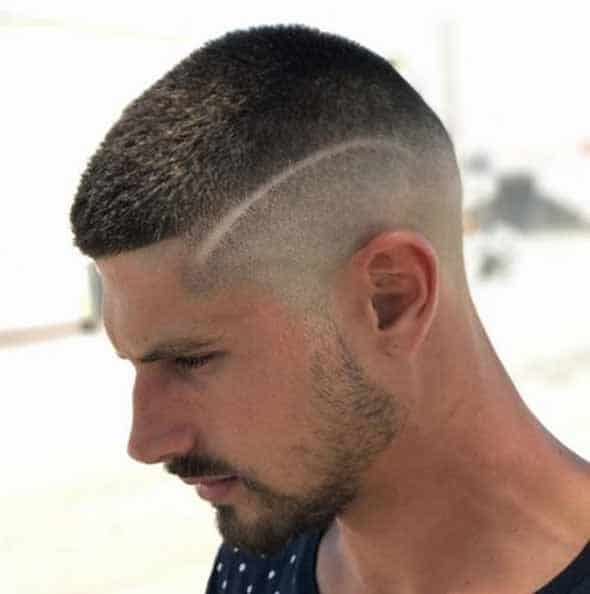 Like most of the buzz, the high buzz cut is also very simple and basic when it comes to styling. An added feature in this hairstyle gives it a touch of the latest trends.
The high buzz haircuts allow little to no hair on the sides with short hair at the top of the head. Popular among men, the design line around the head gives it a classy look.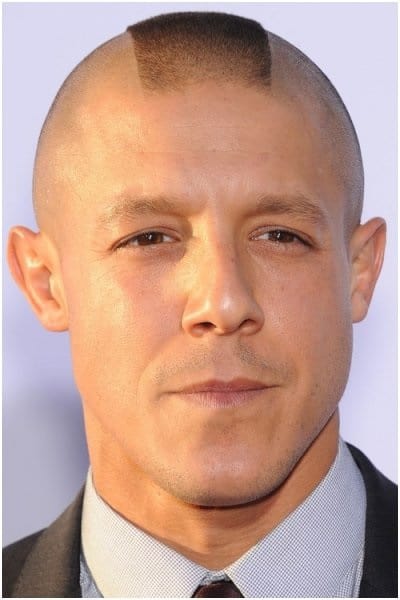 This cut is the perfect combination of iconic and trendy haircuts. The Mohawk buzz cut allows the main tuft of hair to be in the center of the head, going from the front to the back of the head. The length of the Mohawk here has to be kept according to the basic buzz.
7. Buzz Cut with Fade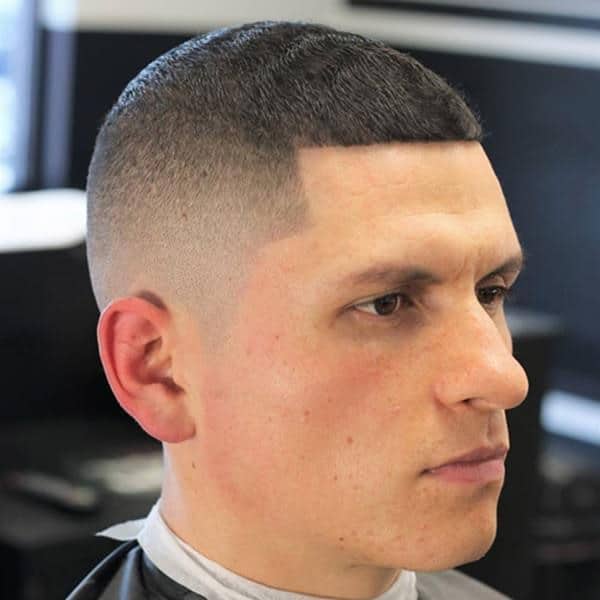 This haircut in the buzz cut history includes the trendy fade as well. The fade starts from high above the ear, right from where the hair ends.
8. Short Buzz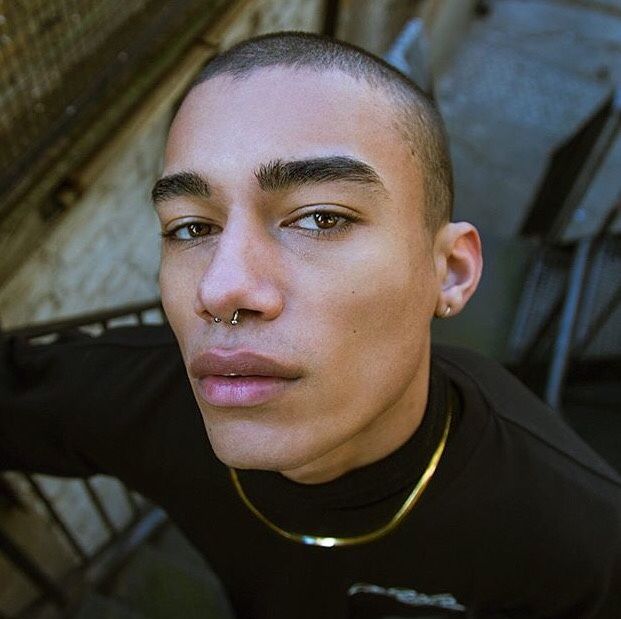 It's tempting to think that you can't do much with a buzz hairstyle, but the clippers treat each head differently. Get your buzz on, but ask the barber or stylist to leave the faintest hint of fringe—see the slightly longer hairs brushing this boy's forehead? There you go.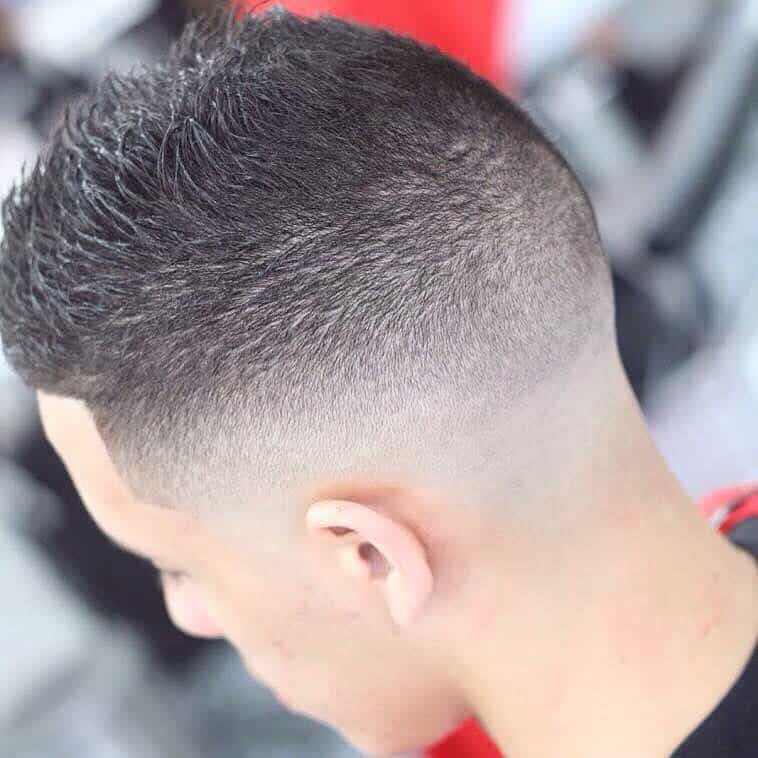 You can't go wrong with a fade. Opt for a transition similar to this if you aren't on board with buzzing off all of your hair. You still get a longer thatch up top, while the back and sides are close-cropped down to the scalp.
10. Edges To-Die-For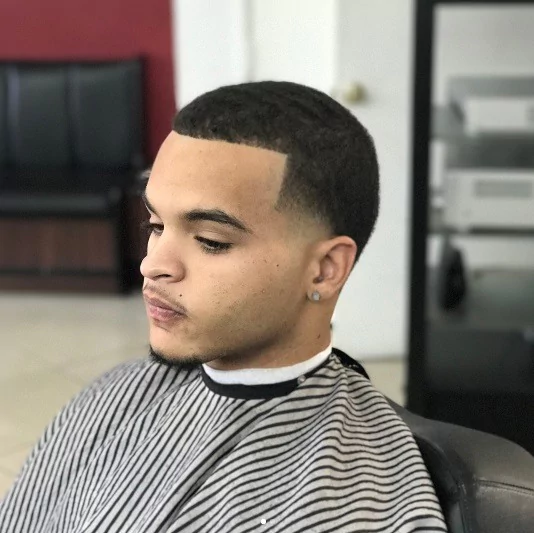 Yeah, that's all. I can't look at anything but those sleek, straight lines. Remember, buzz cuts are more subjective these days. They mean different things to different people, and there's more room to experiment. You don't have to buzz off all of your hair. You can also browse the buzz cut hairstyles with a cool beard.
11. Bleached Buzz
Coloring and buzzing your hair doesn't make a lot of sense to everyone since the color disappears quickly as your hair grows out. So what? The point of a buzz cut hairstyle is to be bold, brash, and confident. Bleach it. It will look cooler than you ever imagined.
12. Classic Crop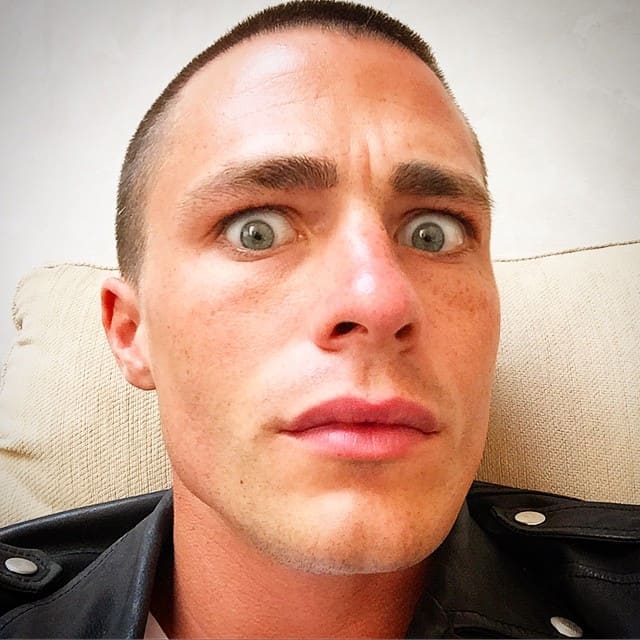 It doesn't get much better than the traditional crop. This buzz is simplicity itself, and every stylist in the world should know how to do it. Heck, if you have a pair of clippers and a steady hand, you can technically take care of the upkeep yourself.
13. Buzzed and Bearded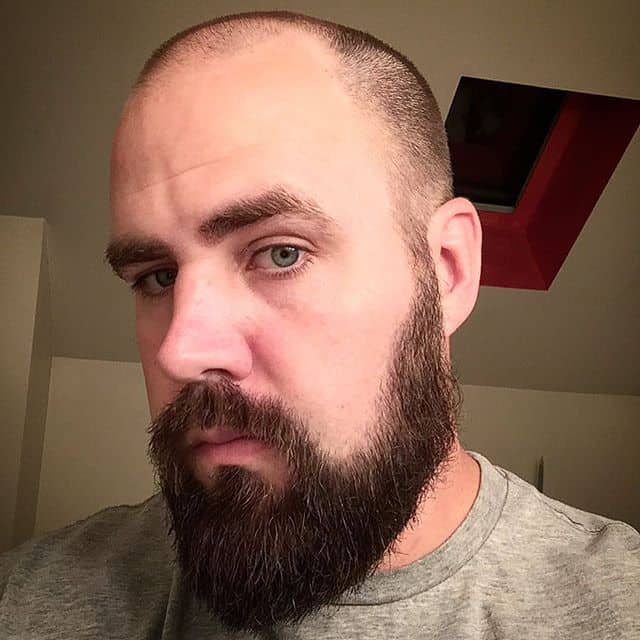 A buzz cut and a beard—that's a hot combination no matter who's wearing it. You create a neat juxtaposition when your hair's cut super short, but you're growing out a stellar beard. I dig it. How about you?
14. Faded with Facial Hair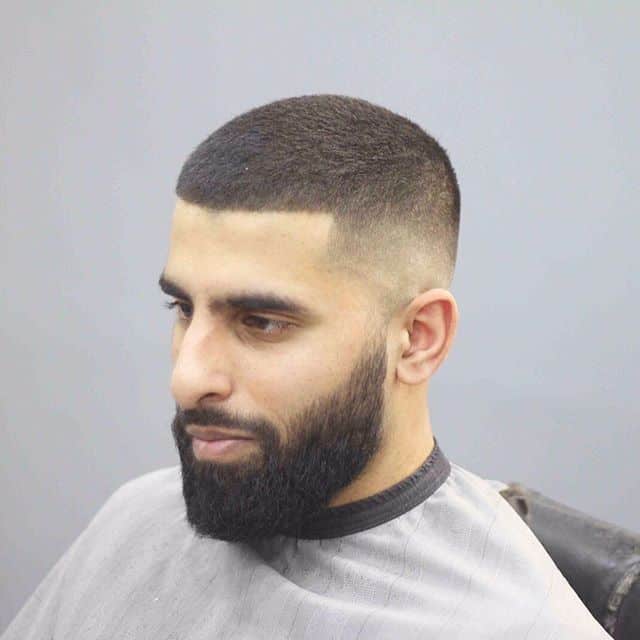 A lot of buzz styles are just variations on another look. Take this one, for example. It's essentially a buzz and a beard, as well, but it incorporates a high fade and a close crop instead of an all-over shave.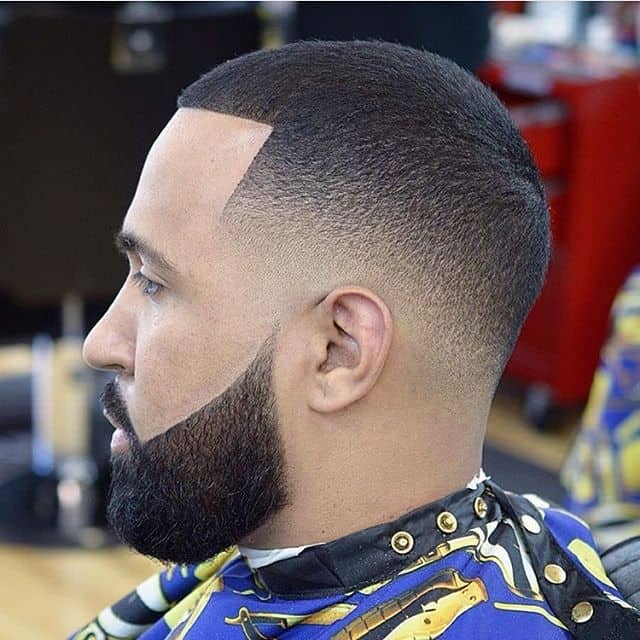 To be honest, I just can't resist this sharp ass angles. It looks like you could cut your finger on his edges and I live for it. Darker hair looks thicker even if it's shaved close to the scalp, so faded styles stand out more.
16. Side Swept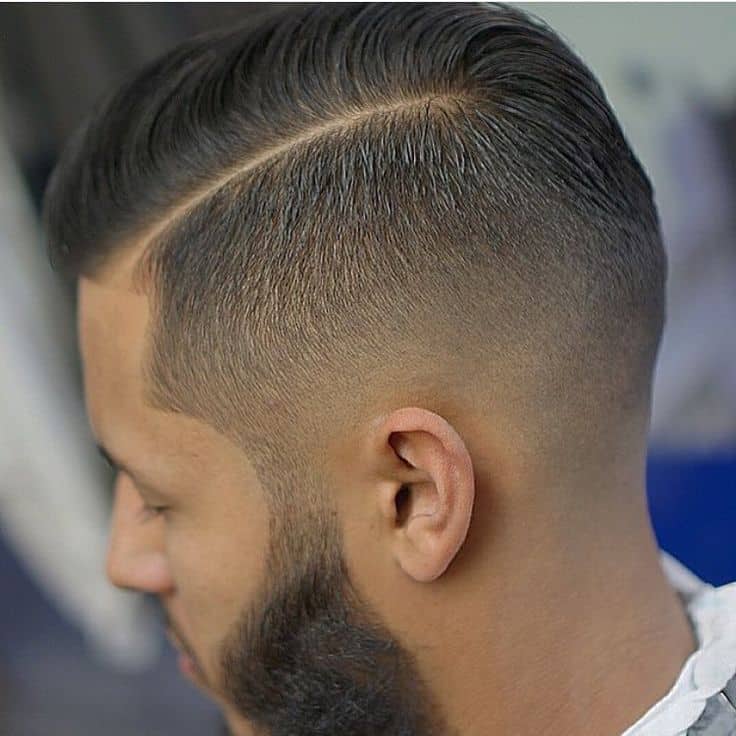 Granted, this is only half a buzz cut. It then transitions into an undercut, and we all know how I feel about undercuts. This is a neat way to turn your buzz into something fresh to death.
17. Cropped and Curled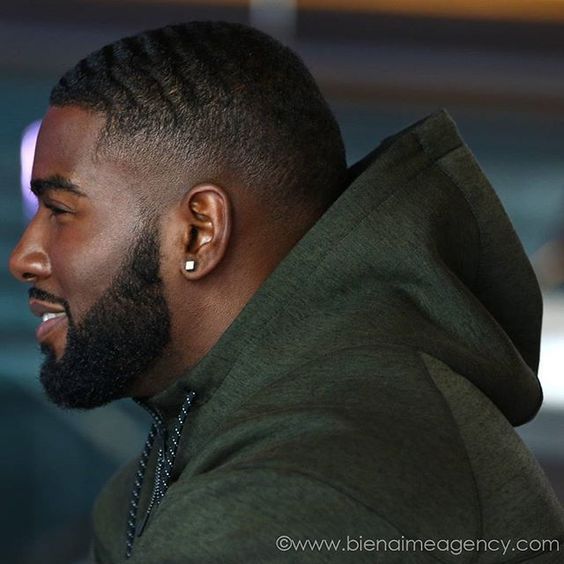 Don't crop your hair so short that your curls disappear. This is a sleek curly buzz cut hairstyle that makes the most of the hair left. Can you mimic those smooth waves?
Will A Buzz Cut Look Good On You?
If you're one of those men who prefer short hair, there may be just one big question on your mind: will a buzz cut look good on me? Can I pull off the buzz haircut? This short style is now worn by many popular actors and musicians, and there's never been a better time to consider following this exciting trend.
Still, not everyone looks good in a dramatically short haircut. In general, there are some facial characteristics and head shapes that work better with this style of the haircut than others. There are also certain head shapes and facial appearances for which this choice could be a huge mistake.
Facial Shapes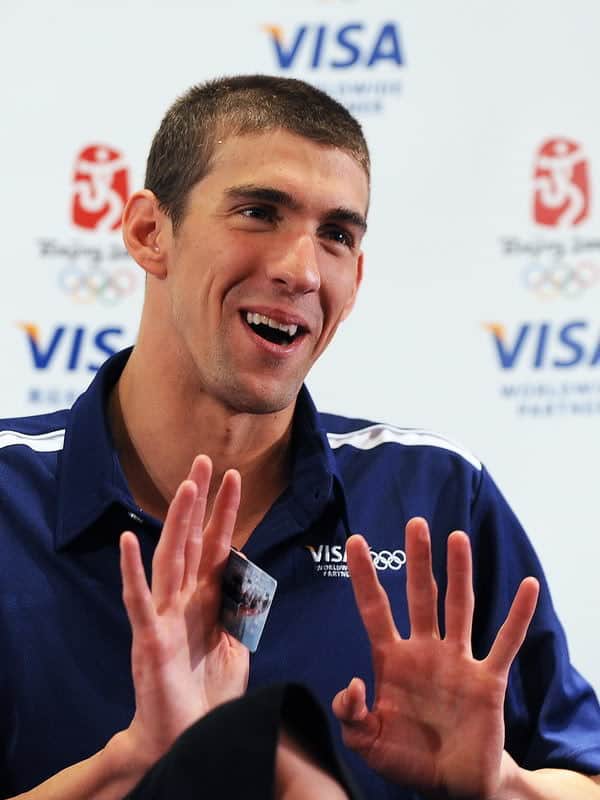 Men for whom this style can work include those with oval faces and rounder heads. It is also a perfect choice for those who have longer faces or oblong head shapes since the shorter hair can detract attention away from the length of the head. For men with over-sized skulls, a short haircut can actually make the head look smaller.
It can still be difficult for some men to imagine themselves with this type of radically short haircut. Fortunately, there is a website or online hairstyle makeover that enable people to upload their photos and try on a number of different hairstyles including buzz cut in a safe, virtual environment.
Square Jaws
On the other hand, it is important for men to understand the other effects that this style can have on a man's facial appearance. Since an extremely short haircut will tend to accentuate the jawline, men with pronounced chins and square jaws should be careful about adopting any hairstyle that draws additional attention to this area.
Scar on the Scalp
Do you have any scar on your scalp? If so, then you will expose your scar if you buzz your hair. But, if the scar is small, then you are still lucky. Do not buzz your hair too close to the scalp. But, use attachment in your hair clipper to cut your hair to longer lengths.
Every hair clipper kit in the market comes with a various number of attachments. Each attachment allows you to cut your hair to a different length.
Hair Loss
If your hair is thinning out, buzz cut style is one best hairstyle for you. The cut will reduce attention to your hair loss. You can buzz your hair very close to the scalp to reduce bald spot appearance.
Any man who is interested in finding out will a buzz cut look good on him should just go ahead and do it. Even with the most extreme buzzs, you'll probably find that your hair grows back to a more normal length within a few short weeks anyway.