There are countless hairstyles for men to choose from, but shaved sides haircut has beaten them all. It's becoming increasingly popular amongst men because it looks impressive and can be worn on any occasion. From undercuts to Mohawk and from crew cuts to Taper fades, you can try out any style that would leave a bold impression on others.
If you're aiming for shaved sides, remember that you'll have to visit the barber more often than usual for touch up if you have got a faster hair growth.
Side Shaved Hairstyles for Men
Check out these top 15 shaved sides hairstyles and transform your hair into the hairstyle of your choice:
This hairstyle has been around since the '90s and it has never gone out of style. The haircut is described to have short horizontal bangs along with shaved sides as that shown in the picture below. It's a minimalistic style that doesn't require any styling.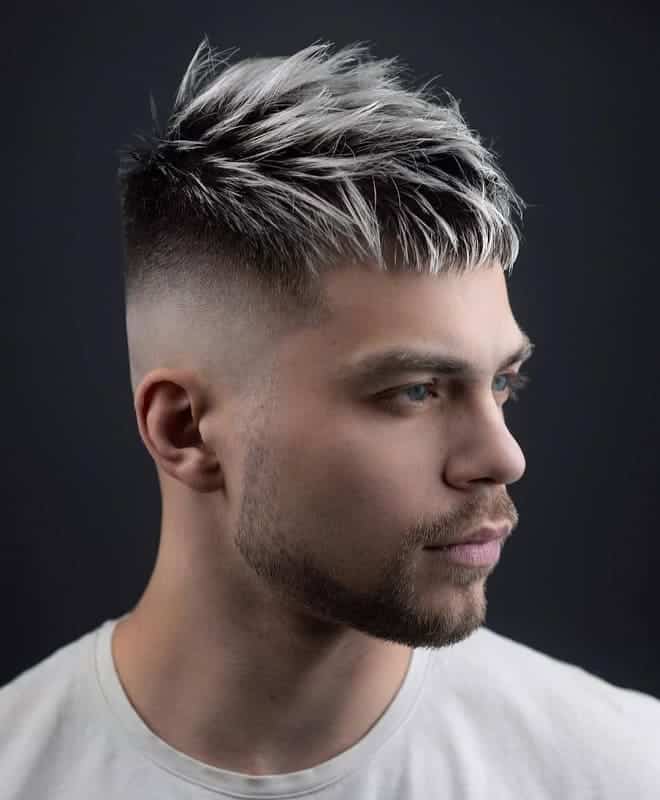 It's a modern version of French crop cut that looks absolutely ravishing. It looks similar to the Caesar cut but the only difference is that in French crop cut, the hair is kept a little longer so it doesn't give off a blunt look.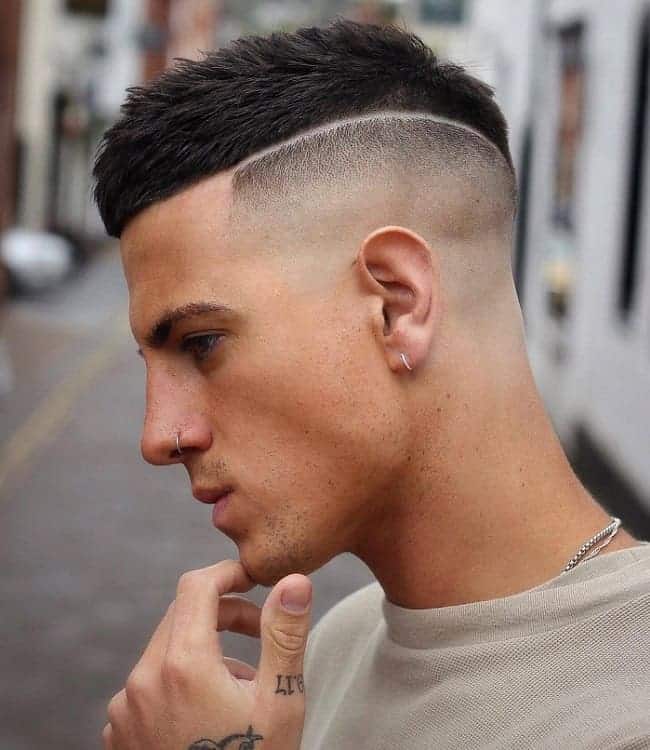 If you've got short/medium hair, you can't go wrong with this shaved side haircut that looks neat and crisp. You don't have to spend time styling this hairdo as it has the advantage of being timeless and low maintenance. The line on the sides complements the entire look.
4. Long Hair with Faded Design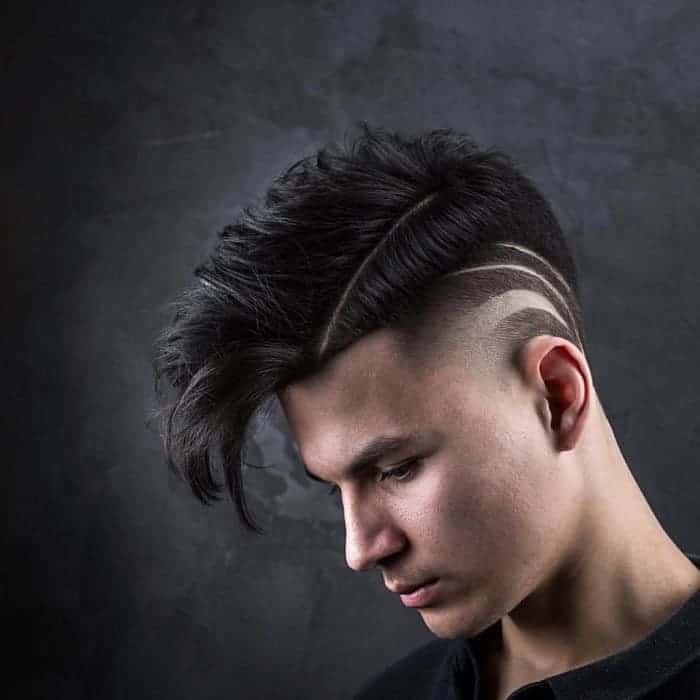 It's one of the hottest styles that looks classy and fashionable. This men's haircut with shaved sides is all about versatility. The eye-catching design on the side of the head is what makes the hairstyle on fire. If you've got long hair, you can't miss out on this style.
If you aren't planning to go for a sharp fade, this haircut is meant for you. The shaved side haircut looks subtle and classic that can be utilized as an everyday style. Add some gel to make your hair look sleek and rock it with confidence.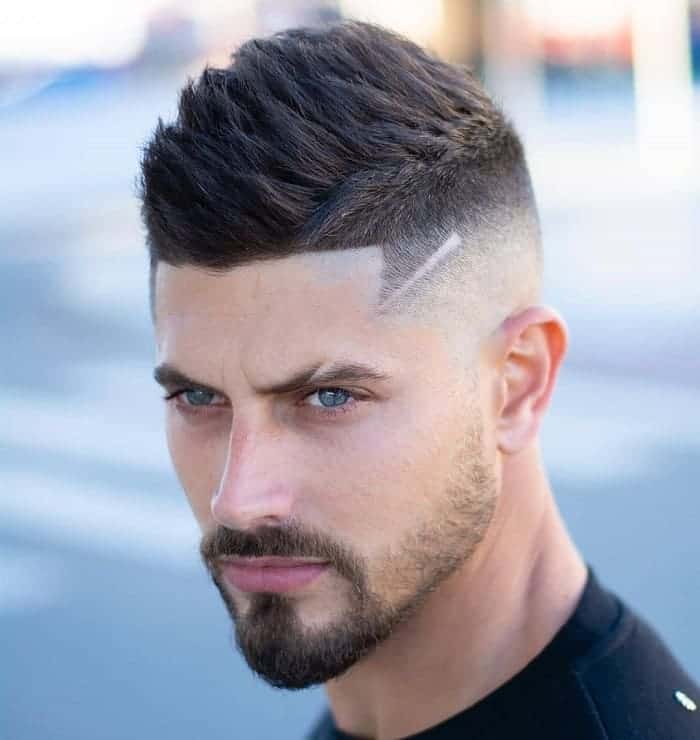 It's the modern version of Mohawk hairstyle with shaved sides that never gets old. It's the most popular haircut suitable for thick hair texture. To achieve this look, you need the right type of hair products such as gel or pomade. Apply the gel and use your fingers to lift it through the center. The razor cut on the side makes the whole look on point.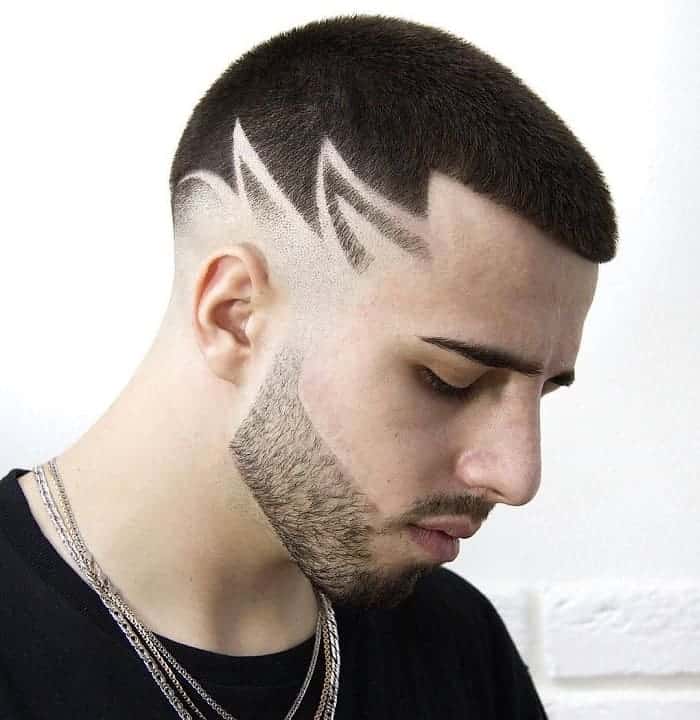 There is always room for creativity when it comes to hairstyles for men with side shaved hair. Transform your ordinary haircut into this dope hairstyle that looks that has a zigzag abstract design on one side of the head making the haircut look totally punk. No wonder, all eyes will be on you.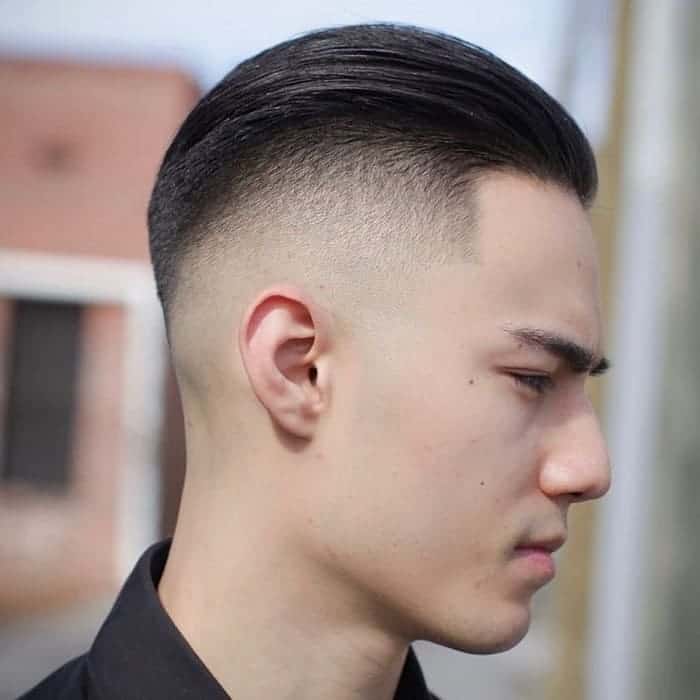 It's okay if you aren't a fan of long hair on top. Instead, you can go for this hairstyle that looks simple and doesn't require much effort to pull off the look. This shaved side hairdo looks sleek and the shaved hair makes it even more tempting to look at.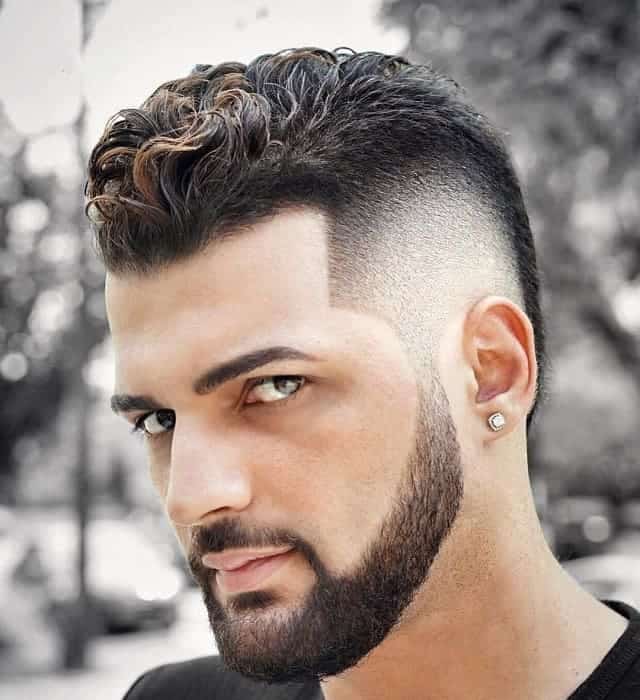 This is a casual haircut that is perfect for everyday style. The hairdo is for those who have messy/curly hair. They too can rock shaved sides with perfection. The main highlight of this cut is the taper shaved sides.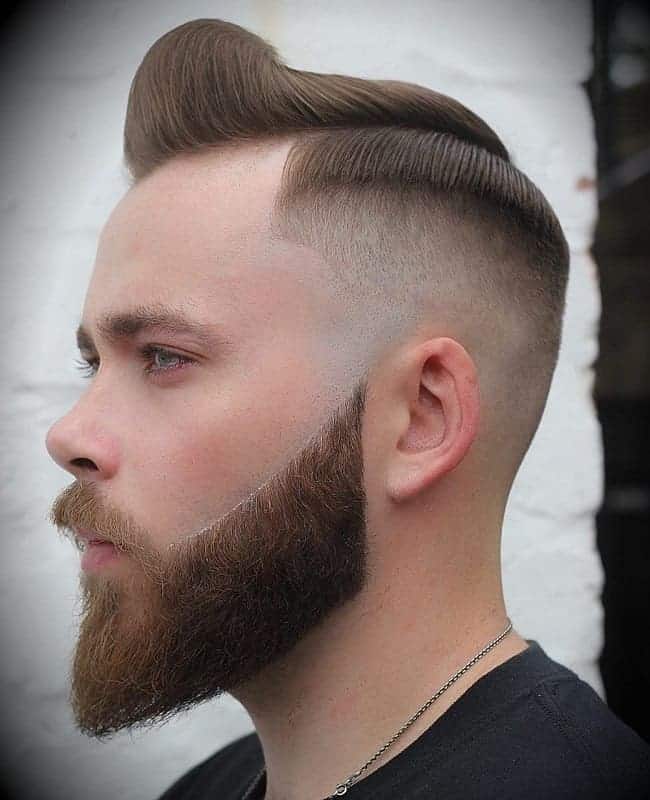 It's a revamped version of conventional quiff style. The shaved sides haircut for men is characterized by prominent half faded sides and longer hair on top swept downwards, giving a very handsome look that's easy to carry.
11. Pony + Shaved Sides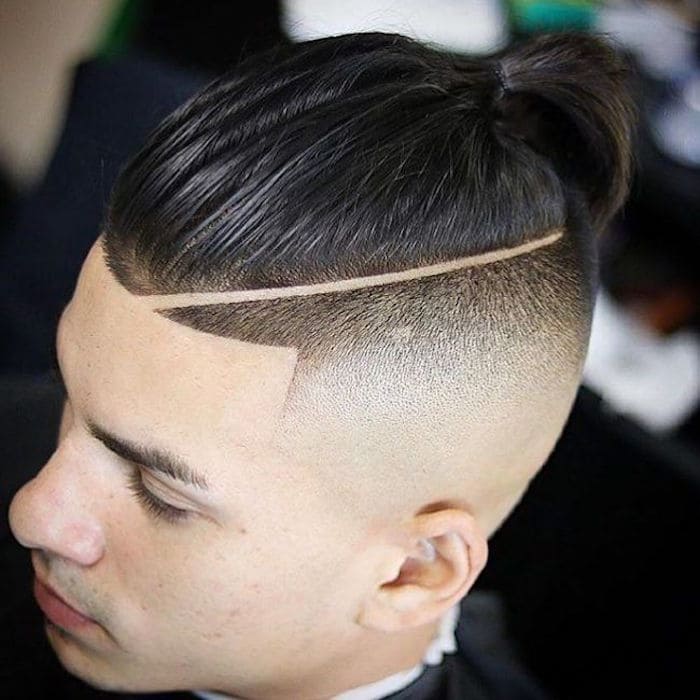 If you love tying your hair into a bun or ponytail, you might want to consider this hard part hairstyle which also includes shaved sides that easily makes it a 10/10. The side shaving look particularly interesting on this look.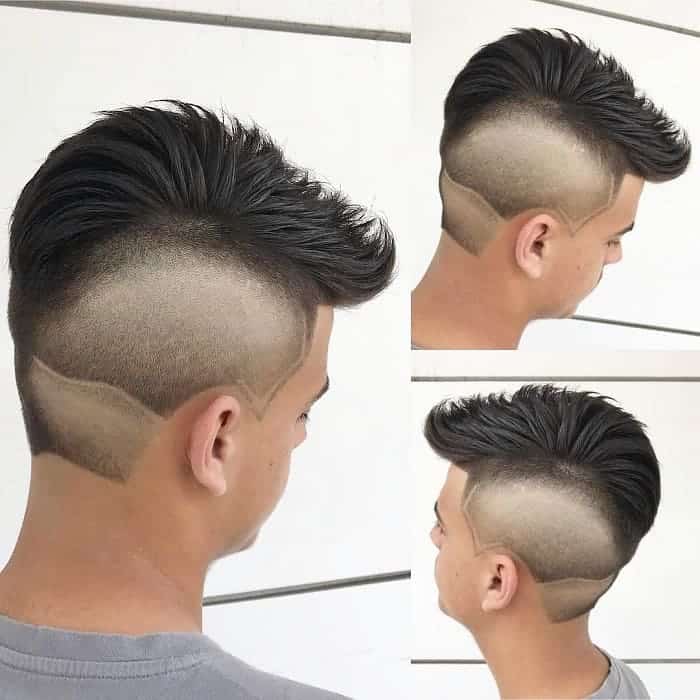 When all else fails, go for a Mohawk style that's going to grab the attention of others. The Mohawk not only looks edgy but the faded sides have a creative patchy design that's the major wow factor. Anyone can effortlessly wear this men's haircut with shaved sides. Add some definition to your hair using gel or pomade.
If you're blessed with attractive curly locks, embrace your curls and try out this shaved side hairstyle that will accentuate your ringlets and make you feel confident in flaunting them.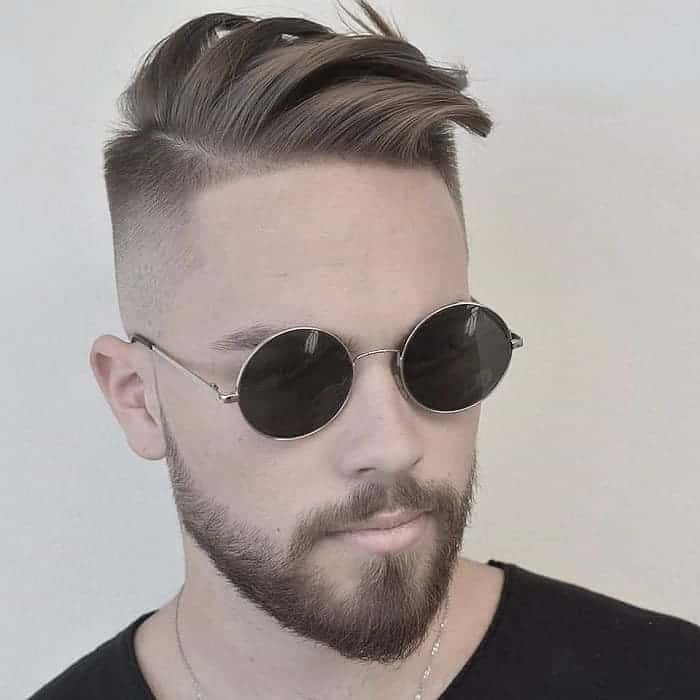 Look handsome with this short cut that looks decent and elegant suited for any occasion. Pair it up with glasses and off you go.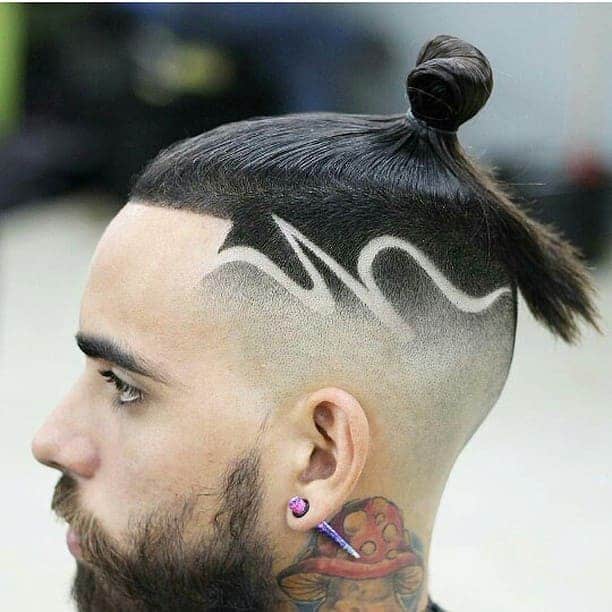 Another long hairstyle with shaved sides that we can't miss out on. The top knot looks exquisite and neat which is a perfect way to beat the heat. The shaved design on the side is what makes the entire look captivating.
Choose a men's shaved sides haircut that attracts you the most and yourself a much-needed hair transformation to channel your inner fashionista.