Receding hairline is a common issue faced by many adult men including black guys. Unfortunately, researchers say that there's nothing you can do to stop it.
Receding hairline haircuts are a great option when you struggle with this problem. The issue seems to be hereditary, and there are some treatments that can only slow it down. If none of them work for you, you can change your haircut and opt for one that doesn't highlight the problem, but beautifully masks it.
You can go for short buzz cuts, long top hair with fades, or comb-overs. You don't need to panic, there is always an option, and you can find below some examples of receding hairline haircuts for black men!
1. Short Buzz Cut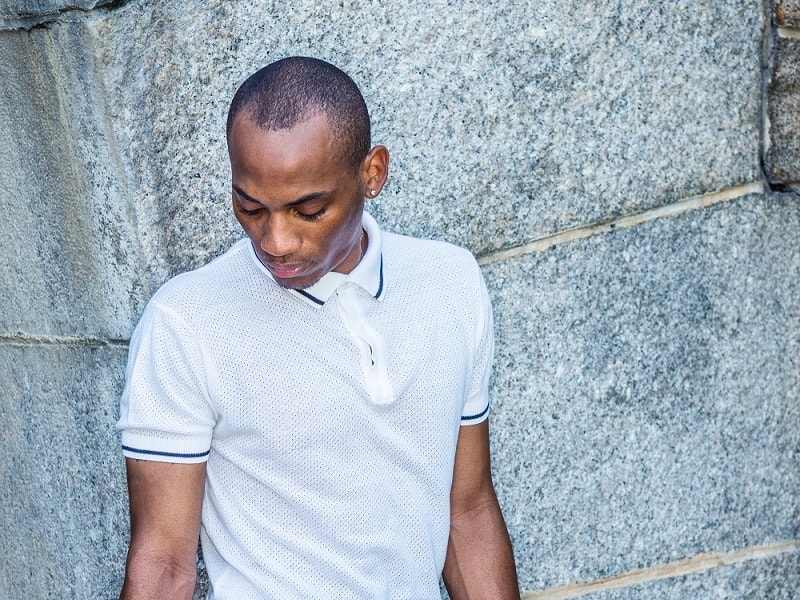 A short buzz cut will not only correctly mask your receding hairline's bad situation, but it's also a hairstyle that doesn't need much styling. You'll solve two problems with one bullet!
2. Long Hairstyle with Receding Hairline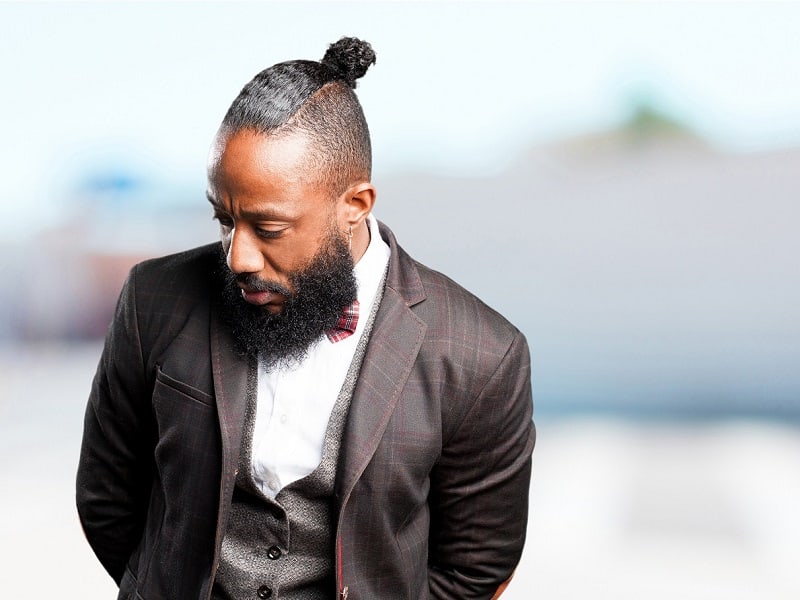 Another gorgeous hairstyle for receding hairline is this long top hair with back and sides shortly cut. The top hair can be as long as you want and will provide a lot of styling opportunities such as men buns or a side-swept top.
3. Curly Haircut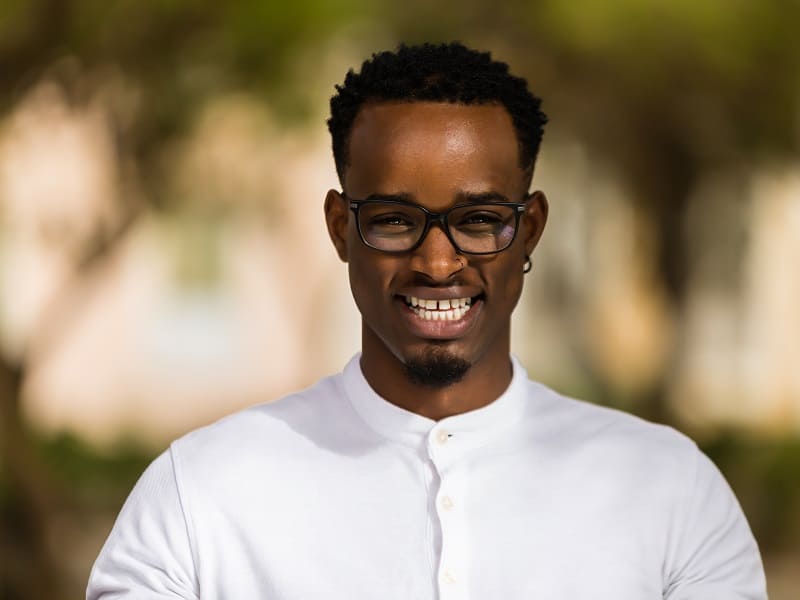 This is one of the best receding hairline haircuts for black men because it grabs all the attention on those thick curly strands. Lift the top and get a tapered haircut for the sides and back. If you want to style the top hair, use your favorite jam to give the coils a better definition.
4. Fade Hair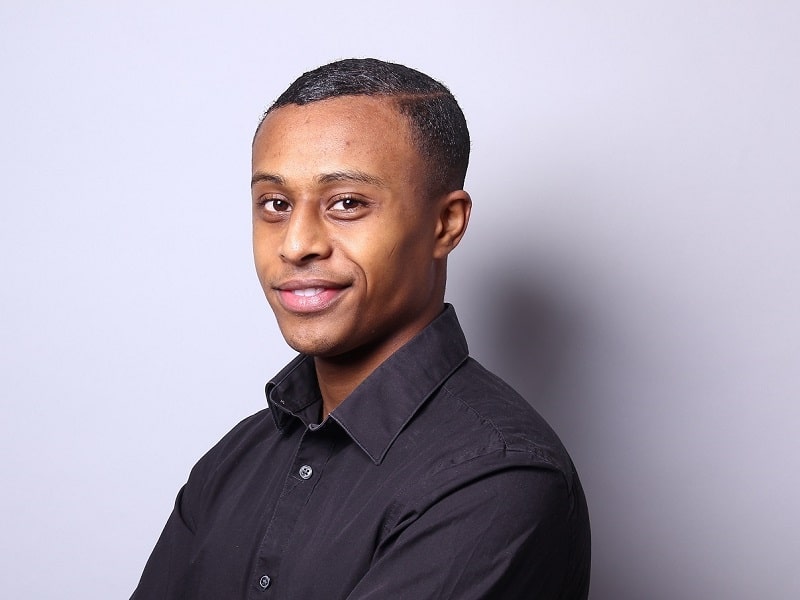 If you want to recreate this look, remember that you will need a lot of product to keep your Afro-American hair in place. Use a fade for the sides and back and toss the top strands on one side.
5. Receding Hairline Haircut with Beard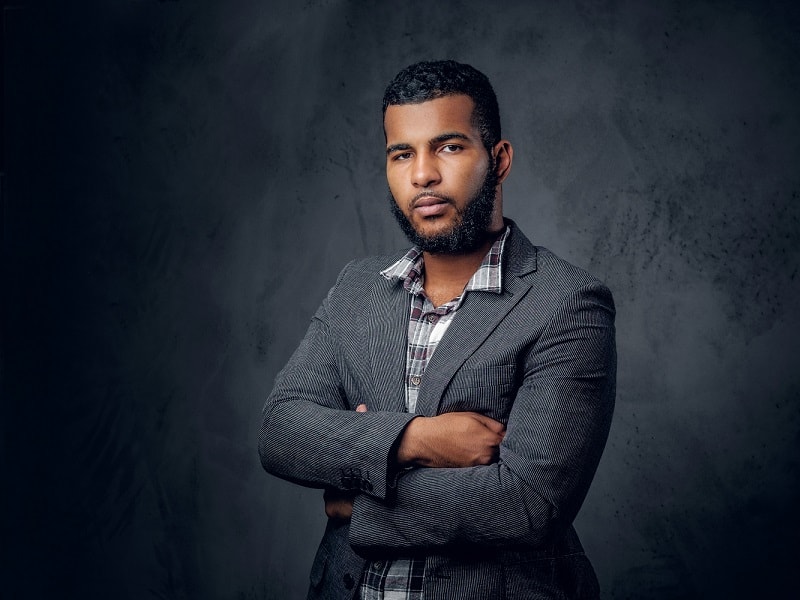 If you need a hairstyle that makes that receding hairline fade, opt for a short trim and a short beard. Make sure there are no interruptions between the sideburns and the facial hair.
6. Short Top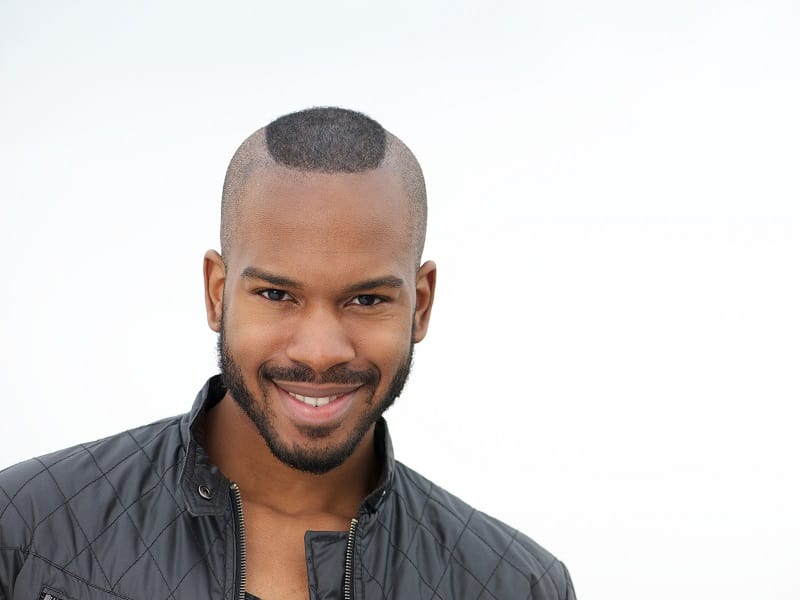 There's no better way to style your hair when fighting against a receding hair. Shave the sides, the back and areas where you start getting bald and keep only the top hair. Cut it really short and complete the look with a beard.
7. Comb Over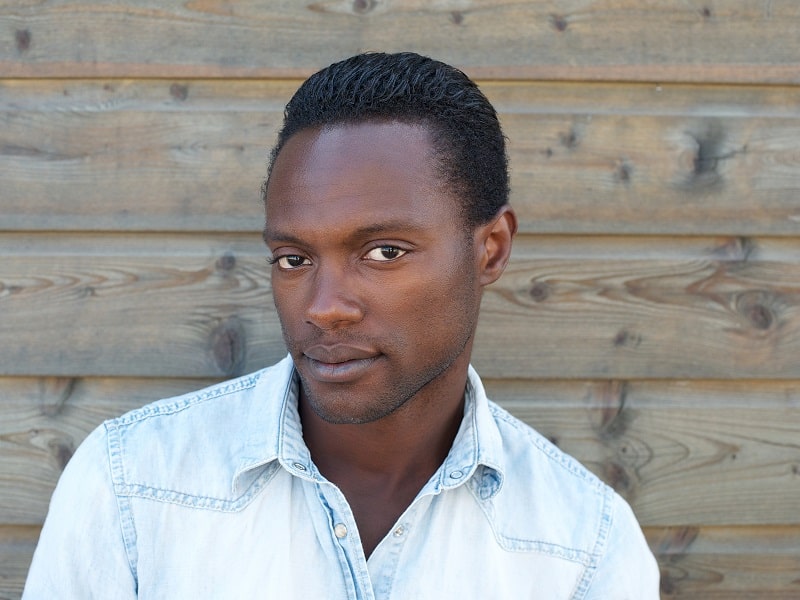 If you have medium hair, this hairstyle will help you hide that annoying receding hairline. Opt for short sides and comb over the top hair. It will also gain height and will make your face look longer and slimmer.
8. Dreads
Dreads can certainly help you with your struggle. If you have medium hair, build the hairstyle from your own mane.
9. Braids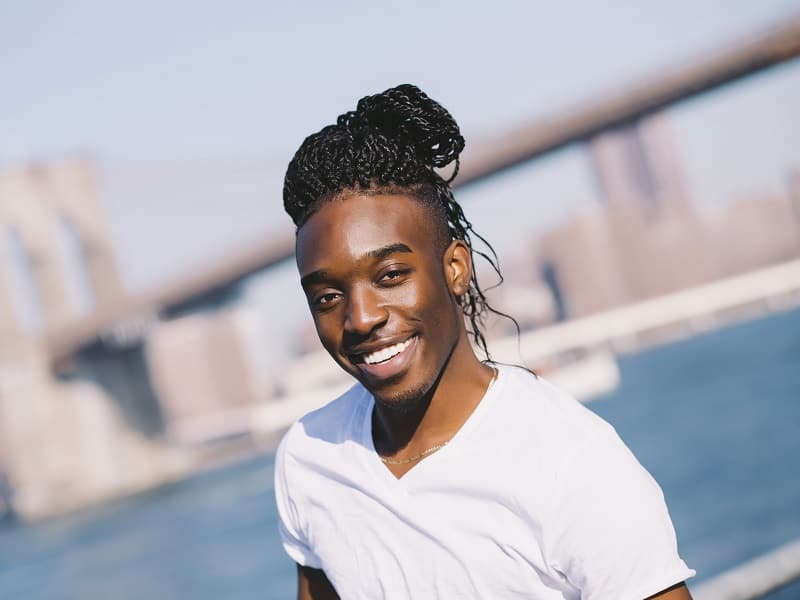 Braids can also help you hide your receding hairline by creating an illusion. Get a faded cut for the sides and back and use the top hair to build your box braids. If you want long knits, use some Jumbo hair and pin them all in a big bun on top of the head.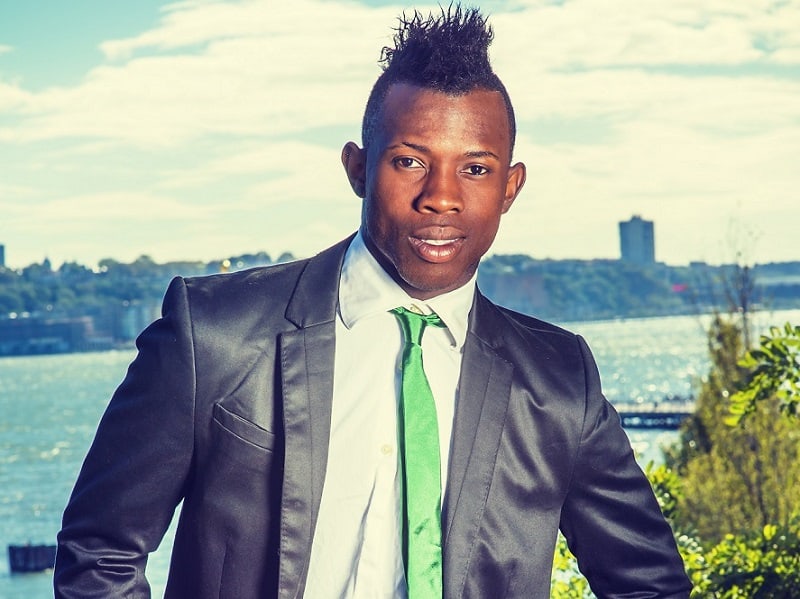 Style a high bald fade for the sides and keep the top hair long. Use hair gel or spray to create your spikes. Make them look messy, and you will get one of the most helpful receding hairline haircuts for black men.
11. Crew Cut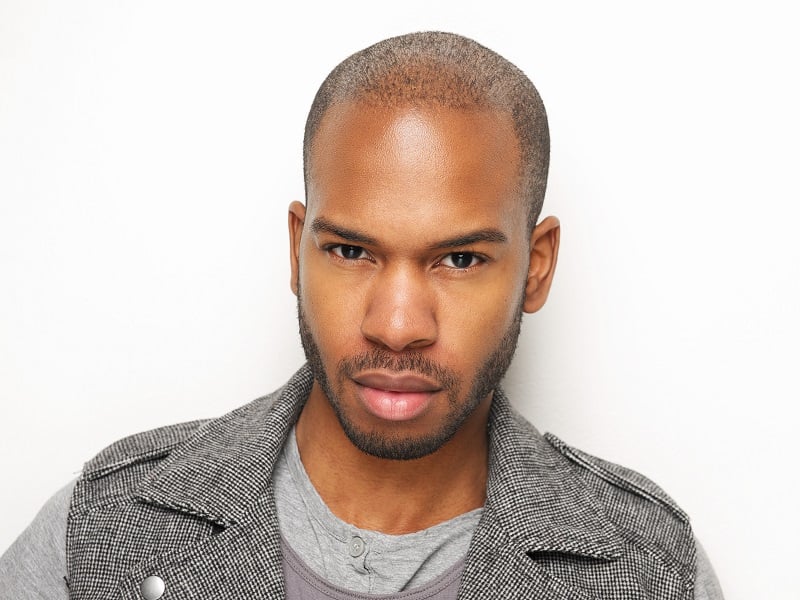 As we previously mentioned, once your receding hairline appears, there's nothing you can do to stop it. A short trim will undoubtedly help with your appearance, and a beard that has the same length will beautifully complete the look.
12. Receding Hairline with Twists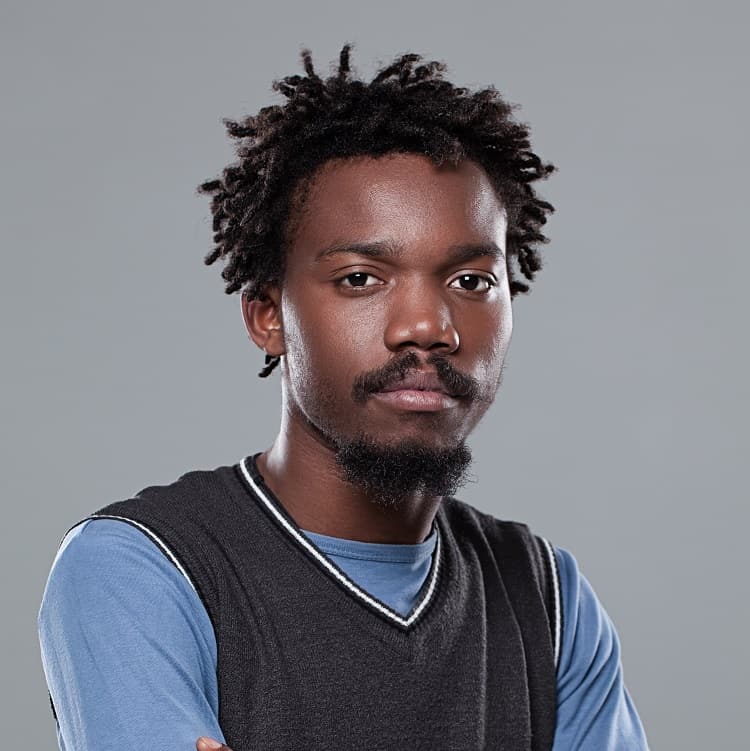 Twists that give you hair volume will properly hide the receding hairline. When you have coils, roll them to create the knit and you will obtain a hairstyle that marvelously covers the problem. You can even get a mustache and a goat beard.
Receding hair is a problem most men face at some point. Unfortunately, some of them have to deal with it sooner than they think. Because of that, black men found a lot of creative receding hairline haircuts that will help offset the problem.