Men with curly hair also find that they need much effort and longer time to care for his long hair. Therefore, most of them want to cut their hair short but there is no sufficient number of styles. In this article, we are going to list our favorite short curly haircuts for men.
The Best Short Curly Hairstyles for Men
Hairstylists all across the world feel that the hair trend is increasing, and short curl hairdos are the most in vogue. The below list of the men's best short curly haircuts has been compiled below to give you good ideas about the short cuts:
1. Jessie Eisenberg Short Curls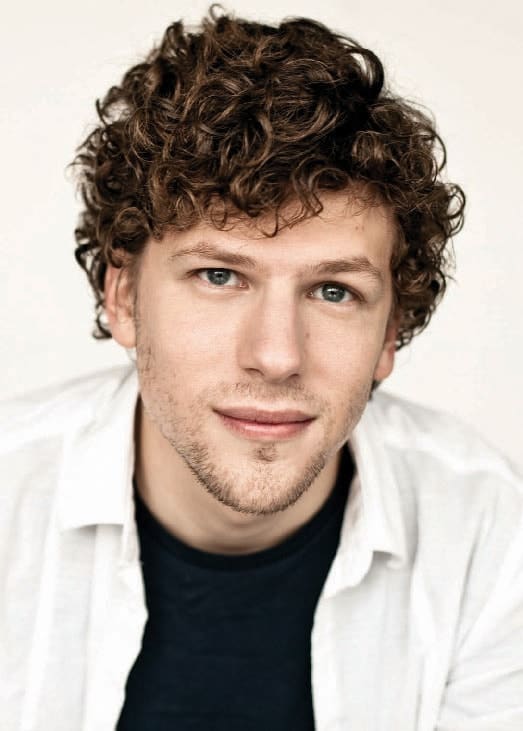 It is simply a carefree curly hairdo that stays in place. His bangs grew out so that they covered his forehead as well.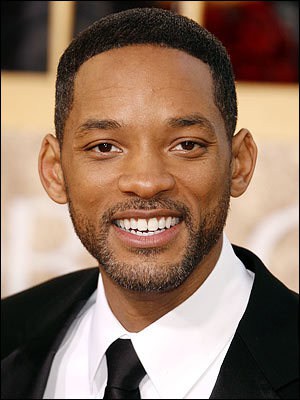 An extremely easy and maintainable hairstyle, the Will Smith's curly hairstyle is short and neat throughout the sides, back and the top and requires just a short trim in three to four weeks to maintain the style.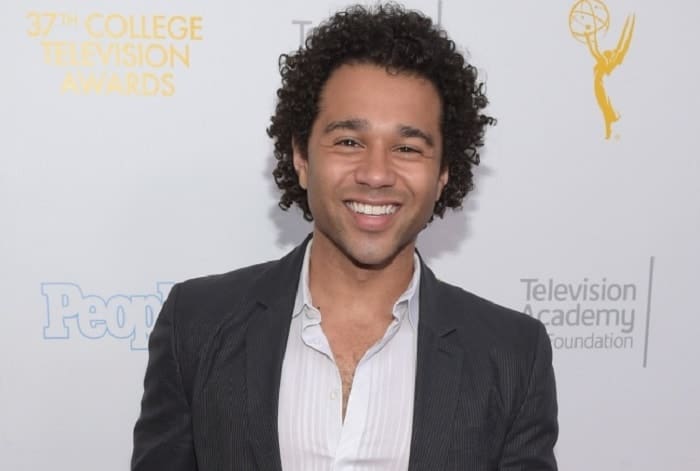 This hairstyle for men with short and curly hair is uniformly cut throughout the head. It looks clean and professional without having to devote any time or effort to maintain it.
4. Nick Jonas Short Hair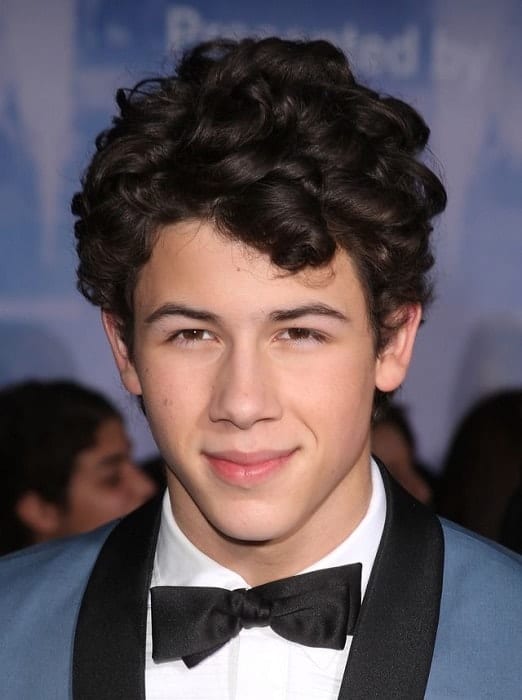 The front portion has longer layered hair that falls on the face whereas the backside has shorter hair.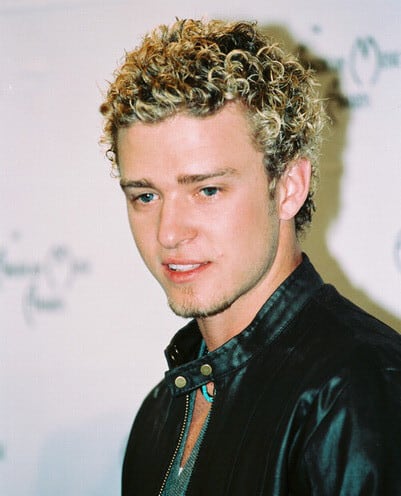 The Justin Timberlake Hairstyle is recommended for men with oval, square, heart, and triangle shaped faces. This is a basic crop cut where the sides and the back are tapered, and the hair near the crown area is left longer so that the ringlets are maximized. The color is usually dark with highlights to enhance the style.
6. Ryan Phillippe Hairstyle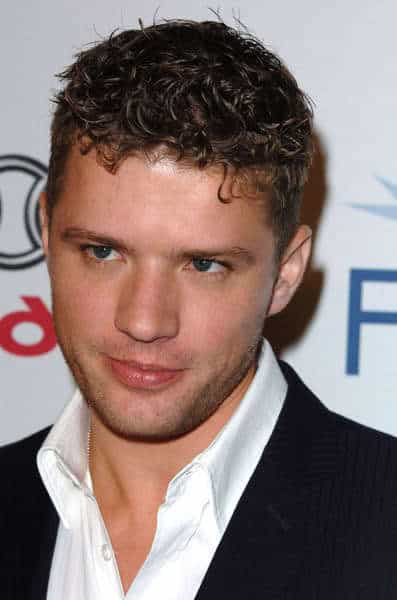 For men with natural curls, the short hairstyle suits the best. The back and the side is clipper cut and are kept short. This is a no-fuss hairstyle and requires regular trim.
This curly hairstyle for short hair, in the front is brushed up and back like a quiff as if it is allowing the natural curls on the crown to do its work. A little hair gel will do wonders by keeping the shine.
8. Ron Perlman Hairstyle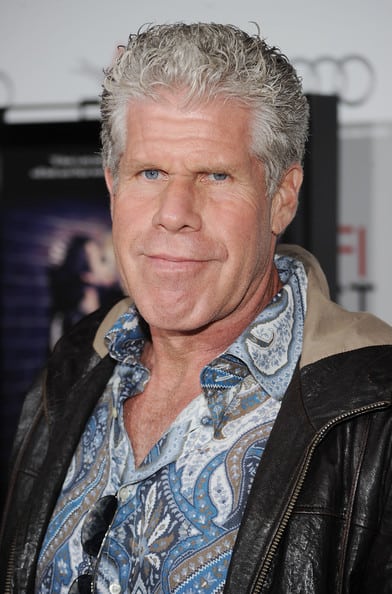 This haircut is styled easily with the help of light gel. All you need to do is apply some gel and comb the sides back with a wide-tooth comb. Now, comb the front up & back. You can use your finger to style the top so that it will create texture. The hairstyle is gray but definitely stylish.
9. Will Ferrell Hairstyle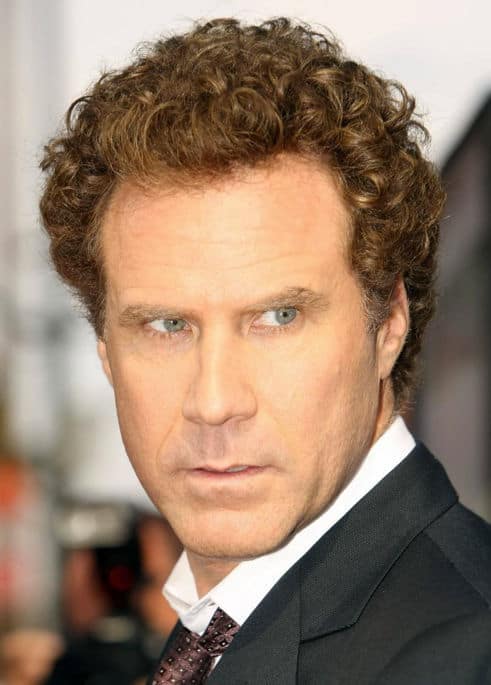 The Will Ferrell Hairstyle is an even cut with uniform layers that are neatly cut around the back, sides, and top so that the length is maintained throughout. It suits men with round and oval faces and needs regular trims.
10. James Franco Hairstyle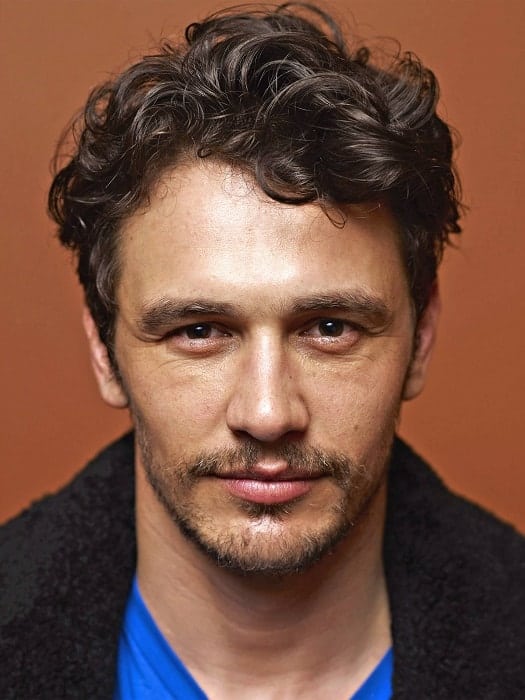 A cropped cut at the curly top and short hair at the side and back, this haircut is uber cool and low maintenance. As the hair grows longer, you can style it into a short pompadour by combing the sides back and the front up & back.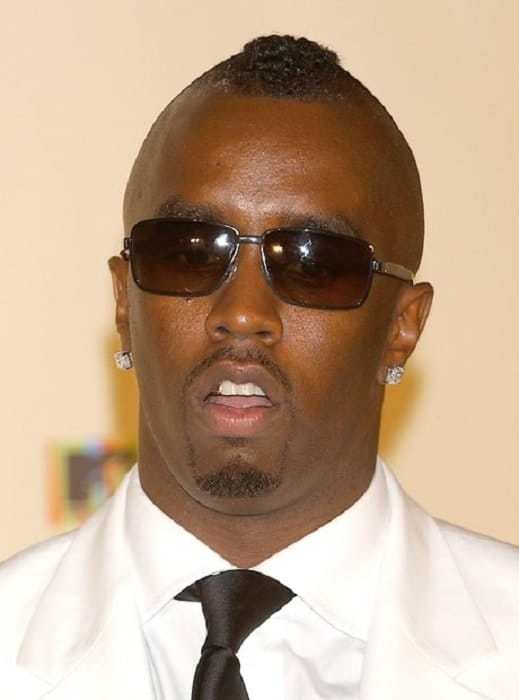 This short Mohawk fade hairstyle looks simply great. The sides are cut very short using a clipper while the hair from the forehead to the nape is left longer. The hair on the top is curly and short enough to stays in place. You do not need to put a stronghold product to spike it like a traditional mohawk.
This hairstyle is bald at the nape & the bottom of the head, extremely short at the back & sides, whereas a bit longer at the top.
13. Andy Serkis Hairstyle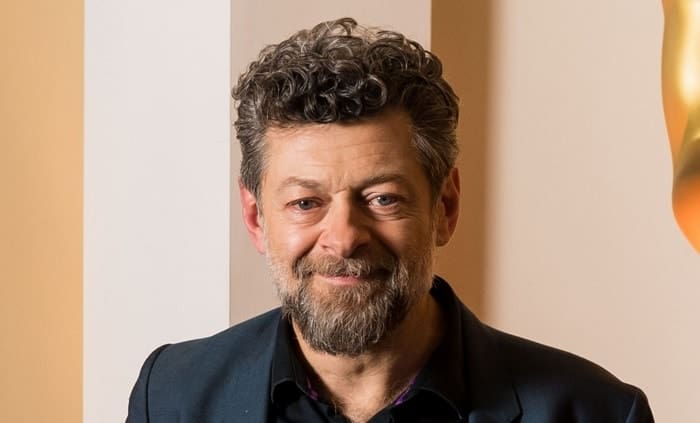 This short curly hairstyle suits best to men with round, oval or heart-shaped faces and is best kept short. The top adds height while the sides reduce the width of his round face. The sides are slicked back neatly with some gel.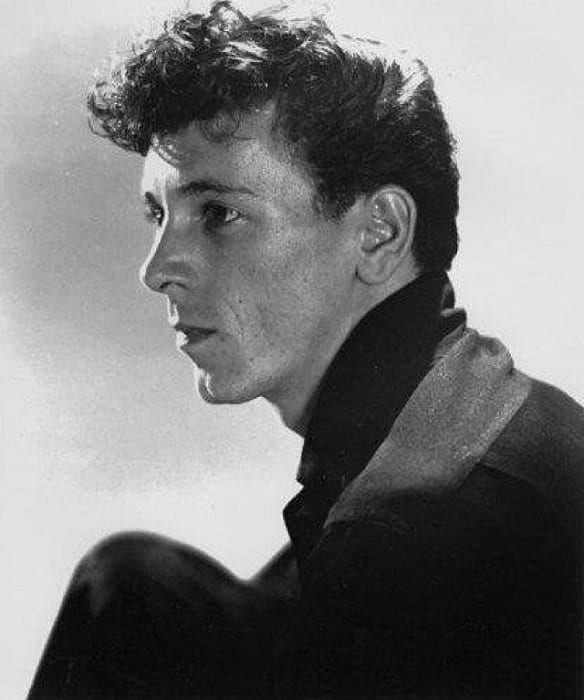 This 50s hairstyle for men with short curls is quite stylish and requires some effort to maintain. The Gene Vincent rock and roll hairstyle is generally done by keeping the back and sides short and the crown area is let loose as the fringes dropping on front. You can hold this hairstyle for a long time by applying a wax.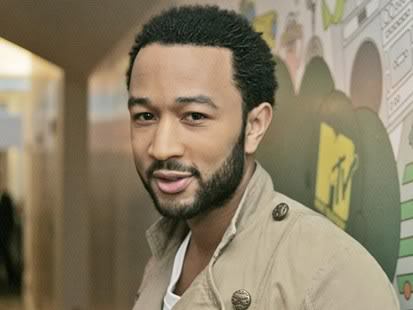 This hairstyle is quite quirky and requires efforts to be maintained. You need to hold two locks together and twist them into one. A hair gel or a small amount of pomade is enough to hold the hairstyle together for hours.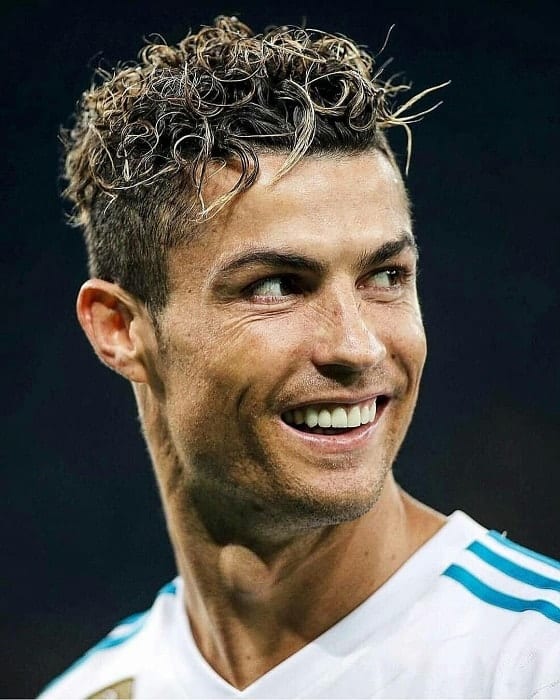 He keeps his hair on the sides of his head very short while leaving the top longer. Besides plays football, he also plays his top's hair. What he needs to style his hair are some amounts of wet-look gel and his fingers.
17. Tight Curls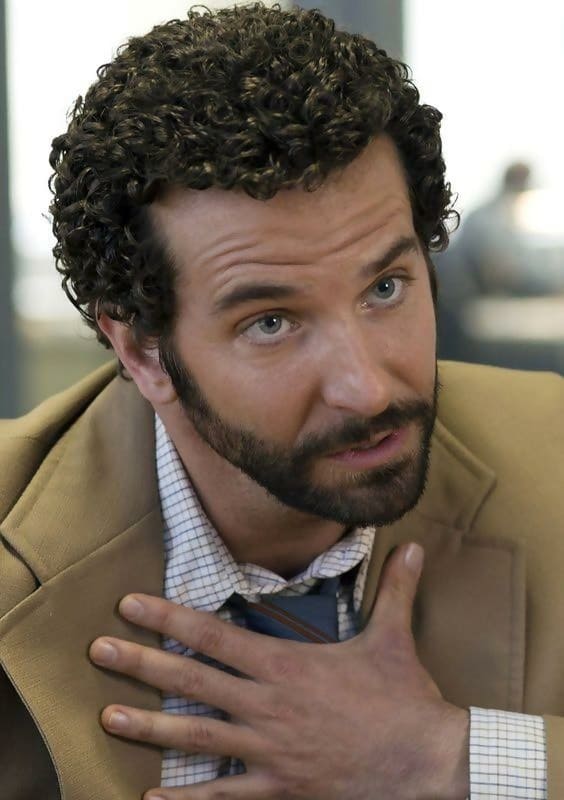 Bradley Cooper absolutely rocked these tight curls while depicting the character of a 70s con artist in the movie. Whether you get these permed or are born with them, this is a type of short curly haircut that will never fail to impress others.
It is cool, sleek and decidedly makes a stand out impression. It is a type of hairstyle that will always guarantee a second look, wherever you may go. You can also highlight the curls for an additional impact and striking contrast.
18. Curly Crown Like Adrian Grenier
Rugged, masculine with a caring touch is how I describe this Adrian Grenier's curly hairstyle. One of the most common hairstyles for men with curls, it is about a classy appeal with a quirky touch. The curls, in this case, have been allowed to grow however they might wish, and that is what gives this typical hairstyle a unique charm.
19. Tight and Short Curls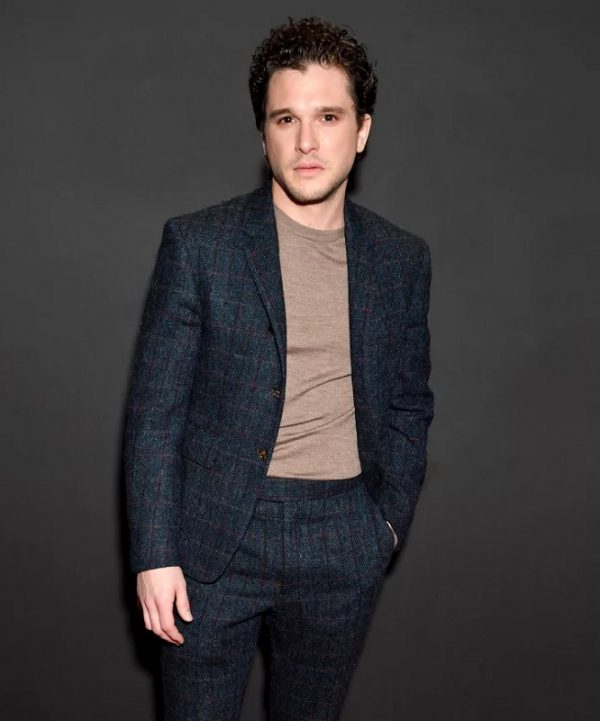 If you are shortlisting styles by men with short and curly hair, this is one carefree hairdo that will win hands down. It is short, the bangs well away from the forehead and properly camouflaging the hairline.
In short, it is a casual cut that also works well in a formal occasion. It is also a versatile cut that has a functional element. You do not have to use a lot of hair care product or too much styling accessories to keep the hair in place. It is all about following the natural hairstyle.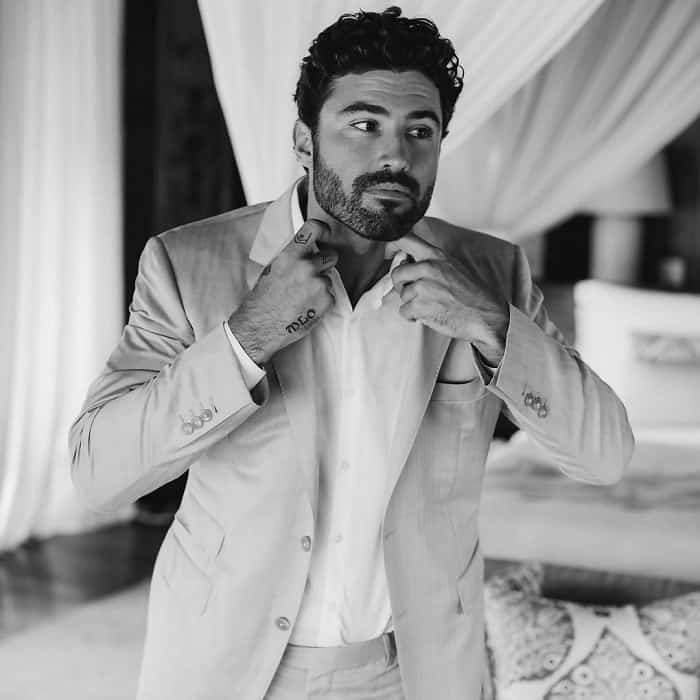 If very short curly hairstyles are not your cup of tea, you could always try short hair like that of Brody Jenner. The broad length of the hair remains comfortably short, yet you have adequate room to improvise and create a unique and stunning style nevertheless.
Often styling curly hair is all about adapting to a personality, and this one is a great example of the same. It also makes the hair look voluminous and adds a sense of subtle sensuality to the overall styling as such.
21. Short Curls Like Freddie Mercury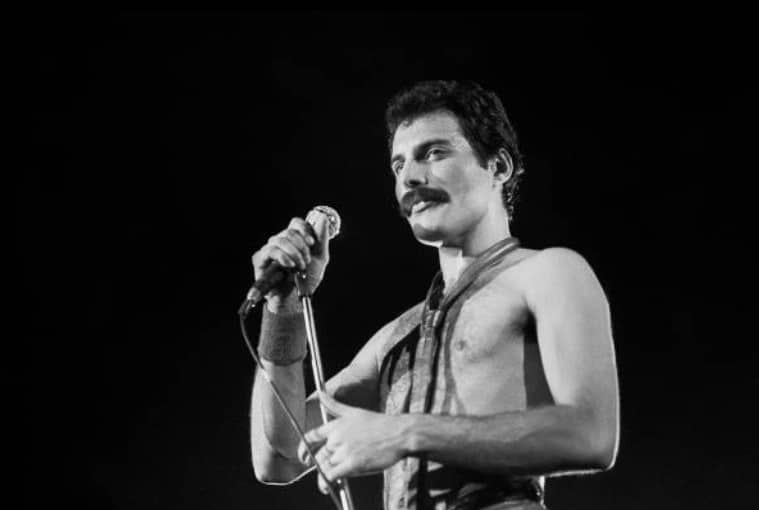 This musical great did not just make the world sway to his music, but he continues to be a style icon even today. Many of his hairstyles are all about giving conventional styles a twist. In this, super short clipped curly hairstyle for men, you get a brilliant glimpse of his improvisation.
It is this ability to transform the ordinary to extraordinary is what set him apart and makes him a standout style icon. This is why even today you have youngsters following his inimitable style.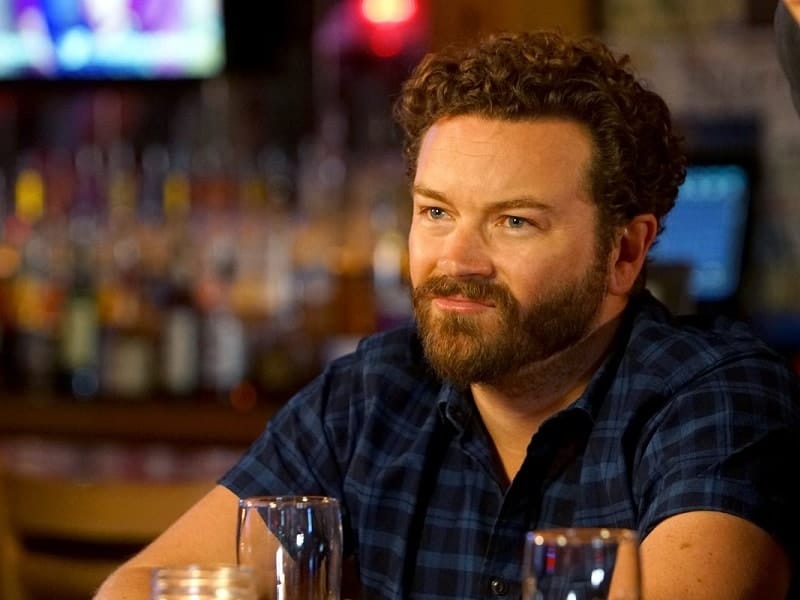 If you like lighter hair, you may prefer to have a very short curly haircut like that of Danny Masterson. There is nothing extraordinary about this styling but what surely stands out is the color and the way the hair is styled.
This tight styling makes the hair stand out and become appealing too. It also became an inseparable part of the characters he played. The fact that he always cut it short gave the style its own identity. It is a practical and fairly low maintenance haircut.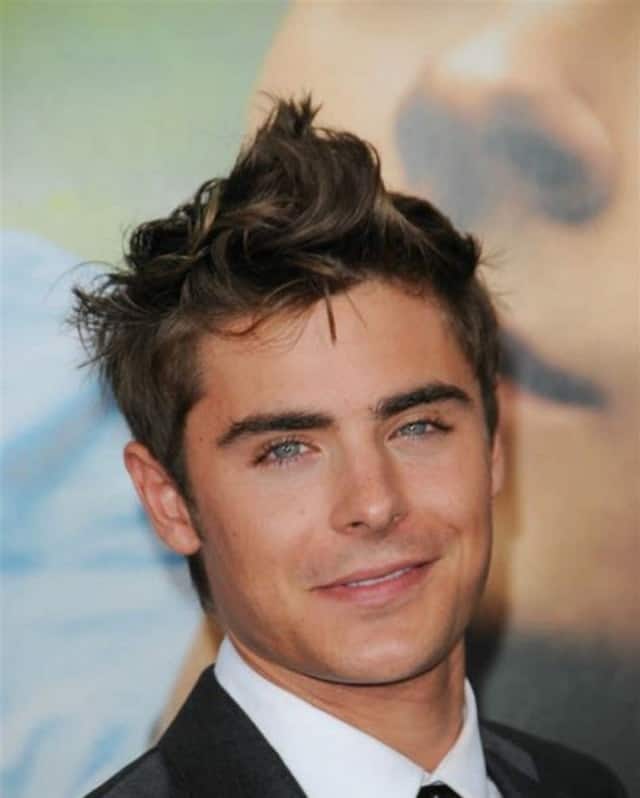 If you have a fairly round face, you can also choose to wear your short and curly hair like Zac Efron. In this hairstyle for men, the end is cut in a tapered undercut style.
That gives the overall face a rather angular look and at the same time, you have neat and well-balanced hairdo. It is cool, casual and at the same time works brilliantly in a formal gathering. This is all about creating a sense of effortless charm and sensuality that is hard to ignore.
The high top curly fade sported by Raheem Sterling is as famous as his exploits in the football field. It is a functional and flexible hairstyle that also highlights a rather stylish short & curly hairdo for guys. Both in terms of the fashion quotient as well as the overall functionality for a sportsman, this wins hands on.
25. Sasha Baron Cohen
There are some stars whose hairstyle and mustache styles have become inseparable elements of their on-screen avatars. Sasha Baron Cohen is one such unique personality.
The short curly hair brushed back without parting in a quiff like style has gained popularity as one of the most sought after style for men with curly hair.
It is functional terribly masculine and appropriate for almost any type of face. The mustache style also complements this curly hairstyle to the hilt and brings out a striking combination of the two elements together.
26. Zac Posen Hairstyle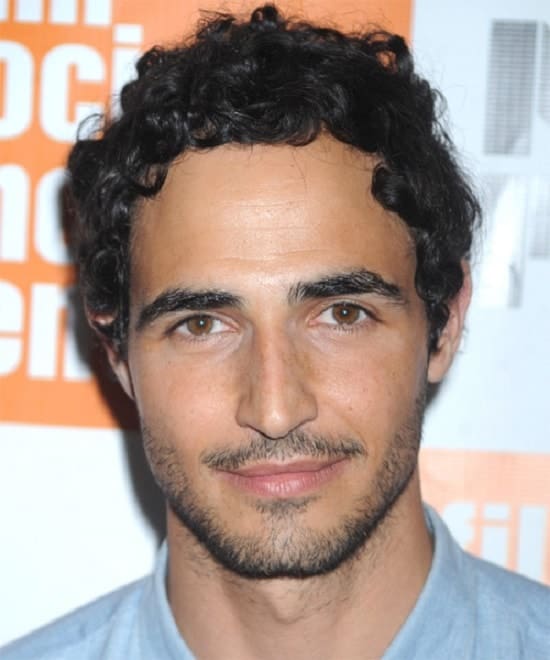 Playful, elusive and understated is how you may describe this hairstyle for men with curls. Most importantly it contrasts beautifully with the stubble beard.
On the one hand, you have those unruly twills of hair falling over the forehead and on the other hand, the stubble gave a sense of a subtle beard line.
Together, it does not just enhance Posen's look, it could very well work for anybody who has similar dark curly hair that is super short. It gives a sense of subtle elegance that is hard to ignore.
If you are a regular TV viewer, it is hard to miss this unique style. Justin Guarini has wowed the audience with his on-screen abilities for years now but his stylish short undercut too has become iconic.
Undeniably, one of the most popular styles for men with short curly hair, it is a flexible and versatile hairstyle. It easily fits in with any type of face and helps bring out the best in you. The icing on the cake is that it is a rather simple hairstyle to maintain.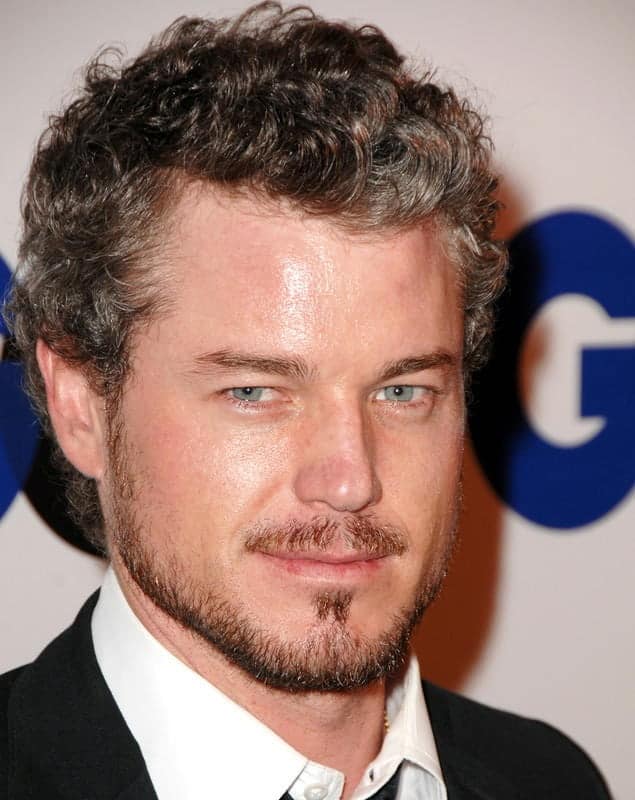 Chances are you have already lost your heart to him for his Dr. Sloan Avatar on TV. But if you haven't already this curly hairstyle for short hair of his is sure to win you over.
Stylish, subtle and sensuous, it is the type of style that will suit men with curly hair across different age. It is creative, understated and helps highlight the curls in the best possible way.
It helps bring out a youthful vibrancy to your personality even for those battling with a receding hairline. You can also use a brilliant play of contrasting shades for additional impact.
29. Suave Curls Like Claudio Marchisio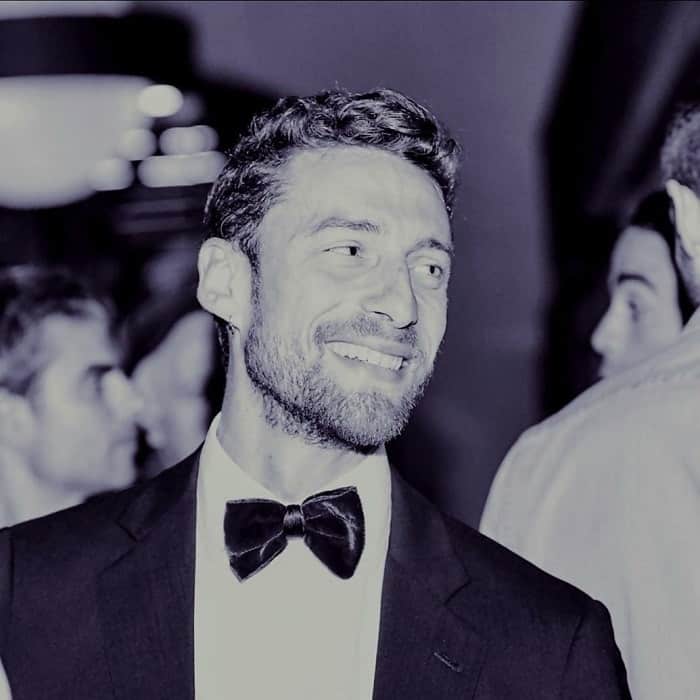 This clean and short hairstyle with curls teamed with the medium box beard creates an image of a suave sophisticated corporate. The Italian mid-fielder with this curly haircut looks every bit a successful icon that he is. It is a rather easy-going haircut that does not need a lot of work to keep it prim and proper.
30. Simon Baker's Curly Blonde Hair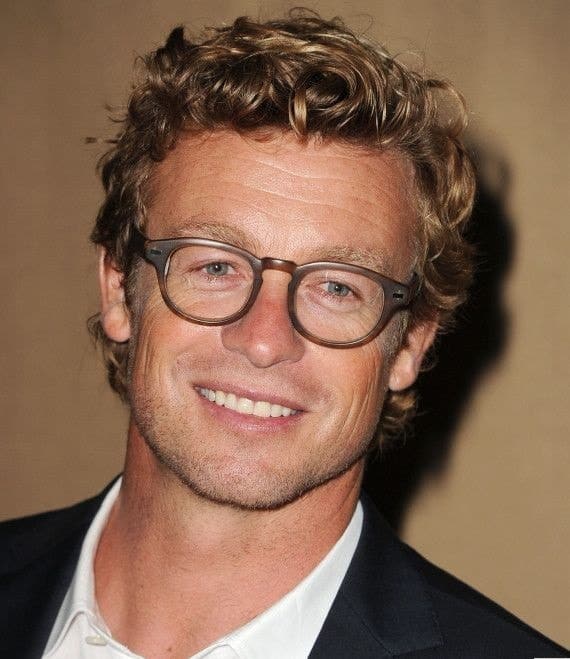 This is another attractive way to style short curly hair for men. The blonde shade and the natural fall of the hair add a distinctly new element to the overall personality and brings forth a brand new stunning hairstyle.
Though these hairstyles have been made popular by the celebrities sporting them, they can easily be tried either at home or your local salon. Not very expensive, these short curly hairstyles will easily fit into your budget and give you a completely different look, worth the experiment.