How To Get 360 Hair Waves
360 waves is a hairstyle that is favored by young African-American men. When properly styled, it looks very good and is found to be attractive to young women.
The name for this hairstyle comes from the fact that the hair arranges itself into a pattern of waves that form a 360-degree circle around the head. Achieving this hairstyle is surprisingly simple, yet many men still have no idea how to get 360 hair waves.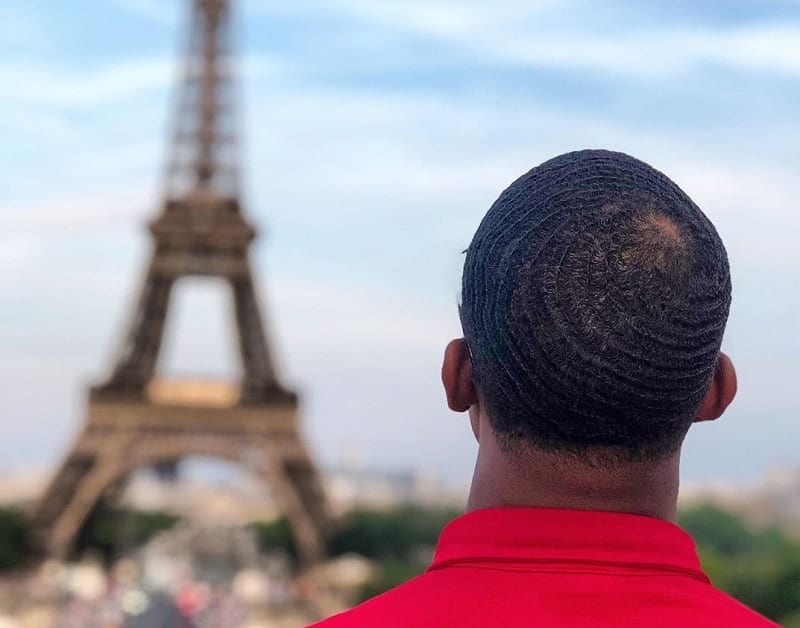 To begin, the 360 waves is a short hairstyle. The hair needs to be cut to a length of one and a half inches. Then, it will be necessary to determine if the hair is loose to normal, or tightly kinky. If the hair has very tight, kinky curls, it will be necessary to apply a relaxer to hair so that the curl will straighten out a little.
Wash the hair thoroughly using a moisturizing shampoo and conditioner. Allow the hair to air dry. Next, one will want to apply a silver dollar sized dollop of pomade and massage into the hair thoroughly. It will then be necessary to brush the hair evenly, beginning at the crown of the head and working out. Put on a "doo rag", a nylon net created to help form the waves.
It will be necessary to repeat the process of applying the pomade and brushing at least twice a day for the next two to three weeks. During this time, avoid shampooing the hair, as shampoo can cause the waves to relax and leave one with straight, limp hair. Cutting the hair should also be avoided during this time.
Once the waves have set and are being held naturally, one can see a barber and have the haircut using a one and a half-inch guard with the grain of the hair. It is important to remember that the hair should not be cut any shorter than an inch and a half and it should be cut with the grain to maintain the 360 waves.
That is basically all there is to know how to get 360 hair waves. The process takes a little time and a lot of attention, but the result is well worth the effort.
The girls seem to love this look, and it is a hairstyle that young African-American men can achieve with relative ease on their own, without having to go to a professional stylist or live with the simple curls that are a dominant trait in their hair. You too can have your waves spinning in 3 weeks or less.
How To Maintain 360 Waves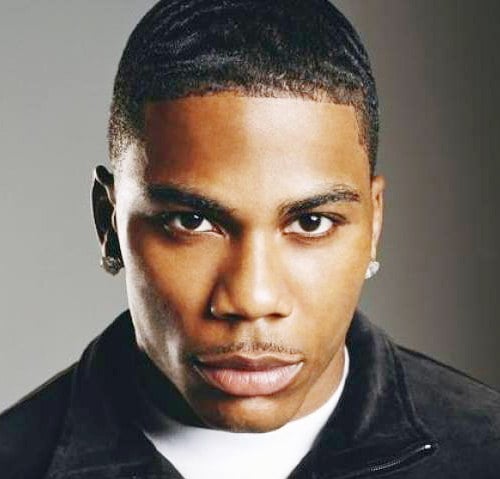 A hairstyle commonly worn by African-American men, 360 waves or "spinnas" is a chic short hairstyle for men made popular by the rapper Nelly. In this hairstyle, the hair no matter what its natural texture, looks like as though it has waves.
However, although these waves are one of the most classic hairstyles to wear, maintaining the waves by practicing a regular routine is important to keep them looking good. Here is how to maintain them.
Things required
Firm bristles hairbrush
Hair moisturizer
Conditioner
Do-rag
Procedure
Take a shower and wet your hair. Brush the water through your hair by beginning from the top to the back of your head down, close to the neck. Repeat the process until the water has been brushed thoroughly all through your hair.
Apply a conditioner. Brush the conditioner in your hair in about 15 strokes from around the head and back. Allow the conditioner to sit for about 2-3 minutes.
Brush the conditioner out from your hair in the shower. Continue brushing your wet hair in 360 motions until it is almost dry.
Apply moisturizer in your hair. Gently brush the moisturizer in your hair in fifty strokes, using a similar brushing pattern followed previously.
Put on the du-rag over your hair and ensure it tight to help hold the waves in place. Allow the du-rag to stay your head for about 30 minutes. For best results, wear the du-rag before you retire to bed at night.
Tips
Remember to have a haircut every two to four weeks.
Moisten the du-rag with water. This will help keep your hair hydrated and makes the waves look great.
For best results, brush your hair regularly and do not forget to put on your du-rag cap before sleeping.
Maintaining 360 waves can help a man achieve a handsome and soft appearance, making him the cynosure of all eyes.
360 Waves
Below are 7 of our favorite hairstyles with 360 waves. Hopefully, you'll get the inspiration you need!
#2. Fade with Waves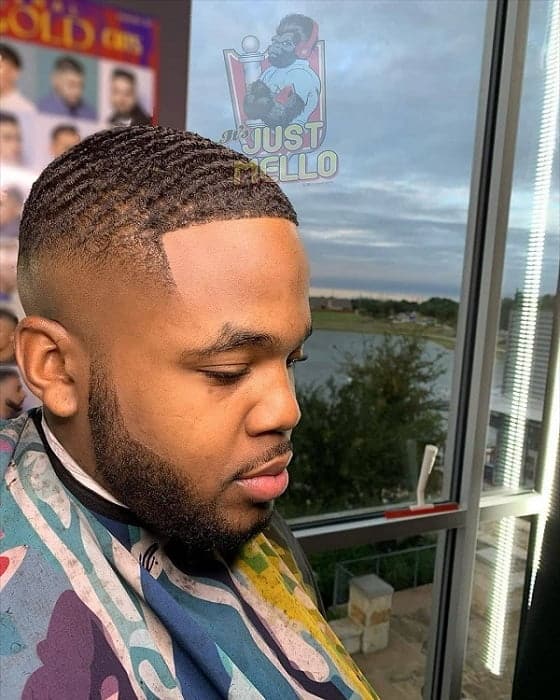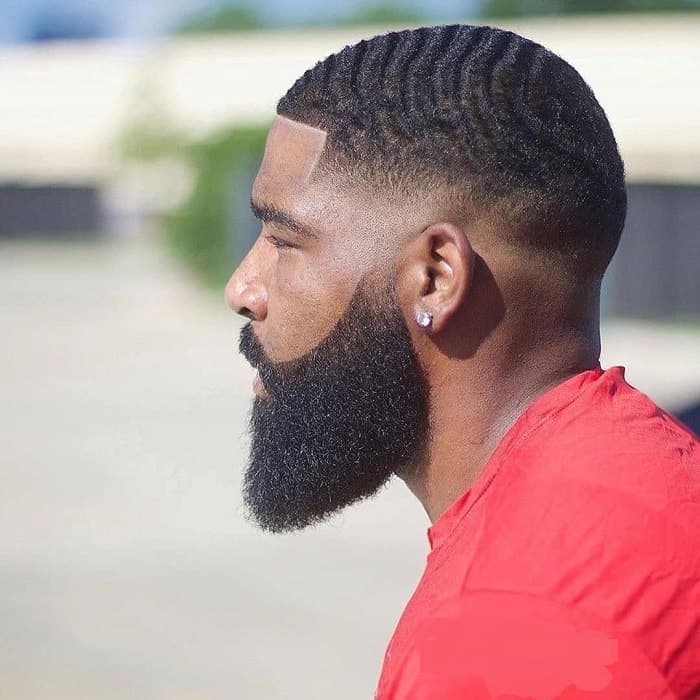 # 5. Blonde 360 Waves Hairstyle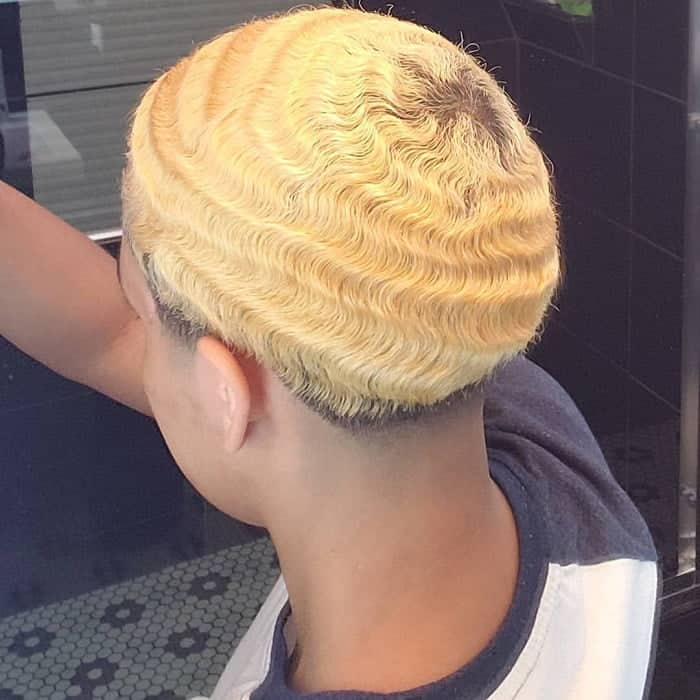 #6.
Waves Style for White Boys
#7. 360 Waves with Part