A high bald fade is a cut that looks great on most men. Thanks to all of the variations that men can choose from, it's fairly easy for them to pick a style that matches their personality, their job, and their lifestyle.
High Bald Fade
We have compiled here a list of 15 bald high fade haircuts for guys to try out.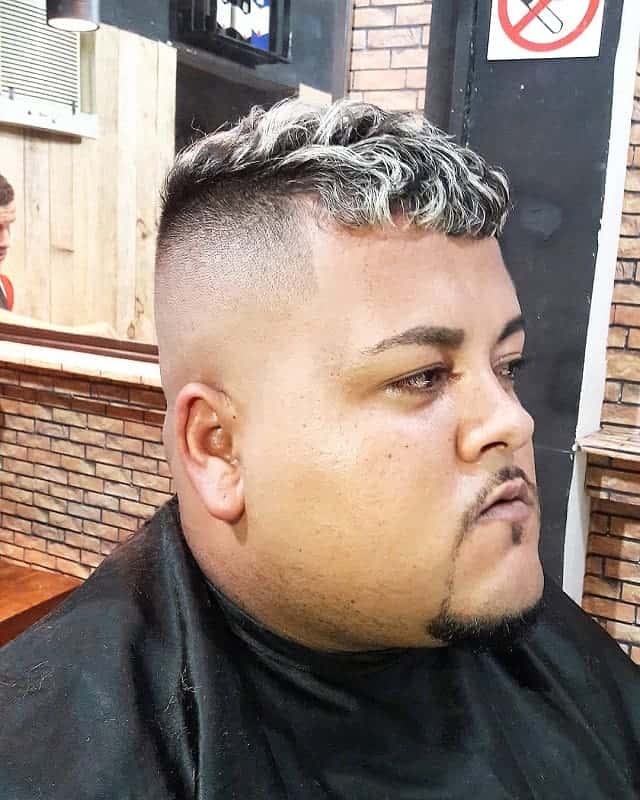 Curls with highlighted tips look great in this high bald fade. The little touch of color adds a lot of interest to the cut and prevents it from looking like any other style, while the faded sides ensure that the longer hair stays out of the way during the day.
2. Short Quiff with Lines in the Side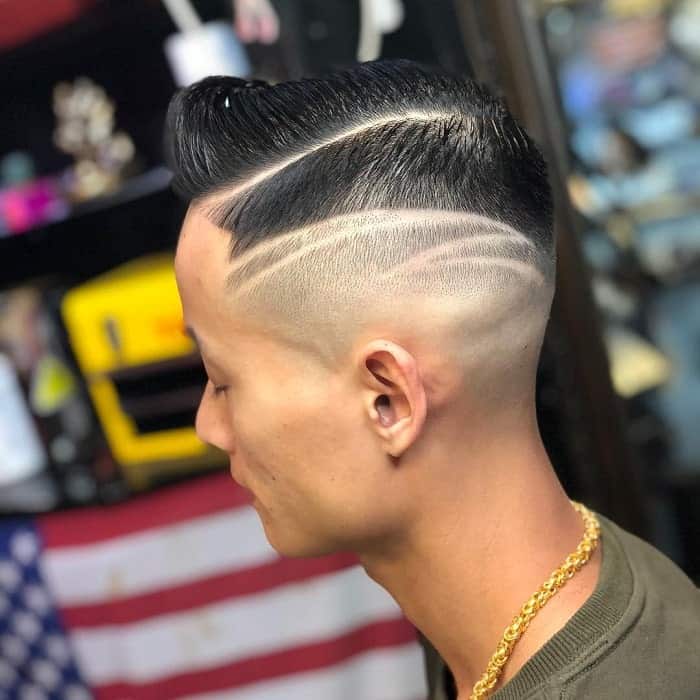 Wearing shorter sides is a great reason to enjoy strong lines cut into the hair. These lines add to the interest of the cut and help to really set the wearer apart. It's important to work with a skilled barber who has mastered these designs for the best results.
3. Caesar Cut with Patterned Top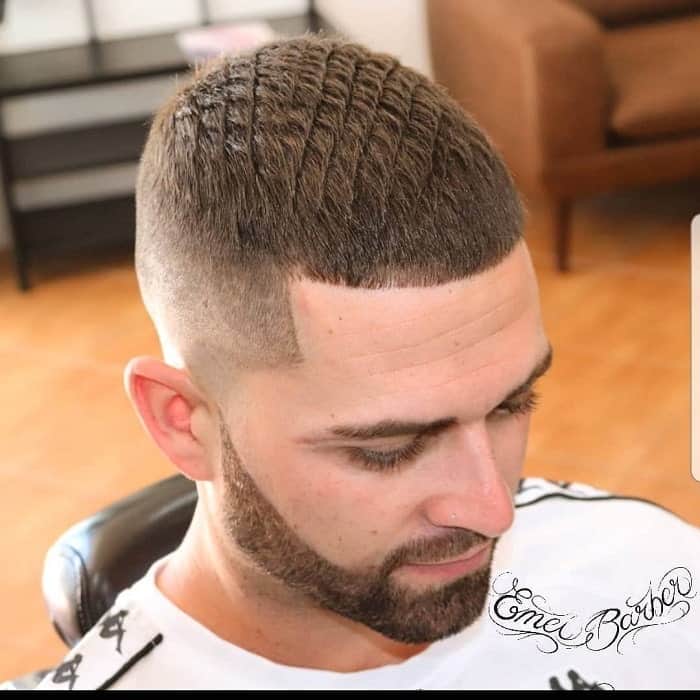 Slightly longer hair on the top of the head looks great when worn with a pattern in the hair. This adds to the overall look of the bald high fade style without detracting too much from the sides. It's a fun and fresh take on this shorter style.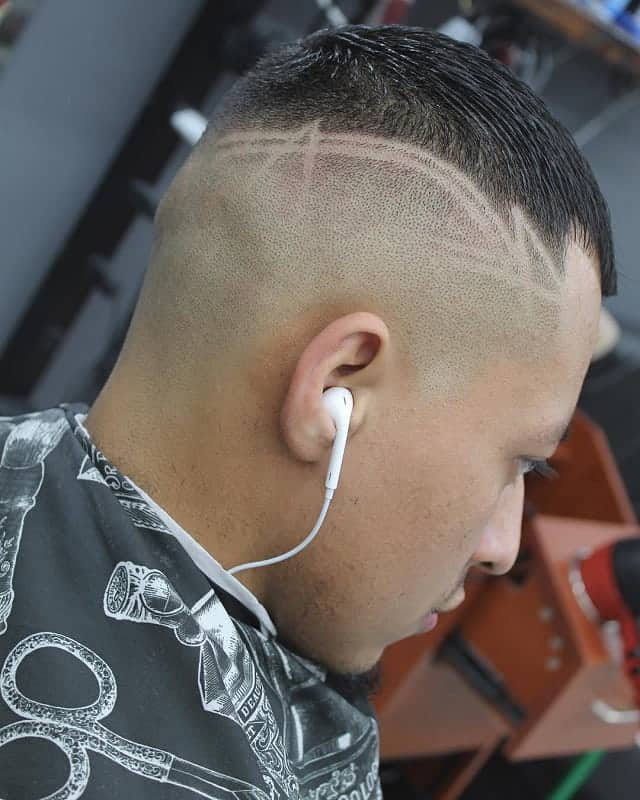 Shorter hair on the top of the head looks especially great when it is slicked down so that it is perfectly controlled all day long. Keeping the hair slicked to the front of the head prevents the high and tight bald fade style from looking messy and shows off any designs cut into the shorter sides.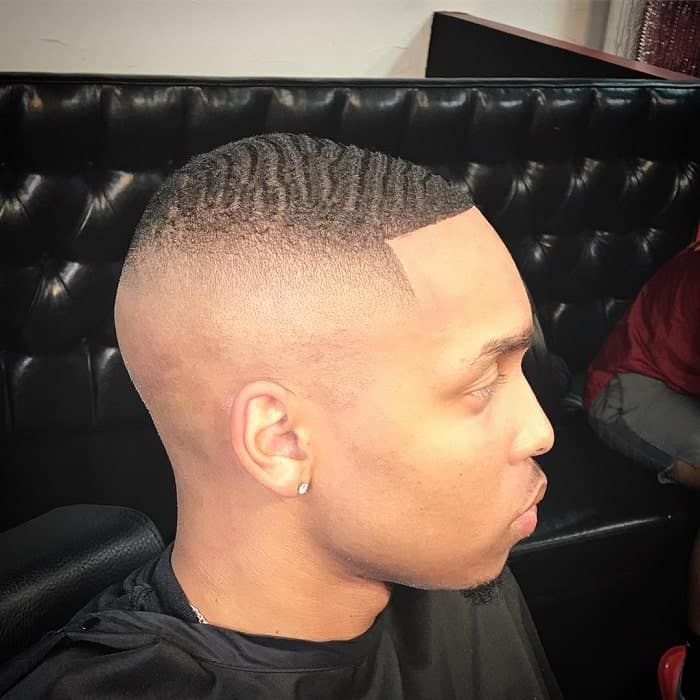 Curly hair looks great in this high bald fade haircut, especially when it is kept really short so that the curls don't detract from the look. It's a fun way to wear the style and allows men with all types of hair to enjoy this shorter look without having to worry about a lot of daily maintenance.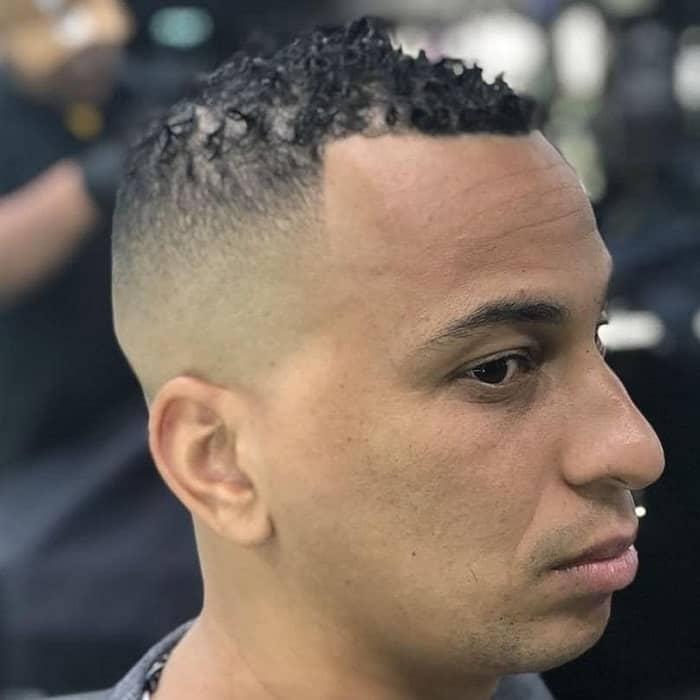 As curls grow out they can still be worn in this high cut bald fade style, although they do require a little more effort. Using some styling product is a great way to keep the curls under control and to add a little interest to the top of the head so that they don't lay flat.
7. Short Ponytail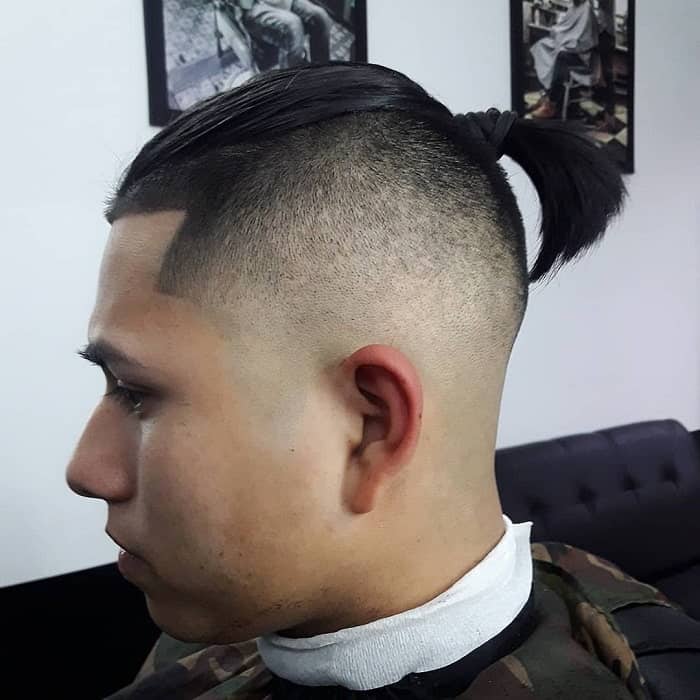 Men who want something unique from their style will appreciate a shorter ponytail on the top of their head. This is a great style for men who want shorter sides and a longer top, as it's easy to keep the hair off of the head with an elastic.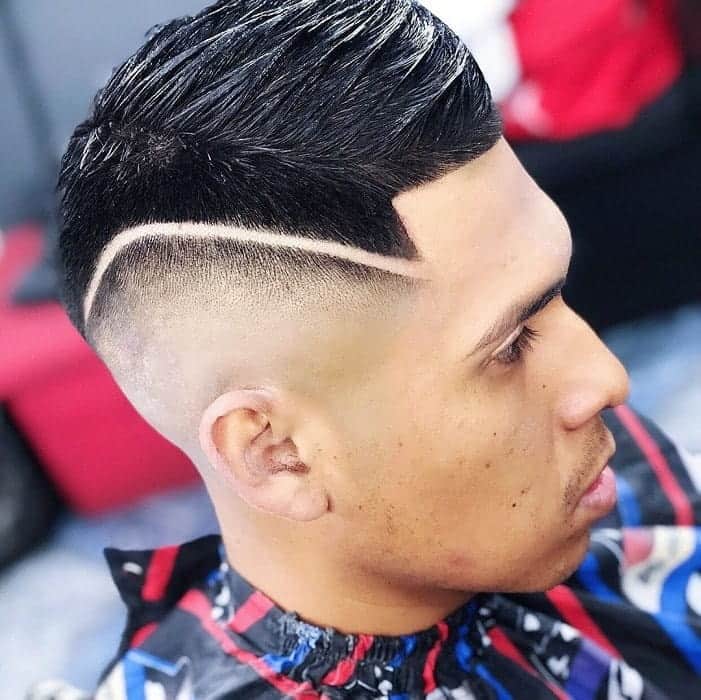 Thick and full hair that is left a little longer looks great on its own, but it is especially exciting when paired with a bold color, such as red, and impressive designs on the side of the head. This bald high fade impressive look takes a lot of work on a daily basis, but the end results are worth it.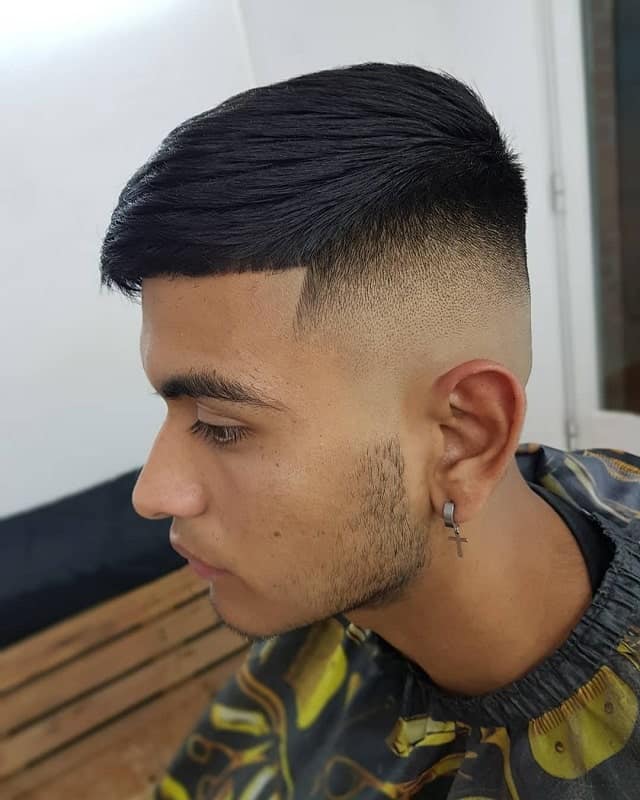 Longer hair on the top of the head can look really soft when styled with the right product. This prevents the hair from looking hard and slick and allows a little more movement in the hair, which can be a great option for some men.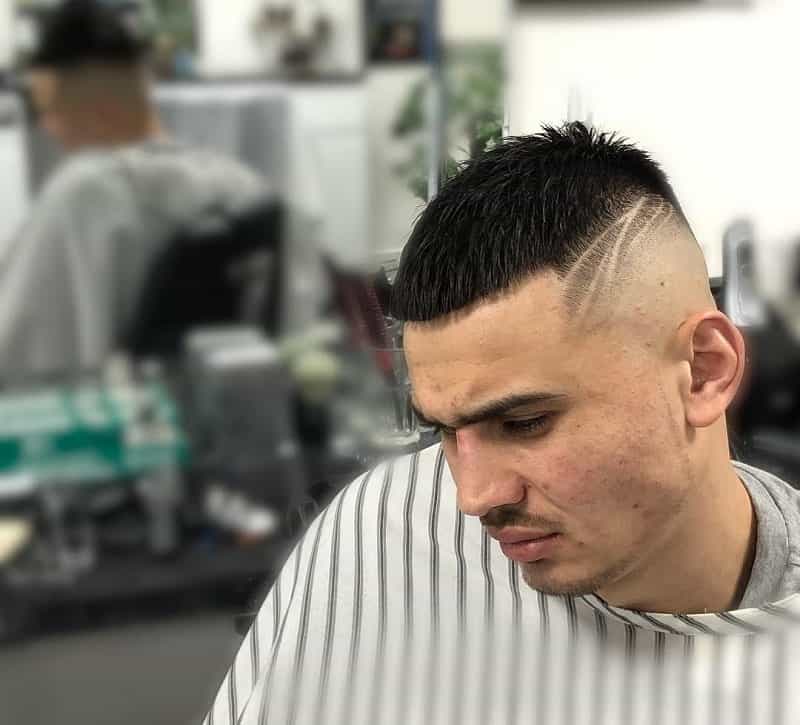 Shorter hair looks great when maintained on a regular basis. The bangs need to be kept under control so that they don't grow too long and obstruct vision. It's important to enjoy strong lines all around the hair with this shorter high bald fade style.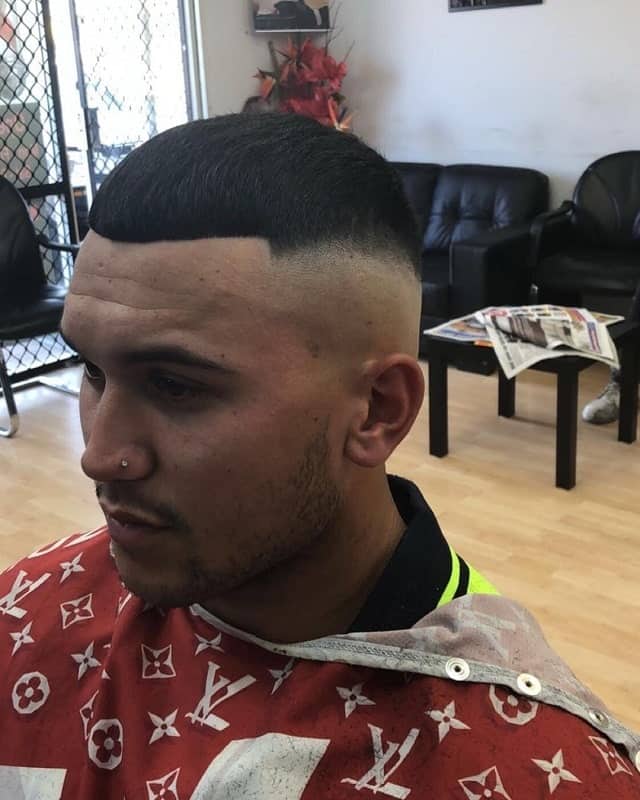 Neatly trimmed bangs and a smooth high fade set this bald side hairstyle apart and make it one that is really easy to take care of. It's perfect for men who don't have a lot of time in the morning to take care of their hair because it's so easy.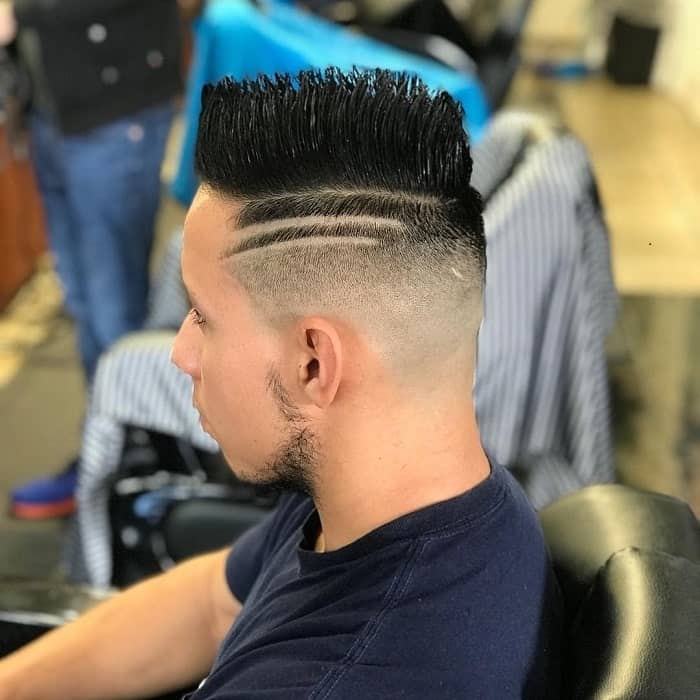 Longer hair on the top of the head can look very interesting and unique when spiked straight up. It's important to use strong gel or another styling cream to ensure that the hair doesn't fall flat during the day, which will ruin the effect of the high top bald fade.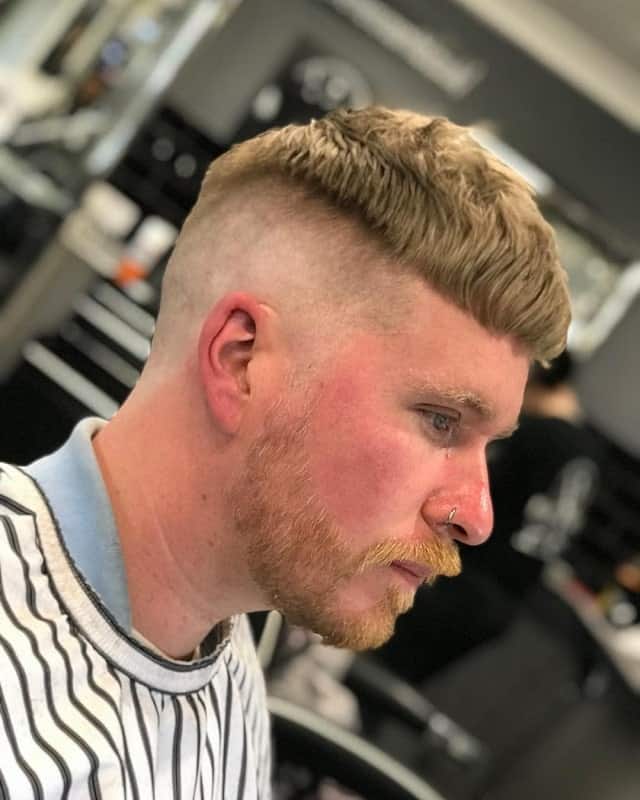 Longer hair on top can be allowed to rest flat, which hides any problems with a high and tight bald fade. This flat top with fade is also a great style for men who want to get out of the house in a hurry in the morning and don't have time to style their hair. Regular trims are important to keep the style looking intentional.
A little softer volume on the top of the head looks great and allows the style to have some movement. This high balding fade is perfect for the active man who wants his hair to move with him and doesn't want it to appear too controlled. This cut does take regular upkeep so that it doesn't look too shaggy.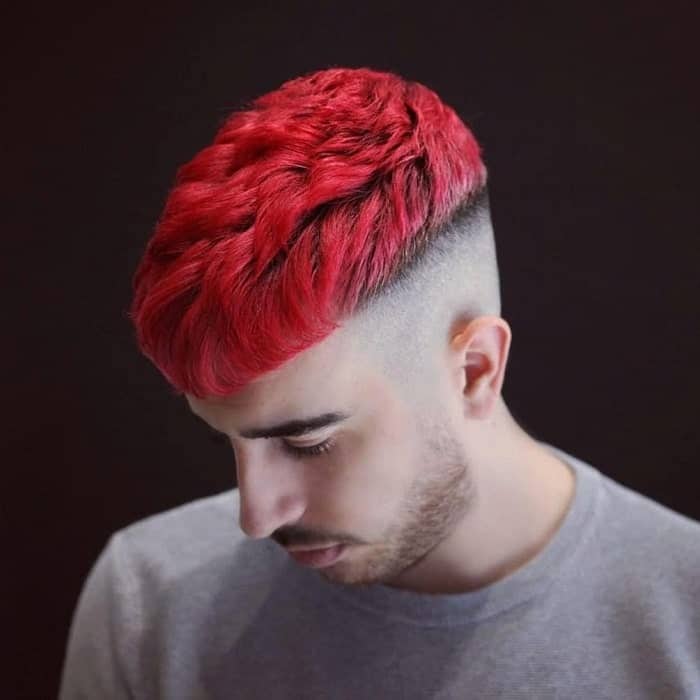 Men who aren't afraid of being the center of attention will love the looks that they get when they wear this bright red hair with balding high fade. It's red to the roots so that it looks great from any direction and no matter how it is styled, giving men a lot of confidence when they head out the door.
Any of these 15 high bald fade styles are sure to look great. They all vary a little in design but do a great job of keeping hair up and out of the face so that the man wearing the cut can enjoy his day without worrying about his hair.