When looking for a curly hair fade, men need to consider the length of their hair, how curly it is, and how much upkeep they want to spend on their hair. This will make it easier for a man to choose curly hair that looks and feels great.
By considering what they want their hair to look like when they're done, men can easily choose a fade that complements both their curly hair and also their personality, allowing them to choose a winning look.
Trendy Fade Haircuts for Curly Hair
Our experts have shortlisted the most promising curly haired fade hairstyles for modern men to look cool.
Curly fade hair looks great when it's allowed to be a little thicker and fuller on the top of the head. This gives the hairstyle a little more volume and prevents it from looking flat or boring. Allowing this movement from the hair ensures that the style stays updated and helps keep any man from getting bored with this short Mohawk fade cut.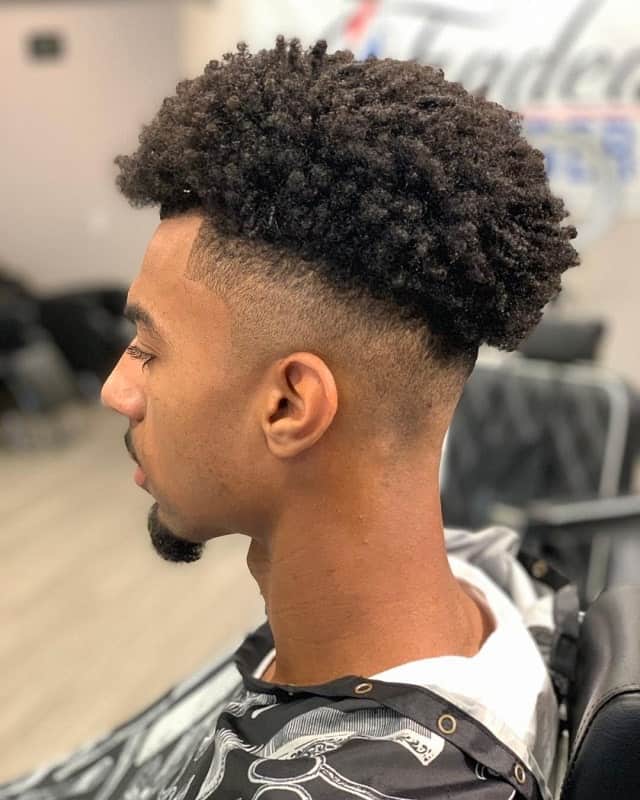 Really thick and curly hair can look amazing when it is left alone with more volume on the top and very short and contained sides. This curly hair fade look is fresh and clean, thanks to the small curls allowed to rest on top of the head. Additionally, it has a little more movement than some shorter styles but is not so free and full of movement as to be a distraction.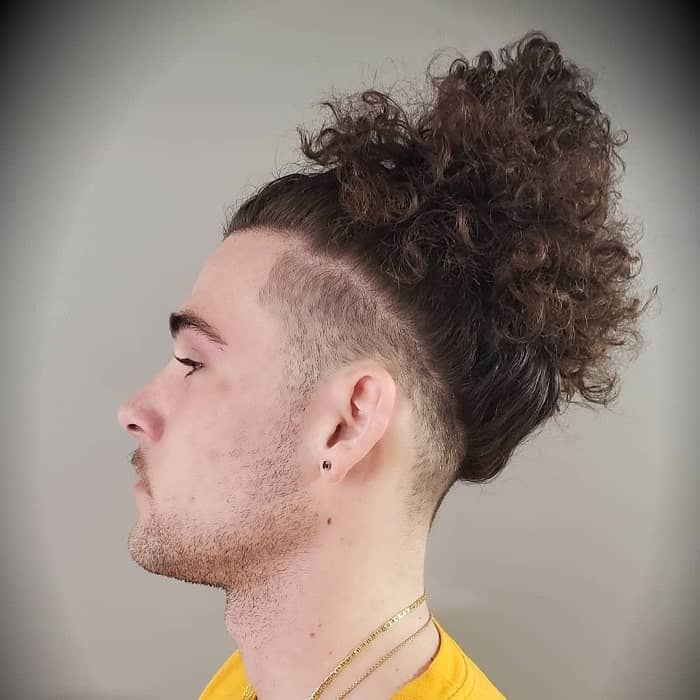 Longer curly hair on the top of the head can be worn down but looks especially great when it is worn up on a topknot or ponytail on the top of the head.
This is a great way to contain these longer locks and prevent them from looking like they are out of control. Additionally, this fade style is easy for men to take care of as the long curls can easily hide shorter sides that have grown out some.
4. Buzz Cut with Skin Fade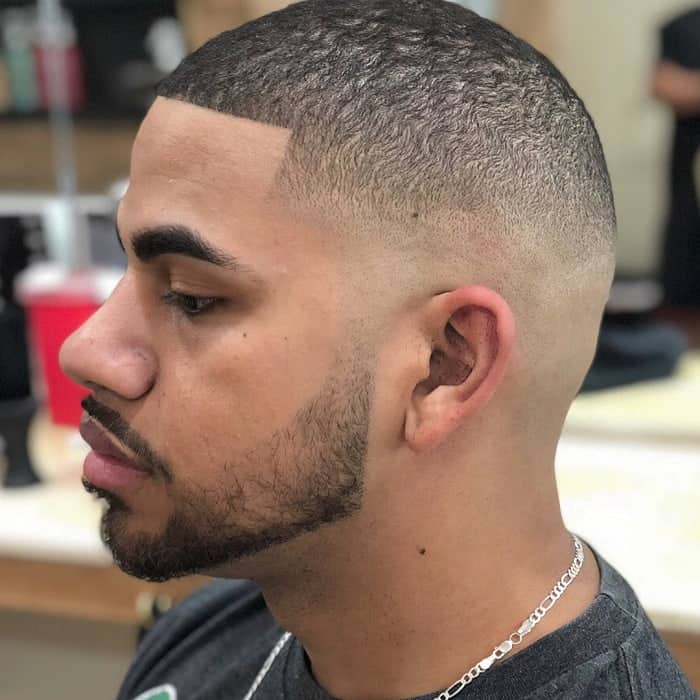 Really short hair that is kept close to the skull is a great way to contain curly hair and keep it from being out of control or a problem. This style looks great on men who have strong features and who don't feel the need to try to hide behind their long hair. It's a refreshing take on a curly hair fade haircut and looks fresh and clean.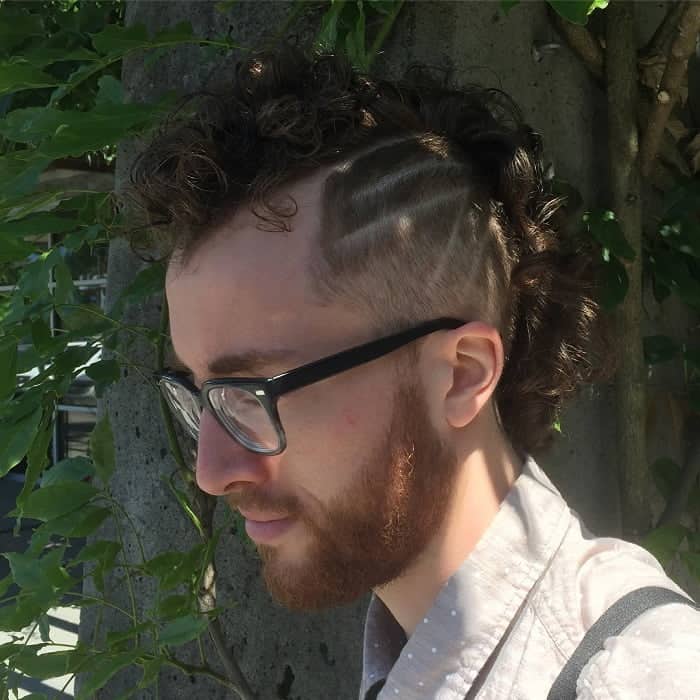 Longer hair on top can be easily complemented with some strong lines on the sides of the head. These lines help to break up the monotony of shorter hair on the sides of the head and also serve to add a little interest to the style.
This curly fade style is a great option for men who are tired of having hair that looks like something that everyone else wears and are interested in a newer look.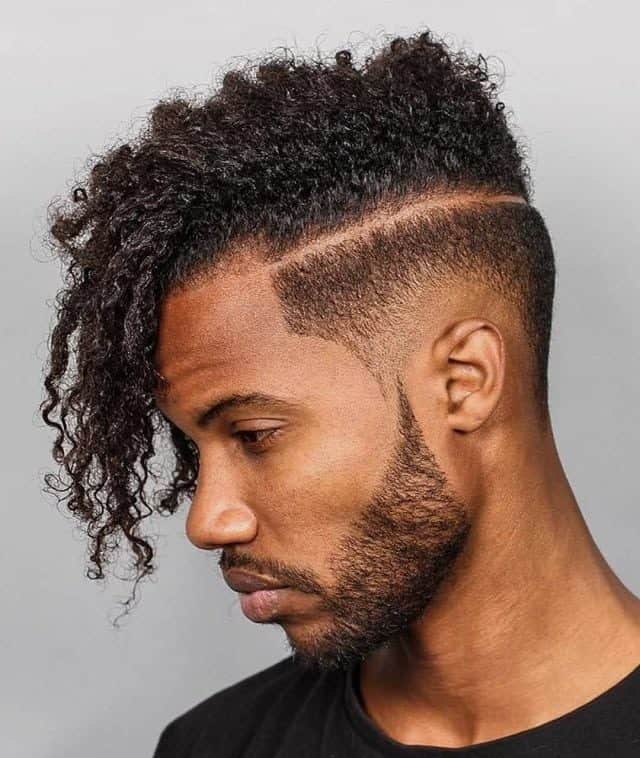 Curly faux hawk hair left longer on the top of the head has a lot of movement and freedom, which tends to make it look amazing. This slightly longer hair on the top of the head is refreshing and allows the full curl to be seen, which is great for men who are really proud of their curls and want to show them off. The shorter sides keep the fade haircut for curly hair from looking too uncontrolled.
7. Braided to the Head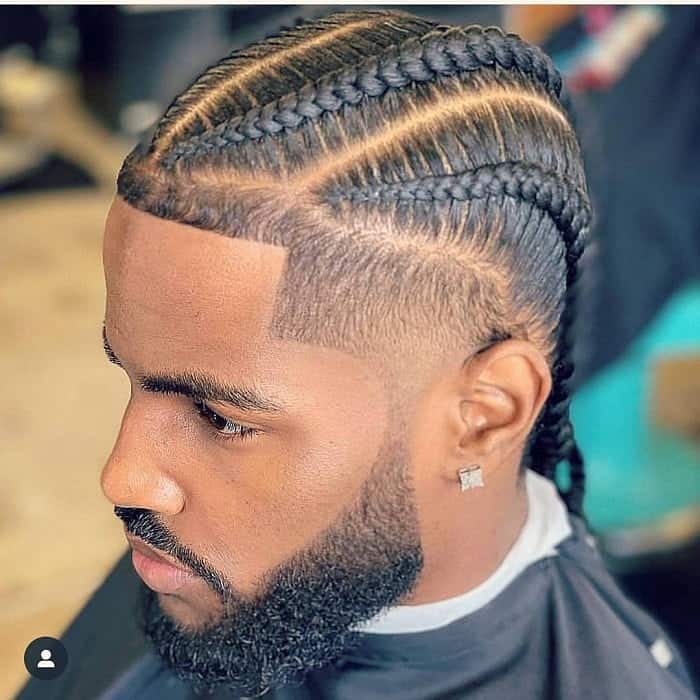 Tight long braids keep this curly hair fade out of the way and stylish. This look takes a little more upkeep than some of the other styles on this list, but it is worth it for men who want a style that will make them stand out from the crowd in a good way.
8. Kept Curly and Controlled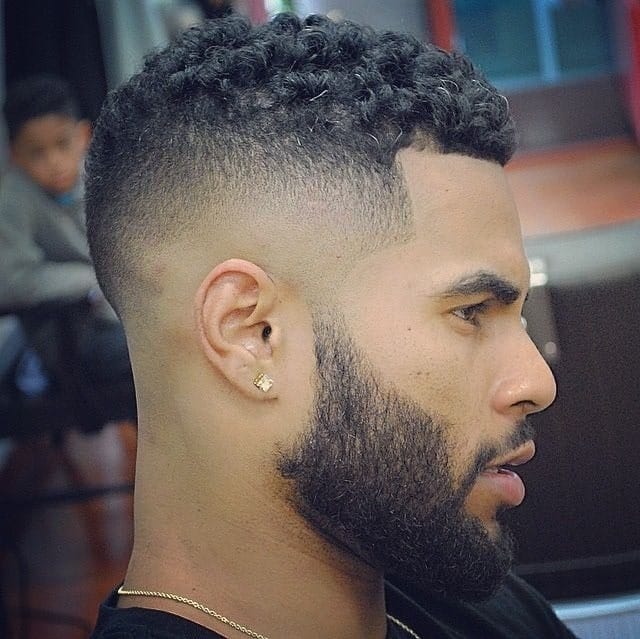 Short curly hair that curls close to the skull and is paired with an attractive beard is a great look. This high top fade for curly hair perfectly balances the beard with the hair on the head, resulting in a very appealing style. The shorter curls grow long enough to show their movement, but not to get out of control.
9. Loose Curls Get Freedom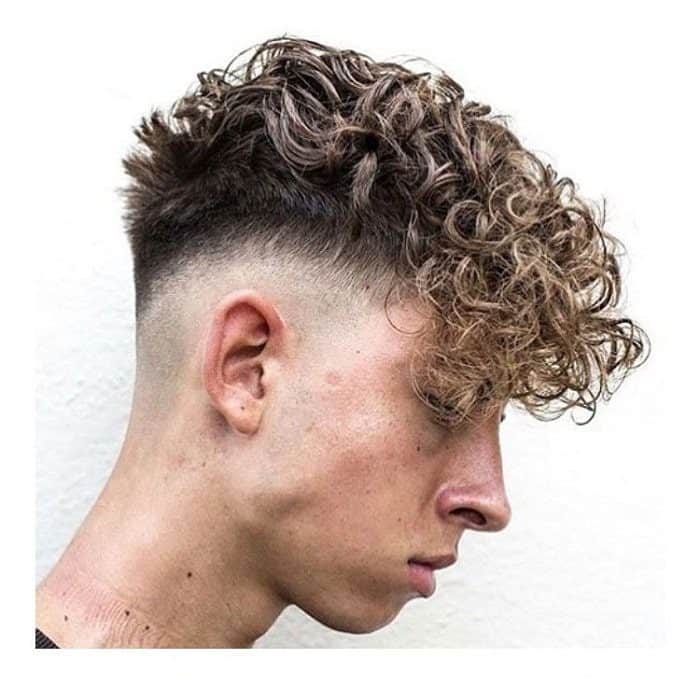 Very loose curls get a lot of freedom in this faux hawk style. The shorter sides allow the curly fade cut to look updated and really offset the longer curls on top of the head. These curls can be highlighted if desired, which will add a little more visual interest to the style.
10. Wild Top with Strong Lines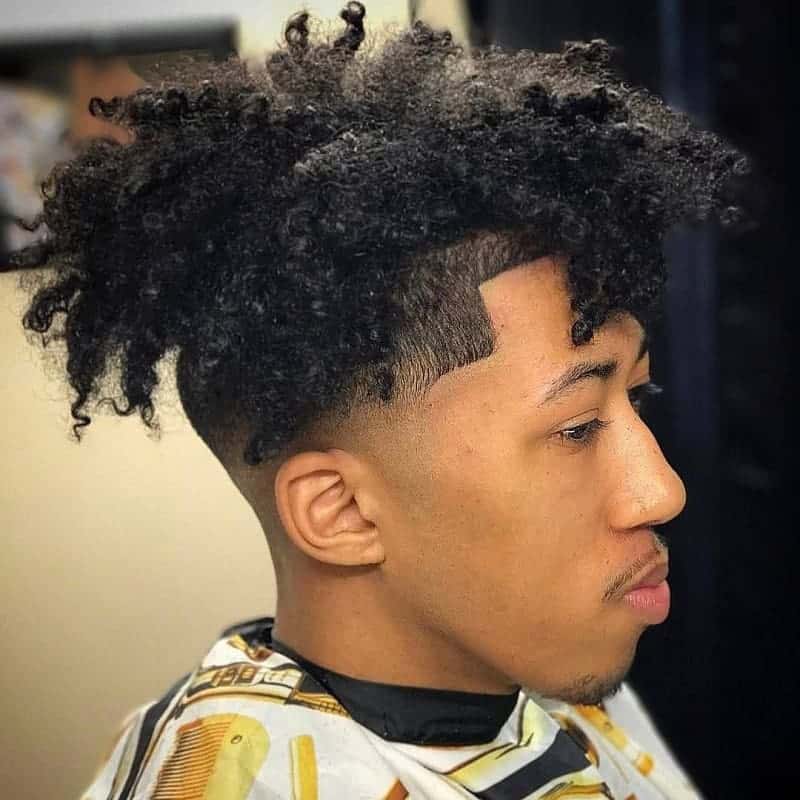 Wilder, longer curls look amazing when they are paired with strong lines and very little facial hair. This allows the longer curls to become the focal point of the style and prevents them from having to compete with other facial hair to stand out. This taper fade curly hair is a great look for any man who wants to enjoy something different and doesn't want to tame his curls too much.
Any of these curly hair fade styles are a great option for a man looking for an updated look that is easy to take care of. They are unique and sure to make anyone stop and take notice, which is what a lot of men want from their hair.