The Distinctive Characteristics of Asian Hair
Our hair comprises one of the most essential features of our body that defines us. The beauty of hair lies in its diversity, and Asian hair is a type that is exclusive to people belonging to Orient. Here are some significant characteristics of Asian hair: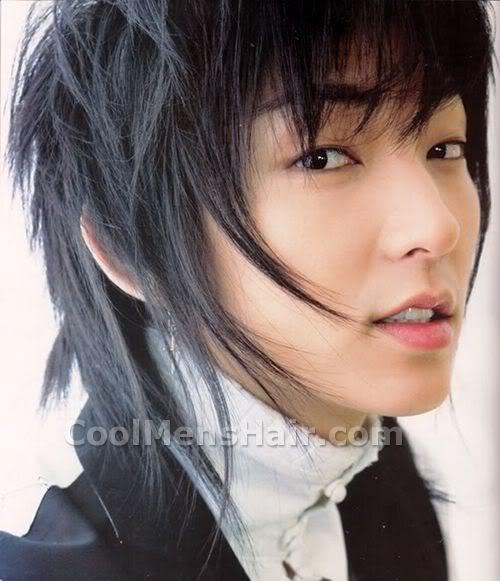 Straight: Asian hair consists of round fibers, as a result, they have very straight hair. With straight hair, they can spike their hair easily. They can also cut their hair short at the back and blend it with the top portion to get a jagged, textured look.
Wavy: Some Asians have wavy or curly hair due to oval-shaped face. A clipper can be used on the back and sides and merge it with the hair above to give it height and maintain the natural curls.
Coarse & heavy: Many Asians have coarse hair that results in cowlick if not styled properly when they opt for short hair. Since they usually have better hair growth upwards, one can opt for medium-length hair and use a good lightweight hair styling product that does not weigh down the hair to smoothen the frizzy hair. Washing your hair well, using a hair straightener in case of curly hair and applying a small amount of hair spray or mousse on the roots will help.
Thick: The hair strands of an average Asian are thicker than a Caucasian's hair cuticles. Because of this, it is possible to style the hair in various ways, the most popular of which is the razored cut, adding layers and volume to the hair.
Dark: Since Asian hair is dark and almost always black in color, it is difficult to see subtle highlights. You can try blonde highlights or streaking and instead of totally changing the hair color, dye your hair in layers to give it more texture.
Retains moisture: The hair has high porosity level, it can retain moisture well, look shiny and nourished. Coloring or styling can be done without drying out the hair, and it is easier to get spikes that stay intact for a longer duration.
Less hair: Although it seems like they have good hair density, their hair looks thick because of the thick hair shaft. The average Asian has 80,000 to 140,000 hair strands, much less than a Caucasian. So, one must ensure the scalp does not show while styling the very short hair.
Growth: Asian hair grows much faster than African or Caucasian hair at 1.3 cm in a month and lasts up to 9 years compared to the average 2 to 7 years.
Grey hair: Asians are also lucky because their hair greys slowly than their Caucasian counterparts.
Popular Japanese and Korean Hairstyles
Asian hairstyles did not normally stand out in the past. Many times Asian hairstyles were done to match other cultures' hairstyles but that has changed in the not too distant past.
Different styles will come and go based on the Asian hair trend. We suggest you try different textured looks, whether you like short or medium length hair. If you want to go beyond medium length, you should layering your hair (better not to go beyond shoulder length most times).
Medium length hair is best as textured and can project an image of someone who is modest but takes care of his looks. Going shoulder length should dictate that you layer your hair and this can give you a preppy look as a result.
Those who wish to appear more rebellious are doing so by wearing their hair in a razored mullet or razor cut shag. This uneven cut shows a man to be very self-assured and a bit defiant of authority.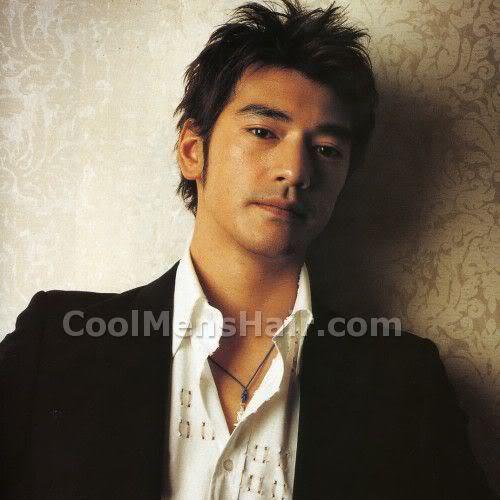 Short textured hair is a good choice for anyone who likes to remain with the traditional look but class it up a bit. This works especially well if you want to remain cool but remain within the confines of socially acceptable for a conservative working professional.
If you are a younger Asian male and want to push the edges, you may want to do messy spiky hair. This hairdo has more of an urban theme to it and completely pushes the borders on what these hairstyles are all about.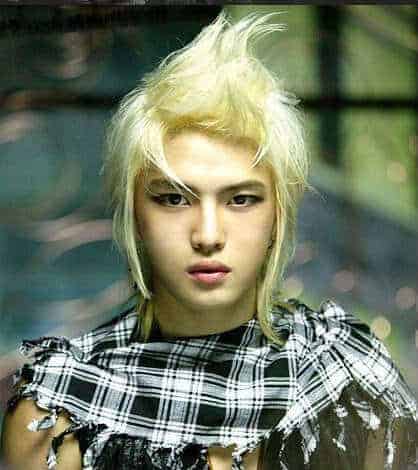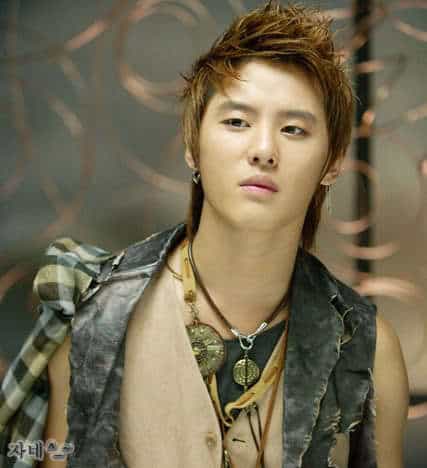 While western men have their own version of the faux-hawk, the Asian version is much edgier. Here, the sides, back, and top of the hair are left long. The hair is styled using pomade to produce messy looking spikes all over the head with the stripe down the center being allowed to lean each direction at random.
Another popular choice is the uneven, emo look that has caught on all around the world for both men and women. The fringe is brushed down over one eye to give one an air of mystery.
How To Spike Asian Hair
A growing number of young Asian men are choosing to wear spiky hairstyles. Some are simple straight spikes. Others are working to get the kind of styles commonly seen in anime characters. Spiky hairstyles are among the easiest to produce on Asian men, but not all know how to spike Asian hair.
One of the easiest methods is simply to have the hair cut to a length of one half to one inch. Asian hair is very coarse and stiff, meaning that it naturally wants to stand up from the head.
In addition, men in this region are prone to have a larger number of cowlicks or unruly patches of hair that do not want to be tamed.
At this length, it is possible to simply run the fingers through the hair to get a spiked look with no product. A small amount of pomade or wax can hold the spikes in place for long periods.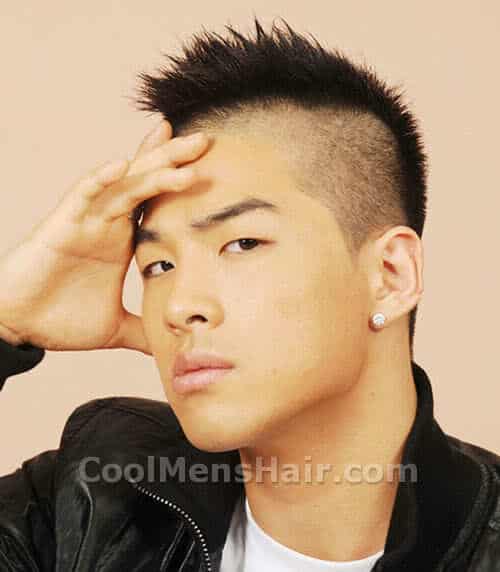 For those with longer hair, it might be necessary to pull it into the spikes and position them where desired. A bit of wax or pomade can hold them in place. Due to the coarseness of the hair, it can be placed in straight up spikes or they can be directed sideways like many anime characters' hair.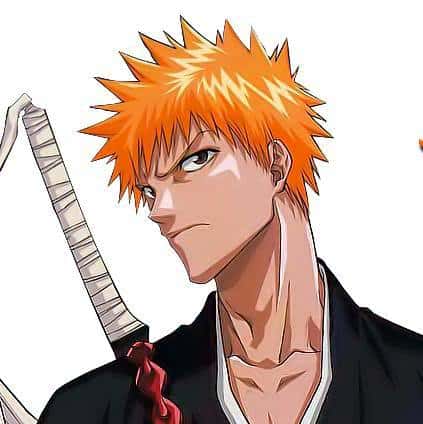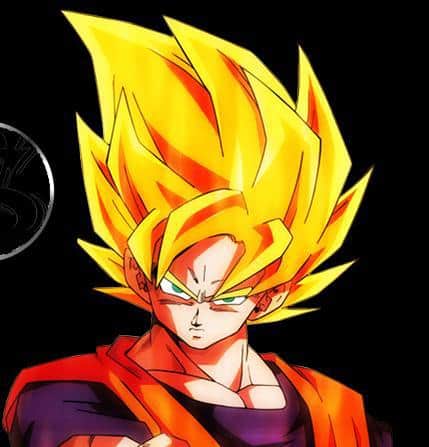 Some choose to go with larger spikes, such as the style worn by Goku in Dragonball Z. This involves separating the hair into sections and forming each section into its own spike with a thick base and a point at the tip. It is necessary to use strong gel & hairspray to provide hold for this type of spikes.
Spike Asian hair is not difficult. Men in this region have hair that tends to want to stand up from the head more often than not. This makes it a simple matter of choosing where one wants spikes to be located and what direction they should point. Then apply the appropriate product to hold the spikes in place.
Asian Hairstyles Gallery

Kim Bum Hairstyles

Bi Rain Hairstyles

Kim JunSu Hairstyles

Japanese Rockabilly
Son Goku Hairstyles
Hairstyling Videos
Asian hair is thicker and holds more moisture than most other ethnic groups. This gives men many more options when it comes to styling their locks. Asian hair is also normally black and very straight. Treatments such as perms or dying the hair a lighter color can be used in combination with any of the above cuts and styling techniques to give one a truly unique look.