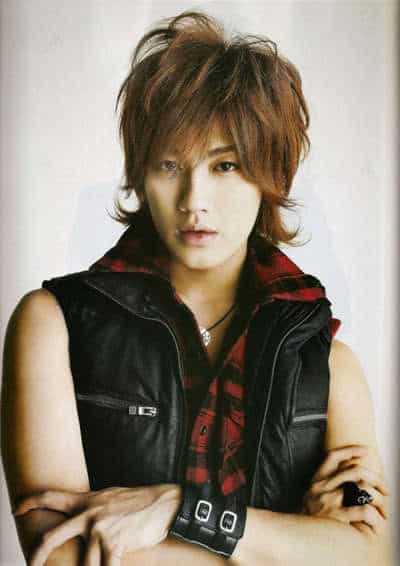 Akanishi Jin hairstyle
Akanishi Jin
is a multi-talented Japanese idol, who is also one of the lead vocalists and songwriter for the popular J-pop band KAT-TUN. A prominent actor, TV personality,
seiyu
as well as a radio host, he is considered as one of the most attractive male faces by the Japanese media!
Within no time of his debut, Akanishi had literally become a female heartthrob in Japan. Apart form his success with the band and his acting stints, Akanishi Jin, is also quite famous for his well-styled hair, which he keeps changing from time to time for a better and sharper look!
Akanishi Jin was born on the 4th of July, 1984 in Chiba Prefecture to a family of four. Popular as a kid because of looks and an affable nature, his career was kick-started by Johnny Kitagawa, the Head of Johnny's Entertainment, in 1998.
He has since then achieved a lot – from acting in popular TV series like Yukan Club and Gokusen 2, to lending voice to the lead protagonist in the dubbed Hollywood film Speed Racer. At 11th Nikkan Sports Drama Grand Prix, Akanishi had been voted as the "Best Actor". He has also featured in a number of commercials for popular brands, all of which have brought him fame and adulation in scores.
But what has set him apart from the contemporary J-pop band brigade is his stylish locks. Akanishi Jin @ changing his hairdo quite often. He had short spikes with his natural black hair color, which he lengthened to long hair with curls at the end. This gave him a retro look of the 60s and made his fans go wild!
When he had been sporting short hair, his hair stylist made his hair fall on his forehead in thin extensions. Akanishi had even sported long, messy blond locks in 2004. More recently, he has had his hair dyed copper with short bangs brushed to a side reflecting a matte effect. This style of Akanishi has attained almost cult status in Japan today.
Akanishi Jin has long been in the coveted spotlight of incredible fame and media blitz. But running parallel to his popularity as a singer-actor is his 'style-icon' tag, an honor that has been bestowed upon him mainly due to his oh-so-stylish-and-always-fashionably-hip hairdo!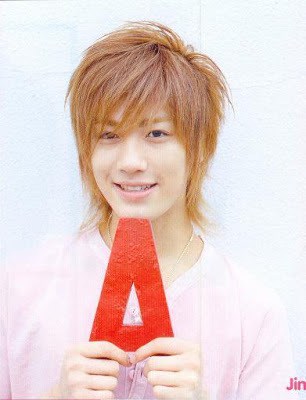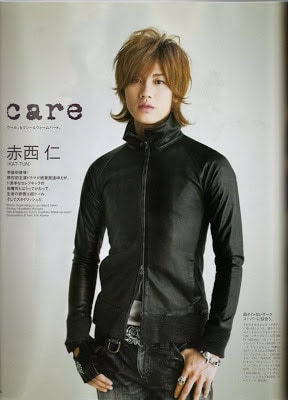 More Japanese Hairstyles >>