Vic Zhou, aka Vic Chou, is a twenty nine year old Taiwanese singer, actor, and model. He is the youngest member of a boy band called F4. The stage he has adopted in Chinese translates literally as "a completely changed person".
He first rose to fame when he auditioned for the part of Hua Ze Lei the Taiwanese adaptation of Japan's "Boys over Flowers", entitled, "Meteor Garden". Here, we shall be taking a look at Vic Zhou hairstyles.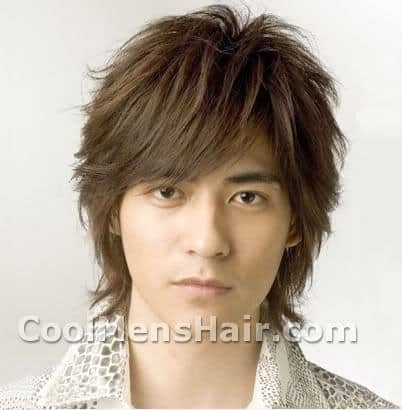 Vic Zhou medium length hair style.
Zhou tends to keep his hair at a medium long length. He styles it by parting it just left of center and brushing the hair to one side. He usually leaves a fringe that lies just above his eyes. This style does not require much product to maintain. Just a touch of hairspray is usually sufficient to provide adequate hold.

Vic Zhou brown hairstyle.
While his basic hairstyle has not changed a great deal, Zhou has been known to change his appearance by coloring his hair. Being Asian, his natural hair color is black. He has, however, been seen with his hair dyed red or brown. In some cases, the coloring was done to match a character he was portraying in a new drama.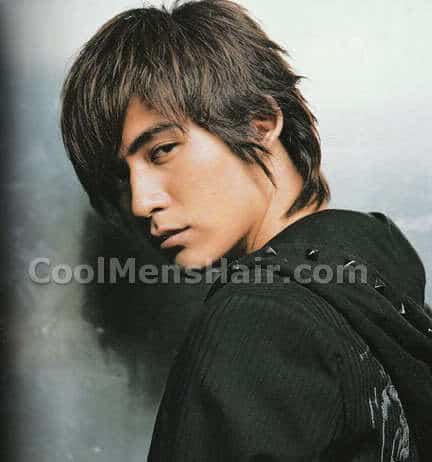 Vic Zhou hair.
As a rule, the Vic Zhou hairstyles are pretty consistent and pretty straightforward. He has chosen to keep his hair at a length that looks good on him while accentuating his facial features. The style he chooses to wear is one that is easily achieved in the morning and takes almost no effort to maintain throughout the course of the day.
In this way, he allows himself more time to focus on his acting and singing without worrying over his hair. A light mist of hairspray provides the hold he needs to keep the hair in place while not making it feel stiff or sticky.
More Vic Zhou Haircut Photos