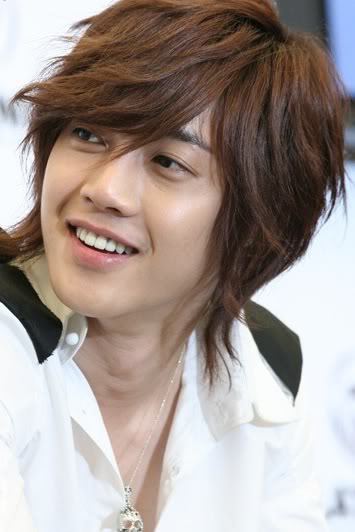 Kim Hyun Joong asian hairstyle
Kim Hyun Joong
, pronounced '
Gim Hyeon Jung
', is a young, successful actor and singer. He is leader of the music group SS501. Born in 1986 in Seoul in South Korea, Kim Hyun Joong appeared on the sitcom Can Love Be Refilled?
He has also made guest appearances on Hotelier and Nonstop 5, two other TV shows. His hairstyles are popular in America. You may also recognize him from recently appearing on Spotlight and Boys Before Flowers.
In 2009, he won the Most Popular Actor Award for his role in Boys Before Flowers at the Seoul International Drama Awards and the Male Popularity Award at the 45th Baeksang Arts Awards for his role in Boys Before Flowers as well.
Kim Hyun Joong asian hairstyle
Kim Hyun Joong hairstyles are very fitting for him. He wears them very well. They also fit his unique and bubbly personality. He wears his hair cupped at the cheeks, about chin length.
Some cuts are shorter and longer though. He also plays with the color. He has worn his hair black, honey brown and chestnut brown. The chestnut brown seems to compliment his complexion the best.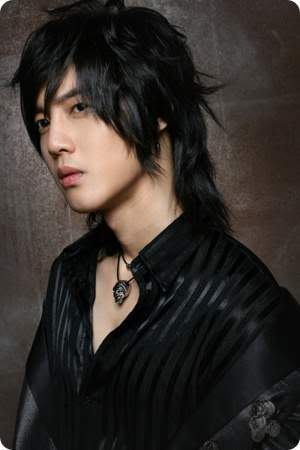 Kim Hyun Joong asian hairstyle
Kim Hyun Joong asian hairstyle
Kim Hyun Joong asian hairstyle
Many emo people tend to wear their hair similar to Kim Hyun Joong. Kim Hyun Joong's bang does not cover his eyes. But altering the style to come to the eyes, about eyebrow length is very popular. You can also wear his hairstyle longer or shorter, depending on how you want it.
The color is totally up to you. You can keep your natural hair color and just change the cut. Kim Hyun Joong has become a very popular actor and singer, especially among the Korean population.
His hairstyles have become particularly popular in America. His hairstyles are as dynamic as his music, always keeping people waiting for the next. He has a soft, beautiful face. And his hairstyles give him edge and sophistication.
More Kim Hyun Joong Haircuts Photos: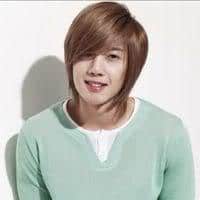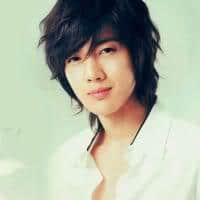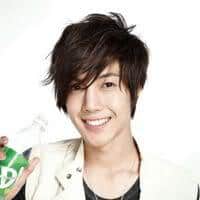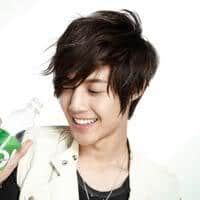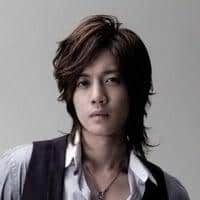 See more Korean hairstyles>>