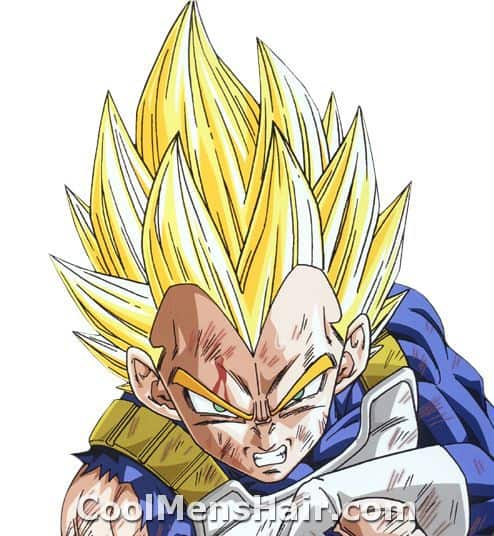 Vegeta hairstyle.
As a fictional character of the Dragon Ball, Vegeta appeals to a great many of fans trying to imitate his behavior and looks. Therefore, the hairstyle, which appears to be one of the most eye-catching features of the character, enjoys enormous popularity among the community of the Dragon Ball fans.
However, they don't witness any changes in the hairstyle of their favorite character during the manga. Even when the creators of the franchise started to draw him taller, the length of his hair remained the same. Thus, it seems that in the course of the manga, his hair is cut shorter.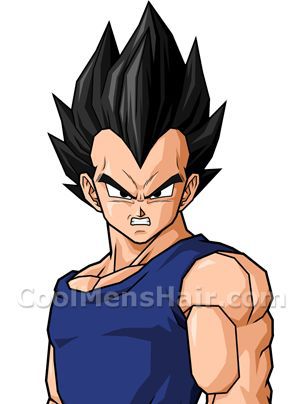 Vegeta black spiky hair.
Different Hair Styling Products
You can use a few means in order to style your hair in a similar way as Vegeta does. They are: a hair glue or a strong hold hairspray. A strong hold hairspray makes your hair strong and shiny. It should be applied on the dry hair, either in the process of styling or after it.
While using it, you have to spray it in a manner similar to a fine mist. One of the benefits of the spray is that it enables you to work with your hair even after it has been applied. As a matter of fact, restyling and touching up won't be a problem, since it is rather light.
Got2B as a Great Alternative for Styling Hair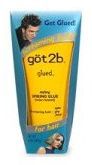 One can also apply Got2B for the purpose of spiking the hair. To start with, moisten the ends of your hair spikes and put on them some glue. Afterwards, you will see that your spikes have become extremely stiff.
The product contains the following ingredients: Sorbitol, Aqua (Water), Corn Starch Modified, Dicetyl Phosphate, Stearyl Alcohol, Ceteth-10 Phosphate PVP, VP/VA Copolymer, Petrolatum, Cetearyl Alcohol, Parfum (Fragrance), Cetyl Alcohol, Steareth-21, Tricontanyl PVP, VP/DMAPA Acrylates Copolymer and quite a few other ingredients.
You should follow several steps to apply in a right way. First, dampen your hair. After that, spread the glue on your palms and then rub them against each other with further application of the glue to your hair.
A Hair Glue and its Useful Properties
A hair glue is numbered among the most frequently used styling products. It appears to be extremely heavy-duty, and thanks to that, it is capable of withstanding water and adverse weather conditions. Admittedly, there are no strict guidelines to adhere to. You just need to have a specific vision of how your hair should look in the long run, and try to work to this end.