Lee Wan Korean hairstyle.
Lee Wan
, also known as
Kim Hyung-Soo
, is a
Korean actor
with several television series to his credit. He is the younger brother of actress, Kim Tae Hee. Lee was born in Busan, South Korea on 3 January, 1984.
His acting credits include the series, Swallow the Sun, Tree of Heaven, Lets Go to the Beach, and the movies, Once a Time in Seoul and Veronica Decides to Die. Here, we are going to be taking a look at Lee Wan hairstyles during his career.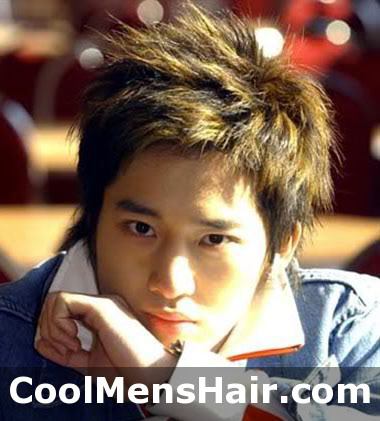 Lee Wan medium length hairstyle.
Lee Wan typically keeps his hair of
medium length
. One of the most often seen hairstyles he wears is with the hair arranged in random spikes all over the head. This is accomplished through the use of a small amount of pomade to hold the hair in place.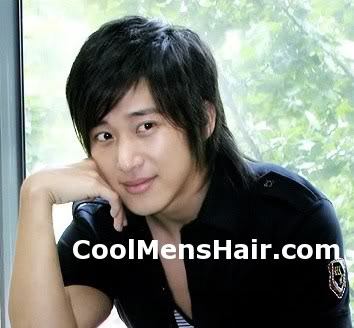 Lee Wan side swept hairstyle
Lee Wan formal style
He has also been seen with his hair neatly combed to one side. Very little, if any, product is needed to maintain this style, though it may prove useful to carry a comb or brush to have handy for touch ups from time to time throughout the day.
Lee Wan hairstyle
Another commonly seen hairstyle on Lee Wan is a generally mussed appearance that looks as if little or no effort goes into maintaining it. The truth is that this hairstyle is a relatively high maintenance style that requires care and the use of hair gel to hold the hair in place to keep this look.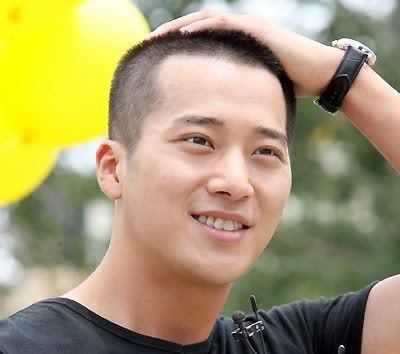 Lee Wan buzz cut style
The most recent hairstyle worn by Lee Wan is a
military buzz cut
as he has recently begun his mandatory tour of military service. This style is achieved by cutting the hair close to the scalp with a clipper and serves to prevent infestation by head lice in public barracks.
The hair may be allowed to grow out some during the course of service, but he will have to have it cut fairly frequently and keep it short during the next two years as he serves in the army.