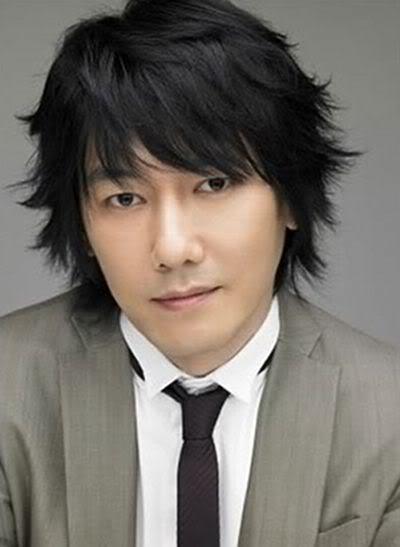 Kim Jang-hoon hairstyle.
The look of Korean singer, Kim Jang-hoon hairstyle features are in entertainment news lately, as much for his own hair, as for that of friend and collaborator Kim Heechul. Heechul is part of Super Junior's talented membership, but has recently taken time to do his required stint in South Korea's military.
Although Jang-Hoon is a decade older, the pair are friends and have done a duet track for a video released in late September, 2011.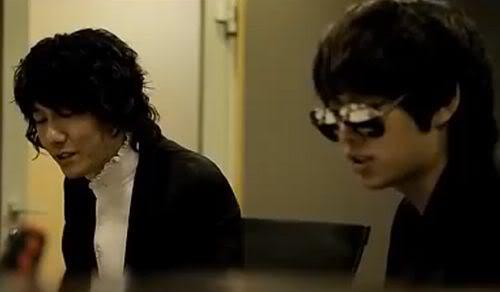 Kim Jang-hoon and Kim Heechul.
One of the images in the video includes Heechul cutting some of his own hair, in preparation for a buzz cut completed for the required military service. Another scene shows the older artist stroking soon-to-be-discarded locks of Heechul. In the case of the older Kim, the style is much more tousled than that of the SuJu artist.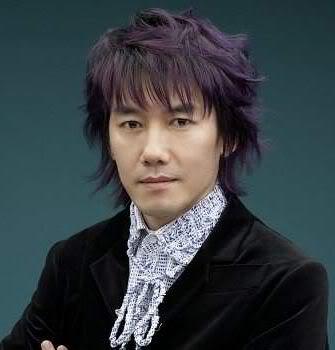 Kim Jang-hoon hair style.
A Kim Jang Hoon hairstyle is chin length on the sides, with somewhat longer hair in the back. The front of the style features eye-length, thick-spiked forward bangs framing his face nicely. At times, his hair has been lightened, but more often it is dark brown, thick and healthy looking.