Who said that only women could create gorgeous highlights for their hair? Men hairstyle trends are now evolving, and highlights play a big part in transforming their looks. Blonde highlights for men can make their hairstyles look fresh, are perfect for the summer, and easy to recreate.
These blonde highlights for men can be used on short or long hair, curly or straight, and fit any outfit or occasion.
1. Dark Hair Blonde Highlights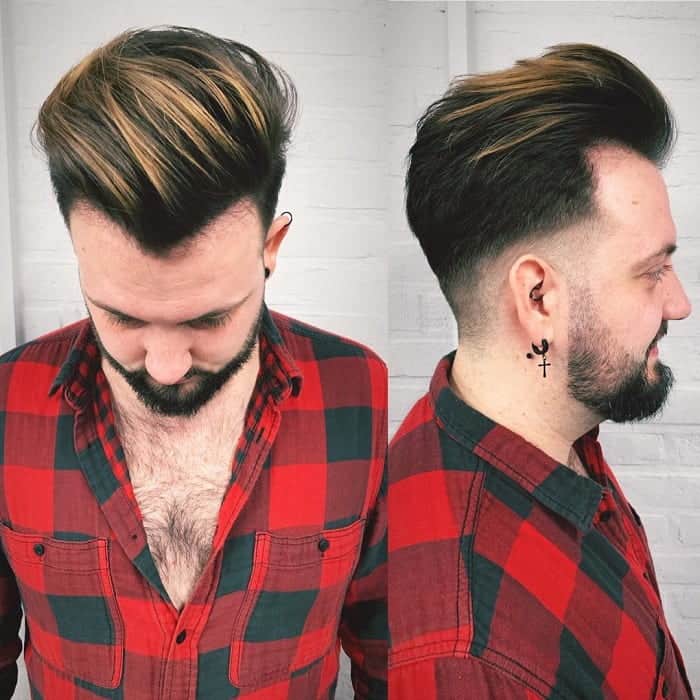 If you want to take your pompadour hairstyle to the next level, create a short trim on sides that gradually makes dimension in the top of your hair. Create some blonde highlight but leave a few inches between the blonde shade and your scalp.
2. Brown Hair with Blonde Highlights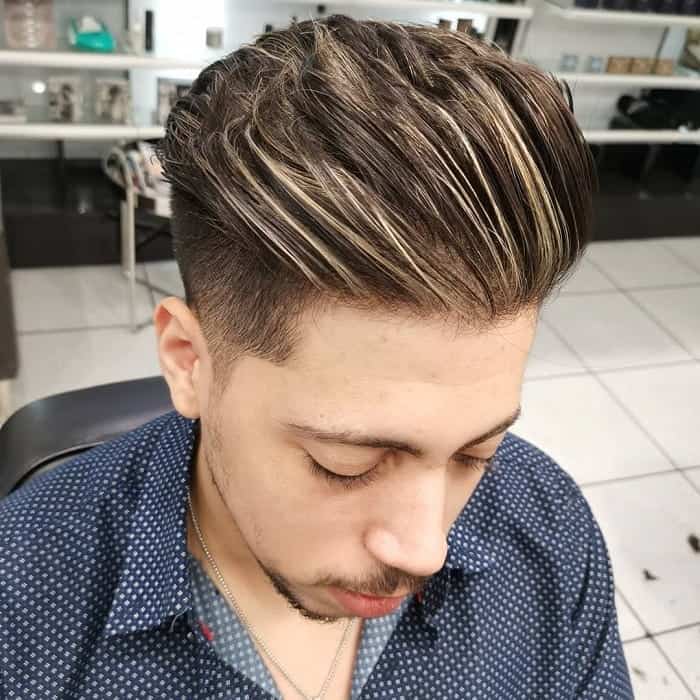 These gorgeous blonde thin highlights for men are ideal if you want a trendy, fashionable look. Style your hair with some hair wax and make your hairstyle last with hairspray.
3. Short Blonde Highlights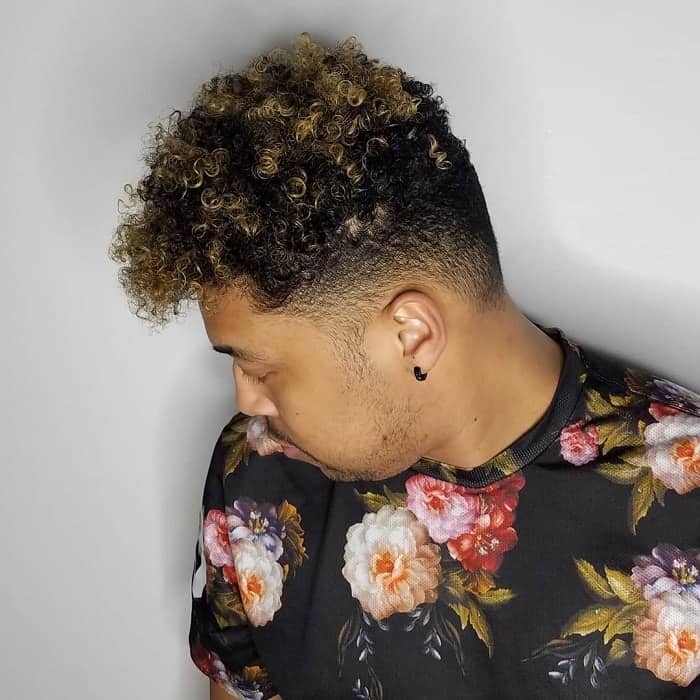 Take your Afro American curls to a whole new level by creating some ombre blonde highlights on your tight ringlets. Your hair will look glamorous, and you will love this unique appearance!
4. Black Man with Blonde Highlights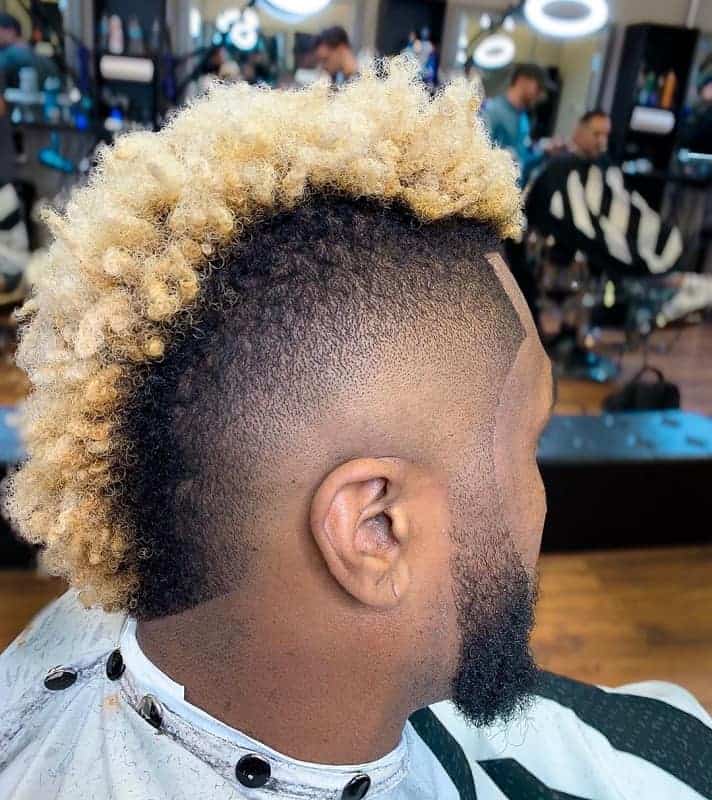 Whenever you want a look that gains reactions from people around you, frame your face with a short trim. Gradually shave your sides and create a blonde highlighted mohawk on top of your hair. Apply the blonde dye a few inches from your scalp.
5. Dirty Blonde Highlights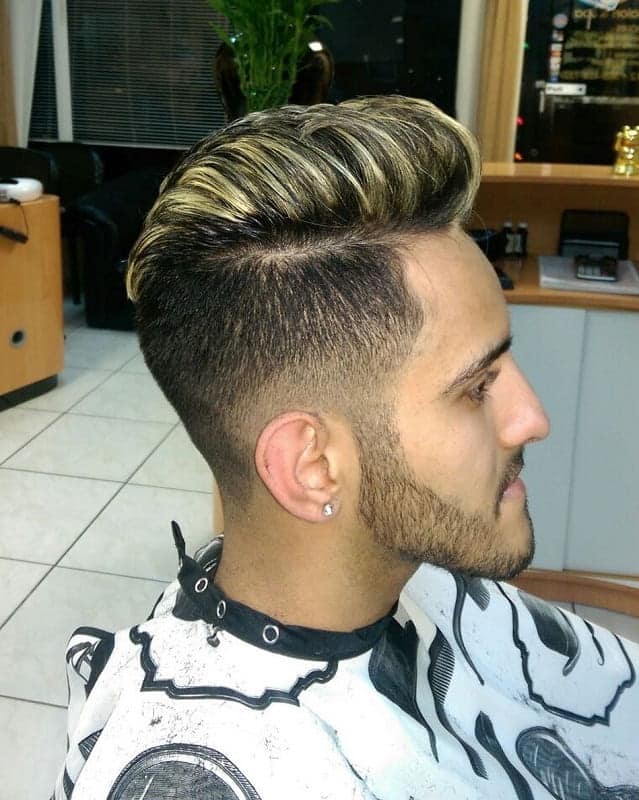 Want a fabulous look that will make any girl appreciate your transformation? Create a long quiff and use a platinum blonde dye to create some dense highlights on top of your head.
6. Long Hair + Blonde Highlights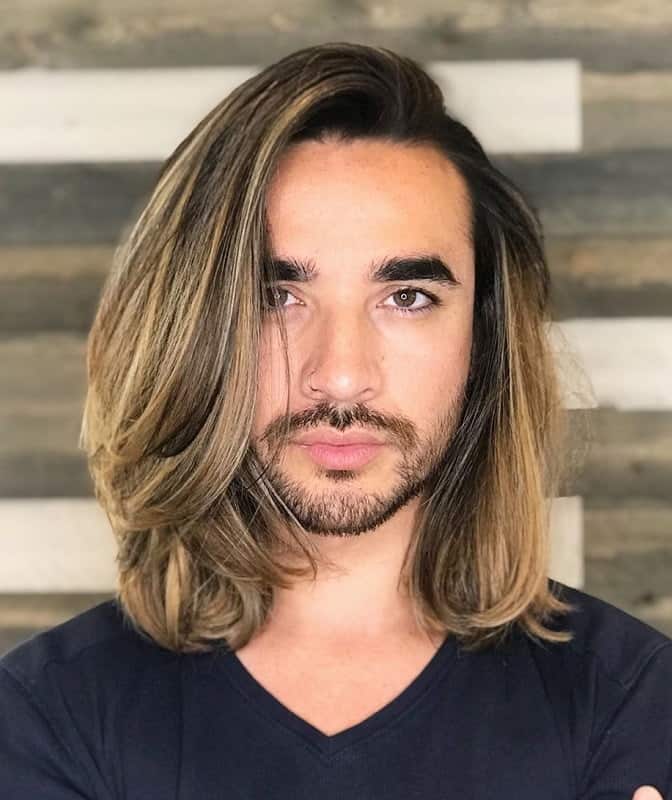 A macho man look can easily frame your face and can be obtained with long layered hair with blonde and light brown highlights. This haircut will gorgeously draw attention to your facial features and make you look so hot!
7. Platinum Blonde Highlights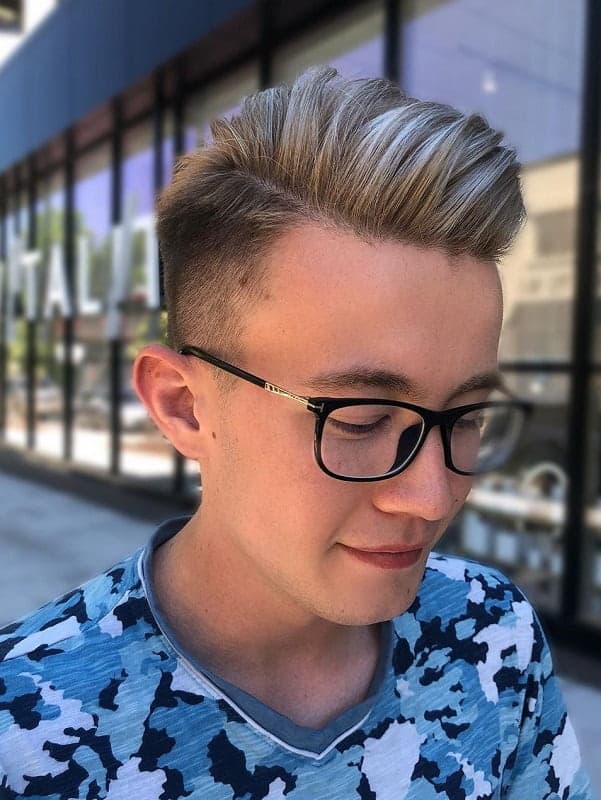 This look is hugely trendy among guys, and it will suit you like a glove. Create a hairstyle that gives dimension to the top of your hair and choose a platinum blonde hair dye to create your hairstyles.
8. Ash Blonde Highlights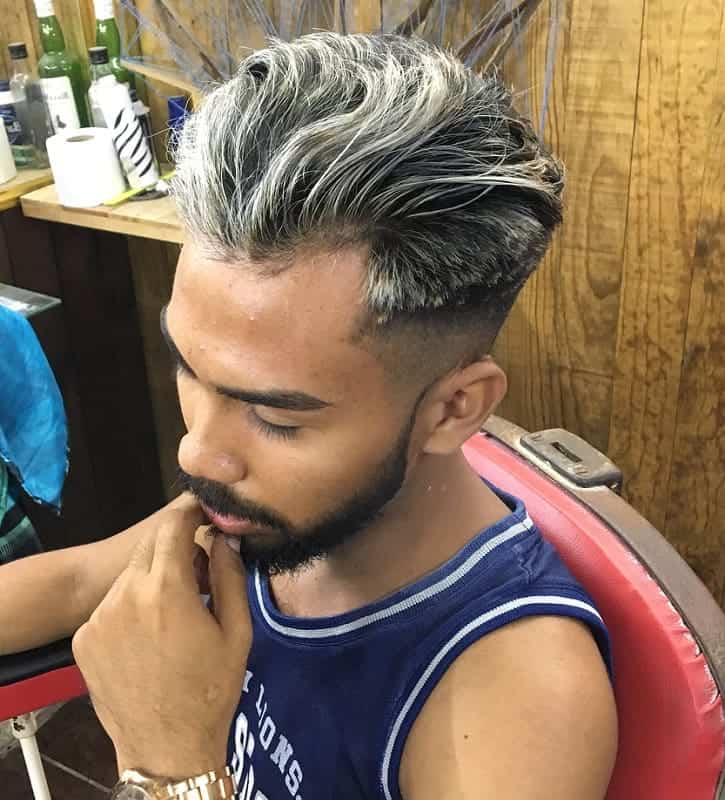 Ash-blonde highlights for men are gorgeous and can undoubtedly change the impression you make. You will look glamorous, trendy, and even girls will be jealous of your dyeing technique.
Whenever you want your hair to look in its best shape, use some blonde highlights for men that will drastically change your appearance. That trendy, fabulous air will attract girls like a magnet, and it will certainly boost your confidence.