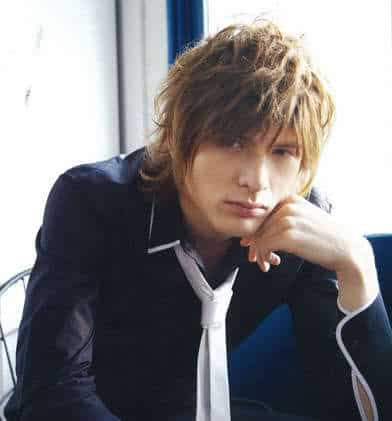 Shirota Yuu hairstyle
Shirota Yuu
or 'Yuu Shirota' as he is called in Japan, is a talented and versatile actor and singer of Japanese-Spanish origin. 'Yuu' literally means 'gentleness' or 'superiority', and the young lad has proven his name's worth with super-successful stints in modeling, television and stage.
He made his foray into films with The Prince of Tennis which went to become a hit. With a couple of big-screen projects in the pipeline, starring him in the lead Yuu is truly rocking the chart. Born on the day after Christmas, on 26th December, 1985 to a Spanish mother and a Japanese father, Shirota Yuu had always had the potential to make it big in showbiz.
With chiseled and mesmerizing features, and an unconventional height of 185 cm, Yuu had both – the flair and elan to be a model. And boy, he did become one! However, what has helped him profusely in gathering praise and adulation (especially from the girls!) has been his lush and straight hair.
Styled and set in different angles and lengths, Shirota Yuu's hairstyle and hair color has been changing as fast as his career lanes. From the soft, sweet curls of short black hair on his head during his involvement with the stage group "D-BOYS" to the long, emo-styled copper-dyed hair in his most acclaimed film (musical), The Prince of Tennis, Shirota seems to have come a long way.
Shirota Yuu has been changing his hair color often, kudos to his hairstylist. From the jet black hair in Pink no Idenshi to a dazzling copper dye in the film The Prince of Tennis, he has been sporting a different look every time he takes on a new project.
His hair styles have ranged from short blond (such as in the TV series The Rookies) to long locks colored in a bronze or copper hue, that is either parted through the middle or sideways. Emo being his prominent style, Yuu has also flaunted shoulder-length hair that is cropped short clinging to the forehead in the front.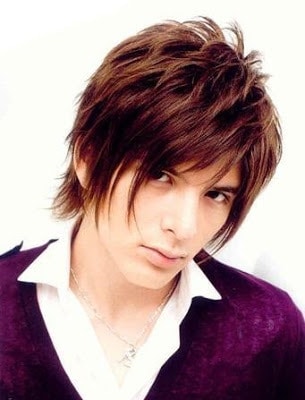 Yuu Shirota with a textured haircut.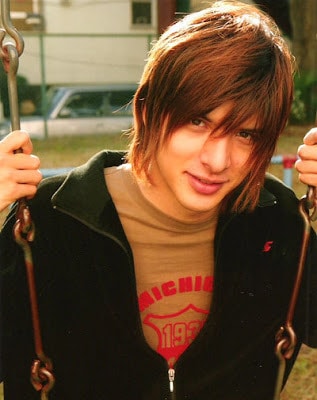 Shirota with shaggy layers and super-long bangs. Photo by DBOYS.
Shirota Yuu has matured enough, in his acting as well as with his style statements. As he has been gifted more serious opportunities to showcase his acting prowess, his hair has worn a more sober look. Shirota Yuu has managed to make a strong foothold in the world of Japanese entertainment and fashion industry, with his impish charm and a changing hairdo!
More Japanese Hairstyles >>