If you are a man concerned with your big ear, stop worrying. You can look fabulous with the right hairstyle that'll suit your big ear. every human being has a favorite body feature. But by the same token, it is not strange to possess a feature that you would like to downplay.
Many people who have big ears do not take it as a laughing matter. It is especially worse off if their friends tease them because of the size of their ears. But this should not be a big deal and should not be something to kill your morale and give you a low self-esteem!
Some people have opted for surgery, but that is not the best option, you do not have to pay a surgeon, through your nose, so that you can earn a good look.
Haircuts for Men With Big Ears
The best way to hide those big ears is to learn how to style your hair correctly. Well, I mean, there are various hairstyles for it, which one can learn. Today you can count yourself lucky to come across this article; it will put an end to your worries.
There's such a wide range of haircuts for men with big ears that you shouldn't have trouble finding one that flatters your face, works with your hair, and does whatever you want it to do with your ears. You might have to put in some growing time to achieve the appearance you desire. Then again, a quick trip to the barber might do the trick.
1. Grow the Sides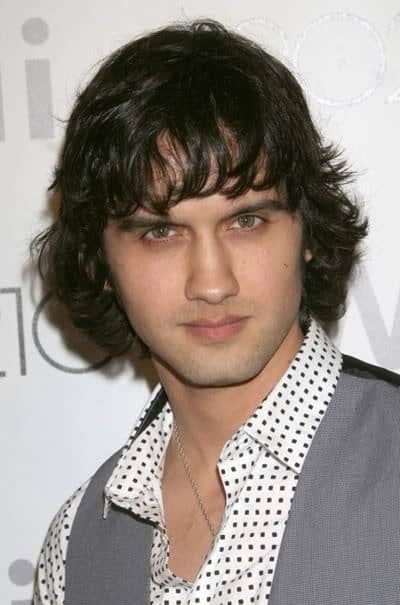 Michael Steger shaggy hairstyle
Having the sides grow to a medium length will help hide your ears. This will work out especially if the sides grow to almost the same height as the ears so that they can partially cover them. Be careful not let the sides look unkempt; always make sure you trim them to the right size.
2. Add Volume to Hair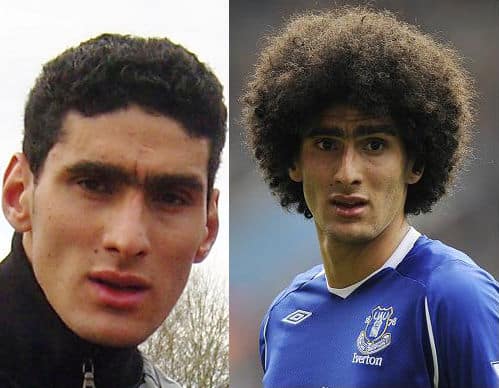 Marouane Fellaini afro hairstyle.
Adding volume to hair helps to balance your face, and your ears will not be noticed. You can also trim your long or medium sized hair in varied ways. Depending on how you do it, you will create an irresistible facial balance.
I mean the combination of your long hair and ears will create an illusion that will result in nothing but an amazing look. This will help you appreciate yourself and you will never hate your ears again.
3. Grow Long Sideburns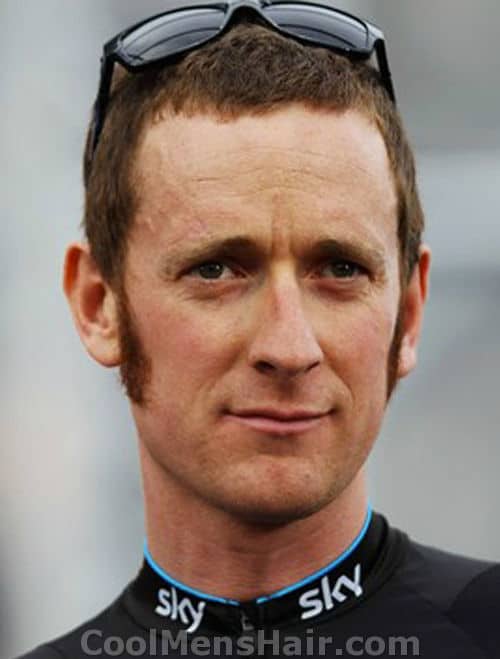 Bradley Wiggins sideburns style.
Depending on how they are groomed, sideburns are an amazing feature of every man's face! For people with big ears, growing long sideburns helps them to reduce the appearance of their ears, which also helps to create a facial balance.
The sideburns can be combed down or back; this will help increase the amount of hair on your face, something that kills the whole picture of big ears.
4. For People Who Need Short Hair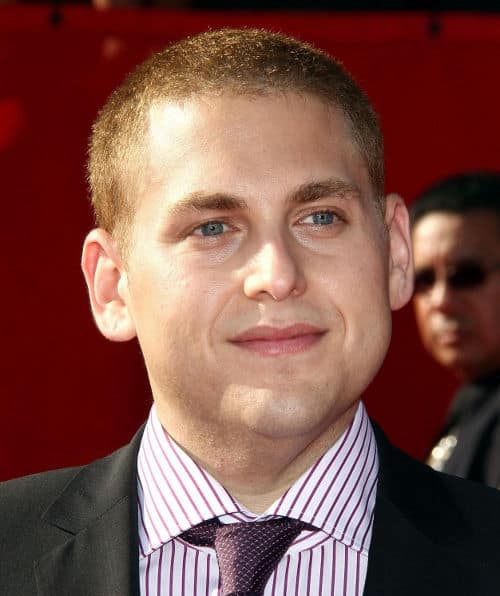 Jonah Hill short hairstyle.
People who like short hair may not buy some of the above-mentioned ideas. If you do not like long hair, you don't have to force yourself into it, you can try out something different. Try to trim arches lower than the normal size, and elongate them up the sides.
5. Draw People's Attention Away from Your Ears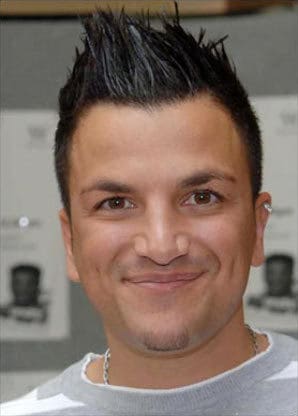 Peter Andre spiky hair with white streaks.
The whole point is to make sure that people do not keep noticing your ears. However, you can create a catchy hairstyle that will always attract people's attention and distract anyone from noticing the ears.
I mean have you tried some cool hair coloring? You can also think about doing a new hairstyle that people have not seen or an alternative hairstyle that people rarely saw. What do you think would be its effect? Even, hair tattoos and a facial hair design will definitely get everyone's eyes lifted to your head or face, and no one will have time for your ears, what else would someone look for?
6. Quiff It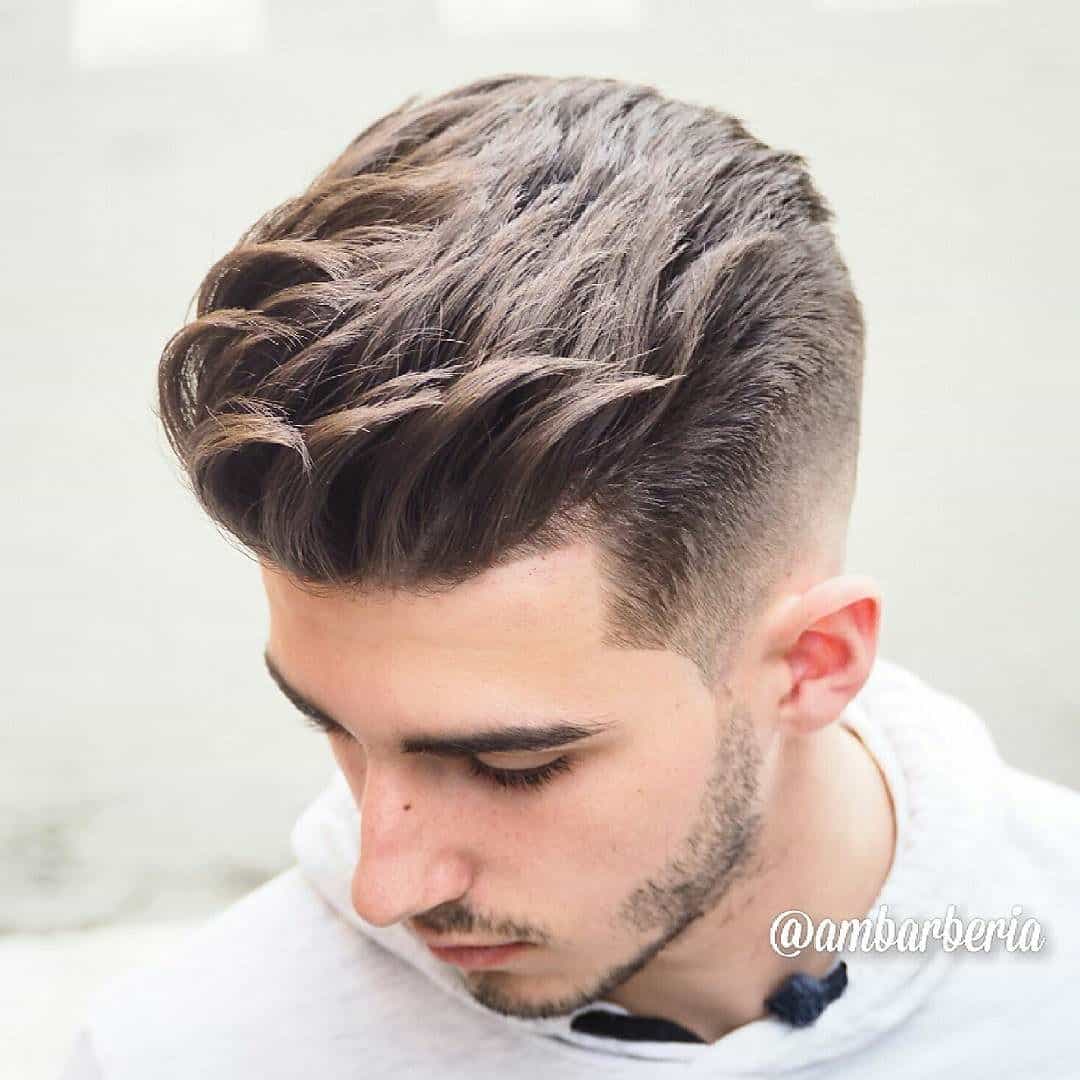 A lot of hairstyles for men with big ears depend on pulling away the attention and focusing it somewhere else. The slick, dashing quality of a quiff does that nicely. No one notices your ears. They're too busy studying the stylish swoop of your hair.
7. Side-Part Illusion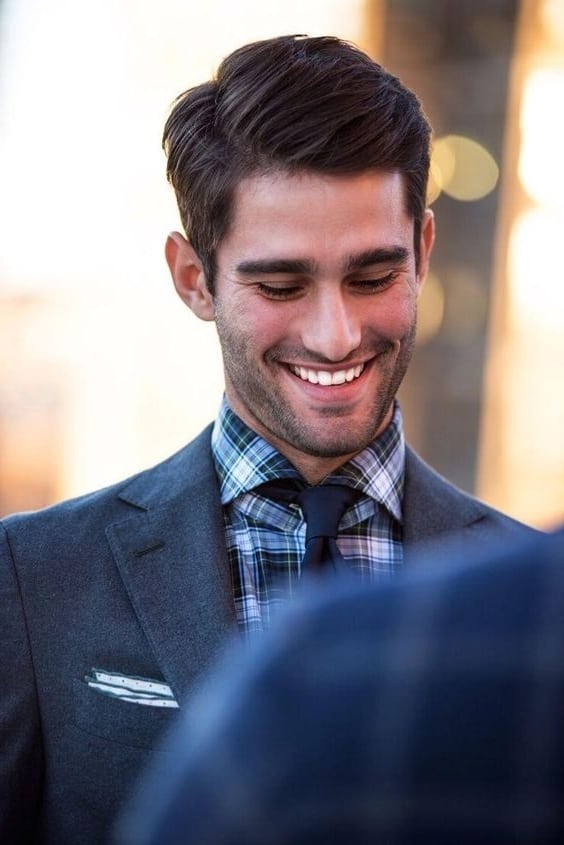 A side part naturally draws the attention away from your ears by focusing the eyes left or right of center. It's an optical trick. Beyond that, the unbalanced volume that naturally occurs with a side part can, in turn, even out the appearance of your ears.
8. Shaggy Sneak Attack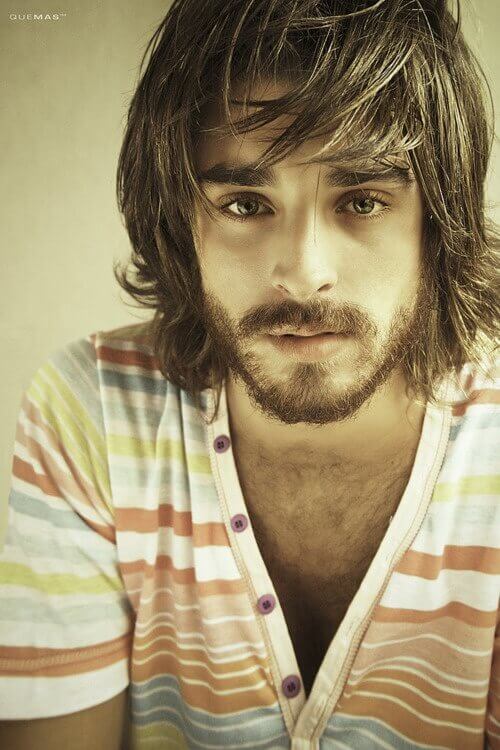 If you're looking for hairstyles that hide your ears, then it doesn't get much better than a shaggy haircut. Think of Jim on "The Office." This is a boyish, messy cut that calls to mind troubled artists and impish pranksters. Just take care of it—a coif like this can get oily fast.
9. Textured Style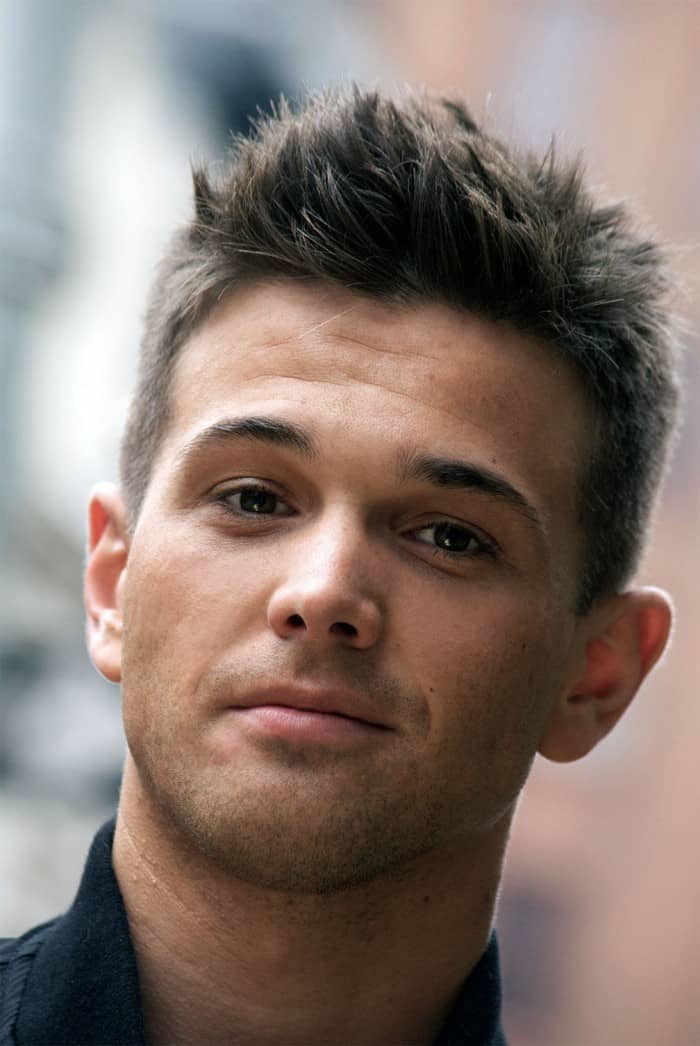 Textured haircuts for men with big ears are stylish, eye-catching, and flattering. You can texture short hair, as seen here, but you can also add layers and dimension to longer hair. Talk to your barber or stylist and leave yourself open for some experimentation.
10. The Man Bun—For Real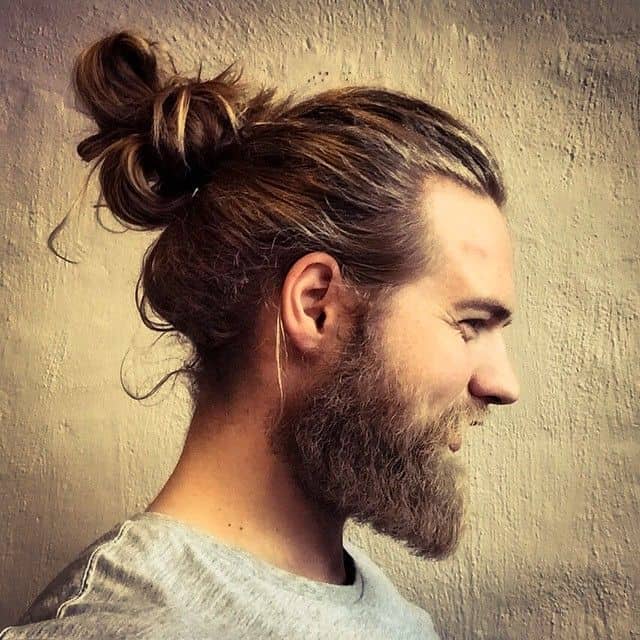 The man bun is another hairstyle that highlights big ears rather than hiding them. However, here's a trick: you can pull tendrils loose around your ears and temples. Not only does that add a messy bedhead vibe to your aesthetic, but it also masks your ears.
11. Killer Sideburns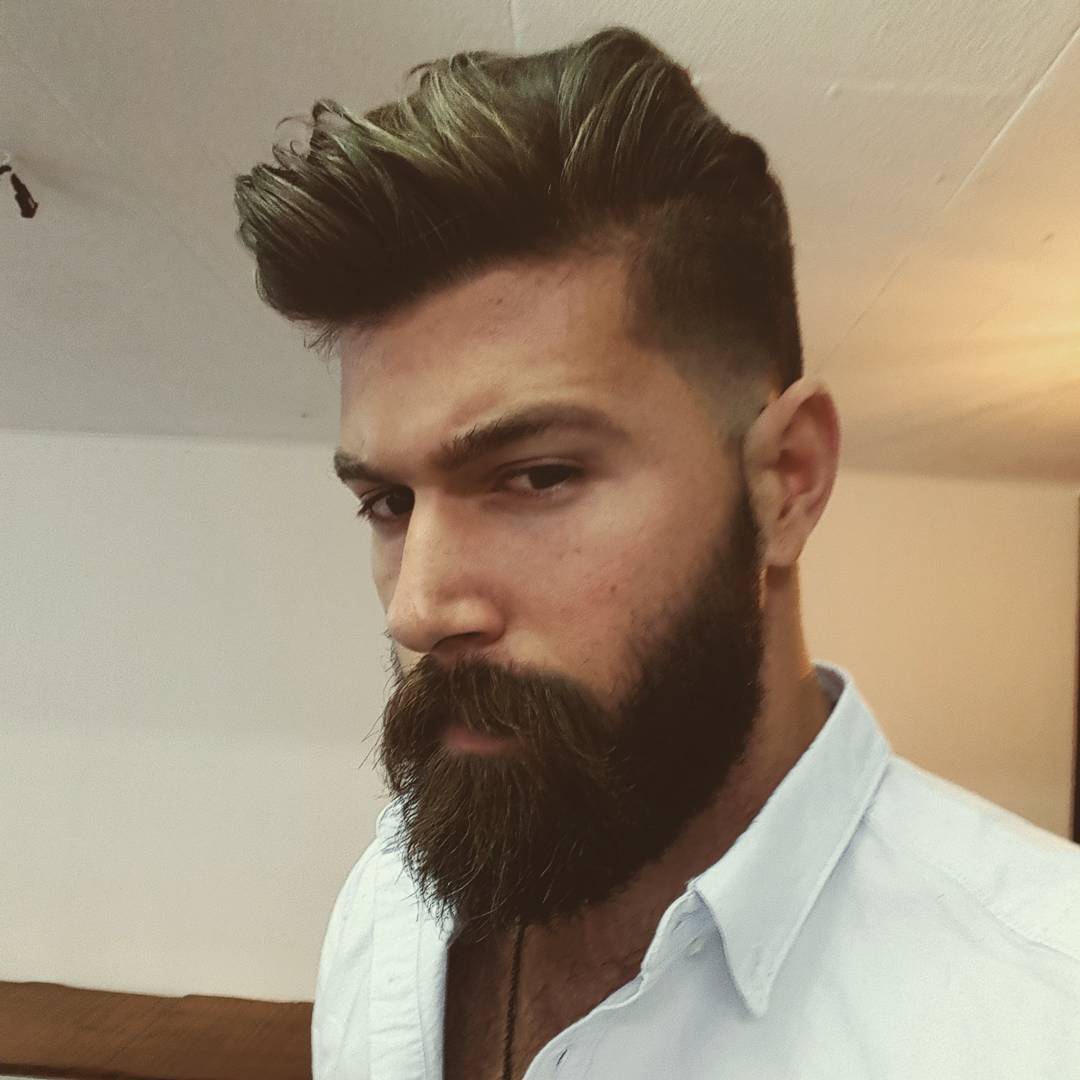 Sideburns, a beard, a combination of the two—anything like that is surprisingly flattering to large ears. You're pretty much detracting from your jughandles by drawing attention to something interesting going on near them. Hair is magic, seriously. You can pull off all sorts of illusions.
12. Long on the Sides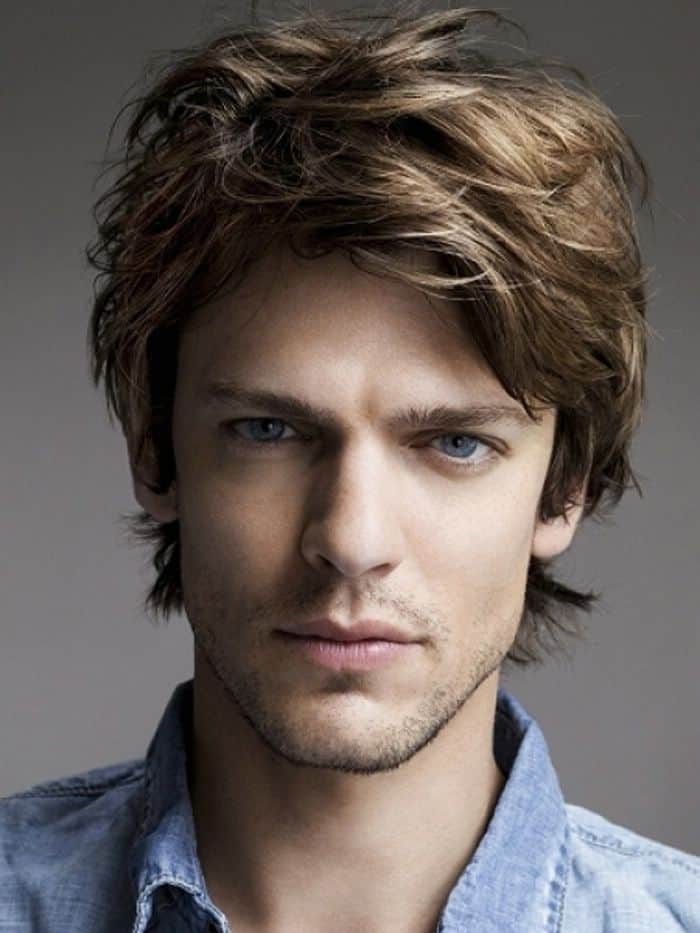 Like the shaggy cut, a coiffure that's longer on the sides and along the back is an ideal hairstyle for men with big ears. The arrangement of the hair tends to mask the actual size of your ears. You're not hiding them, exactly; you're just camouflaging them a little.
13. Long Hair Everywhere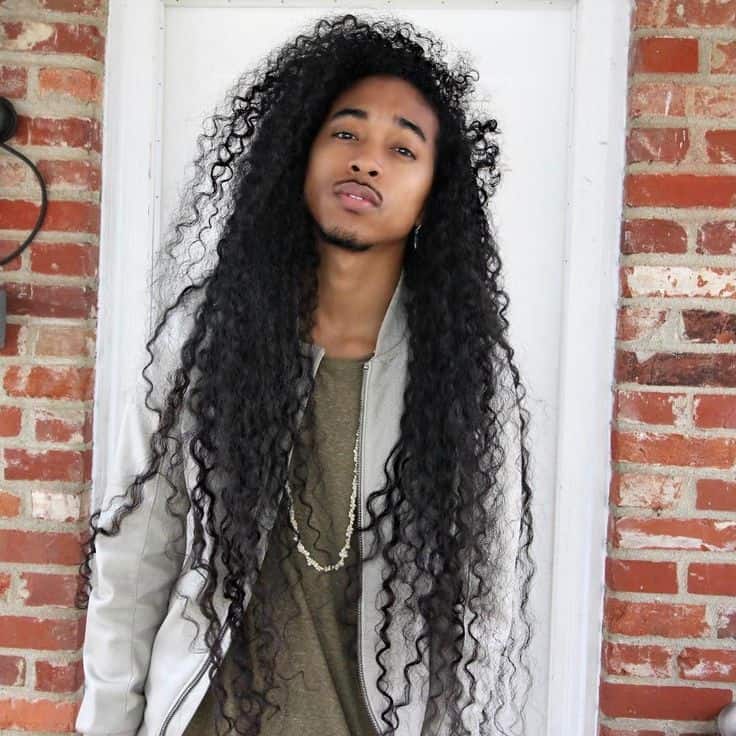 Naturally, long hair ties in well with the man bun. It effectively hides your ears, but it can also become a stand-out feature. With long, gorgeous locks, no one's ever going to care about your ears, anyway.
14. Big Blowout
Why not let your ears shine? Go for volume and treat yourself to a blowout. This works for any type of hair. Everyone's attention will be more focused on your coif than your ears. I guarantee it.
15. Show It Off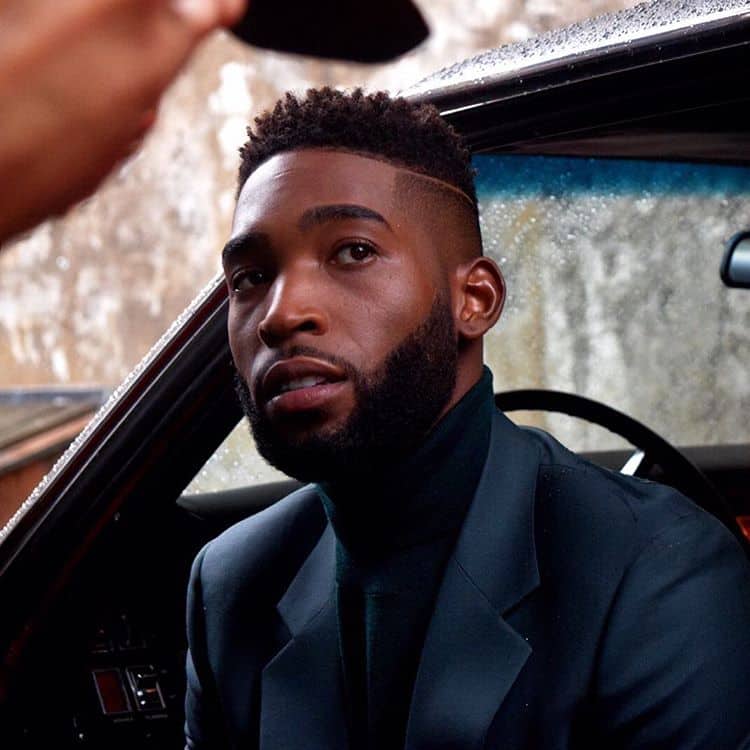 Why choose a men's hairstyle for big ears that disguise them? Show off your ears. If they stick out, let them stick out. Be proud, man. Seriously, jughandles are a turn-on for some folks.
Celebrities Who Take Proud with Their Big Ears
Lots of guys have large ears, so there's no shortage of hairstyles for men with big ears. The thing is, not all men want to hide their jughandles. Some dudes do, and that's cool, too. Hair is a funny thing, though. It can detract from the perceived flaws in your appearance, or highlight what you believe to be your finest features.
Your ears are features, as well, you know. It's up to you: do you want to pull the eyes away from your ears, show off their size, or hide them completely?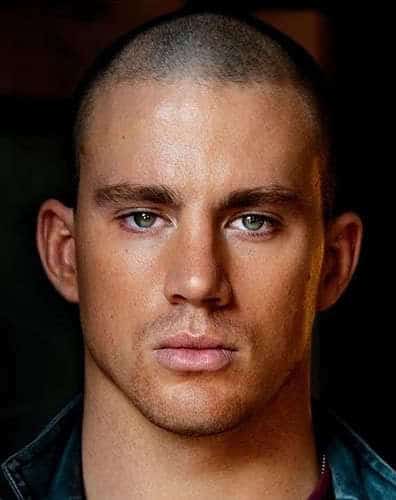 Channing Tatum
Channing Tatum is known for his versatile approach to hairstyles. One standout look is his short 1/8 military haircut. This short haircut makes his big ear more visible and surely he doesn't mind showing it off.
Dev Patel: Effortlessly Textured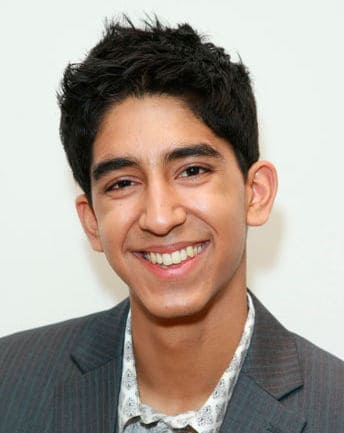 Dev Patel
Dev Patel rocks a messy hairstyle with effortless charm. His hair is styled in a slightly tousled manner, creating a casual and relaxed look that perfectly complements his laid-back persona.
Will Smith: Short Curly Hair with Fade on the Side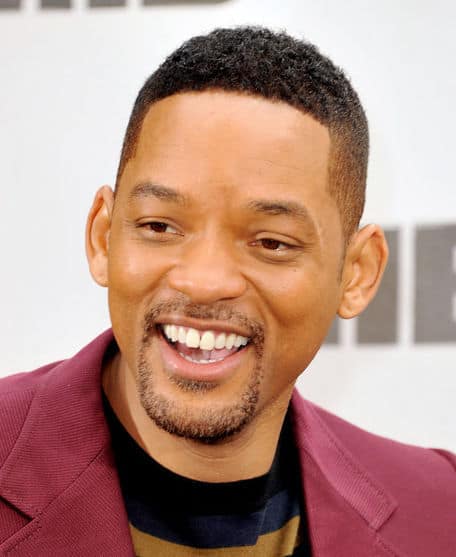 Will Smith
Will Smith embraces short curly hair with a fade on the sides. His natural curls are neatly trimmed and styled, while the sides feature a faded haircut, adding a touch of modern flair to his overall appearance.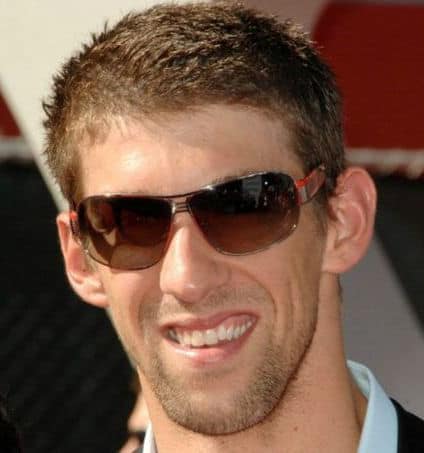 Michael Phelps
Michael Phelps opts for a buzz cut. With his hair neatly brushed to the side and the 28-time Olympic gold medal winner in swimming looks great in this haircut with his big ear.
Chuck Liddell: Shaved Head with U Shaped Hair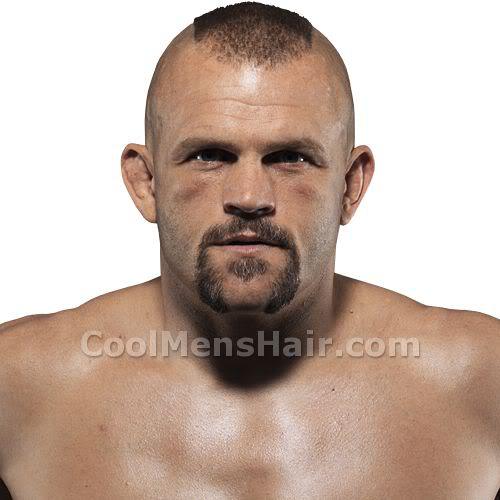 Chuck Liddell
Chuck Liddell confidently sports a shaved head with very short shaped hair in the center. The majority of his head is cleanly shaved, while a small section in the center is styled with precise and minimalistic hair, showcasing a bold and striking appearance.
Jim Carrey: The Bold and Smooth Look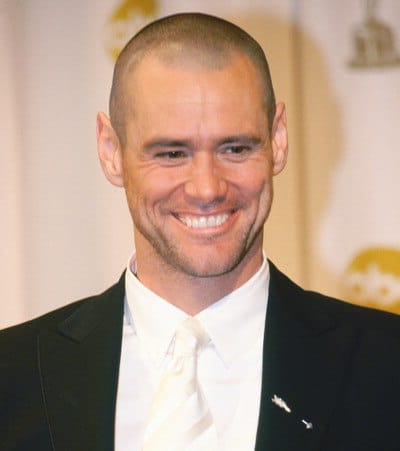 Jim Carrey
Jim Carrey confidently rocks a bold and smooth bald hairstyle, which has become an iconic part of his appearance. With his head cleanly shaved, he embraces a distinctive and striking look.
Jim Carrey's bald style adds an extra layer of charm and uniqueness to his already captivating presence, making him instantly recognizable and unforgettable.
Joey Kovar: The Edgy Spiked Look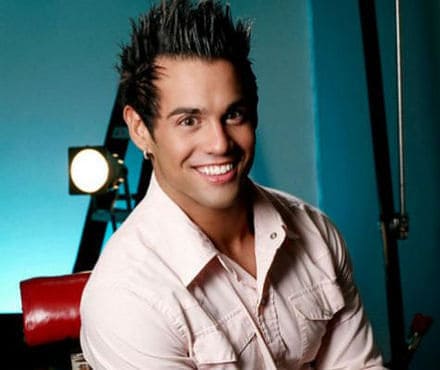 Joey Kovar
Joey Kovar has chosen to hide big ears with his long spiky haircut. His hair is grown out to a considerable length, allowing for the creation of sharp and distinct spikes that add a rebellious touch.
With each spike expertly styled to perfection, this daring hairstyle perfectly complements Joey Kovar's confident and adventurous spirit, making him a standout presence wherever he goes.
John Krasinski: Messy Quiff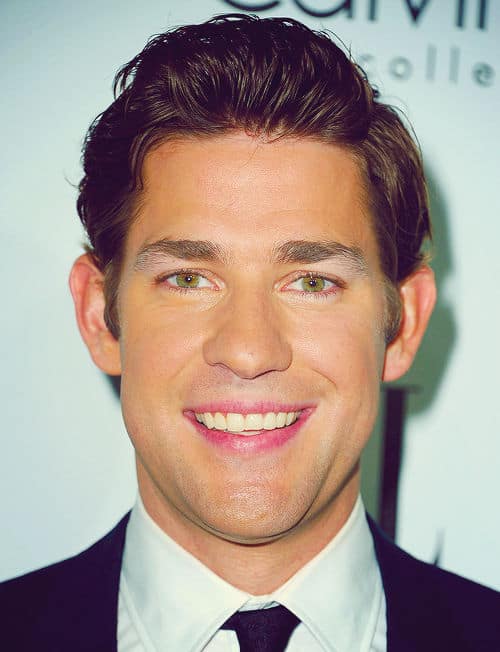 John Krasinski
John Krasinski rocks a mesmerizingly tousled quiff hairstyle that effortlessly catches the eye. He also refused to hide his big ear with the hair. Instead, he keeps his hair between the ear and scalp side.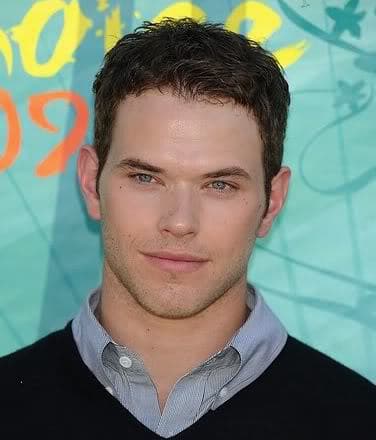 Kellan Lutz
Another celebrity who is not afraid to show his big ears. With a short and textured haircut, his hair allows for various styling options. The sides and back are tapered, while the slightly longer hair on top provides room for creativity and adaptation to different looks.
Russell Tovey: Refined Elegance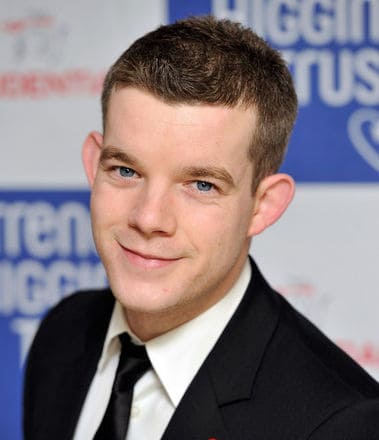 Russel Tovey
With a well-groomed short haircut, Russell Tovey's hair is carefully trimmed and styled to perfection. The clean lines and polished appearance emphasize his charming image.
These are the hottest proven styles, and they can work for anyone, so start trying them out and get that amazing look you have been desiring. If you have big ears, remember that you are not alone and are not the first person. There are very many people who sail in your boat. Some have already learned these secret tricks, but others reveal their ears proudly.
What about you? What these hairstyles for men with big ears inspired you to do—hide your ears, highlight them, or detract from them?