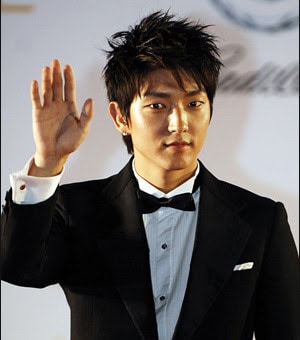 Lee Jun Ki with his new sharp hairstyle.
The young lad sizzled with his new sharp hair cut as he walked up the stage to collect the Popular Award. Rubbing shoulders with the heavyweights like Kim Tae Hee, Lee Bum Su and Han Yeh-Seul, Lee Jun Ki now, is surely a name in the Korean film industry, and beyond. The boy from South Asia has become one of the most popular faces on the bloc, mesmerizing his South Asian fans with his girlish charm and sleek locks!
A Piscean, Lee Jun Ki (Lee Joon Gi) was born on April 17, 1982, in Busan. Lee kick started his carrier as a model, and was first seen on TV in 2001 in the commercial for the 'So Basic' fashion label. His first encounter with stage happened as a teenager in Nan Eotteokhae, a KBS drama city series.
This was soon followed by a minor role in Star's Echo. But it was the movie Man of the King, which brought him his much awaited recognition and fame. The popularity of this acting prodigy has never waned since then, with his latest venture, Fly Daddy Fly grabbing worldwide media attention and critical acclaim.
Lee Jun Ki's long hairstyle with blue streak. He has been chosen as the model for Pepsi Cola.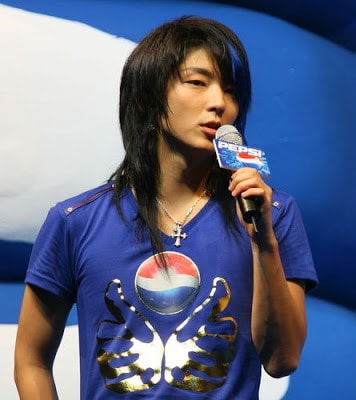 Lee Jun Ki as Pepsi Cola model.
Lee Jun Ki has never shied away from experiments. This is the reason why along with Lee Jun Ki's acting prowess, his hairstyle has been the talk of the town, especially among his unending female fan following.
While his jet black, flat, neatly parted and combed hair during his school days reflected his innocence and simplicity, his hair underwent a sea-change as soon as his potential for acting and modeling was acclaimed. His messy, shaggy hairdo became a rage, inside and outside Korea as well as in other South Asian countries.
The immense popularity of Lee could also be credited to the Pepsi ad in which he streaked his hair blue. The long, messy, blue-streaked tresses became the in-thong of the season. Lee has also colored his hair copper often, giving it an outrageous tinge.
The recent hairdo of Lee Jun Ki however, has been a departure from the past. The new short and spiky hairdo gives him a more manly somberness making him eligible to act even in matured roles. The jet black color adds a masculine touch to the juvenile and 'almost feminine' face of Lee Jun Ki.
Probably, this hairstyle marks the beginning of Lee Jun Ki's journey towards stardom, fame and recognition he is about to achieve in the upcoming years!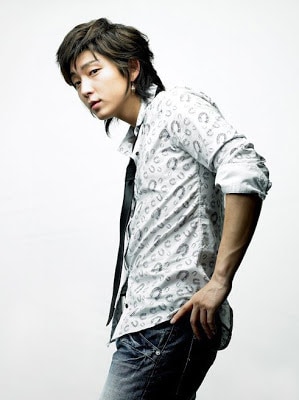 Lee's style.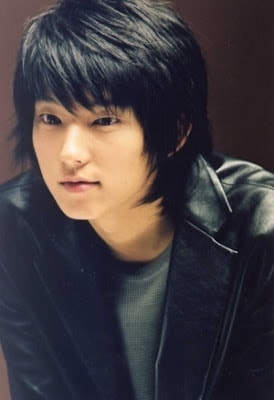 This is a softer look of Lee's haircut to create a beautiful frame for the face.