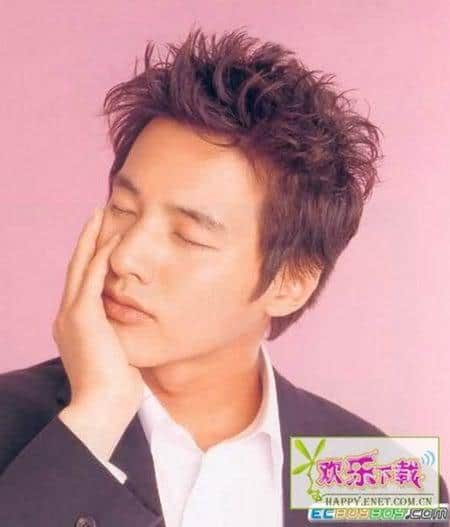 Won Bin hairstyle.
Won Bin hairstyles are very masculine for the 43 year old South Korean actor. He's had a fairly successful television and movie career. His roles offer a range of characters and he is been able to carry off a number of different looks. Generally, his hair is spiked in a type of pompadour on top with pixie sideburns that are fairly long.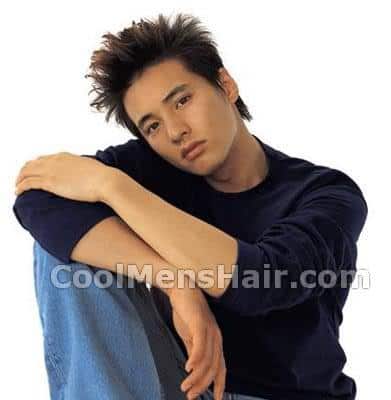 Won Bin spiky Pompadour hairstyle.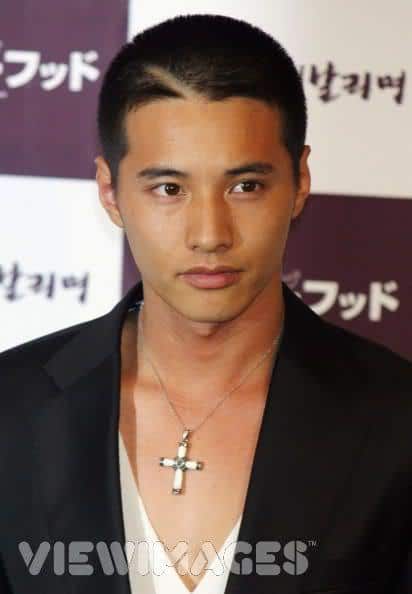 Won Bin buzz cut.
Earlier images show Won Bin in a buzz cut that shows off his clean facial planes. Some facial hair to go with the shorter hair styles gives him an edgier look that works better than the swept back style. Several of his earlier roles show him with this harder, tougher style.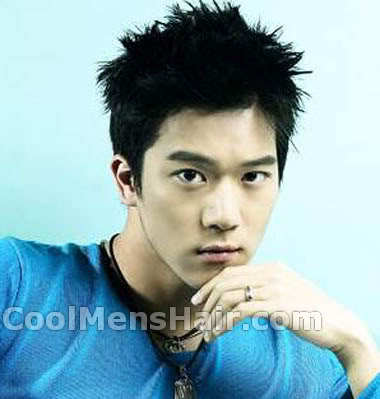 Won Bin spiky hair.
The South Korean actor has carried his talent as an A list star through several movie and television roles, including his breakthrough role in Autumn Fairy Tale (Autumn in My Heart).
He played the youngest son with a streak of rebellion reflected in his hair styles. As the first Korean actor to gain wide popularity in Japan through his role in Friends, he has developed a dedicated and energetic fan club.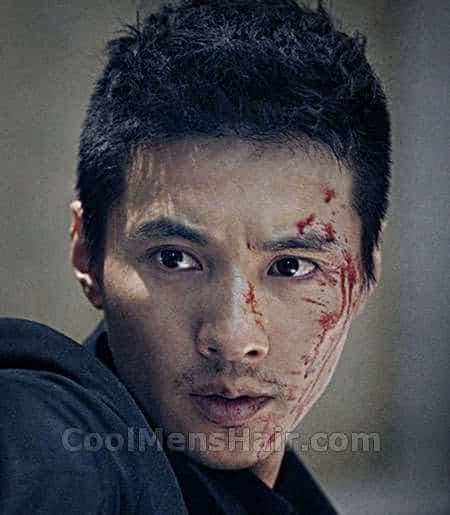 Won Bin hairstyle in The Man From Nowhere.
Recently, his role in the 2004 war movie Taegukgi, that won him international acclaim. His stint in the South Korean Army was shortened due to injuries and surgery to repair the damage. His comeback role in the film Mother has a longer and more typical hair style for an Asian male.
His most recent movie "The Man From Nowhere" shows a hairstyle that is well-defined on the sides, but without the brushed back appearance on top.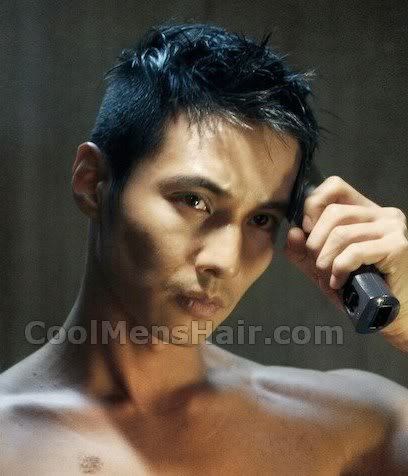 Won Bin short haircut in The Man From Nowhere.
Won Bin hairstyles are more severe than those of other Asian males. A variety of styles have been developed for his modeling roles, television dramas and commercial slots. His clothing and general style have won best dressed awards for him in recent years. He has also been a spokesperson for several businesses and served as a UNICEF Goodwill Ambassador.