Looking for professional hairstyle that'll suit you the best? Here are 31 professional haircuts and styles for men that are perfect for a businessman, employee, or someone attending a job interview.
Professional Hairstyles for Men
1. Thick and Long Quiff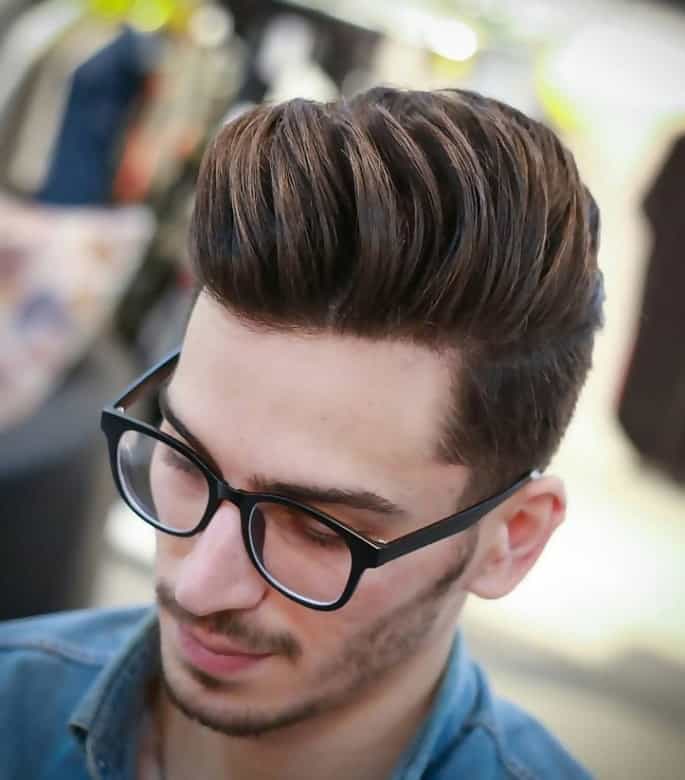 This longer haircut will suit you if you have thicker hair. It will demand some hair pomade, gel, as well as hairspray. However, once paired up with some glasses, you will easily achieve that professional vibe.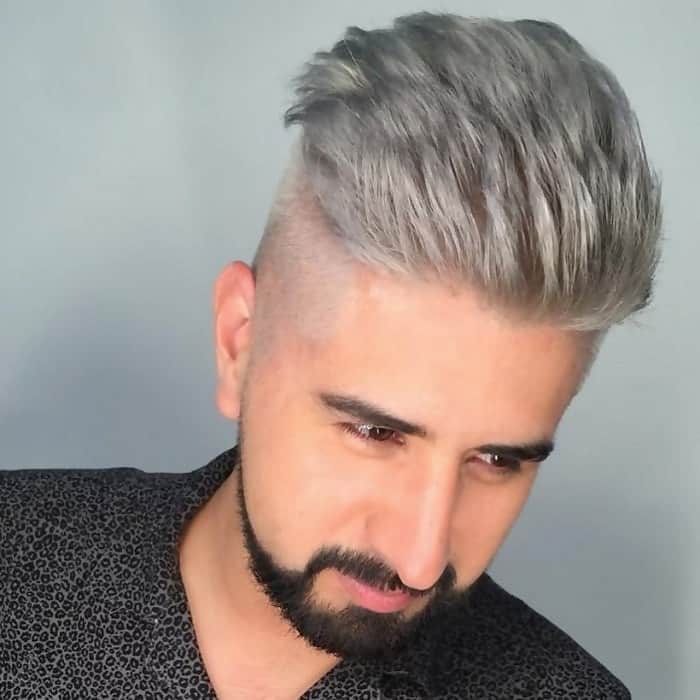 If you've ever gotten your hair colored or bleached then you are well aware of its level of maintenance. Both your friends and your co-workers will see the beauty and dedication in trying to maintain this men's professional haircut, so make sure you wear it proudly.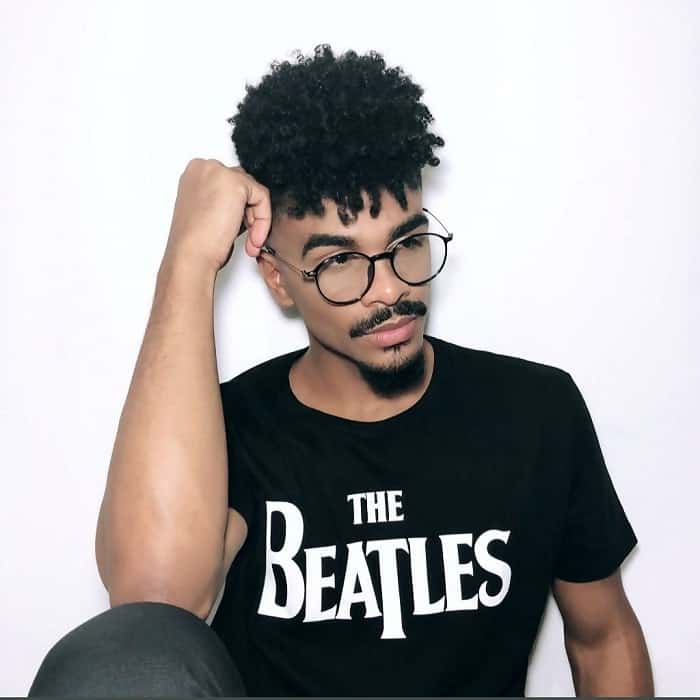 A curly fringe top with slicked and shaved sides is ideal for professional men who are always on the go, as well as those who need some room and space to breathe. If your work surrounding requires a bit more comfort over style, this hairdo is for you.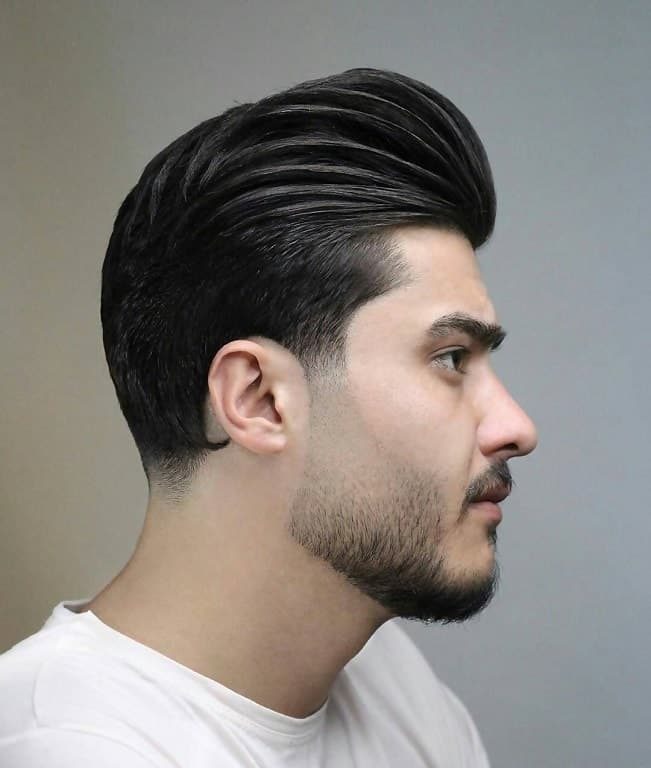 If you end up getting this comb over pompadour make sure you use some wax-free hair gel. Always aim for comfortable, easy-to-wash-out, as well as high-quality hair styling products, especially when showing up at the office.
5. Messy Hairstyle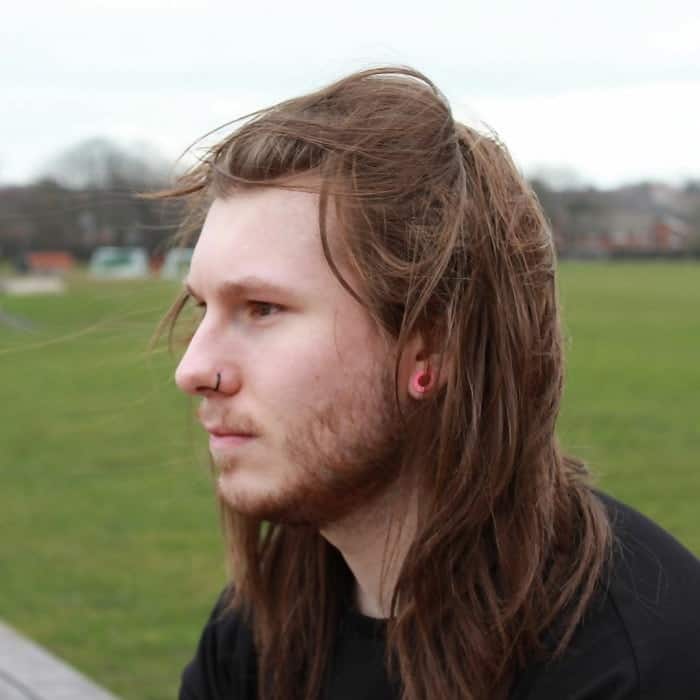 Messy curls are always a go-to choice, but only if they suit you. Usually, light-colored hair and light eyes are the perfect combo for the professional long hairstyles for males, and if this does sound like you why not go for this cut?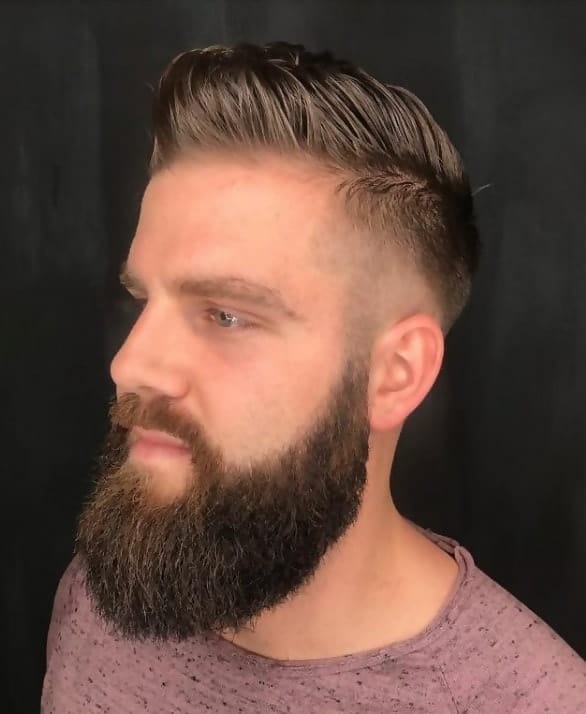 If your hair is naturally a lot thinner than your beard why not make your beard the focal point of your professional men hairstyle? You can go vice versa in this case, and enjoy the ultimate manly outcome, perfect for serious and up-front people.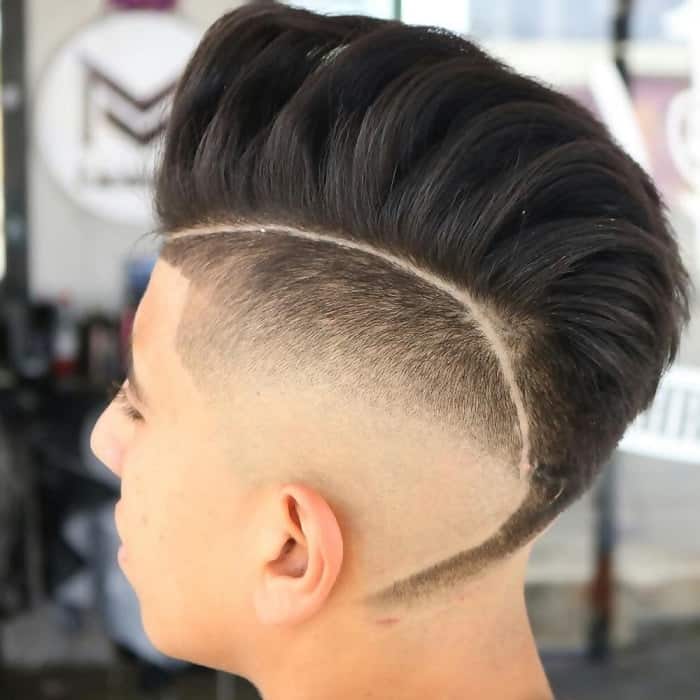 A long and defined Mohawk may look the coolest on younger men, especially those who are in their 20s. If you have a different vision than others when it comes to these professional haircuts for men, make sure you proudly rock it and don't blend in the crowd!
8. Frosted Tips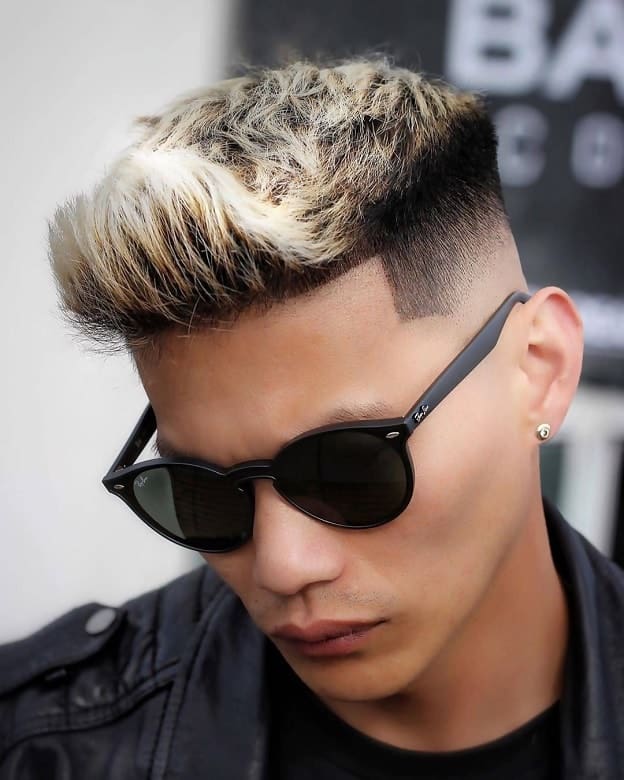 This defined haircut looks very serious, ideal for men who know exactly what they want. If you have some hair highlights at the top portion leave them as they are and make them the focal point of your entire men's professional hairstyle.
9. Voluminous Haircut with Low Fade
If you really trust your hairdresser make sure you get this defined haircut. It requires some precision, but it is the ultimate go-to for workaholic men.
A pompadour haircut should represent its style the best way possible, and this is exactly what we're seeing in this picture. If you prefer playful hairdos make sure you get this professional haircut for your next big day at work.
Use a wide tooth comb to bring your hair backward the best and as most as you can. Once properly done, this pompadour cut will leave everyone around you speechless.
Messy hairstyle with a voluminous top and some jewelry or earrings is a huge hit. Guys who are into colored hairstyles will love this one for their Monday-Friday duties, but also for club nights.
If your hair is strong, long but naturally healthy know that there is no reason for you to cut it. You can leave your strands straight or curly, just make sure that they are properly combed out before you head out the door. This professional long hairstyle for males is unique yet cool!
14. Frizzy Haircut + A Beard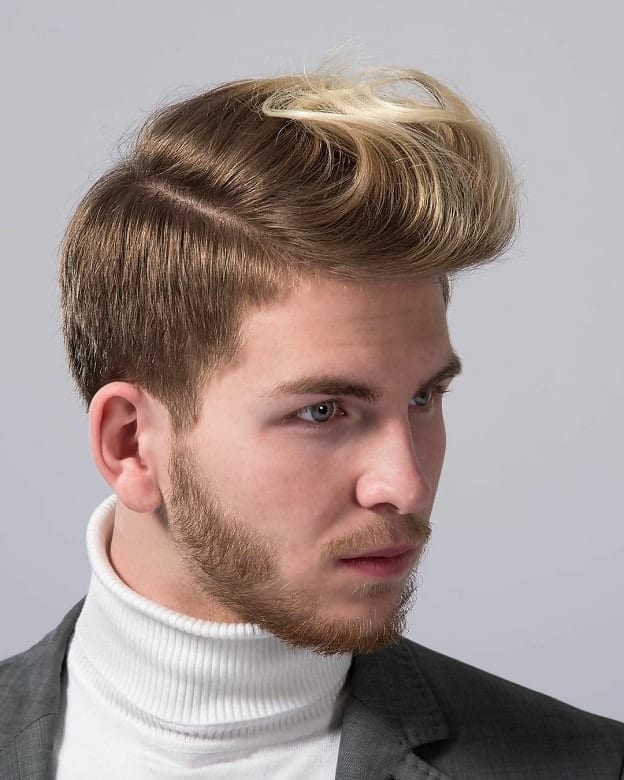 Always try to incorporate your formal hairdo along with your beard. This will leave an impression of a well planned and more serious individual, ideal for any job position. Also, you will look a lot more calmed down, as well as playful.
Defined edges are a bit harder to achieve, but with the right trimmer, you will love your professional haircut. Go for regular trims (every 2-3 weeks) and everyone around you will adore your style and the maintenance level.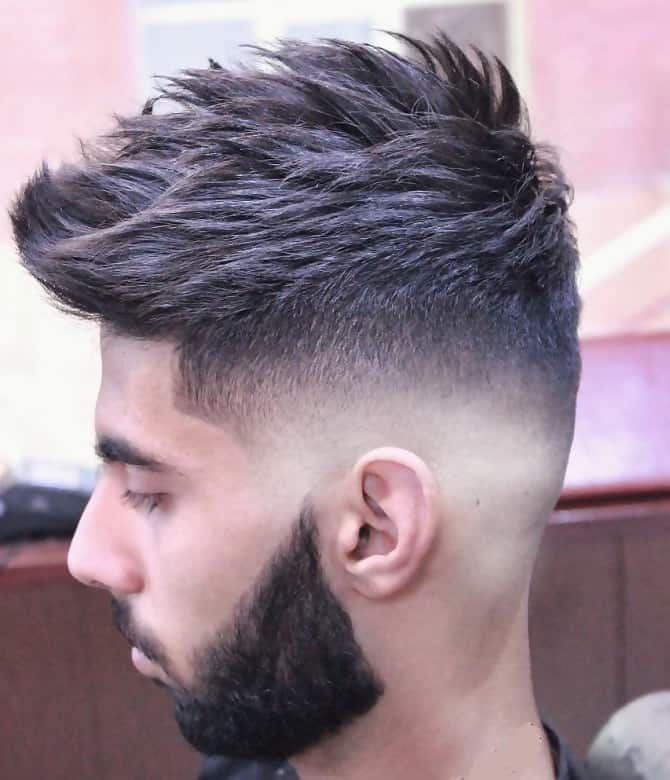 If you are into spiked up haircuts and you want to enjoy that professional hairstyle for men that match your defined beard. Make sure you can grow out your beard as well as groom it before you commit to this style.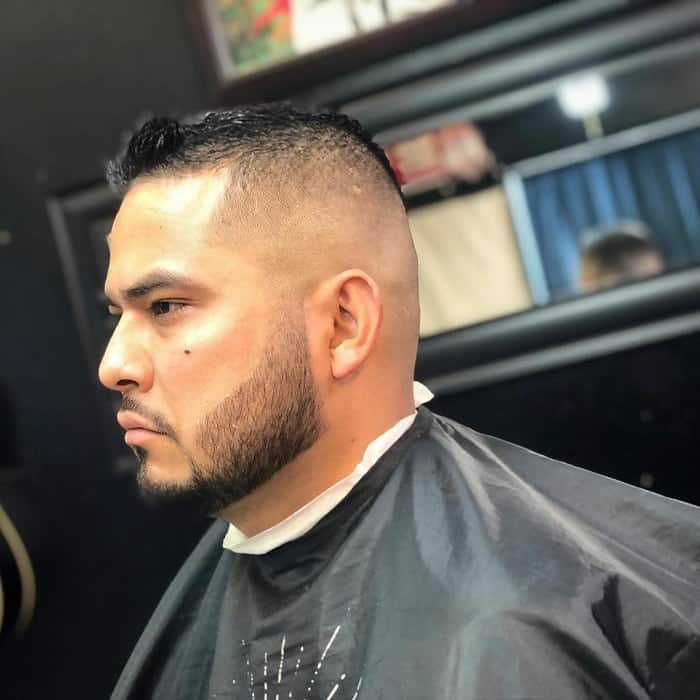 If your hair is naturally thin, short, brittle or you simply prefer simpler styles go for this defined faded haircut. It will look the best on men who are in their forties or those who need something which is just 'on the go' and which will take you 2 minutes to style every day.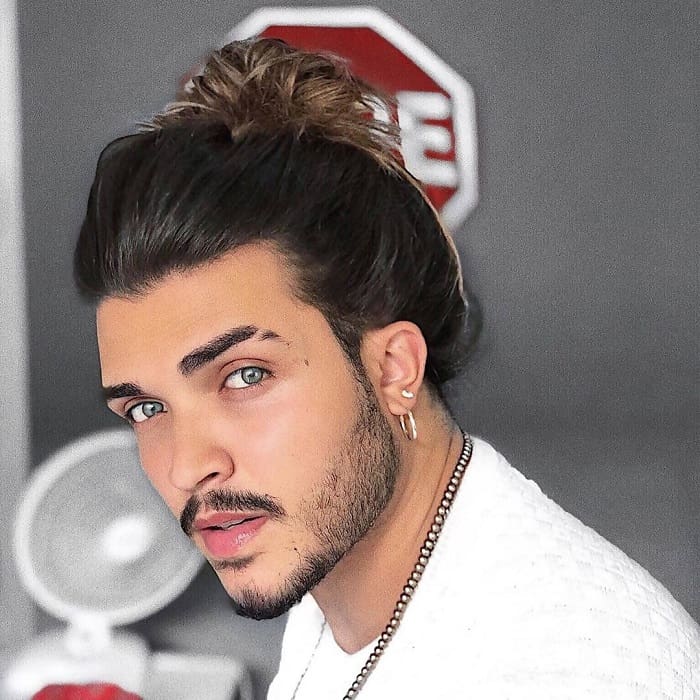 This men's professional hairdo looks manly and ideal for guys in their twenties. It can be worn to your office, just make sure you tame down the edges and don't let little baby hairs coming through.
Men who have orange or ginger-colored hair can still rock a formal hairstyle. Wear your hair in a slick back bun and match to your long beard. Everyone can wear this hairdo, no matter their profession.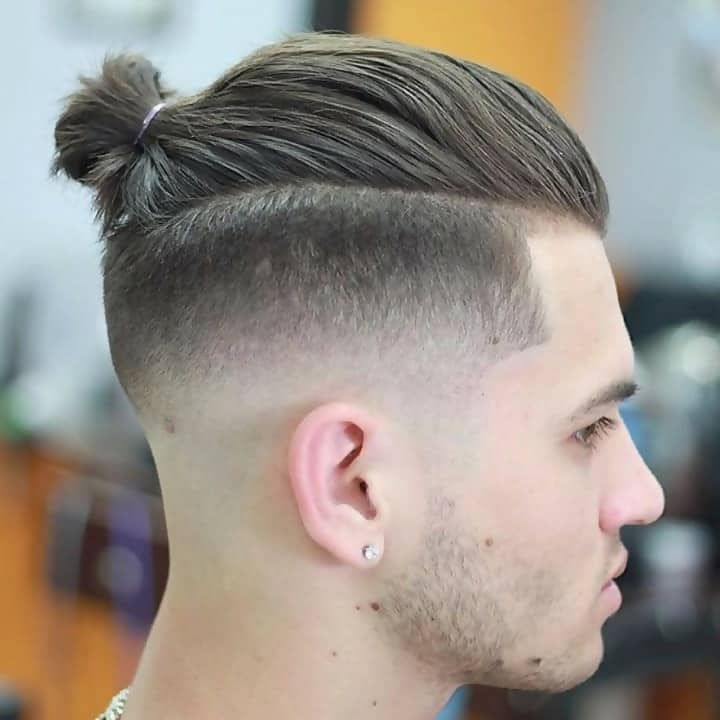 Your haircut can look great, even when tied in a bun + when paired up with an A-line cut. Make sure you wear this style comfortably and proudly to some more casual events, meetings, as well as night outs.
Even if you have curly hair you can rock a professional hairdo. No reason to brush it out, straighten or blow out. In fact, only stick to high-quality curl enhancing products since these will help you tame down baby hairs while giving you an insane amount of volume at the top.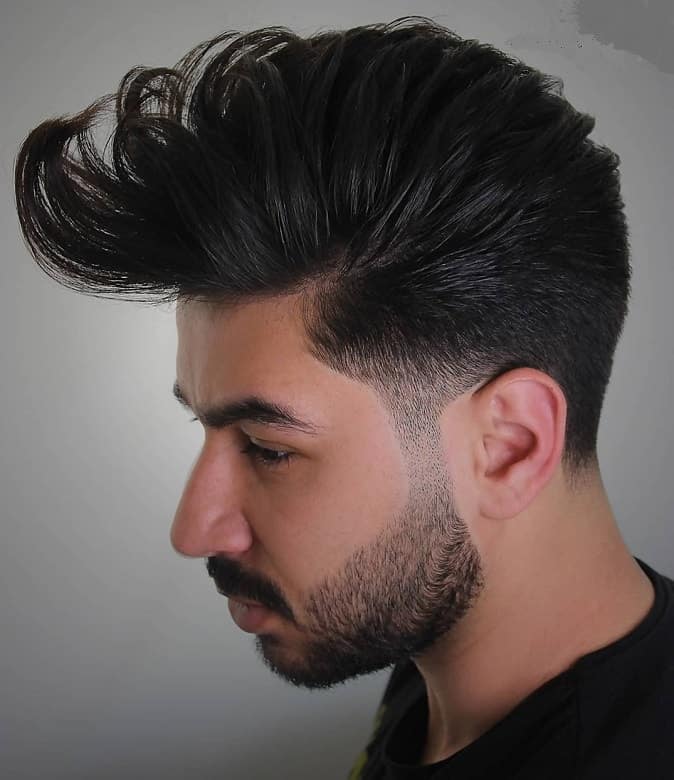 This mean-looking haircut is ideal for the office. If you are a lawyer, manager, or you have any other similar job position this style will suit you. Make sure you wear your bangs as high as possible, and always set the cut with some spray.
23. Fohawk Haircut with Hard Part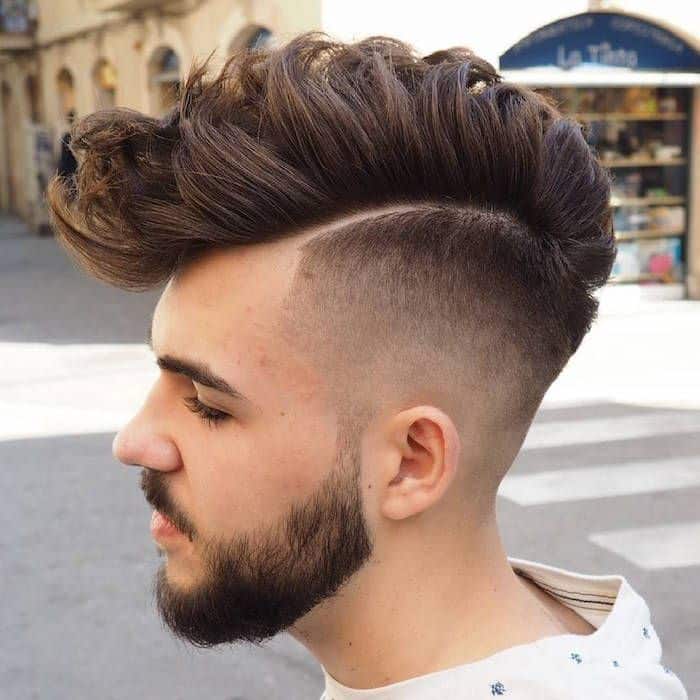 If you really prefer and love your current hair length no reason to cut it! Simply modify it a little by getting the edges faded and wear the top voluminous, but nicely coated. This haircut is ideal for teens who are just starting out, or those who are still young at heart and who crave playful options.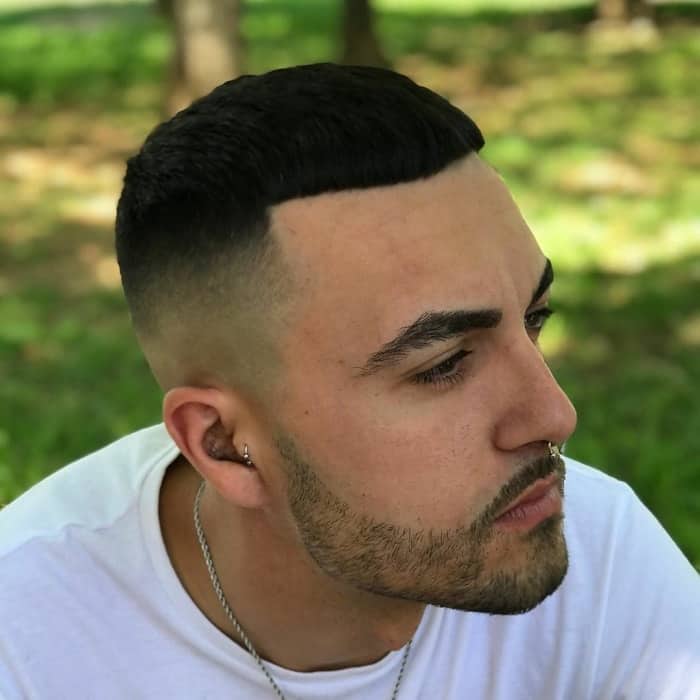 If your hair is shorter on one side, but you can grow a voluminous top why not emphasize it? Men in their younger age will look very straight-forward with this haircut, which is ideal for those who are on a lookout for a job.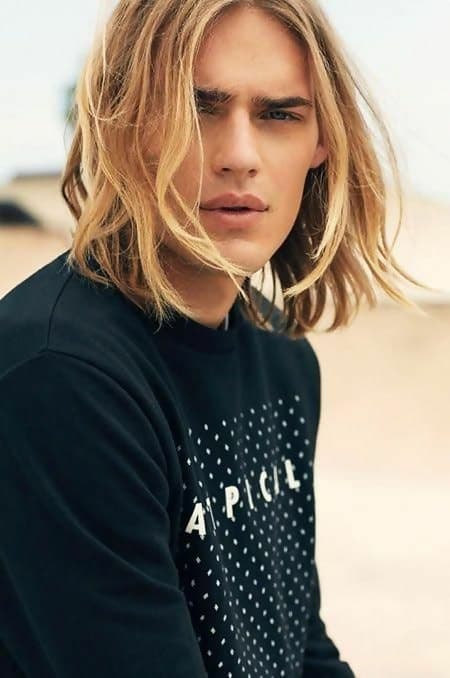 Waves will always let you accentuate your soft side, so be aware of that before applying or getting to your job. This professional hairstyles for men with wavy hair should be worn soft and loose, so make sure you use some gentle curl pomades.
A pompadour haircut is always a great idea, no matter your age. Men and boys can wear this style to their first interview and be sure that they will close the deal, in a matter of seconds!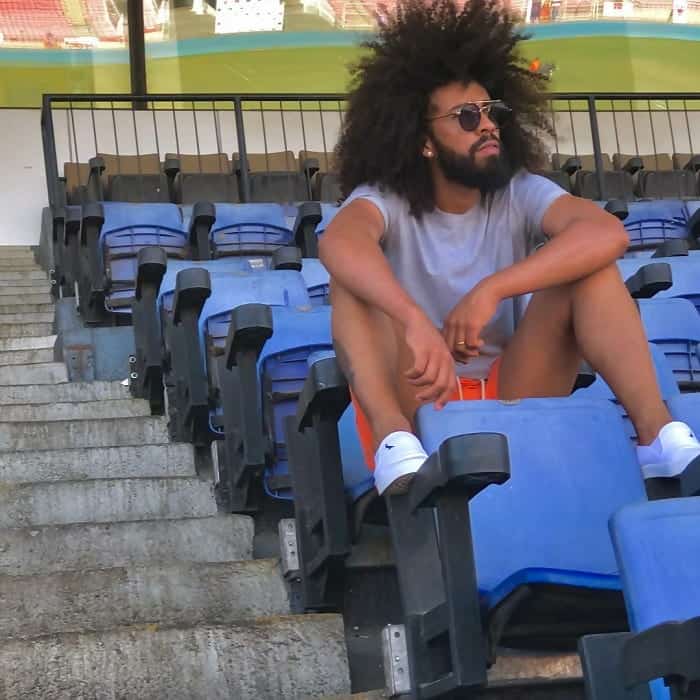 Long afro curls are natural, loud, dramatic, and attention-seeking. If you want to stay true to yourself and your style stick with your curls, but make sure you wash them often enough, as well as properly style with the right set of products.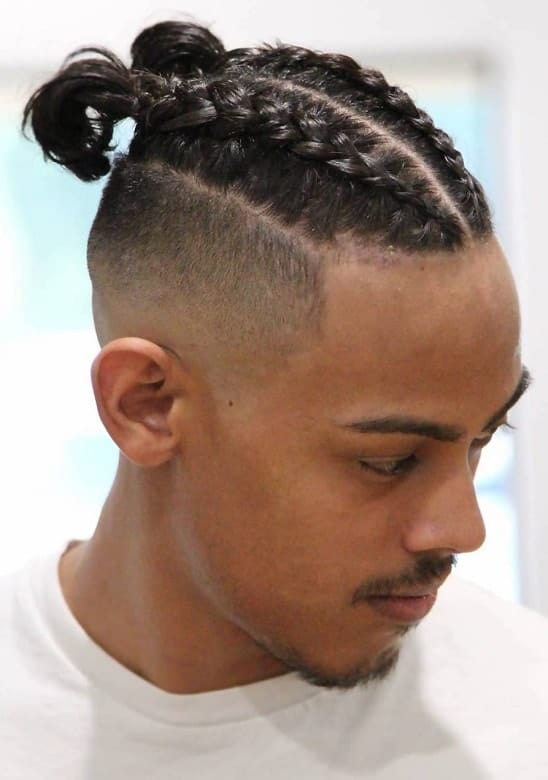 In order to achieve these defined braids, you should visit a proper barber. Once done the right way, you will be left with the ideal professional hairdo for guys, especially if you are working in any sport-related fields.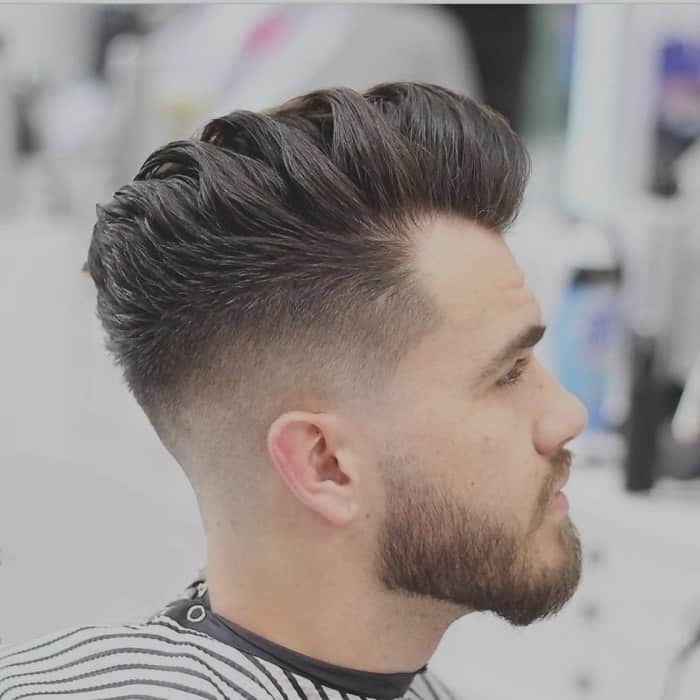 This is the ultimate work-appropriate hairdo fo professional men which will look even better once matched with the right shirt, suit, and tie. If you love a cut which can be playful, relaxed, and ideal for your work, this one has it all!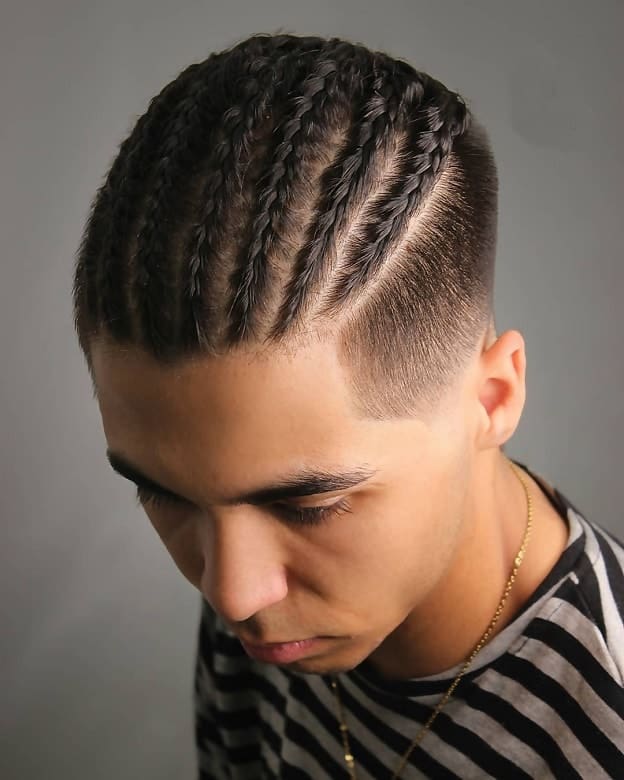 If you are experimenting with beginner-friendly styles know that these braids are one of them. They are not too hard to achieve, plus they will look the best on younger men who are just starting out with their work.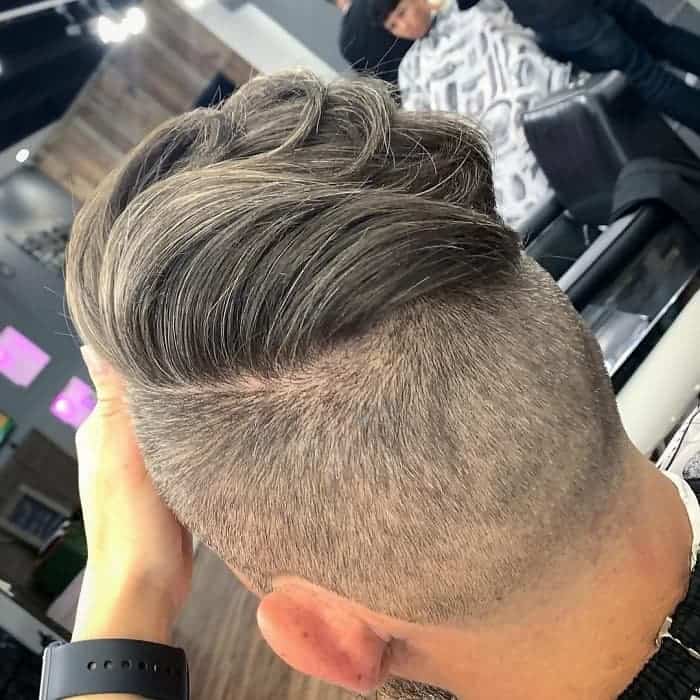 Once you shave the sides you will gain an incredible amount of volume. Men who love precise and clean cuts will enjoy this professional hairstyle for guys a lot. However, don't forget to set the top with a pomade in order to enjoy that long-lasting and stronghold during the entire day.