The faux hawk taper haircut usually looks playful and ideal on men who prefer bold and loud looks.
If you have long hair and you want to stand out by displaying your unique sense of style, make sure you get the faux hawk taper cut. It is stylish, not too hard to maintain, and it can definitely attract looks and seek attention.
How to Style Tapered Faux Hawk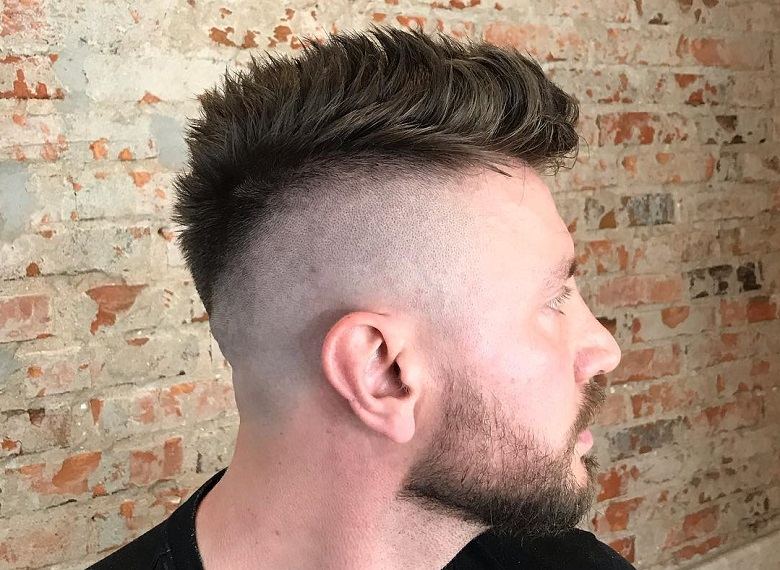 Step 1: This faux hawk is very reminiscent of a short Mohawk due to its extremely lifted top. In order to achieve this, you should stack on some hair gel, and know that you'll be needing a lot of it. Take the one which suits your hair texture and makes sure you apply it gradually.
Step 2: Lift up your bangs as much as you can without making them too greasy. Do some hairspray on the sides to define the edges as well.
Step 3: You can ask your barber to give you some definition and sharp lines on the sides. The taper fade haircut is already lifted and gradually faded on its own, but you can always decorate it with some other distinct details such as side cuts, undercuts, bangs, etc.
Amazing Fohawk Taper Hairstyles
These are the trendiest tapered fohawk hairstyles that men love. Have a look to get one for yourself.
1. Sharp Faux Hawk with Side Cut
Having a bad hair day? No worries, by getting this sharp faux hawk taper cut no one will ever notice uneven or messy patches.
This look is easy to maintain, and it will take 3 minutes of your styling time early in the morning. Make sure you comb through your hair with a small tooth comb, and always trim your beard to round up this look.
If you prefer faded looks over voluminous or sharp hairlines, this tapered fohawk will suit you. It is ideal for men in their twenties or thirties, and it is also office and job friendly. Just make sure you maintain the length every 2 weeks when at the barbershop.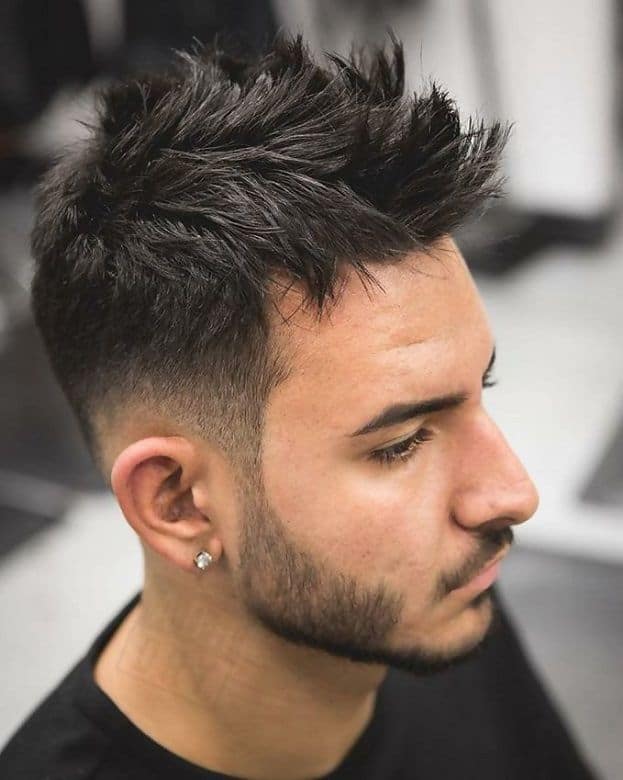 If you are a fan of texturized hair looks and you love messy and uneven bangs why not go for this faux hawk haircut? It looks laidback, and it will look the best on men who can grow out some facial hair. If you love the chill and messy looks, make sure you stick with this one.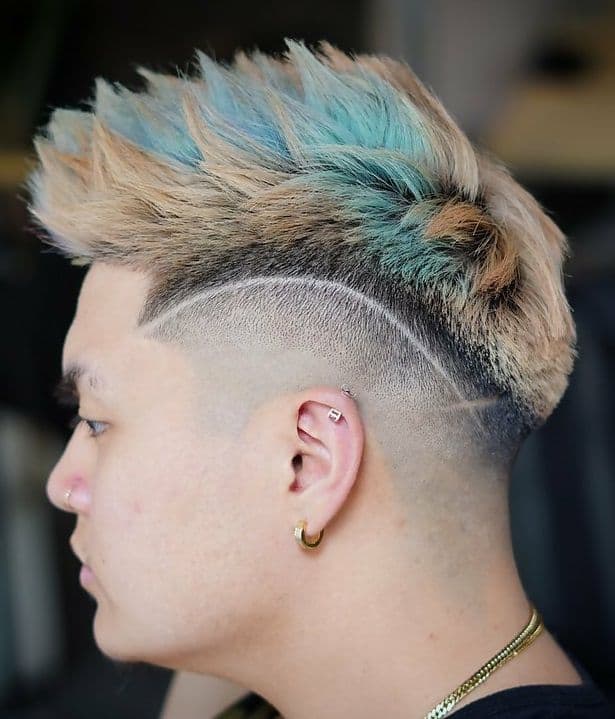 For guys who wish to stand out, this bright blue fohawk taper will scream out their name. You can get temporary highlights if you are off to a special event, or if you are simply curious about how this specific haircut could look on you.
5. Precise Quiff with Beard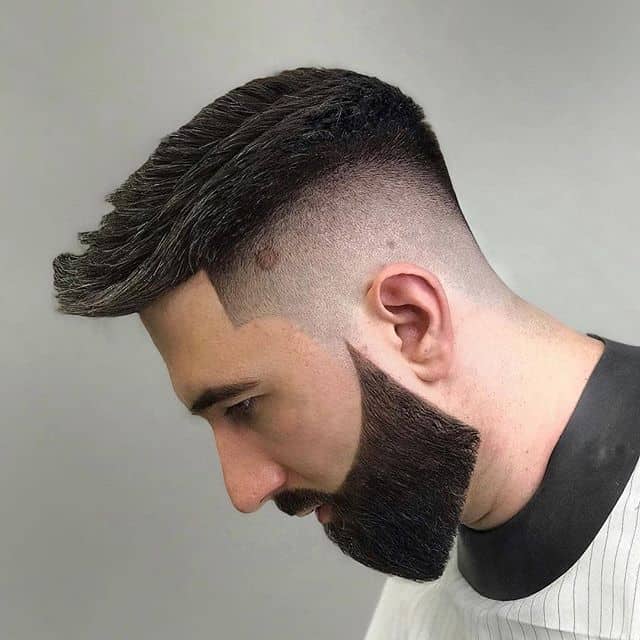 If you are one of the lucky ones who can grow out thick and defined beard make sure you pair it up well with your faux hawk with taper fade.
This look is ideal for guys who are still partying, who love sharp lines, or who prefer unique cuts over messy everyday options. Also, this haircut is easy to do, just make sure you go to a well-trusted barber every 2-3 weeks.
So which one of these faux hawk taper hairstyles are you gonna try next?