Certainly one of the most unapologetic hairstyles out there is big afro hairstyles for black men. Confident black men who want to show off their gorgeous natural hair are those who choose this hairstyle the most. Big afro has a long tradition and many men want to embrace that tradition by choosing this hairdo.
How to Style Big Afro Hair – Step By Step
Step 1: Tease the hair from the roots to the ends with a teasing comb.
Step 2: Depending on your preferred hairstyle, comb the hair upward or downward.
Step 3: Depending on your preferred hairstyle, enhance your curls by letting them air dry or brush them out.
Step 4: Continue combing and styling the hair until you achieve a perfectly rounded big afro hairstyle. Finish the look with some hair gel, or curl-enhancing serum.
How to Cut Black Men's Hair- 10 Steps
Trendy Big Afro Hairstyles
Check these latest big curly afro hairstyles that black men love like crazy!
1. Tight Ringlet Curls
Black men with voluminous hair don't have to put too much effort into creating a stunning big afro. For them, it's enough to use a teasing comb just for shaping the hair into a perfectly round afro hairstyle. This short curly hairstyle is great for black men who prefer laid-back fashion styles.
2. Symmetrical Line-Up Big Afro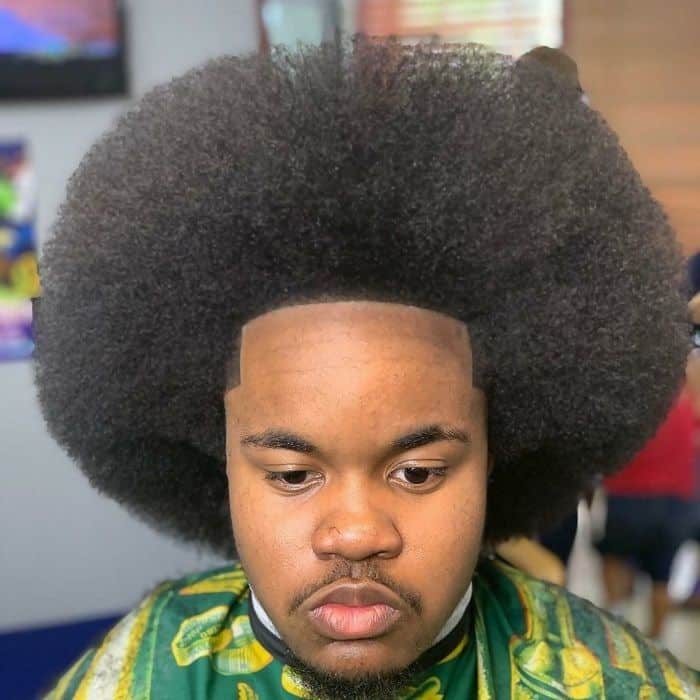 Afro hair can sometimes look too messy which is why some men don't prefer to have it. But, if you get a symmetrical line-up hairstyle then you will achieve a sharp appearance. Now, you don't have to be afraid of having an insanely big afro hairdo.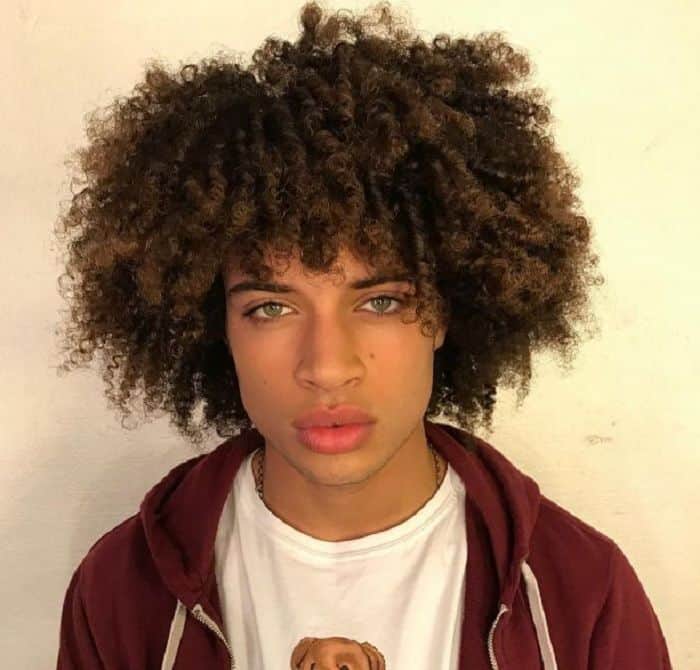 Different black men's big afro hairstyles sometimes look similar to one another. That's why you should add a unique detail to your hair. One of the most visible details that you can add to your large afro is blonde highlights. They will also add a layered look to your hairstyle.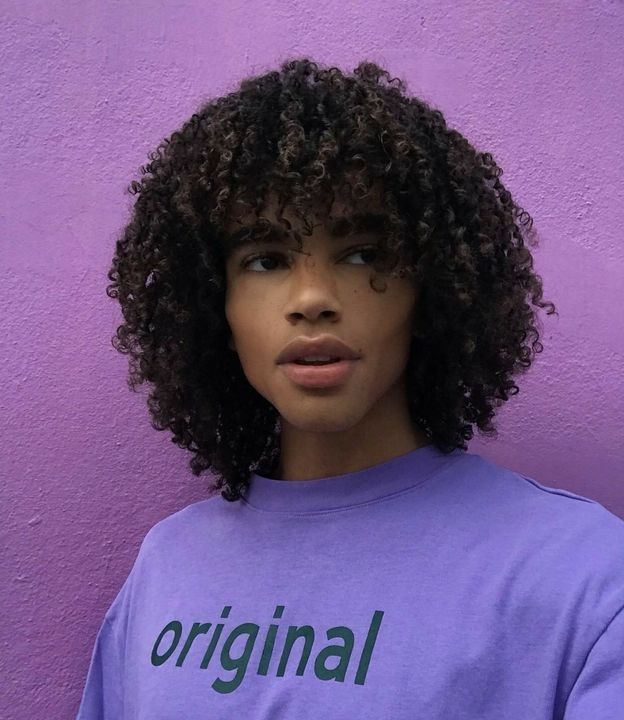 Black men who have sharp jawlines can pull off having round fringe really well. A round fringe will frame the face, especially when combined with a nice big rounded afro. This hairstyle should be carefully maintained so that you don't lose the perfect rounded hair shape.
Useful Tips to Take Care Afro Hair for Men
5. High Volume Afro Combed Upwards
If you have an eccentric personality and you're not afraid to draw attention, this is a hairstyle for you. If you have highly voluminous hair in general, you can make that volume even more visible with this big afro and a whole lot of styling gel. Complete this look by teasing the hair and then combing it upwards.
6. Afro with Loose Twists
If you want your afro to stay put you should to loosely twist the hairs before you tease them. After that hair strands will look more defined. This big curly afro hairstyle creates a laid-back appearance. You'll look as if you didn't spend an excessive amount of time styling your hair.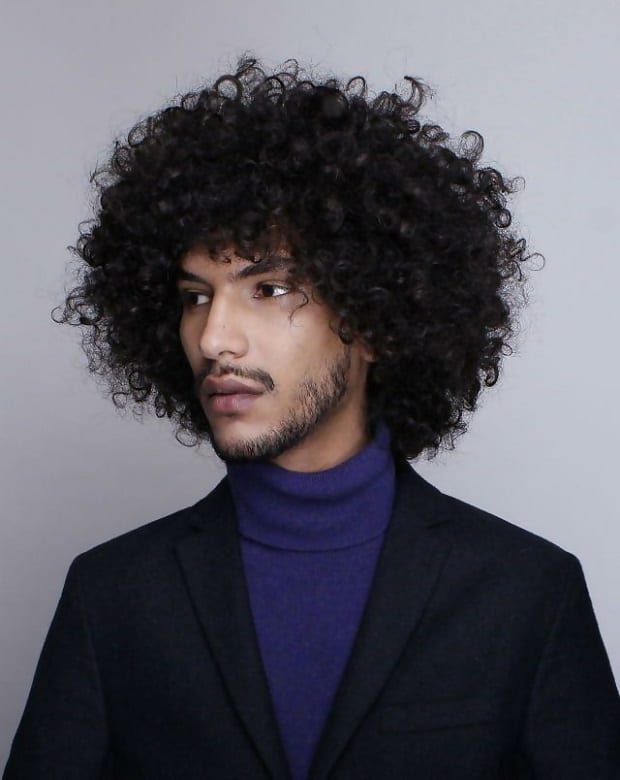 Naturally, curly hair can easily be styled into a sharp afro. This hairstyle is perfect for businessmen who want to look well put together. The hairstyle proves that a big afro can look very professional. For this look make sure you trim your beard regularly.