High and tight fade haircuts are gaining all the hype as the days go by. Why? They are the easiest to maintain and look extremely attractive!
The high tight fade cuts are known by various other names. In essence, military high haircuts are one of the most popular amongst them. This haircut is a great way to accentuate all the right features.
Popular High and Tight Fade
Following are 7 high and tight fades you should consider getting: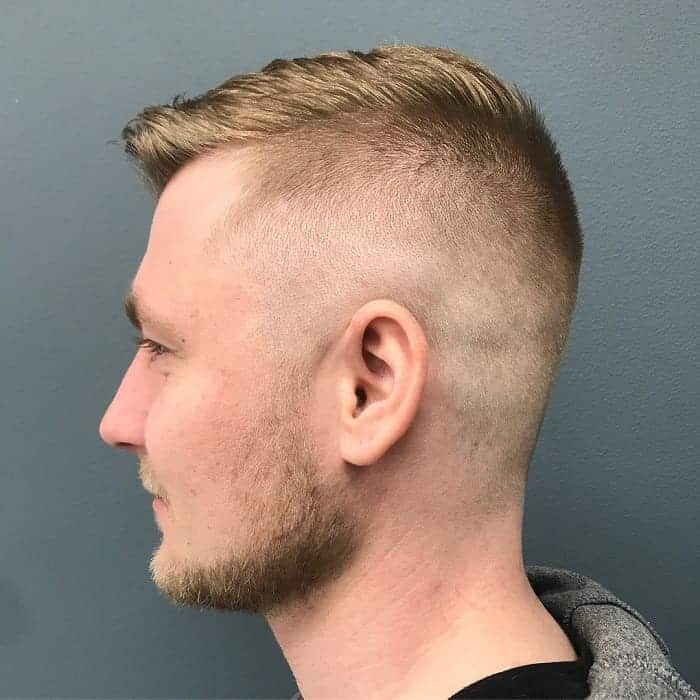 If you aren't that used to extremely clipped hair, you can opt for a high and tight haircut with fade similar to this. The crown area has significantly medium length hair, which is side swept. This style allows you to look sleek. The high tight fade adds to the sleekness and pulls the entire look together.
2. Quiff with Bald Fade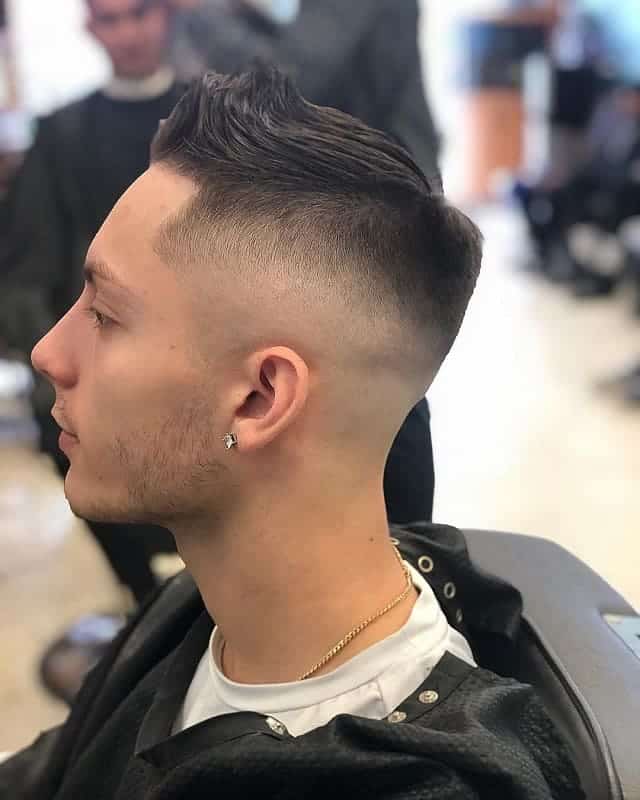 If you desire to give your regular spikey haircut a modern twist to make it look trendier, get the hight and tight fade done! This way, you can have a little bit of old and a little bit of new. Incorporation of a new element will help you turn it up a notch whilst staying in your comfort zone.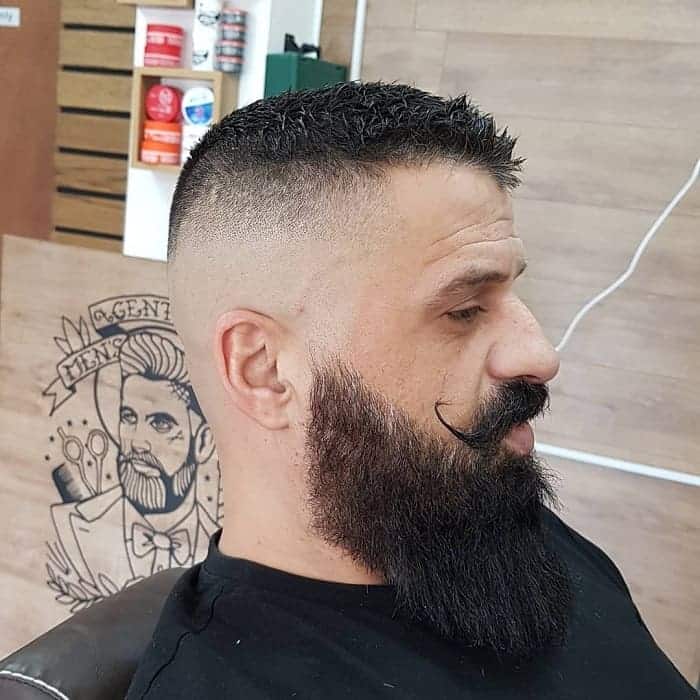 If you are sporting a long beard, there is no better haircut that will balance out your overall look than this one. This military haircut is extremely easy to manage and stylish, all at the same time! Adding the fade will help clean up the look and make you look handsome.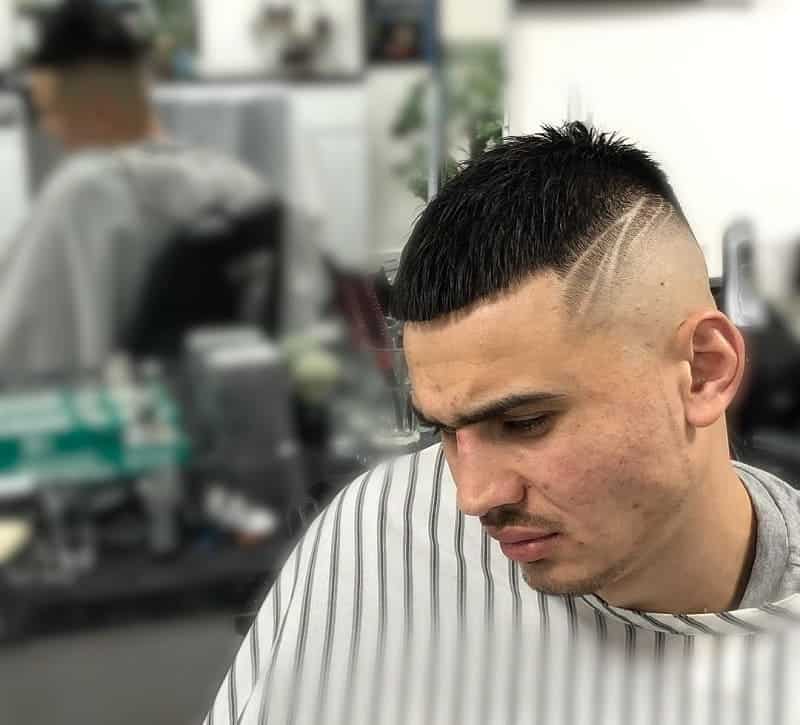 This high and tight fade with long on top has three elements that seem to compliment each other to form an edgier, more attractive overall look. The short textured hair on the crown area makes your hair appear full and fun. The detailed hair design towards the side and the high fade add the edginess to it. All in all, it is a perfect haircut.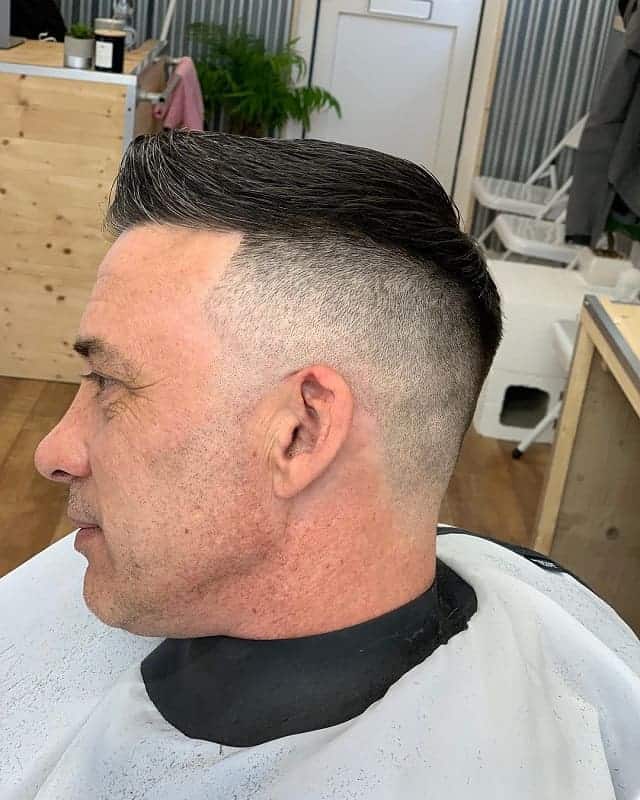 The quiff hairstyle has been around for ages. The most attractive element is that it can be worn by men of all ages. But if you do want to mix it up, adding a high tight fade will make it more trendy and relevant. It a versatile haircut that is attractive.
Including a high fade in your haircut is another way of having a hard part. It adds this extra soft element that looks appealing. Pair the high and tight fade with spiked hair; you will achieve a perfectly balanced and appealing haircut.
If you are blessed with voluminous hair, high and tight haircut with fades are the best option for you! It allows you to tame down the thickness at your crown. Add a few detail cuts for extra fun and edge.
High and tight fades look good with any hair texture, and you could sport them at any age. This exactly why its become so popular for regular men and isn't just military haircuts anymore. Men tend to look much sharper, attractive, and well-kept when they opt for this fade. If you are interested, be sure to use these pictures as inspiration for your next haircut appointment.