A pompadour undercut consists of two elements. The first part, pompadour, refers to the high volume brushed back look at the front of the hair.
Meanwhile, an undercut generally refers to the short sides paired with the pompadour. So, the combination can refer to a pompadour with really short sides.
Pompadour Undercut Hairstyle Ideas
Several celebrities have already styled their hair in a short pompadour undercut before. You just need to believe that you can look just as good if you follow a celebrity's footsteps!
Remember, if you like a certain hairstyle but are unsure of how to tell your hairstylist about it, you can always bookmark this page and show the image that you like to your hairstylist.
They should be able to take it from there! For now, here are the 10 celebrities who rocked the short pompadour undercut hairstyles.
1. David Beckham's Short Pompadour Undercut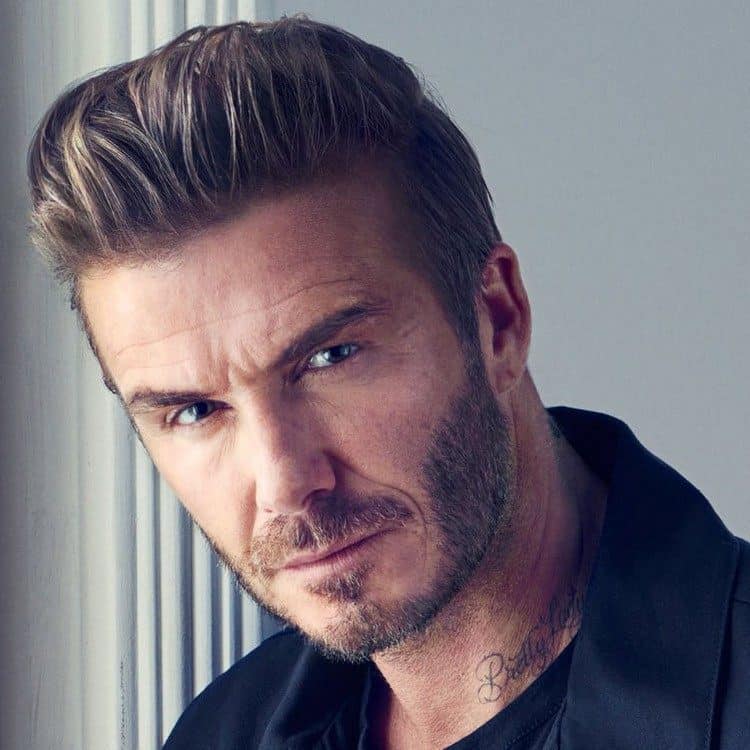 David Beckham rocked his short pompadour with neatly trimmed sides. To add on to the charms, he also kept a well-maintained and stubbled beard. While his pompadour is really quite short, the style still shined through, thanks to the neat line-up paired with his looks.
2. Zayn Malik
Zayn Malik definitely took the undercut concept to heart! His thick and long hair was swept back in a sleek-looking pompadour. Wild strands were also strewn about so that it appears a little more casual and natural. Whatever the style, it certainly looked very good on him!
3. Justin Bieber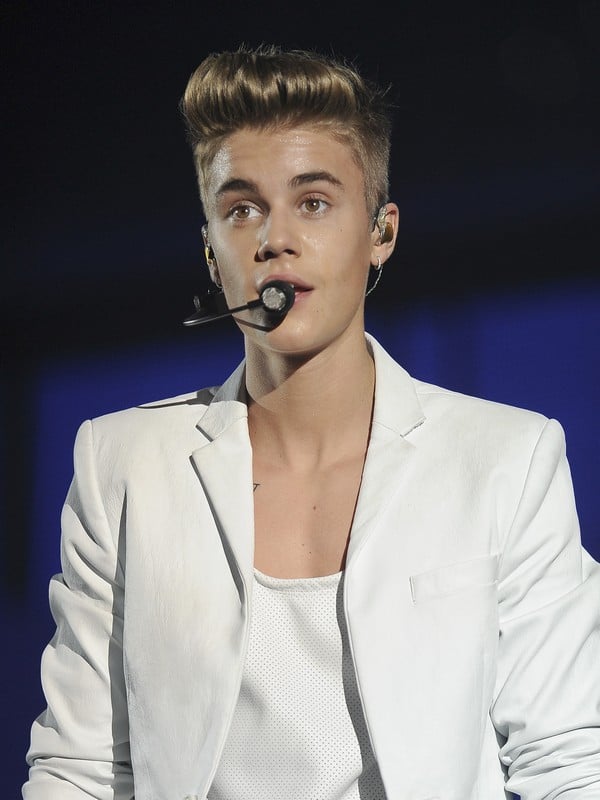 Justin Bieber has went through quite a number of hairstyles on his journey to become a star. A short pompadour look was one of it, and the sides are kept short to resemble an undercut look – example: disconnected undercut. While not his best look throughout his career, this still looks relatively good on him!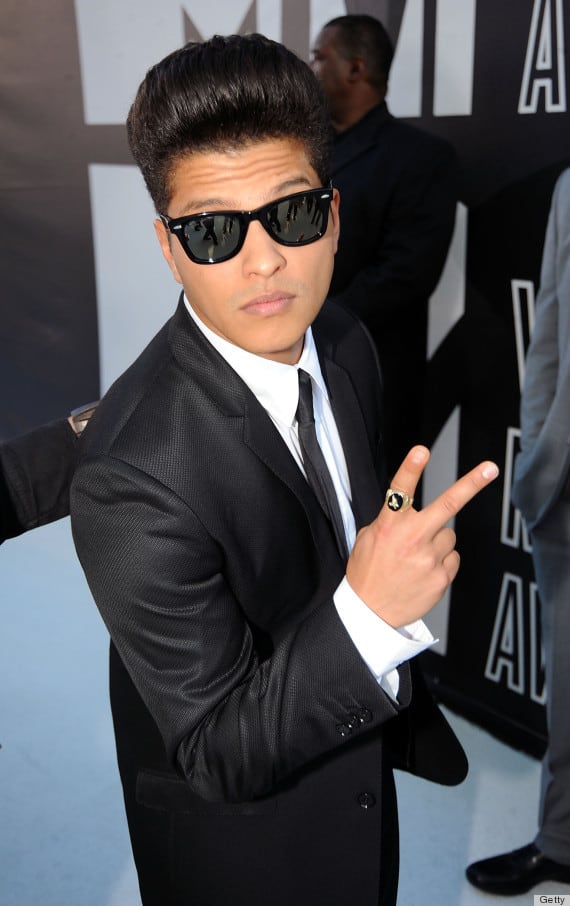 Of course, we can't forget Bruno Mars with his thick hairdo which seems to be made for a pompadour. His undercut is a lot more subtle in comparison to other styles presented here. We can all agree, however, that his pompadour adds on to the volume in his look.
5. Nick Jonas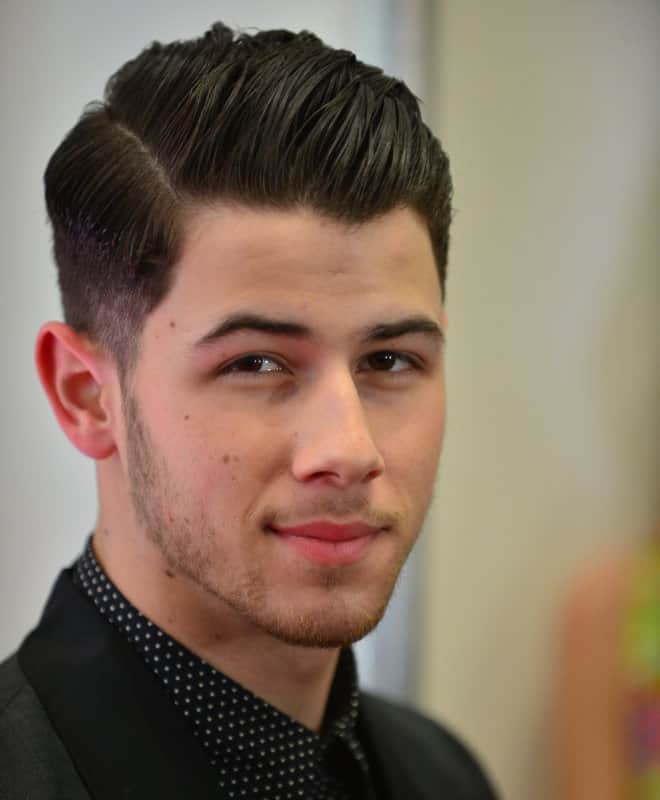 This subtle pompadour look is kept short and neat with a hard part along the side before the taper sets into what we can assume to be a low fade at the back. Nick Jonas sported a relatively clean-shaven face here, which looks great as well!
6. Adam Lambert
This rocking singer sported a neat pompadour for most of his appearances, although there are also instances where he wore really spiked up hair with quiffs and other fashionable styles. That's for another story. In this picture, his stubbles gave him a boosted advantage in appearance as they contrast lightly with the color of his hair.
7. Justin Timberlake
Justin totally rocked his glossy pompadour look in this one! The shine in his hair was brought out even clearer when this photo was processed in a black-and-white manner. The charm is irresistible!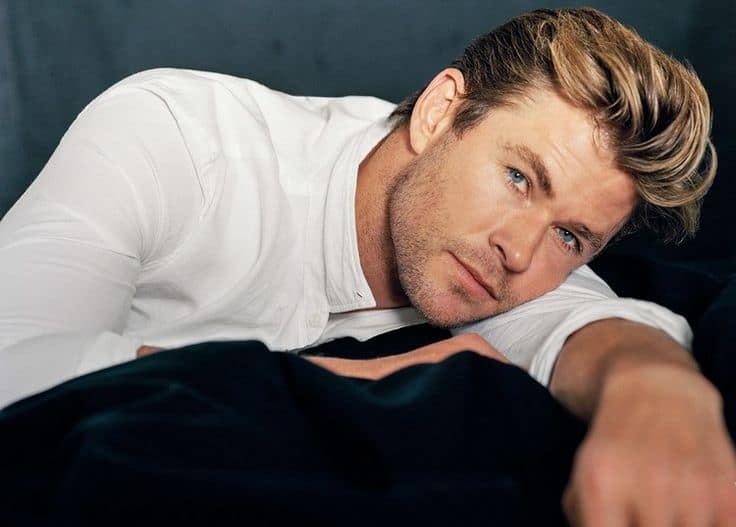 Just look at this precious look from Chris' earlier days! His loosely styled pompadour is a stark contrast in its light brown color when compared to the darker shades at the back. The hair at the sides is neatly slicked to the sides to create an illusion of an undercut.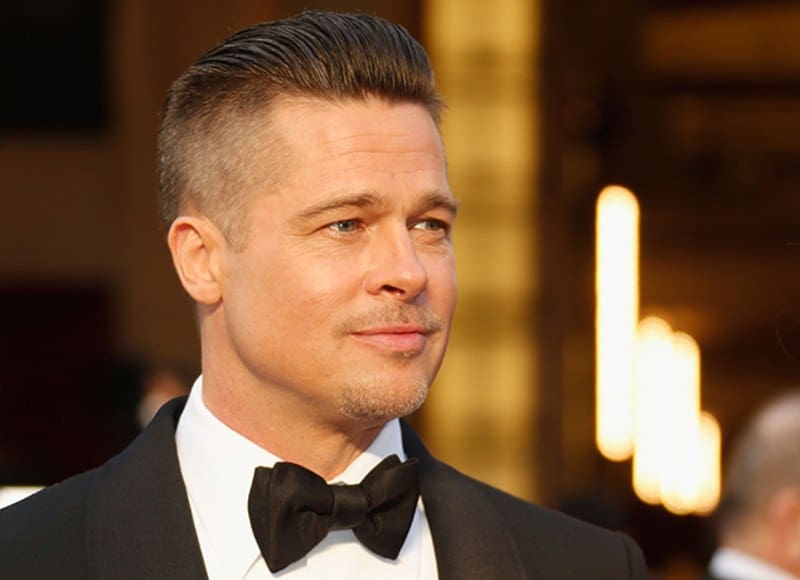 This could be the perfect example of a pompadour undercut hairstyle. You can expect your pompadour to look similar to this if you are maintaining a thin and short haircut. The sides are also short. This is possibly a #1 or #2 cut, making it a prime example of an undercut as well.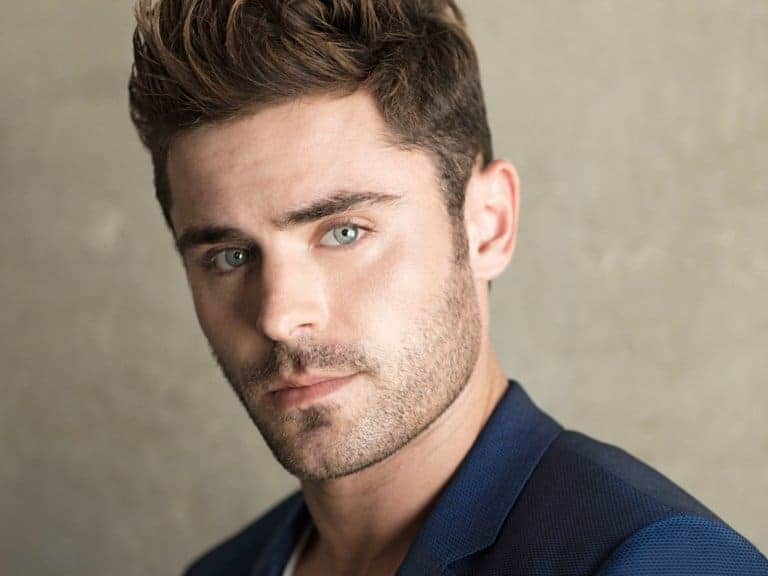 Even the teenage star that we all knew from High School Musical rocked a pompadour undercut style! While the sides are not as short as some other undercuts portrayed in this article, there is a good fade from the tapered sides above the ears blending with the faint hint of stubbles at the chin.
So, we have reached the end of the short feature listicle today. How many celebrities out of these 10 have you recognized?
Who do you think looked the best with this hairstyle? Of course, don't forget to let us know in the comments if we missed out on any major celebrities that should have been included along in this list – we'll be happy to amend the post with a few bonus celebrities!
How to Style A Pompadour Undercut
The undercut pompadour is all the rage these days, particularly because it is such a masculine and sexy hairstyle. It is also a very strong style, something that makes it suitable for guys who are not shy about radical jumps from one hairstyle to the next. If you want to sport a hairstyle that definitely packs a statement, here's how you can style your hair into an undercut pompadour.
Preparation
In order to style your hair, you need the hair on the top to be on the longer end, about an inch to 3 inches long especially if you want a smooth, slicked back look. The difference between the pompadour and the undercut one is on the sides. Clip the sides of the head so that the hair is cut close to the scalp. Blow dry your hair until it is completely dry.
Styling
Rub a pea-sized amount of pomade between your hands. With the fingers of one hand, grab the hair on the top of your head by the tips along the forehead, raise it up, and start running your fingers through the hair. Use your fingers to shape your hair up so that you create a clear line between the hair on top and the sides of the face. Use more pomade when needed, taking care to apply enough along the back so that it also keeps its shape.
Comb your hair upwards and smoothly back from the front, moving the comb along the direction you want the pomade to go. Continue to comb through the rest of the hair this way, until all the hair is smoothly combed back and sleek. Comb up to maintain the height of your pompadour. To add more height, use the palm o one hand to gently push the hair along the crown and back forward as you use the other hand to maintain the shape of the hair along the front.
Final Tips
To maintain the shape of your pompadour, place a small amount of pomade on your comb and give your hair one final comb-through. Bring a comb wherever you go so you can re-style when needed.