One of the most unusual, yet attractive hairstyles for guys is the long straight hair. It is mostly worn by men in their early years (once their hair is the healthiest), and it suits guys in their twenties to mid-forties the best. If this is your first time experimenting with a straight long hairstyle, make it count and go for one of our 10 stunning options.
How to Style Long and Straight Hair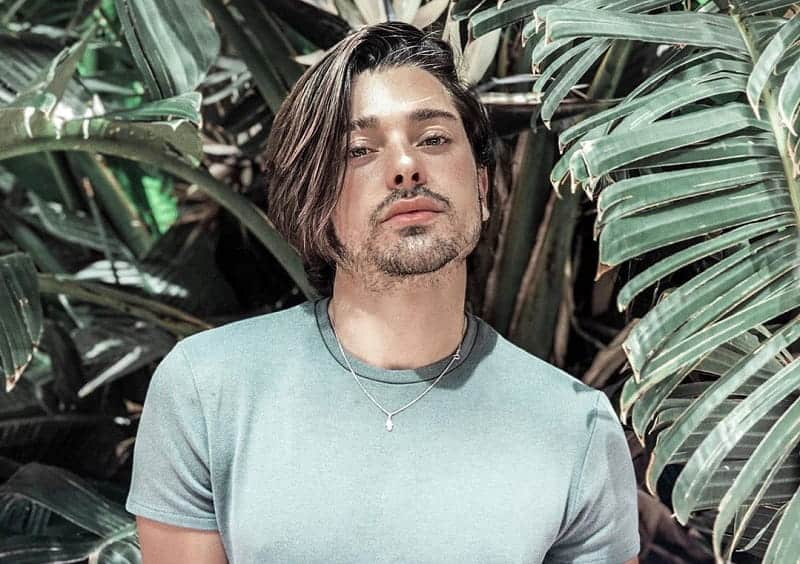 Make sure you always have the following when working with straight and long hair: A round comb, frizz-fighting styling products, two hair clips, a texturizing shampoo or dry shampoo
Step 1: Clean your hair every 3-4 days. Use shampoos and conditioners which are natural, sulfate-free, paraben-free, and not the cheapest option either. Wash your hair with lukewarm water and rinse out every product.
Step 2: After your hair has been cleansed and washed out using a de-frizzing cream in order to give yourself the right amount of volume, without those persistent little strands. Let the product soak in before you move onto blow drying.
Step 3: Use two larger hair clips to separate your lower and upper strands. After successfully doing so, make sure you start at the bottom and work your way up when blow drying your hair. Start at the back and with the lowest and largest strands, and make straight and harsh pulling motions with your round brush. This method will leave you with the most flexible and straight hair.
Step 4: You can decorate your hairstyle with some simple braids, go for a sidecut, or any other smaller design. Once your hair gets a bit dirty, use your favorite dry shampoo or a texturizing shampoo to cover the fact that your hair is dirty, but also to give your strands some volume and definition (this is a must especially if your hair is thin and brittle).
Watch The Following Tutorial to Learn How to Style Men's Straight Long Hair
Latest Men's Haircuts for Long Straight Hair
Following are 10 best men's hairstyles for long straight hair that are trending now.
1. Ponytail with Accessories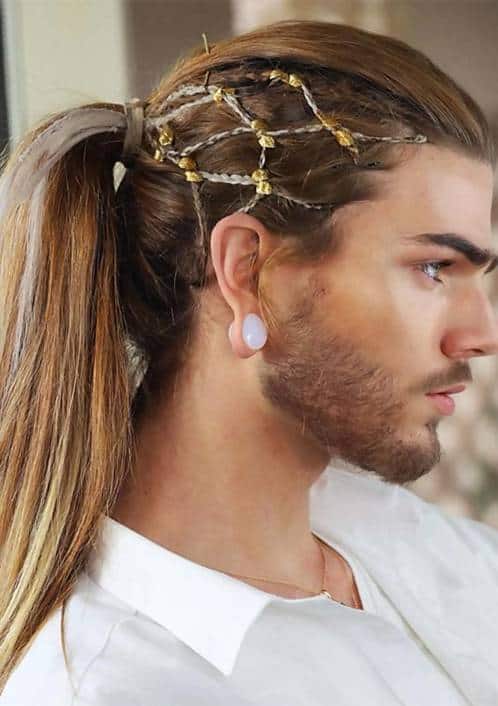 If your hair is extremely long and you are proud of its length + you prefer unique clips and designs to your hair, why not tie it in a stylish ponytail? Men with long straight hair can rock this slick back hairdo, as long as they maintain the edges, and have enough patience to do the clip ins.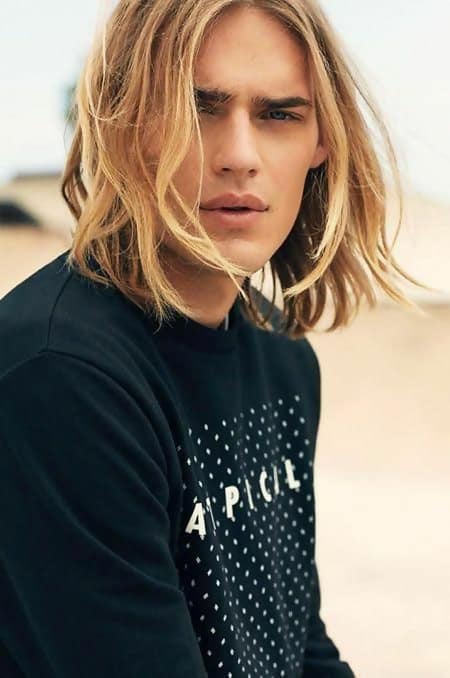 Stylish and blonde highlights will never go out of fashion! If you are in your twenties you can rock this hairstyle for long straight hair better than anyone else. It is relaxed, playful, and ideal for both serious and playful events. Just make sure you apply enough of a cream or gel, especially to your roots since they can get damaged easily.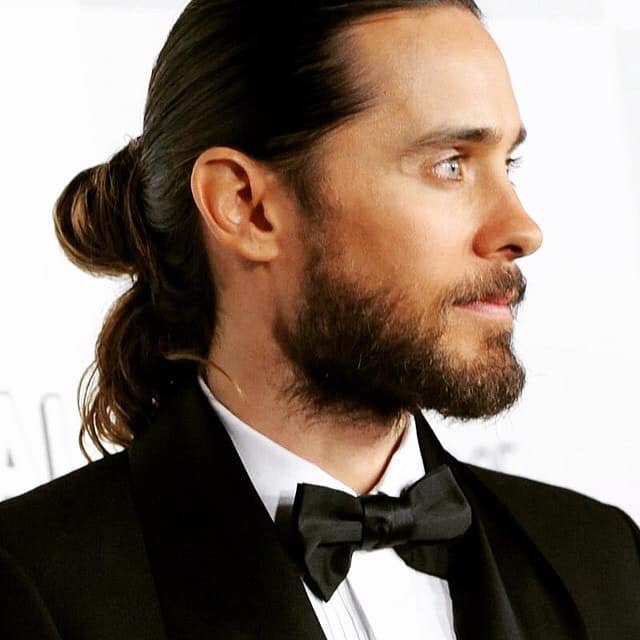 If you are a man with straight long hair and you have a lot of material to work with, why not tie half of your hair in a stylish bun? It can suit many different events, and it will look the best on those who have long strong and healthy hair.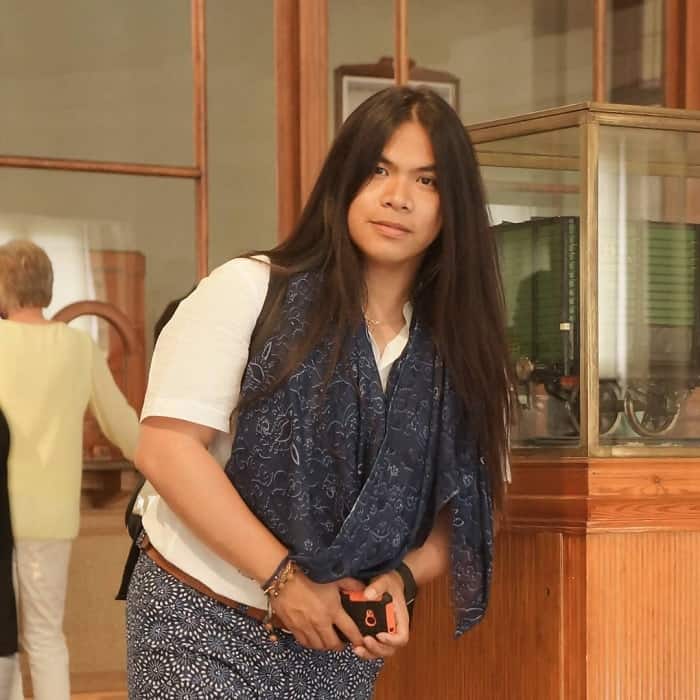 Naturally darker, longer and straight hair is hard to maintain as well as achieve. However, if you buy the right products (such as those that we've mentioned at the beginning of the article) you will be blessed with the best-looking hair. Make sure your hair doesn't lack in the shine department since girls love this!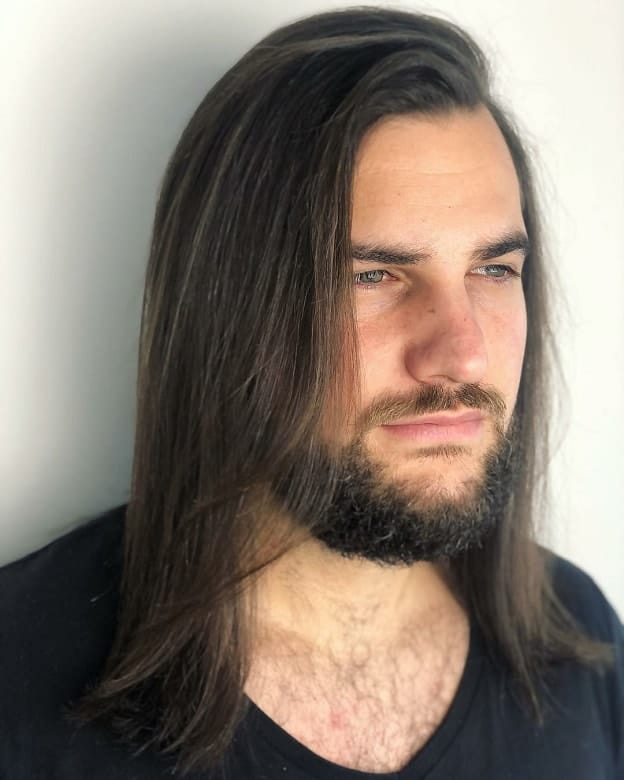 Naturally, thin hair can look great once it is swapped a bit more on the side, since this way you will achieve a bit more volume. Wear your hair more on one side, round up the haircut for long straight hair with a beard, and you will be all good to go!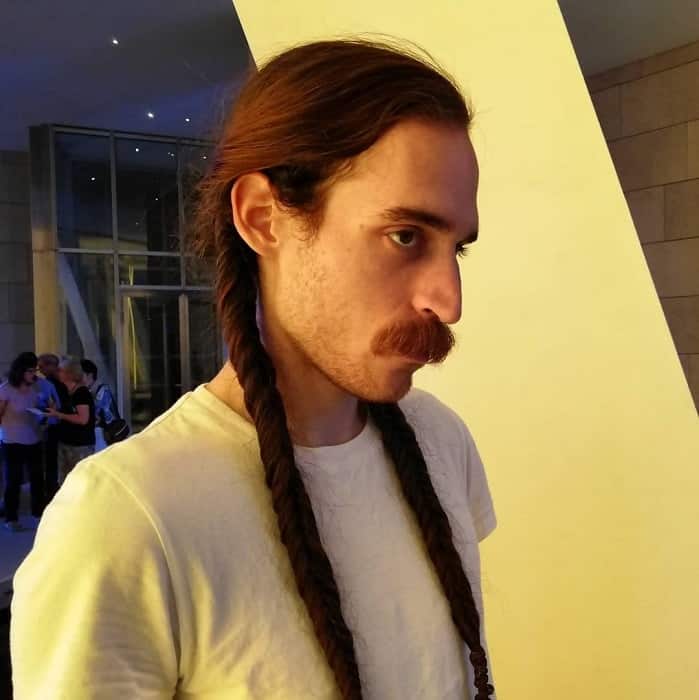 For guys who need longevity, who are on a lookout for something practical and easy to wear – this is it. This tied up men's hairdo for long straight hair will allow you to enjoy your everyday activities while feeling comfortable and flexible, no matter where you are at!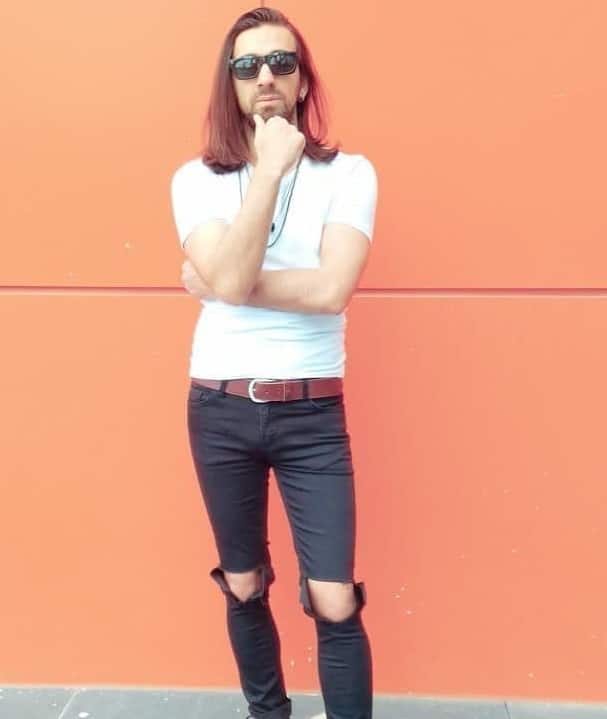 If you don't prefer precise haircuts and you think that something a bit more unique suits you better – get this cut. It is ideal for every athlete, or workaholic person since it isn't too hard to maintain, groom, or style. Simply use some hair gel on the middle portion and spread it with your fingers.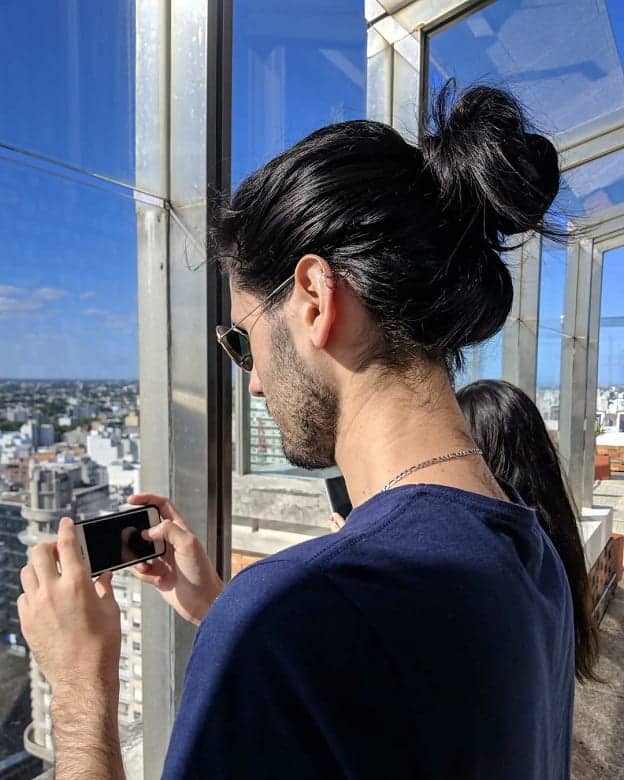 If you prefer your hair to be tied in a bun 24/7 you can rock it, especially in the Summer. Guys who have hair which is too long and hard to maintain can go for this simpler solution. Also, you don't need to use any products when styling your long and straight hair like this, and rather let it flow natural and loose on its own.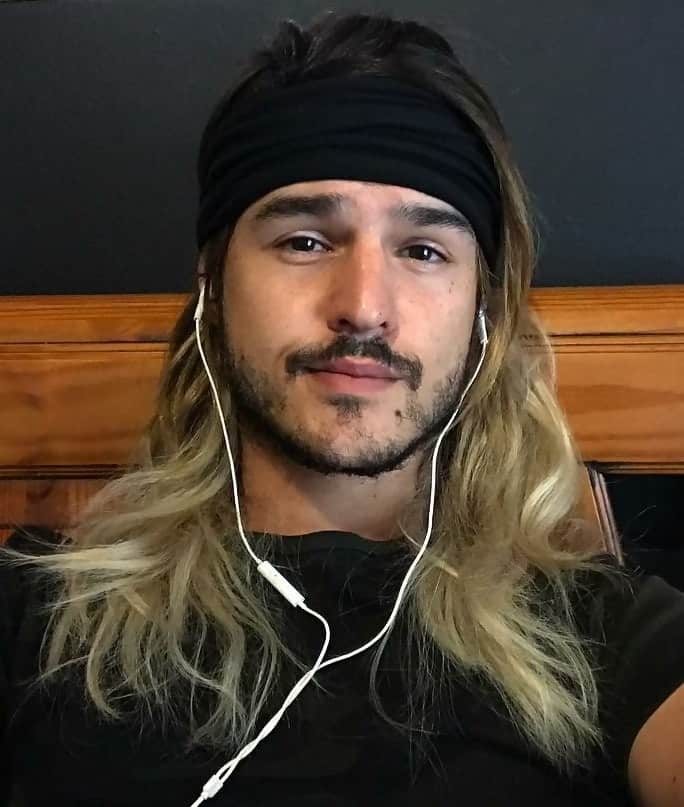 If you are running out the door and you don't have time to style or comb your straight long hair through leaving it as it is! Sometimes natural is the best solution, and this is why you can rock your frizzy texture.
10. Side Swept Hairstyle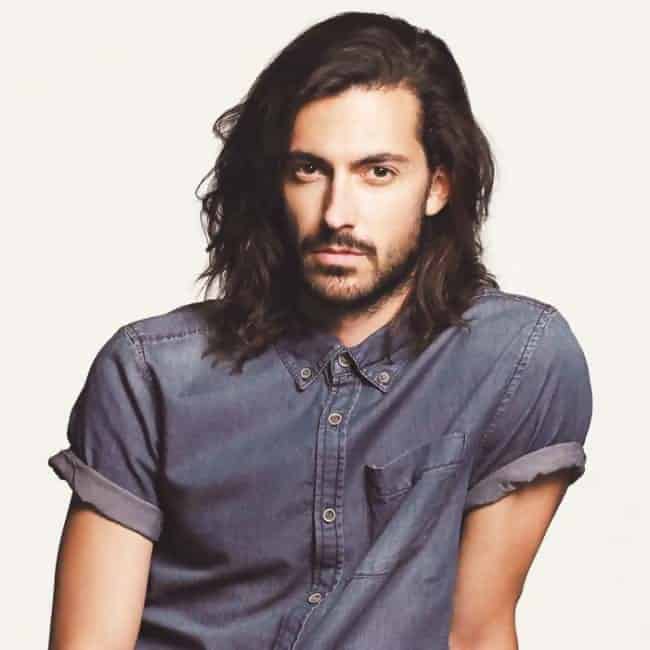 If your long straight hairdo is a bit more slicked back on one side you can leave it as is. This will make your face stand out more and will make your eyes pop. Also, this style will suit men who have an oval head shape the best.