Pompadour fades are super stylish. You require almost no extra effort to make yourself look more charming if you are already sporting the haircut.
That's how much confidence we have in pompadour fades! Without further ado, let us take a look at everything you should know about this hairstyle.
What is a Pompadour Fade?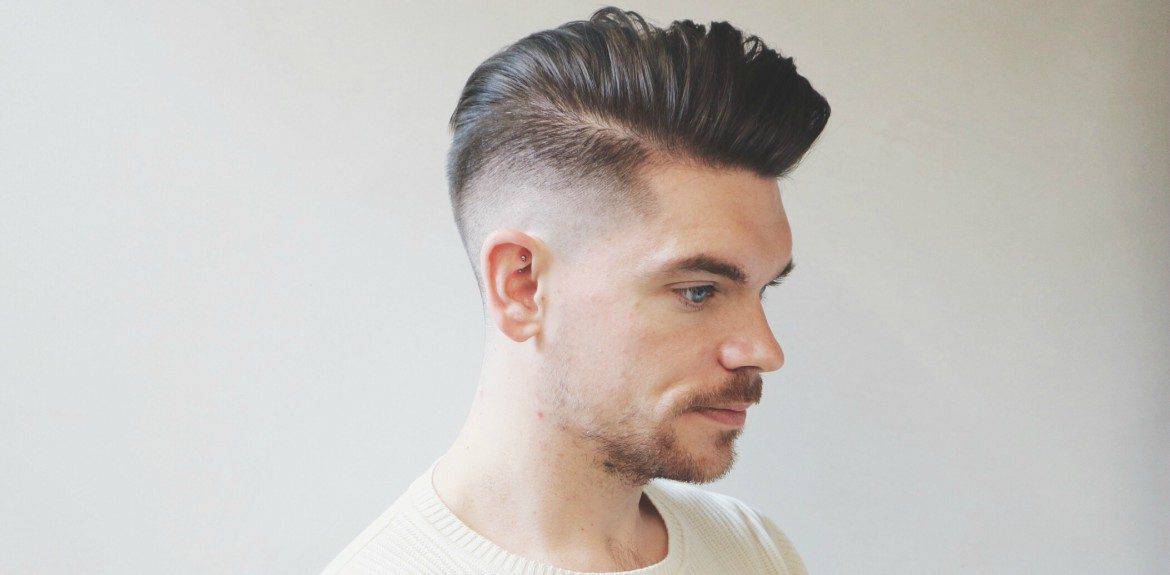 Pompadour fades have two components – a pompadour at the top, and a fade at the sides. Let us break these components down. A pompadour is a timeless style in which your hair, kept a little lengthy, is brushed upwards and flicked back towards the ends. This will result in a high-volume appearance for your hair. You may also like these short pompadour undercuts.
Elvis Presley, for one, rocked this look in the rock 'n' roll era. Usually, a pompadour is lengthy up front, and the sides and backs are a lot shorter in comparison. This is why a pompadour can be paired with a fade. In a fade, the hair is cut shorter the further down you go. This creates a look as if your hair is fading into the skin, thus the name.
History & Origins of Pompadour Fade
Believe it or not, a pompadour originated in the 18th century after Madame de Pompadour, the chief mistress of Louis XV. Yes, a pompadour used to be a female aristocrat's hairstyle, although plenty of changes have been made for the male adaptation.
By 1950, the pompadour style as worn as a rockabilly pompadour by no other than Elvis Presley himself. Now, the pompadour is a go-to haircut as a classy yet casual street look for hipsters and many others.
As for the implementation of fades into a pompadour haircut, well, it's no surprise. Fades have been around for some time – no one is sure how long, but it can be fit into any other haircut styles!
Like all other hairstyles, there are various modern twists and tweaks that you can add to your pompadour fade. Let us take a look at the different varieties that you can try!
Famous Pompadour Fade Cuts
Here's why the following cuts are famous – celebrities have been wearing the looks! Most celebrities wear their cuts neat and stylish, without many outrageous or daring twists.
1. Nick Jonas
Nick wears his subtle-looking pompadour with a hard part along the sides. His looks also feature a medium fade, although the cut is not as short as what you would expect of a skin fade.
Men's Faded Hairstyles With Long On Top
2. Brad Pitt
This actor wore a short pompadour cut which will not draw too much attention as compared to other bold styles. He paired his pompadour with a high fade which suits him really well!
The Most Popular Quiff Hairstyles for Fashionable Guys
3. Zayn Malik
Zayn can effortlessly sport various haircut styles! In this picture, he's wearing a good-looking messy pompadour with a high fade at the sides, although they do seem to stop at a #2 cut instead of a skin fade.
4. David Beckham
This footballer knew exactly what he was doing when he paired his pompadour fade with his facial hair. He looks absolutely great with the slicked back pompadour!
5. Liam Payne
Liam wore his pompadour in a much more casual style. His hair's fade is disconnected from his beard, giving a unique 2-piece look rather than a unified one.
6. Justin Bieber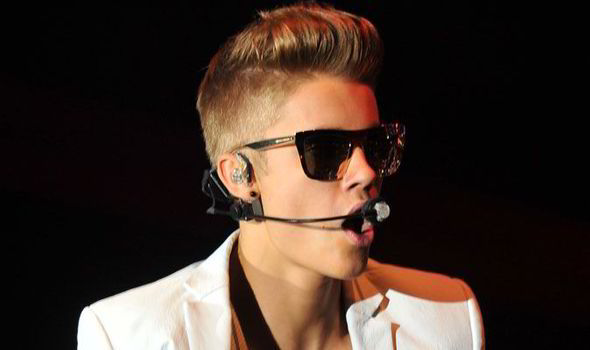 You're looking at a super fluffy and voluminous pompadour. In this look, the haircut fades well into his skin at the sides. Overall, this produces a very well-blended appearance.
7. Bruno Mars
Too hot, hot damn, am I right? Bruno Mar's pompadour is definitely super thick and high, just how it was intended to be.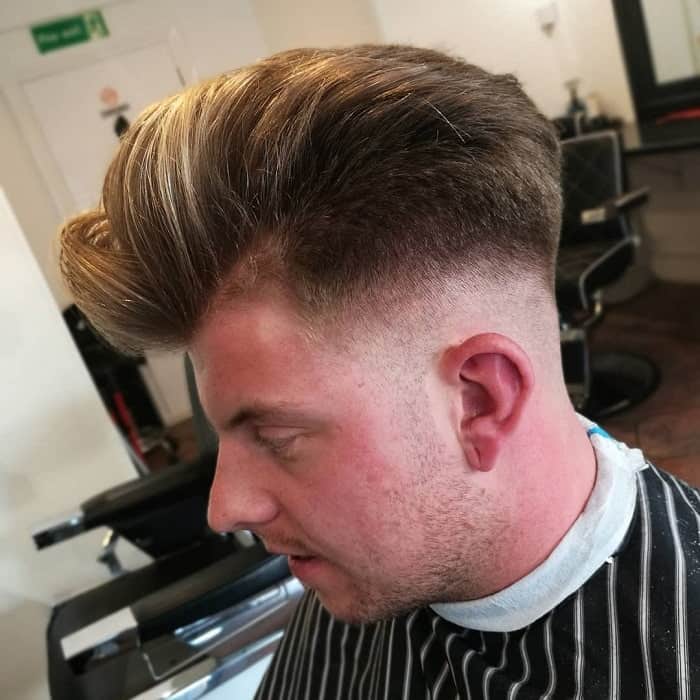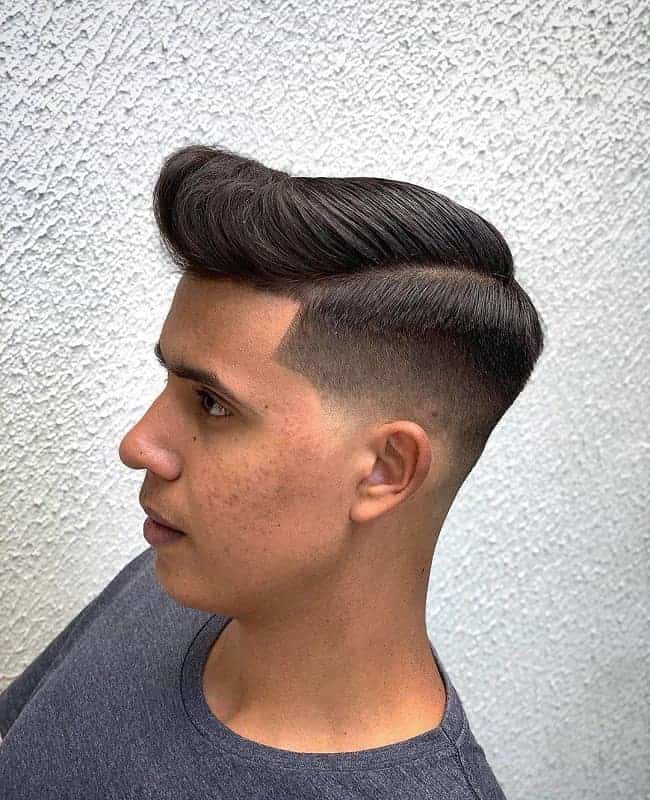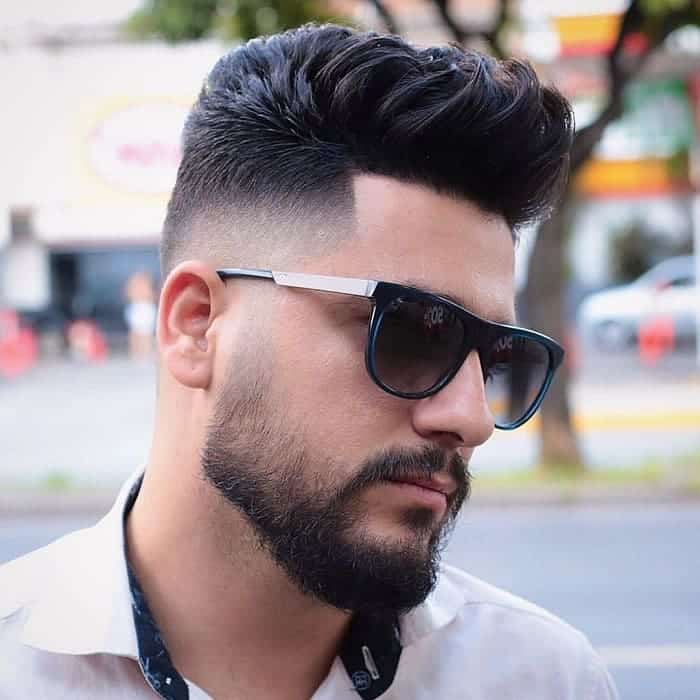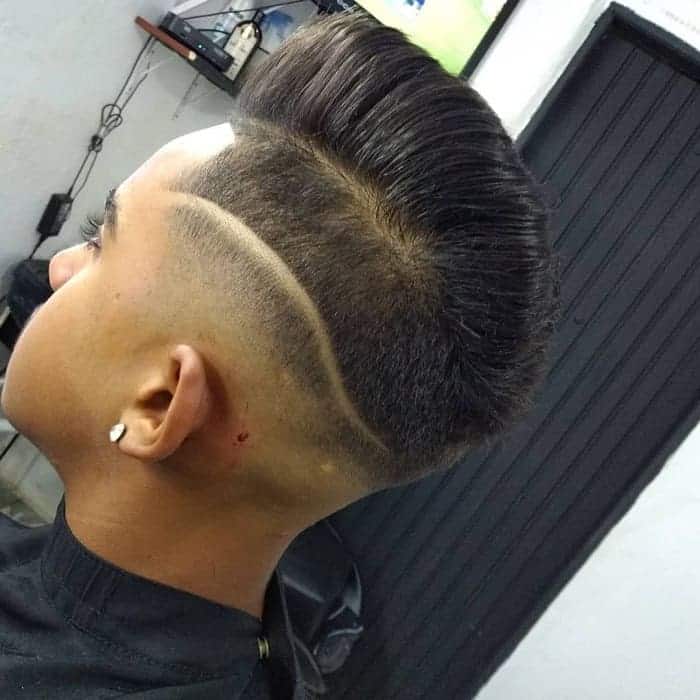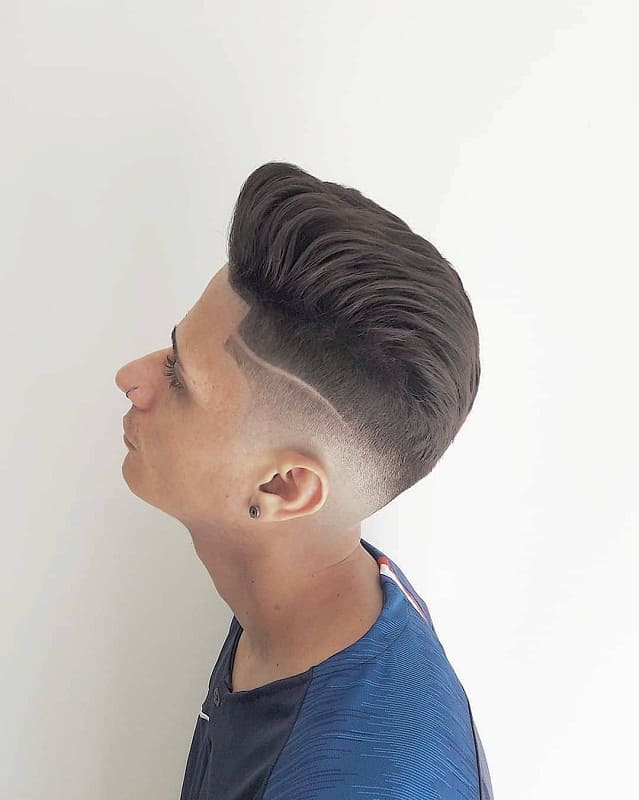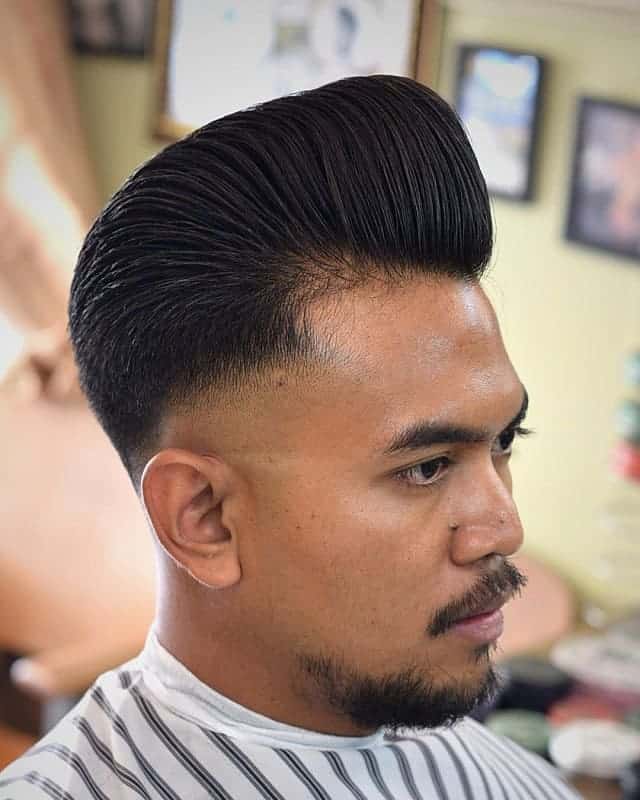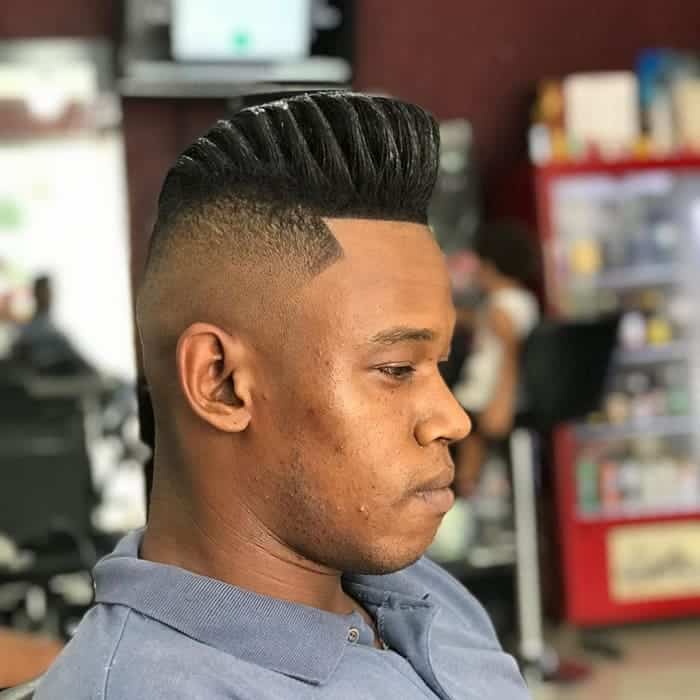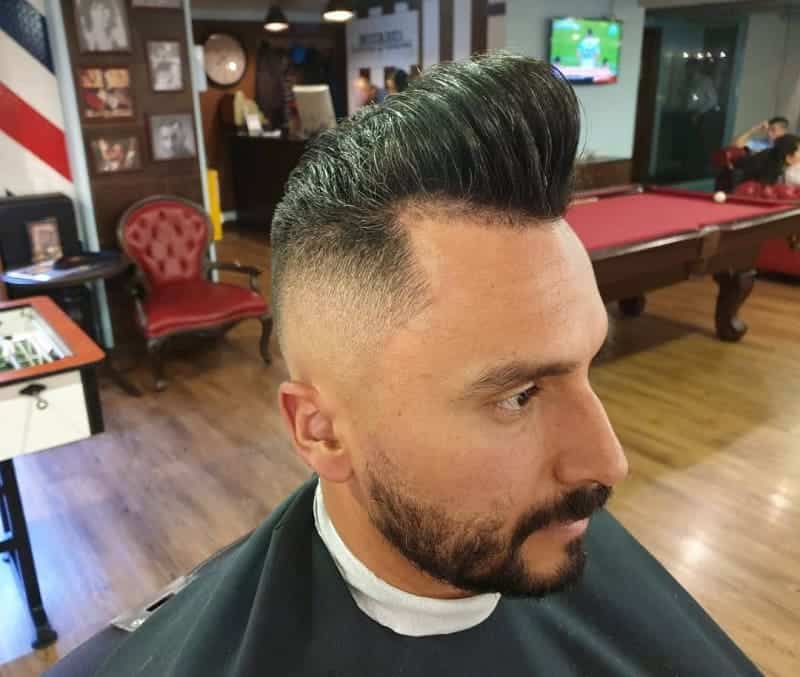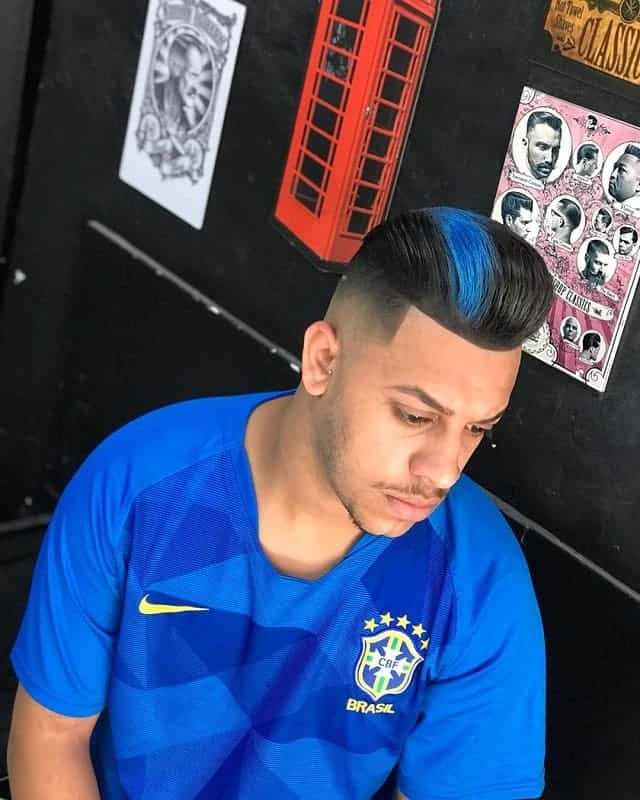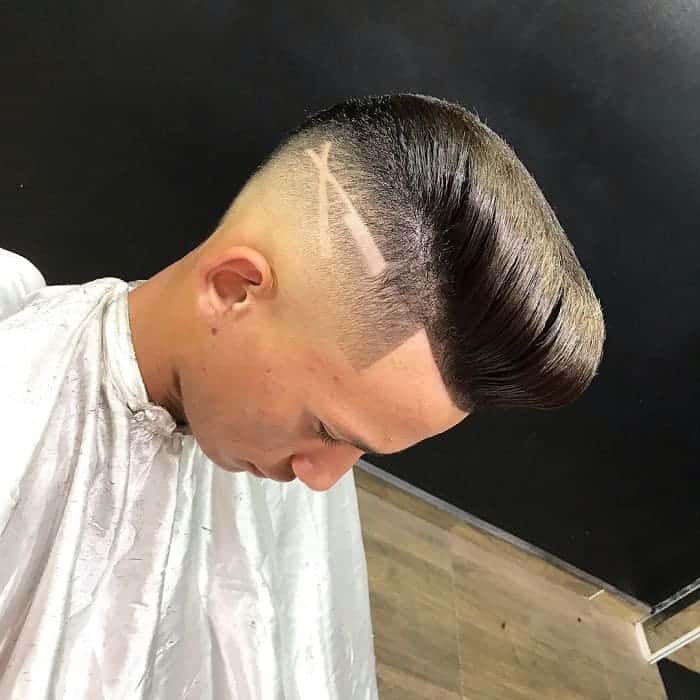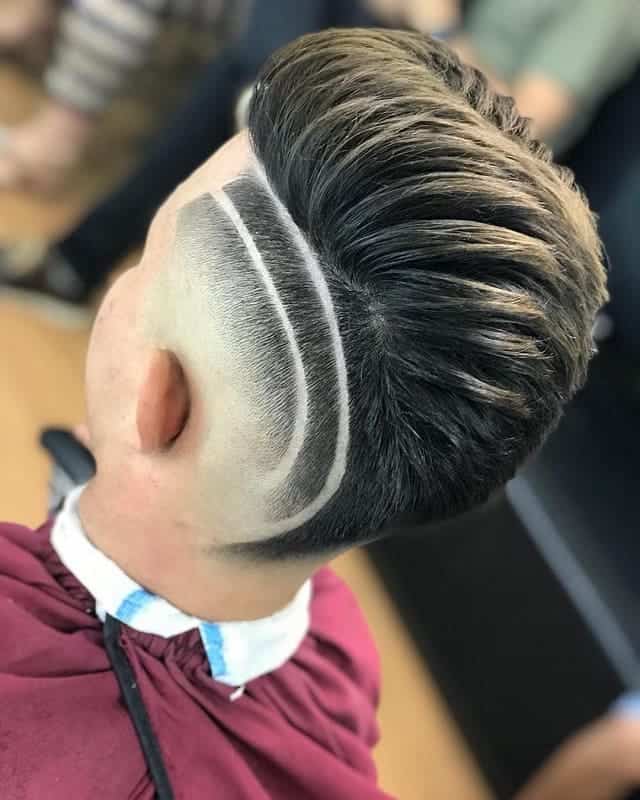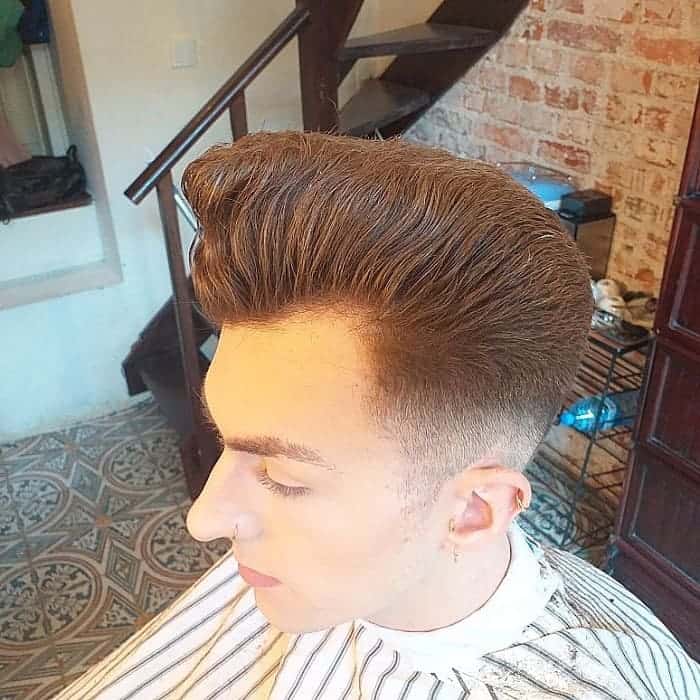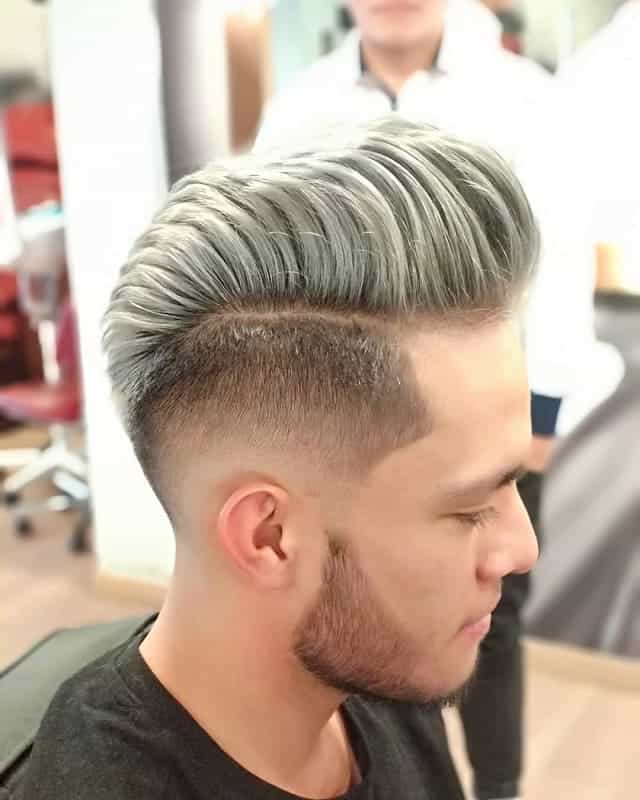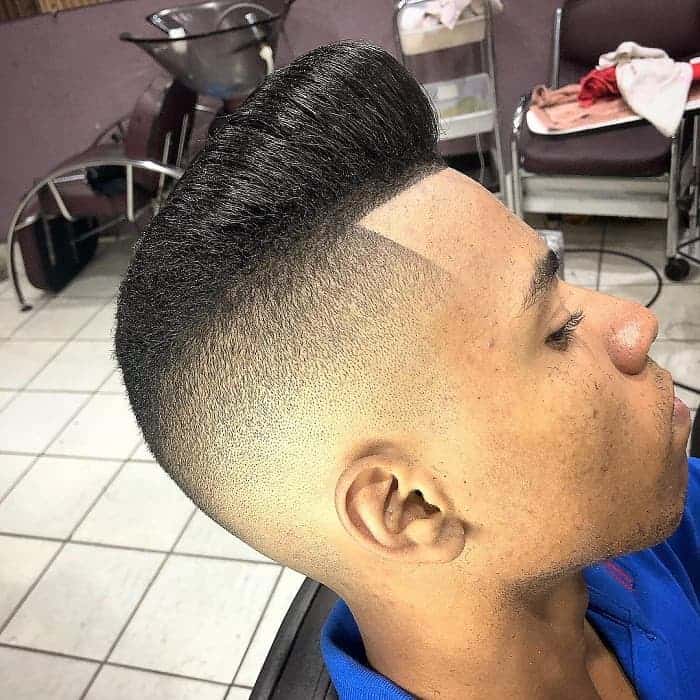 How to Get Pompadour Fade?
You will need to keep your hair at the top long enough first. While there is no specific numbers, you will need it long enough for it to lay flat on your head when you comb it back. As for the sides, you only need to request for a fade and your hairdresser can get that done for you. If you want to get a pompadour cut but is not sure how to explain what you want to your hairdresser, you can always show a picture or two of your desired haircut style to them. This is also a safer option so that there will be fewer misunderstandings!
How to Style Pompadour Fade Hairstyle
Once the haircut has been settled, you can now style your pompadour fade.
Wash your hair and dry it with a towel
Slick back your hair on the sides with a water-based high-hold hair gel.
Blow dry your hair with a hairdryer on high heat settings.
Roll the hair at the back of your head forward and upwards with a rounded brush while you are still blow-drying your hair.
Work on rolling the hair forward and upwards from the back until you reach your hairline and continue for a while more after that so that you can create more volume.
Allow your hair to be blow-dried and rolled forward enough that it's pointing upwards at around 60 degrees.
Apply some hair gel on the top of your hair.
Continually blow dry your hair to keep your hair height and shape for the pompadour.
Finish your styling process by applying hairspray from about 10 inches away to keep your pompadour fixed.
Pompadour Fade vs Undercut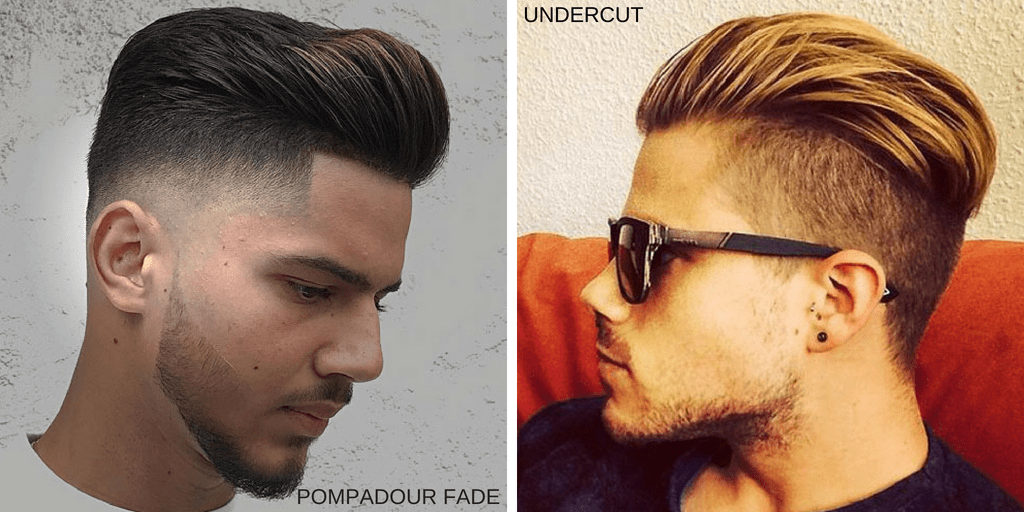 Whereas a pompadour fade usually has a more blended look, an undercut appears much more contrasting. An undercut might not necessarily be paired with a big hair pomp. There is less fade involved in an undercut, but an undercut can possibly be paired with a normal pompadour as well.
How to Maintain a Pompadour Fade
If you have just got this cut for the first time, we recommend that you visit the hairstylist for maintenance tips early on so that you will find it easier to maintain it by yourself later on. Generally, you should be able to maintain a pompadour fade yourself if you have a good pair of hair clippers. You can also keep the hair parting at the side well defined. This maintenance method will ensure that your modern pompadour looks are well kept. If you have a long pompadour cut, less maintenance is required.
Pompadours by itself are a good styling option for most guys, especially if you have kept your hair to a medium or long length. Whether your hair is naturally straight or super curly, a pompadour fade can definitely help to boost your hair volume at the very least, so do try it out!