During the 30s, 40s and early 50s, the rockabilly hairstyle was in vogue. In that time it was the strong and sensual attitude from men and women of the working class what set the trend, later on, even housewives and high-class circles embraced rockabilly hairdos.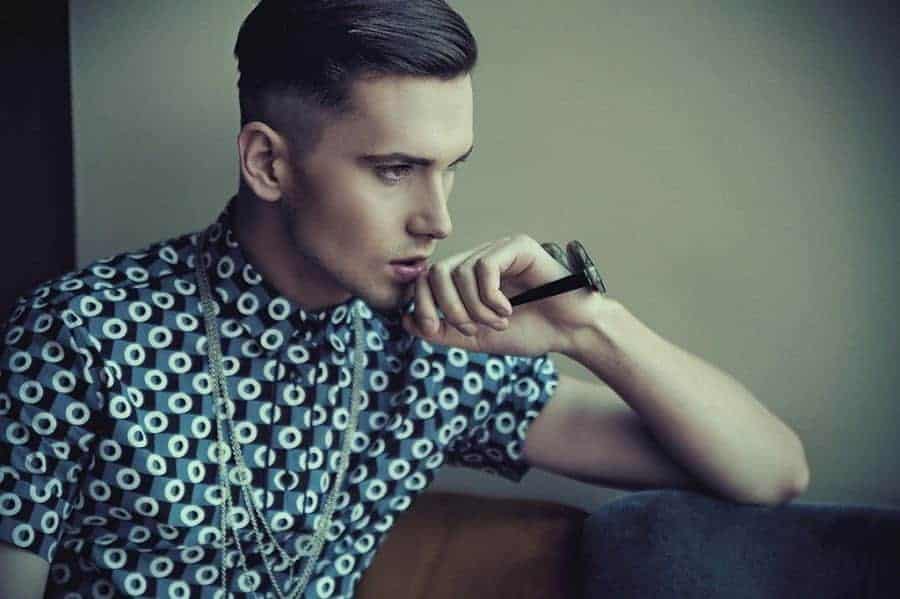 Betty Page and Elvis Presley are icon figures that wore these hairstyles as a trademark since rockabilly fashion was born in a subculture like Japanese pompadour rockabilly that followed rock and roll and fast cars. Even now many celebrities wear these looks and make them their own, adding personal touches and combining it with modern fashion.
These modern rockabilly hairstyles are an option to style your hair in this way and not necessarily cutting it in layers and bangs as many hairdressers consider is a must to have a successful rockabilly style. The most famous man for his rockabilly hairdo of all times would surely be Elvis Presley.
How to Make A Pompadour
With a little bit of practice, you too can make your hair into the real greasy pompadour. After washing your hair, grease your hair properly with pomade. When you comb it back you can either part it or just comb it backwards.
Pull slightly on the front of the pompadour to lift it a bit. When you look at your hair from the side, it must take on the shape of a wedge.
Best Hair Pomades for Pompadour
Murray's Superior Hair Dressing Pomade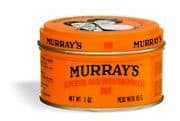 This formula was developed way back in 1925 and is manufactured in the USA. The product contains petrolatum, mineral oil and fragrance – no alkalis or acids – that are absolutely harmless.
Take a small quantity of the pomade in your hand, sub it a little to soften and then apply it on your hair. It's a nice hairdressing formula that retains your natural waves while keeping your hair in place.
The only one disadvantage is that the product is not easy to wash off from your hands, even with soap and water. It's quite affordable at a cost of less than $5. Buy>>
Black and White Pomade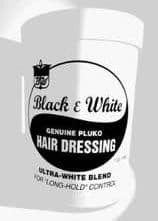 This product enjoys the remark of "the best natural groomer" by "In Style" magazine. The product has a very mild fragrance and contains natural coconut oils. For best results, massage the product thoroughly into your scalp.
Being effective and affordable – under $10 -, both men and women seem to like it and patronized by celebrities like Tiger Woods, Kevin Costner, and Elvis Presley.
The best part is, you do not find the waxy build-up like so many other products in this category. Buy>>
Bees Knees Pomade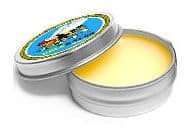 This is an all-natural product containing beeswax, lanolin and essential oils like eucalyptus, peppermint, and tea tree. Take a small portion in your hand, rub it well until it becomes a smooth mass with no lumps and then apply it on your hair.
Lanolin conditions your hair; beeswax makes your hair soft and manageable; while the essential oils protect your hair from pollutants while promoting a healthy growth. You can have it, 3 oz for just under $13.
The product claims to be shampoo-soluble, but some users find it difficult to remove easily during the first wash. Some other users find it too thick to be used on heavy, curly hair. Buy>>
Layrite Super Hold Pomade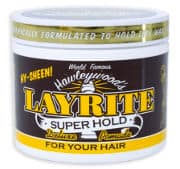 People have found it a real good pomade with the vanilla scent! Being super thick and waxy, this is excellent for men with a thick mane. Being water soluble, it is easy to wash off too.
The product controls wavy hair well and keeps straight hair in place, without causing any damage. Try any style and you will get it. Being available at close to $17, some have found it a little pricey though!
Suavecito Strong Hold Pomade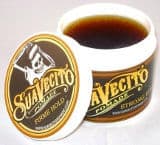 This is touted as new generation water-soluble pomade! This is as good as its earlier version but lasts longer and holds better. The pomade has a rare fragrance to it that is appreciated by both men and women.
Suavecito has impressed men of both the modern and the old school of thought kind. You'll find it a little soapy in nature, though it works well on the hair. Good value for your money at under $12. Buy>>
Rockabilly Hairstyles for Men
Johnny Cash and Frank Sinatra are perfect examples of rockabilly hairstyles for men. The pompadour, as it is also called, is a haircut that wears the top and back longer than the sides. Nowadays even women with short hairstyle it this way, like Pink and Rihanna.
If you want that true pompadour, you need to inform your barber that you do not want the conservative rockabilly but rather a real high hit pompadour. The way your barber needs to cut your hair is different.
Just like a Mohawk haircut, this one has a side part and short length on the sides. It is not shaved though, you don't need any maintenance for this haircut. The length of the hair on the front is long so that it makes for a spiky look. It is an easy comb over rockabilly hairstyle.
2. Only Spikes Haircut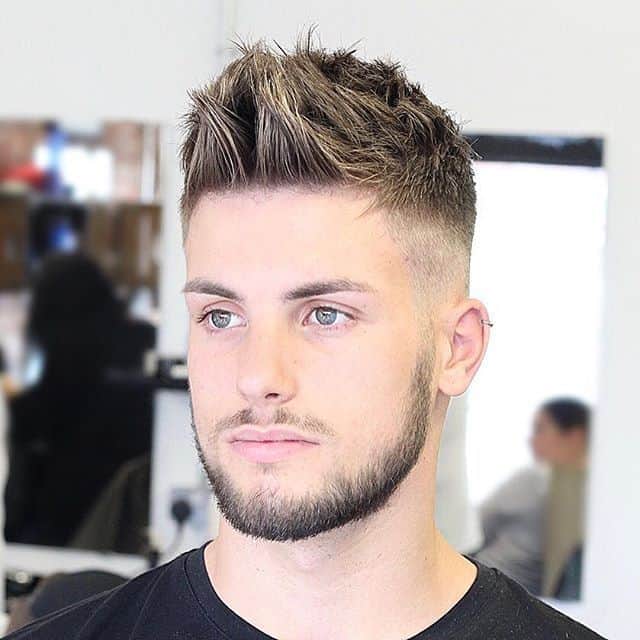 This is one of the modern rockabilly styles for men which is about a wet spiky look. It is just like the Mohawk hairstyles but the hair on top is long, unlike Mohawk hairstyles. The similarity is the shaved sides both ways.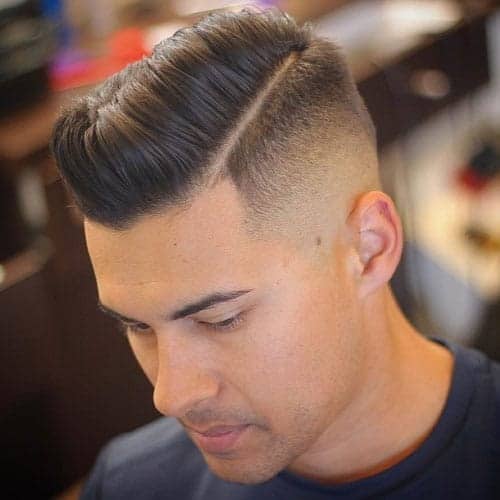 This rockabilly hair men style is no doubt a trending topic, but it surely is high maintenance as for it to look good, it should look neat. Whether you go for short pompadour or long, both look equally classy.
4. The Nerd Look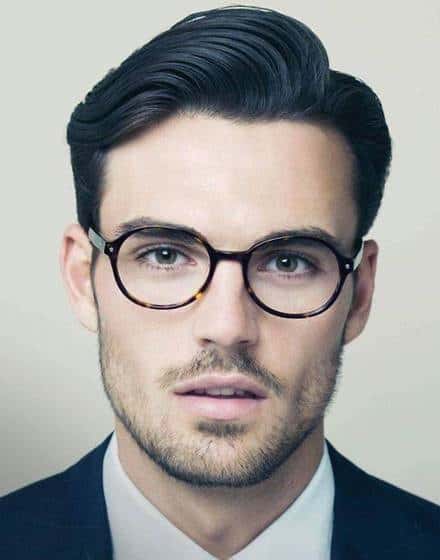 Generally, your work profile demands a professional look be it outfit or hairstyle. So, this Rockabilly hairdo is a must for all working men who have a desk job. The nerd looks, however, is very sexy, using or not using a gel is an option.
5. The Gel Effect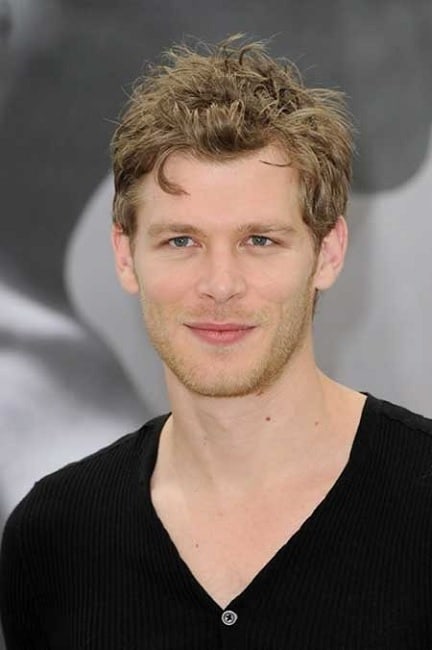 This men's rockabilly hairstyle is one of a kind as it suits best for all those men who have unruly or curly hair. You don't really have to go and get a cut, just use some good quality gel and lots of it. Styling your hair with gel makes it look neat even when it is messy.
6. The Short Spiky Look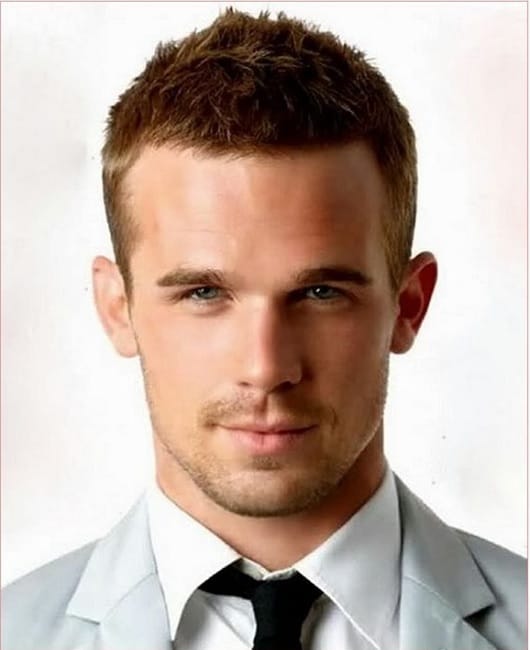 Just as rockabilly long spikes so are short spiky hairstyles with either shaved sides or short length hair on the sides. Guess what you can effortlessly carry it to casual outings as well as to your desk jobs.
7. Neat and Messy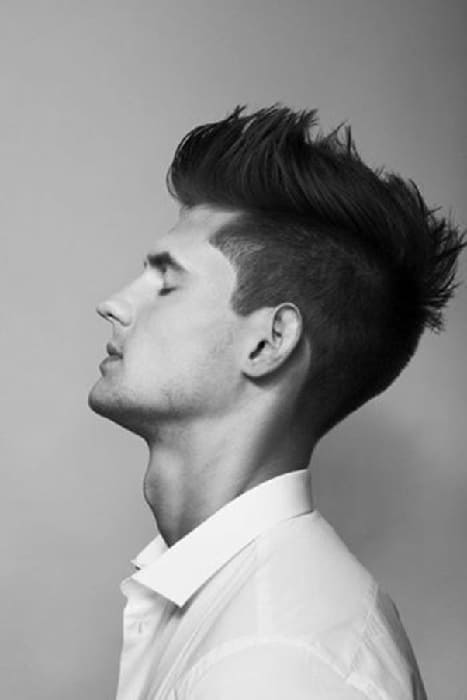 If you like the neat look but you are also a fan of messy hairstyle, then this is one of the well-known rockabilly hairdos for men. Shave your head sides short and make space for long hair in the middle, which shouldn't be set with gel. Let it breathe messily and it will look naturally sexy.
Taper Fade hairstyles didn't belong to the rockabilly times, but it surely makes it to the list owing to the growing popularity. It looks amazing provided the top looks voluminous. One can either choose pompadour or spikes or side sweeps etc.
9. Greasy Look with Hair Locks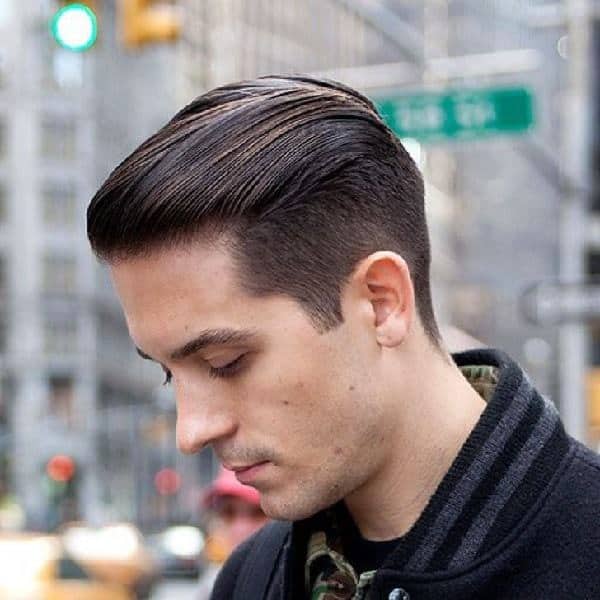 This definitely belongs to the rockabilly times and it looks very stylish provided you carry it with much grace. It requires a lot of greases and one hair strand serve the purpose of hair locks. All the hair is put backward using gel.
10. The Side Part Look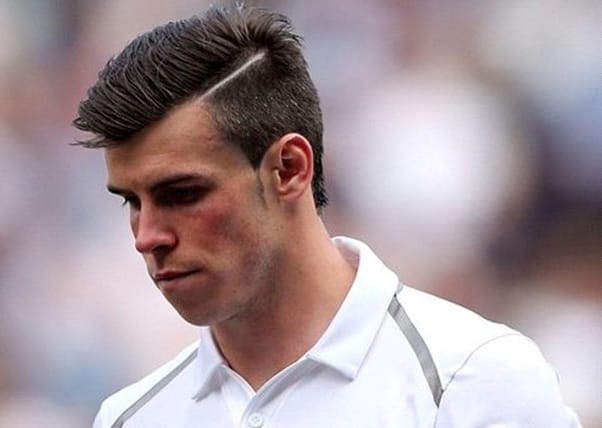 This hairstyle very much suits players and other sportsmen, and it is surely rockabilly hairstyle for men. It can be done with long as well as short spikes, and apart from that, you can style a mustache with the haircut.
If you, like many others, decide to make the rockabilly your look and get your hair cut accordingly or if you just want to wear it on a special occasion, one thing is for sure: Everyone will notice it! You can rock these rockabilly pompadour hairstyle with a pair of jeans or dress up.