Men's formal haircut has the potential to change a guy into an influential gentleman. To find a perfect hairstyle that will go extraordinary with your tuxedo is not a piece of cake, as you may have to go through so many considerations to focus on for attention-grabbing aesthetics.
Whether you are searching for a formal hairstyle for your short or medium length hair, we will provide you a complete package with styling ideas to make a matchless choice. So, scroll down to the enchanting collection of formal hairstyles for men that will meet your standards.
There are great looks that are available for men that can give your current style a whole new look or you can simply switch the whole cut over to something new. Each cut can have a formal and casual look. Slip on a tux or a black suit with a sharp tie and head out the door with a hair style and cut that will turn heads.
How to Get A Formal Haircut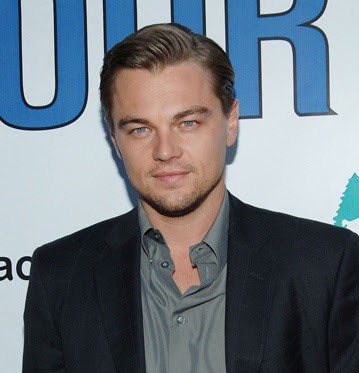 It is all in the cut. Your hairstyle can give you a great new look for your formal event and it is indeed all in the cut. Whether you have long, medium or short hair the formal look will come directly from the pattern that the hair is cut in. The pattern of the hair should be cut to easily fall into the style that is desired. Select a hairstylist that knows how to cut hair. You can determine this by how booked he or she is and by how long you have to wait.
A men's hairstylist specializes in cut and style men's hair. When you call a salon to ask for a men's specialist. Every salon has at least one stylist that stands out from the rest in men's hair cuts. She (woman are great barbers as well) or he should be able to look at the contour of your face and to help you determine the best length hair for your facial structure.
He or she can then quickly show you a variety of looks that would best suit your formal event. Ask for tips on wearing your hair casual and formal. It is also a great idea to go to the hair stylist with a photo of the style that you desire. The cut is so important. Once you find a great stylist or a salon that offers talented and well-trained stylist, stick with them and visit them regularly.
Men's Formal Hairstyles
Formal hairdos for guys start with a great cut. Add some color and some styling gel and you will be amazed at your new look. You can get an outstanding look for the formal event that you and others will love. Step out of the box and be willing to try something new. Be sure to ask for styling tips for casual styles and formal styles for the same haircut. Enjoy your new look. Put on that formal attire and turn some heads.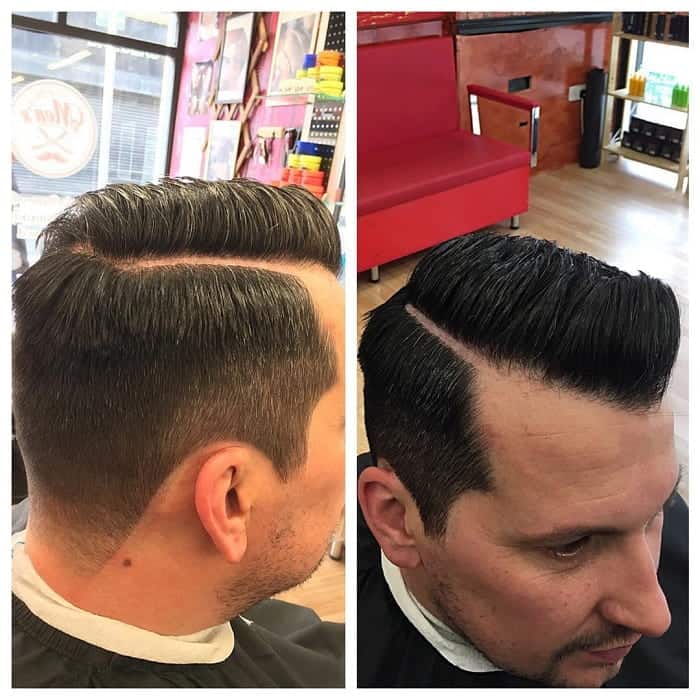 With a perfectly executed comb-over hairstyle, you can win the heart of the majority of people around you. You can achieve this formal hair look by pairing the formal comb-over with a distinctive hard part and low taper fade the sides and back of the head.
Clean the hair from the neck nape, around the ears and well-shaped the temples for a neat and professional implementation of the above haircut.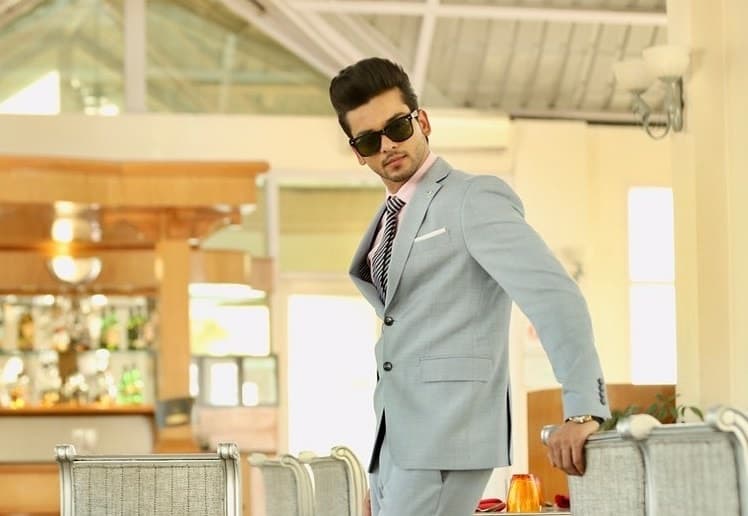 Sure, no one can neglect a quiff haircut when discussing the formal hairstyles for men. It is a timeless haircut choice that you can opt for an impressive personality attitude. Medium length hair will help you to achieve this admiring elevated hairstyle. A good quality hair spray is enough to hold this voluminous structure.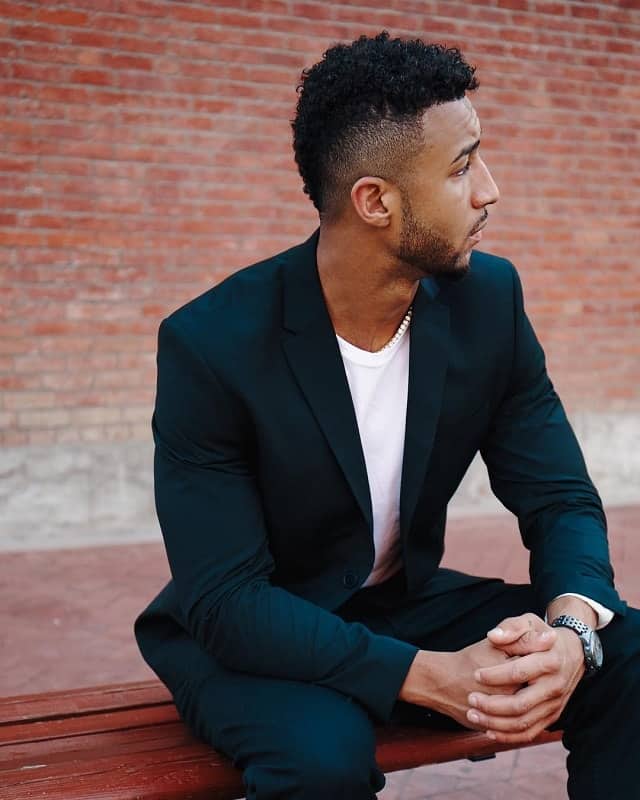 Who said, Mohawk haircuts are only punk-inspired hairstyles? If you have the same perspective, we think you have not seen its sophisticatedly formal version yet! So, here is the men's formal hairstyle ever that you can wear as your office attire as well.
Men with curly hair texture can get a Mohawk haircut with a drop fade sides and a perfectly shaped hairline. Stubble will add uber-mannish features to your personality.
4. Classy Side Part Hairstyle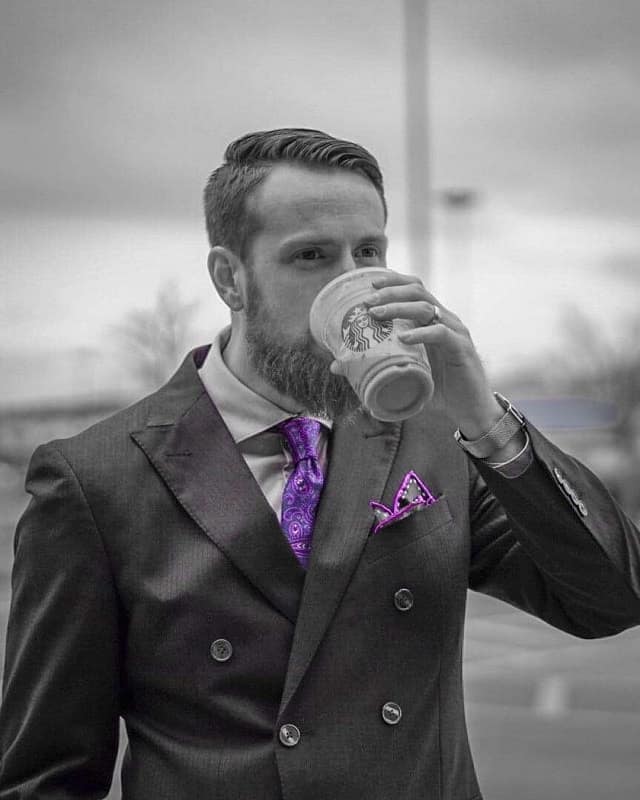 When a full beard is paired up with a classy side part hairstyle, it offers men a suave and matchless personality and boosts up their confidence to the next level. Keep the top hair a bit longer than the side and back of the head, which is later styled into a formal side part hairstyle.
Want to keep it short, simple, but formal at the same time? Go with an ultra-elegant buzz cut to achieve your desired look. It can be a charmingly formal haircut choice for afro men who want to keep their kinky hair texture well-maintained. Bald fade the sides and back of the head and grow a disconnected goatee to complete your look.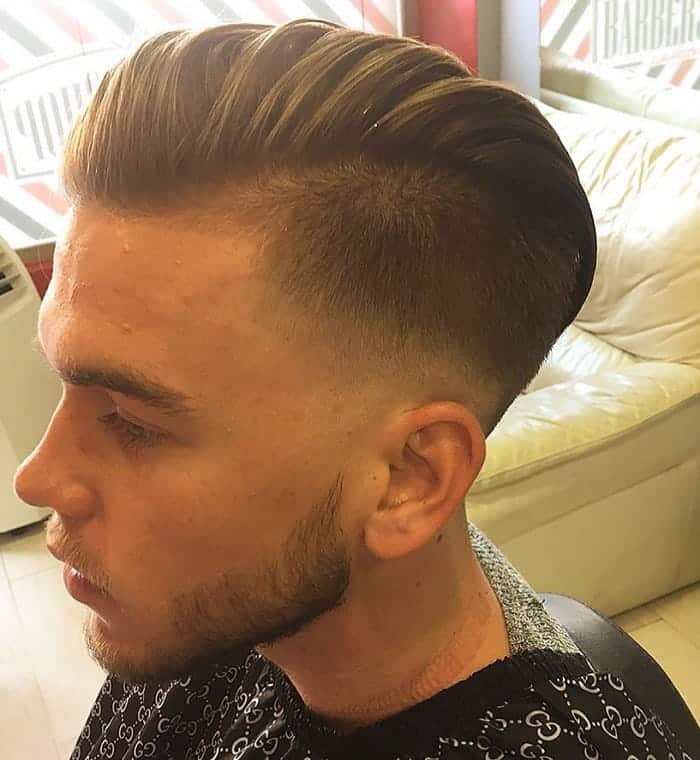 Pompadour comb-over hairstyle is not just a formal hair look for men to wear for just offices or official Meetup, but you can rock with this look in any attire impressively. You can do enormous variations with this haircut, here it is combined with an uber-stylish tapered undercut and drop fade sides. Long hair will provide you the chance to get this iconic look.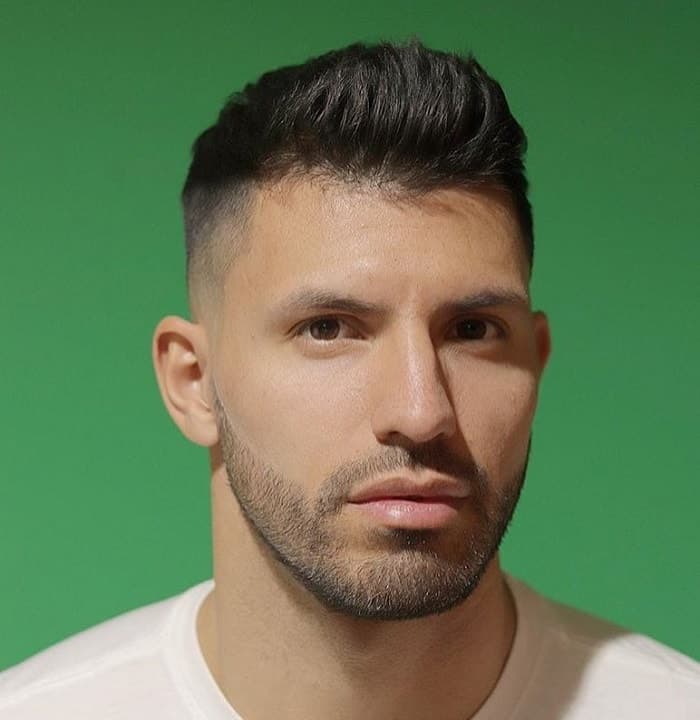 This formal haircut is undeniably screaming out the bolder element hidden in the man's personality! To make it effortless in appearance, use a matte-finish product.
Blow-dry the top hair and style it into a brush-up hairstyle for sharp features. Combine the hairstyle with drop fade sides and back to add more preeminence to the top hair. Enhance the masculinity with lineup short beard or stubble.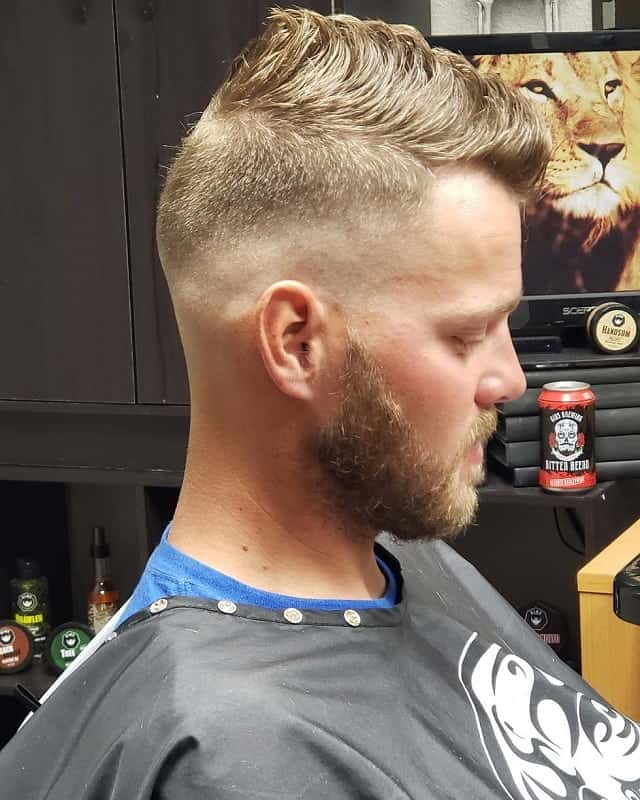 Well, the difference between the above casual and formal haircut is pretty obvious! In addition to the formal attire, the spiky Fauxhawk structure will provide you the contemporary expression as well. It suits almost any face shape. There is no need to fade the side and back as the spiky top is doing its job amazingly.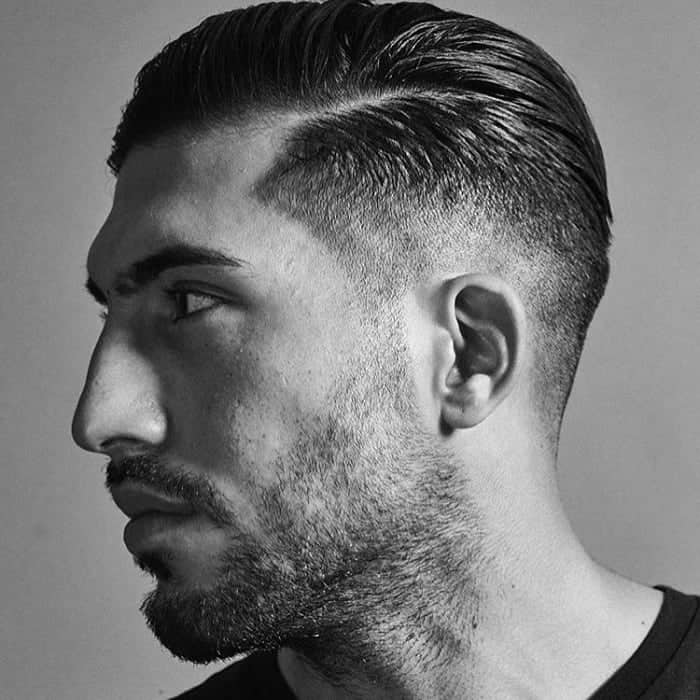 The slick back is an extremely popular men's formal hairstyle that especially businessmen love to wear for an impactful outlook. Give more stylish factor to your formal look by pairing it up with medium fade sides and back of the head. It is ideal for medium length hair that provides an apparent voluminous texture to the slick back haircut.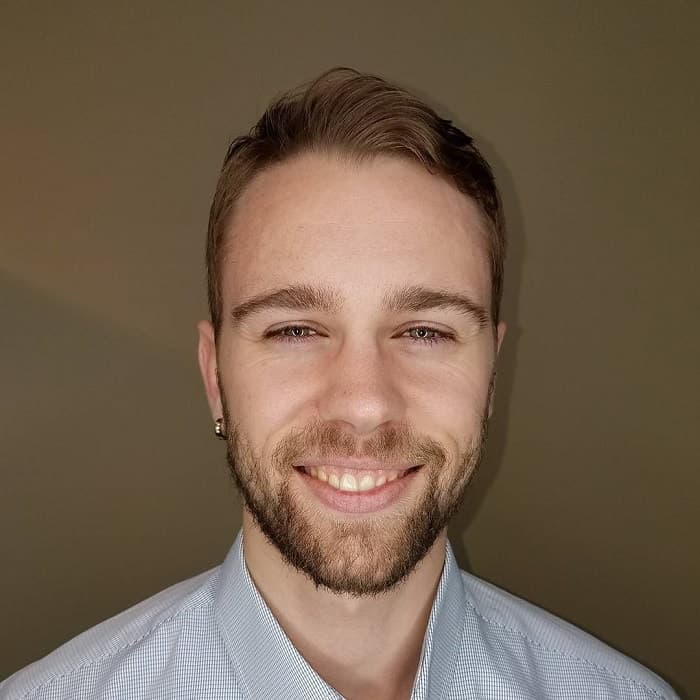 Men with short length hair can go for an ivy league crew cut hairstyle for a formal look. It is easy to style and can save you time when you are getting late for your presentation or a meeting. You can style it into a slightly spiky texture to add an ultra-trending factor to your appearance.
Formal hairstyles for men are adequate to wear for any formal occasions because of their charismatic and generous features and styling. The foremost factor to consider while picking any of these above-discussed hairstyles is the face shape and hair length; your barber will guide you perfectly about selecting the haircut that will suit you the most.