A low fade haircut is an incredibly popular style in the men's hairstyle community, and for good reason. This hairstyle is incredibly versatile, which means that you can easily wear it no matter what type of hair you have.
No matter if you want a high contrast look that is edgy and as unique as you are or something that'll look at home in an office setting, it's possible to get a great low fade from your barber.
Popular Low Fade Hairstyles for Men
Consider these 40 looks with low fade to find the one that is right for you.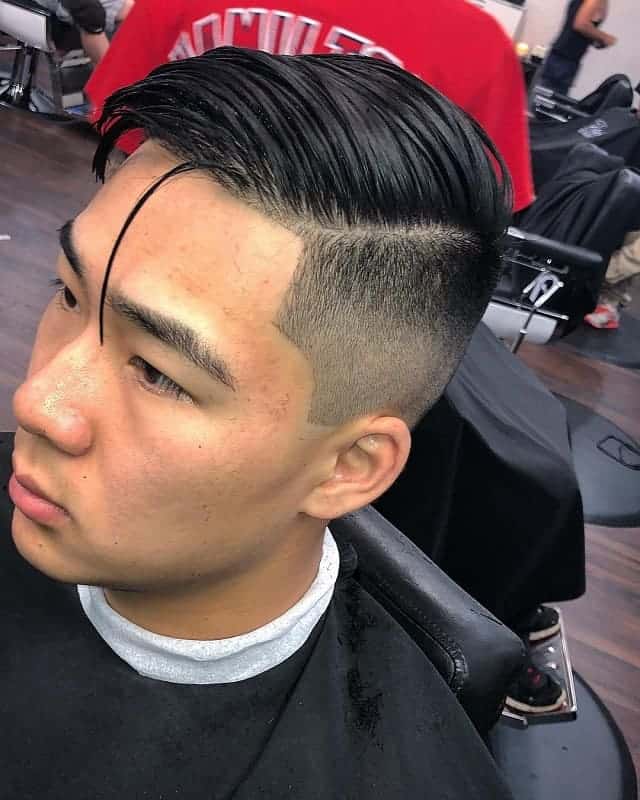 Long hair on the top of the head looks striking with a low fade, especially when the hair is allowed to have a little movement of its own. Allowing some of the strands to fall down around the face results in a stunning look.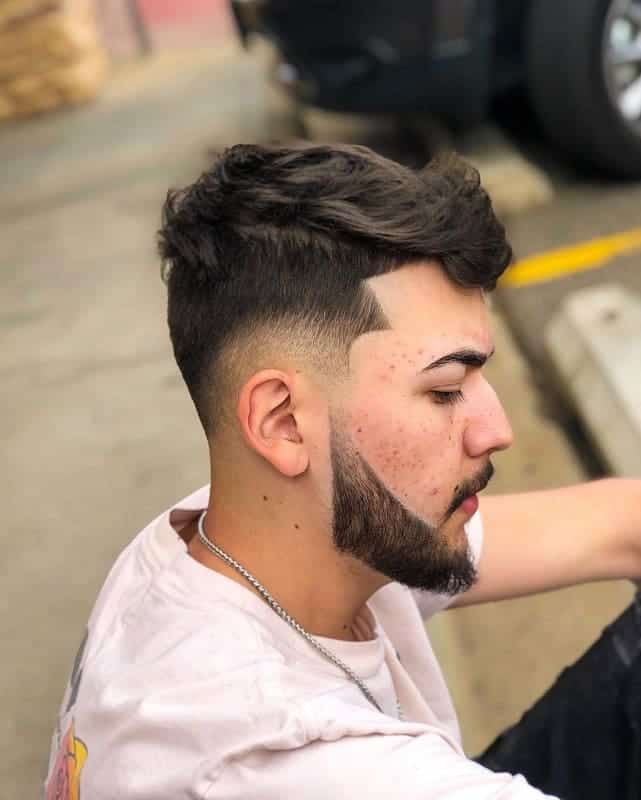 Hair that is allowed to stay soft and natural on the top of the head is a great complement to a fade. This softer look doesn't take a lot of heavy product to stay in shape and to look its best.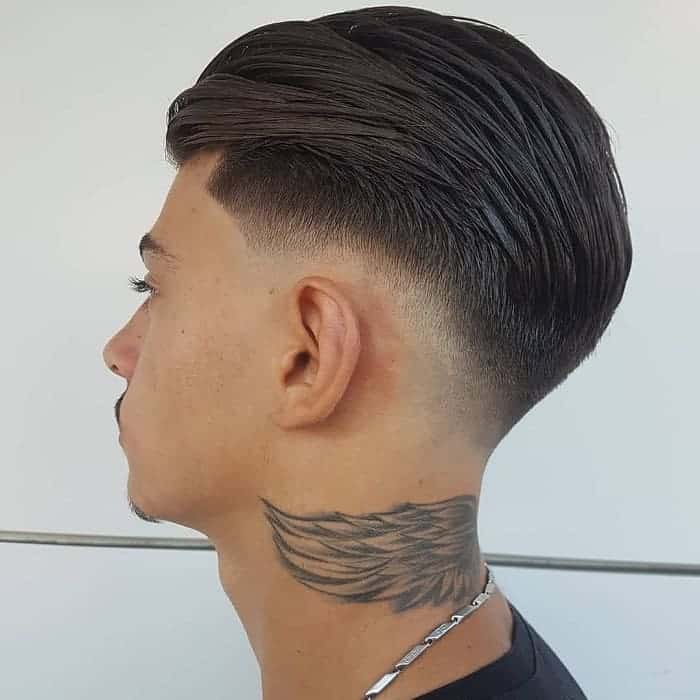 Longer hair looks striking when slicked back from the face and gently laid against the sides and back of the head. This look is perfect for going out on the weekend and pairs really well with most any style that a man chooses.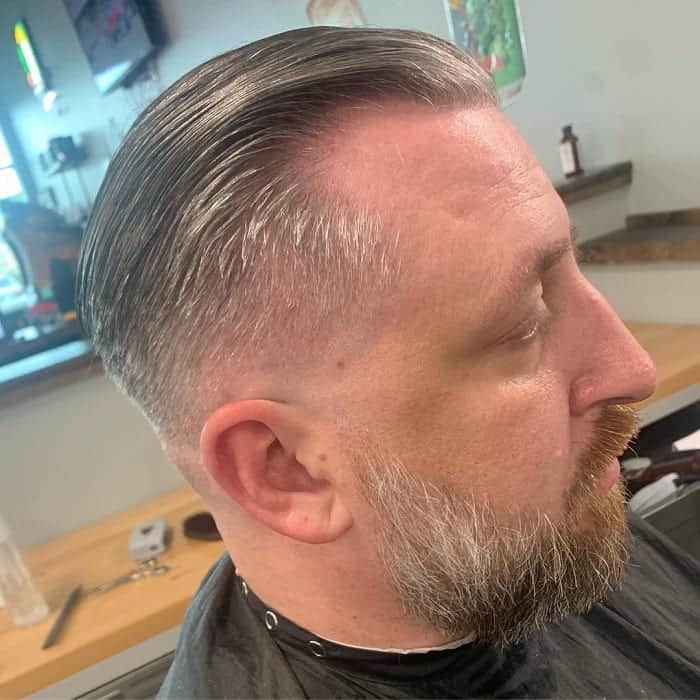 Wearing a smaller beard is a great way to offset longer hair on the top of the head. This low fade hairstyle is great for older men who may have a receding hairline and who want to show off that they still have some length in their hair.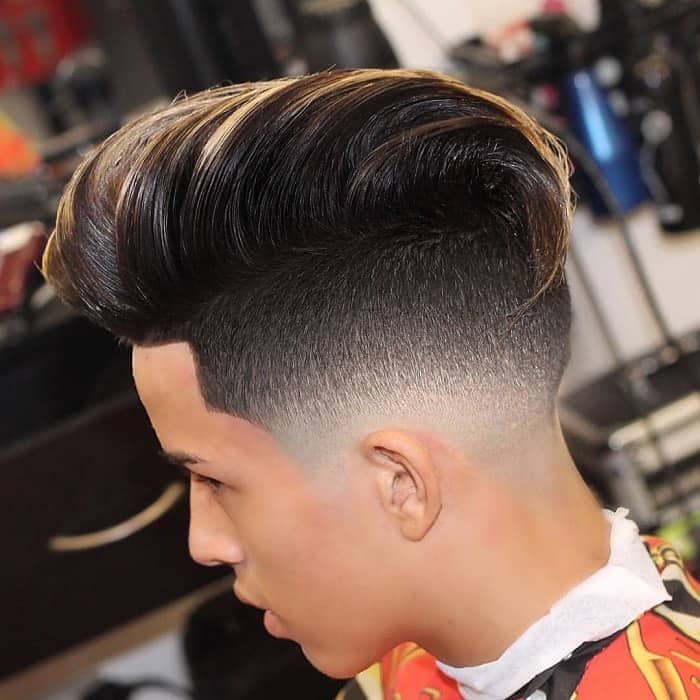 For a truly impressive look, keep the sides nice and short and allow the much longer hair on top of the head to flow up and back into a pompadour. This impressive style is made even more striking when the hair has a bit of color in it.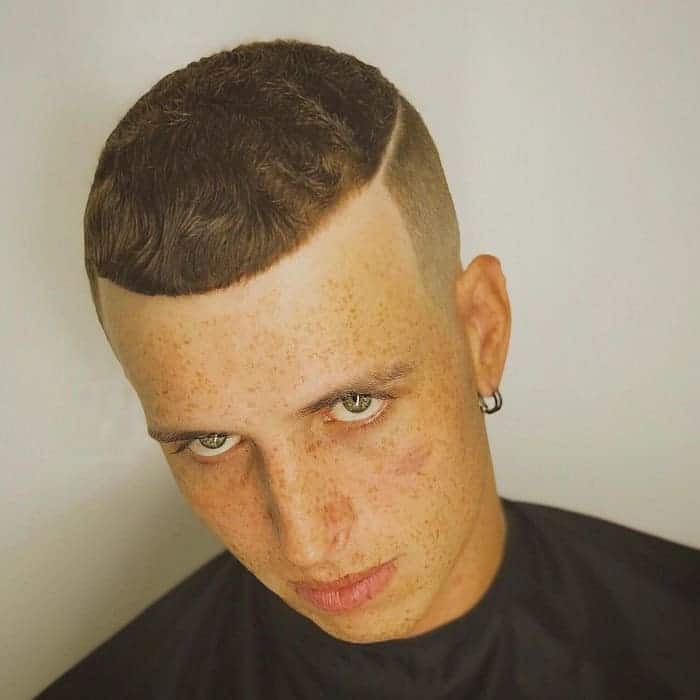 Short hair looks great when there is some natural curl in it that is allowed to show through. This low fade adds some volume and interest to the look and prevents the hairstyle from appearing one dimensional or like there isn't enough hair on the head.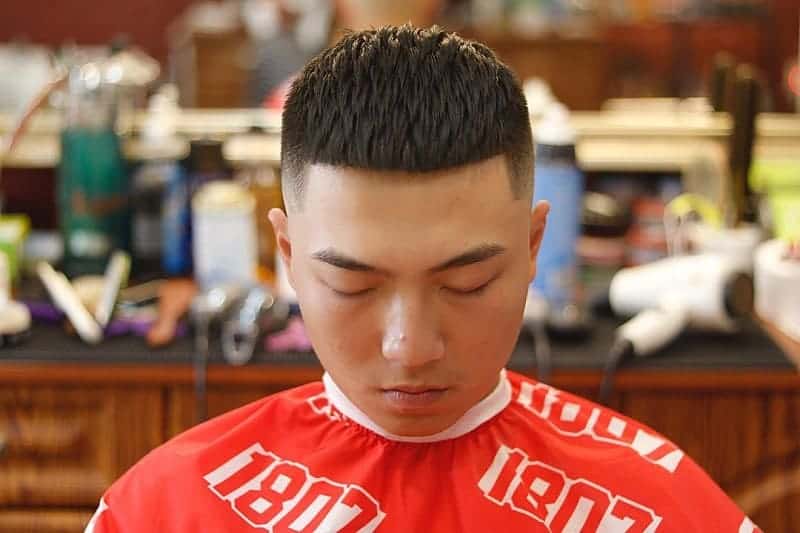 Keeping shorter hair pushed forward to the front and allowing the hair product to form a bit of a design in the hair is an interesting take on this style. This low skin fade is perfect when paired with straight lines around the face so that it looks neat and clean.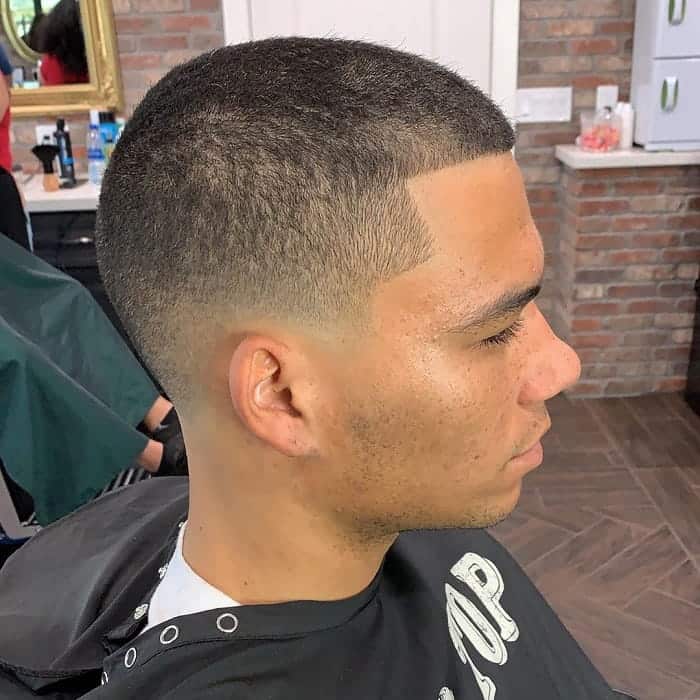 Keeping a low fade haircut short all over is a very low-key way to wear hair and allows men to enjoy a style without having to spend time taking care of their hair in the morning. This is truly a wash and goes style for the busy man.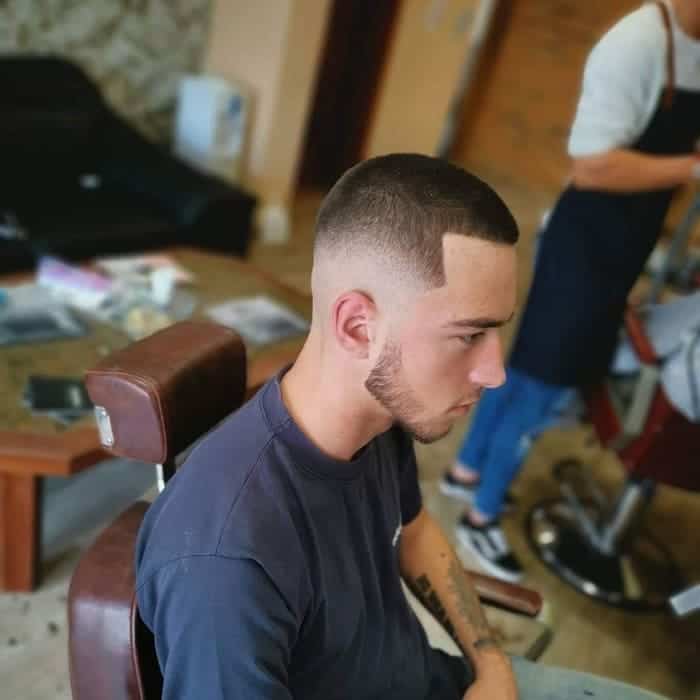 Clearly defined lines around the face help this style to pop. It's a great low bald fade option for men who want something that will help them look clean and fresh and pairs really well with a small beard.
10. With a Little Quiff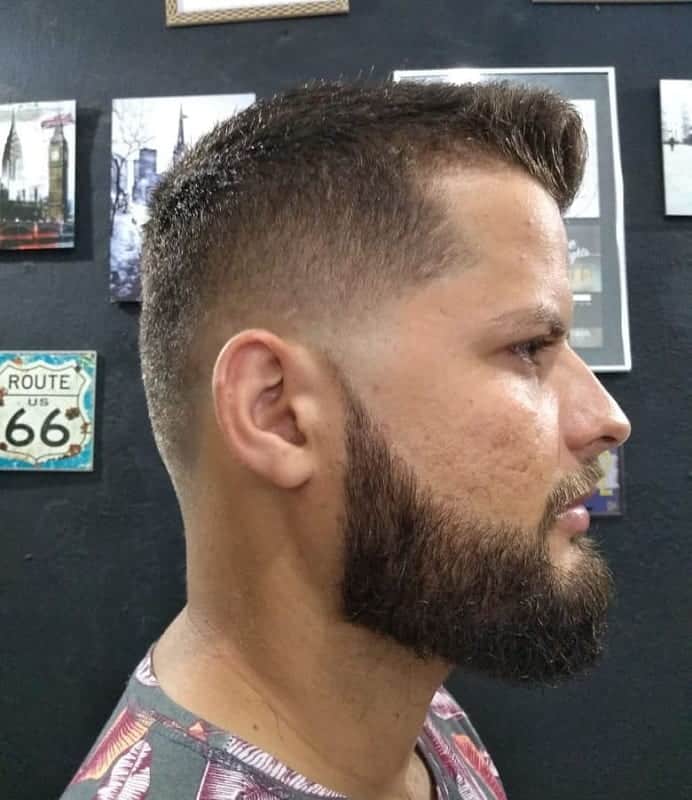 Wearing some bangs is possible with low fades, but men have to make sure that they style their hair. Pushing it up and out of the way adds movement to the hair and makes it look much better than if it were allowed to rest flat on the forehead.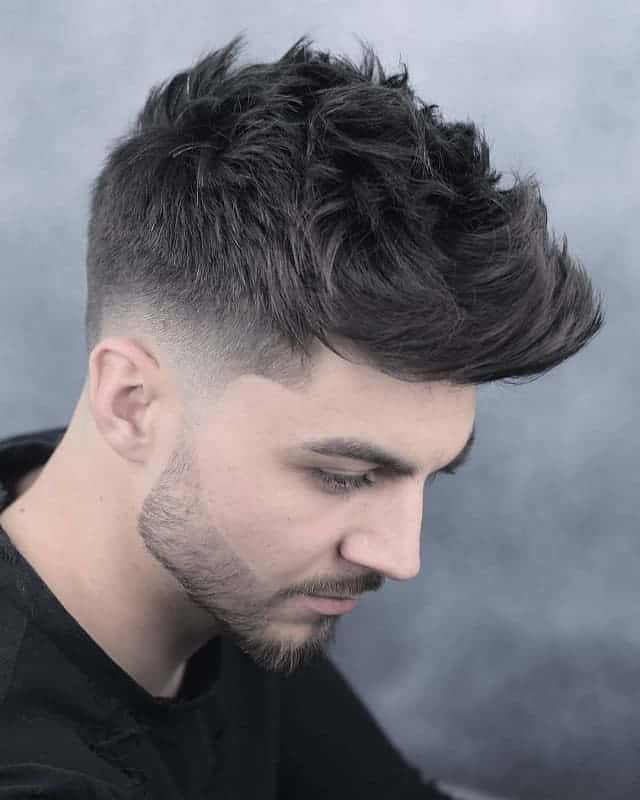 Using a gentle taper on the sides is a great way to use low taper fades with thicker hair on the top of the head. This longer hair on top is full and natural, and looks even thicker thanks to the use of a fade on the sides and on the back.
12. Sharper Taper Fade with a Full Top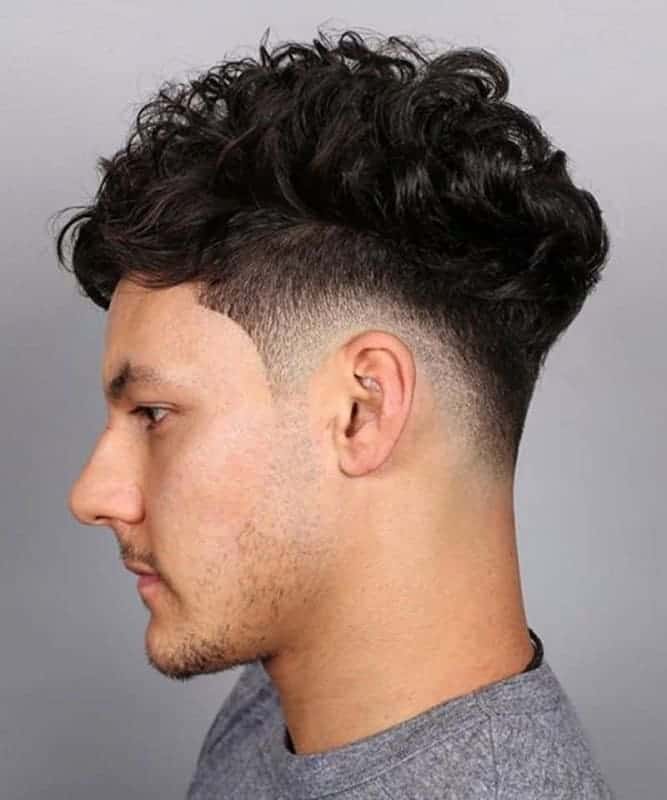 Shaper tapers and clearly defined edges around the face help curly hair on the top of the head to really pop and shine. These low fade haircuts look great on men who have a lot of natural volume in their hair.
13. Show a Lot of Skin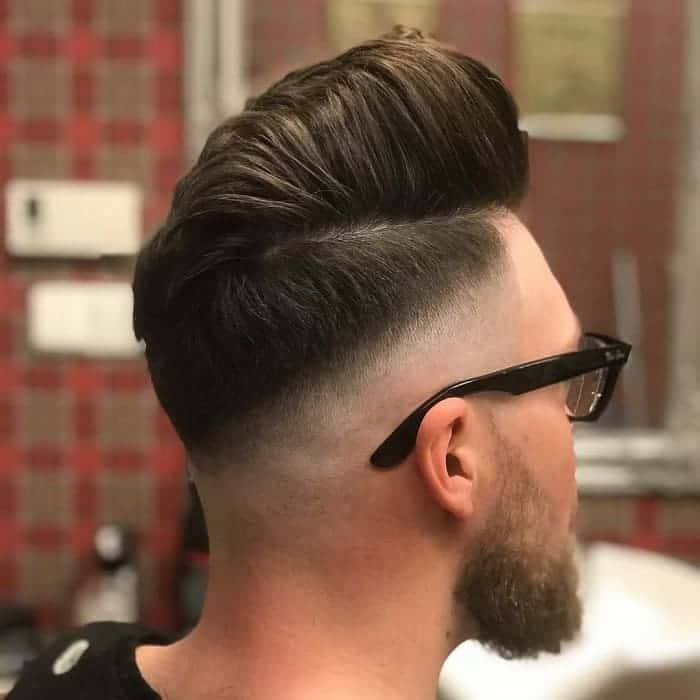 Low fades that show off skin look great when offset with a lot of hair on the top of the head. This full look is impressive but does take effort. Men with this style need regular upkeep to keep the skin showing.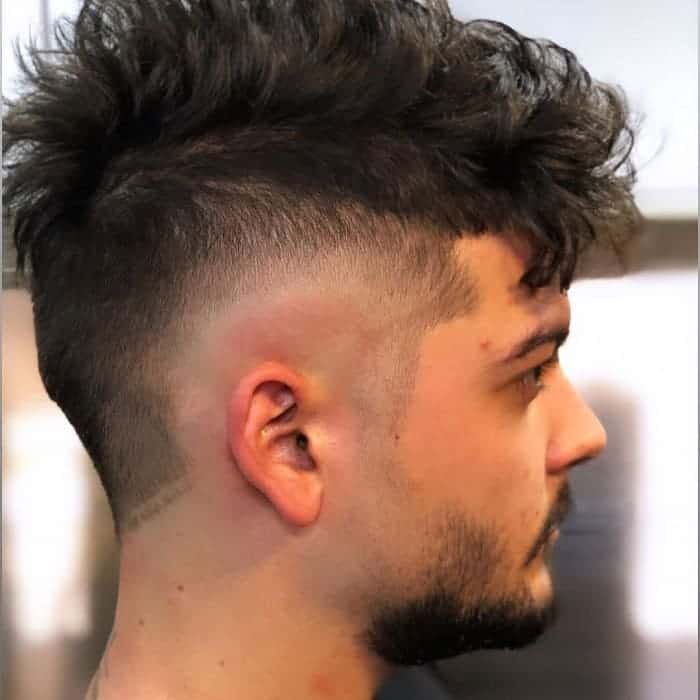 There's no reason why your face can't show skin around the ear. This is a high contrast look and one that only the most confident and bravest men will want to wear, as it is sure to attract a lot of attention and make a man stand out.
15. Short and Defined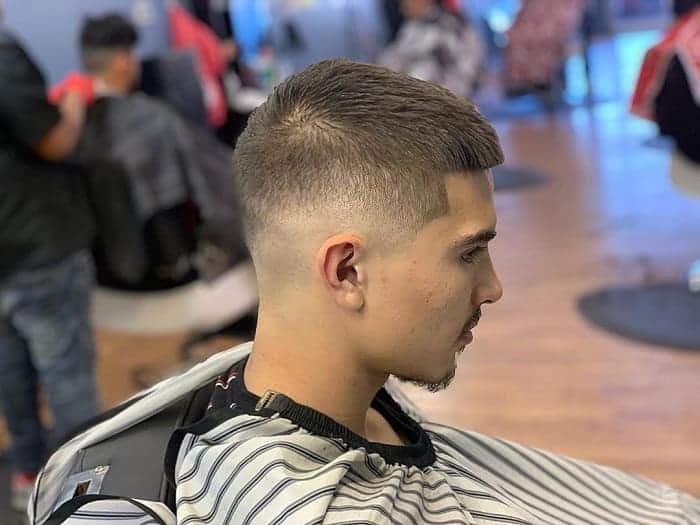 Men who want fades with the comfort of short hair all over may want to go almost bald. This low bald fade haircut is almost bald but has a little more length, which means that men need to wear some product to keep their hair under control.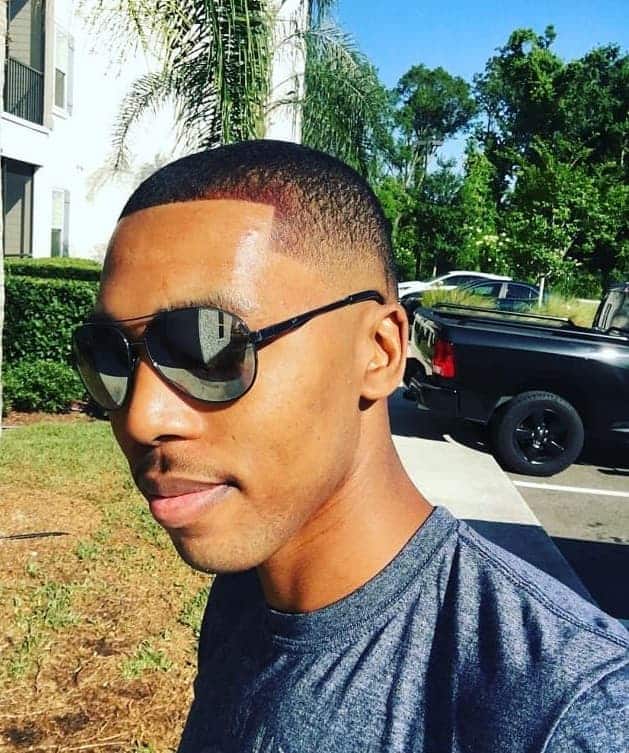 Confident men who don't want to spend time worrying about their hair in the morning will love this almost-bald look. A great fade is especially impressive when paired with very short hair on the top of the head, as this will allow the man's face and personality to shine.
Thicker hair looks great when combed over from a fade. Adding in a unique design is a great way to make sure that this style stands out, but a comb overlooks wonderful without one, as well. Defining the combover with the product is important to keep it looking its best.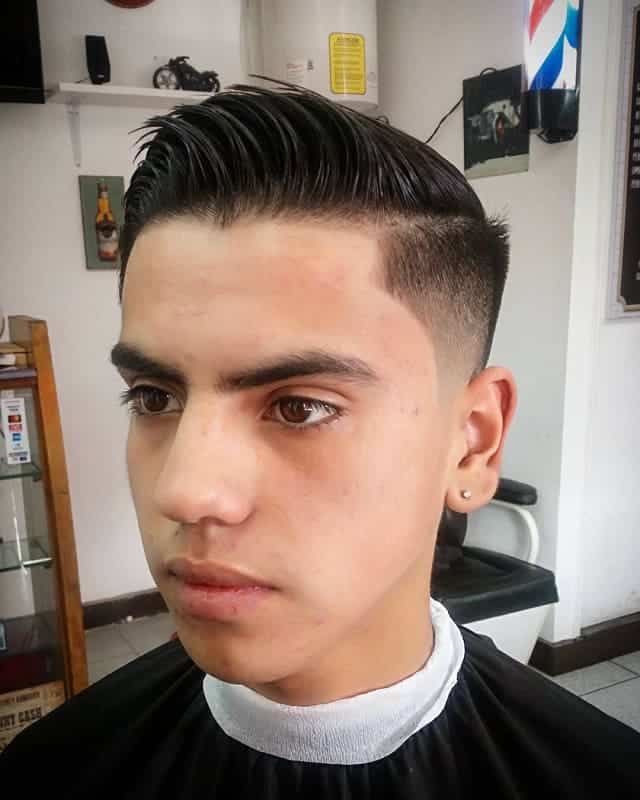 Slicker comb overs look clearly defined and won't ever appear soft, fuzzy, or unkempt. This is a great style for a man who is willing to spend a little more time on his hair in the morning and wants something that looks fresh and clean.
This low top fade draws a lot of attention, thanks to the hard part and the strong lines around the face. These are great features that are emphasized with the product and will make a man look fierce.
20. Keep Things Fresh with Texture and Movement
Men who want something fresh and updated will enjoy adding undulating movement to their hair. A low taper fade looks new and exciting when formed into shape and when the design of the hair draws attention.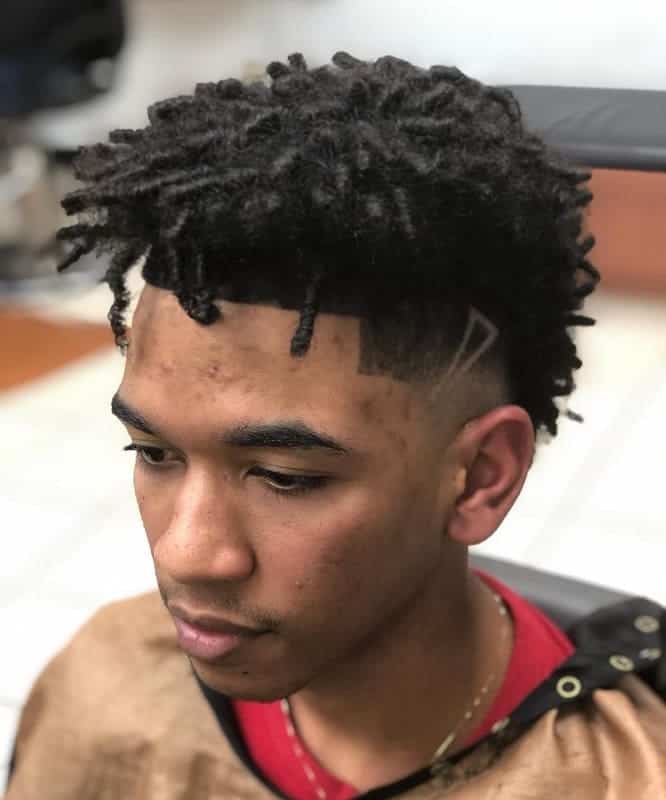 Natural curls on a black man pair perfectly with a low skin fade. The smaller curls add a lot of body and movement to the hair and prevent this style from becoming boring or commonplace. Adding designs on the sides makes it pop even more.
Make sure to embrace volume on the top of the head for a fun and unique look. This low fade haircut is fresh and clean thanks to regular visits to the barber and has plenty of volume and defined style which is sure to make any man look amazing.
This low drop fade is eye-catching due in part to the perfect fade on the side of the head, as well as the slick and perfectly defined top. It's the perfect style for the suave man who is looking to stop people in their tracks and make a great first impression.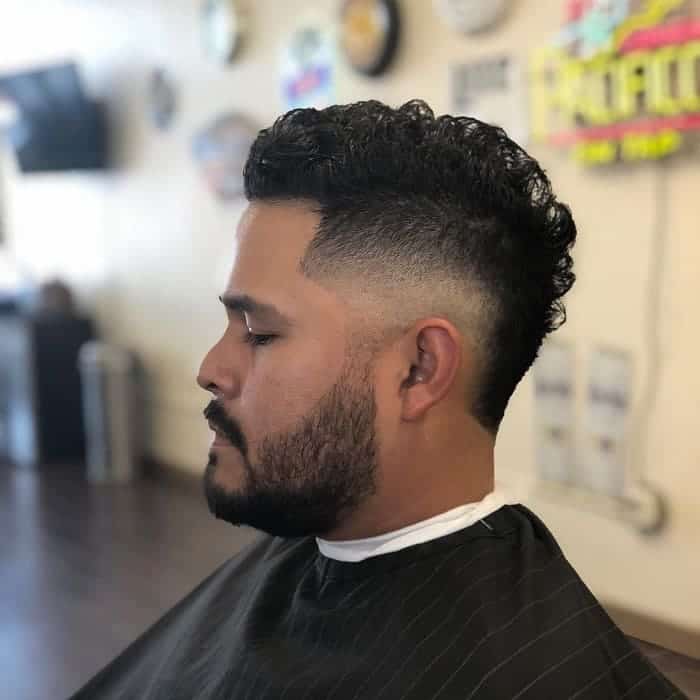 Men who have curly hair can embrace their curls for a look that is unique and fun. The low fade on the sides and back of the head allows the curls on the top to really pop. Keeping them shorter ensures that this style looks great in any setting.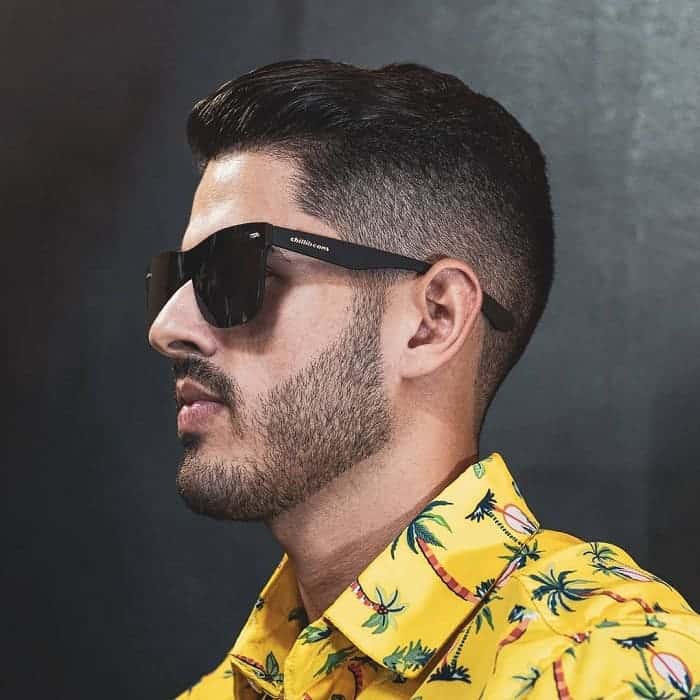 An undercut is a great style for men who want something a little different and daring. Pairing an undercut with a great low taper fade allows the style to shine and takes the focus off of the fade itself. This is a sleek look on a daring man.
26. Undercut the Top with Style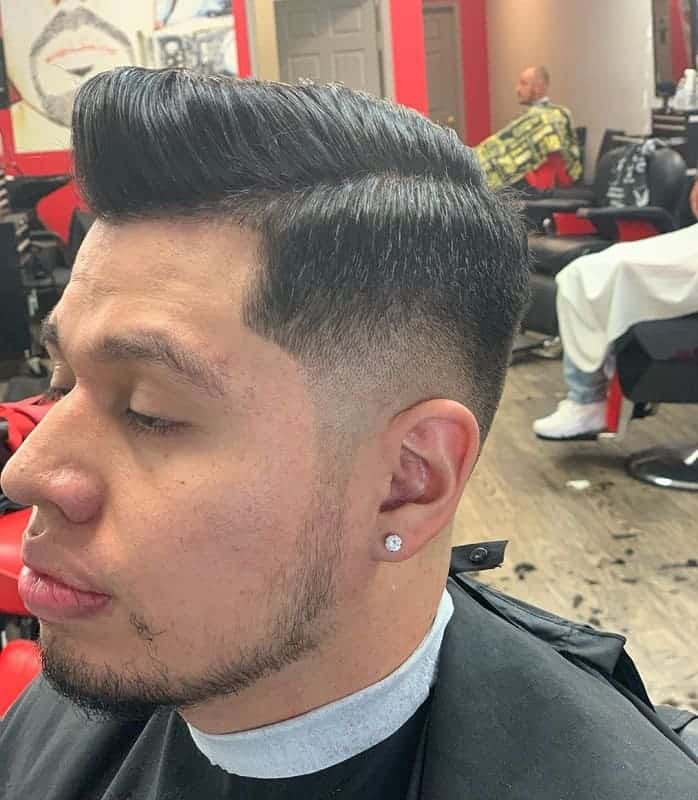 Allowing the top to grow a little longer and then undercutting it to add some shape and volume is a fun fresh take on this style. Men who embrace this style can easily wear it with a small beard if they want to balance out their face.
27. Define the Curls with a Hard Part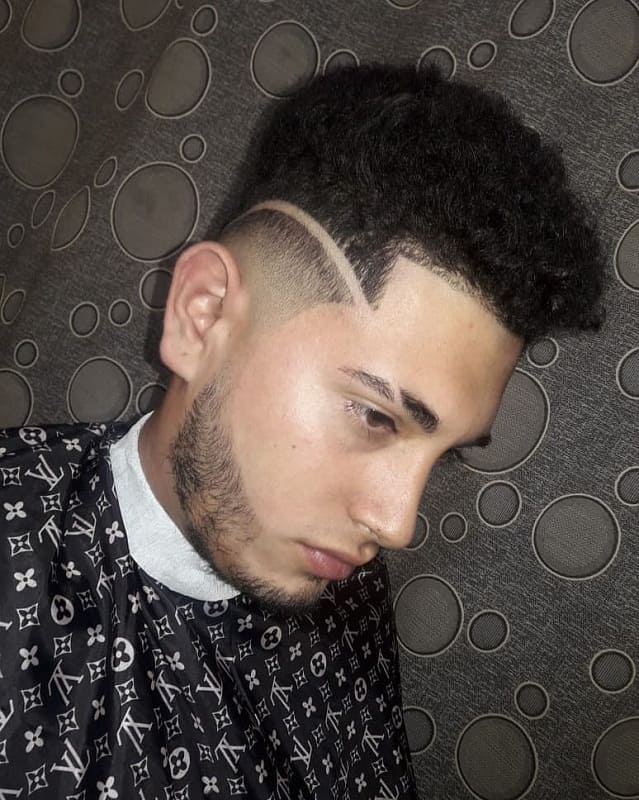 Men who want their curly hair to steal the show and be the star of their style need to rely on a hard part to do so. This curving hard part separates the fade from the curls and allows them to really add volume and interest to the cut.
28. Embrace a Gentle Fade
A gentle fade that ends in a soft mass of curls on the head is a great look for this long top short sides hairstyle. Men who opt for this look can let their curls add to their style instead of stealing the show.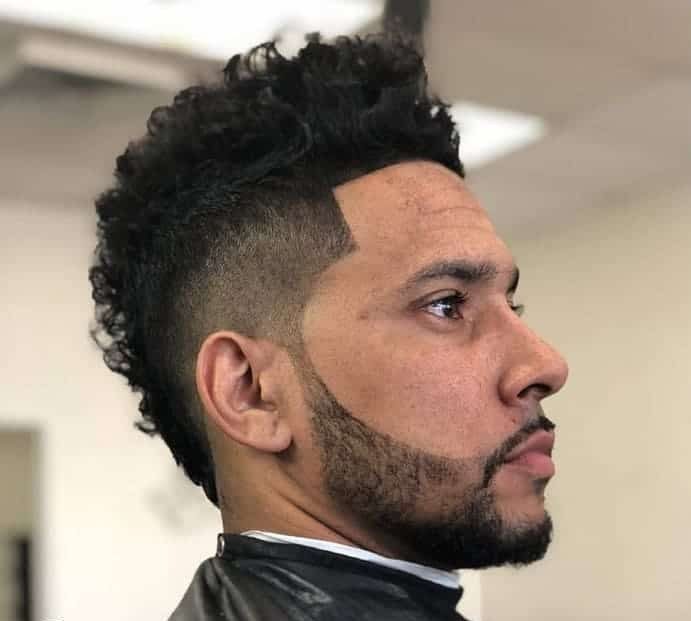 Curls add a lot of volume to a mohawk and offset a sharp fade. This low taper fade style is outlined with straight lines around the face and emphasized with a great beard.
30. Opt for a Spikes
Spiky hairstyle has always been popular, and this style shows why. The great low fade allows the longer hair on top to be even more impressive when it is styled. This is a great look for men who love to express their individuality.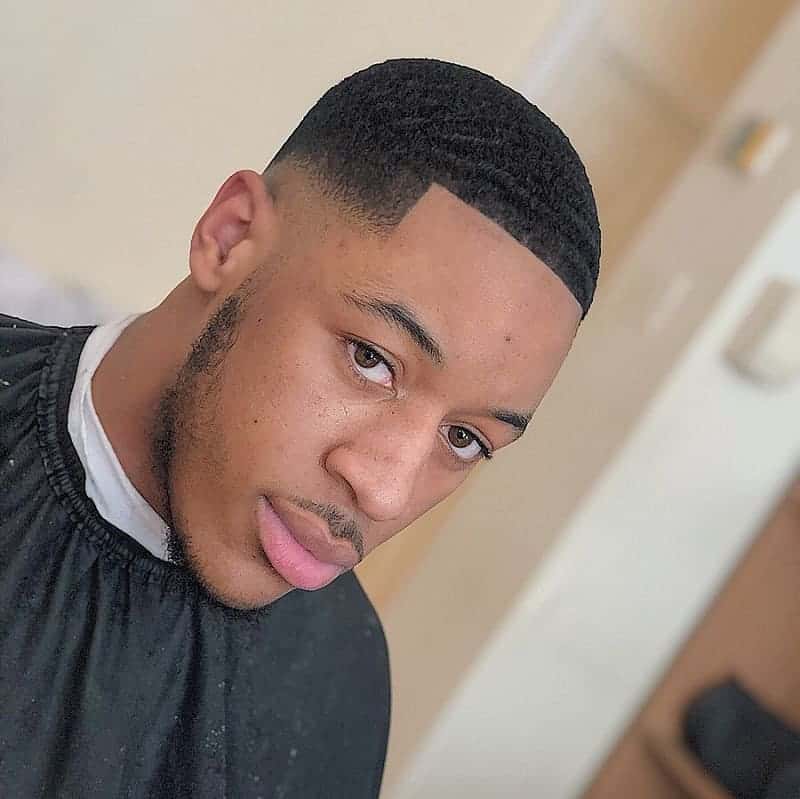 Natural waves in hair look great when paired with a fade. This movement breaks up the slick and smooth appearance of shorter hair.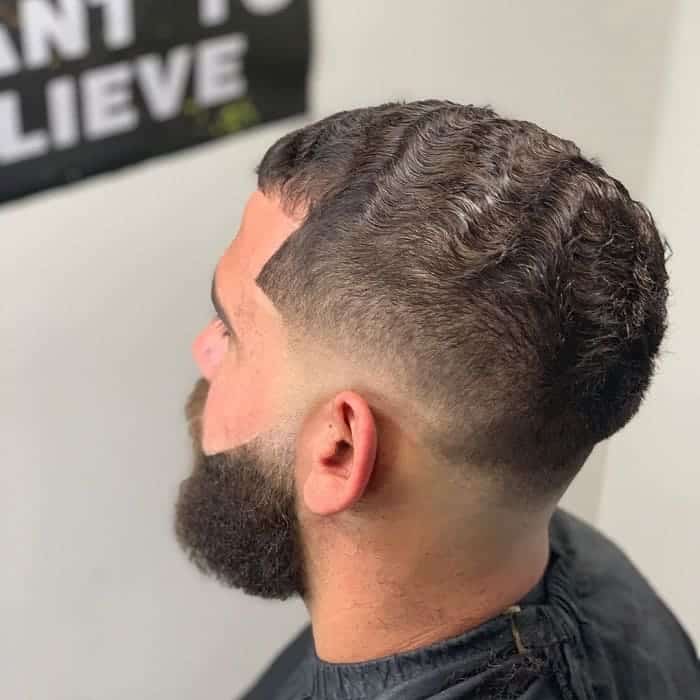 Men who want to show off the movement of their curls, but keep their hair shorter, can do so with this great style. It's a great way to embrace movement and keep cool at the same time.
33. Keep it Angular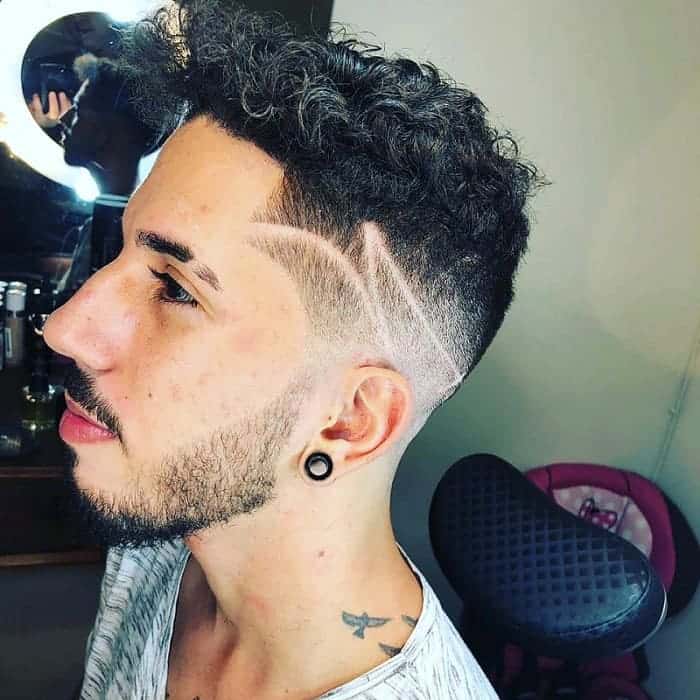 Angular hair design in a low fade haircut adds attention, especially when it is contrasted with softer curls. This is a great look for men who want something that will make them stand out.
34. Look for Something Natural
A more natural design can appear to flow from the face towards the back of the head. This will complement any waves in the hair and can make this style really pop.
A side part separates the low fade from longer hair on top of the head. Messier parts are great for men on the go who don't want to spend a lot of their time worrying about how their part looks and if it is very neat.
36. Enjoy a Defined Part
More defined parts are great for men with a lot of styles who want to show off their look. Pairing the part with sleek hair pushed to the side helps the part really stand out and ensures that the style looks fresh and clean.
Longer hair looks great pushed back from the face, especially when it has two different colors. Bleaching part of the long hair and leaving the roots and low skin fade the natural color is a fun and exciting look for any man.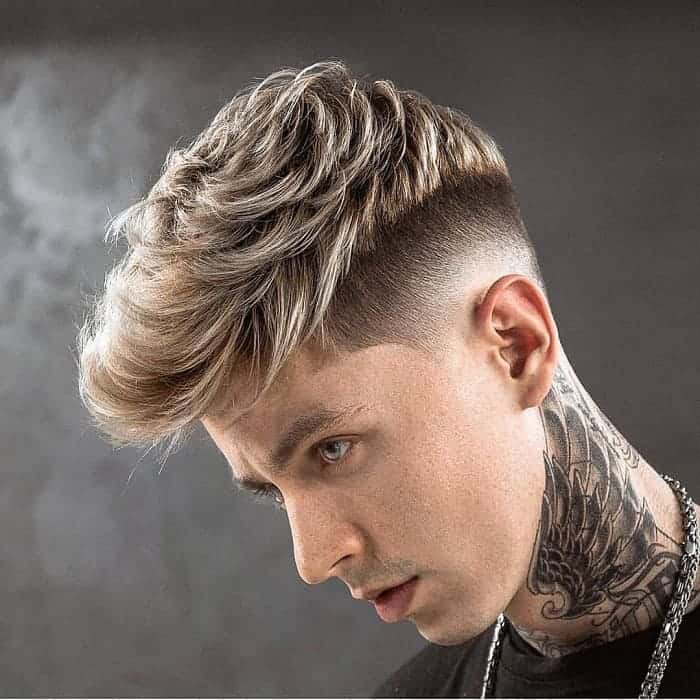 Pushing longer hair forward and controlling it with a little product helps this look appear natural and a lot softer than it would if it were slicked back. Keeping a strong fade that is clean and neat prevents the hair from looking messy.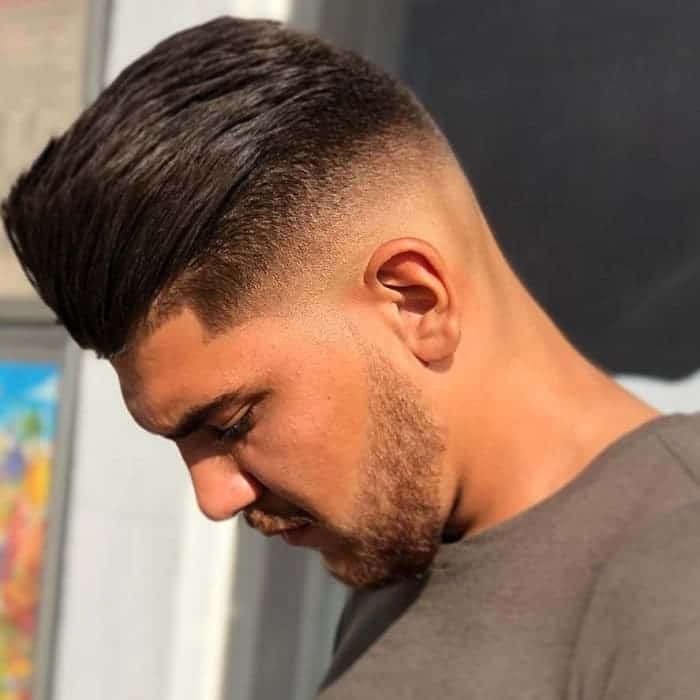 Pompadours don't have to have a lot of volumes, which makes them a great option for any man. This low fade haircut with slicked-back pompadour is a fun take on the traditional style and prevents the hair from being too tall or high off of the head.
40. Full and Bold Pompadour
Full pomp, complete with styling product and swoop, is offset with a hard part that really helps define the style. This looks great with slightly longer hair on the sides before the fade starts.
When you opt for one of these great low fades, then you are sure to feel your best. Make sure to consider if you want the volume of your hair to be a part of your look or if you are looking for something that is easy to take care of and doesn't require a lot of upkeep. Working with a great barber that you can trust is the best way to get a low fade haircut that you love.