Men with long hair are constantly looking for new ways to style their mane. A slick back bun is a great way of keeping the hair out of the face and still look effortlessly cool. They are simple, utilitarian, versatile and stylish.
Amazing Slick Back Bun Hairstyles
If you're a fan of slick back hairstyles and also want to tie your long hair into a bun, check out these 5 slick back bun hairstyles for men to add an instant appeal to your look.
1. Slick back bun with an undercut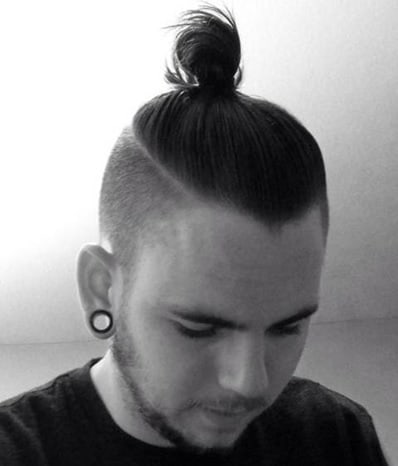 With man buns being considered the ultimate hairdo of the year, you can easily spot slick back buns all around you. If you want to stay ahead of the crowd, you need to spice up the regular bun with an undercut. Grow only the top part of your hair to about 6-7 inches while keeping the hair on the sides short. Don't cut the hair on the top for 4 months at least to get a decent top knot. Now trim or shave the sides to a super short length.
2. Slick back bun with a messy top
There is nothing more attractive than men with messy hair. Create a casual and effortless look with a men's slick back bun that looks straight out of bed.
For this, you will need to grow your hair to a length of roughly 7-8 inches. Pull all your strands to the center of the head and tie them together into a knot. Make the knot tight for a clean slick back bun but don't use a comb. You can leave a few locks hanging for a soft messy appearance. This hairstyle is perfect for a lazy and laid-back look that's still very chic and sexy.
3. Colored or Dyed slick back bun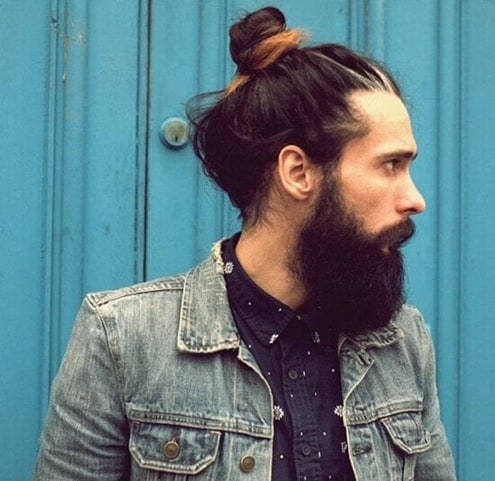 Want to add a dose of personality to any slick back bun hairstyle for men? Just color a part of your hair for a two-toned effect. You can get some gorgeous highlights to add texture and depth to your hair. You could also use different shades of the same color to create an Ombre. Learn how to do a man bun here.
Keep a beard that's a different color to add a whole new dimension to your look. If you're feeling wild choose bold colors like red, blue or purple for your top knot.
4. Braided slick-back bun hairstyle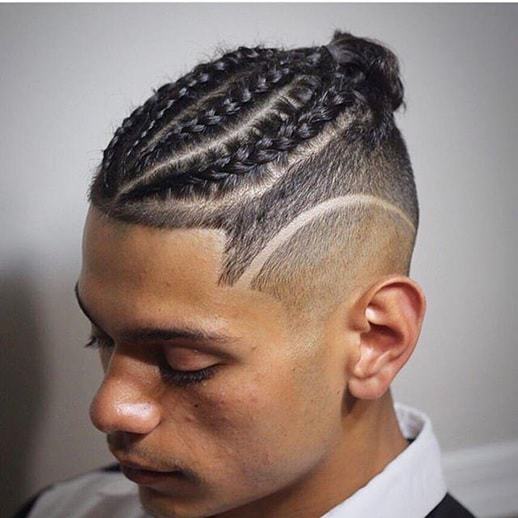 Look free-spirited and playful by adding braids to your bun. They are fairly easy to get but look insanely stylish. It also adds a boho hipster vibe to your hairstyle. If you have trouble braiding your hair you can also get it done in a salon. You can create various designs with your braiding, so the possibilities are endless.
Curly Hair: What Styles Are Trending Right Now?
5. Full bun hairstyle for long hair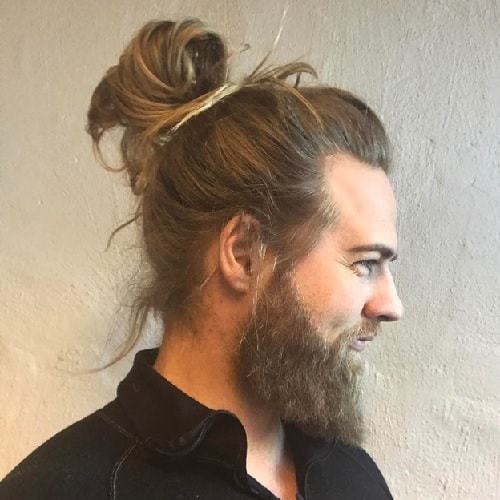 The king of men's slick back bun has to be the full bun. It is a classic look that never goes out of style. In order to sport this look, you will need to grow your hair out to at least 9 inches. Pull all your hair towards the center and tie it into a bun.