Hipster haircuts come in many forms, which are inspired by different styles throughout the years. Often these haircuts are different kinds of variations of classic hairstyles. They are a perfect description of a little bit of old and a little bit of new.
The idea of mixing old and new together has paved its own way in today's world. Some of the well-known examples include fade, comb-over, messy look, man bun, etc. If you are interested in any of these or much more you should keep reading!
Unique Hipster Hairstyles for Men
Our experts have carefully handpicked 25 best of hipster haircuts that men can explore. Have a look and get inspired.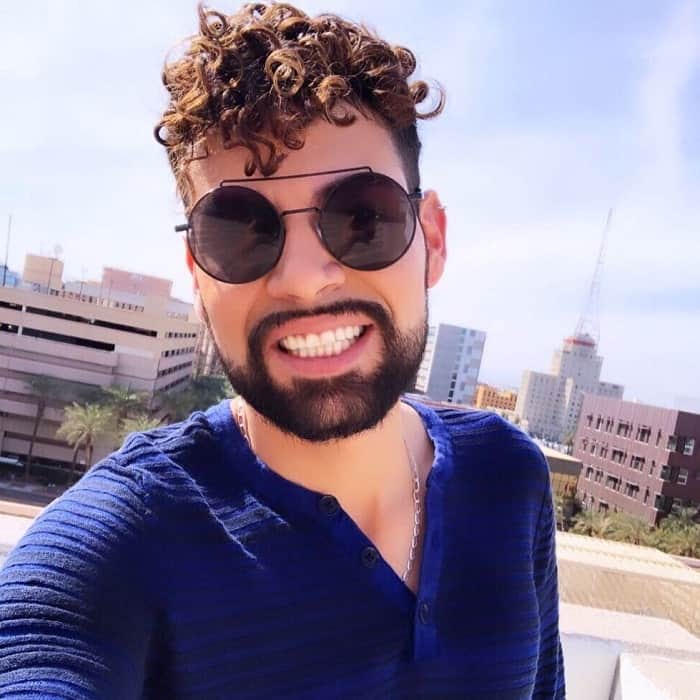 Often, people assume that undercuts can only be worn with sleek, straight hair. They couldn't be more wrong. Curls compliment undercuts equally, making the curls stand out even more so. You could wear this hipster men's haircut anywhere.
To get this hipster hairstyle might be a little tedious because it will require you to grow your hair a certain length. Although, if you already have long straight hair and intend to change it up a bit, this haircut is ideal.
The undercut makes the pony more evident than usual, in addition, the sleeked back pony completes the clean look perfectly.
3. Short and Casual
If you are the kind of guy who is into low maintenance when it comes to your hair, this haircut is perfect. You get to keep your hair short and put absolutely no effort in styling it. A beard would complement this hairstyle perfectly. You could wear it to all occasions because of its versatile look.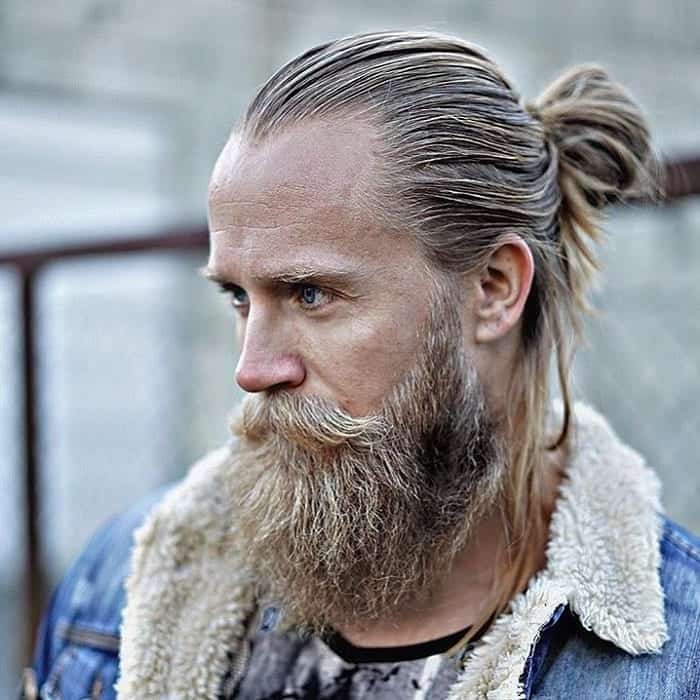 A slick back bun, when tied in the form of a knot, has been one of the most appealing long hipster hairdos for men in the previous year. Till date, this hairstyle turns heads, and now is the perfect time to get it.
All you need to do is pull your hair back and secure it. This hairstyle is perfect for where you need to sport it. It is clean and stylish.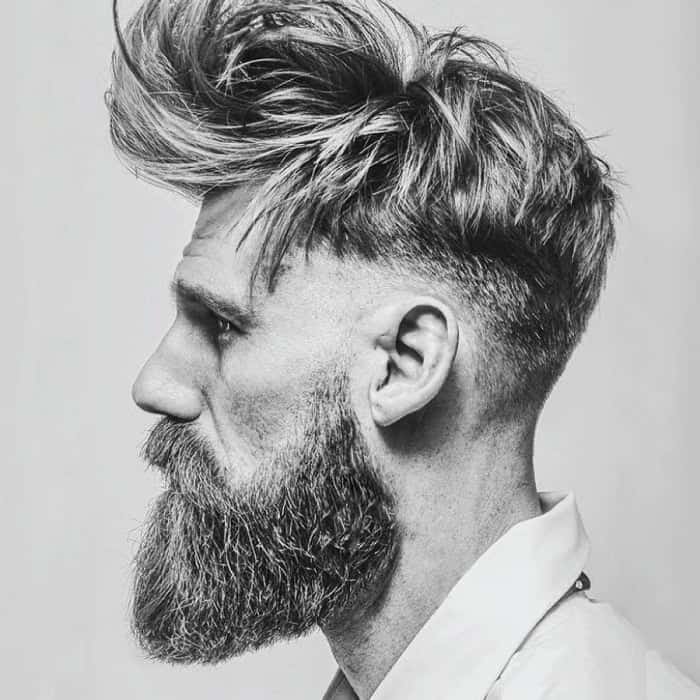 This hairstyle is perfect for a style statement. It is extravagant, chic and sexy. It might be a challenge to style it on your own, but there is nothing a good hair wax can't do. The layered hair with the undercut looks amazing as an entire look.

Skin fades have recently gained a significant amount of popularity. It brings a new dimension of edginess when added to a haircut. The comb over pompadour on top compliments the skin fade perfectly. This hipster haircut is the right balance of fun and clean and hence can be rocked wherever necessary.
This hairstyle is extremely similar to a slicked-back hairstyle. The only visible difference between the two is that here you can visibly see the wet gel-like finish.
This hairstyle is perfect if you have medium hair and you need a more chic way to style it. When medium length hair is styled this way it looks more sexy and chic.
This hairstyle for hipster guys would work perfectly with short to medium length hair. All you would be required to do is sleek your hair back neatly, and you are ready to go. The low undercut adds a clean look to it that it wouldn't have otherwise. This haircut is perfect if you haven't had an undercut before.
Side sweeps can be obtained with medium to long straight hair. The undercut and side sweep together to compliment each other. The hairstyle looks fun and neat all in one. It is perfect to show off your personality in an innovative way.
Here you can see that the knot bun is tied in a different manner than this. This messy bun is more suited for longer hair. The messy look adds to the sexiness of this hairstyle. You could wear this hipster hairstyle anywhere and definitely be recognized for it.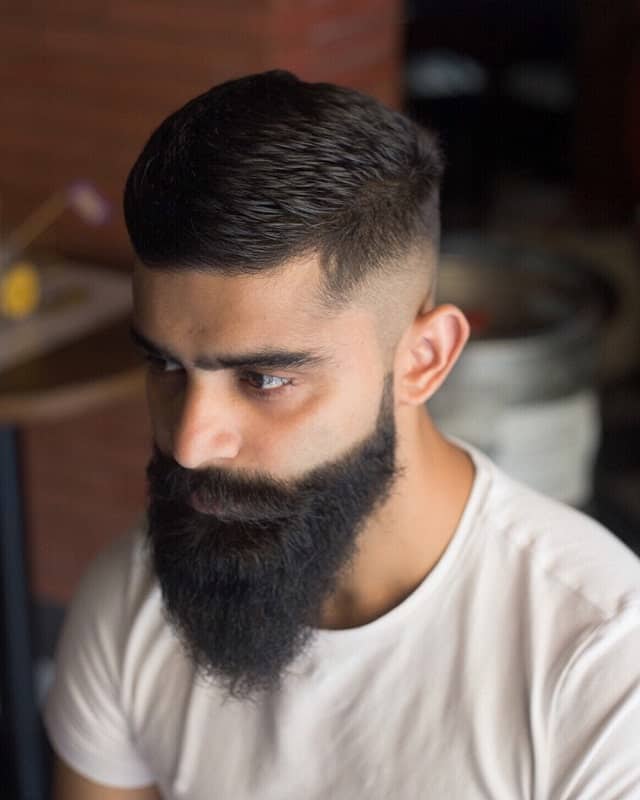 One of the best ways to add to your short hair is having a long beard. It somehow balances the entire look and give it a more classic feel and look. This men's hipster hairdo is perfect if you want low to minimum maintenance. All you need to do is comb your hair to one side and be out of the door.
If you want a little bit of change with your high pony, this hipster boy hairstyle is ideal for you. All you need to do is add a tapered fade to the sides. This will make the hairstyle more sleek, chic and clean.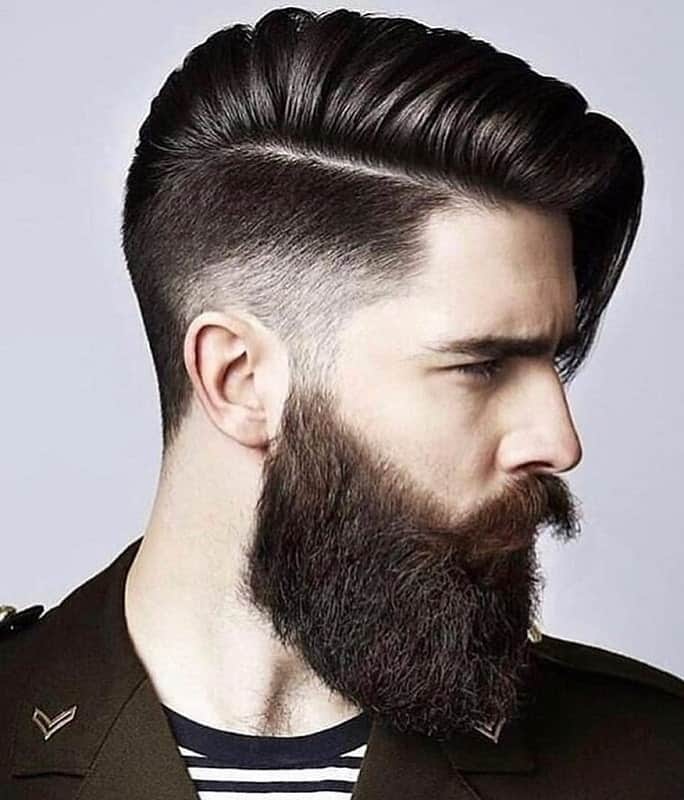 If you are looking for a hipster trend that you could also wear to the office, this one is it. This faded undercut with an evident part is ideal for formal and semi-formal situations. It might be a little of a commitment to style this hair. But when the haircut is styled to perfection, it looks sharp and respectable.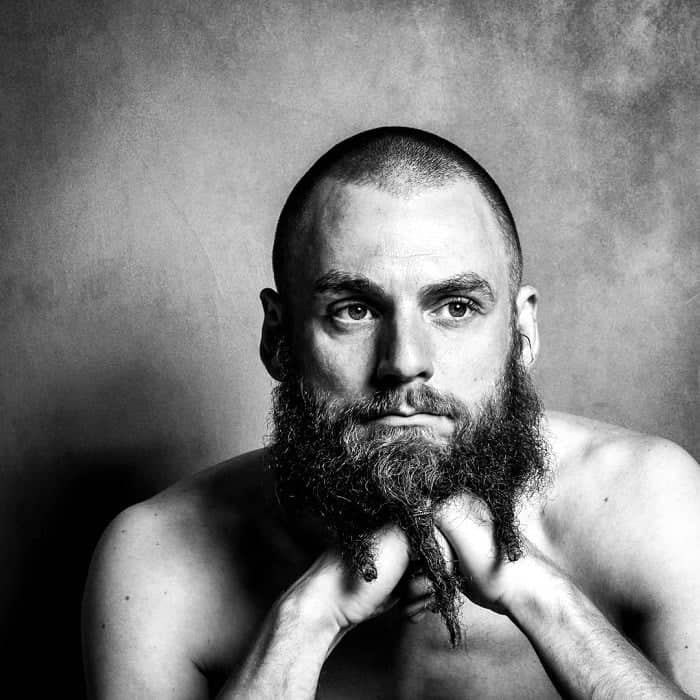 The buzz cut on it own might look military-like, but pair it with a beard and you have one of the best hipster hairstyles for guys. Again, the beard balances out the fact that you have little to no hair on your head. This hairstyle is the hairstyle to go for this season.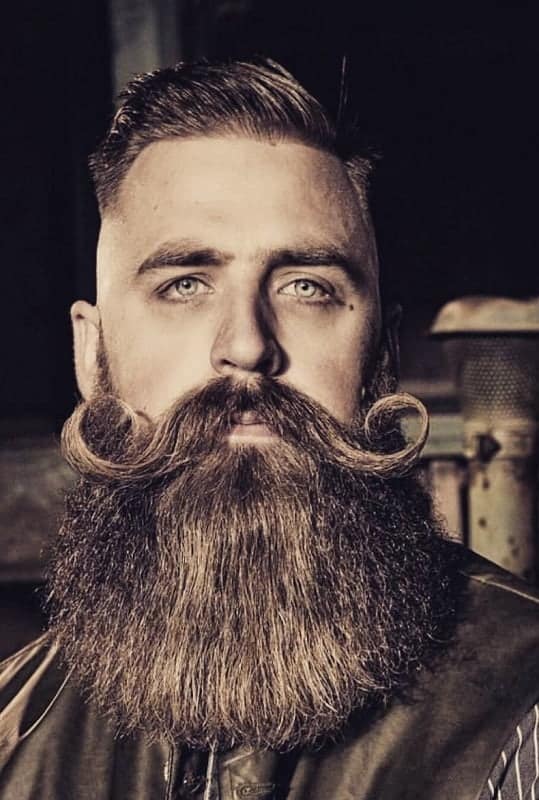 The sleek pompadour with undercut is one of the most liked and bellowed classic hairstyles. Styling it with the modern undercut somehow makes it even sexier. This hipster haircut is empowering and manly. No matter where you wear it you are going to get loads of attention for it.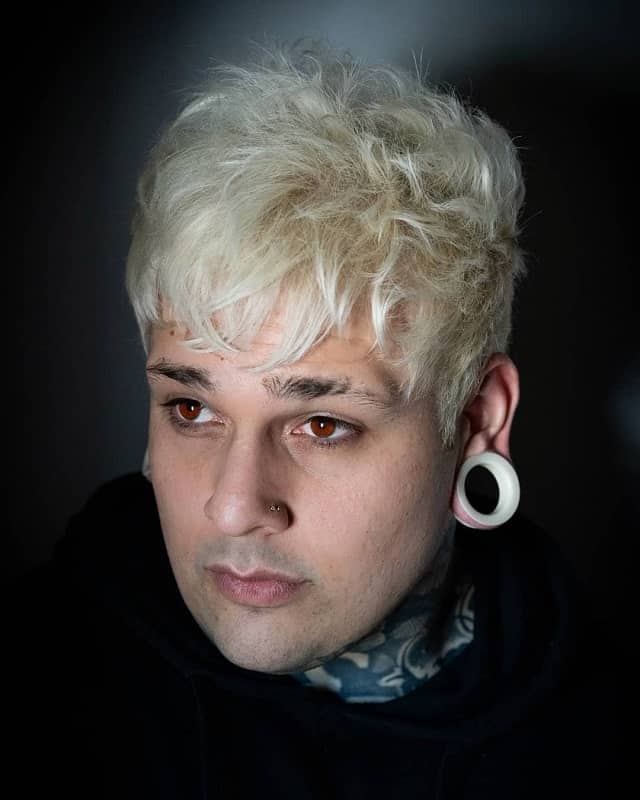 If you are someone who has abroad forehead this platinum blonde haircut is perfect for you. You could add oomph to the entire hairstyle by going blonde. The textured layers look perfect and will allow your hair to look voluminous than usual.
17. Sleek Wave Hipster Hairstyle
This is another great variation for a sleek side sweep. For this hipster hairstyle, all you need is medium length hair. It would take a minute or two to comb it out to one side and set it down, but other than that its low maintenance. This hairstyle is a perfect mix of fun and clean.
This half up, half down topknot has recently gained a lot of attention. It is one of the best ways to keep your long hair and still look clean and chic. All you need to do is take half of your hair and secure it in a know at the middle towards the back.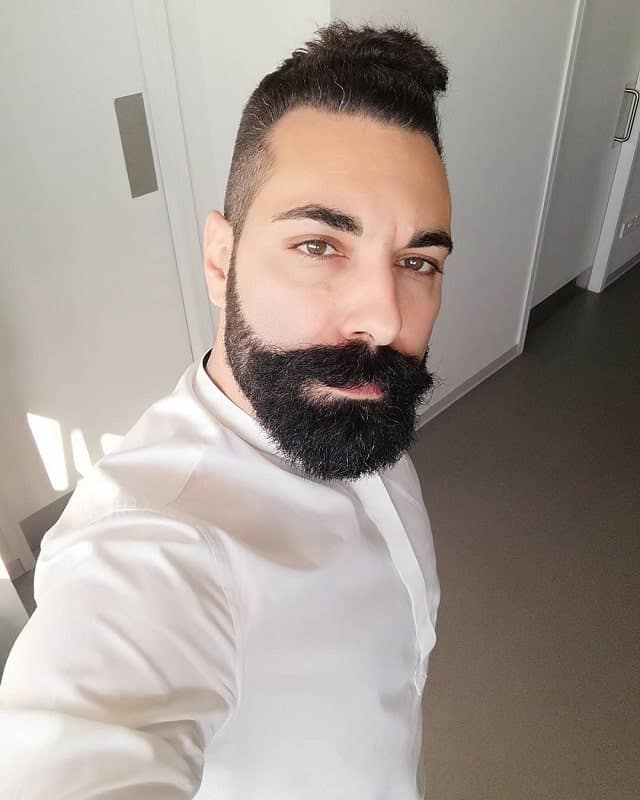 This hairstyle for hipster guys is great for casual outings and a fun night out. It might take a while and a little pomade to look like this, but it is worth investing in. The undercut makes the hairstyle even more appealing than usual. It is perfect if you don't mind investing time in styling your hair.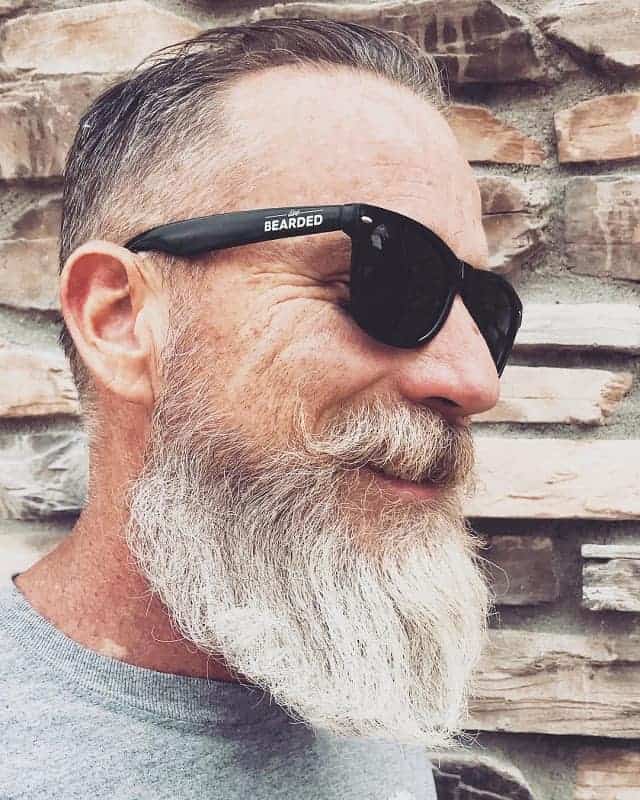 You honestly don't need really long hair to achieve the sleek back look. All you need is good pomade that will hold your hair back. This men's hipster haircut is chic, classic and sexy.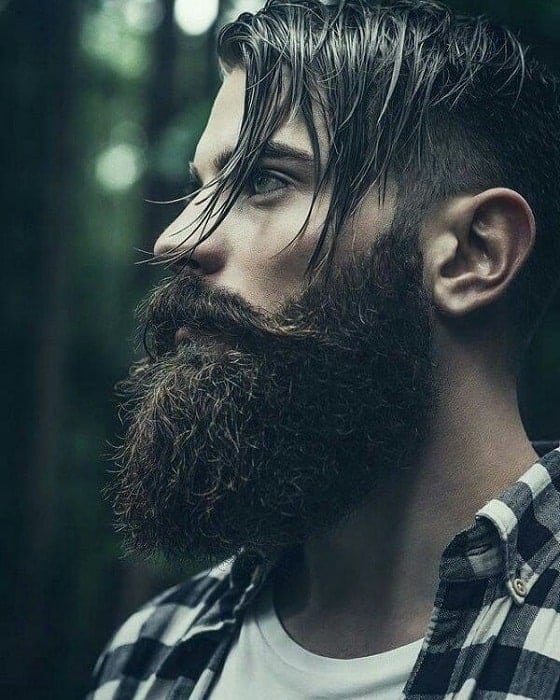 Another great variation or option to the regular side sweep is by cutting the hair in an asymmetrical manner. This adds edginess to the hairstyle. A full beard and smooth tapered sides compliment the hipster look as well.
22. Preppy Haircut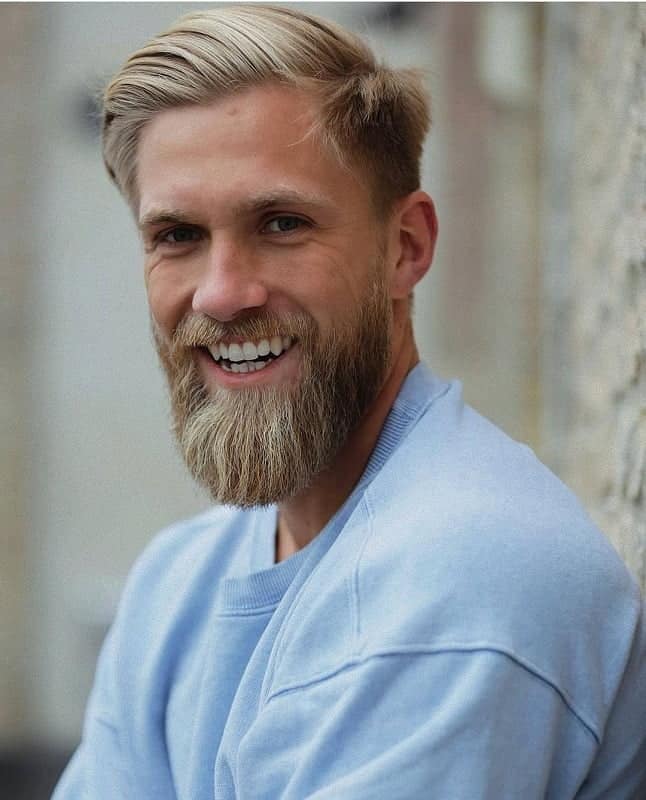 This hipster hairstyle is like a side pompadour. It is perfect for when you want to look like you put effort into your hair. It looks stunning and sexy, perfect for any event. It can be worn formally and just for a night out as well.
This hairstyle is perfect for some who has more textured and wavy hair. The wavy hair adds to the look, completely opposite to the sleek back look. All you need to do is gather your hair and tie it towards the back. This haircut is like a sexier, chicer surfer boy style.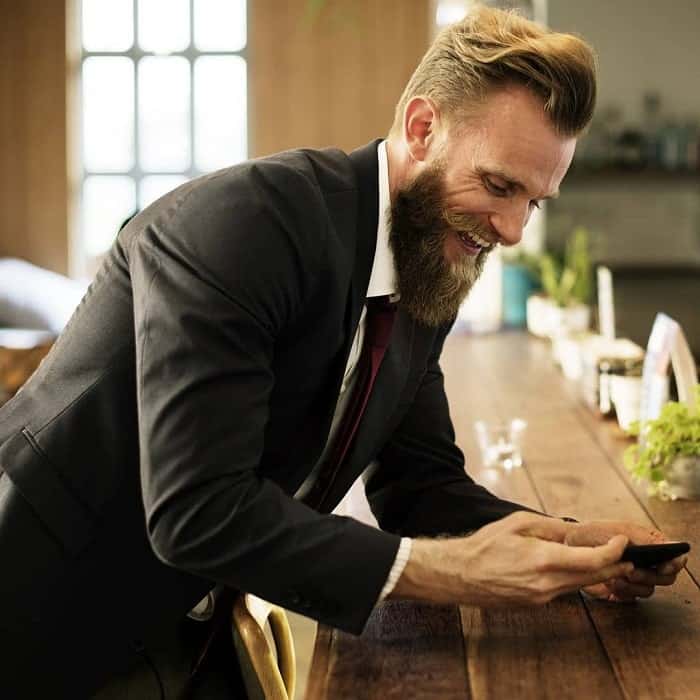 This haircut is somewhere between a messy hipster haircut and a sleek back hairstyle. The texture allows you to sleek your hair back but in a more laid-back way. This hairstyle is perfect for a semi-formal event, where you want to look sexy and fun.
25. Extravagant Quiff
This hipster men's hairstyle is definitely and completely a fashion statement. You would need a significant amount of pomade for this hairstyle, but it will look amazing at the end. The undercut adds perfectly to the sleek straight-up look. This look is fun to play with every now and then.
Hipster haircuts and styles are the hairstyles you want to play around with this season. They are the perfect classic relaxed look that everyone is into.
These hairstyles honestly make a man's appearance change completely. You are sure to look sexier and more handsome than ever before. So don't miss out, instead take inspiration from the hairstyles above and make your hair appointment now.