Short quiff haircuts have been around for a long, long time. They just never get out of style, do they? No matter if it is your prom night, a business meeting or your proposal night, a short hair quiff will never let you down.
All of us secretly hope for a hairstyle which is easy to make every morning so that we may catch a little extra sleep, don't we? A quiff for men with short hair is just the right hairstyle in this aspect.
How to Style Short Quiff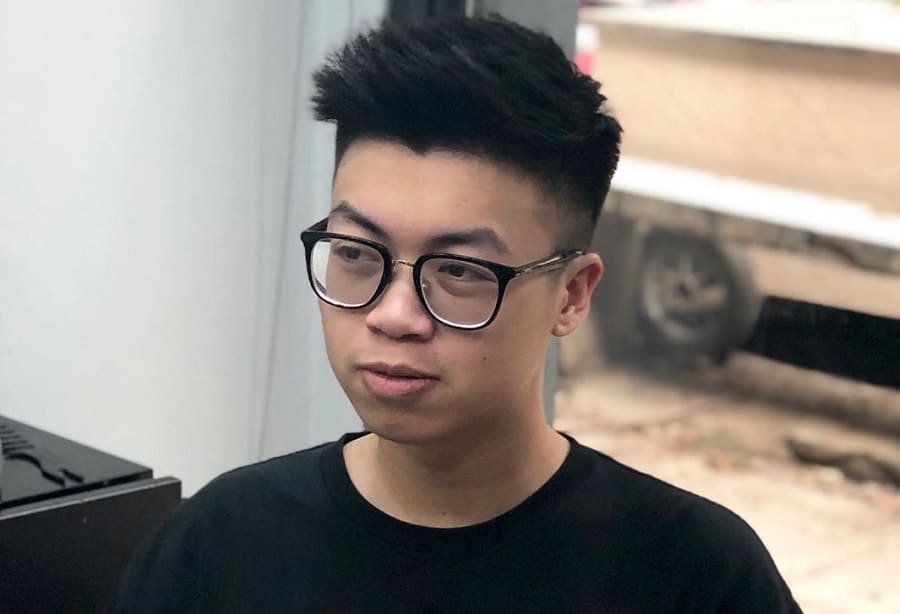 This amazing hairstyle needs mere minutes to get the perfect look. Here are the things that you need to make a Quiff.
A hairdryer.
A rolling brush.
Hair gel.
Hairspray
When you have all these things at hand you have to follow these steps to get the most amazing hairstyle.
After washing your hair, blow dry your hair into a short quiff.
While blow drying keeps teasing your hair in shape with a rolling brush.
Meanwhile, apply some styling gel to make the style reach its desired shape.
In the end, spray a hair mist on it to make sure that it stays in its places throughout the day.
Watch The Following Tutorial to Learn How to Get & Style Quiff with Short Hair
Amazing Short Quiff Haircuts
Here are 11 of the timeless short quiff variations for 2023.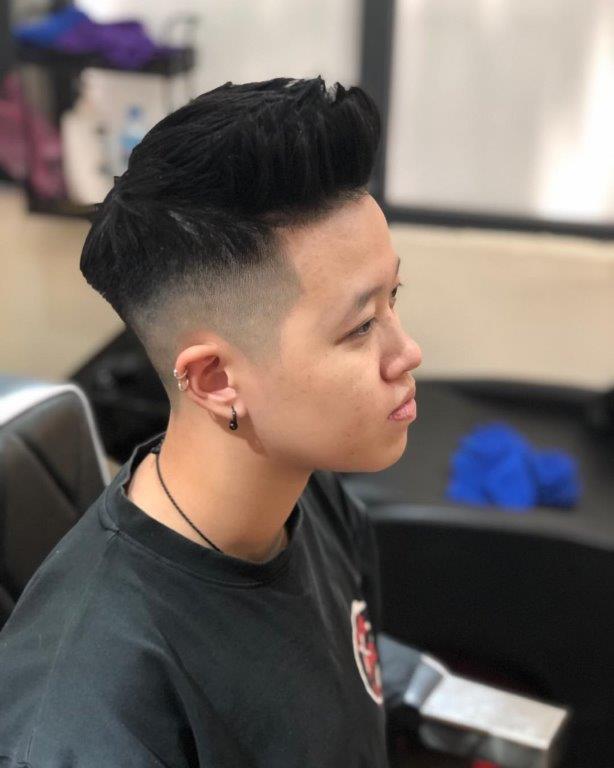 A short quiff and tapered sides are the best of the friends as they complement each other so well. This quiff has all of the combed-over gently to have a friendly appearance about them.
The sides are gradually tapered to have a medium fade which pronounces your facial features. When the look is so well balanced what else do you need to rock it?
2. Low Faded Quiff
If cool and attractive is what you are aiming at then this one is perfect for you. The quiff is perfectly upright while the short hair behind it is just in its natural place. A little gel and some combing are all that this needs to be completed. The low fade at sides merges well with the hair at the top as well.
3. Two Toned Quiff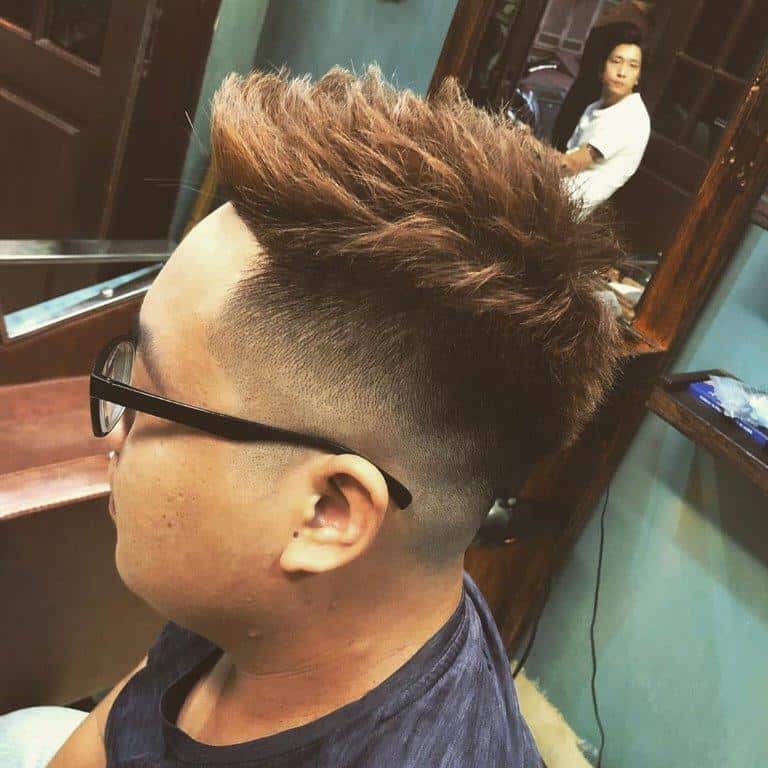 Why settle for a single toned short quiff haircut when you can have more fun with a twin colored one? This one has a black base with brown Quiff at the top making things more fun. This variation is fairly modern and is sure to not go out of style for many years to come. The sides have a low to medium fade to perfect it.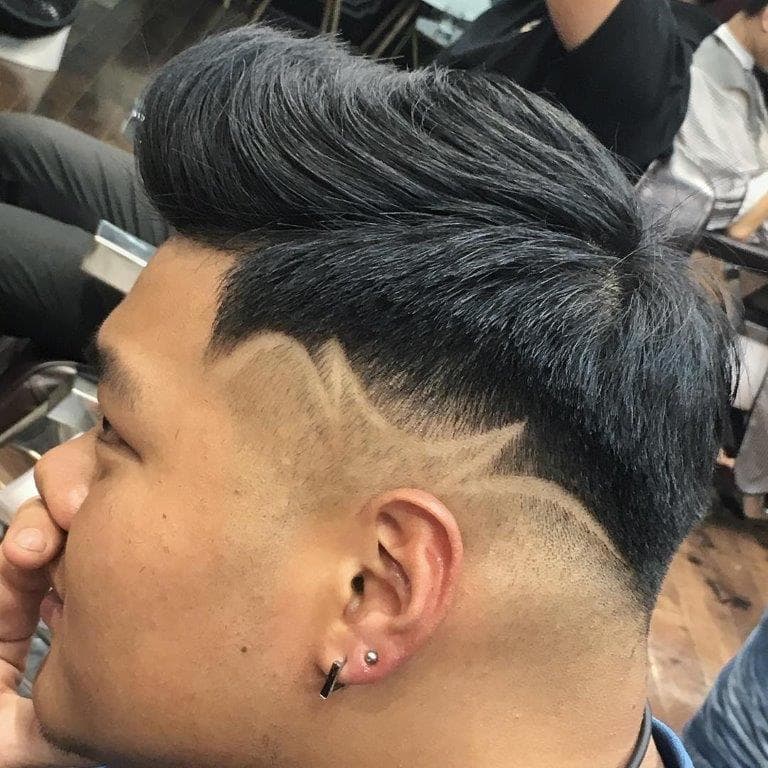 If you have a cool artist in you and want to show it to the world then go for this one. The defined design has a stylish curvy appearance which keeps people curious as to what kind of personality do you have. The fade below the design is needed to make it more prominent so that it does not merge with your skin.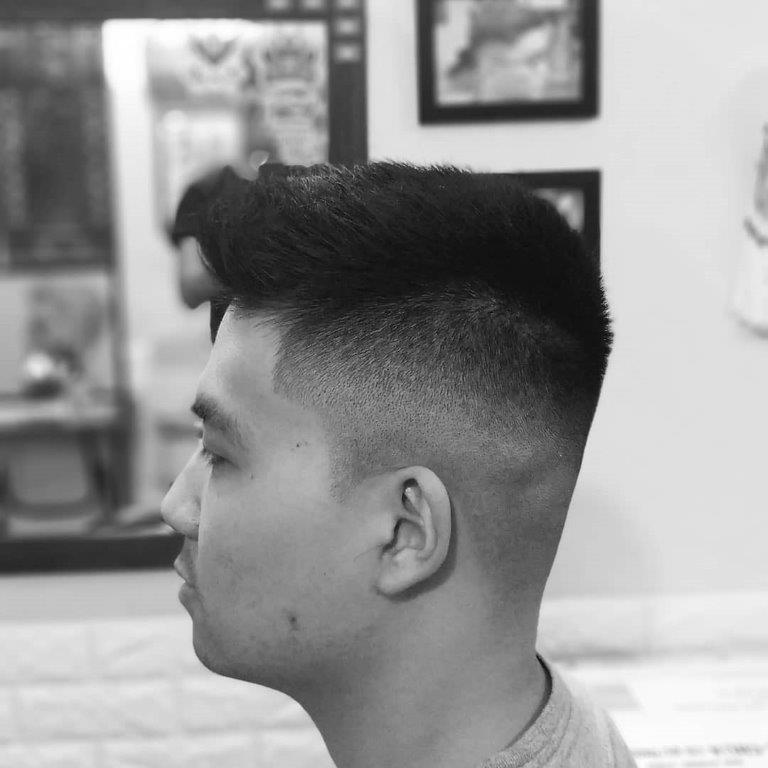 If you want a hairstyle with a short quiff which has a sleek and smart aura to it then this flat-topped quiff is yours for the taking. The top of the quiff is in line with the hair at the crown making it symmetrical and stylish. The high fade begins from an upper level than usual bringing a dramatic vibe and funky coolness to it.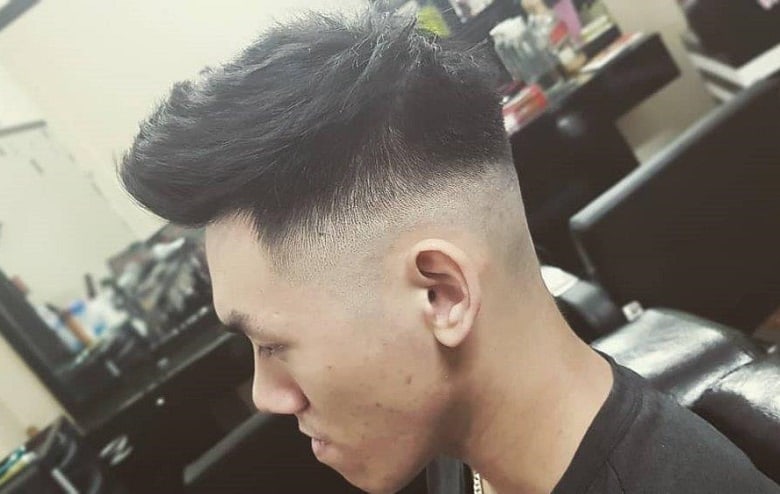 This short hair quiff is perfect for all seasons as it has a skin fade which looks classy in winters and protects you from sweaty hair in the summer. The top part also has a nice roughness which looks cool as well as attractive. The backside has the same length of hair as the top part making it even better.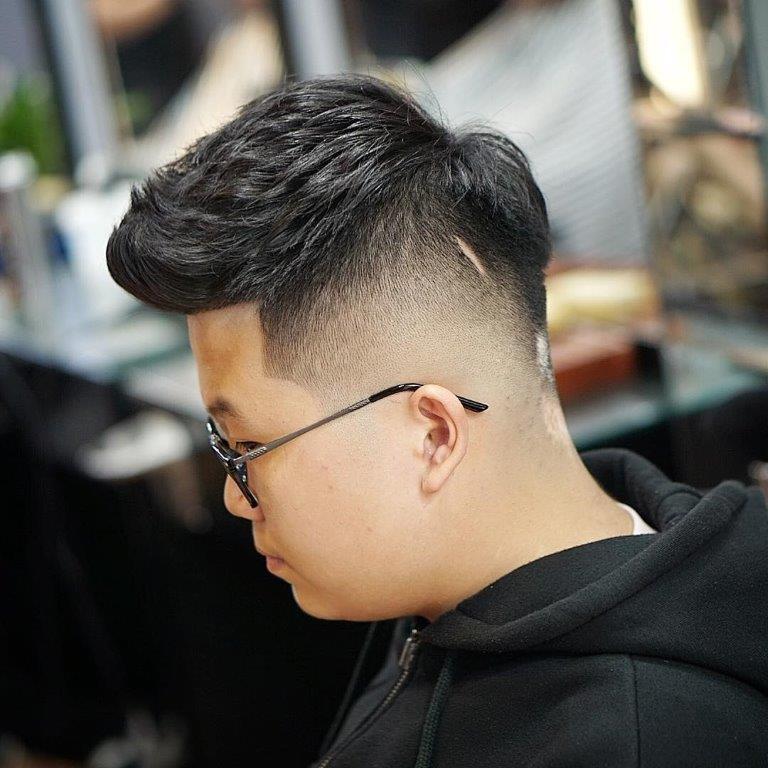 This quiff on short hair is a funky variation which you are going to love. The quiff is all good and impresses at the front while the hair at the back is disconnected due to a high fade. This is best for young men and guys who love being cool at college.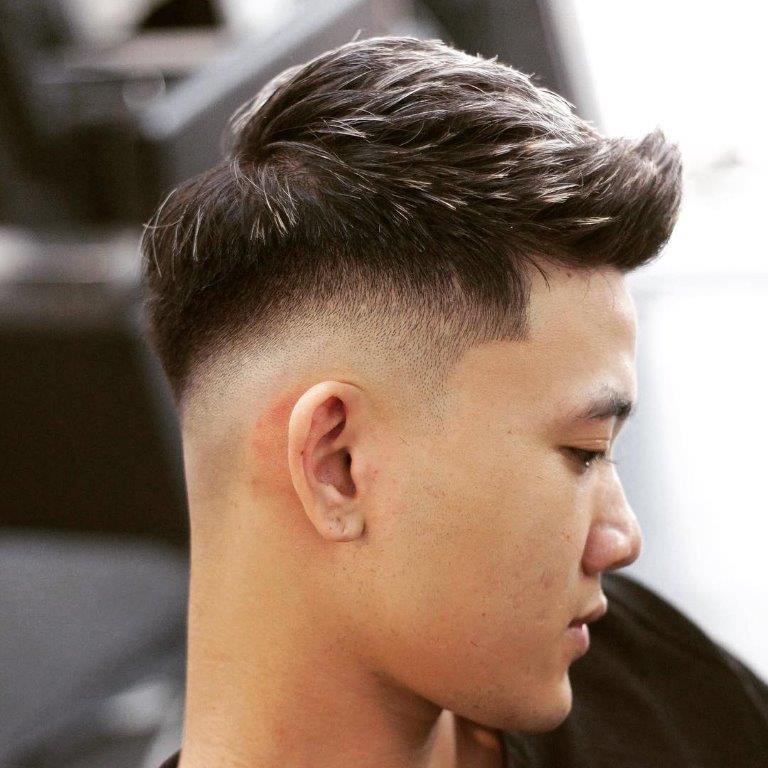 This is an artistic alteration of the classic short quiff haircuts as it has a curvy base. The curvy base runs right to the back of the head making you look cool and creative. The high fade lets you get in a tattoo too if you want it.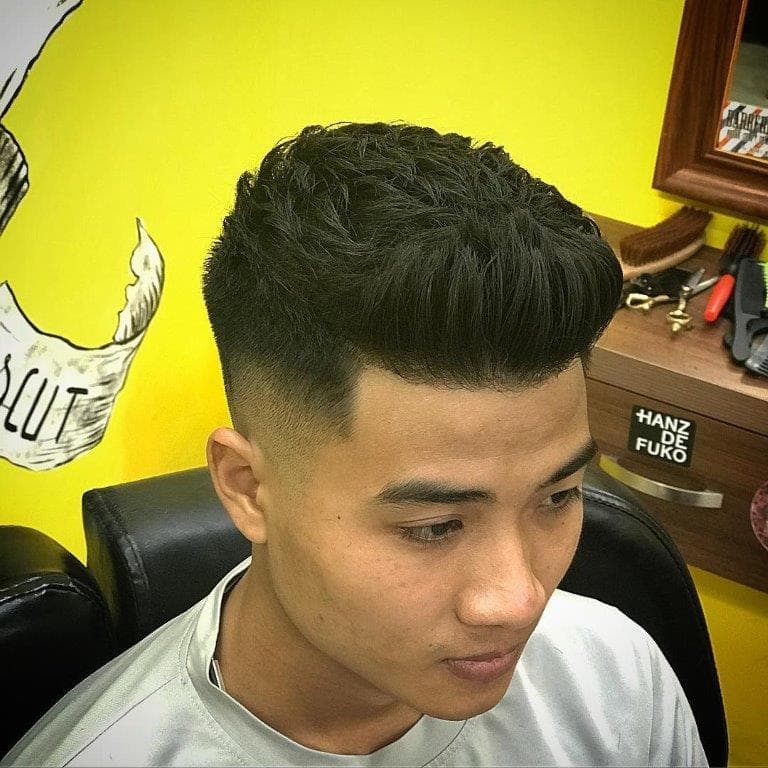 If you have a thinning hairline then why not hide it with an imaginative style. You can go for a circular short quiff which shapes up your hairline, making you look younger. There is a tapering at both sides of the head to complete this hairstyle.
10. Asymmetrical Quiff with Temp Fade
If you love being bold and unconventional then try your luck with this amazing short length quiff variation. The part towards the crown has longer hair than the quiff at the front creating a mysterious haircut.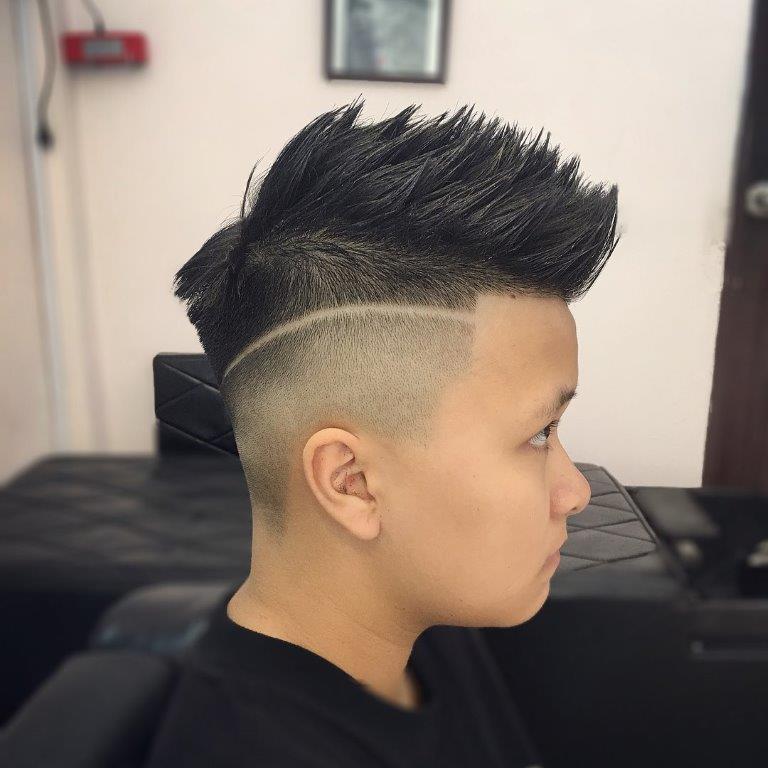 This quiff for short-haired men is quite a modern version where all the hair at the top is upturned. The sides are highly faded with a line running through them.
So, these are some of the most amazing short quiff hairstyles. They are so easy to make that you will love the styling process!