Men love to be a little messy and carefree, don't they? A hipster man bun is one of the most stylish ways of embracing your fun side. It not only captures all your hair and binds it as a top, but also brings elegance to add to your hot looks.
Man Bun Hairstyles for Hipster Guys
Here are 7 amazing hipster-looking man buns for you to try.
1. Messy Low Bun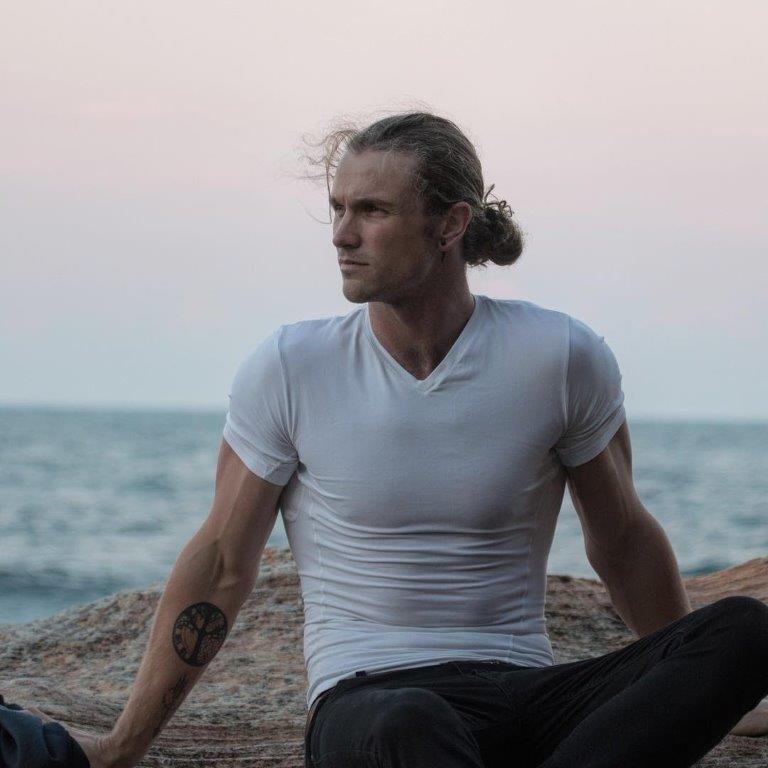 Messy man buns are the most famous ones as they give you a sexy look. If you have unruly curls and they keep making it hard for you to control them then why not tie them in a hot messy man bun. This hipster hairstyle will bring more attention to your neck and will also make your jawline look sharper. So, what else are you waiting for?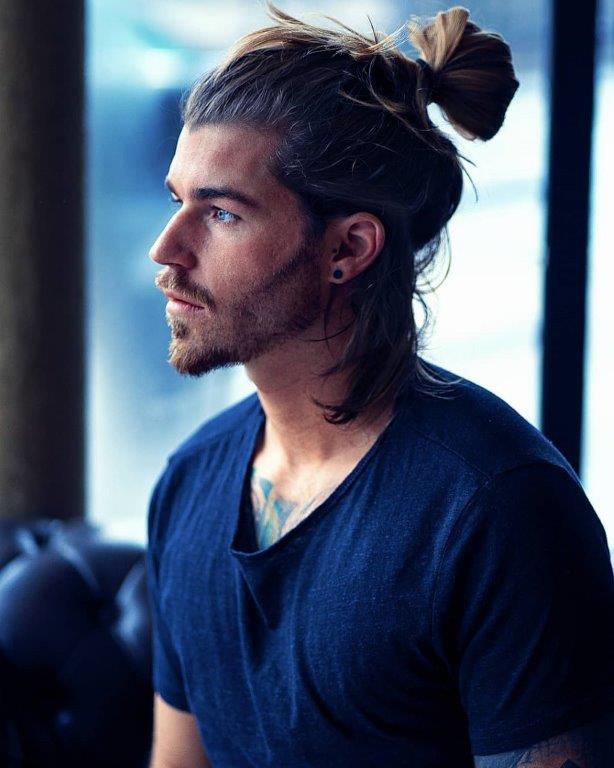 If cool and sexy is your thing then try this amazing hipster-inspired man bun. There is a rolled top knot which brings more coolness to your rugged features. While half of the hair is left loose to balance the bun making sure that you do not lose all your hipster vibes.
This hipster man bun with a disconnected undercut is as manly as you can get. There is a neat bun at the crown which brings a hot bossy feel to you. However, the hard-liner disconnected the lower half of hair is the perfect feature to keep the hipster feels alive.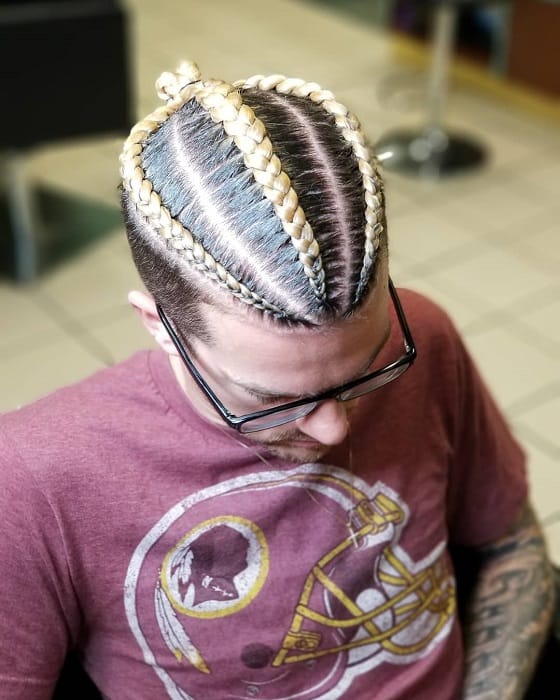 Well, you do not have to have very long hair to pull a man bun off. This sexy cornrow bun goes perfectly if your hair is on the shorter side of long. All you have to do is to pull some of your hair in a short bun while letting the rest of it fly about seductively.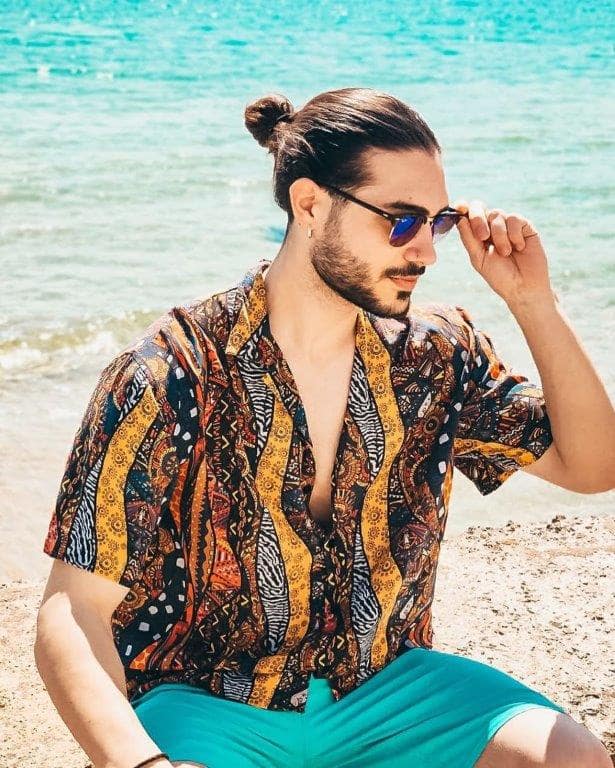 If you want a hipster man bun but want to keep the hair off your face then try this one. It neatly pulls all the hair in a sleek bun at the back. This is sure to get you all the attention that you want to make people follow you.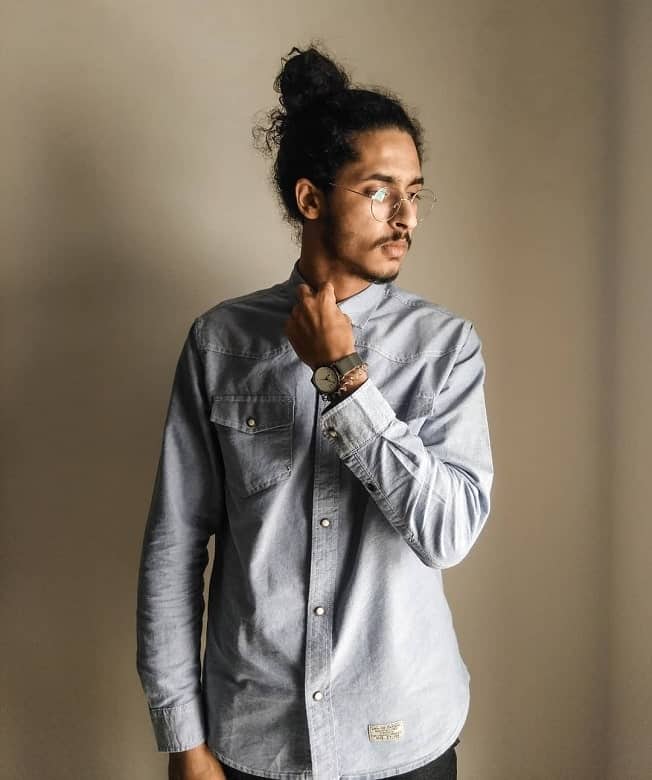 A bun right at your crown is always hot, isn't it? This hipster guys with man bun look takes this hotness to a whole new level as it has rough curls in it. The front has loose curls flying about while the bun has just the right amount of roughness to it.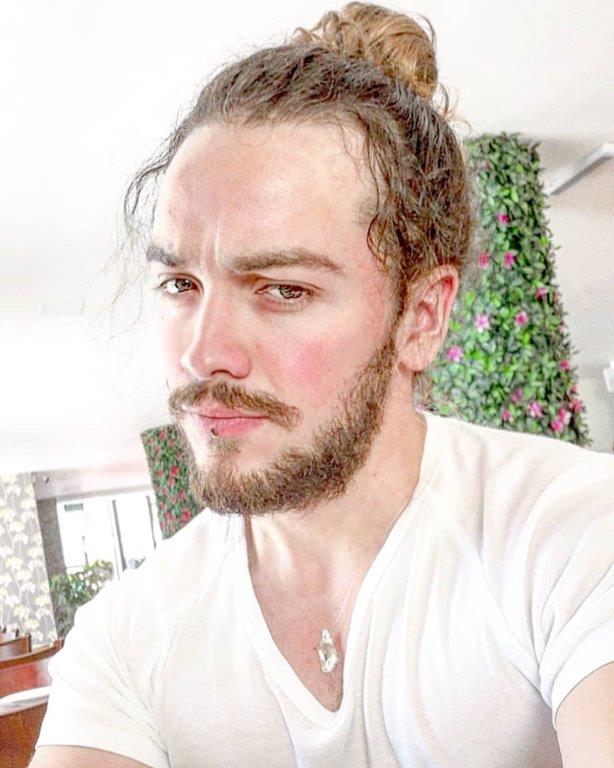 Hipster feels have never been as strong as this one. The bun has all of the hair pulled up roughly and tied to create a very cool look. This man bun is surely going to be your most attractive hipster hairstyle so far. So, why not just get it and have the strongest style game among your fellas?
Try out these hipster man bun this season and flaunt your hairstyling skills!