Popular with many celebrities, the combination of long hair with a beard is a hot look for 2023. The beard combined with long hair is a look that is both chic and trendy.
You can smooth it back for a professional look or let it flow freely on the weekends. The way you combine and style your long hair and beard can give you a look that's personal but still timeless.
Long Hair and Beard Style Ideas
There are many options for the beard and long hair look. Your long hair and beard can be styled differently for different occasions.
#1: Sleek Hair with a Trimmed Beard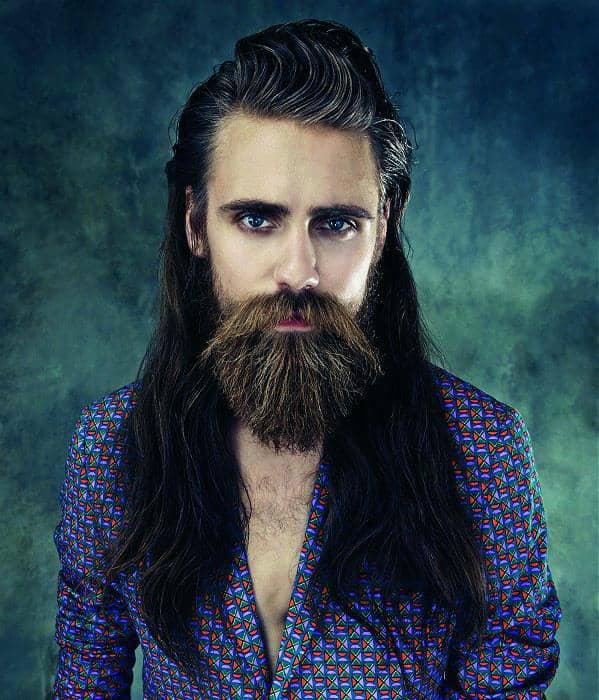 For this classic look, maintain a neatly trimmed beard and style your hair in a sleek, gelled shape in the front. Use the product to give your hair texture and lift, while creating a high-shine glow.
#2: The Natural Beard with Flowing Locks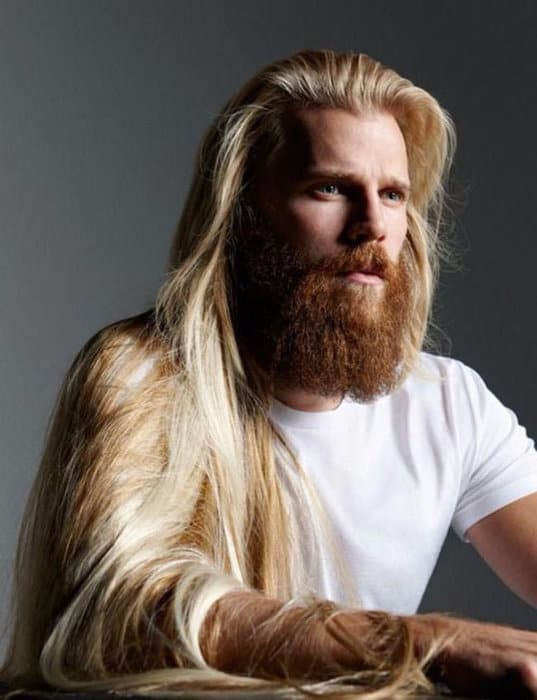 If you like the look of a bearded long hair, you can let it be low maintenance. Let your hair grow and hang freely with no need to style. Keep your beard as trimmed as you like. This is a way to achieve a handsome, trendy look without the need for daily styling.
Why You Should Start Using Tea Tree Oil Shampoo
#3: The Chin-Length Hair Cut with A Short Beard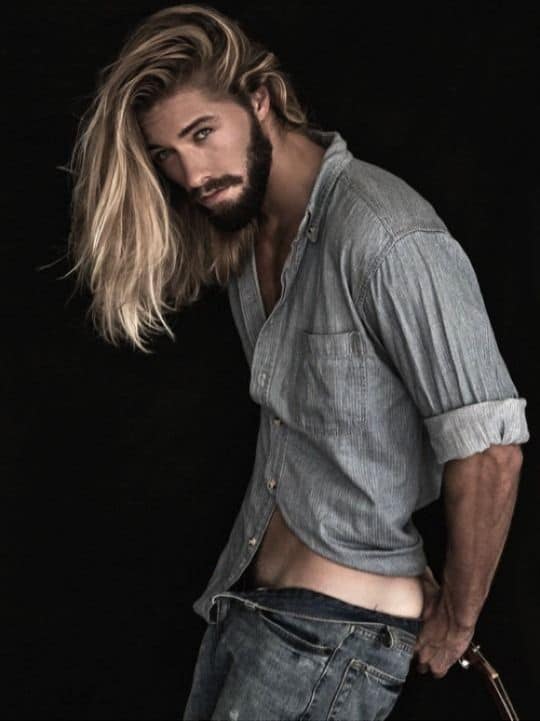 This look gives you versatility without the full commitment of growing your hair or beard overly long. A blunt, chin-length haircut allows you to wear it down or pull it back into a trendy man bun without having to invest time in waiting for your hair to grow and grow.
#4: Natural Chic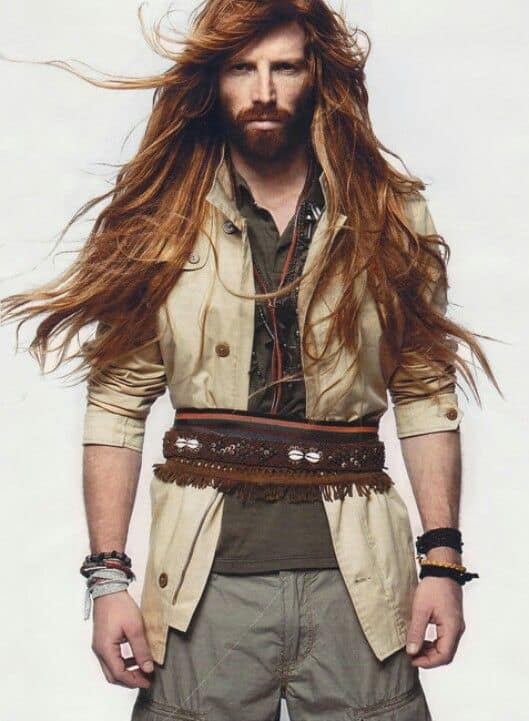 Let your hair do its own thing. Don't fight it. Let your wavy or curly hair flow in its natural shape. Allow it to hang freely and unstyled for a look that is effortless but still trendy.
#5: Trimmed Beard and Messy Hair
Natural looking, messily styled hair is very "in" for men right now. To achieve this look, maintain your beard, however, suits you. Style your hair only minimally, using a matte styling paste for texture. Don't feel like you need to shampoo every day. For this naturally messy look, second and third day post shampoo works best.
#6: Chin-Length Textured Waves with a Natural Beard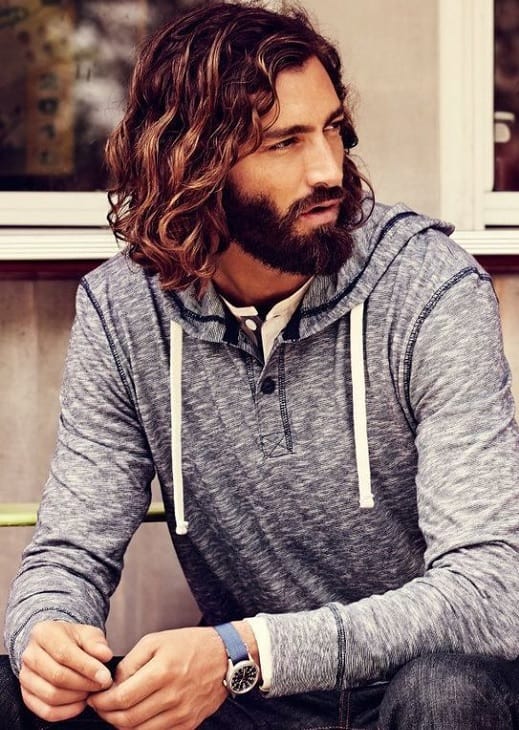 Sometimes, we just want to be stylish without looking like we tried too hard. Combine a natural, rather than an overly groomed, beard style with chin length wavy hair. This works best on men who have natural texture to their hair. This look requires little maintenance. Add some sea salt spray, shape your hair a bit, and you are good to go.
#7: Hair Half Pulled Back With a Natural Beard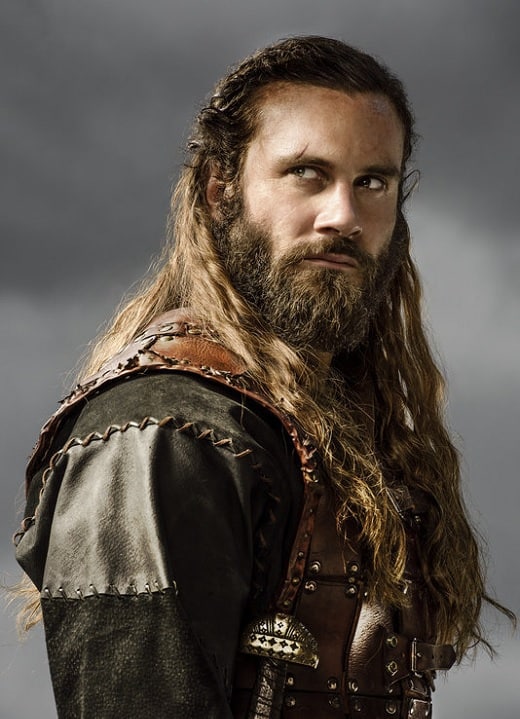 This look is a good choice if you like the look of long hair but don't want it in your face. Pull back and secure the top portion in a Viking-chic style. This look is functional but still on trend. It works with nearly any beard style.
Ravishing Fade Hairstyles With Long On Top
#8: A Full Beard with an Undercut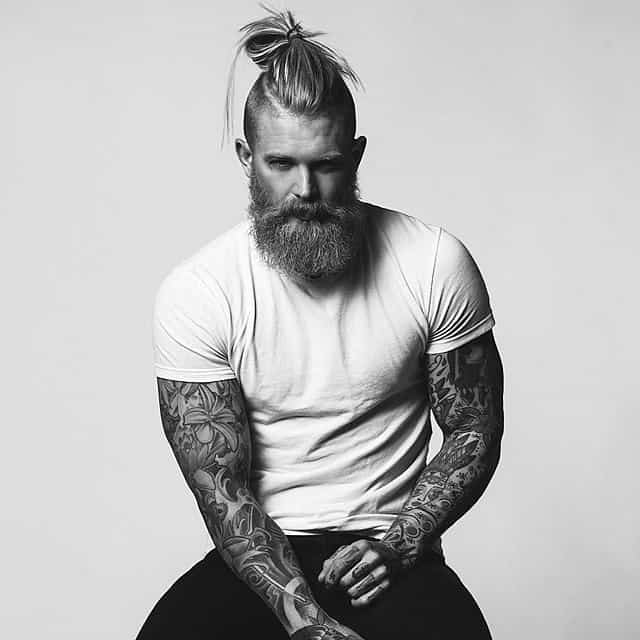 Allow one section of your hair to grow long while closely cropping another section to achieve and undercut. This style works especially well for thick, heavy hair. You can wear it in a man bun, as shown here, or let it flow freely. Opt for a full but neatly trimmed beard to complement your undercut.
#9: Medium Long Hair with a Neatly Trimmed Beard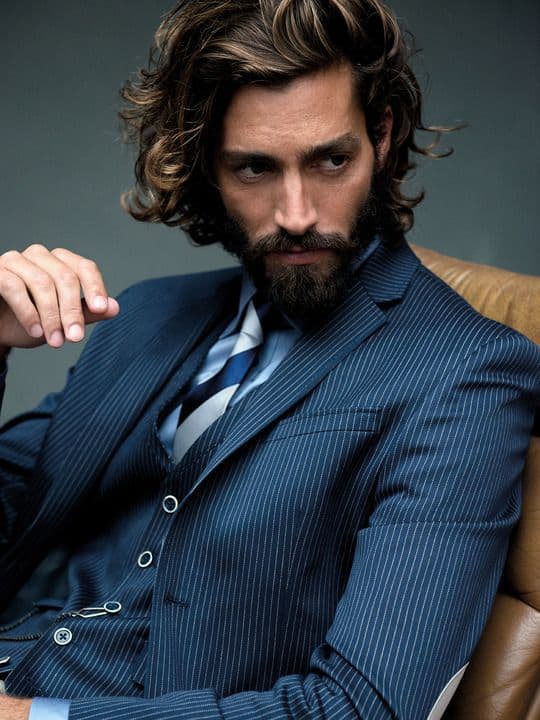 This is a good option if you want to present a more professional appearance. You can have the look of longer hair while keeping it classic and well maintained. When paired with a short, neat beard, you can be stylish but still office appropriate.
#10: The 1960s Inspired Look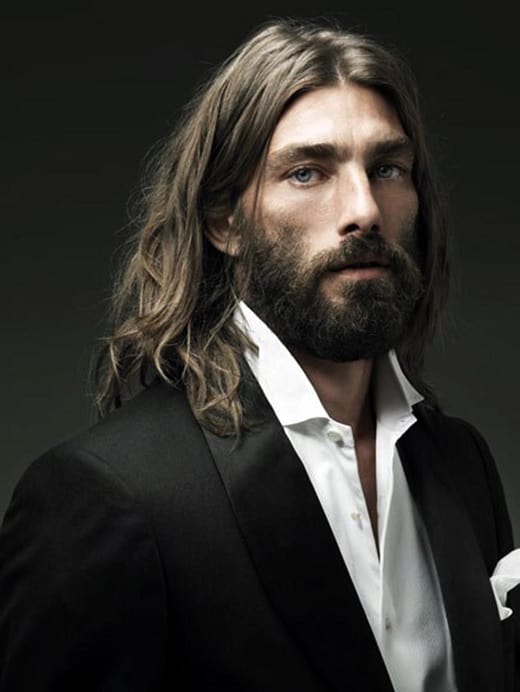 To achieve this retro but very "now" look, let your hair and beard grow naturally. Part your hair down the middle. This look requires no styling, making it especially easy.
Whether you desire a natural look or something more styled, a beard paired with long hair is an easy look to maintain. It's also attractive and stylish.