The high taper fade is a cool way of finishing off any hairstyle, isn't it? No matter if you have a neatly cropped buzz cut or a messy shag, a rightly done taper fade will save the day for you.
So, buckle up and be ready to see how you can make your fade cut even more impressive with the help of these 18 high taper fade options.
1. Crew Cut with High Fade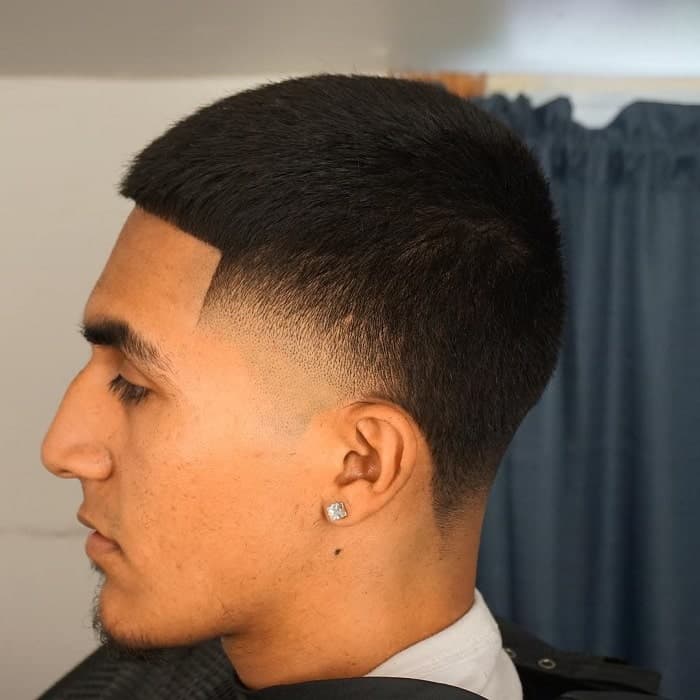 A crew cut is one of the best Ivy League hairstyles that gentlemen can go for without any hesitation.
But men today prefer to alter the old hairstyles with new features to make them look even better.
So, keeping this in mind, we have brought you this crew cut with a high taper fade. To make it look as good as this guy's you have to give the front side of your head the exact smooth edge.
2. Side Parted Hair with High Fade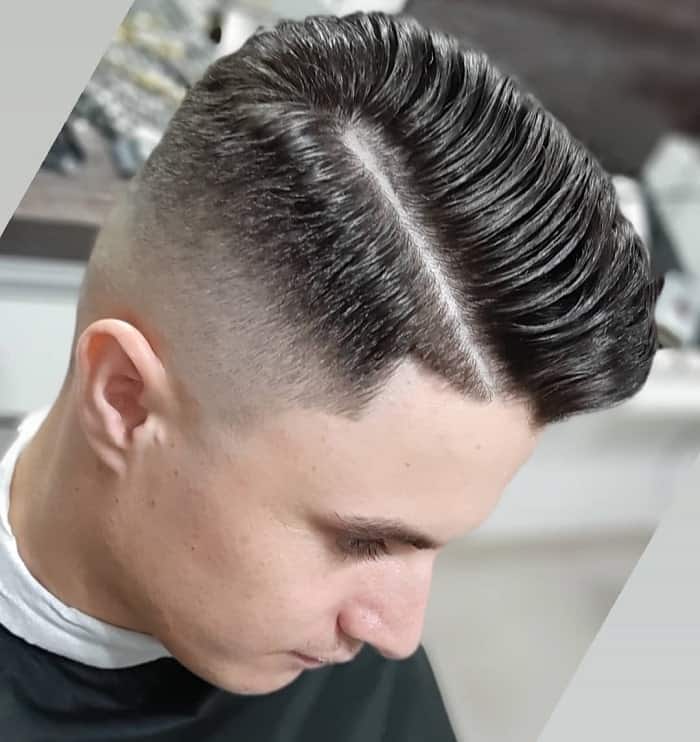 The side part haircuts always do well with a high taper fade as they get balanced with it. This side part has medium hair all combed in a sleek fashion to give a put-together look.
This style appears quite formal as it has a gradually tapering high fade at the other side to avoid looking too intense.
3. High Taper Fade With Design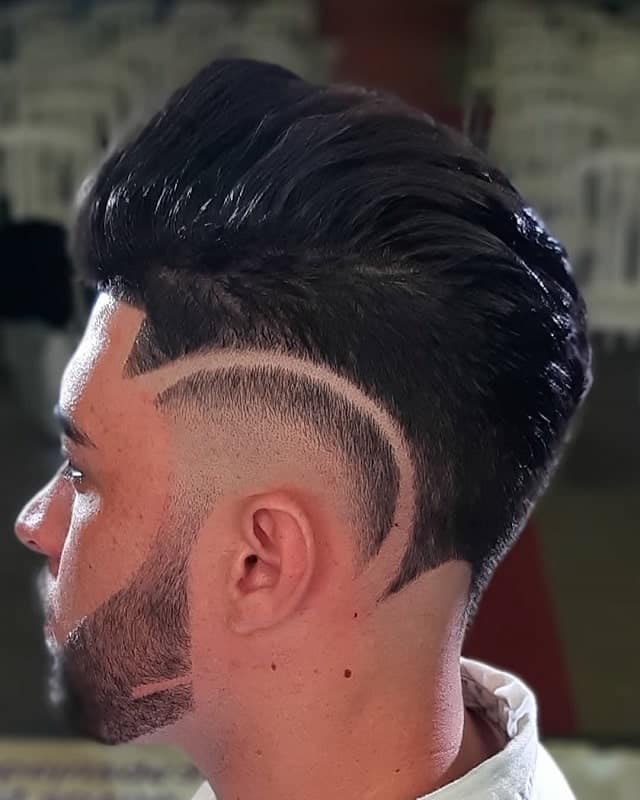 A pompadour is always stylish thus it is perfect for all of your formal and informal events. This one has the hair on the longer side of the medium so needs a high taper fade to keep things natural.
The hard-lined design is a nice addition to it which helps you stay ready and confident always.
4. Comb Over with High Taper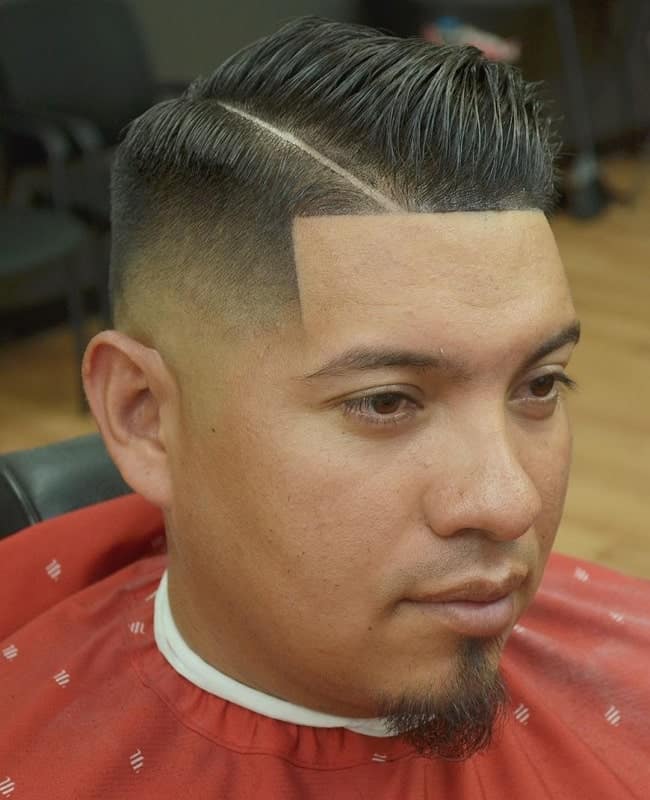 This medium comb over has an elegant feel to it which is further enhanced by the hard part line. The hair is nicely combed and gelled to appear neat and fresh all the time.
To make it even better, give the sides and the back of your head a high taper fade.
5. Afro Waves with Skin High Fade
These Afro waves are a true winner when it comes to haircuts with high taper as it has such a cool appearance.
The Afro hair is cut short and has distinct waves which look so impressive that you are going to keep them around for a long while. The high taper just adds more to its magic, so do not skip that.
6. Pompadour with Lined Taper Fade
This pompadour has a unique appearance due to the finger-like waves in it. They look so good and are so easy to style every day that you will love them. This will work equally well for you if you have long or short hair.
The high taper at the sides looks even more attractive with the lined design in it.
7. Brush Over with Designed Taper Fade
A messy brush over is always spot on no matter if it is a party at work or a casual hang-out with friends. You just have to tease your hair with a brush lightly and you are all set for the day.
Since it has a naturally messy appearance, you won't feel the need to touch up on it throughout the day. The crossed design and the high tapering fade just make it even more irresistible.
8. Kinky Afro Curls with High Fade
These kinky Afro curls are bound to give you crazy energy particularly if you are young. You can still bring a measure of tameness to your Afro locks with a high taper fade. This will help you look carefree as well as put together, so what else can you ask for?
9. Messy Topknot with High Taper Fade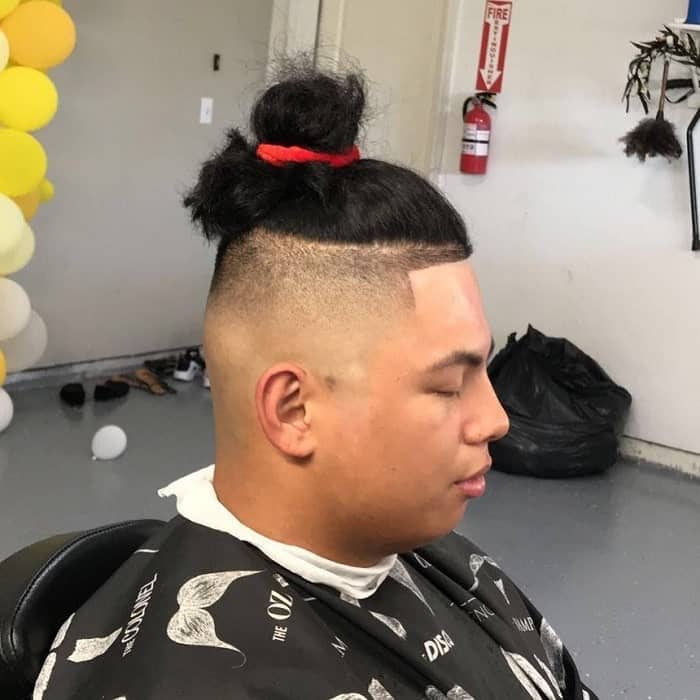 Topknots are fun and they have a really cool aura about them, don't they? You can add even more coolness to them by having a high taper fade. This topknot has the appearance of a high bun and looks so funky that you just have to try it.
10. Comb Over with Skin High Fade
Modern men can rock vintage hairstyles with incredible confidence when they know how to modify them. This amazing comb over is just one such hairstyle that gets a modern vibe with the skin taper fade.
So, choose this one and distinguish yourself from others around you with an unbeatable charm.
11. Short Curls with High Taper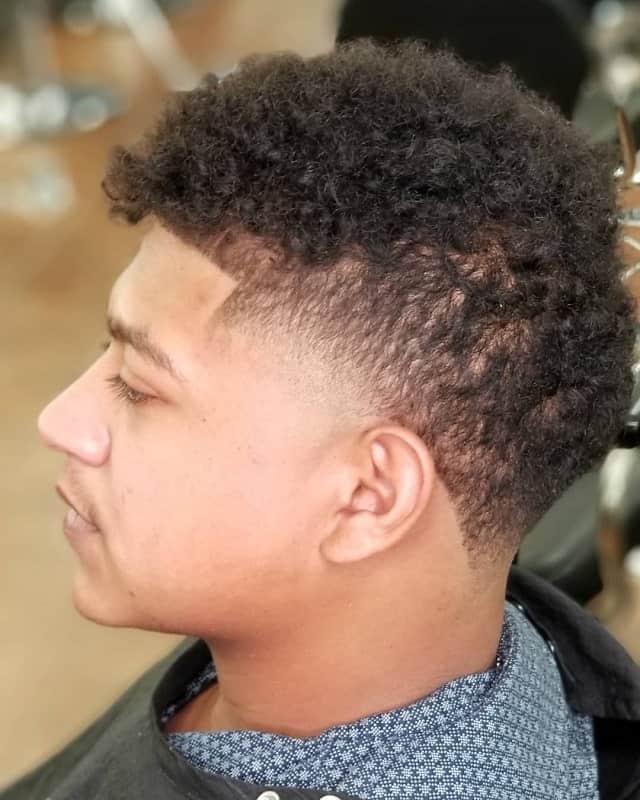 Curls give you a lot of fun hairstyle options to try out, don't they? This one is great for the young guys who are looking for something which matches their energy and hype.
These short curls have a messy yet trendy appearance which you are sure to enjoy as they are just so easy to style up. It gets so much better with a high taper fade, so don't ignore that.
12. Twin Braids with High Taper
Braided hairstyles are so neat that usually, they don't need a fade to make them look neat. But these twin braids look way better with a high taper fade that it would be unjust to not have it.
So, go for this haircut if you want to try some cool braids this season.
13. Faux Hawk with High Taper Fade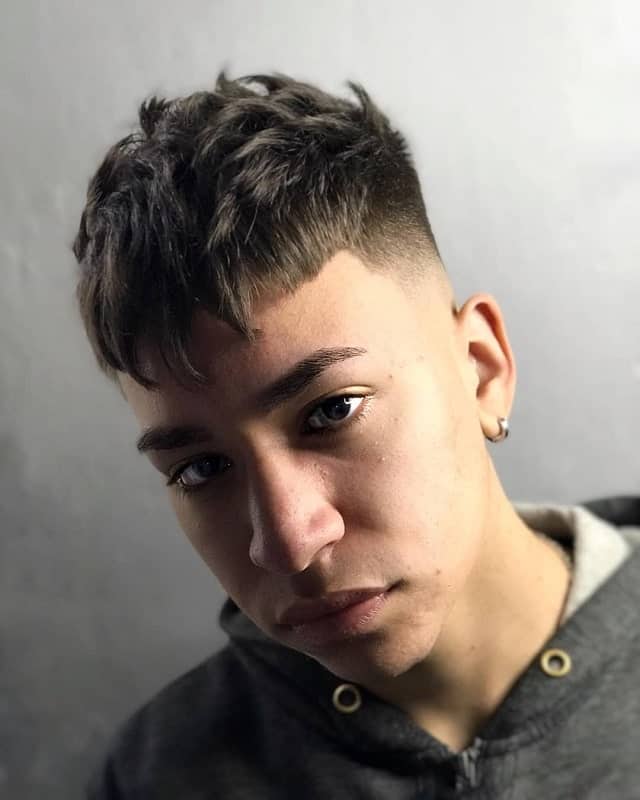 A faux hawk looks wild no matter what you do, but a high taper fade is going to take away all the wildness just perfectly. This haircut is a true example of that and it looks so good that hardly anyone won't wants or appreciate it.
14. Coiled Twists with High Fade
Afro coiled twists have an inherent cool aura to them, don't they? They look the best when they are medium, so cut them if you need to.
The addition of gold to the black coils is quite nice and it actually lifts up the whole style effortlessly. Some people might find it a little too crazy, but a high taper fade will help them make it low profile.
15. Crew Cut with Designed High Taper
Crew cuts are never going out of fashion, are they? Whenever you think that they are not much fun, there is always a new alteration to change your mind.
This one has a nice bald high taper fade with an interesting design to make you want it. So, why wait for any other crew cut when this is definitely the best one.
16. Butch Cut with High Taper
A butch cut is one of the neatest Ivy League haircuts as it has the hair cropped off very neatly. The sides and the back have almost no hair due to the sharp skin high taper fade.
This, in turn, makes you look cool as well as ever-ready to take on new challenges. This is the perfect haircut for you if you want something intense but low maintenance.
17. Short Hair with Skin Fade
Short hair looks exquisite with a tapering high fade as it just leads to the hair getting shorter gradually until it is completely buzzed off.
This side-parted hairstyle makes use of this technique to look modern and apt for businessmen as well as the general folks.
So, if you want something simple yet impressive then this is the hairstyle that you need to go for.
18. Half Up Ponytail with High Taper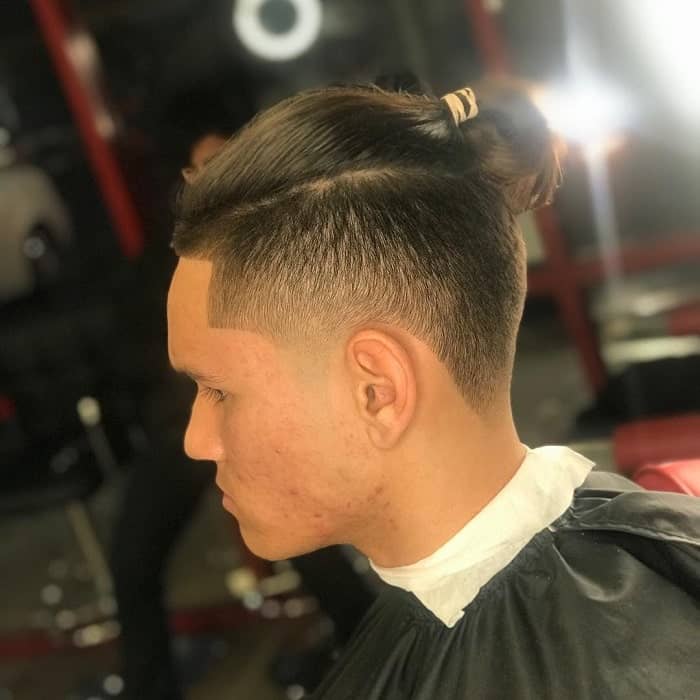 A ponytail looks endlessly classy on men who have medium hair. But this half-up ponytail is truly a class apart as it has the hair pulled neatly in a high ponytail while leaving some of it loose.
The sides have a high taper fade which polishes the whole look even more. So, make sure that you get it when you go for a ponytail hairstyle like this one.
All of these high taper fade cuts are great and they are so diverse that you are sure to find one for yourself, so just go ahead and get it!