The taper fade blowout haircut is a combination of two different haircuts i.e. a long version haircut which is the blowout style along with short sides haircut which is the taper fade. The hairstyle gives a very neat and precise look while maintaining your style statement as well.
Boys can go with a mid or low fade if they love it. This hairstyle is very much unique and makes you look different from the crowd. It demands a regular but little maintenance.
Top Blowout Hairstyles with Taper Fade
Following are the 5 best taper faded blowout haircuts for 2023 that you should definitely try this year: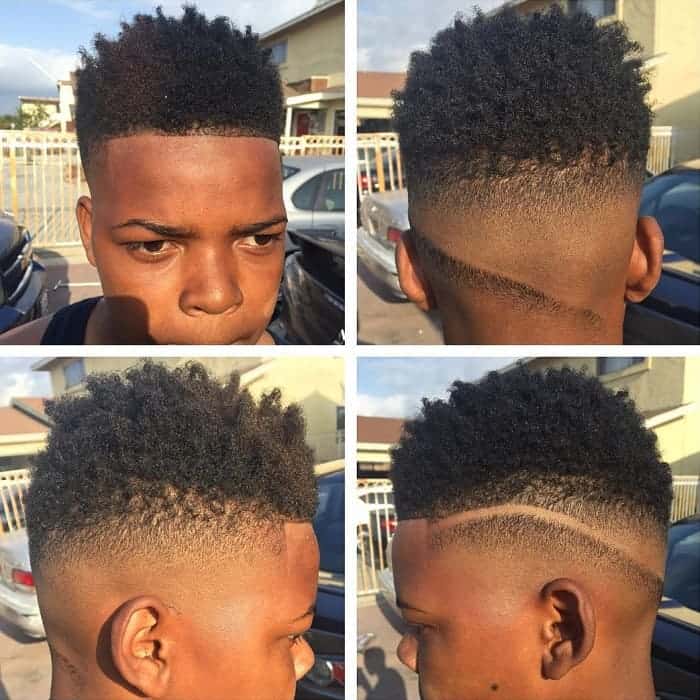 This Afro mohawk is the trendy hairstyle for all the young guys out there. With an afro, blowout look with a mid-tapered side and a high-tapered back with any design will make your face look sharp.
The long Afro blowout hair with taper fade can make your face look long and cheeky. This hairstyle can be combined with some twists and curls.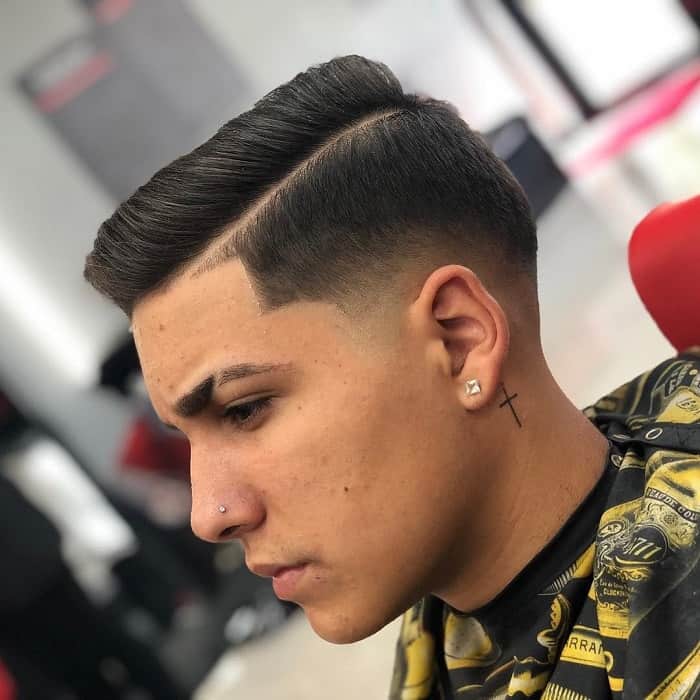 The hard part is on one side and the rest of it is set in a slicked-back hairstyle. This haircut looks very sleek and stylish. It suits on teenagers as well as on adult men.
This side swept blowout haircut makes your face and your jawline area look more sharp and prominent. The fine razor line gives a really formal look. It requires minimum maintenance. This hairstyle has a huge advantage that it can cover the visibility of baldness.
This is one of the most favorite hairstyles of 2023. The blowout curls look so attractive on men. A professional barber can pull this style off. It is combined with low taper fades which are majorly covered by the curls.
This blowout taper fade hairstyle goes with every dress or event either casual or formal. If you have curly hair, then this hairstyle can complete your look in a very stylish way.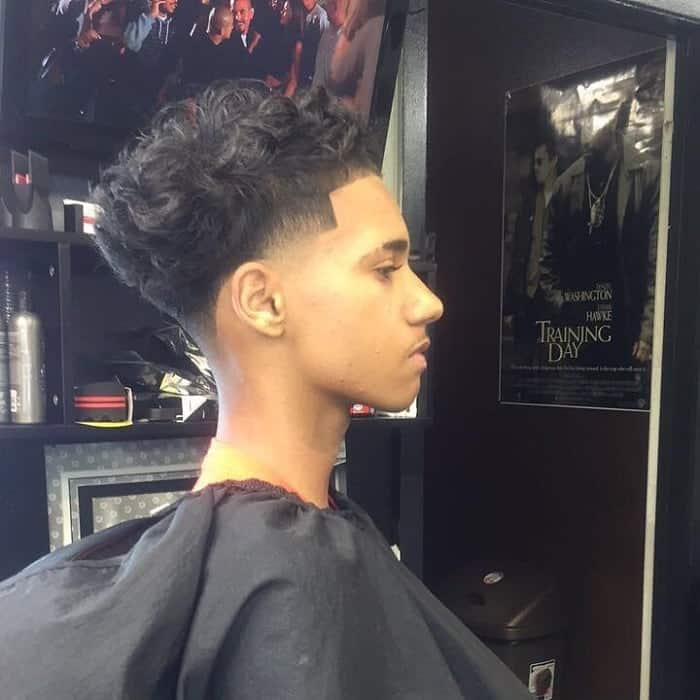 If you have curly hair and looking for a classic hairstyle, then this one is for you! The curls are on the top in the form of blowout shag with a lighter volume and short curls.
The taper fades are prominent in this one. High-tapered fades are combined with the blowout shag cut but with prominent razor lines. It attracts the sight of other people. This hairstyle gives you a cool look.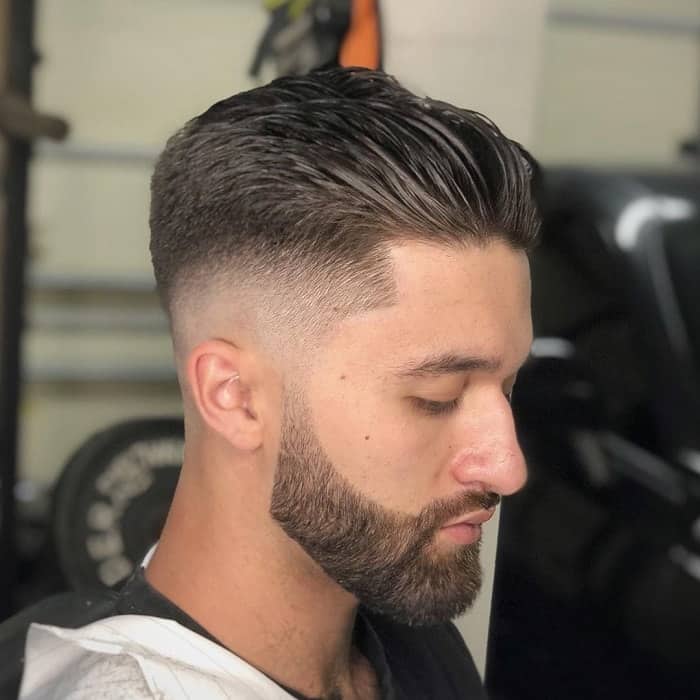 If you have shorter hair but you love thicker volume hairstyles, then go with the stylish comb back! This high taper fade is a real chick magnet on blowout hair. The hair is combed backward with a flowy look.
The sides are mid-tapered. This hairstyle looks great with light to weigh beard. This hairstyle suits students and office workers or people working in a professional space.
So, these are the top 5 taper fade blowout hairstyles for 2023 that are a must-try for every guy out there.